Due to the large volume of requests for local Commercial/Business Advertising on the website, we have decided to open a new section entitled Advertising/Diary of Events. All advertising and upcoming events will be included in this section, with a link each week from the Current News page. It will be updated every Wednesday and all items for inclusion should be emailed to info@borrisoleigh.ie by 8pm on Tuesday. We will continue to include advertising for charitable/non-profit making events in the Current News page.
To view this week's Advertising Section: Click here
---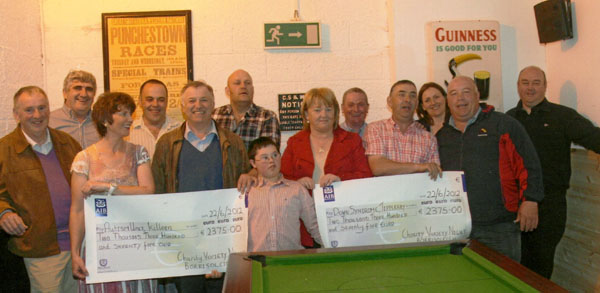 The Committee with their cheques for Down Syndrome Association Tipperary and Autism Unit Killeen
The organising committee of the Charity Variety Night held in the Marian Hall on Friday 1st June would sincerely like to thank each and everyone who supported this very successful night in any way.
The sum total of €4,800 was raised and such generosity is very much appreciated. Down Syndrome Tipperary and Killeen Autism Unit gratefully received €2,400 respectively. Thanks again.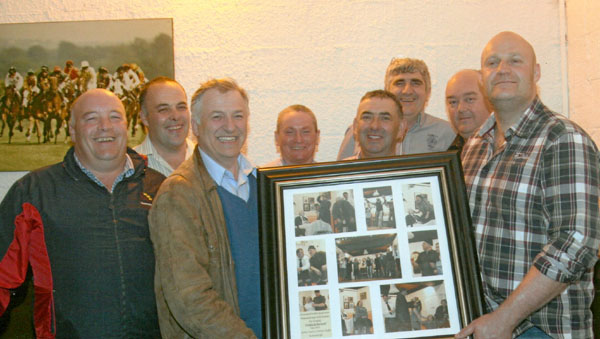 Charity Variety Committee making a presentation to Gerry Boyle on behalf of The Rearcross Drama Group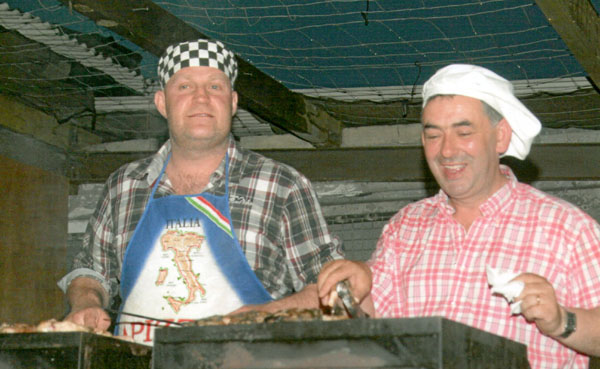 Roll up… roll up… Chefs par excellence, Mossy and Paul
---

Well done to our under 13's and their mentors whom played Silvermines recently the result at full time was Borrisoleigh 6-4, Silvermines 2-4. This win now puts our under 13 team into the quarter final of the league. More details to follow when known.
Our under 14's were out on Thursday the 28th Juneat home againstBallingarry for a league match. Ballingarry started very strong however our girls started to play better toward the end of the first half and for the entire second half, final score Borris 1-4, Ballingarry 5-4. Their next league match ison Thursday the 12th July against Drom in Drom at 7 pm.
Our under 16's replayed the match against Ballina which was abandoned earlier in the season. Unfortunately we were missing a few of our older girls due to holidays, plus a few members of the team were carrying injuries and things didn't go as well for us this game. But our team started to improve towards the end of the first half and continued to play better in the second half, however Ballina won the game well. Under 16's training 7.30 on Wed please be on the pitch ready at 7.25 pm.
Our juniors have a challenge match at home against Burgess on Friday the6th July at 8 pm. Team to meet in the park at 7.20 pm. Best of luck girls. Training on Wednesday the 4th July at 7.30 pm.
Under 12 training parents/guardians will be texted.
Under 10 training at 6.30 pm in the park on Tuesday evening.
The under 6 and 8 training continues on Tuesday evening at 6.30 pm to 7.30 pm, in the Park. Could all girls bring their helmets, hurleys and shin guards.
Well done to Aisling Kiely and Paidi Scanlon who recently qualified top of their class as camogie referees. Paidi refereed his first game on Tuesday and Aisling will have her first match on Thursday.

---
Borris-Ileigh Juvenile GAA Club
U6 & U8 Hurling: We participated in the Go Games Blitz in Dr. Morris Park last Saturday morning and played 3 games against JK Brackens, Loughmore/Castleiney and Killenaule, winning two and losing one. The young children taking part showed great skill and spirit and really enjoyed the morning. The next U8 blitz is scheduled by the County Board for September.
U10 Hurling: Training continues for U10s on Wednesdays and Saturdays and players will be notified by text.
U12 Hurling: Our group three team played Newport last Friday and had a good win. Our group 2 team had a win over Newport the previous Monday and are in a good position now to qualify for the semi-finals with two games left. Group 2 team will play the Silvermines this Thursday 5th July in Borrisoleigh and the Group 3 team will play Roscrea also in Borrisoleigh this Friday 6th July. Both games start at 7pm.
U14 Hurling: With 4 rounds of the championship played we are unbeaten with 3 wins and a draw. This should be enough to secure a 1/4 final spot but we await other results before we know who we will play.
U16 Hurling: We played in the Carlow tournament last Saturday and despite losing our 3 games against Dicksboro (Kilkenny), Glyn Barntown (Wexford) and Loughrea (Galway)it was a valuable day out from the point of view of getting practice games in before the championship following the long lay off due to exams. Our first game in the championship is next Monday 9th July away to Roscrea.
Kellogs Cul Camp: Disappointingly we had to cancel the camp scheduled for this week in the Town Park due to lack of numbers. This camp had always been well supported with numbers in excess of 100 taking part in 2009 and 2010. Hopefully with your support the Camp will make a successful return next year. Refunds for those who had booked on-line are being processed and should be issued in the coming week to the credit/debit card used when making the booking.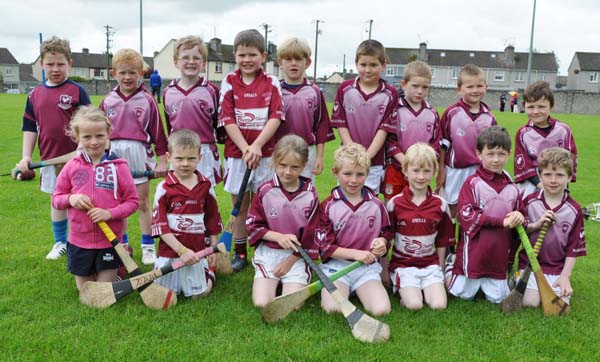 The U6 and U8's who took part in the Go Games Blitz in Dr. Morris Park last Saturday morning.

---
Senior Hurling: We had a comfortable win over Templederry last Thursday evening. This was a much improved performance, maybe this was the fact that we had a full compliment of players for the first time this year. Last night we were unlucky against Toomevara in the North semi-final losing by just one point. A lot of dubious decisions by the referee cost us dearly. This was a great display by all players who gave a hundred percent. They can be proud
of their performance. Well done to all concerned.
Minor Hurling: Our Minor match versus Templederry has been cancelled this Thursday night. This match will now go back to a later date.
Club merchandise is available between 11am and 1pm every Saturday in the pavilion or contact 087 9439531.
Some membership and insurance is still unpaid, we urge these players to pay immediately to our registrar or any committee member. We thank all who contributed towards our Church Gate Collection recently and to all the people who helped out on the day, thank you.
Anybody looking for Munster final tickets please contact our club secretary Gerry Treacy on 087 6682452 A.S.A.P. or at the latest Friday 6th July.
---
Marian Hall Lotto
03/07/2012
Numbers: 1, 7, 25, 28
No Jackpot Winner
3 Match 3 @ €50
Stephen Maher, c/o Bingo
Josie Young, Curraleigh
John Byrne, c/o Bingo
Next Week's Lotto Jackpot
€7,100
---
Pic of the Past….down memory lane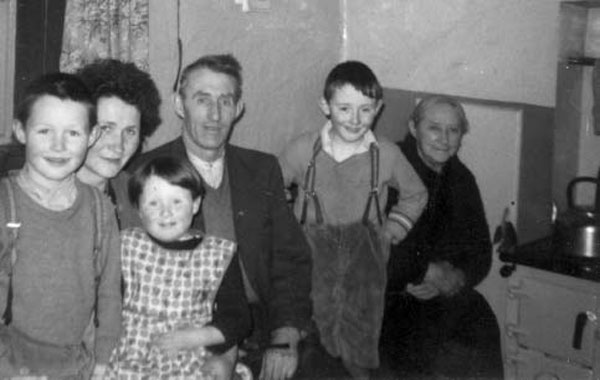 Howard Family, Glenbreeda
Con, Bridie, Lar, Ger and Margaret (Snr)
Margaret (Jnr) in front
---
Your Website Needs You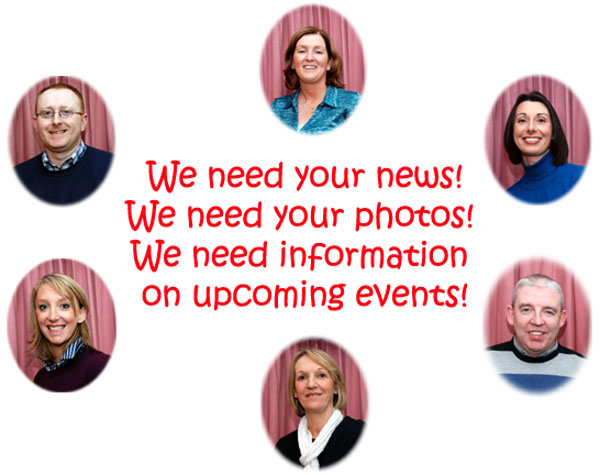 Committee: Enda Ryan, Noreen Fahy, Margaret Cowan, Michael Barry, Marie McGrath and Aileen Óg Groome

Many thanks to all those who contributed photographs and news items. Remember, we need you to continue to send us material so that we can keep our website current and interesting.
Send your email to: info@borrisoleigh.ie
Also, if you like what you see and want to leave a comment, remember to use the Guestbook!