Scoil Naomh Cualán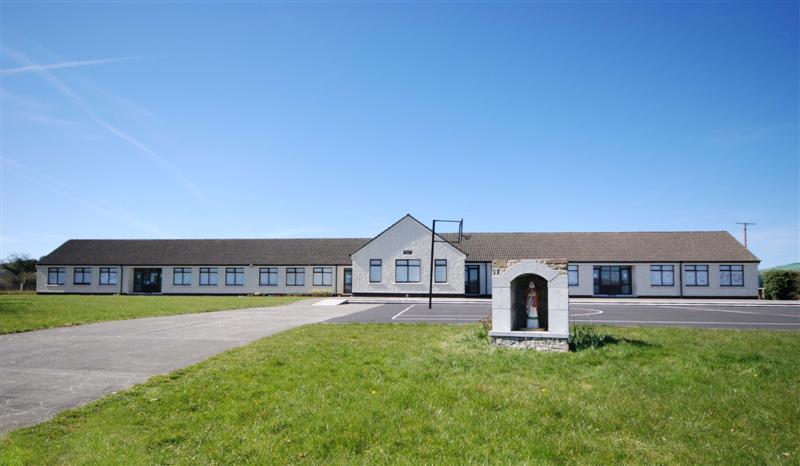 Scoil Naomh Cualán is a Roman Catholic Primary School. Mr. Michael Small is our administrative principal. The teaching staff comprises of seven mainstream class teachers, three S.E.N. teachers and two A.S.D. teachers. The school also has seven S.N.A.s.
The school aims to educate the child to take its place in society as a responsible citizen. Its ethos embraces all nationalities and cultures. Our vision seeks to equip the children with the skills necessary to reach their full potential academically, socially, morally and spiritually by the time they have completed their primary education.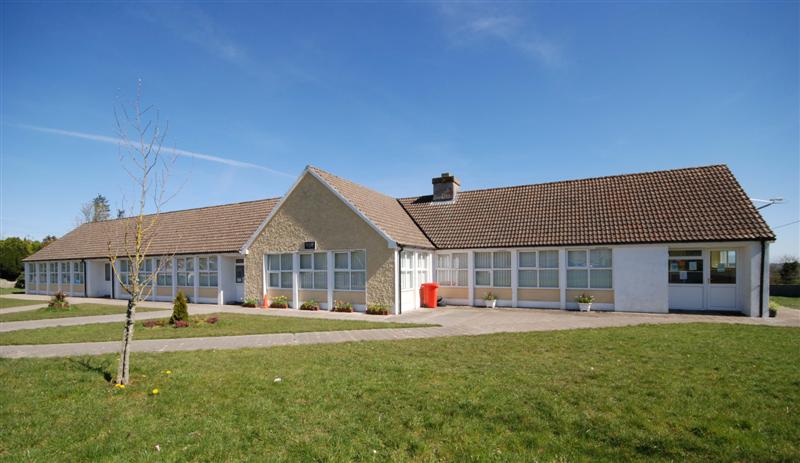 While offering a broad curriculum, St. Cualan's N.S. places particular emphasis on the development of literacy and numeracy, especially in the early years. Great care is taken also to nurture the artistic and cultural talents of our students. Music, craft, drama and cookery have an important place in our curriculum. In keeping with our emphasis on physical and emotional wellbeing, the school gives priority to physical education and sport.
In keeping with research on how children learn, the staff believe that their students learn best when they are active in their own learning. Accordingly we use a range of active learning methodologies that helps to engage them and develop the natural curiosity and imagination they bring with them to formal schooling.
Website: http://www.scoilnaomhcualan.ie/
St. Joseph's College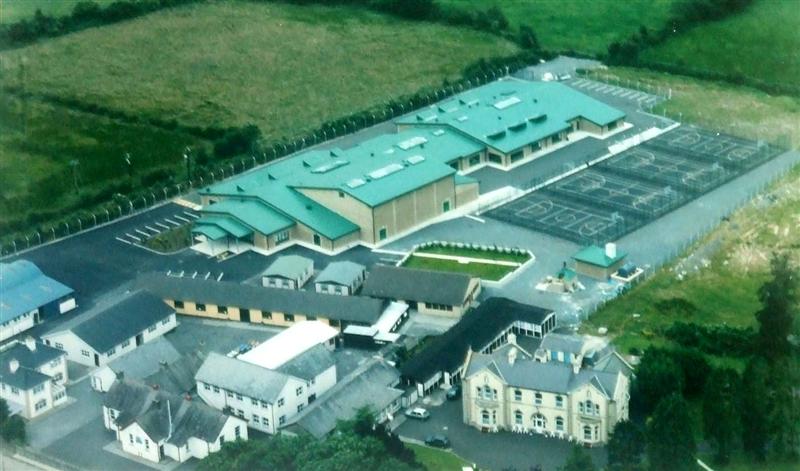 St Joseph's College is a Catholic lay co-educational second level school. The school strives to attain the holistic development of each individual student, spiritually, emotionally, morally, academically and physically. The school is propelled by a strong work and religious ethos amongst teachers and staff.
The present school was built in 1998. Its facilities include: three science laboratories, a construction studies room, a technical drawing room, a technology room, a language laboratory, an art room, a music room, a home economics room, broadband access computer room, an internal gym/hall used for basketball, badminton, volleyball etc. St. Joseph's also offers opportunities to take part in many sports including hurling, basketball, rugby, camogie, golf, athletics and volleyball.
Senior Cycle covers over twenty subjects with individual advice on subject choices from the Principal and careers advisor. St. Joseph's also offer a PLC FETAC Business Studies course. This course has proven to be an outstanding success in obtaining first class employment and a stepping stone into college course such as Law and Commerce.
"Ar son Dé agus na hÉireann"
Principal: Kevin McCarthy
Deputy Principal: Michelle Duignan
Tel: 0504 51215
Email: office@stjosephscollege.ie
Website: www.stjosephscollege.ie
Day: Friday
Time: 9:30 – 11:00
Venue: Marian Hall, Borrisoleigh
For babies to school age. Meet, chat and play, sit and enjoy a cuppa.
Contact:

Marion on 067 41922
Fifi's Tots Pre-school
Fifi's Tots
Pre-school
Cnoc na Neibhin, Borrisoleigh.
Activities include:
• Learning colours, numbers, letters, shapes, through play
• Basic Irish
• Basic writing skills
• Art & Craft
• Music & dance
• Indoor & Outdoor play areas
• Lots of fun & fames
Contact:

Fiona Max
0504 51959 or 087 2169150
First Steps Montessori Pre-school
First Steps
Montessori Pre-school
Marian Hall, Borrisoleigh.
Offering first class education for the last 13 years to children between the ages of 2 ½ – 6 years.
Syllabus
• Practical life exercises
• Sensorial Education
• Preparation for language
• Preparation for maths
• Culture and Geography
• Basic French and Irish
• Music and Drama
• Art and Craft
Open 5 days Monday – Friday
Contact:

Margo O'Shea Mont.Dip.A.M.I.
086 6028430
*********************************************************************