Borrisoleigh Festival News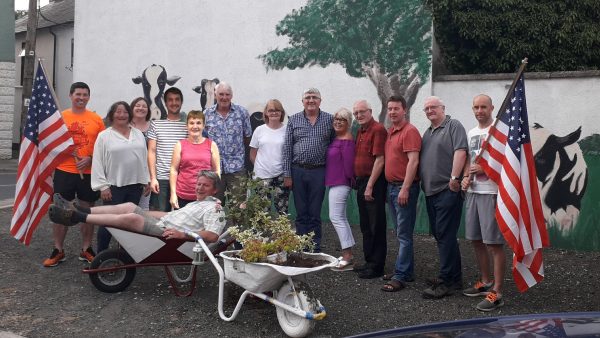 Pictured at the launch of Borrisoleigh Festival 2018 were:- Declan Maher, (Borrisoleigh Track Attack), Festival committee members Clare Leon, Kathleen Scanlon, Declan Curtis, Phil Mason, Ian Lawrence (Thurles Line Dancers), committee members Margaret Madden, Sean Shanahan, Marie Shanahan, Phil Maher, Joe Loughnane, Michael Carroll, Michael O Brien (Borrisoleigh Track Attack) and Derry O Donnell in wheelbarrow. Missing from photo Fiona Max.
The International Wheelbarrow Extravaganza returns again this year to Borrisoleigh Festival which takes place on July 21st and 22nd. The competition is open to everyone to submit their modified wheelbarrows to be in with a chance to win some great prizes. Your imagination is the only limiting factor in this unique competition!
A host of other events and entertainment is lined up for the weekend. The Festival will be officially launched on Saturday at 7.45pm. DJ Matt Ryan will entertain the crowds until the runners from Borrisoleigh Track Attack participating in the 500km Presidential Run relay that takes in the ancestral homes of American Presidents namely Ronald Reagan (Ballyporeen), John F Kennedy (New Ross) and Barack Obama (Moneygall) arrive back around 8.00pm-8.30pm. Funds raised from the Presidential Run will go to the ASD Unit of Scoil Naomh Cualan in Borrisoleigh, Teach Saoirse (Enable Ireland) in Nenagh and Track-Attack.
This will be followed by live music in The Square by The Shakes from 9.30pm til late.
Sunday sees the Bush and Briar Ramblers taking to the hills at 9am. Registration for the walk is at 8.40am. Entertainment in The Square begins at 2pm with the Wheelbarrow Parade when all the entries will be taken on a short parade. Get yer boots on at 2.30pm with Line Dancing until 4pm. This is followed by the hugely popular Social Dancing with Phil Maher's Band. The young duo Dufrane take over at 6.30pm until local legends Silver Dollar take over at 8pm til late.
There's plenty for all ages happening in and around the Community Centre. The Laughter Yoga for adults and Children's Yoga are expected to fill up fast. Avoid disappointment by texting or phoning 087-6476278 to secure a place. A willow wheelbarrow workshop will be ongoing from 2pm to 6pm. Children's entertainment includes Bouncy Castles, Disco Dome, Galdiators, Hook a Duck, Milk a Cow and lots more. There will also be a BBQ to satisfy your hunger during the day.
Entries to the Wheelbarrow Competition are now being sought. Full competition rules will be put up on Facebook and the website www.borrisoleighfestival.com. There is fantastic scope for individuals, community groups and businesses to come up with their own unique designs, decorations and modifications. Whether you want to make a wheelbarrow from old pallets, show off your prize petulas, decorate in your club colours or add solar panels and gadget charging stations to your wheelbarrow, the choice is up to you and the fame and glory is yours for the taking!
The wheelbarrows will be on display to the general public on Sunday 22nd July when the judging will also take place. The Festival committee would like to thank everyone who has helped out with the planning and organisation of this year's event and to all the businesses who have sponsored the booklet, without whom the event would not be possible.
---
Lourdes 2018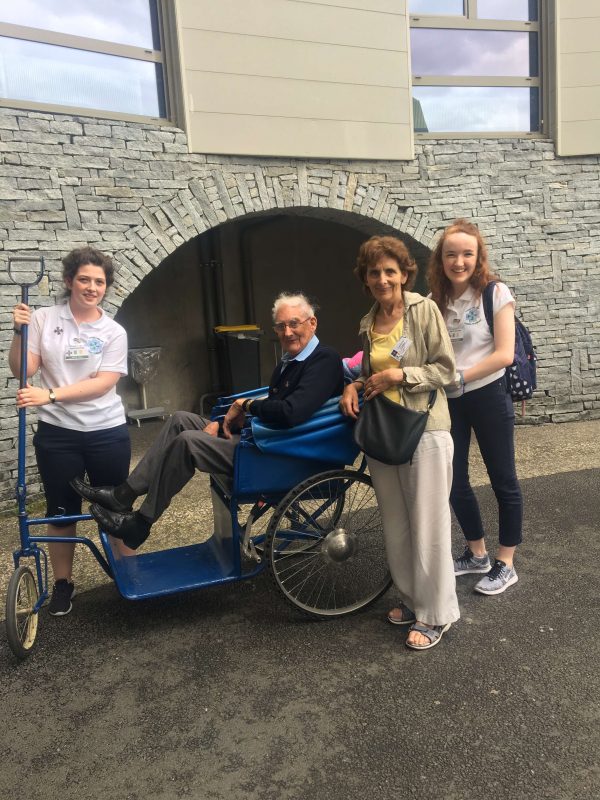 Pictured here is Aoife Max, youth helper, with Joe & Chris Tynan and Erika Carroll youth helper
and grand daughter of Dr. Joan Power.
---
Borris-Ileigh Camogie Club Notes

The ​​​​​Linda O'Connor 7 a-side Memorial Tournament took place on Saturday last, with the blistering heat a major factor and an excellent display of hurling. Teams to compete were Kilruane, Kildangan, Ballina and Borris-Ileigh. Teams who contested the final were Kilruane and Borris, with the Borris girls the outcoming tournament winners. Well done girls and many thanks to managers and selectors.
Many thanks to all the clubs that participated and hopefully enjoyed the day.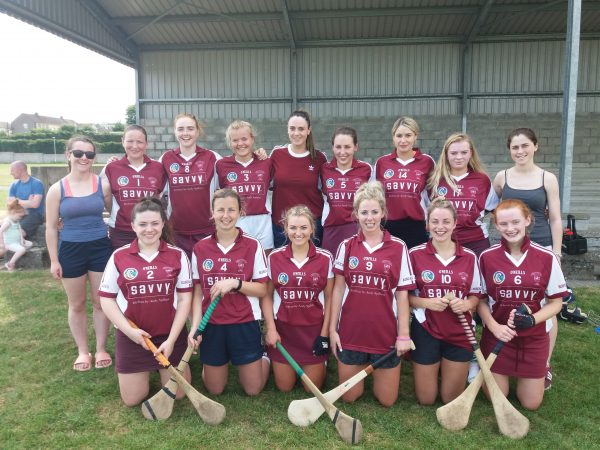 Linda O'Connor tournament winners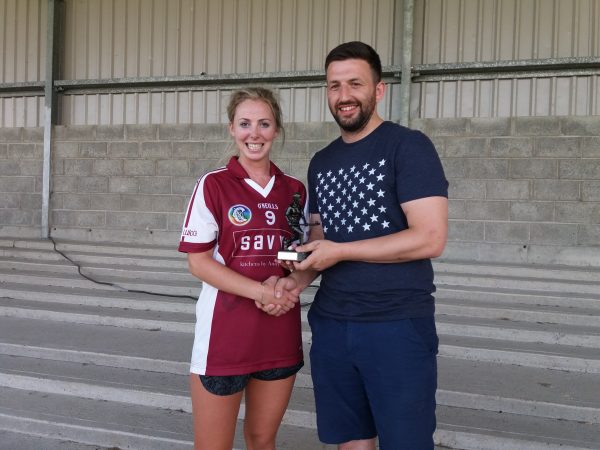 Player of the tournament
U16's had a good win over Moyle Rovers on Monday last.
Final score: Borris-Ileigh 2-10, Moyle Rovers 3-03.
Scores from: Katie Fitzgerald 1-05, Chantal Feighery 1-02, Emma Galvin 0-01, Kelly Healy 0-01 & Katie Boyle 0-01.
U16 League next fixture:
Monday July 9th (home) vs. Thurles.
All games due to be played at 7.30pm. Good luck girls.
U13 Summer League, fixtures as follows:
Moycarkey (postponed)
Wednesday July 4th (home) vs. Annacarty
Wednesday July 11th (away) vs. Fethard
All games due to be played at 7.30pm. Good luck girls.
U12's.
Congrats and well done on a fantastic League County final win over Portroe for our U12's last Thursday.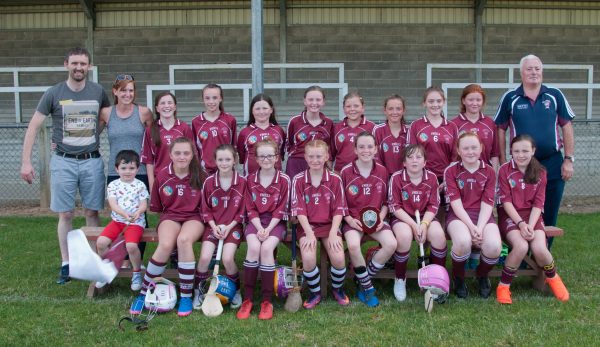 Under 12 County final champions
A very closely contested match, where both teams were level at half time but a goal a piece from Aoife Fitzgerald and Ava Bevans widened the gap and resulted in a final score of: Borris-Ileigh 2-03 to Portroe 1-03. Scores from: Ava Bevans 1-02 and Aoife Fitzgerald 1-01.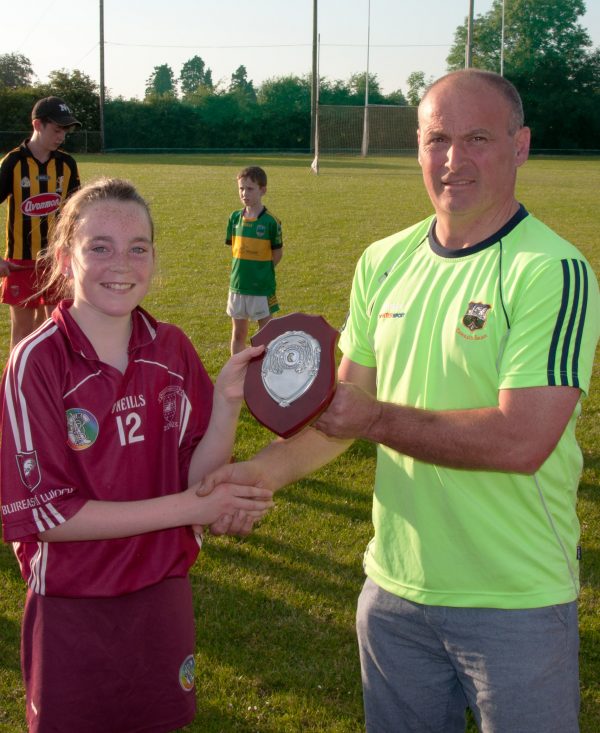 PANEL: Lisa Carr, Eve Maher, Niamh Ryan, Gabrielle Hodgins, Emma Maher, Alesha Fanning, Ella Ryan, Hannah Clarke, Anna Fitzgerald, Aoife Fitzgerald, Ciara Maher, Ava Bevans, Kalyn Treacy, Aodhamir O'Hagan, Emma Quigley, Nicole Colgan, Tara Kennedy, Therese Groome & Aisling Boyle.
U10's – Many thanks to Burgess Duharra GAA on being great hosts at U10 county blitz last Saturday. Next dates: July 28th, August 25th & September 29th.
U8's – Upcoming U8 blitz's: July 14th, August 11th & September 8th.
---
Borris-Ileigh GAA – Club Notes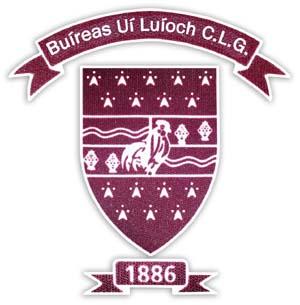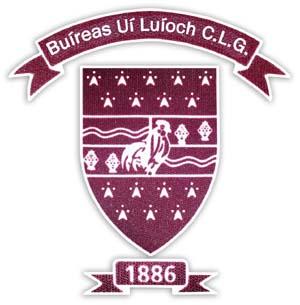 "Tipperary Water" County Senior Hurling League:
Our final "Tipperary Water" County Senior Hurling League group stage fixture has been re-fixed for the week after the match was not completed last week due no referee turning up to officiate the game. It will now take place on Tuesday the 3rd of July in Thurles at 8pm. A victory would send us through to the Semi Final of the competition where we would take on Kildangan. The details of this game have not been fixed yet but should we win or Tuesday the details of this fixture will be posted across all our social media platforms and Clubify. Best of luck to both players and management, all support greatly appreciated.
North Junior 'A' Hurling Championship:
Commiserations to our Junior 'A's who were defeated comprehensively in Round 3 of the North Junior 'A' Hurling Championship in Templederry yesterday evening against Nenagh Eire Og. We started the game brightly and took an early lead thanks to a couple of well opening scores from Ryan Murphy and Keith Ryan in midfeild. But unfortunately we didn't make the most of our early opportunites with the Nenagh goalie pulling off two top class saves in the first 20 minutes of the game. Firstly from Ryan Murphy and secondly from Micheal Carey which would prove crucial in the overall context of the game. A couple of David O'Connor frees kept us in touch but a Nenagh goal in the 22 minute followed by a run of 7 unanswered points was a real sucker punch for the lads as we went in 1-13 to 0-05 down at the break. Nenagh continued their dominance getting the majority of the scores at the beginning of the second half extending their lead out to 14 points despite the best efforts of substitute Tomas Ryan and Keith Ryan who both chipping in with points but the game had ceased as a contest at this stage. A very disappointing evening all round with Nenagh running out comfortable winners in the end on a score line of 1-22 to 0-10.
The team and scorers are listed below:
Rocky Ryan
Aaron Reid, Declan O'Connell, Jack Prior
Seamus Ryan, Michael Ryan, Sean Kenny
Maurice Ryan, Keith Ryan (0-02)
James McCormack, Shane McCormack, Patrick O'Connell
Micheal Carey, David O'Connor (0-03(0-03f)), Ryan Murphy (0-02)
Subs Used: Nicky Cooney for Patrick O'Connell, Tomas Ryan (0-03) for Micheal Carey, John Ryan for Jack Prior, Dan Brooks for Shane McCormack
We now have a chance to redeem ourselves this weekend when we take on Burgess in Round 4 this weekend. The game will take place on Friday in MacDonagh Park in Nenagh at 7.30pm. Best of luck to both players and management in what is a must win game. All support greatly appreciated.
North Minor 'A' Hurling Championship:
Our Minor's will resume their campaign in the North Minor 'A' Hurling Championship this week after the examination break when they take on Ballina in Round 2 of the competition. This game will take place on Thursday the 5th of July in Dolla at 7pm. Best of luck to both players and management. All support greatly appreciated.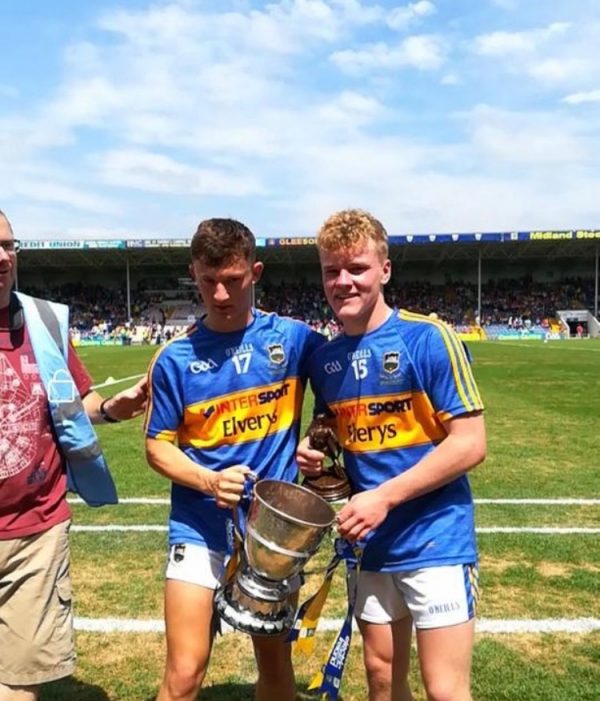 Kevin Maher and James Devaney
Tipperary GAA:·
Congratulations to the Tipperary Minor hurlers on beating Limerick in last Sundays Munster Minor Hurling Final in Semple Stadium in Thurles. They ran out very impressive winners on a score line of 1-20 to 1-12.Well done to both players and management on such a fantastic achievement especially our own Kevin Maher and JD Devaney who was a worthy recipient of the Man of the Match award. We are very proud of the lads and they have represented our club in such great fashion throughout the Munster Championship. They now are straight through to an All Ireland Semi Final where they will face one of the two winners of the All Ireland Round Robin series which contains Kilkenny, Dublin and Limerick. Dublin are straight through in the other Semi Final after being crowned Leinster Champions last Saturday after victory over Kilkenny. Best of luck to both players and management for the rest of the championship.
Juvenile Fixtures/Results:
Borris-Ileigh juvenile fixtures for week commencing Monday 2nd July.
Wednesday 4th July.
North Tipp U14A Hurling Championship:
Borris-Ileigh V Roscrea in Roscrea @ 7pm.
Friday 6th July.
North Tipp U12D Hurling Championship:
Borris-Ileigh V Kiladangan in Puckaun @ 6.45pm.
North Tipp U12A Hurling Championship:
Borris-Ileigh V Roscrea in Roscrea @ 7.30pm.
North Tipp U16B Hurling Championship:
Borris-Ileigh V Burgess in Kilcolman @ 7pm.
Results:
North Tipp U12A Hurling Championship:
Borris-Ileigh 2-13 Nenagh 1-3
North Tipp U12D Hurling Championship:
Borris-Ileigh 2-1 Nenagh 2-8
North Tipp U14A Hurling Championship:
Borris-Ileigh V Moneygall-Clonakenny postponed.
Lotto:
This Results of our weekly Borris-Ileigh GAA Club Lotto draw are as follows:
The numbers played were 5, 16, 19 and 23. This weeks Lucky Dip winners were:
Fr. Vincent Stapleton, Pallas Cross

Matt Cleary, Templederry

Barry O'Dwyer, Rahealty(ONLINE)

Teresa Coffey, c/o Coffeys Bar
Well done to all of this weeks lucky dip winners. Next Weeks Jackpot is up to a nice €8,800.
If you wish to play online in time for next weeks draw you can do so here: https://t.co/dgS65gWjRk
Best of luck all entries and thank you for your continued support.
---
Summer Camp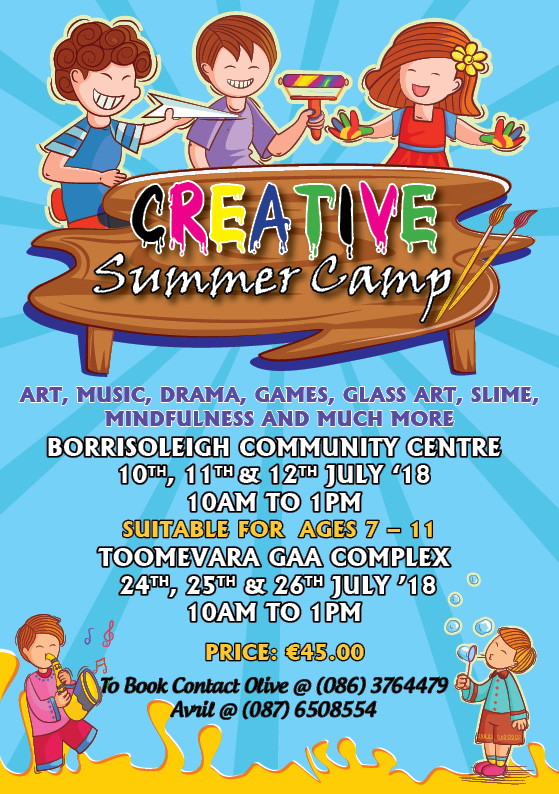 ---
Track Attack News
Tobin Demolishes Course Record in Borrisoleigh
The fifth annual Borrisoleigh 5km which was sponsored by Declan Maher Financial Services was held in blistering heat but that did not deter one of Ireland's finest athletes from ripping his own course record apart with a relentless pace from start to finish.
Once the siren echoed, Clonmel's Sean Tobin took the lead followed by Freddy Keron Sittuk of Raheny Shamrocks and James Ledingham of Kilkenny City Harriers. Fresh from completing his scholarship in The University of Mississippi in America, the Irish International led the chasing group through the first km in 2:45.
From here he just drove on and roared on by the crowd gathered at the finish line, he stopped the clock at an outstanding 14:22, a full 36 seconds inside his own course record. Freddy was next home in a time of 14:42 which was also inside the old record while KCH's James Ledingham completed an impressive outing with a finishing time of 15:36 to claim the third podium placing.
Top 3 finishers of Borrisoleigh 5km
L-R James Ledingham (KCH), Sean Tobin (Clonmel), Freddy Keron Sittuk (Raheny)
The women's race was also an excellent encounter with the inform Madeline Loughnane of Thurles Crokes recording her first victory in Borrisoleigh. A finishing time of 18:17 in such heat further highlighted the excellent form that the Crokes athlete is in and she proved to be a very popular and well deserved victor.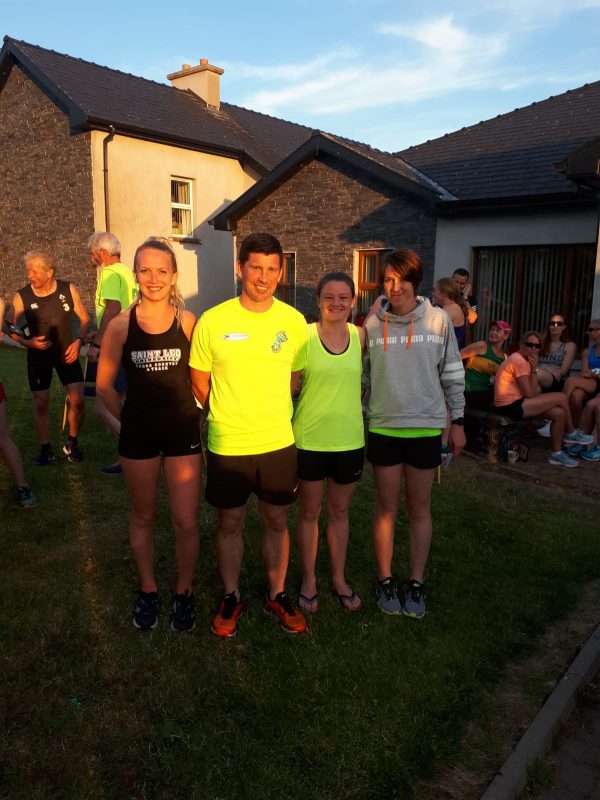 Top 3 women finishers of Borrisoleigh 5km with sponsor Declan Maher
Laura Tobin (Clonmel), Madeline Loughnane (Thurles), Grace Reilly (Portlaoise)
Clonmel's Laura Tobin returned to Borrisoleigh and it proved to be a fruitful journey, returning to the Suir-side town with a second placing to her credit. On the night, she clocked 18:33 and 29 seconds ahead of the third place athlete who was Grace Reilly from Portlaoise AC.
This year saw the Track-Attack Perpetual Cup up for grabs for the first time for the winning team. A team consisted of a club with 3 men and 3 women but an athlete who finished in the top 3 individual were not permitted on the team.
The strength of the Dundrum team was hugely evident once participants started to stream over the finish line. Their overall victory was copper fastened by the excellent performances of Dermot Hayes, Gareth McGlinchey, Eamonn Morrissey, Dymphna Ryan, Linda Grogan and one of the stars of the night, Millie Kelly.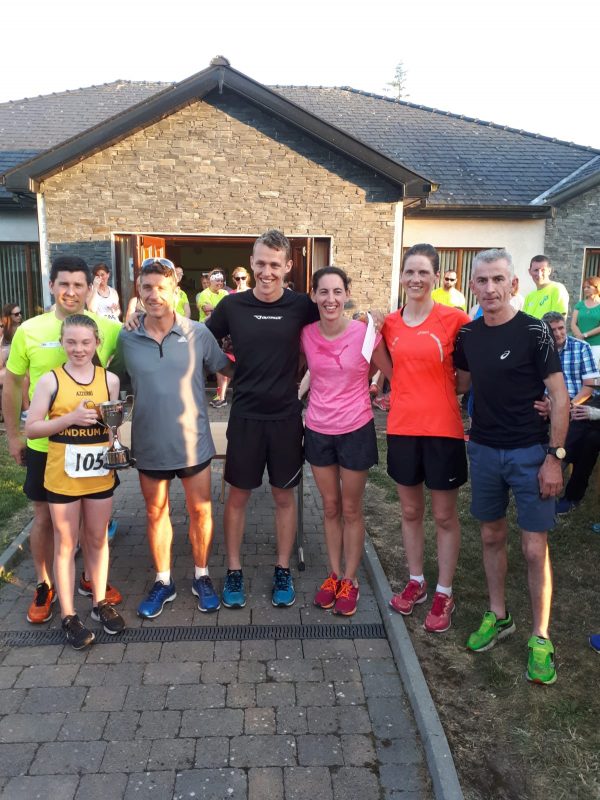 Winning Dundrum Team with sponsor Declan Maher
David Sheehan of the Nenagh Tri Club ruled supreme in the Over 40 men's grade, claiming the title in a time of 17:01. Winning the Over 50's and fourth place overall was Dermot Hayes of Dundrum in a time of 16:54 while the first over 60 to cross the line was Jack Alexander of Coolquill in 21:02.
Martina Ryan of Thurles Crokes ran a super race to claim the Over 40's women title in a time of 21:36. After travelling from An Bru, Helen Hartigan made it a worth while trip with victory in the Over 50's grade in a time of 23:12 while Carmel Mac Domhnaill claimed the Over60 title in 24:40.
John Vahey proved to be King of the Track-Attackers with a 15th place overall and a time of 18:29. Eithne Kennedy was the first female Track-Attacker in a time of 21:54. A fantastic performance from Adah Minogue saw her take the first junior Track­­-Attacker prize in a time of 29:30.
---
Sage payroll course
2 Day Sage Payroll course 2nd & 3rd August in Nenagh Pastoral Centre, 9.30am – 5.00pm. ONLY €288 if paid online or before 16th July). Price includes all training materials, equipment and Sage Certification. Course will cover new changes taking place with ROS and PAYE). www.2Upskill.com
See flyer by clicking on link below
---
Pic of the Past ………..down memory lane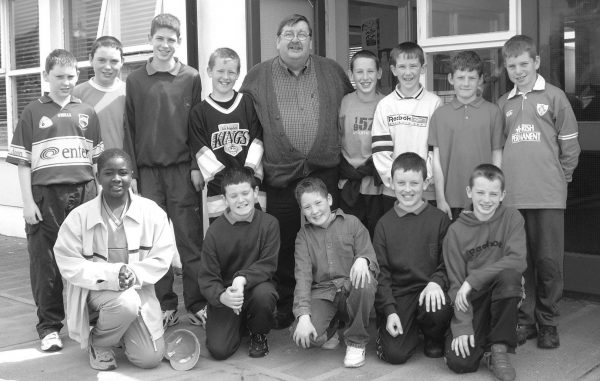 End of an Era
Michael Small N.T. pictured with his last class before his retirement in 2003.
Back: Cathal Bourke, Rory Ryan, Barry Donnelly, Philip Ryan, Paul McGrath, Jason Fahey, Jack O'Donnell and Sean McCormack
Front: Sebastian, James Tynan, Martin Gosling, Ciarán O'Dwyer and David O'Brien
---
Committee: Enda Ryan, Noreen Fahy, Marie McGrath, Derry O'Donnell and Fiona Max
Many thanks to all those who contributed photographs and news items
Remember, we need you to continue to send us material so that we can keep our website current and interesting.
While we make every effort possible to ensure that the information contained in this Website is accurate and complete, we cannot accept any legal liability as a result of the inaccuracy or incompleteness of the information presented to users of this site.
Also, if you like what you see and want to leave a comment, remember to use the Guestbook