26 April 2017
26 Apr 2017
Borrisoleigh Drama Group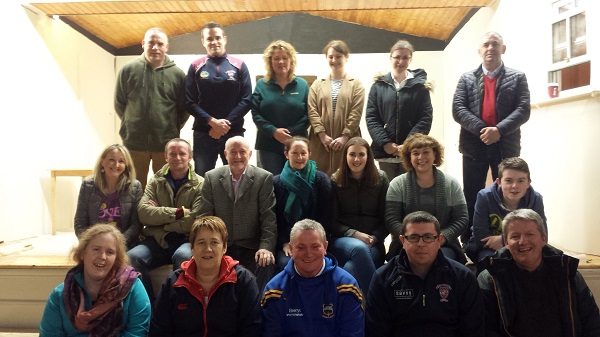 This May Bank Holiday Weekend Borrisoleigh Drama Group present their latest production, The Trial on 28th,

29th April and 1st May.

The play was originally written in Irish as An Triail, by the Irish playwright Máiréad Ní Ghráda and is part of the Irish language curriculum for the Leaving certificate. The play is set in Ireland during the 1960s and deals with the pregnancy, and subsequent single motherhood, of a young woman (played by Antoinette McMahon) who is shunned by her family, spends time in a mother and baby home and in some unsavoury accommodation in Dublin. The Trial goes back and forth between "flashbacks" and the trial.
Contains adult themes, suitable for mature audiences.
Keep up to date with Borrisoleigh Drama Group on the
Facebook page
---
Borrisoleigh Community & Development Association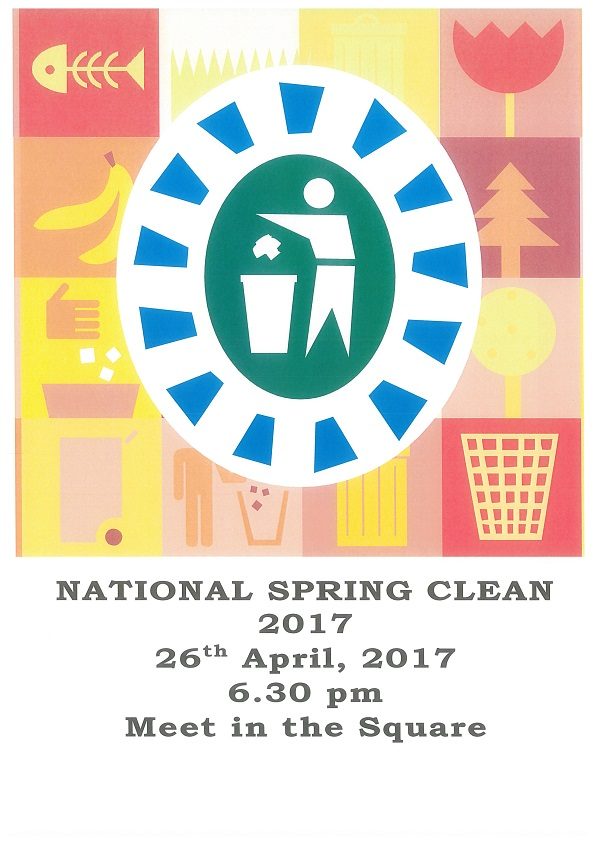 Please come along in your High-Vis vest to help with our Annual Clean up on 26th April.
The effects of litter are many. As well as just looking bad; research has shown that people living in littered areas experience a poorer quality of life to those who don't. Studies also show that littered areas suffer from increased crime rates and anti-social behaviour.
The environmental effects of litter include:
Harm to our storm water systems, streams, rivers and eventually our seas.
On land wildlife can also become entrapped or die in their attempts to eat plastic bags and other types of litter left to blow away in the wind.
Litter also poses a threat to our public health and is often a breeding ground for bacteria.
If every person in Borrisoleigh picked up just one piece of litter today, there would be over 708 fewer pieces of litter. Over a full year that would be over 250,000 pieces of litter.
If you and your friends and family spend just 2 minutes from time to time picking up litter in your own area, you will not only pick up thousands of pieces of rubbish, you will also make a tremendous impact on your community.
---
Exercise Classes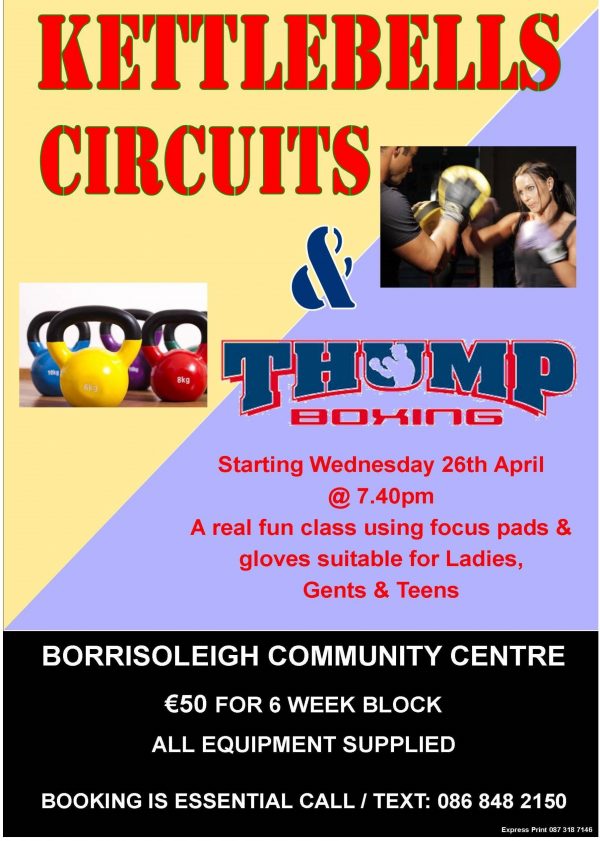 ---
Training, Delivery & Evaluation Course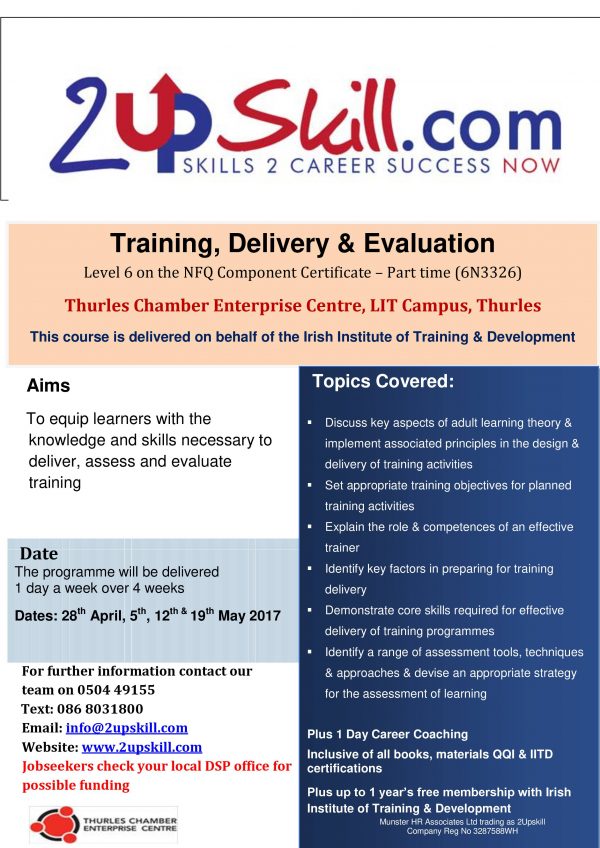 Please find below a list of upcoming courses we are running over the next few months:
QQI Level 6 Training Needs, Analysis & Design – Thurles – 20th, 27th May, 3rd & 10th June
QQI Level 5 Payroll (Manual & Computerised) – Thurles – 8th, 15th, 22nd, 29th June, 6th & 13th July
QQI Level 6 Training, Delivery & Evaluation – Thurles – 24th June, 1st, 8th & 15th July
QQI Level 5 Reception & Frontline Office Skills – Thurles – 16th, 23rd, 30th June, 7th, 14th & 21st July
QQI Level 6 HR Management – Thurles – 15th, 22nd, 29th July, 5th, 12th & 19th August
These courses are part-time (delivered 1 day a week over 4/6 weeks).
Jobseekers: Call into your local INTREO Office to make an appointment for possible funding. For more details on courses click
here
---
Borris-Ileigh Camogie Club

Seniors lost out to Drom last Sunday in the Senior League County Final. Although they led at half time (0-06 to 0-02) the play turned in Drom's favour in the second half. Down Maria Curley at half time due to injury and Drom making some positional changes meant that Borris-Ileigh was the weaker team in the second half.
.
Final Score Drom-Inch 3-09 to Borris-Ileigh 0-08.
Scores from: Nicole Walsh 0-05, Alice Fogarty 0-02 & Mary Bradshaw 0-01.
Best for Borris-Ileigh Teresa Ryan.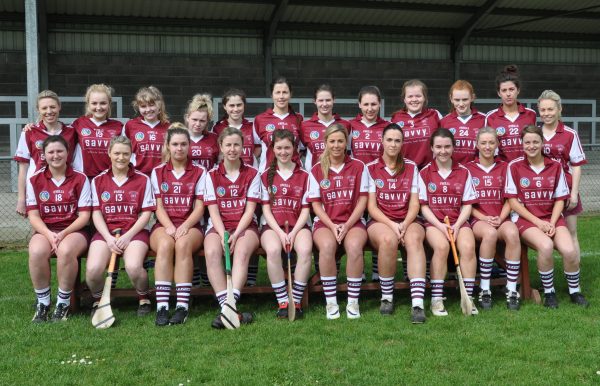 Borris Ileigh Camogie senior team photo

PANEL: Emma O'Meara, Niamh McGrath, Avril Ryan, Julieanne Bourke, Noirin Stapleton, Teresa Ryan, Maria Curley, Aedín Hogan, Tara Mockler, Ailish O'Connell, Alice Fogarty, Nicole Walsh, Catriona Maher, Mary Bradshaw, Trisha Hogan, Aoife Delargy, Marese O'Connell, Sarah Louise Costello, Eimear Lyons, Jane McCormack, Sarah Kinane, Katie O'Meara, Cloda Scanlon & Kate Delaney.
.
U14's had a great win over Kildangan on Thursday last. A tough and exciting game with great performance from this team. Final Score: Borris-Ileigh 3-03 to Kildangan 2-03. Scores from: Emma Doolan 3-00 & Dani Ryan 0-03.
.
Remaining fixtures.
Fri April 28th v Moneygall
Tues May 9th May v Burgess.
.
U12's are training hard and play there first game on Tuesday May 2nd at 7pm against Slieve Feilim in Drombane.
U8 County Blitz is scheduled for Saturday April 29th at the Camogie Gounds, The Ragg.
Good luck to all.
.
Many thanks to all who supported our CLOTHES COLLECTION last weekend. It is much appreciated.
.
Camán Tipp Fun Run/Walk takes place from The Dome, Thurles on Bank Holiday Monday May 1st at 11.00 am. €10 Adult and €5 per under 16. Support your Tipperary Senior Hurling and Camogie players in a unique joint fund raising event. Stars from both teams will be present on the day to meet supporters and this will be followed by a Senior team open training session. Tickets available from any camogie committee member or by contacting 087 4380801..
---
Scór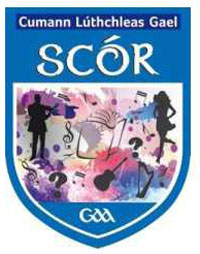 Scór will make a presentation to Katie Shanahan in the Marian Hall on Wednesday 3rd March.  All are welcome.  We are hoping that as many people as possible will attend in order to give Katie a good Borrisoleigh send off.  Katie will sing in the All Ireland Final in Belfast on Saturday 6th May.
---
London Calling

Seán Ryan, Mountkinane with his cousin Michelle Black of Hastings whose mother Teresa Gleeson hailed from Glenbreda.
Michelle had just completed the London Marathon.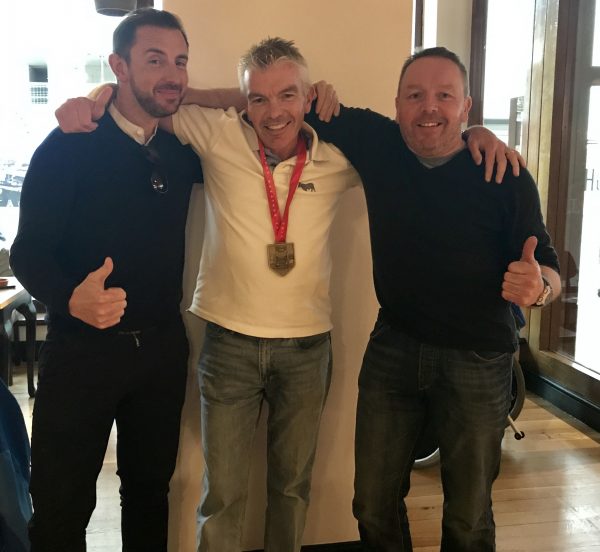 Seán pictured with his cousins Fergal Nolan & Michael Lynch. Michael had also run the London Marathon
Michael Lynch is from Durban, South Africa and his mother Nora Ryan (Gerry) is from Mounkinane while Fergal Nolan's mother Mary Gleeson is also from Glenbreda. Congratulations on your fantastic achievement, and to Michelle for raising over £4,400 for The Sara Lee Trust Fund and the Julie Baird Chemotherapy Unit!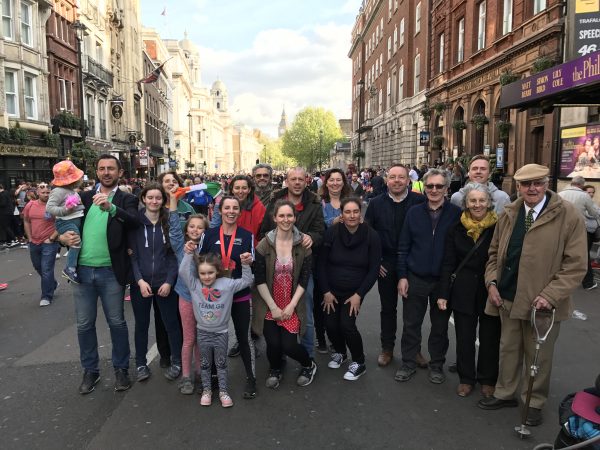 Michelle and Michael had great support from their family on the day including sisters Mary Nolan and Pauline O'Shea (née Gleeson) from Glenbreda.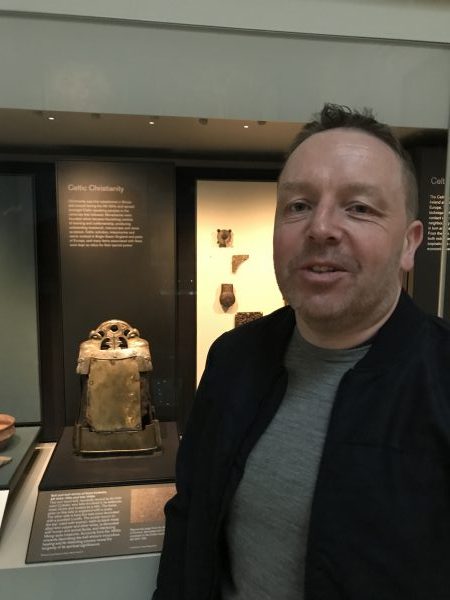 Seán paid a visit to the British Museum to see the Bell Shrine of St. Cuileáin of Glenkeen
---
Borrisoleigh Active Social Club

The monthly meeting for May takes place next Wed May 3rd at 8.30pm in the Community Centre. New members are always welcome.
Members from our club went to Brú Ború Cashel last Friday night to see the Willoughby Brothers launch their new CD. Another group of members went to a cookery demonstration in Fiacrí House last Tuesday . It was a great night and we have no doubt that everybody will be trying out the recipes at home.  Upcoming events include going to Manor Stone Garden Centre for a gardening presentation and Go For Life Sports Festival. Full details will be discussed at next weeks meeting.
---
Public Basic First Aid Course
Five-night course, beginning Tuesdays from 25th April 7pm, with the option to add-on Paediatric / Child First Skills for a following two nights at Thurles Order of Malta, Bohernavroon, Thurles. Cardiac First Responder / Defibrillator, one-night course, 26th April 7pm. The new first aid for work, First Aid Responder FAR Course, three Saturdays from 13th May 9am. Contact 087 2390 111.
---
Remembrance Garden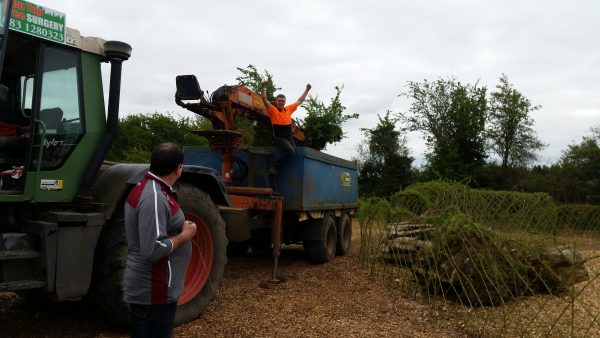 Keith Ryan from Tipp Top Tree Surgery giving his all as usual, with the development of the Remembrance Garden and Fairy Trail in Borrisoleigh.
---
Pic of the Past ………..down memory lane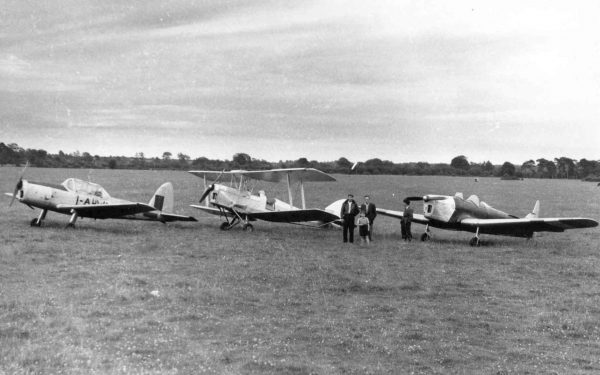 A Familiar Sight in the 1960s
Aeroplanes landing at Garrane on Cooke's farm.
---
Committee: Enda Ryan, Noreen Fahy, Marie McGrath and Derry O'Donnell
Many thanks to all those who contributed photographs and news items.
Remember, we need you to continue to send us material so that we can keep our website current and interesting.
Send your email to:info@borrisoleigh.ie
While we make every effort possible to ensure that the information contained in this Website is accurate and complete, we cannot accept any legal liability as a result of the inaccuracy or incompleteness of the information presented to users of this site.
Also, if you like what you see and want to leave a comment, remember to use the Guestbook