Borris-Ileigh G.A.A. Club Notes
"FBD Insurance" Tipperary Senior Hurling Championship:
Our Senior Hurlers will begin the defence of the Dan Breen Cup this weekend we they take on neighbours and rivals Toomevara in MacDonagh Park this Sunday at 1pm in Round 1 of the "FBD Insurance" County Senior Hurling Championship. As I'm sure most of you are aware due to ongoing COVID-19 pandemic the number of people who can attend an outdoor event such as this is limited to 200.
This includes all players, management, officials and club officers meaning that there will be a very limited number of tickets available for supporters. We will not know the exact same number of available tickets for club members until we are aware of the number Season Ticket holders within the club. We will be providing further information on this on all our social media platforms later in the week.
The game is also being Live Streamed via the Tipperary County Boards new Live Streaming service. Each game will be streamed via the Tipp GAA website at a cost of €10. Details of how to access this service have not yet been published, we will be posting a "How To" guide on using the steam when this information is released
Finally we would like to wish both players and management the very best of luck for the coming season, fingers crossed we can carry on the momentum of last year and make this one another one to remember.
Facebook Live Stream:
With the ongoing situation regarding the 200 limit on people attending outdoor events we have decided to ramp up our Live Streaming efforts for our own club games for the foreseeable future.
Starting from tonight we hope to Live Stream all of our club games from U12 right through to Senior (excluding Toomevara game) via the Clubs Facebook page in order to ensure our loyal supporters will be able to view as many games as they wish without risk to them or others around them.
Unfortunately as stated above we will not be able to stream this weekends opening Senior Championship game against Toomevara as it has been selected to stream by Tipperary County Boards new Live Streaming service.
At the minute the County Board have no plans to stream either of our other two group games against Upperchurch Drombane and Burgess. We will be applying for a permit as per regulation to stream these games via our Facebook page. We will let you know as soon as we receive conformation of our successful applications.
Finally we look forward to bringing you as many games as possible in the coming weeks and months via our Facebook Live Stream.
North Minor 'B' Hurling Championship: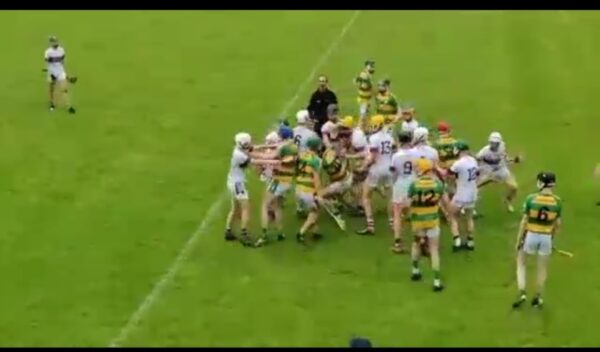 Well done to our Minor hurlers who got theirs and the clubs season off to the best possible start with a hard fought 0-19 to 1-15 victory over a determined Burgess side in Kilcolman last Friday evening. They now look to build on that success when they take Borrisokane this Wednesday evening at 7pm in The Park.
This game will be LIVE on our Facebook Page from 7pm. We wish both players and management the best of luck, hopefully it will be two wins from two come Wednesday night.
Juvenile Games: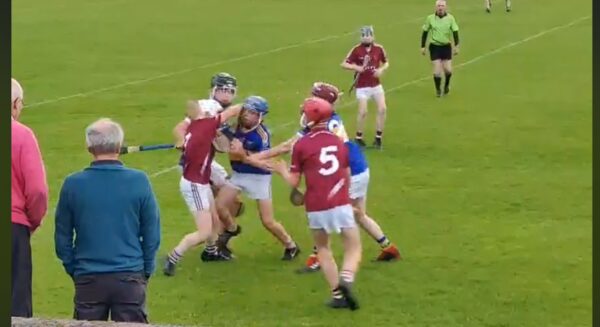 Well done to our U16's who had an emphatic 10-12 to 3-14 victory over Kiladangan in Round 1 of the North U16 'B' Hurling Championship. Their next assignment is away in Kilcolman against Burgess on Monday the 27ht of July at 7pm. Best of luck of the all involved in that one.
Our U12 'A's and 'C's along with our U14's are all in action this week. The U12 'A's take on Kilruane MacDonaghs while our 'C's take Templederry Kenyons this Tuesday evening. The 'C's will start us off at 7pm with the 'A' games taking place after at 7.45pm.
Then our U14's are away to Kilruane MacDonaghs in Round 1 of the 'A' Championship in Cloughjordan on Thursday evening at 7.30 pm.
All games will be broadcar LIVE on the club Facebook Page with Live Score Updates also available on Twitter.
Lotto: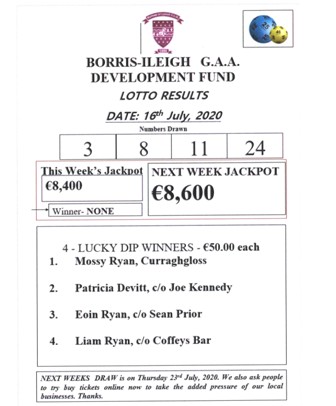 This weeks Lotto Results are as follows:
The numbers played were 3, 8, 11, 24
Well done to all of this weeks lucky dip winners.
Next Weeks Jackpot is up to a great €8,600.
If you wish to play online in time for next weeks draw and to be in with a chance of winning a Bourke Sports Top follow this link: https://clubforce.com/clubs/gaa-borris-ileigh-gaa-club-tipperary/
Thank you for your continued support!
---
Recipe for the week
Almond Butter, Coconut and Lime Veggie Curry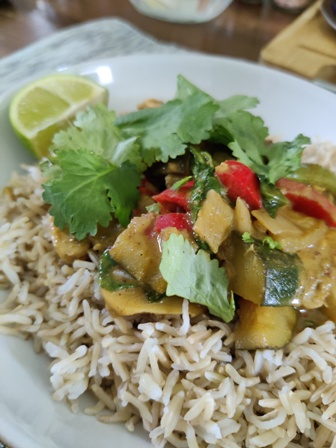 Ingredients
2.5cm piece of ginger
4 cloves of garlic
2 onions
1 red chili
200g mushrooms
1 tsp salt
3 tbsp oil
1 tin coconut milk
2 tbsp soy sauce
Juice of 1 lime
3 tbsp almond butter
2 tbsp curry powder
1 tbsp turmeric
1 tbsp maple syrup
Handful of sugar snap peas
Handful of spinach
Method
Peel and chop the ginger and garlic. Finely chop the spring onions and chili. I usually leave the seeds in the chili but if you're looking for a milder curry, leave the seeds out.
Put the oil in a large pan over a med-high heat. Once the pan has heated up, add garlic, chili, ginger and spring onion. Cook for 2 mins to until ingredients have softened.
Add courgette, mushrooms and red pepper along with the salt and cook for 5 mins, stir every so often. Add in the coconut milk, soy sauce and lime juice.
In a small jug or bowl, add 150ml of boiling water and almond butter. Add this to the pan along with the curry powder, turmeric and maple syrup. Bring to the boil and reduce heat to simmer for 10 mins.
Pop your handfuls of spinach and sugar snap peas into the pan and cook for a further one min.
Time to serve! I've served it with brown basmati rice but you could easily serve with cous-cous or noodles.
Enjoy!
Grainne Fahey is kindly going to forward us a recipe of her favourite dishes for the next couple of weeks.
---
AXA Community Bike Ride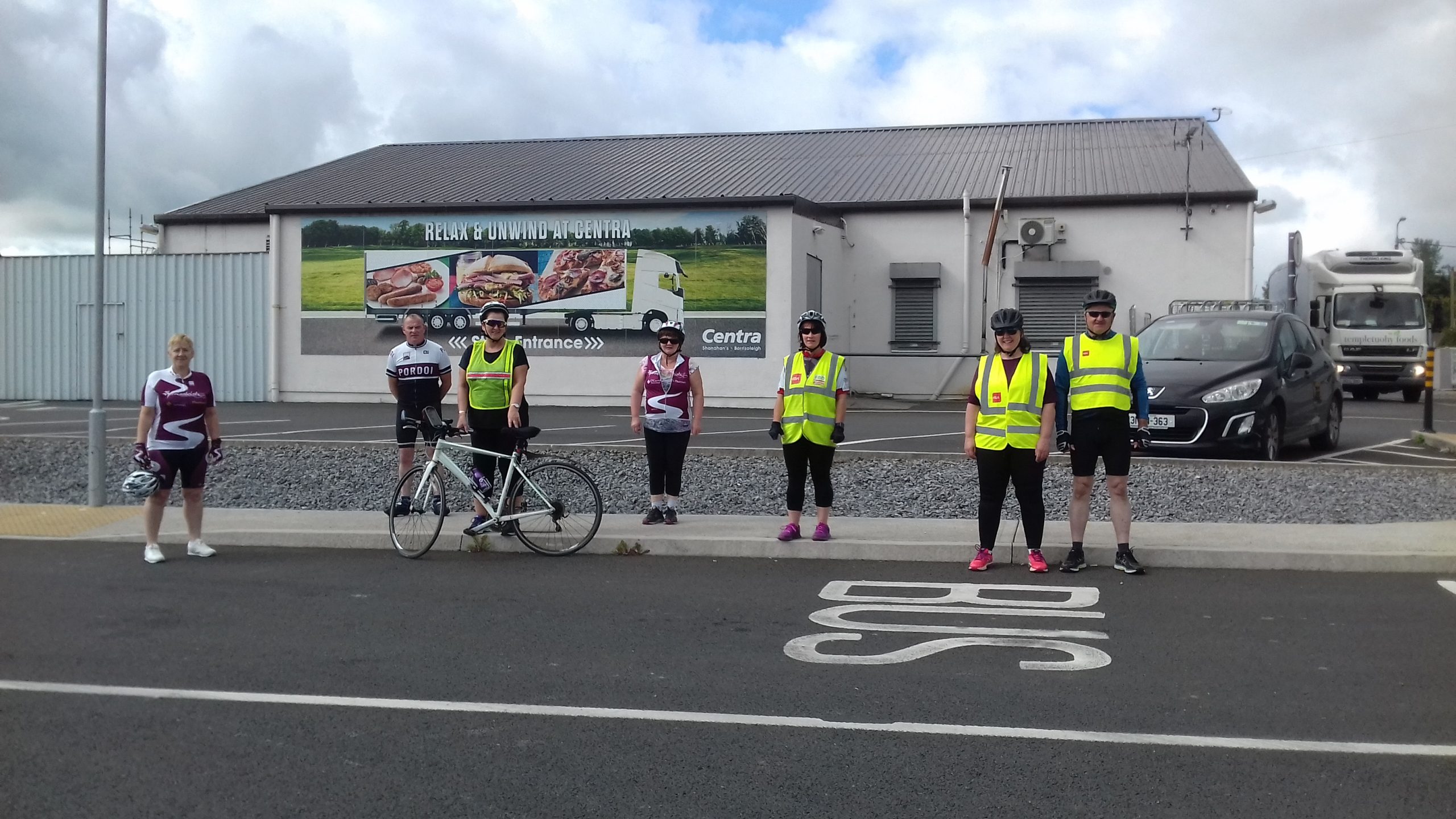 Another lovely community cycle last Saturday doing 22kms and the weather was good to us again. The conversation was good and everyone looking forward to our cycle next weekend to Loughmore tea rooms for refreshments and home 30 kms approx.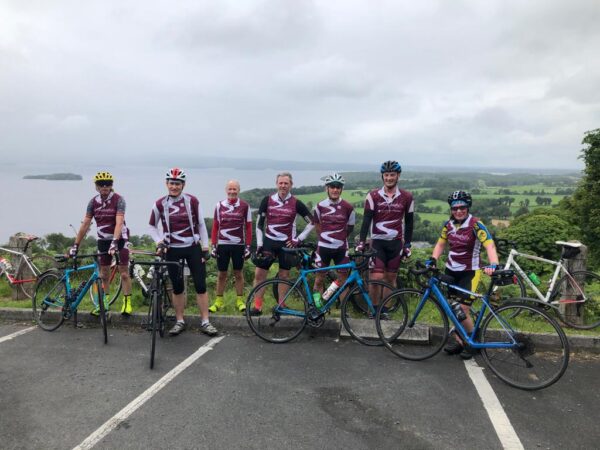 Log into the website and register for a group cycle I am sure that you will enjoy it. Borrisoleigh cycling team had a busy week also with group cycles most Tuesdays and Thursdays and also weekends.
---
Borrisoleigh artist creates innovative hurling product
New style of personalised Wall Art stickers thrill hurling fans.
An artist originally from Borrisoleigh has invented a new way for hurling fans to show support for their beloved teams – by creating Wall Art using the fan's own photographs.
Elaine Maher, 32, launched a new business called 'Picture This' earlier this year, creating a brand new type of vinyl stickers which feature your family photographs. Of course her family's first suggestion had to be hurling themed Wall Art!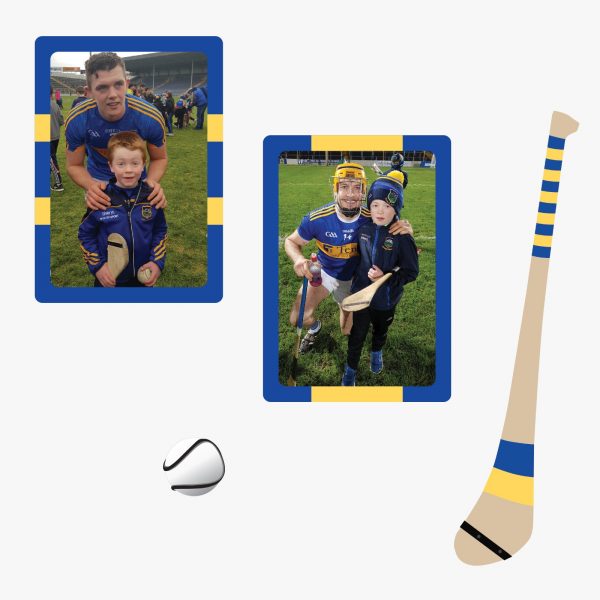 Elaine has been living in Scotland for several years now, but hurling is a big part of her family life. Her brother Kieran Maher plus cousins Jack Hogan, Thomas Fahy and Kevin Maher are all on the Borrisoleigh team, and her cousins Paul and Eoin Kelly were on the Tipperary team, with Eoin as team captain.
Growing up in a hurling community means Elaine knows just how passionate fans are for the sport, and is delighted to have found a new way for them to celebrate their teams. So many young fans have their photographs taken with their hurling heroes, and most of these brilliant photos are stuck on mobile phones and tablets. Picture This Wall Art display them with pride, whilst also providing a bright and fun wall decoration feature.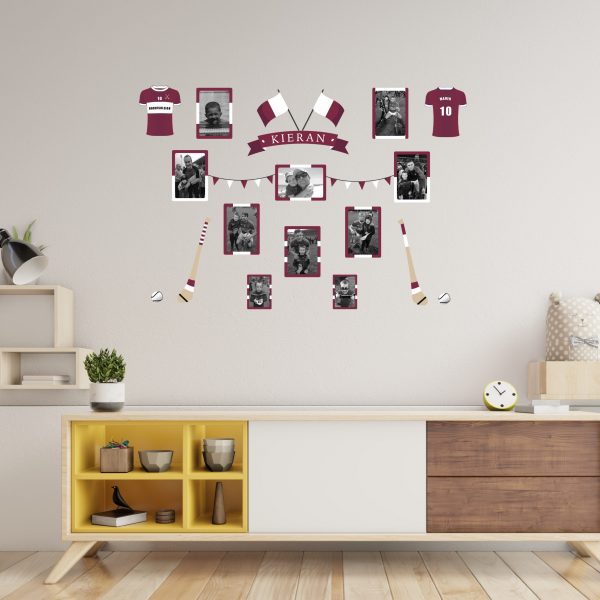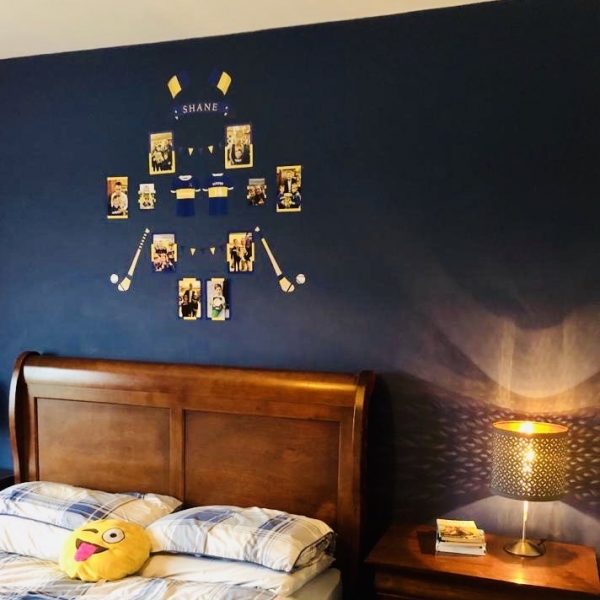 The Hurling theme comes in two sizes, and can be ordered in any county or club colours. The product is totally personalised – with first name, surname, team name and lucky jersey number.
To order just visit the Picture This website where you'll find the Hurling theme in the online shop. Your Wall Art stickers are shipped to your door, you simply decide on a layout and stick them to your wall, simple as that!
Discover your favourite designs and find out more at www.picture-this.uk, Facebook and Instagram.
---
Book Launch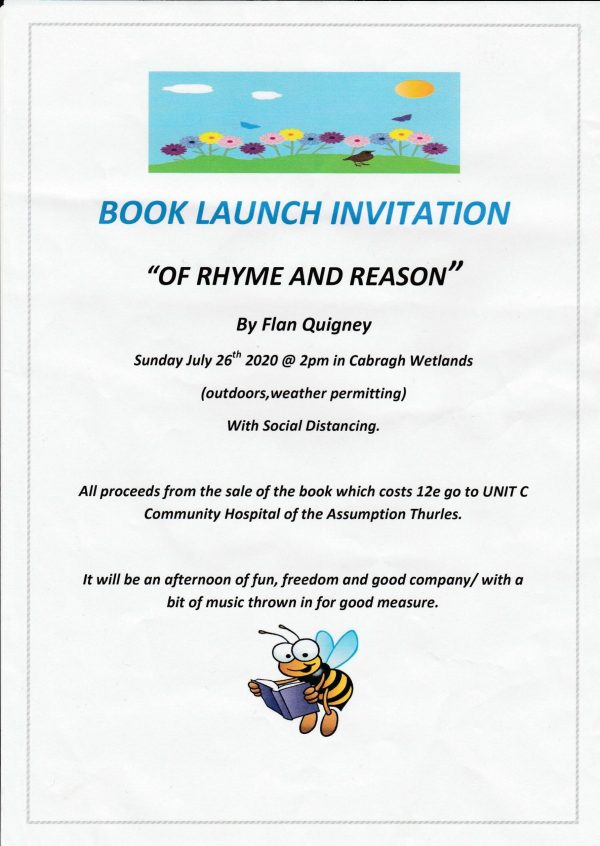 ---
Pic of the Past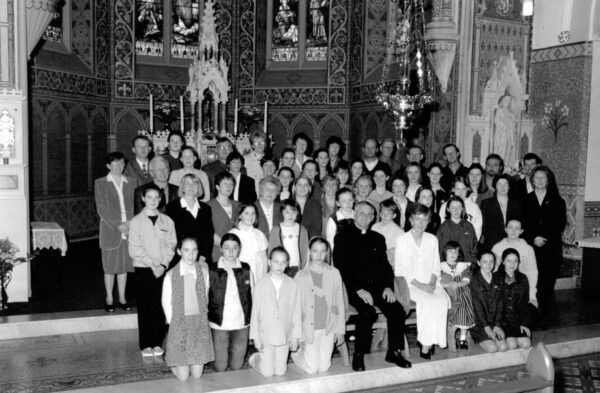 Borrisoleigh Church ChoirMembers of Borrisoleigh Church Choir pictured here with Very Rev. Dan Joe Ryan, P.P., following Mass which was broadcast from R.T.E. on April 18th 1999.Back:Fitzmaurice Ryan, Pauline O'Connor, Liam O'Mahony, Catherine Kennedy, Maireád Bradshaw, Jody Delaney and Tim McSherry (Violinist)Third row:Gerry Carroll, Eddie Kenny, Irene Ryan, Phil Bradshaw, Teresa Stapleton, Mary Bradshaw, Louise Ryan,Anna Ryan, Carol Bradshaw, Michelle Ryan, Sinéad Stapleton, John Stapleton,Vincent O'Connor and Martin RyanSecond row:Gemma Mockler, Bridget Stapleton, Marian Ryan, Maria Mockler, Frances Kennedy, Marguerite Bradshaw, Anne-Marie Kelly, Marian O'Mahony, Sarah Carroll, Mary Kenny, Laura Ryan, Eleanor Kelly,Ellen Nora Delaney, Máire Bradshaw, Deirdre Bradshaw, Pamela Ryan, Nuala Stapleton, John Thornton, Angela McSherry, Christy Donnelly and Deirdre ThorntonFront:Deirbhile O' Mahony, Joanne Cowan, Amanda Stapleton, Elaine Stapleton, Very Rev. Dan Joe Ryan, P.P., Cian O'Mahony, Kay Ryan (Choir Director), Sarah Cowan, Grace O'Mahony, Marie Ryan, Catherine Bradshaw and Marguerite BradshawMissing from photograph:Norah Butler, Anna Bradshaw, Ann Kenny (Organist), Elaine Kenny, Lorraine O'Dwyer, Shauna Rabbitte, Ciara Hoban and Grace Ryan
---
Your Website Needs You
Committee: Enda Ryan, Noreen Fahy, Marie McGrath, Derry O'Donnell and Fiona Max
Many thanks to all those who contributed photographs and news items.
Remember, we need you to continue to send us material so that we can keep our website current and interesting.
Send your email to: info@borrisoleigh.ie
This website is supported by Borrisoleigh Community Development Association.
While we make every effort possible to ensure that the information contained in this Website is accurate and complete, we cannot accept any legal liability as a result of the inaccuracy or incompleteness of the information presented to users of this site. We also reserve the right to edit material for suitability to a website format.
Also, if you like what you see and want to leave a comment, remember to use the Guestbook.