Borrisoleigh Festival October 3rd, 4th and 5th

Borrisoleigh is the place to be this weekend as the Borrisoleigh Festival takes place from Friday 3rd to Sunday 5th October. Booklets have been distributed to houses throughout the Parish and it is also available to read online click here. Many thanks to all the businesses who supported the booklet and please remember to support these businesses throughout the year. Their support makes so many things possible in the community. Many thanks also to the Tipperary team for bringing us so much joy during the year, in particular our local players Brendan ,Paddy and Conor, you've done us proud!
The festival is being officially opened on Friday evening in McDonagh Square with the re-inroduction of the mayoral candidates followed by live music by Outa Diesel.
Saturday has two walks organised by the local Bush and Briar Ramblers up the Devil's Bit and on the newly opened Inch Loop Walk. There is also a Line Dancing workshop in the Marion Hall and a Food and Craft Fair in the Square. Craftspeople who would like to book a stall can phone Fiona at 087-2169150. Due to circumstances (see below) the historical walk around Borrisoleigh scheduled for Saturday has been cancelled and is being replaced by live music in the Square from 2.30pm onwards. Live music in the Square starts at 7.30pm with the White Gypsy Band followed by the ever popular Silver Dollar and friends at 9pm.
Sunday the 5th starts off with the annual 40k charity cycle organised by the local cycling club with funds raised this year going to Downs Syndrome North Tipp Branch.
The Family Fun Day in the park, which starts at 1.30pm, is bigger and better this year with a host of new fun activities added. Along with popular favourites from last year such as Bubble Soccer, Strongman Display by Irish Champion and local man Kevin Murray, Tug of War, Sheaf Tossing, BBQ and novelty games of skill, there is also an exhibition of Birds of Prey, Bouncy Castles, Sumo Wrestling, Rodeo Bull, Arts, Crafts and Music workshops for kids, a vintage tractor display, a climbing wall, face painting and more. Recently added to the lineup includes a mobile planetarium, the Exploration Dome which is sure to be a hit with everyone. To book yourself or a team to play Bubble Soccer phone Fiona at 087-2169150.
Live music in the Square kicks off at 5pm with the Castle Trio. At 7pm the acclaimed Liam Ó Maonlaí (of Hothouse Flowers fame) will take the stage. At 9pm Ebony take over and the new Mayor/Mayoress of Borrisoleigh will be announced.
Borrisoleigh Festival committee would appreciate donations of sandwiches and confectionery on Saturday. We had a wonderful response from the community last year and welcome your generosity again if possible. Food can be dropped to community centre from 8am to 12 noon on Saturday. Thanks in advance.
Locals have been busy again this year painting premises around the town and even more lovely murals have been added to the ones painted last year. Lets ensure that all their hard work gets noticed by inviting as many people as you can to attend what will be a wonderful weekend.
There will be parking restrictions in the town over the course of the weekend.
For further details or to register for events if required visit www.borrisoleighfestival.com or email info@borrisoleighfestival.com. You can also follow updates on Facebook and Twitter and remember to like and share our posts to help spread the word.
---
Borrisoleigh Historical Society

Please note that the proposed Historical Walk "Down Memory Lane" will not take place next Saturday as outlined in the Festival Programme. This is due to under 16 Hurlers playing in County Semi-Final at midday and Senior Hurlers playing in County Championship at 4 pm. The Society wishes both teams every success on the day. We hope to reconvene the" Down Memory Lane" walk at a future date.
---
Leaving Cert Class of '94 Reunion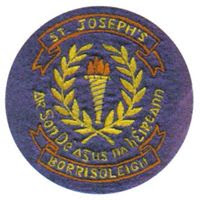 The Leaving Cert Class of 1994 from St Josephs College are having a 20 year re-union to co-incide with the Festival Celebrations in Borrisoleigh.
We are meeting up at 8:30pm on Saturday the 4th October in Stapletons Bar, Borrisoleigh.
We invite everyone that was in the class to join us, if you know anyone that was in the class please let them know as we do not have everyones contact details .

Hope to See everyone there!

Find us on our Facebook page called 'Reunion Borrisoleigh' or www.facebook.com/reunionclass1994

---
Borrisoleigh Community Development Association
Borrisoleigh Annual 2014
It is that time of the year again and this year the Borrisoleigh Community Development Association plan to produce another annual. We would be very grateful if the clubs/organisations/schools of the community could once again forward us an article and pictures of the activity of your clubs/organisations/schools during the year of 2014. We are also seeking interesting articles that relate to Borrisoleigh. They can be present day or relate to the past. It would be great if some photos accompanied the articles but we will accept articles without photos. Plus we would like to get articles from people who have left the area, of their memories about Borrisoleigh, or from people who have moved into the area of their experiences in the locality. We would also welcome suggestions that may help us to improve the annual.
To enable us to do this we will need all articles and photos by Friday the 31st October 2014. Can all articles be sent in word if possible with photos as separate attachments to this email address borrisoleighannual@gmail.com. Once again your assistance in the production of the 2014 annual will be appreciated.



---
Borrisoleigh 42km Marathon Challenge



The commencement date for the Borrisoleigh 42km Marathon Challenge is Tuesday 14th October with an 8pm start at the track that surrounds the new hurling field. Kindly sponsored by Albany Home Decor (Nenagh), Owen Ryan Motors (Loughmore), Wright Insurances (Wexford), Cross Fabrication (Templederry) and Pat Keane Painter & Decorator (Mountkinane), the event is open to anyone who wishes to participate be it for fitness or fun. Runners and walkers are equally welcome and encouraged to participate.
The marathon distance will be divided into 7 nights of 6kms which roughly breaks down into 7 and a half laps of the track. Registration will be in the pavilion starting at 7:15pm with a nightly entry fee of €2 per participant. Participants under the age of 16 can enter free of charge. An optional warm up session will begin at 7:45pm each night.
The event is a perfect opportunity for people to sustain their fitness levels over the winter months. It can be as competitive or non-competitive as one wants. Hopefully we will see some duels develop over the various nights but even more importantly we hope to see people coming to walk the distance each night and in doing so participate in what is intended to be a positive community project.
One of the striking aspects of the recent Borrisoleigh 5km was the number of teenagers and indeed some of the older primary school kids competing and their willingness to ensure they completed the distance in some hugely impressive times. Granted the heats of the Marathon Challenge are one kilometre longer but the youth of the parish should not be put off by that as they are more than capable of rising to the challenge. The promotion of physical activities amongst the younger generation is hugely important, it doesn't matter if you run, walk or combine the two disciplines, participation is the important thing which in turn will result in general fitness levels improving across the board.
"Muddy Mudders"
Last week, the prizes for the team event of the Borrisoleigh 5km were presented to the victors on the night, the "Muddy Mudders". The winning sextet of Claire Byrne, Francis Sheehan, Mary Cleary, Irene O'Meara, Mairead Ryan and Lucy O'Meara from the wider Ballycommon area finished closest to their overall predicted time on the night.
The concept of the "Muddy Mudders" is truely brilliant. The idea should be widely promoted and encouraged as it creates a great awareness of recreation participation and doing it in brilliantly fun atmosphere is the glue that brings the whole concept together.
Running with a Legend
A good number of athletes from the Borrisoleigh and surrounding areas are regular visitors to Dungarvan each January to participate in the now famous Dungarvan 10 mile road race. Former Olympic silver medallist John Treacy is a participant each year, 30 years after that heroic performance in Los Angeles in 1984.
For anyone who wishes to enter the 2015 race, the entry process begins on line on Wednesday 1st October by logging onto the West Waterford Athletic Club website. There is a 2000 athlete limit to the race and this is generally filled within one month of going on line.
Well Done to Borris Trio
Although the replayed All Ireland ended in a heart breaking defeat for the Tipperary team, a huge amount of credit must be attributed to each member of the playing and backroom teams. Well done in particular to Brendan Maher, Paddy Stapleton and Conor Kenny while Kevin Delargy and Mick Clohessy also deserve similar credit for their efforts as part of the backroom staff.
The manner in which this team have played the ancient game have given tremendous entertainment and enjoyment to hurling and indeed sporting fans both within and outside the Premier boundaries in recent months. The dedication shown by the team in the end wasn't rewarded by obtaining the Celtic crosses on this occasion but their efforts should certainly be rewarded by the respect shown to them for their efforts by every sporting fan from Tipperary and beyond.
---
Line Dancing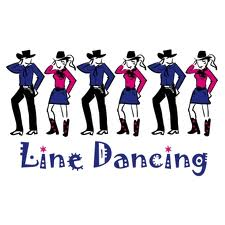 Howdy partners
For the Borrisoleigh Festival I am holding a Free Line Dancing class in the Marian Hall on Saturday October 4th at 10am.
If you fancy having a bit of fun and learning something new come along and take part. It's going to be one mighty hoedown.
---
Borrisoleigh Charity Cycle

This year's cycle takes place next Sunday 5th of October in conjunction with the Borrisoleigh Festival. Please note that the start time has been brought forward to 10.30am sharp. Registration will take place from 10am in the Square. This year the cycle is supporting Down Syndrome Tipperary Branch so please come out and support this great organisation. Please ensure to wear your helmet and high vis gear. Refreshments will be served afterwards in the Community Centre.
---
Borris ileigh Juvenile GAA
Next Saturday we play Loughmore Castleiney in the County u16 B hurling semi final in the Ragg at 11am. Hopefully we will see a large turnout to support the team. Best of luck to all concerned.
U13 hurling; Last week we played Kildangan in round two of the plate and after an excellent second half performance we emerged winners on a scoreline of 4-11 to 4-09. We played Nenagh in round three and drew on a scoreline of 1-12 to 2-09. We now play Toomevara in round 4.
The Annual Mick Prior U10 hurling Tournament takes place next Saturday in Borrisoleigh at 1.15pm with Upperchurch, Moneygall, Drom Inch and Borris Ileigh taking part. In what promises to be a great days hurling, why not come along and support this Panel of players.

---
Wedding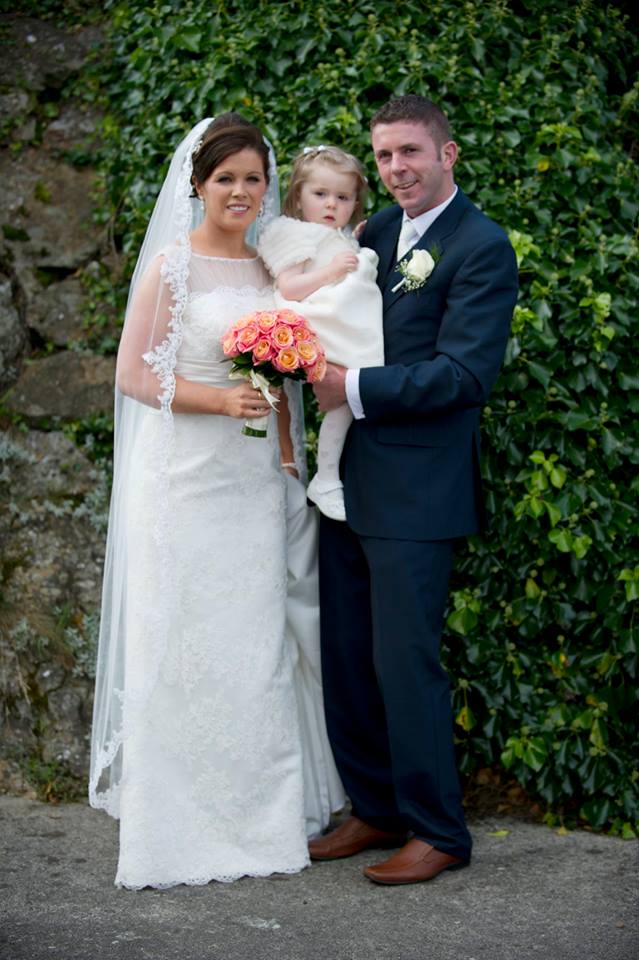 Congratulations & Best wishes to the newlyweds Mr & Mrs John & Ann O'Dea. Along with their daughter Kate & we wish them ever health & Happiness for the future.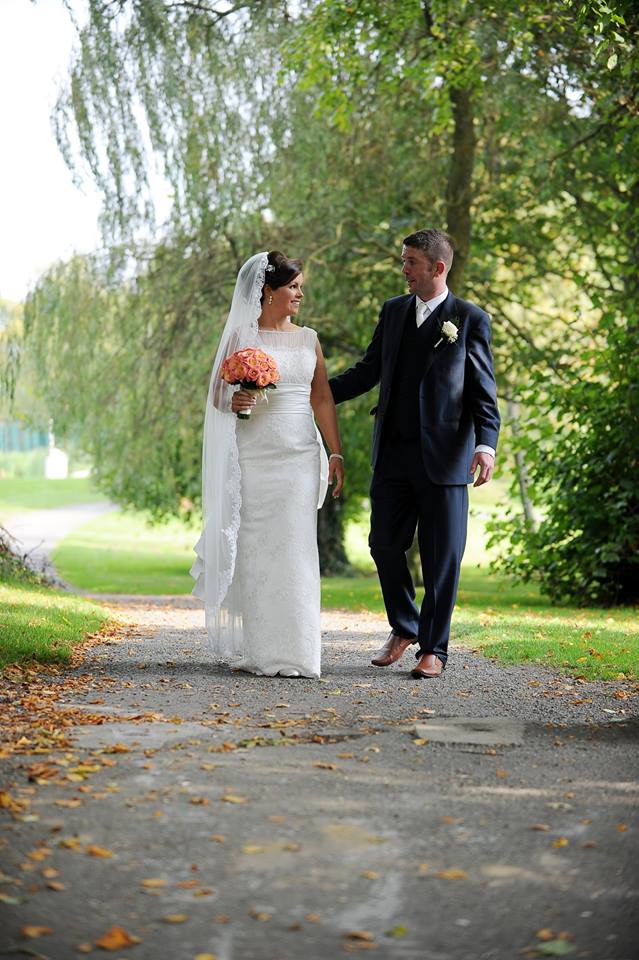 Ann Fahey, Borrisoleigh and John O'Dea, Errill, Co Laois, who were married on Sat 6th September in The Sacred Heart Church, Borrisoleigh and celebrated their reception in The County Arms Birr Hotel,Co.Offaly.



---
St Joseph's College, Borrisoleigh School Notes
Schools Freestyle Skills Competition
Last Friday, Transition year held a freestyle sports competition. Students from all years participated in hope to win the prize. Performances were collaged into one video, fort the whole school to see. The winner was chosen by a judging panel of 4 teachers 5th years Jerry Kelly (pictured below) from Borrisoleigh was the winner and was presented with the €50 voucher. Thanks to all the students who participated in this event.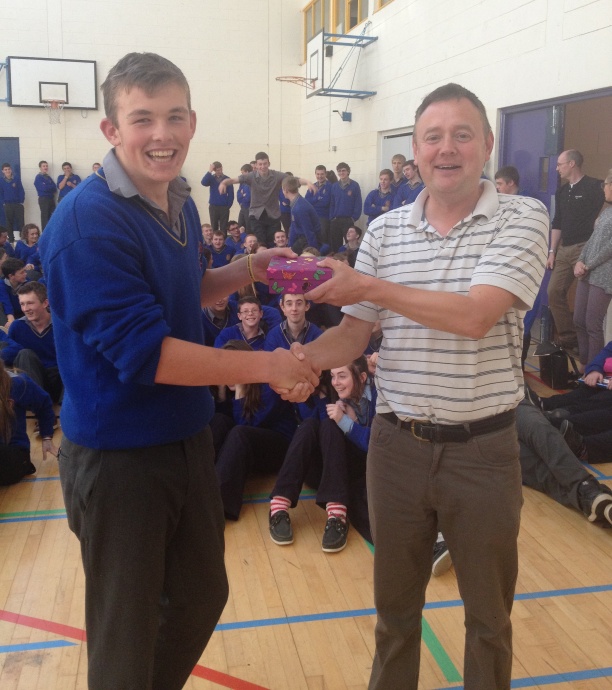 Senior Hurling and Camogie
Over the next coming week the schools Hurling and Camogie senior teams are in action this week. We wish the hurlers the best of luck in their Championship match against Nenagh Vocational School in Dolla and the Camogie Girls in their League match against Coláiste Mhuire, Ennis.
Girls Rugby
The Girls have begun rugby training for this season. They will compete in a tournament at the end of the month.
School Concert Preparations
School Concert preparations are underway for the TY drama which will be the centre piece of our school concert which will take place at the end of November.Also
students throughout the school are preparing their pieces for the show.
U16 ½ Hurling
St. Joseph's College Borrisoleigh, have claimed their maiden victory in Munster Post –Primary school's hurling, when their u16 ½ side defeated St.Pauls of Waterford in relatively comprehensive fashion. The game ended on a score line of 6-24 to 2 – 7 in favour of the North Tipp School. The game was played in exquisite conditions for the time of year, in the Clonmel sports field and in truth it was a relatively one –sided affair in terms of a contest. St. Joseph's had local boy Jerry Kelly to thank for being their leading marksman on the day as he finished with a personal tally of 3-11 from his sides final total. The men in navy and blue will now go on to face Nenagh College in the next round of the competition and will fancy their chances of progression when these two sides meet. St.Joseph's victory was spearheaded by a very potent attack that featured some very notable performances from the following players, the afore mention Jerry Kelly, Adam Hogan, Conor Keane, Robert Delaney and Sean Flaherty. All of whom registered their name on the score board with some finding their range on one than one occasion. Such was their dominance that all six of their starting forwards managed to find the target along with one of their subs which bares positive signs for the team going forward considering the Borrisoleigh school were short seven players from their complete panel on the day.
St.Joseph's: 1. Tim McCutcheon 2. Aidan Coffey 3. Aaron Reid 4. Seamus O'Farrell 5. Kevin Cleary 6. Eoin Grace 7. Jack Daire O'Meara 8. Sean Flaherty 9. Mathew Ryan 10. Billy Seymour 11. Jerry Kelly 12. Conor Looby 13. Conor Keane 14. Robert Delaney 15. Adam Hogan (Cpt) Subs: Michael Lavery, John Ryan, Jack Cullen, Jamie Corcaran and Kavanagh.
---
Bush and Briar Ramblers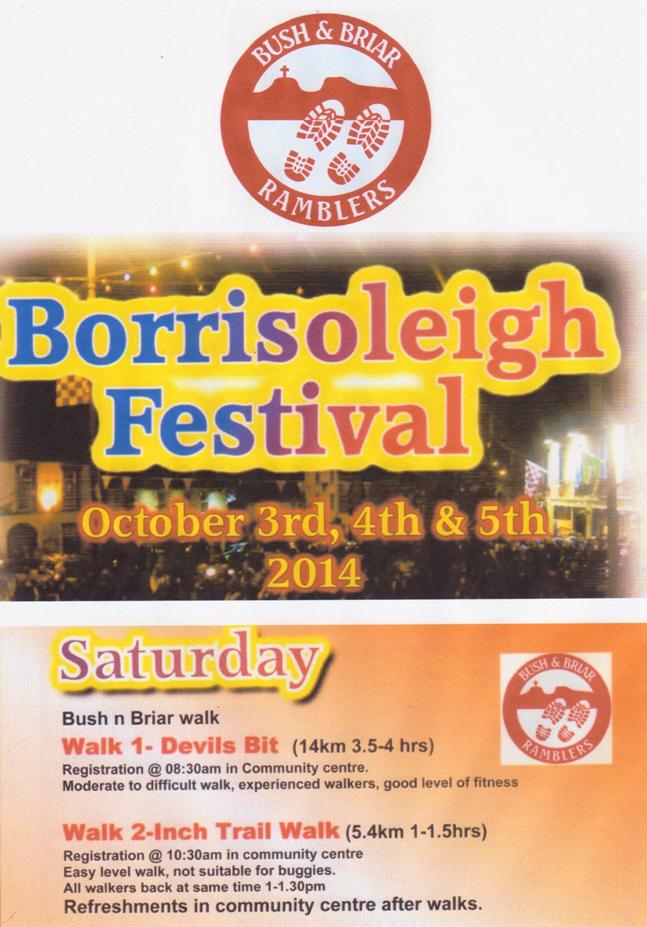 ---
Retirement Function
There will be a function to mark Mary Brosnan's retirement from Templederry playschool on Friday 14th November. More details in the coming weeks.
---
Borris Ileigh Camogie Club




Intermediates Championship
Borris – Ileigh play Kilruane in the Semi-final of the Championship next Sunday October 5th at 2 p.m at the Camogie Grounds, The Ragg.
Your support would be appreciated.
Like "Borris-Ileigh Camogie" on Facebook for further updates.
Tomas Max U10 Tournament
The Tomas Max Tournament took place last Friday evening.
Teams participating were: Borris-Ileigh, Thurles, Holycross & Moycarkey-Borris. This was a fantastic evening's camogie and the standard of play was exceptionally high. Borris won their first match against Thurles winning by a goal, and played Moycarkey-Borris in the final. The two teams were very even throughout but Borris were victorious in the end winning the trophy by two goals. Well done girls.!! View more photos in the gallery click here.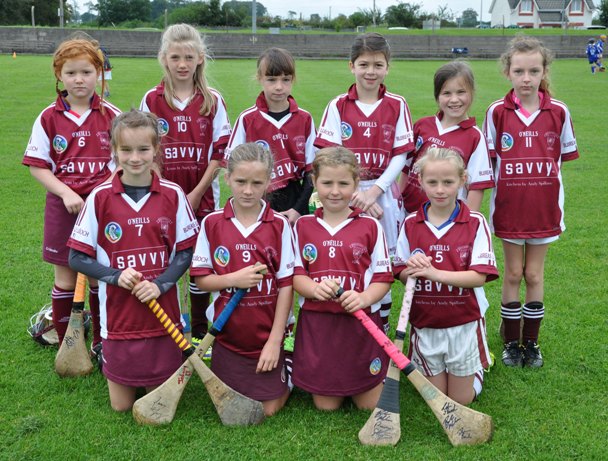 The Borris Ileigh U10 Camogie team who won the Tomas Max U10 Tournament
Fundraising:
TIPPERARY CAMOGIE COUNTY BOARD and CLUBS are taking part in a Sponsored Walk in October. Half the proceeds that the club collect, will go directly to fund the Borris-Ileigh club. Your support would be appreciated, please sponsor any committee member or manager at €2/line.
Merchandise:
Camogie club merchandise now available Hoodies, tracksuits, t-shirts,
jerseys and raincoats available.
Please contact Caroline at 0861522716.
---
Poems
These 2 poems sent into us were written by James Murphy of Rathmoy before the All Ireland Final Replay. Sadly the predictions didn't come to pass, but we admire the effort.
The Borris Captains
In Tipperary's lush green pastures
the likes you've never seen
and in among the hills
lies a little busy hamlet
Tis the fair town Borris O Leigh
From here there were some famous men
whose memories long will live
from St Cualan to the Bishops
And even famous tenors too
But where ere you travel through our land
and mention out little town, the Gaels
will always mention our mighty hurling men
and sure what about yer great captains
sure then out comes names like
Kenny, Finn and Bobby Ryan 50, 51, 89
O'Yea those were the days the old men say
those were the days, O'Yea
These were the men who brought
a famous gent to town
his name is Liam McCarthy and
although he is a Cork man
he's always welcome here
25 years now, he's missing from our town
but 20-14 -for sure- sun it did shine
we have yet another of hurling's great captains
who says now it is time
to bring Liam back again to his favourite times
he hails from Cullahill, the names Brendan Maher
a hurling man so noble and fine
He's another of our great captains who says
the cats will pay this time
twill be 28th September the date to remember
Liam will be just fine
when I'll steer him home again
well before winter time, where his bed is
-always warm-
In the fair town Borris O'Leigh
The Premier Game
Men will grow old, an
Stories will be told
of Gaels so brave
From the Premier, Blue and the Gold
O' 20 – fourteen the summer so Green
The Premier men blossomed to men of steel
One to twenty six they were all so brave
that they did us proud on every stage
From Darren, he shoots to McGrath in the air
then Bonner will "tear" as Cats will stare
to Seamie the Hare, then the net will tear
Cats will re-group but to no avail
as the "wall" stands tall from every raid
sure der's no way through "Bergin" the great
then to Padraig our "Rock" will find
Bubbles the Brave, Bubbles floats through
Cats in the air, "once again the net to repair"
Cats now come in waves, their tails in the air
to find only "Barrett" right in their way
the pressure is fierce buy to no avail
through Barry no way they'll "Forge"
But der opening their claws "danger" is high
but out comes a paw "Borris O' Leigh" to the call
down comes ″The Saint" and sur he did it all !
to Brendan to steer us from trouble again
back out to Woody who left them for dead
then back to Larry "the net shook again"
With Cats in a frenzy they hunted in pairs
but couldn't pass the centre
twas Shane they found there
then Gearoid flying through found Bonner again
who through "Hell Fire" did battle
With Cats full of temper we had to show all
"Hells Kitchen" held nothing at all
an all out effort we had to call
then twas McGrath to Bubbles then
Larry to Bonner found Seamie the Hare
left Cats in his wake
the "net yet again" could only but strain
With four in the net and Tipp looking good
the bench we did empty with men of plenty
Sixteen to twenty six, you are all brave men
You did us proud on your greatest day
O'Shea, Mike Ryan, O'Neill too
ye master the plan to topple the Kings
yer name goes down in the Premier Grail
With Cats in a daze and Cody in a rage
with "Liam back Home" they could barely take
But Cats gave us days of joy and "pain"
But to-day's our day at the "Premier Game"
---
Pic of the Past……..down memory lane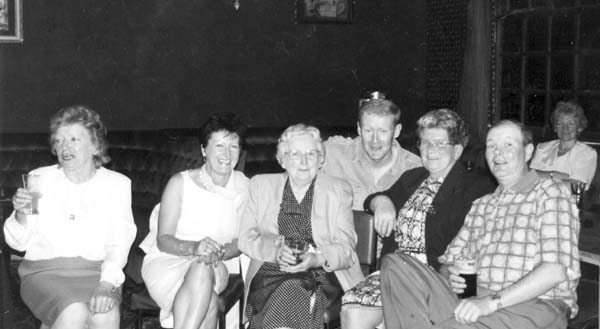 Mary Ryan, Maidy Ryan, Mary Ryan, Richard Stakelum, Maureen O Dwyer and Pat Stakelum
---
Your Website Needs You!
Committee: Enda Ryan, Noreen Fahy, Margaret Cowan, Marie McGrath, Aileen Óg Groome and Derry O'Donnell
Many thanks to all those who contributed photographs and news items. Remember, we need you to continue to send us material so that we can keep our website current and interesting.
Send your email to: info@borrisoleigh.ie
Also, if you like what you see and want to leave a comment, remember to use the Guestbook!
While we make every effort possible to ensure that the information contained in this Website is accurate and complete, we cannot accept any legal liability as a result of the inaccuracy or incompleteness of the information presented to users of this site