Borrisoleigh Festival News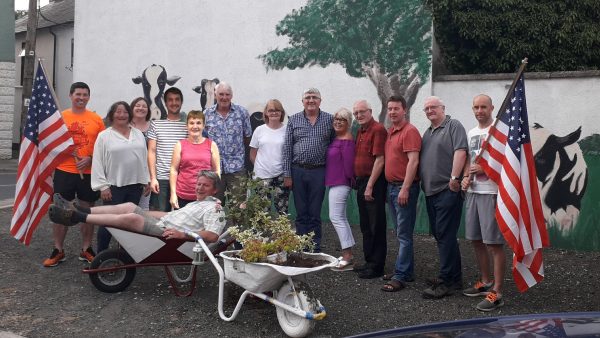 Pictured at the launch of Borrisoleigh Festival 2018 were:- Declan Maher, (Borrisoleigh Track Attack), Festival committee members Clare Leon, Kathleen Scanlon, Declan Curtis, Phil Mason, Ian Lawrence (Thurles Line Dancers), committee members Margaret Madden, Sean Shanahan, Marie Shanahan, Phil Maher, Joe Loughnane, Michael Carroll, Michael O Brien (Borrisoleigh Track Attack) and Derry O Donnell in wheelbarrow. Missing from photo Fiona Max.
The International Wheelbarrow Extravaganza returns again this year to Borrisoleigh Festival which takes place on July 21st and 22nd. The competition is open to everyone to submit their modified wheelbarrows to be in with a chance to win some great prizes. Your imagination is the only limiting factor in this unique competition!
A host of other events and entertainment is lined up for the weekend. The Festival will be officially launched on Saturday at 7.45pm. DJ Matt Ryan will entertain the crowds until the runners from Borrisoleigh Track Attack participating in the 500km Presidential Run relay that takes in the ancestral homes of American Presidents namely Ronald Reagan (Ballyporeen), John F Kennedy (New Ross) and Barack Obama (Moneygall) arrive back around 8.00pm-8.30pm. Funds raised from the Presidential Run will go to the ASD Unit of Scoil Naomh Cualan in Borrisoleigh, Teach Saoirse (Enable Ireland) in Nenagh and Track-Attack.
This will be followed by live music in The Square by The Shakes from 9.30pm til late.
Sunday sees the Bush and Briar Ramblers taking to the hills at 9am. Registration for the walk is at 8.40am. Entertainment in The Square begins at 2pm with the Wheelbarrow Parade when all the entries will be taken on a short parade. Get yer boots on at 2.30pm with Line Dancing until 4pm. This is followed by the hugely popular Social Dancing with Phil Maher's Band. The young duo Dufrane take over at 6.30pm until local legends Silver Dollar take over at 8pm til late.
There's plenty for all ages happening in and around the Community Centre. The Laughter Yoga for adults and Children's Yoga are expected to fill up fast. Avoid disappointment by texting or phoning 087-6476278 to secure a place. A willow wheelbarrow workshop will be ongoing from 2pm to 6pm. Children's entertainment includes Bouncy Castles, Disco Dome, Galdiators, Hook a Duck, Milk a Cow and lots more. There will also be a BBQ to satisfy your hunger during the day.
Entries to the Wheelbarrow Competition are now being sought. Full competition rules will be put up on Facebook and the website www.borrisoleighfestival.com. There is fantastic scope for individuals, community groups and businesses to come up with their own unique designs, decorations and modifications. Whether you want to make a wheelbarrow from old pallets, show off your prize petulas, decorate in your club colours or add solar panels and gadget charging stations to your wheelbarrow, the choice is up to you and the fame and glory is yours for the taking!
The wheelbarrows will be on display to the general public on Sunday 22nd July when the judging will also take place. The Festival committee would like to thank everyone who has helped out with the planning and organisation of this year's event and to all the businesses who have sponsored the booklet, without whom the event would not be possible.
---
Borrisoleigh Playground
The official opening of the Borrisoleigh Playground will take place on 20 July at 7pm , the ribbon will be cut by Michael Lowry and the playground blessed by Fr Hennessy. A sincere thank you to all who made this possible since the first fundraising event, The Borrisoleigh Cycle, The Ragg event Tie the Knot or Not and the personal sponsorship that has been received to help secure the Leader grant that allowed for this playground to open its gate.
A huge thanks to all those people, without you it would not have happened. All are most welcome on the evening. Wishing all the children a safe and happy experience in this Playground. Borrisoleigh Playground Committee.
---
Borris-Ileigh Camogie Club Notes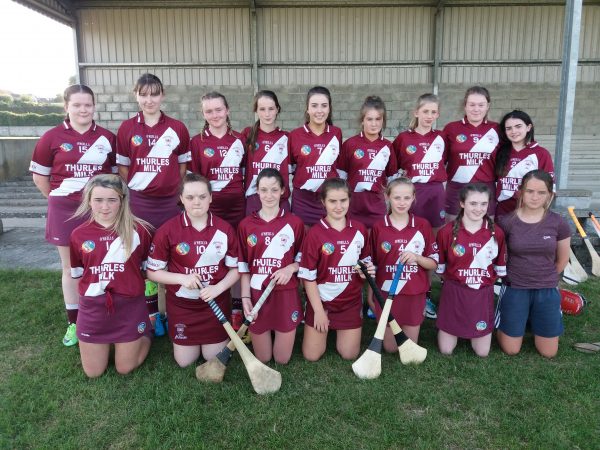 U16's had a fantastic win over Thurles on Monday last.
Final score: Borris-Ileigh 6-07, Thurles 4-06.
Scores from: Katie Fitzgerald 2-02, Chantal Feighery 1-00, Emma Galvin 0-01, Kelly Healy 2-00, & Dani Ryan 1-04.
This team have now qualified for a county quarter final at home, on Friday next July 13th at 7.15 p.m.
Good luck girls.
U13's unfortunately lost out to Annacarty last week, and are now due to play Fethard (away) on Wednesday July 11th and Moycarkey (away) on Tuesday July 17th.
All games due to be played at 7.30pm. Good luck girls.
U12's are due to take part in Caman to Munster this Saturday July 14th in the Gaelic Grounds, Limerick. Enjoy the day.
U10's – Upcoming U10 blitz's: July 28th, August 25th & September 29th.
U8's – Upcoming U8 blitz's: July 14th, August 11th & September 8th.
---
Borris-Ileigh GAA – Club Notes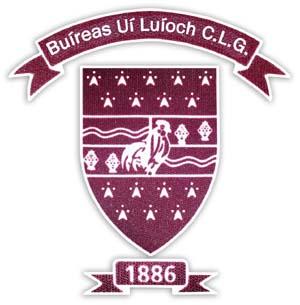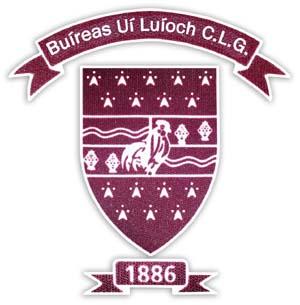 "Tipperary Water" County Senior Hurling League:
Best of luck to our Senior Hurlers who will continue on their quest to retain the County Senior Hurling League Division 1 title as they take on Kiladangan at the Semi Final stage of the competition. The game will take place this Tuesday the 10th of July in the Park at 8pm. Best of luck to both players and management, all support greatly appreciated.
North Junior 'A' Hurling Championship:
Commiserations to our Junior 'A's who were narrowly beaten in Round 4 of the North Junior 'A' Hurling Championship in a nail biting encounter against Burgess in MacDonagh Park in Nenagh. Momentum swung both ways throughout in what was a tense and nervy affair. Another bitterly disappointing defeat for the lads in the circumstances but hopefully they can push on and get a couple of good results in their remaining fixtures against Kilruane McDonaghs and Knockshegowna the first of which will be against Kilruane this Friday evening the 13th of July at 8pm in Toomevara. Best of luck to both players and management, all support greatly appreciated.
North Minor 'A' Hurling Championship:
Our Minor hurlers will finally resume their championship campaign this week in Round three of the North Minor 'A' Hurling Championship after receiving a walk over from Ballina last week in Round 2. They will take on old rivals Toomevara this Thursday evening the 12th of July in MacDonagh Park in Nenagh at 8pm. Best of luck to both players and management, all support greatly appreciated.
Juvenile Fixtures/Results:
Borris-Ileigh GAA juvenile fixtures for week commencing Monday 9th July.
Fixtures:
Monday 9th July.
North Tipp U16B Hurling Championship:
Borris-Ileigh V Borrisokane in Borrisoleigh @ 7pm.
Wednesday 11th July.
North Tipp U14A Hurling Championship:
Borris-Ileigh V Ballinahinch-Templederry in Borrisoleigh @ 7pm.
Friday 13th July.
North Tipp U12D Hurling Championship:
Borris-Ileigh V Newport in Borrisoleigh @ 7.30pm.
Results:
North Tipp U12D Hurling Championship:
Borris-Ileigh 7-07 Kiladangan 0-02.
North Tipp U16B Hurling Championship:
Borris-Ileigh 4-09 Burgess 3-09.
---
2UpSkill courses
2 Day Manual & Computerised Thesaurus Payroll course
Dates: 2nd & 3rd August
Venue: Nenagh Pastoral Centre
Course will
cover new changes taking place with ROS and PAYE.
QQI Level 6 Training Needs, Analysis & Design Course
Dates: 27th, 28th July, 4th & 11th August 2018
Venue: Thurles Chamber Enterprise Centre, LIT Campus, Thurles
Time: 9.30am – 5.00pm
Further info on these and other courses on www.2Upskill.com
---
Pic of the Past ………..down memory lane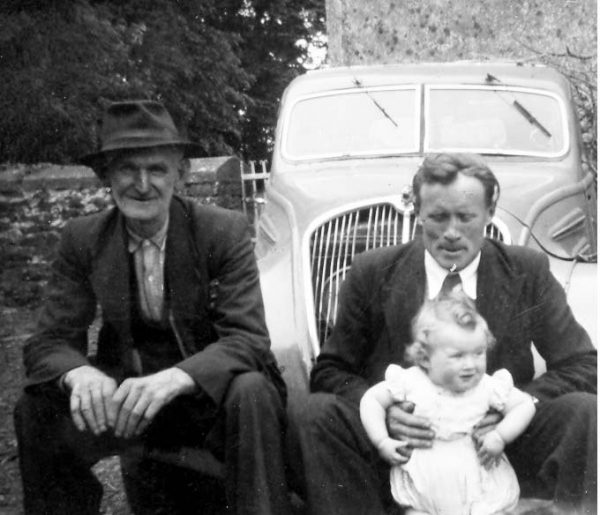 Michael Lee, Cooleen and Mick Joe O'Dwyer with his son Seamus
---
Committee: Enda Ryan, Noreen Fahy, Marie McGrath, Derry O'Donnell and Fiona Max
Many thanks to all those who contributed photographs and news items
Remember, we need you to continue to send us material so that we can keep our website current and interesting.
While we make every effort possible to ensure that the information contained in this Website is accurate and complete, we cannot accept any legal liability as a result of the inaccuracy or incompleteness of the information presented to users of this site. We also reserve the right to edit material for suitability to a website format.

Also, if you like what you see and want to leave a comment, remember to use the Guestbook