Julia's Angels on McDonagh Square!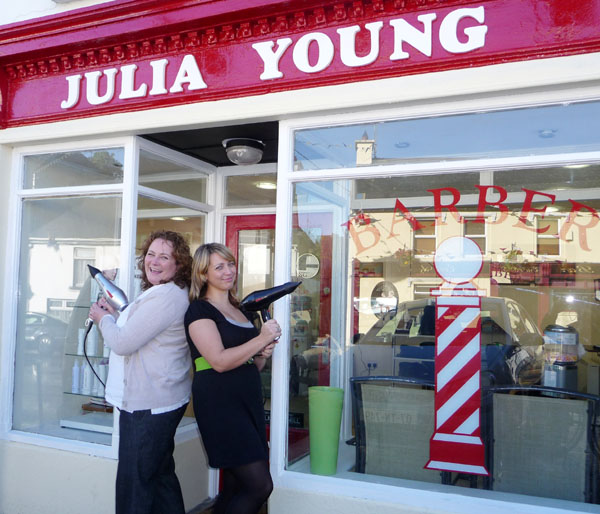 Julia Young with Katie Clavin (staff member) outside her new premises on McDonagh Square
Julia Young (hairdresser) opened her new premises on Main Street last Tuesday morning 3 November. She welcomes customers 'old and new' to her new place of work and wishes to inform all prospective patrons that her business will be open during the following times: Mon. 9.30a.m. – 5.30p.m. Tues. 9.30a.m. – 6.p.m. Wed. 9.30a.m. – 5.30p.m. and Sat.. 9.30a.m. – 6.p.m. She is joined by staff members Katie Clavin, Caitríona Murphy and Lorraine Dunne and is offering a free treatment with every colour until the end of November. (So come on boys and get ye're choice of colour sorted so as not to let the ladies have the upper-cut with this deal!!!)
Short back 'n' sides please!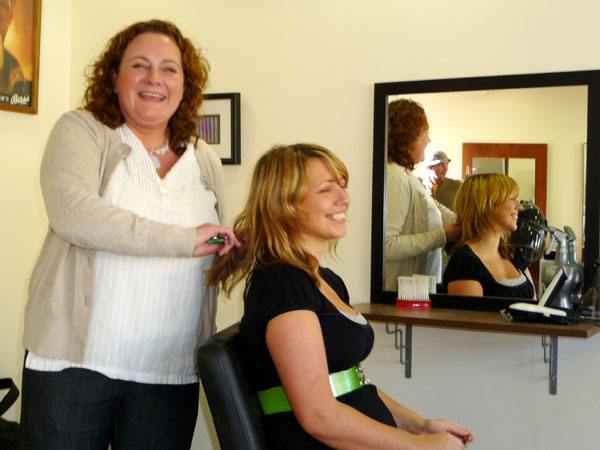 Julia smiles as she gives Katie an unecessary touch-up! She does a 50 percent staff discount which is still cheap at twice the the price!!!

---
Fantane N.S Halloween Party

Trick or treat!!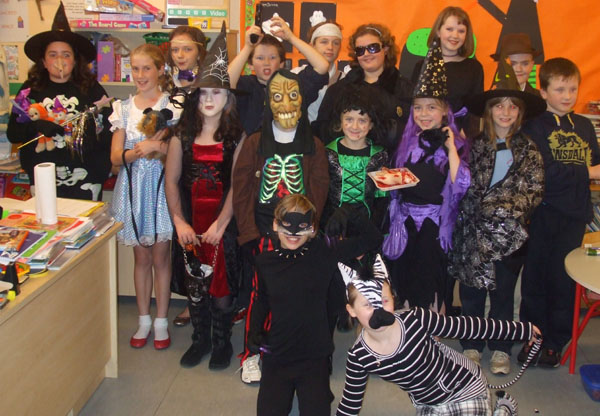 Pupils of Fantane N.S. showing their scary side!!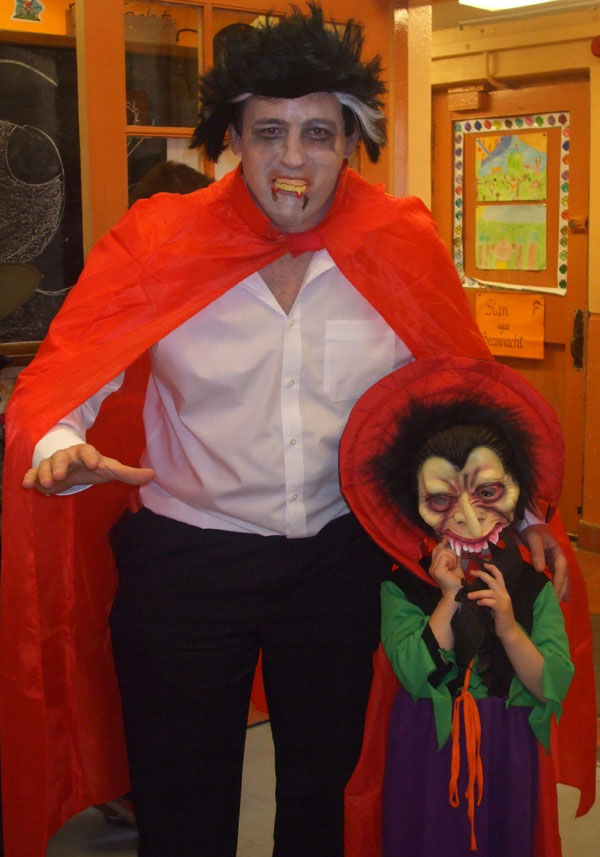 hmmm who's wearing the mask!!
---
Inaugural Irish Examiner Inter-Society Golf Champions
The Kickham Allstars Golf Society were crowned the inaugural Irish Examiner Inter-Society Golf Champions on Saturday last in Foto Island Resort, Cork.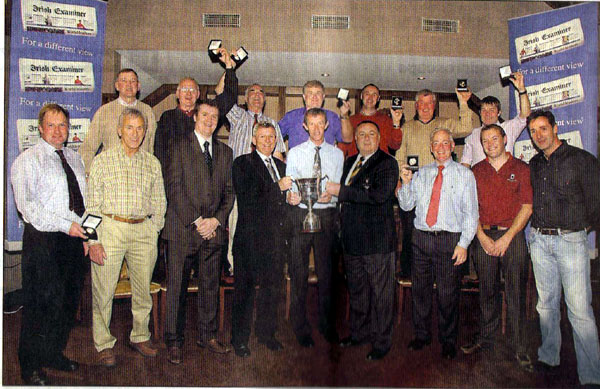 Back left to right
– Joe Irwin, Phil Maher, Pat Kavanagh, Mattie Cronin, Martin Fahy, Billy Maher and Tommy Quigley
Front: left to right – Jim Stokes, Michael Craddock, Seamus Leahy, Marketing Director Fota Wildlife Park, Tom Ahern, Irish Examiner (sponsors), Joe Kenny (Captain), Tim Desmond, Captain Fota Island, Frank Spillane, Eamon O'Donnell, Golf Operations and Shop Manager, Fota Resort and John McGrath.

The winners qualified for a holiday to Portugal in 2010 and 6 months membership of Fota Island Golf Club.

---
St Theresa's National School & Borrisoleigh Youth Club
Halloween Howls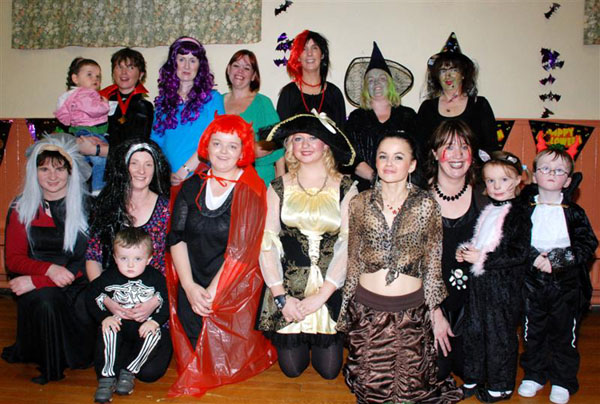 St. Theresa's Parent's Association and Youth Club Leaders who co-hosted this year's Halloween party in the Marian Hall

On Friday last 30th November, the Parent's Association of St. Theresa's National School and Borrisoleigh Youth Club held their Annual Halloween Disco in the Marian Hall for the primary school children of the parish.In excess of 120 children attended on the night and it was obvious a lot of effort had been put into their costumes and make up!! The outfits just get better year on year. Well done kids!!
The organising committee would especially like to thank the two great D.J.'s –Kieran Keane and David Butler. They provided excellent music on the night, while the ghouls, ghosts, goblins etc came to life!!! We also wish to thank our sponsors, Donal Hurley, Seán and Marie Shanahan and Tipperary Mineral Water. Finally thanks to everyone who made the night so enjoyable for all the children.
No doubt we will have it all again next year!!!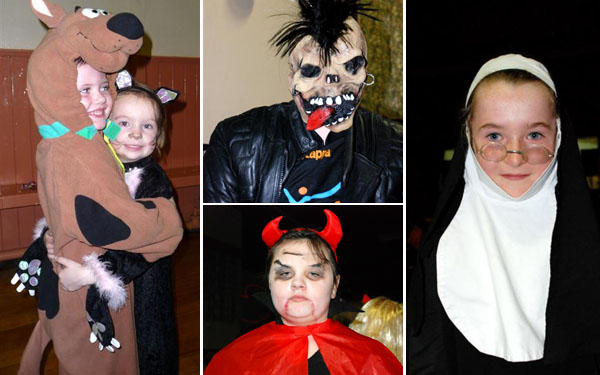 Angels and Demons! Can you tell which is which?!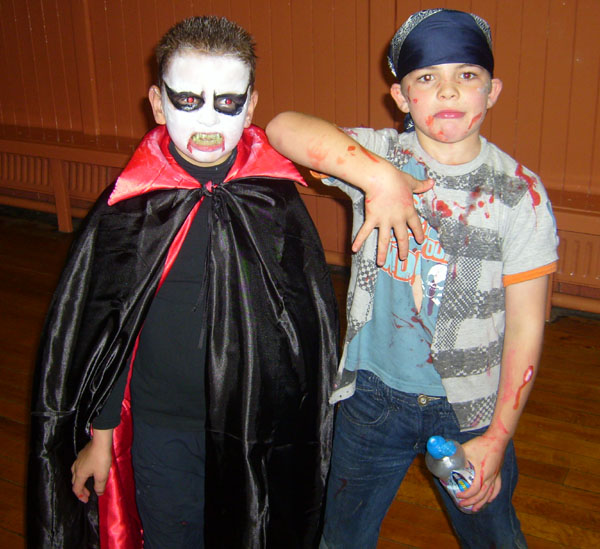 Scary or what. . . Alvis and Fintan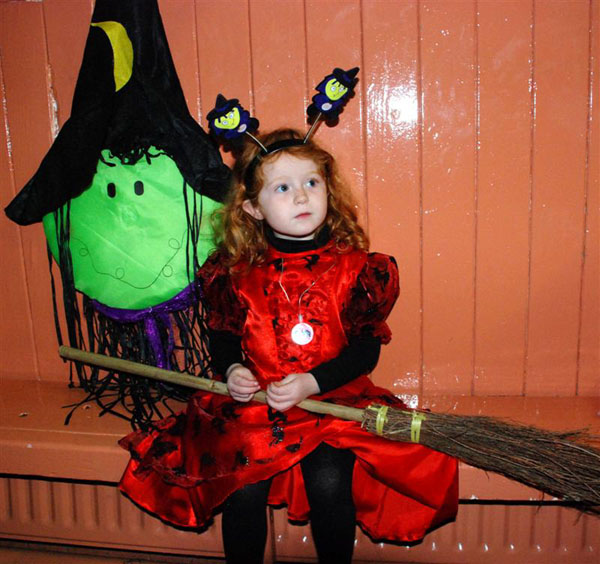 Please help me, my broom stick won't work!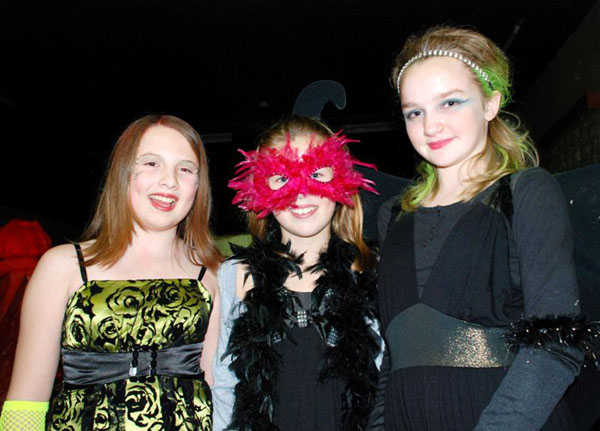 The girls adding a bit of glam n style to an otherwise scary event!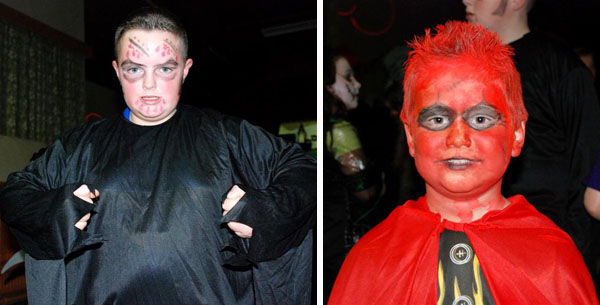 Lookon' good guys! Lookin' good!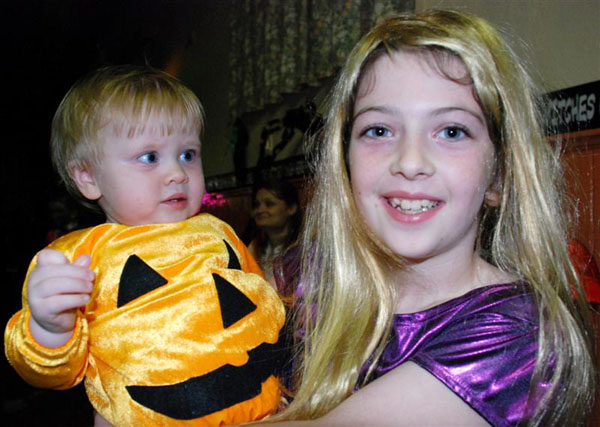 Her hair was black and curly this morning! What happened to it?!!!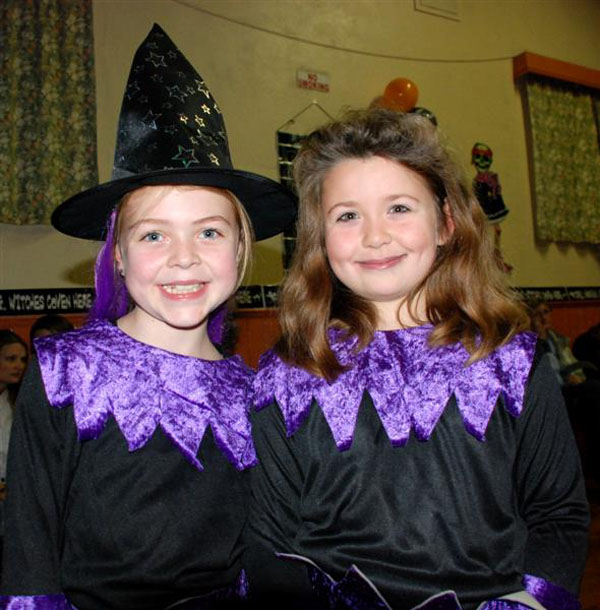 More beautiful than scary really. . .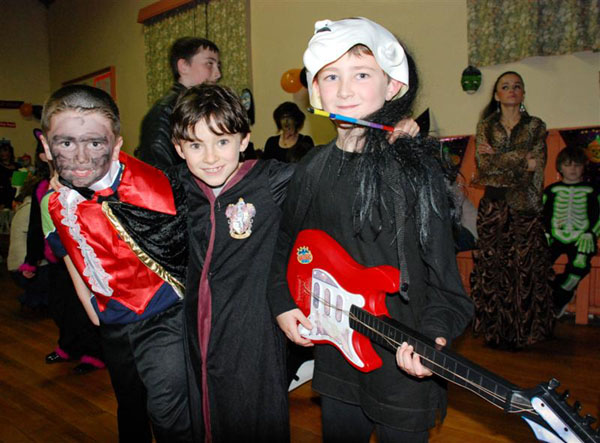 We're not quite U2 but we're equally as scary!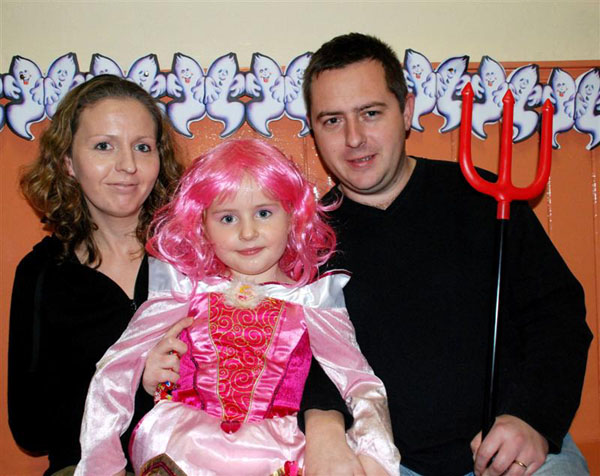 Mum and Dad with their little princess!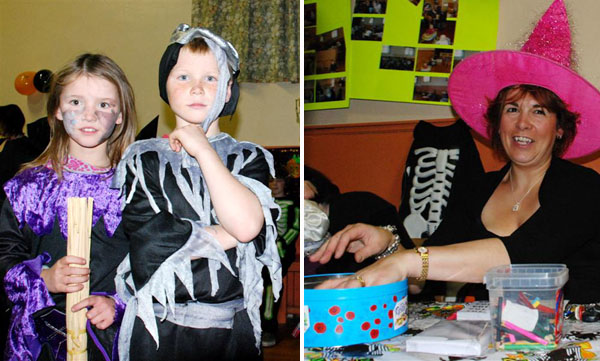 Rachel and Papa lookin' the part at the Halloween party and Frances caught with her hand in the sweetie jar!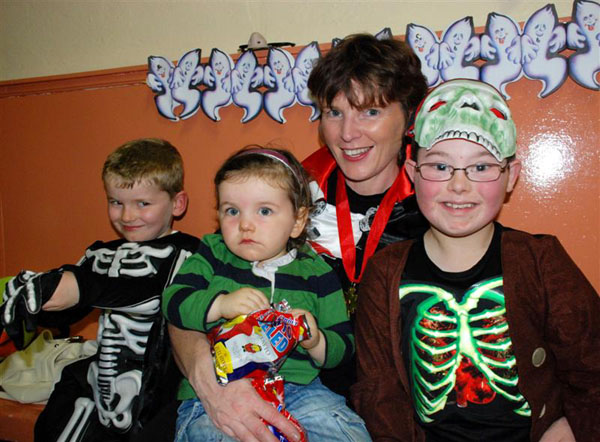 Noreen with her precious little scary people!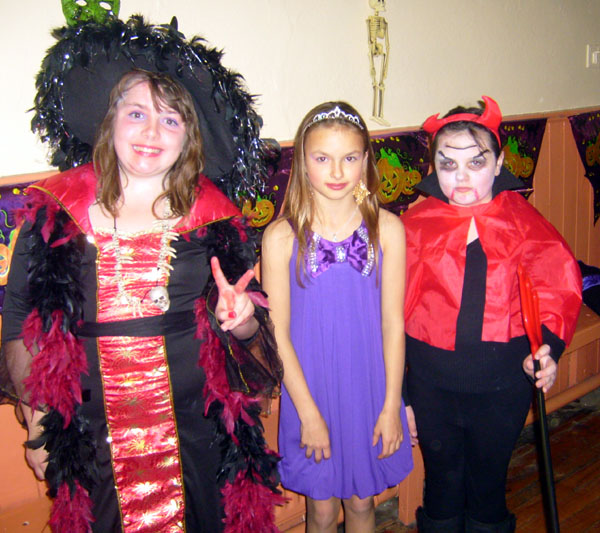 Havin' fun on the night and happy to pose for the camera are Hazel, Christina and Alison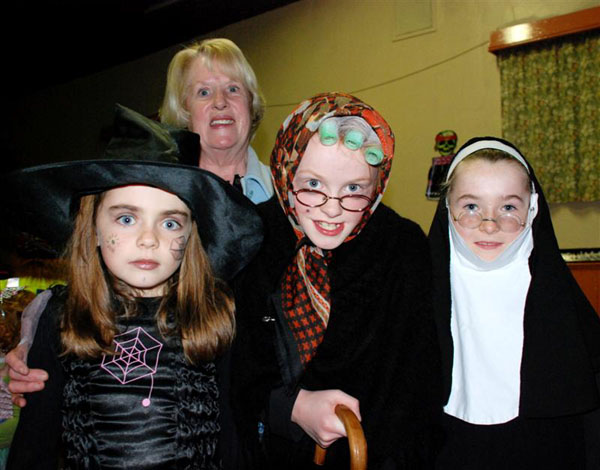 Nora Delaney with her three grandchildren at the Halloween Party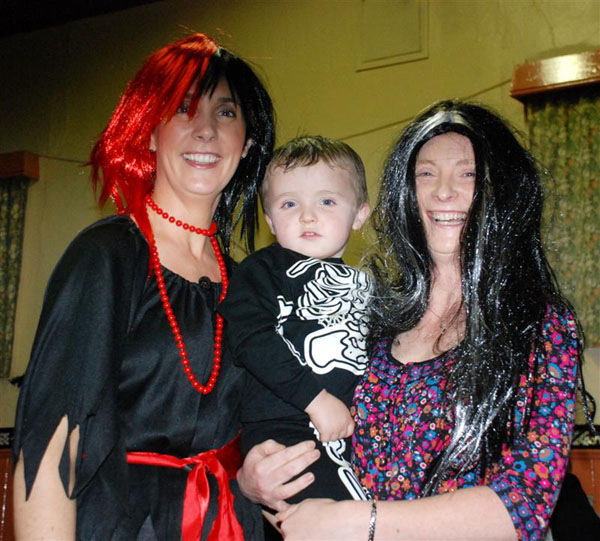 Bad hair day girls eh?! Not to worry, Julia will sort ye out!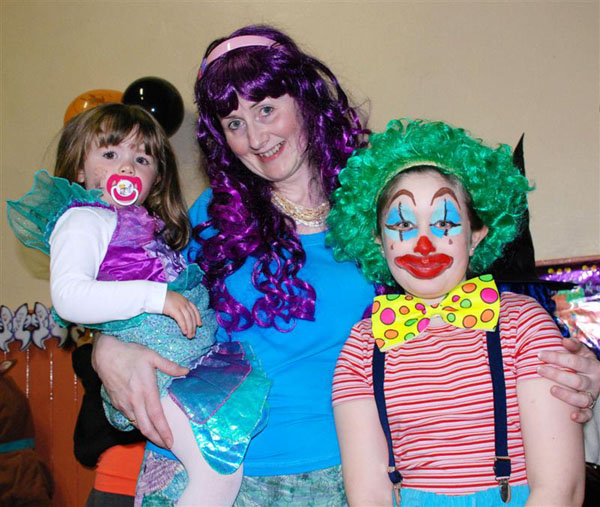 Eileen with her girls at this year's Halloween bash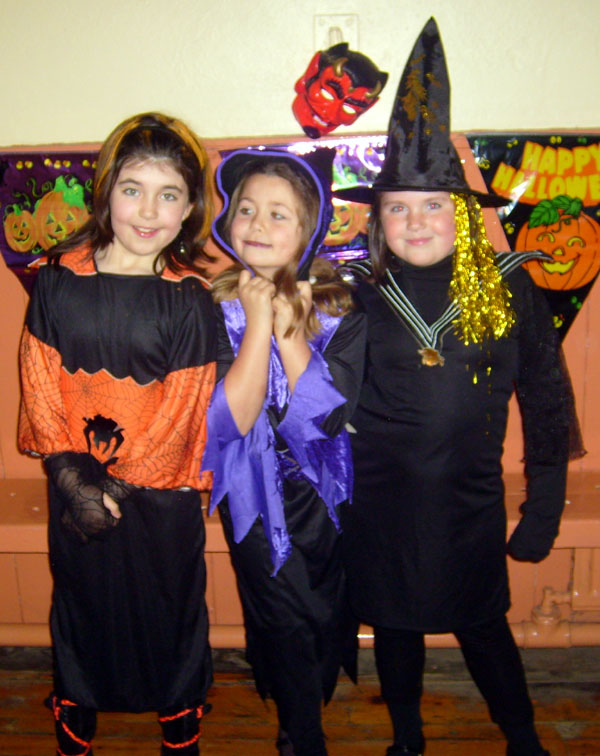 Witches Maeve, Shaneen and Bríd were let out for the party!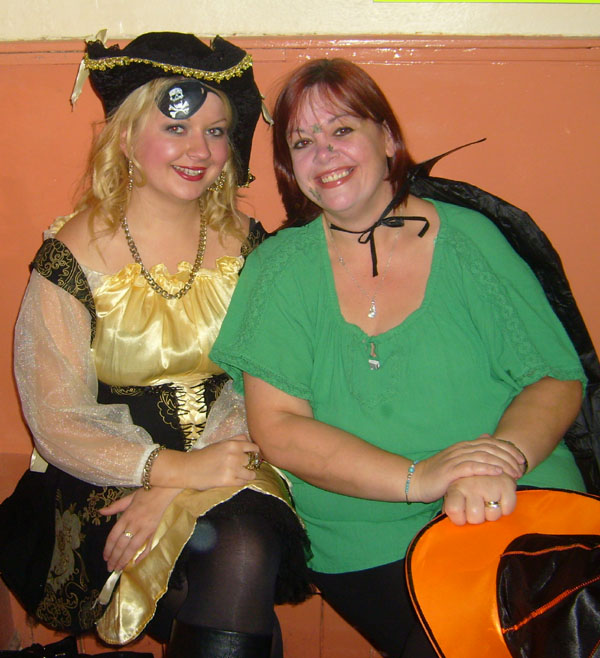 Pauline O'Brien and Denise Hogg – even the adults joined in the fun!

For more scary halloween photos click on the following:
Photo Gallery 1
Photo Gallery 2
Photo Gallery 3

---
Transition Year Coaching Session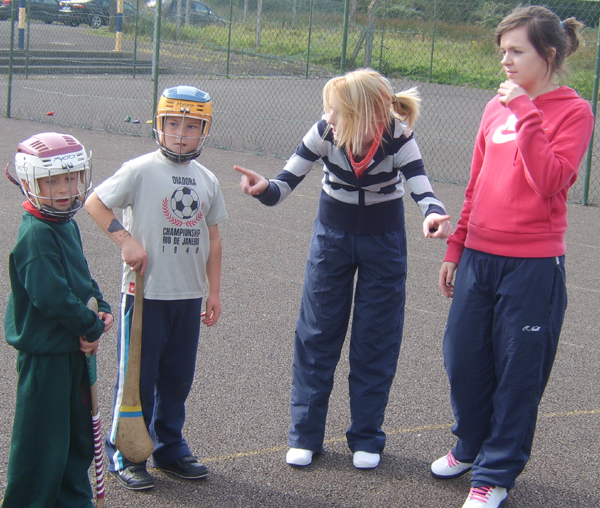 Adam and Darragh discussing tactics with their coaches

St. Patrick's N.S. recently went to St. Joseph's Secondary School for hurling tuition from the TY Students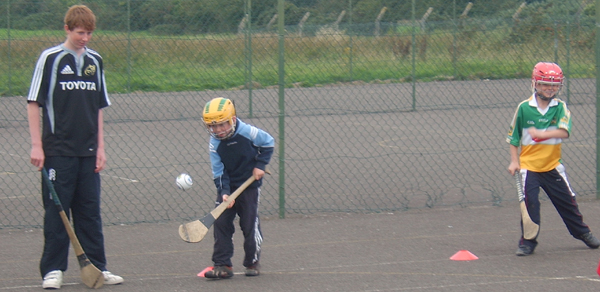 The boys are developing the finer points of the game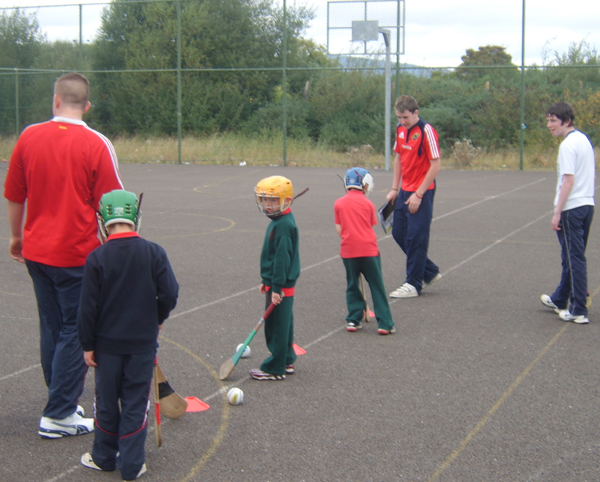 The boys working on their ground hurling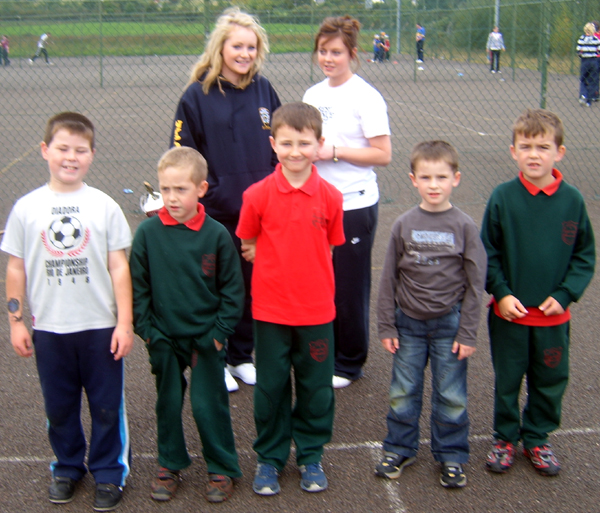 They are taking a well deserved break to pose for the media!!

---
Christy running away with himself!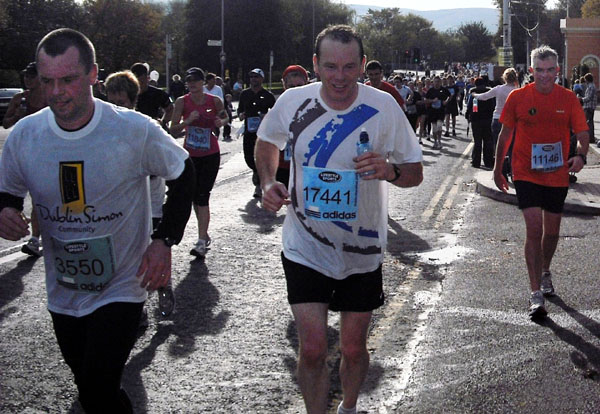 Christy Slattery takes advantage of a water stop to edge ahead of his friend Michael Lynch in the Dublin City Marathon over the Bank Holiday Weekend recently
Christy Slattery of Latteragh, successfully completed his first Dublin City Marathon in the company of his cousin Michael Lynch of South Africa, (Michael's mother is Nora Lynch (nee Ryan) from Mount Kinane). Christy found Michael's 30+ marathon experiences invaluable in getting him to the finishing line well before his four and a half hour target. Their finishing time was 4:14:16. Out of almost 13 000 runners Christy finished in 5325th place and Michael finished slightly behind in 5329th (whether by accident or design we will never know). Christy was running for the Street Children of Bucharest, a fully Irish-funded Romanian orphanage which he regularly visits to do voluntary work. Thanks to all who supported him in this endeavour.
Christy with Michael before the marathon and then, with medals proudly displayed, after the marathon. Well done boys!

---
Borrisoleigh Comhaltas

Annual General Meeting

Our AGM will be held shortly in the Park Pavilion, the actual date will be announced later. We would love to see some new members join to help promote Irish culture, music, song and dance.
Weekly sessions

Our weekly sessions continue to take place every Thursday night in Stapleton's. We love to see new singers and musicians from all our neighbouring parishes and everybody is made very welcome, so come along and enjoy these sessions and help pass away the long winter nights.
Ceol an Gheimhridh

Ceol an Gheimhridh will be held this year in Tipperary Town on Sunday 6th December 2009. Anbody interested in participating should practice their music, singing and dancing in the coming weeks.
---
Please support!!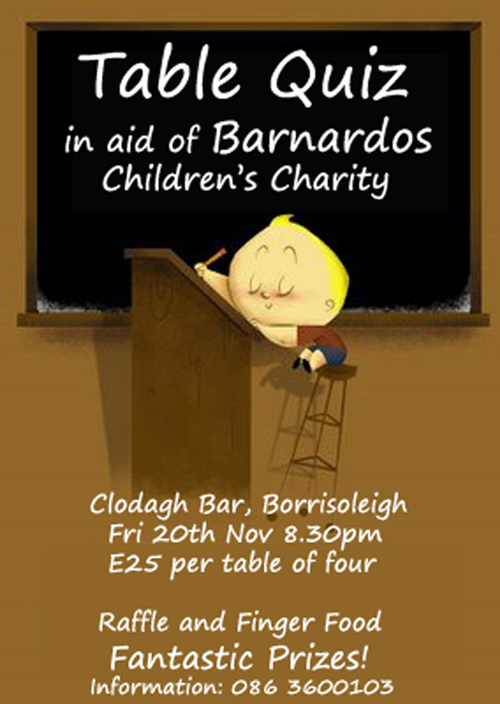 Bag Pack for Barnardos!!!
Bag packers needed in Dunnes Stores, Davis Rd Clonmel on Fri-Sun 6th, 7th and 8th of November. All proceeds will go to Barnardos Childrens Charity. Lifts to and from Clonmel may be arranged. Contact Elaine Hurley on 086 3600103/
hurley.e@gmail.com
if you have any time available. Please pass on this information to anyone else who may be interested in taking part.
---
Graduation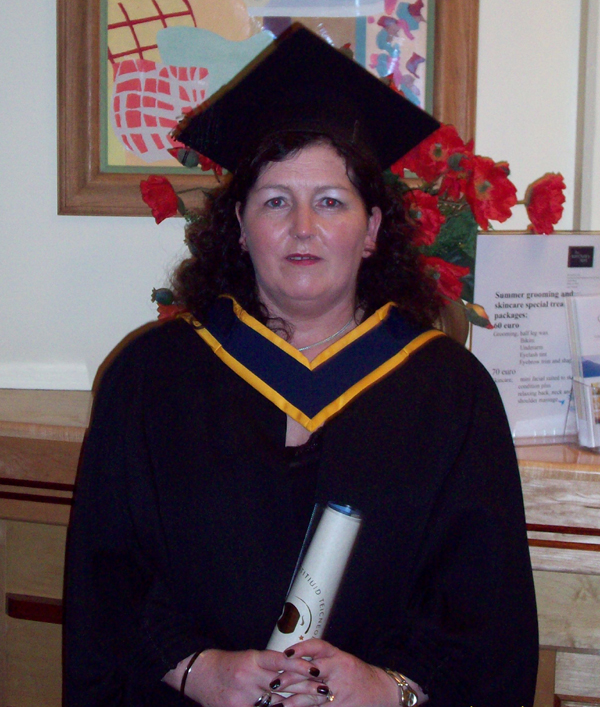 Teresa Maher recently graduated in BSc (Honours) in Nursing at the Institute of Technology, Tralee

---
Marian Hall Lotto
03/11/09
Numbers: 7, 14, 16, 20
No Winner
No Match 3
2 Name Draw @ €75 each
Noeleen Shanahan, Templederry
Tom Murphy, Clonmore
Next Weeks Lotto Jackpot
€6,750

---
Pic of the Past… down memory lane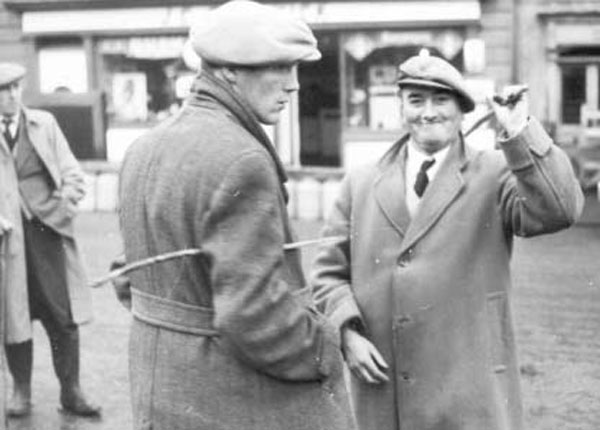 Fair Day – November 27th
Tom Ryan and Mattie Costello, Pallas Lower

---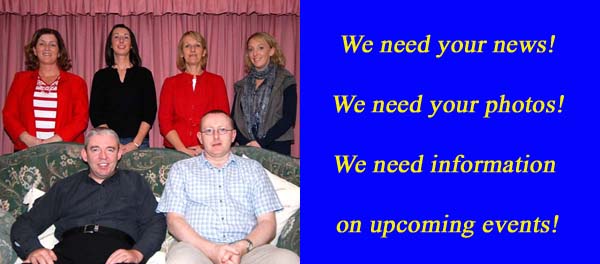 Website Committee: Noreen Fahy, Margaret Cowan, Marie McGrath, Aileen Óg Groome, Michael Barry and Enda Ryan

Many thanks to all those who contributed photographs and news items for this weeks current news. Well done!

Send your email to:
info@borrisoleigh.ie
Also, if you like what you see and want to leave a comment, remember to use the Guestbook!