4 December 2019
04 Dec 2019
Borris-Ileigh GAA Club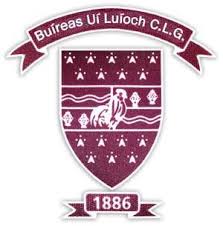 The club is considering selling a special double DVD set of the County Final and Munster Final victories in time for Christmas.
It is our own recording of both games with the excellent commentary of Paul Boyle. It will also have a huge amount of unseeen footage such as extended interviews and post and pre match reactions. It truly captures all the brilliance of the two games and would be a great memento to have of both occasions.
Price of the box set would be €15 and they will be playable all over the world so it can be used for anyone outside the country as well. The availability of the DVD's will depend on the level of interest.
If you would be interested in the DVD set please text your name to Gerry Treacy (086) 395 8405 by this Friday at 6pm. We will announce on Friday evening whether the DVD's will be available or not
Here is a little flavour of some of the great footage taken from both days, Borris Abú!
---
Split The Pot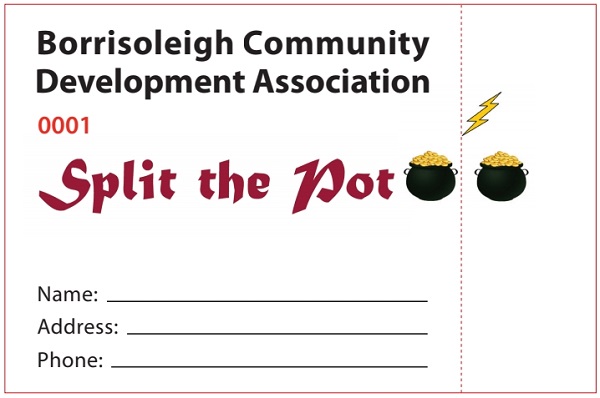 Borrisoleigh Community Development Association launched Split The Pot last Sunday 1st December at the turning on of the Christmas lights in the Square. The first draw will take place on Tuesday 10th December when some lucky winner will get to share the pot. Envelopes are available in a number of business premises in Borrisoleigh. To enter simply put €2 in an envelope provided, ensure you write your name address and phone number on the envelope. Each week the total pot will be split with whose ever envelope is pulled from the pot. Winning couldn't be easier!
Wouldn't that be a nice little bonus in the run up to Christmas!
---
AXA Community Bike Ride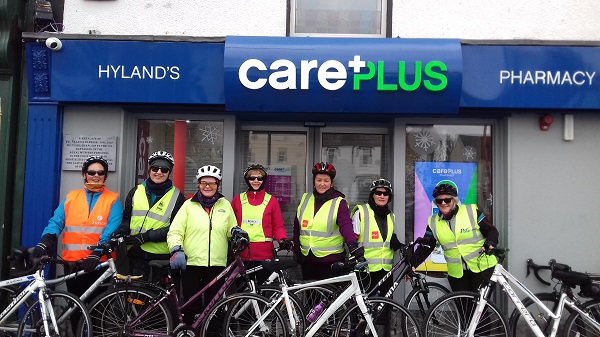 We had another lovely cycle Sunday morning and are moving closer to our Christmas break. Next weekend Challenging cycle on Saturday at 10 o clock and Easy going cycle on Sunday at 10 o clock. We are having a cycle for St Josephs College Parents Association on December 29th so this is a chance to get your training in.
---
St. Joseph's College Fundraiser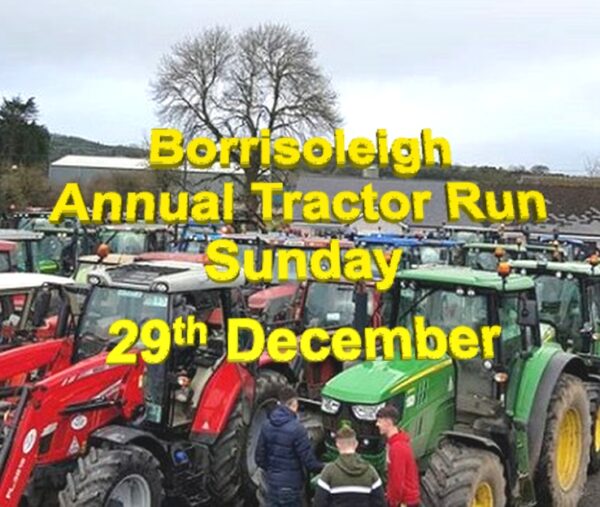 This year's Borrisoleigh Annual Tractor Run in aid of St Joseph's College takes place on Sunday 29th December. Registration starts at 12pm. Grab a coffee and chat with your friends. Depart at 1 pm for a 1 hour run. Return to the school afterwards and enjoy a hot meal with scrumptious food kindly sponsored by Joey O'Dwyer's Butchers Borrisoleigh. Soup sandwiches, buns etc. also donated by the Parents Council. There will be a raffle and the winners will be announced at the school after the Tractor Run.
This year there will be a new Tractor Run for kids. Children can bring their own tractors, bicycles, anything with wheels!
St. Joseph's College Cycle
In conjunction with the Tractor Run on December 29th we are having two cycles which will leave the Town Park at 10am. The longer cycle will go to Thurles, Two Mile Borris, Johnstown, Templetouhy, Templemore and home to refreshments in St. Joseph's College. The second cycle will go to The Ragg, Templemore and home to Borrisoleigh for refreshments. Refreshments supplied by the Parents Council and they will have a donation bucket in the park before cycle. I will put up a reminder nearer to the Cycle so please support this and also enjoy a lovely social cycle at the same time.
---
Borrisoleigh Active Social Club
Borrisoleigh Active Social Club held their Christmas party last Sun. It was a great day of music, food and entertainment. The day started with Mass in the Community Centre which was enhanced by the church choir. This was followed by Christmas dinner dished up by Brian Farrell and then an evening of entertainment by Phil & John Maher and many friends. We were privileged to have had The County and Munster Senior Hurling champions and of course the man in the red suit "Santa" to take time to join us in the evening. We had a raffle with prizes sponsored by local businesses for which we are most thankful. We'll have a full list of "thank you's " next week.
Our Christmas shopping trip to Cork on Dec 10th. Bus will leave the Square Borrisoleigh at 10am. After the day of shopping we'll be having a meal in the Kilcoran Lodge Hotel.
Reminder that Pilates class takes place every Tues at 6.45pm in the Community Centre Borrisoleigh.
---
St. Stephen's Day Run/Walk/Cycle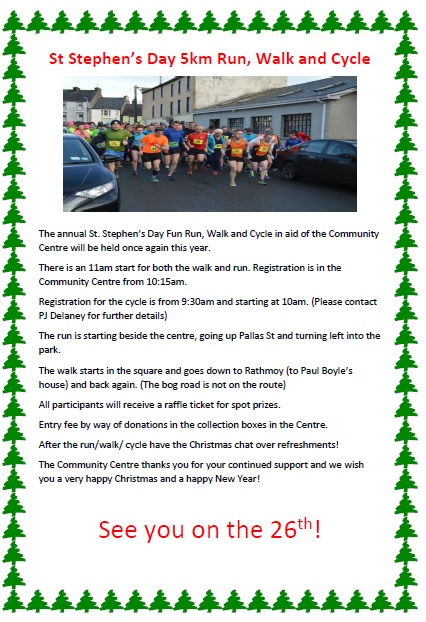 ---
Book Launch
Two local authors are coming together to launch their respective works on Sunday next [Dec 8 at 4.00 pm] in the town's Community Centre. Local historian John Connors and poet Derry Bourke have produced two works that will be much sought after in Borrisoleigh and beyond.
The inspiration for John Connors' book; "Beneath Headstones, – Beyond Headlines", came while he was involved in documenting the headstones in famous Glenkeen graveyard. Noting on many of the departed that lie within the confines of that ancient burial site, he began his research, to find that many of those were prominent throughout times of war, famine, rebellion, land agitations, elections, sporting accomplishments, etc.
The book contains almost fifty short stories from Borrisoleigh's past, along with some interesting or amusing snippets taken from the newspaper archives.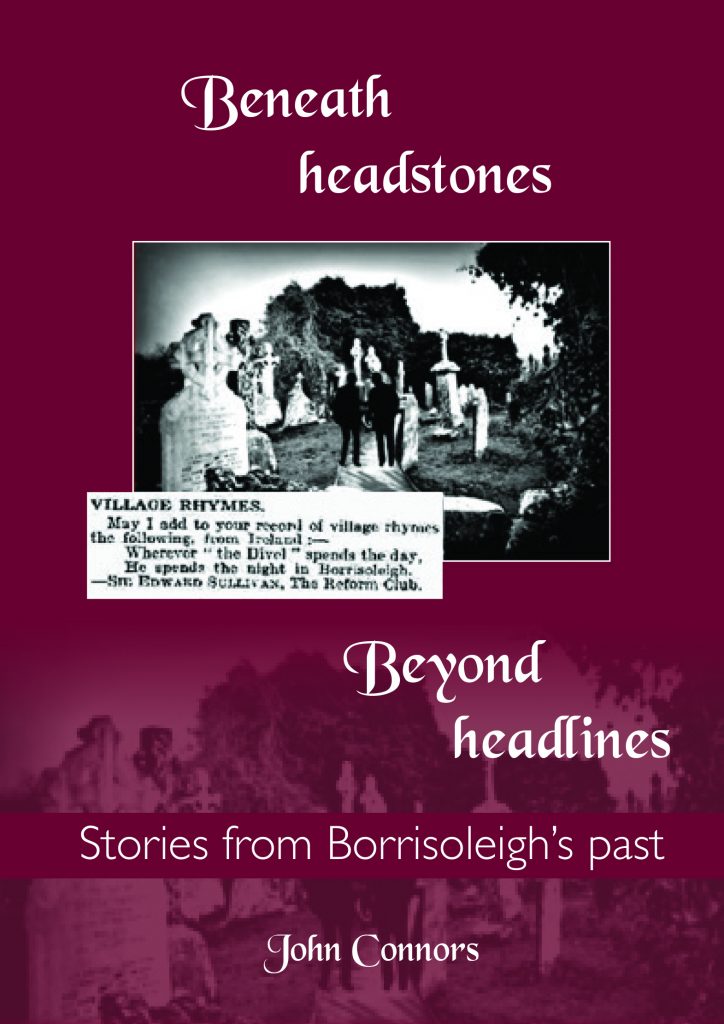 Derry Bourke follows in the footsteps of his Granduncle, Martin Kenny, who penned the well-known ballad, "Templederry my Home". He has put together a concise booklet of some poems and verses that he has written over the years. Derry, well recognised as an old-style guitar playing balladeer [a gift he has handed on to his son Paudie, who features regularly on local and national radio], has been composing verses since his youth. This booklet of poems contains a cross section of his written work, dealing with a wide range of subjects and collected over many years.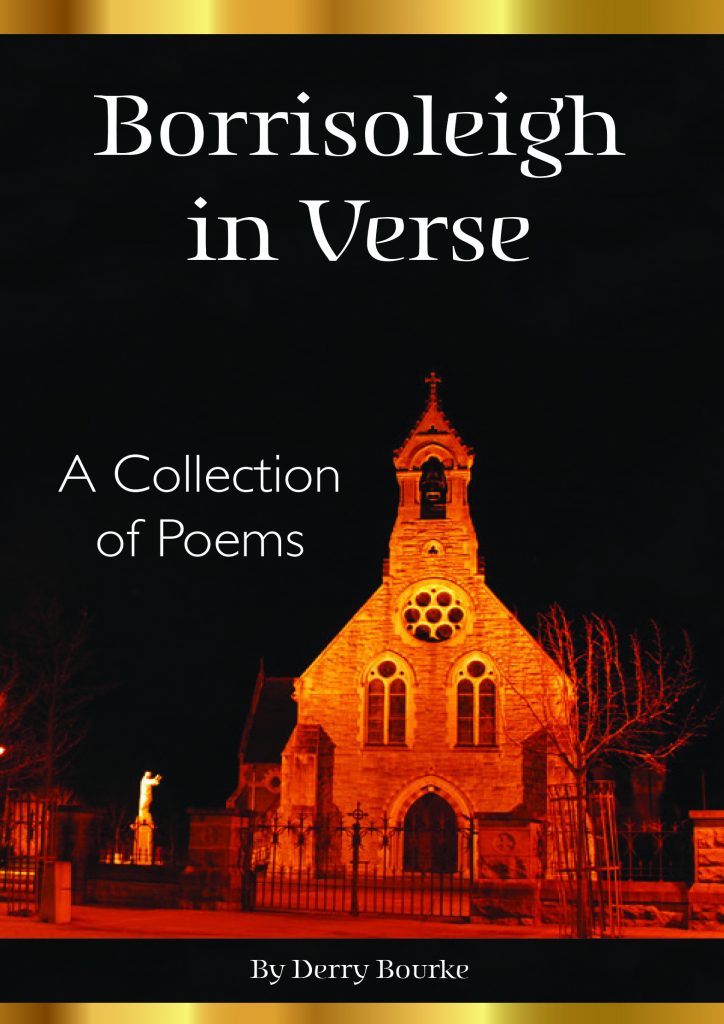 John Flannery of Ormond Historical Society will be MC for the evening, music and song will be provided by Paudie Bourke and Teresa Larkin. The official launch will be performed by Fr Gerard Hennessy PP.
---
Borrisoleigh Scór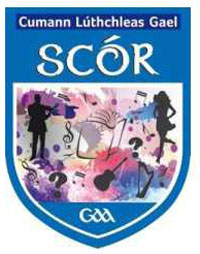 Scór na nÓg County Final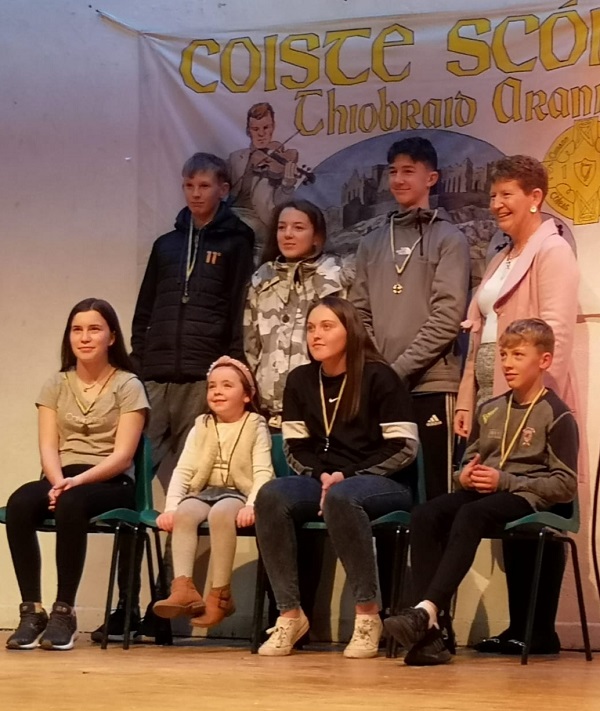 Congratulations and well done to our novelty act group who won the County Final of Scór na nÓg in Holycross on Sunday last. The group of Harry Groome, Niamh Ryan, Daniel Groome, Kayln Treacy, Nicole Colgan, Conor Kinnane, Emily Treacy and Will Cooney performed Michéal's All Ireland Final Day. They will now go on to represent Borrisoleigh in the Munster final which will be held on Sunday 5th January 2020 in Ovens, Co. Cork.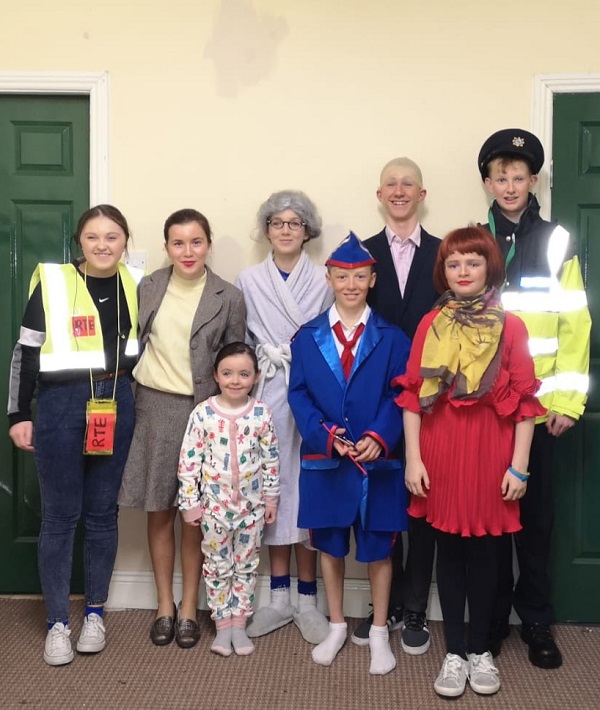 Trad Session for Kids
A trad session for kids will take place in Stapleton's Bar in Sunday evening 8th December from 6pm to 8pm. Come along to take part is some traditional music and singing. All are welcome!
---
Parish News

Anniversary Masses next weekend:

We pray for all whose anniversaries occur and for whom the following Masses will be offered.

Saturday 7th December at 7pm Mass:

Terry Groome, Main Street.

Sunday 8th December 11am Mass :

Month's Mind for Austin Kearney, Lower Street..

We also remember in our prayers Fr. Matt Ryan, C.S.S.R. Brazil and Cooleen, Templederry. who was recently interred in Brazil . And also for the soul of Betty O'Dwyer, Glenbane, Holycross and late of Curraghgloss who was recently interred r

Christmas Clergy Collection:

Will be taken up next weekend.

Seinn: Thursday, 5th December @ 7.30pm in the Cathedral, Thurles.

Come and enjoy the joyful liturgical singing of our young people from secondary schools of our diocese Admission free and donations to Cashel & Emly Youth Ministry are welcome.

Thought for the week:

Do the best you can until you know better. Then when you know better do better.-Maya Angelou
Invitation: You are cordially invited to Tipperary Age Friendly Expo, 2019 on Thursday 5th December 2019 at 11am to 3 pm in Sarsfield GAA Centre, Thurles Townparks, Thurles. Refreshments on arrival.
11 am to 12.45 pm Information stands, Advice on Entitlements, Tipperary Libraries and Historical Studies.
12.45pm to 1.40pm Light Lunch
1.40 pm Brief Overview of Tipperary Age Friendly and Membership of Tipperary Older Peoples Council.
2pm Social Dancing and Networking
3.00 pm Tipperary PPN Plenary event.
RSVP to agefriendly@tipperarycoco.ie or call Paul Devane 0761066207 Niamh Conway 0761066206, Annette Hesketh 0761066216 or Fiona Crotty 076106223(all local numbers) leave your name on the message on or before Monday 2nd of December 2019.
---
In Tune For Life Orchestra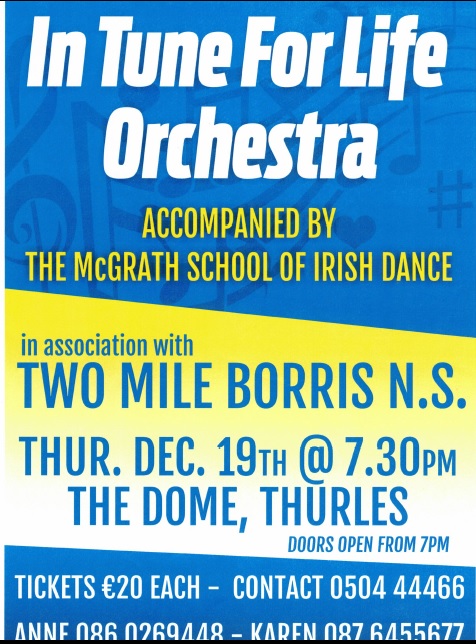 ---
Santa Visits Rearcross
Santa will visit Kennedys Bar in Rearcross on Sunday Dec 8th between 5:30pm and 7pm. (Come early and don't be disappointed!) Music with DJ WILM from 5:30pm. See u there!
---
Pic of the Past……..
---
Committee: Enda Ryan, Noreen Fahy, Marie McGrath, Derry O'Donnell and Fiona Max
Many thanks to all those who contributed photographs and news items
Remember, we need you to continue to send us material so that we can keep our website current and interesting.
While we make every effort possible to ensure that the information contained in this Website is accurate and complete, we cannot accept any legal liability as a result of the inaccuracy or incompleteness of the information presented to users of this site. We also reserve the right to edit material for suitability to a website format.
Also, if you like what you see and want to leave a comment, remember to use the Guestbook