St. Cualans Social Club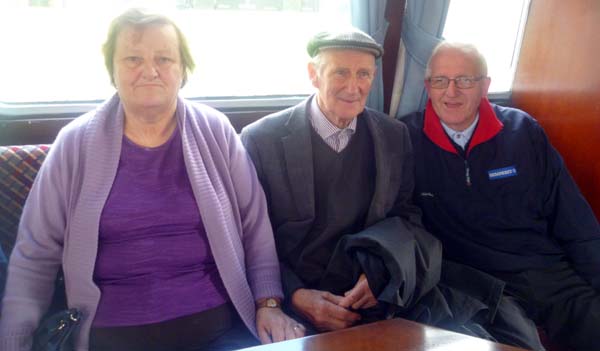 St. Cualans social club had their summer outing last Saturday.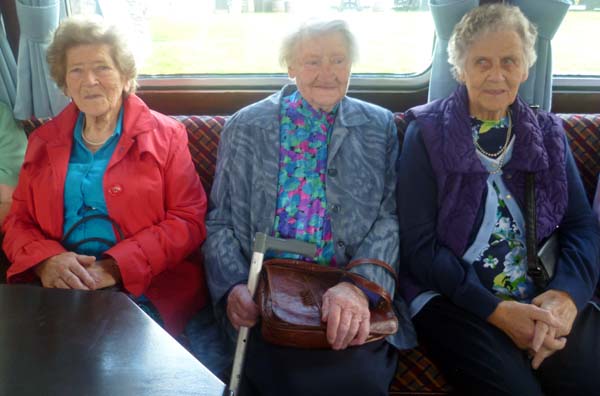 They
left Borrisoleigh at 11am and headed to Ballina for a picnic. After this they headed for a cruise on the river Shannon. When they returned to shore there was time for a little shopping and some people availed of the sales in Ballina.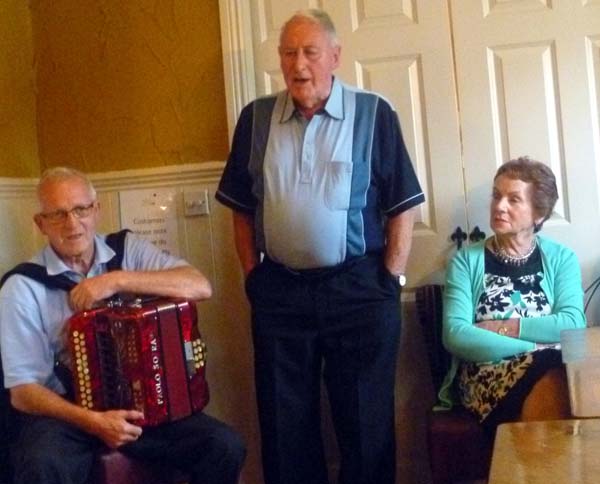 They headed into the Thatch in Ballycommon for a lovely meal which was followed by singing and dancing to the music provided by Phil Maher.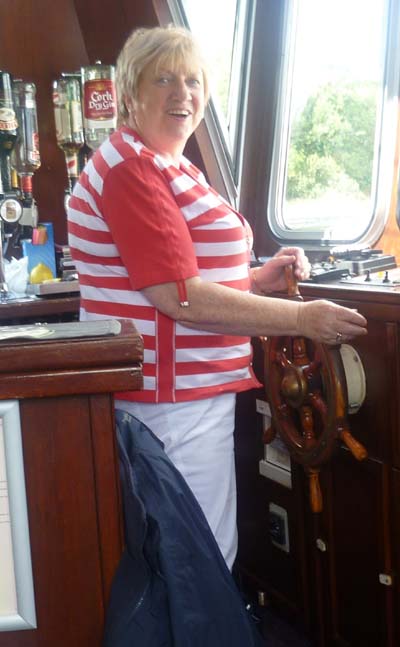 Thanks to everybody who joined us and a big thanks to the committee who provided the refreshments for the picnic.

---
Borris-Ileigh Camogie Notes

INTERMEDIATES
Our Intermediates beat Kilruane in Round One of the Championship last Saturday evening in Borrisoleigh. Playing in extremely bad, wet conditions, the score line finished at 1-09 to Kilruanes 0-07.
Round 2 is a bye.
Round 3 should be played on Sunday 31st August, versus Moycarkey in Littleton at 12 noon.
REMAINING FIXTURES
Moycarkey v Borris-Ileigh – 31/08/14
Borris-Ileigh v Drom – 21/09/14
Shannon Rovers v Borris-Ileigh – 28/09/14
COUNTY
Well done to the U16 County team and our club player, Aedin Hogan who are now through to an All – Ireland final against Galway. –

---

Community Games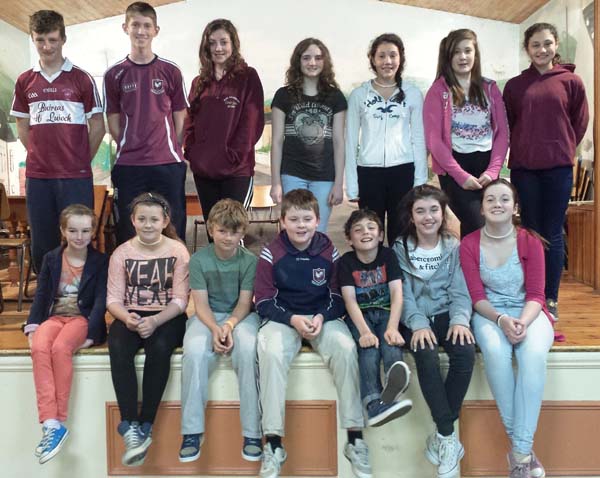 Some of the participants representing Borrisoleigh in the National Finals of the HSE Community Games which is taking place in Athlone over the next two weekends 15th-17th and 22nd-24th of August.

We wish them all the very best of luck.
---

Borris-Ileigh GAA Notes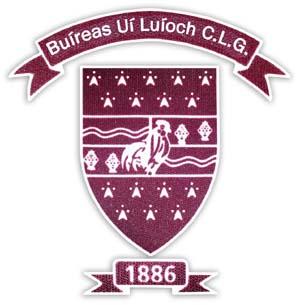 Inter county: Best of luck to Brendan Maher, Paddy Stapleton and Conor Kenny who will be representing the club as Tipperary take on Cork in the All Ireland Semi Final on Sunday afternoon in Croke Park. Tickets are still on sale from Centra, Supervalu, Lar na nPairce and www.tickets.ie It is a great occasion for the three lads and all your support would be hugely appreciated. Also if you have any Tipp flags at home, we ask you to hang them out for all to see.
Senior Hurling: Our seniors have been fixed to play Silvermines on Wednesday evening next(20th) and are due to play Nenagh in the North Semi Final on Sunday 23rd. These are provisional fixtures and make chance due to Tipperary's involvement in the All Ireland series.
Junior Hurling. Our Junior A team took on Kilruane McDonaghs in the final group game of the championship on Sunday evening in Moneygall. Unfortunately going into the game it was known that even a win would not see us through as Toomevara had lost to Knockshegowna the previous evening. Despite that we hurled very well against the table toppers and were very unlucky to come out the wrong side of a 0-14 to 1-09 loss. The team that lined out was as follows: James McCormack, Declan O Connell, Matt Vahey, Ciaran Hackett, Martin Ryan, Shane Kenny, Michael Ryan, Aidan Dwyer, Declan Ryan, Barry Dwyer, Liam Ryan, Tommy Kavanagh, Tommy Ryan, Cathal Bourke, Philip McCormack. Many thanks must go to all the players for their great effort through the year. We would also like to thank the management of Tom Stakelum, Seamus Maher and Michael Tierney for all the work and effort they put into this team this year.
Our Junior B team took on Ballina on Saturday evening in their final group game of the championship. They put in one of their best performances of the year and recorded a 4-09 o 3-11 victory. They still have an outside chance of qualifying from the group but it will require favourable results from other matches. The team that lined out is as follows: Gerry Treacy, Stephan Doolin, Danny Ryan, John Fitzgerald, Toby Kavangh, Pauric Maher, Cathal O Connell, Noel Kent, Shane McCormack, Conor Walsh, Tommy Mockler, Matt Stapleton, Michael Carey, Diarmuid Kinane, Rory Ryan.
Minor Hurling Hard luck to our minor team who lost to a strong Newport Gaels team on Thursday evening last on a scoreline of 1-13 to 0-12. The team that lined out was as follows: James McCormack, Aaron Reid, Declan O Connell, Jack Prior, Philip McCormack, Shane Kenny, Franz Leimhleimer, Keiran Maher, Micháel Carey, Jack Hogan, Danny Ryan,, Sean Kenny,Jamie Corcoran, Jerry Kelly, Dan Brooks. The final game of the group will take place against Nenagh. It is thought that this game will take place on Saturday.
U16 Hurling: Well done to our u16 team who recorded a comprehensive 2-21 to 0-05 win over Ballina on Monday night. The result now puts us into a north quarter final. The team that lined out was as follows: Alvis Danko, Jack Prior, Oran Bergin, Seamus Ryan, John Ryan, Aaron Reid, Nicky Cooney, Ray McCormack, David McCormack, Dan Brooks, Jerry Kelly, Jamie Corcoran, Kevin Maher, Conor Keane, Aaron Rabbitte.

---

Inaugural Borrisoleigh 5km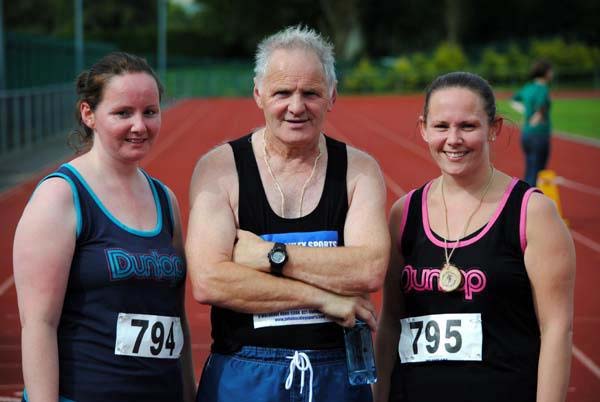 The village of Borrisoleigh is set to experience the continuing running boom of recent times when it hosts the inaugural Borrisoleigh 5km road race and walk on Wednesday night next, the 20th of August.
Sponsored by Pat Keane Painter & Decorator, registration of entries will be taken in the pavilion at the GAA dressing rooms from 6:30pm to 7:15pm. The event is AAI sanctioned and is been organised by the Borris-Ileigh GAA Club in association with the Templemore Athletic Club.
The entry fee on the night is a mere €5 and all participants are welcome regardless of whether you run, jog, walk or crawl!! The course is flat and well suited for anyone interested in achieving a personal best time over the distance. Martin Leyden of the Templemore A/C will get proceedings underway at 7:30pm starting on Pallas Street. Participants will then turn right at the Clodagh Bar, heading out the Thurles road and then turning right again to do the loop at Rathmoy. On returning back onto the Thurles road, it will be full speed ahead back to the village and the finishing straight will be on the new track surrounding the hurling field.
Prizes on the night will include the first 3 men and women, the first man and women in the Over 40 and 50 age-groups while the first local man and woman will be the first names etched on the perpetual shields for this category. The first overall man and woman will receive €100 each, second home will receive €50 while the third to cross the finish line will receive €25.
There will also be a team event with a slight twist. Teams of 6 members will be set the task of predicting their overall finishing time and the victors will be determined by the sextet that finish closest to their prediction. One further twist is that a team that finishes faster than their prediction is disqualified so you have to finish bang on your prediction or finish as close to it but slower!! The beauty of this is every team has an equal chance of winning; a team of 6 walkers could easily out-manoeuvre a team of runners!!
So be it for fitness or fun, come along and compete in the inaugural Borrisoleigh 5km.

---

Borrisolei​gh Historical Society
Due to Mass in Borrisoleigh at 7 o'clock (eve of Church Holiday), lecture will commence at 7.45 pm. in Glenkeen Cemetery. It is a lecture not to be missed as Mr. John Flannery has done major research into Glankeen and its ancient Abbey. All are welcome.
---
Advertising/Diary of Events
---

U18 athletics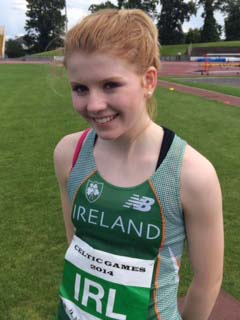 Aoife Delargy competed for the Irish U18 athletics team in the Celtic Games recently in Morton Arena, Santry where she was part of the 4x400m Silver medal winning Relay team.

---

Pic of the Past……….down memory lane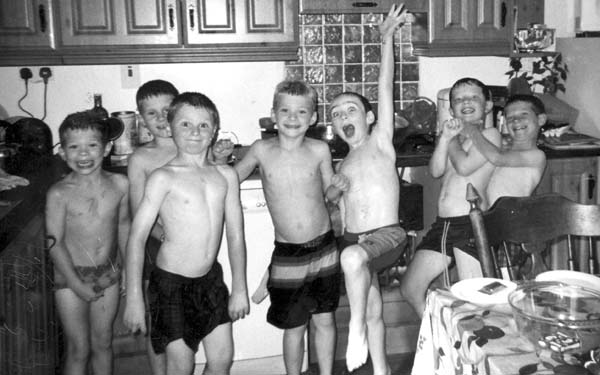 Summertime Fun
Liam Devaney, Darragh Ryan, Danny Ryan, Sam Devaney, Brendan O'Dwyer, Sean Ryan and Dean Ryan

---

Your Website Needs You!
Committee: Enda Ryan, Noreen Fahy, Margaret Cowan, Marie McGrath, Aileen Óg Groome and Derry O'Donnell

Many thanks to all those who contributed photographs and news items. Remember, we need you to continue to send us material so that we can keep our website current and interesting.
Send your email to: info@borrisoleigh.ie
Also, if you like what you see and want to leave a comment, remember to use the Guestbook!
While we make every effort possible to ensure that the information contained in this Website is accurate and complete, we cannot accept any legal liability as a result of the inaccuracy or incompleteness of the information presented to users of this site