Congratulations!!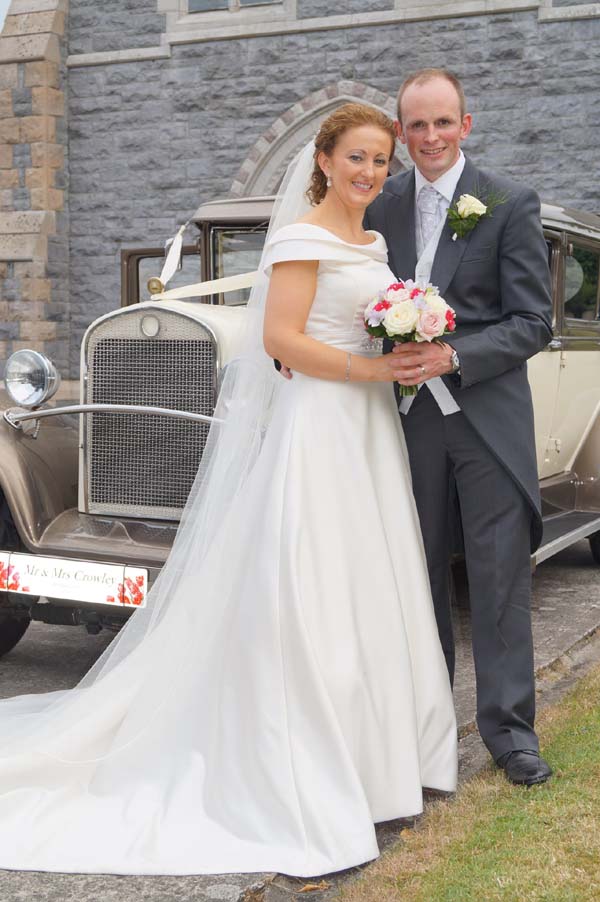 Marguerite & Paddy outside the church after their wedding

Marguerite Ryan, Coohaun, Borrisoleigh was married to Paddy Crowley from Inchigeela, Co. Cork on 24 July in the Sacred Heart Church in Borrisoleigh. They were blessed with a warm sunny day and surrounded by family and friends from all around the country and from as far away as Canada. Their wedding reception was held in the Newpark Hotel in Kilkenny. Mags & Paddy are currently on honeymoon and wish to thank everyone who joined them at their wedding celebrations for making their day so special.

---
Borris-Ileigh GAA Notes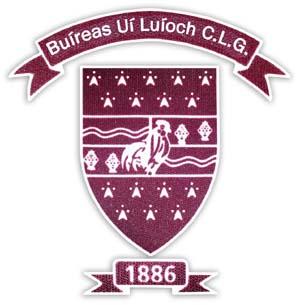 Moyne Templetouhy winners of Mick Cowan Masters Tournament
Mick Cowan Masters Tournament: Congratulations to Moyne Templetouhy who won the Mick Cowan Masters Tournament held in Borrisoleigh on Saturday night. It was a marvellous night of hurling and great to see so many familiar faces back out on the hurling field. Huge thanks must go to all involved in the organisation and running of the tournament. A gallery with a selection of photos from the event is available here.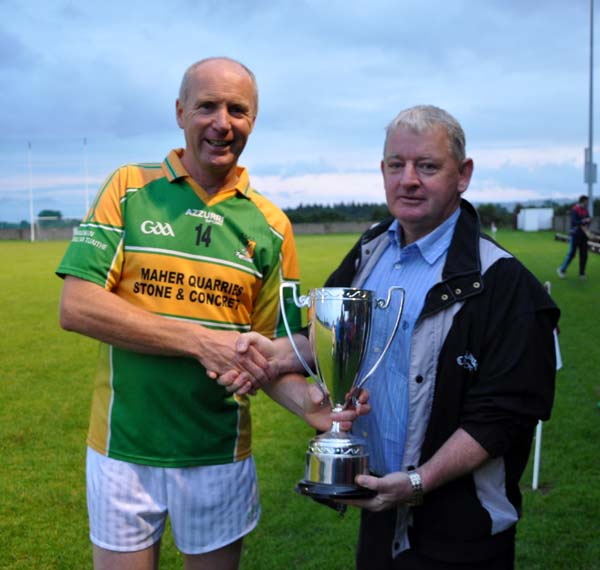 Moyne Templetouhy captain being presented with the Cup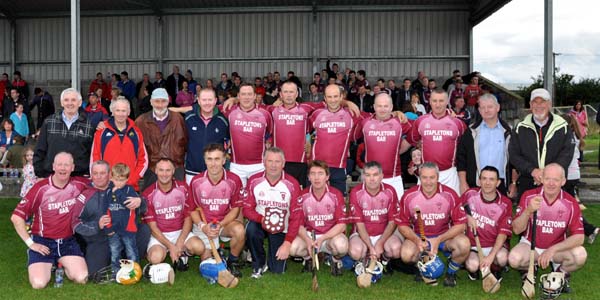 Borris-Ileigh Masters Team who won the Shield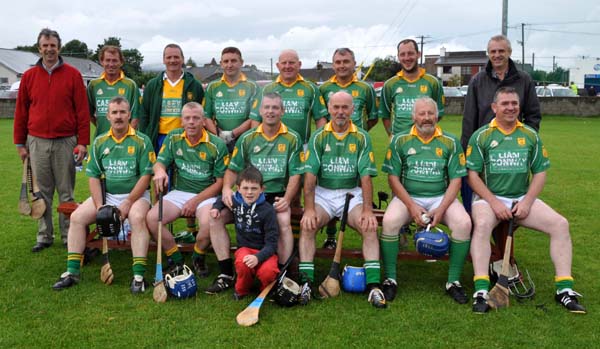 Toomevara Masters Team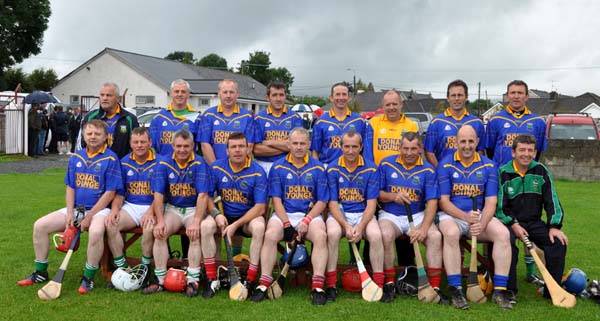 Drom & Inch Masters Team
Senior Hurling: Well done to our senior hurlers who had a great win over Toomevara in the North Quarter Final on Sunday last. The game took place in Nenagh at 3pm, and playing with a breeze we led by 7 at the break. The hard work from our players saw Toome unable to break us down for much of the second half and we saw the game out winning by 1-22 to 1-19. We have been drawn to play Nenagh in the North Semi Final. No fixture has been made yet.
Junior Hurling: Our Junior A team take on Kilruane McDonaghs in the final group game of the championship on Sunday evening next in Moneygall at 6.30pm. All support greatly appreciated.
Our Junior B team take on Ballina on Saturday evening in their final group game of the championship. The game will take place in Dolla at half six. A win will be needed for any chance of qualifying.
Minor Hurling: Well done to our minor team who recorded their third win of the campaign with a great 3-20 to 2-07 win over Roscrea last Thursday evening in Moneygall. Despite being down a few players due to injury our lads never let Roscrea into the game and dominated from start to finish. Well done to all involved. The team that lined out against Roscrea was as follows: James McCormack, Stephan Doolin, Declan O Connell, Jack Prior, Philip McCormack, Shane Kenny, Franz Leimhleimer, Keiran Maher, Micháel Carey, Jack Hogan, Danny Ryan, Liam Devaney, Sean Kenny, Jerry Kelly, Dan Brooks. Subs used-Conor Keane, John Ryan, Seán Ryan
U16 Hurling: Hard luck to our u16s who lost to Burgess by 2 points in round 6 of the North Championship. Despite dominating the game for the majority of the game we ended up on the wrong side of the result. We must now beat Ballina to progress to the next phase. The team that lined out was as follows: Aaron Rabbitte, Jack Prior, Oran Bergin, Patrick O Connell, John Ryan, Aaron Reid, Nicky Cooney, Ray McCormack, David McCormack, Dan Brooks, Jerry Kelly, Alvis Danko, Aaron Donnelly, Conor Keane, Dan Ryan. Subs used-Micháel Ryan
---
Track & Trail Run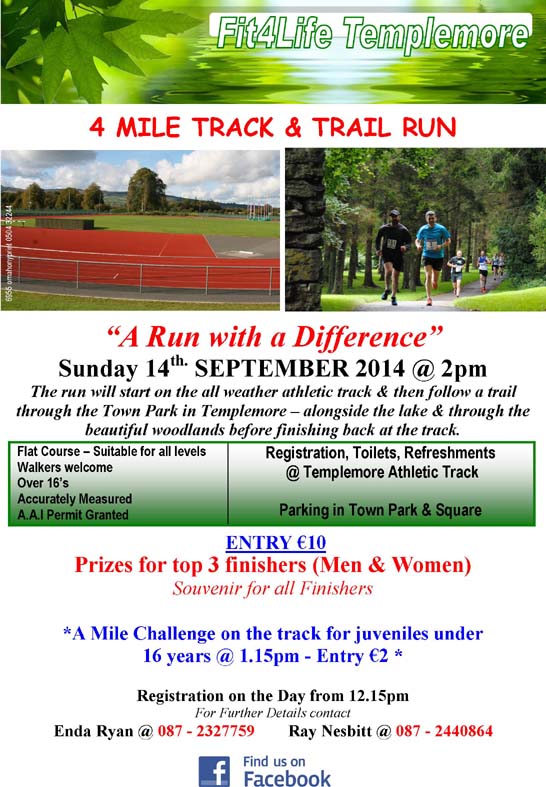 ---
St Cualan's Club
St. Cualans Social Club are having a fun day out on this Sat Aug 9th.
We will be picked up by bus in the Square in Borrisoleigh at 11am and taken to Killaloe. On arrival there we will have a picnic followed by a boat trip on the River Shannon, then onto Ballycommon for a meal. To finish off the evening there will be music, song and dance provided by Phil Maher. Total cost of trip is €25. Names can be given to Lucia 0863961211, Fiona 0872169150, Eileen 0879849848 or any committee member by 3pm this Thurs.
Our monthly coffee morning will be held in the Community Centre after 10am mass on Thursday 7th August. Everybody is welcome to come in for a cuppa and a chat.
---
Old Team Photos
– a challenge for you!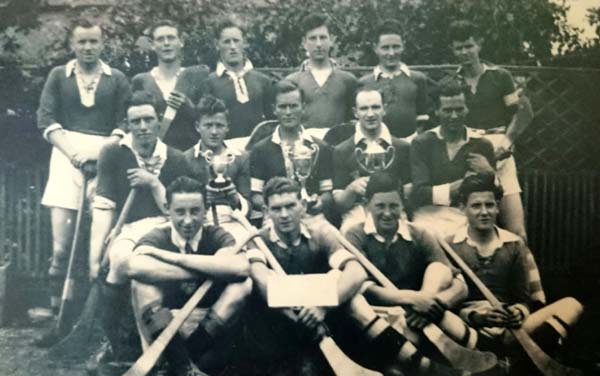 Back row: Dan Maher, Jim Prior, new find, Donald Maher, Fr Willy Whyte, Con Stapleton
Middle row:_____, ? Ryan, Phil Maher, Tom Leahy, ______
Front row: Michael Shannon, Matt Tracey, Matty Whyte, Tom Ryan Murray
Can you help to fill in the blanks? Jimmy Ryan of Ryan's Garage sent us these photos looking for help in identifying the ones he doesn't know. If you can help please call in to Jimmy himself in the Garage or let us know by email to info@borrisoleigh.ie and we will pass it on to him.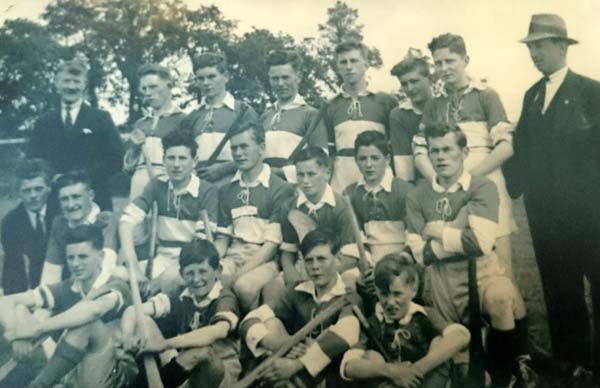 Do you know them?
---
Borrisoleigh Historical Society
On Thursday, 14th August, Mr.John Flannery, Nenagh Historical Society will present lecture on the ancient burial ground of Glankeen. This will take place in Glenkeen Cemetery at 7.30pm. All are welcome to what will be a very interesting and informative lecture.
On the 20th August at 7.30pm in Clonoulty Hall there will be a talk on Tipperary's participation in World War l at Gallipoli. This will be chaired by Richard O'Brien, Chairman of County Tipperary Historical Society.
Topics:

" Tipperary's Irish ANZACs"
More than 340 men and one woman from Co. Tipperary enlisted in the Australian forces during the First World War. Of these 45 were killed or died as a result of their service. Prof. Jeff Kildea will examine Tipperary 's contribution to the Australian war effort and tell the stories of some of the Irish ANZACs from Tipperary who fought and died in the War.
"With the Anzacs at Gallipoli: Fr John Fahey"
Dr. Danny Cusack will discuss the Rossmore-born priest who served most of his life in Western Australia . As an Australian army chaplain he took part in the famous Gallipoli landing of 25 April 1915.
"Personal accounts from Gallipoli"
Tom Carroll will give us information on his uncle Lce. Cpl. Martin Carroll, 1st Battalion Royal Munster Fusiliers, killed in Gallipoli 28th June 1915. Also his uncle-in-law from Conahy/Three Castles, Co. Kilkenny: Private William Keeffe, 1st Battalion Royal Dublin Fusiliers, killed in Gallipoli 25th April 1915. Tom has William's diary completed to the day prior to his death, extracts from which provide insights into the life of an ordinary soldier.
"WWI Memorabilia"
George Willoughby will display World War I memorabilia relating to Gallipoli.
Discussion & Refreshments afterwards. Event Hosted by Kitty Barry, Vice-chair County Tipperary Historical Society.
Queries to: catherinebarry@eircom.net
Admission €5
All Proceeds to the Tipperary Libraries Digitisation Project
---
Borris-Ileigh Camoige Notes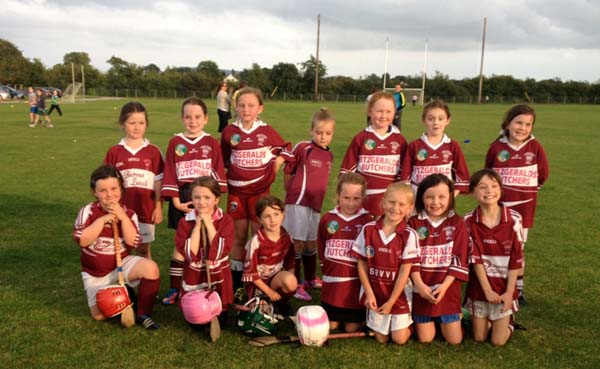 U8 Team at the blitz in Holycross
The u8's and u12's travelled to Holycross last Thursday for three great games against the host club of Holycross. We had two u8 teams and an u12 team. The girls played brilliantly and were winners all round. Well done girls.
U13's hope to play a challenge match this week, best of luck girls.
Intermediate Championship (Round 1) is due to kick off on Saturday
August 9th at 6 p.m. against Kilruane at home. Best of luck girls.
---
Reconnecting with Borrisoleigh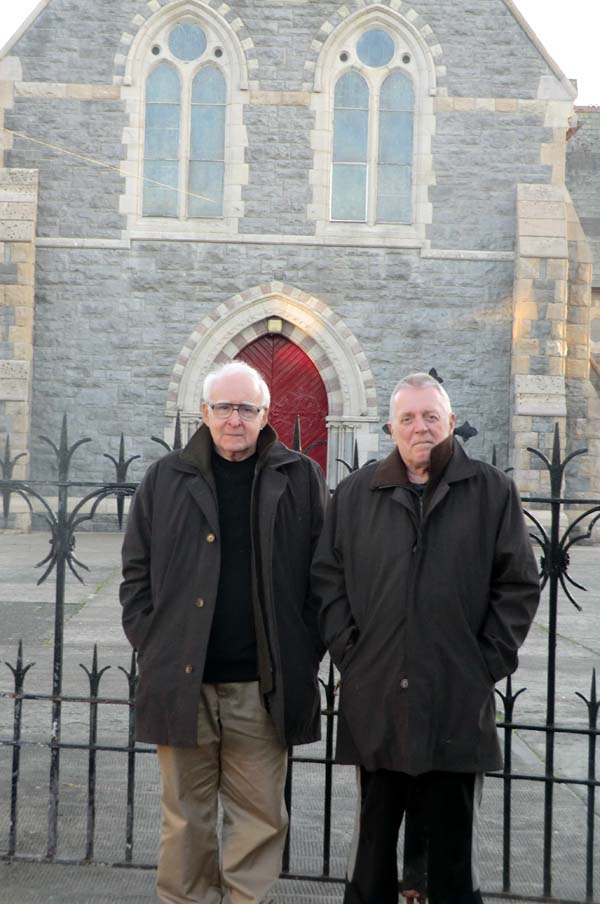 Rick Stapleton & Billy Rogers in front of the Sacred Heart Church, Borrisoleigh
A recent visitor to the Borrisoleigh area sent us this photo. Rick Stapleton who lives Florida is a descendent of Richard Stapleton of Roo, Killoskehane, Borrisoleigh who emigrated to the USA in the late 1800s. This was his first visit to Ireland where he met his relatives the Ryans of Coohaun. Rick also visited Urlingford in Kilkenny where his mother's family comes from. He hopes to visit again next year.
---
Borris-Ileigh Juvenile GAA
The U14's play Kilruane Mc Donaghs on Thursday evening in the North Semi final in Borrisoleigh with a 7pm throw in. Best of luck to all concerned. Your support would be appreciated on the evening.
Our u16's played two games recently. The first game was against Borrisokane and lost out narrowly on a scoreline of 4-09 to 3 -11. Last Monday night we were also narrowly defeated by Burgess on a 4-11 to 4 -09 scoreline. We now play Ballina in our final group game. This is a must win game for us and will take place in Borrisoleigh next Monday night, come down and support the lads.
---
Advertising/Diary of Events
---
Pic of the Past……….down memory lane

Hurling Club Dinner Dance
Noreen McGrath, Dr. Joan Power Kenny, Nora Delaney, Frances Tierney and Sean Kenny
---
Your Website Needs You!
Committee: Enda Ryan, Noreen Fahy, Margaret Cowan, Marie McGrath, Aileen Óg Groome and Derry O'Donnell
Many thanks to all those who contributed photographs and news items. Remember, we need you to continue to send us material so that we can keep our website current and interesting.
Send your email to: info@borrisoleigh.ie
Also, if you like what you see and want to leave a comment, remember to use the Guestbook!
While we make every effort possible to ensure that the information contained in this Website is accurate and complete, we cannot accept any legal liability as a result of the inaccuracy or incompleteness of the information presented to users of this site