Tomás Max Tournament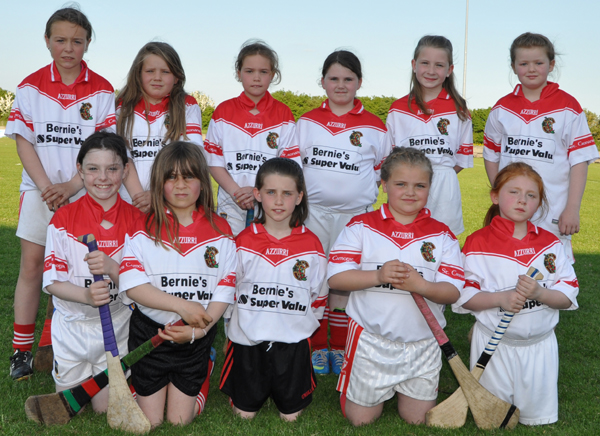 Roscrea Team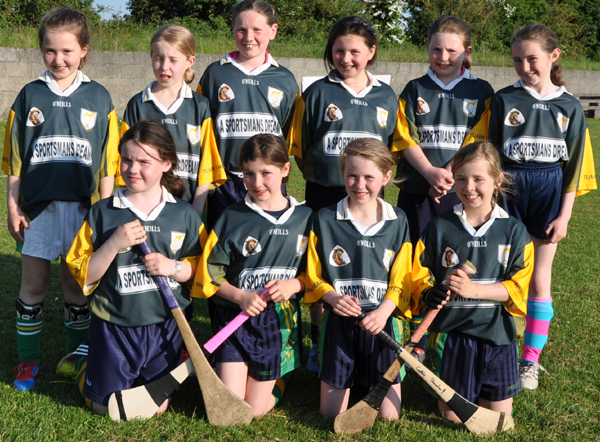 Toomevara Team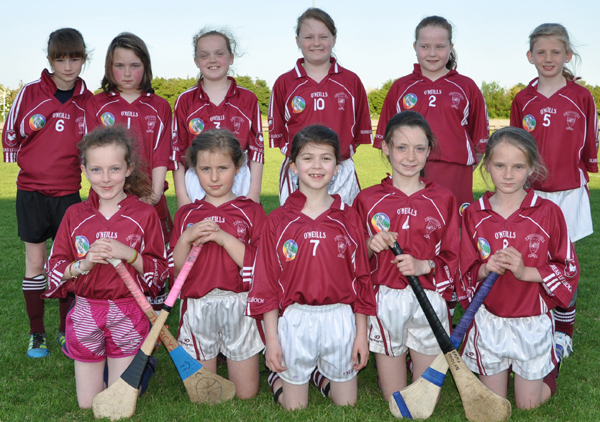 Borris-Ileigh Team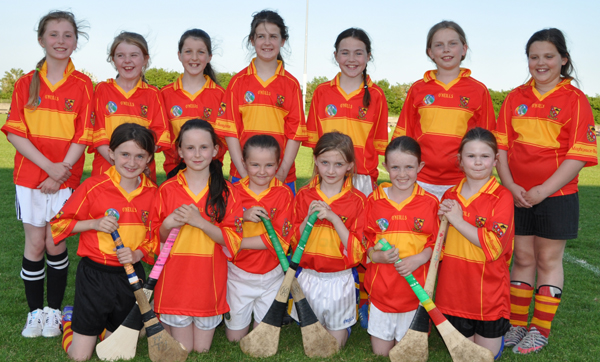 Moycarkey Borris Team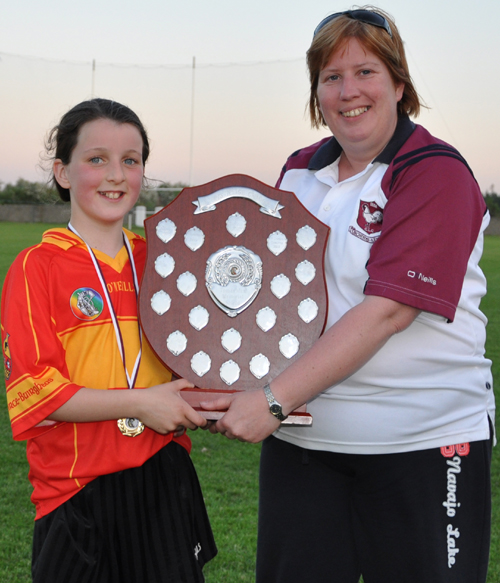 Fiona Max presenting the shield to the captain of the Moycarkey Borris Team

We hosted The Tomás Max tournament on Friday the 7th June in the park at 7.30 pm. This is a tournament for our under 10's. Visiting teams were Toomevara, St Cronan's Roscrea and Moycarkey-Borris. Referees on the evening were Gerry Treacy and Aisling Kiely. In the first round Borris-Ileigh played Roscrea (last year's champions) and Toomevara played Moycarkey-Borris. Then Borris-Ileigh played Moycarkey-Borris while Roscrea played Toomevara. Moycarkey –Borris were the champions on the evening. Thanks to everyone who helped out on the evening to make the tournament such a success. All the girls who played received a medal. A fine spread of food was provided for our visiting teams. Particular thanks to the Max family. Tomás Max originally a Sarsfields man was chairperson of our club at the time of his premature death. We hold this tournament in memory of his contribution to camogie in Borris-Ileigh; it was fitting to see the trophy go this year to Moycarkey-Borris Fiona Max's original club.

Thanks to our visiting teams, referees, those who prepared food and those who served the food, those who prepared the pitches and everyone who helped out on the day and the run up to the tournament. It was a lovely evening of camogie with every game hotly contested.
---

Local Camoige Club News

Underage:
A very quiet week with none of our teams out competitively.
The under 16 panel won't be playing again until after the junior cert.
Our minor panel continue to train; their first competitive matches won't be until after the leaving cert.
Intermediate Team: Training continues and it is hoped to have a challenge match at the weekend.
Administration: Camogie club merchandise now available Hoodies, tracksuits, t-shirts, jerseys and raincoats available. See Advertising Section of www.borrisoleigh.ie for pictures. If interested please contact Caroline at 086 1522716. You can also follow us on Facebook.

---

St. Patrick's BNS

Food Tasting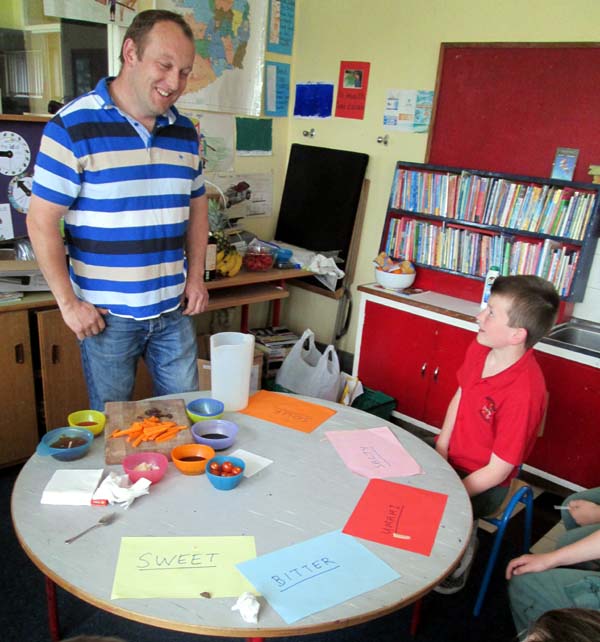 Local food aficionado Jamie Groome visited the boys in 3rd and 4th to talk about the five types of tastes. The boys then enjoyed fresh smoothies made from locally grown fruits. The boys really enjoyed them. Thanks Jamie!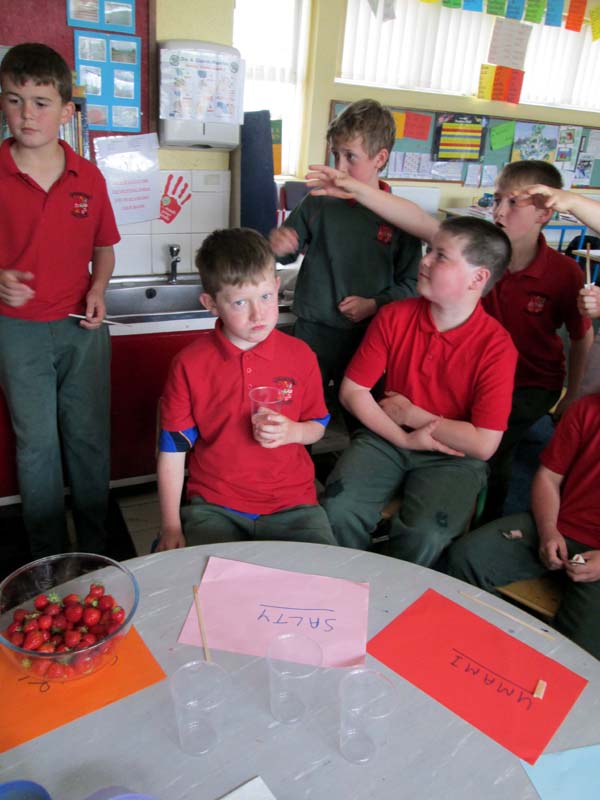 I think someone doesn't like their smoothie!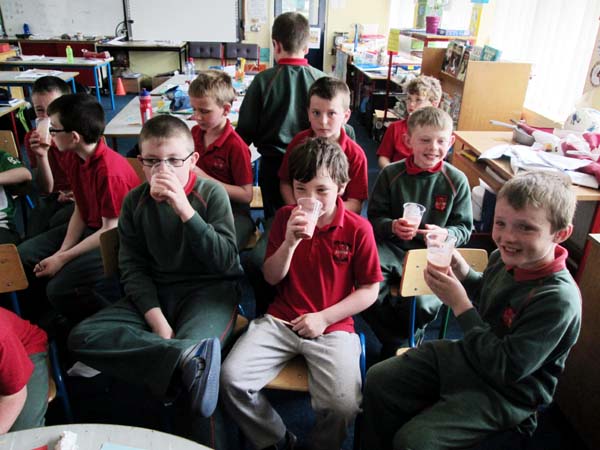 Bon appetit!
St. Patrick's BNS End of Year Mass and Open Evening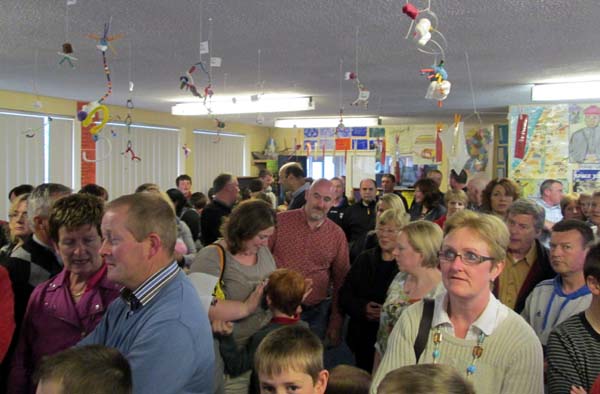 A full house!


Thank you to all who attended our end of year mass and open evening on Monday. A great night was had by all. We would like to thank Fr. Everard for the lovely 'Thanksgiving Mass' in the Sacred Heart Church, Paddy Stapleton for presenting our sports medals, the boys for their hard work in preparing our 'Harry Clarke exhibition', our dedicated staff who organised the exhibition and open evening and the parents who helped out in any way.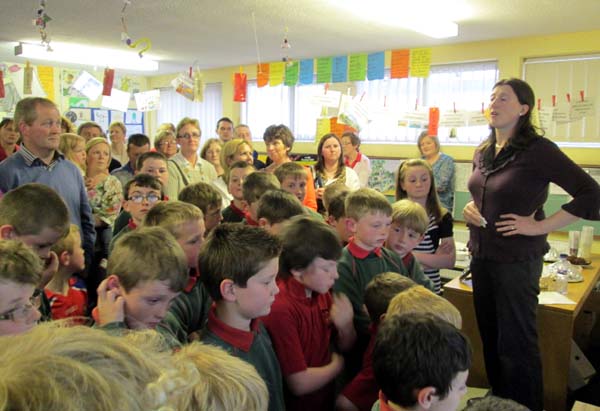 Mrs. Maeve Slattery welcoming everyone to St. Patrick's BNS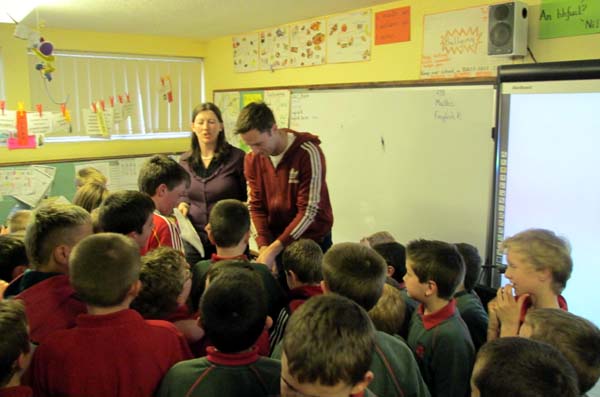 Local hurling hero Paddy Stapleton presenting our sports medals



Harry Clarke Art Exihibition


Eddie, Paul and Micheál having great craic while the parents are enjoying the art




Selection of the children's art inspired by the works of Harry Clarke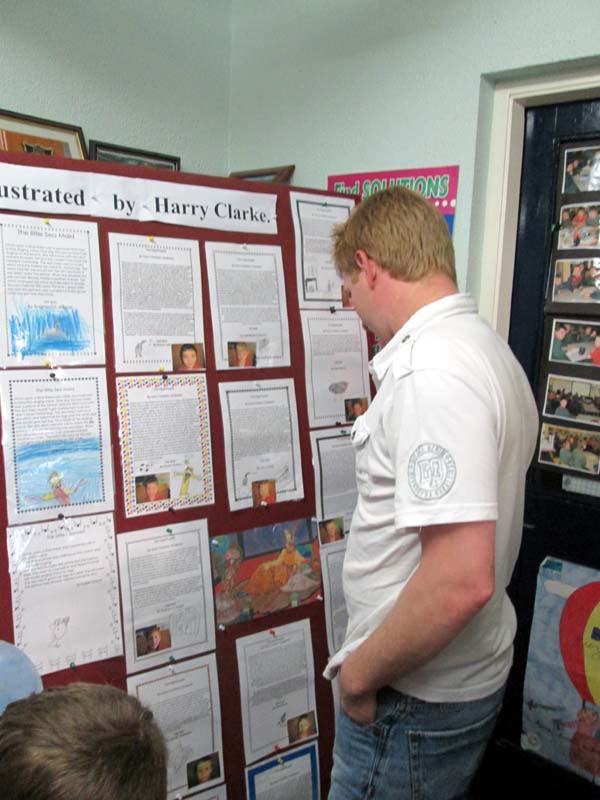 Enjoying the art!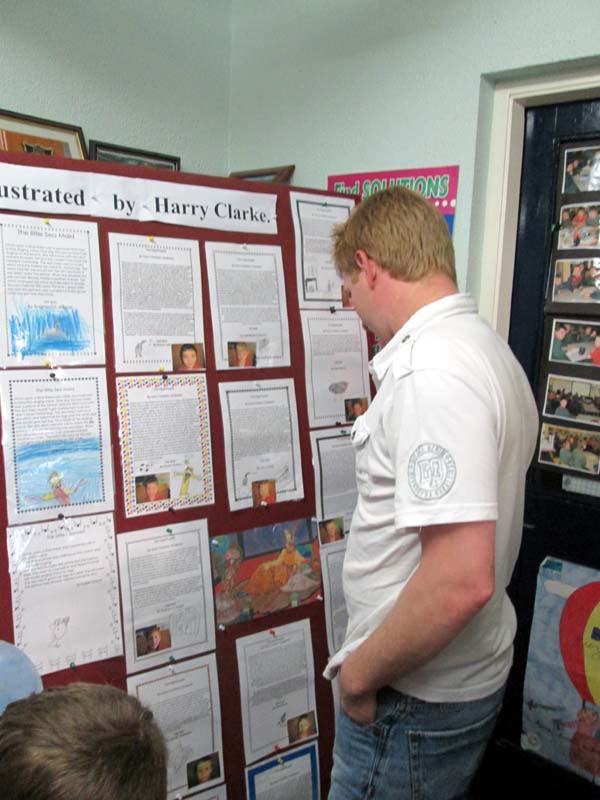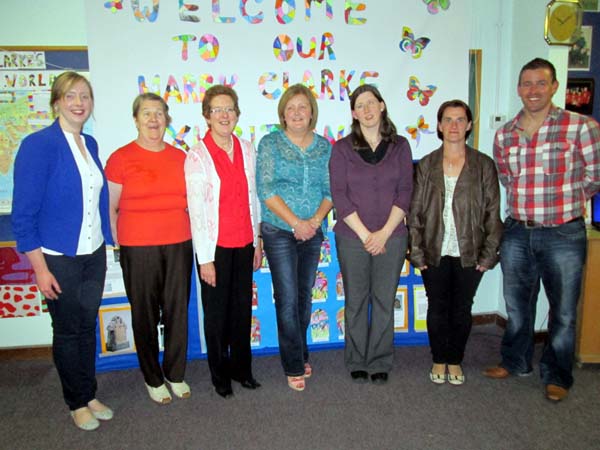 The hard working staff of St. Patrick's BNS
---

Down Memory Lane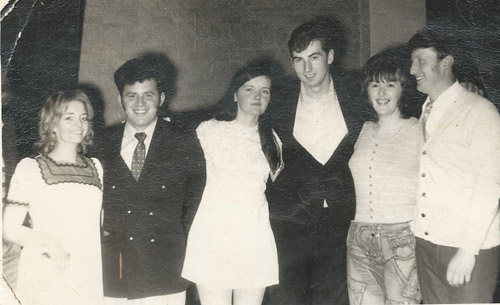 Gresham Ballroom, London 1970.
L to R, Kathleen O'Brien, Michael O'Brien, A Couple from Co. Kerry, Fidelma and Mick Ryan

---
Fantane School 1954-1955?
Back Row: Amy Ryan (Matt), Bridget Ryan (Matt) Mick Corbett, Tom Ryan (Cooper) Donal Ryan (Roche) Tim McLoughney, Myrna Lynch, Joan Corbett,
Middle Row: Angela Tierney, Mary Treacy, Bunny Ryan, ??? Ryan (fad) Anna Ryan (farmer) Joan Walsh?
Front Row : John Lynch, Mike O'Brien.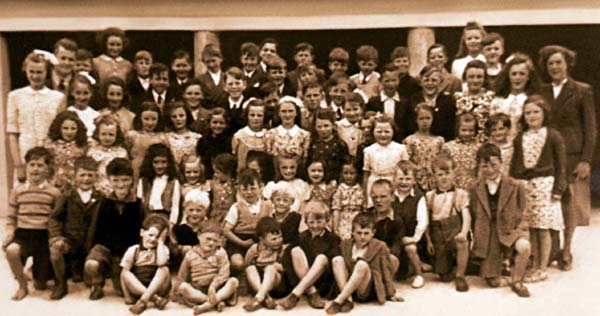 Pupils and Teachers of Fantane School 1953

---

To view this week's Advertising Section:
Click here
---
Ileigh Gathering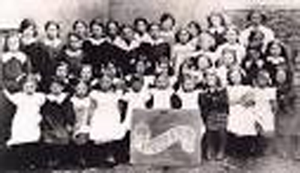 Past pupils and friends of Ileigh School are invited to Mass in the Church of the
Sacred Heart ,Borrisoleigh at 8 p.m.at on Saturday the 27th July.Following that refreshments will be served in The Community Centre .Come along for a chat and renew friendships.All are welcome.

---

Pic of the Past……….down memory lane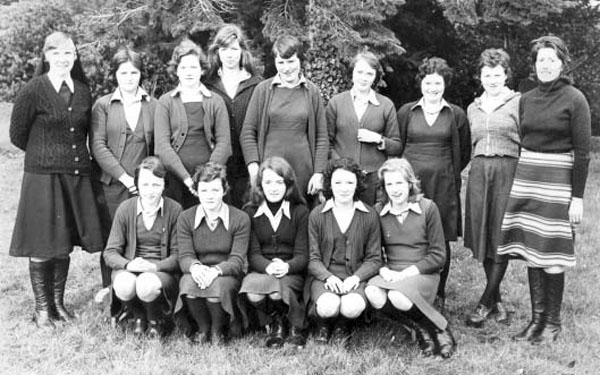 Convent of Mercy Secondary School – 1970s
Back: Sr. Annette Brown, Mary Groome, Eileen Dwyer, Anna Small, Olive Carey,
Mary Ryan, Mary McCormack, Patricia Young and Mary Keating (Teacher)
Front: Anna Ryan, Glenarisk, Marie O'Neill, Mary Boyle, Catherine Boyle and Ann Stakelum

---
Your Website Needs You!
Committee: Enda Ryan, Noreen Fahy, Margaret Cowan, Michael Barry, Marie McGrath and Aileen Óg Groome
Many thanks to all those who contributed photographs and news items. Remember, we need you to continue to send us material so that we can keep our website current and interesting.
Send your email to:
info@borrisoleigh.ie
Also, if you like what you see and want to leave a comment, remember to use the Guestbook!
While we make every effort possible to ensure that the information contained in this Website is accurate and complete, we cannot accept any legal liability as a result of the inaccuracy or incompleteness of the information presented to users of this site