OHS Field Trip to Borrisolei​gh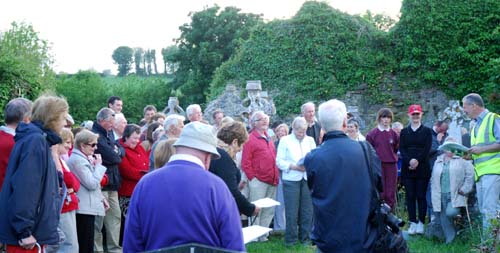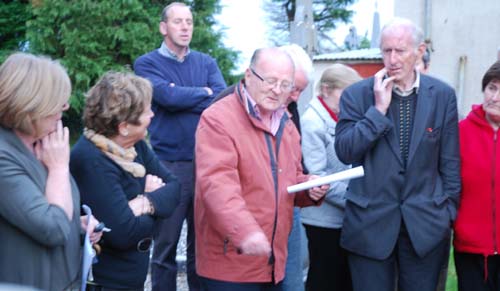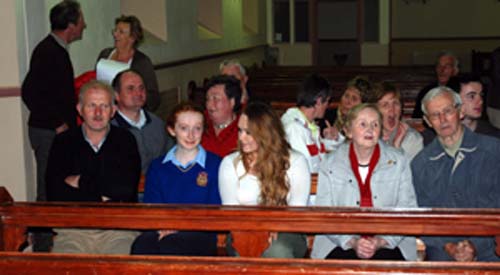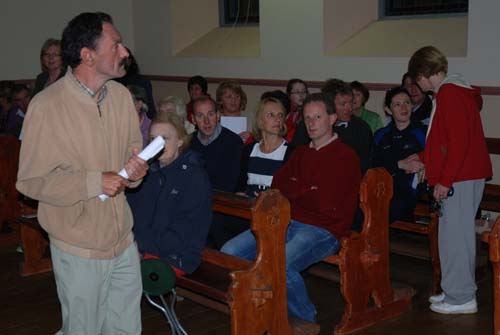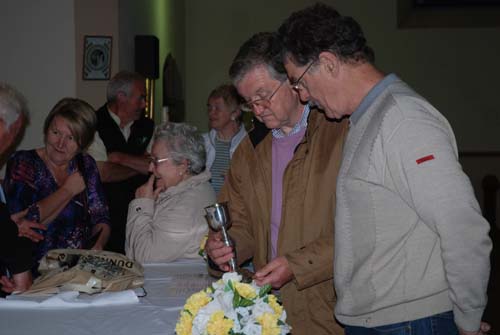 Photographs from the Ormond Historical Society Field Trip to Borrisoleigh which took place on the 25th May 2012. The handout used on the night can be viewed on the following link http://www.ormondhistory.ie/Borrisoleigh.pdf
Many thanks to everyone who turned up on the evening.

---
Bus to Knock


A bus will leave the Square, Borrisoleigh for Knock Shrine on Saturday June 23rd at 8.15a.m.
For enquiries or booking contact Mary at 51241 or Mary at 51535.
Fare €20.00
All are welcome.

---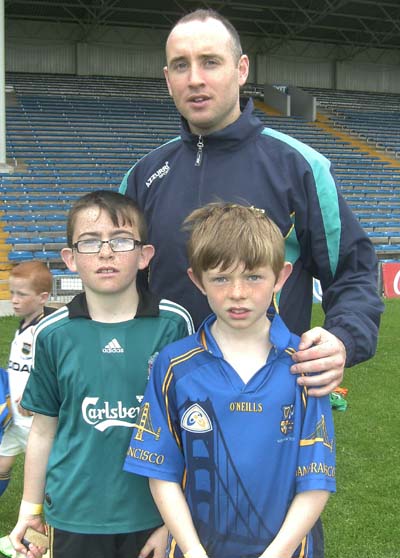 Cathal and David attending a training session in Semple Stadium which was organised by Centra Ireland.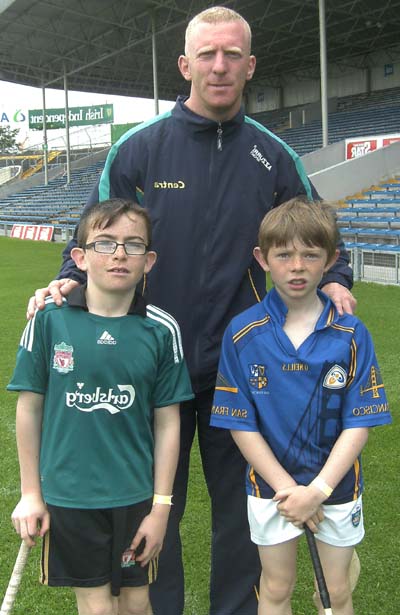 The boys had a great day learning different skills from Eoin Kelly, Tipperary and John Mullane Waterford
---
Tipperary Fayre
Two of our local girls showing their wares at the Tipperary Fayre Thurles last Saturday.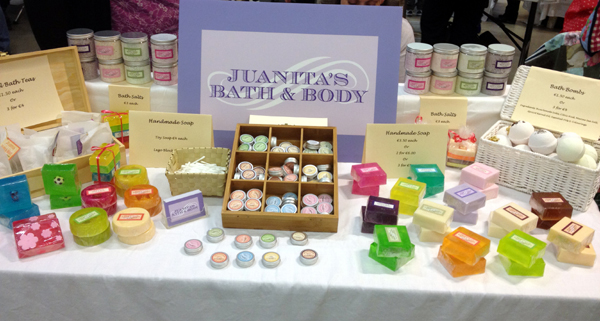 Homemade Soaps, Bath Bombs, Bath Tea Bags, Bath Salts, Lip Balms etc.in various flavours and aromas.
Contact Juanita on 086 8238872 for enquiries & orders.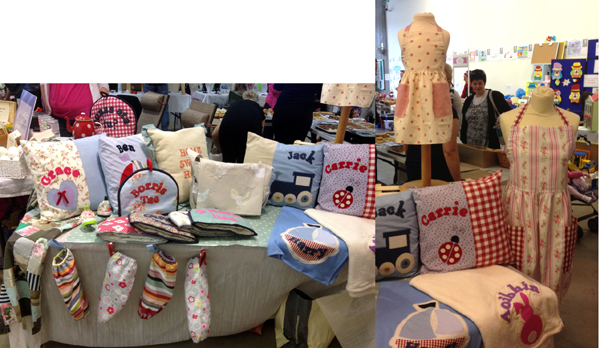 Handmade Pillows, Tea Pot Covers, Baby Change Bags, Aprons etc. in an array of different materials to choose from.
Contact Amy on 087 2589021 for enquiries & orders.
---
Borris – Ileigh Juvenile GAA Club


U12 Hurling:
Well done to our group two Hurling team who recorded a first round win against Burgess on Monday evening. The second round fixture is at home to Borrisokane on Friday evening. Our Group three team are due to play Silvermines at home on Tuesday evening and Newport away on Friday evening.
U14 Hurling: The group stages of the U14 hurling commenced last Wednesday and we recorded a first round win against Portroe. We are scheduled to play Burgess this Wednesday evening in round two.
Our U15 Hurling team have participated in a Munster Provincial super touch hurling Blitz in Fermoy on Saturday morning last. We defeated Fermoy in the opening game but lost out to Aughabullogue in the second round.
This year the Club will be hosting the
Kellogg's Cúl Camp
from 2 July to 6 July. Full details can be obtained and places booked at
www.kelloggsculcamps.gaa.ie
or by contacting Ruairí O'Connell Club Secretary @ 087 6708265.
An item of jewellery was found in the pavilion recently the owner can claim same by contacting Ruairi O Connell Secretary.
Best Wishes to St Patricks Boys National School team who are in action in Semple Stadium this Friday at 1.10pm.
---

Scoil Bhríde Fantane
Fundraising Draw and Family Walk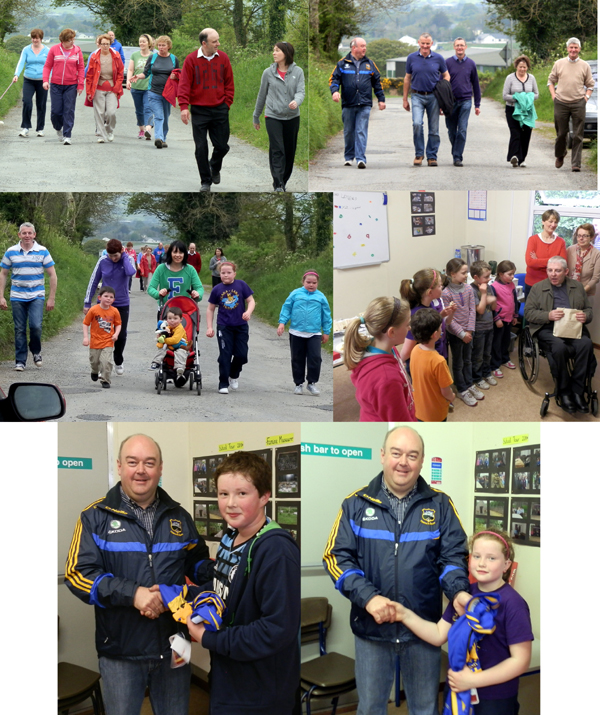 The Parents Association would like to thank everybody who supported our recent fundraiser and everyone who attended the family day walk. It was a great success.
The winners of the 2 Jersey's were Catherine Ryan and Ciaran Cowan. We made a presentation to our outgoing Board of Management Chairperson, Fr Barry and welcomed our new Chairperson Fr Herne.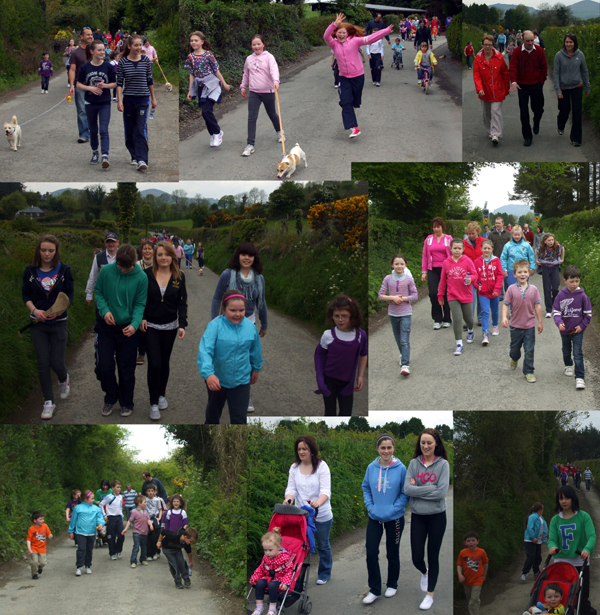 ---

Charity Variety Night

The cast of ' A Wake in the West '
A Charity Variety Night was held last Friday 1st June in aid of Down Syndrome, Tipperary Branch and Killeen Autism Unit. The organising committee of the ' Charity Variety Night ' would like to sincerely thank each and everyone who supported in any way these very deserving charities.Your kindness and generosity is greatly appreciated.
Many thanks to all the talented participants who entertained the audience with music, song, dance, recitation and drama. A special thanks to the Rearcross Drama Group for staging the three act play ' A Wake in the West' . This hilarious comedy , so brilliantly performed lifted all our spirits.
Thanks to all the sponsors for their remarkable generosity.Sincere thanks to all the volunteers , doormen and stage crew who gave so generously of their time. Thanks to the ladies who did the catering in great style and to all those who did delicious home baking for the occasion.Thanks to Ollie and John who erected the marquee which was an added bonus on the night.
Finally, thanks to the M.C. , Úna Shanahan who was as delightful as always and to Timmy Delaney who brought the night to a close in such an eloquent manner. We are grateful for a a job so well done. Thanks again.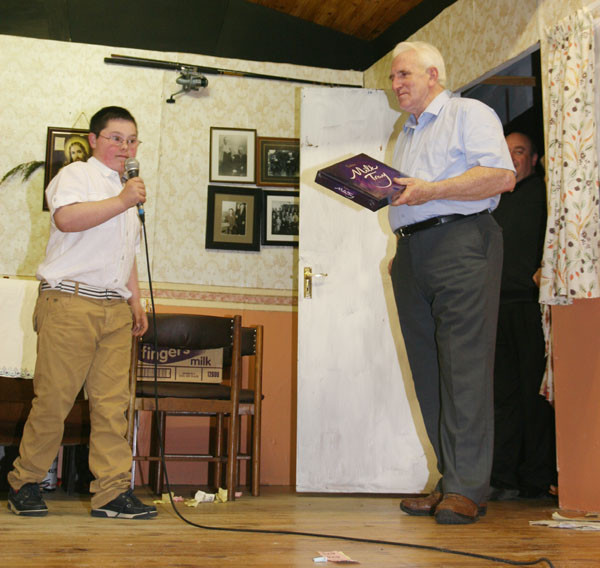 Diarmuid Boyle thanks Paddy McLoughlin from the Rearcross Drama Group for staging the play in Borrisoleigh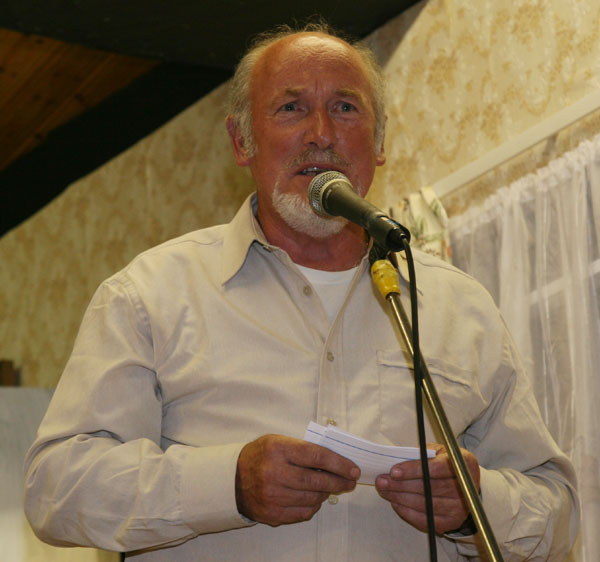 Timmy Delaney makes the final speech of the evening
---

The boys at St. Patrick's BNS had a very enjoyable day on their school tour to Dublin on Wednesday last. First stop was Kilmainham Jail where history came to life as the boys experienced first hand the surroundings in which so many of our national leaders were held.

Next stop was at Dublin Zoo where the animals never fail to delight and interest

The day ended with a fun-filled tour of Dublin on the famous 'Viking Splash' vehicles. These vehicles travel on both land and water and we learned about Dublin and its history thanks to the witty stories and jokes told by our drivers. The highlight of the trip was a cruise in the Grand Canal Basin before we boarded our bus and headed for home.

All at St. Patrick's would like to wish our u11 team every success in the Co. Final at Semple Stadium at 1.10pm on Friday next. We will play Ardfinnan NS in what promises to be a great game. Go n-éirí go geal libh, a bhuachaillí!

---

Our under 14's had a challenge match in the Park against Nenagh on Saturday morning. They got on very well with some fine performances, unfortunately on the day for the girls Nenagh were the winners.
The Linda O'Connor memorial tournament on Sunday unfortunately had to be cancelled due the weather the pitch was just too dangerous to play on after an early pitch inspection on Sunday morning. Thanks to Stapletons Bar and the Ryan Brothers for the BBQ and entertainment which went ahead on Sunday night. This tournament is very important to the club and will be re-organised for later on in the summer.
Under 14 and 16 training in the park on Saturday at 12.
Under 12 training parents/guardians will be texted.
Under 10 training at 6 pm in the park on Thursday evening.
The under 6 and 8 training continues on Tuesday evening at 6.30 pm to 7.30 pm, in the Park. Could all girls bring their helmets, hurleys and shin guards.
---
Advertising Section

To view this week's Advertising Section:
Click here
---

Borris-Ileigh GAA News
Senior Hurling:
We had a narrow victory over Kiladangan last Friday.This was a hard fought match to the end. We scored a couple of points near the end to win by one point. Much improvement is needed for the North Quarter final. We will know our opponents after next week-end.
Junior A Hurling: We were defeated comprehensively by Toomevara on last Saturday night. We were short a few players through injury and away on holidays, but nevertheless put up a good performance. We play Moneygall next Saturday the 9th June in Toomevara at 6.30pm in the 1st round of the championship.
The Tipp GAA Draw takes place in the Cahir House on Friday next the 8th. June. It is still not to late to sign up so be sure to contact your local club or promoter.Remember 50% goes back to your local club. 2 cars and 25 cash prizes of €500 to be given away on the night.
Merchandise is available every Sat.between 11am to 1pm in the pavilion or contact 087 9439531.
---
Marian Hall Lotto
05/06/2012
Numbers: 5, 15, 17, 21
No Jackpot Winner
2 Match 3 @ €75
Pat Costello, Pallas Street,
Timmy Young, c/o Coffey's
Next Week's Lotto Jackpot
€6,500

---
Pic of the Past… down memory lane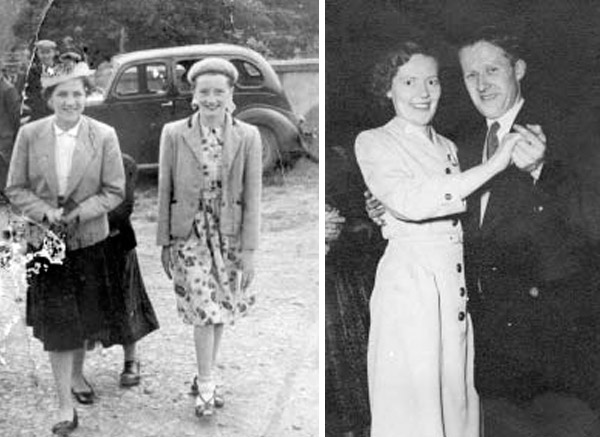 Mary Maher and Nonie Bourke both from Cullohill going to Mass in Ileigh and Bridget and Tim Ryan, Ballyroan
Tim was a noted hurler, winning anAll-Ireland medal in 1951. Bridget is sister to famous hurler Pat Stakelum, Thurles.
---

Your Website Needs You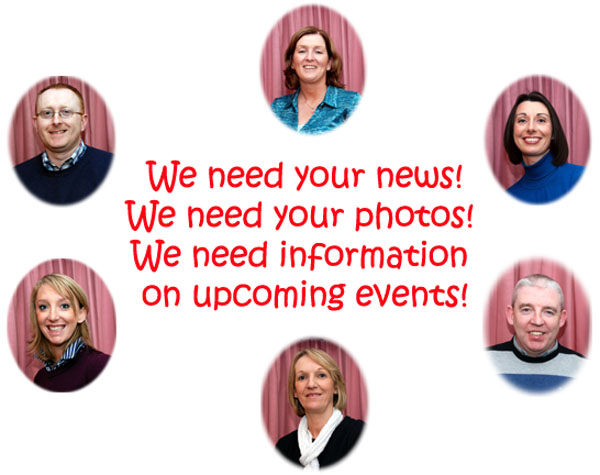 Committee: Enda Ryan, Noreen Fahy, Margaret Cowan, Michael Barry, Marie McGrath and Aileen Óg Groome
Many thanks to all those who contributed photographs and news items. Remember, we need you to continue to send us material so that we can keep our website current and interesting.
Also, if you like what you see and want to leave a comment, remember to use the Guestbook!

While we make every effort possible to ensure that the information contained in this Website is accurate and complete, we cannot accept any legal liability as a result of the inaccuracy or incompleteness of the information presented to users of this site

---