First Holy Communion Day 2012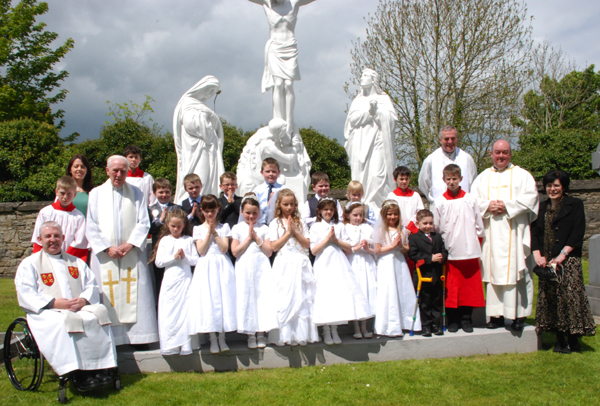 First Holy Communion Class of 2012 with teachers Ms Joan C ummins, Mrs Mary Butler, Fr Michael Barry, Fr Denis Ryan, Fr Liam Everard and Chief Celebrant Fr Tom Hearne and altar servers
First Holy Communion Day was celebrated in Borrisoleigh on Sunday May 20th last. Seven girls from St. Theresa's Girls' N.S. and seven boys from St. Patrick's Boys' N.S. celebrated their First Holy Communion on the day. Fr. Tom Hearne CC was the main celebrant at the Mass during which he complimented all concerned for their efforts in preparing the young boys and girls for this important day in their lives. He especially thanked teachers Mrs Mary Butler and Ms Joan Cummins for their invaluable work and example with the children throughout the year.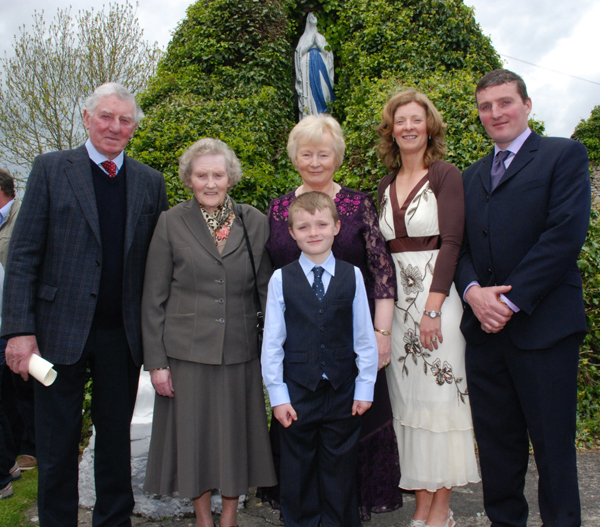 Daniel with members of his family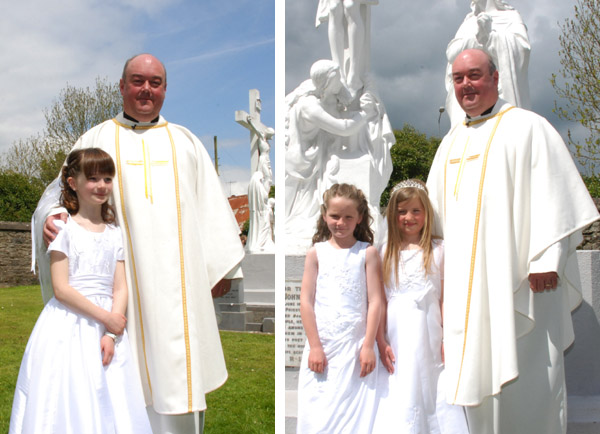 Fr Tom with Katie, Danielle and Emma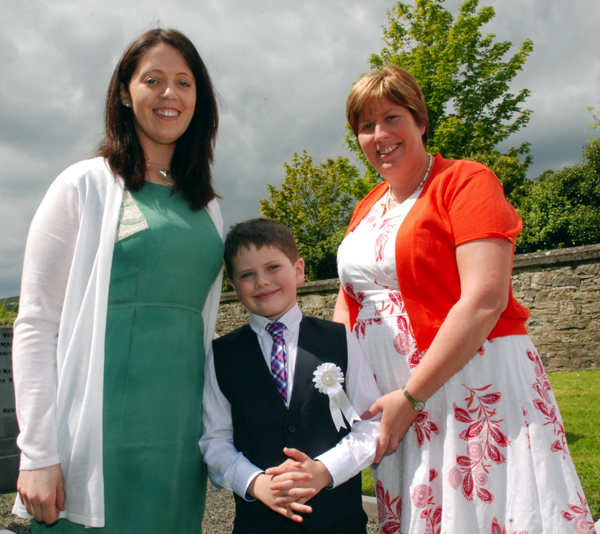 Séan with his teacher Ms Cummins and Mum Fiona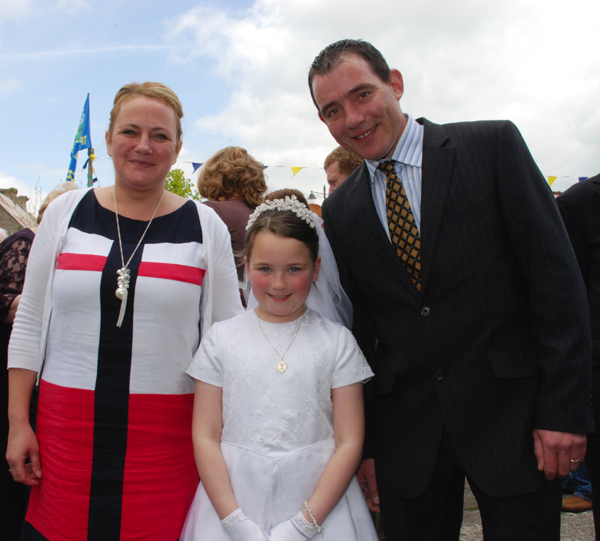 Laura with her Mum and Dad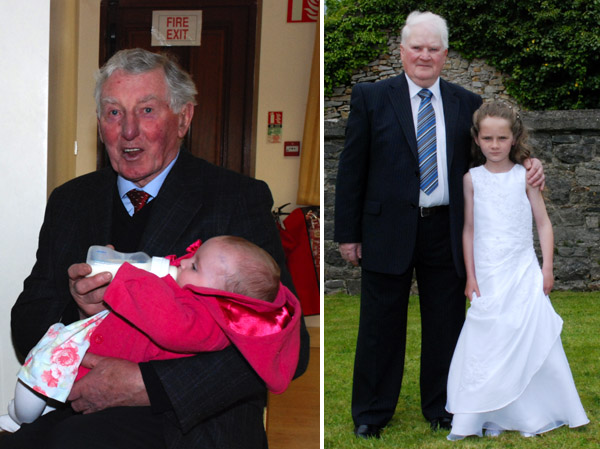 Jimmy left holding the baby and Jim with his grandaughter Danielle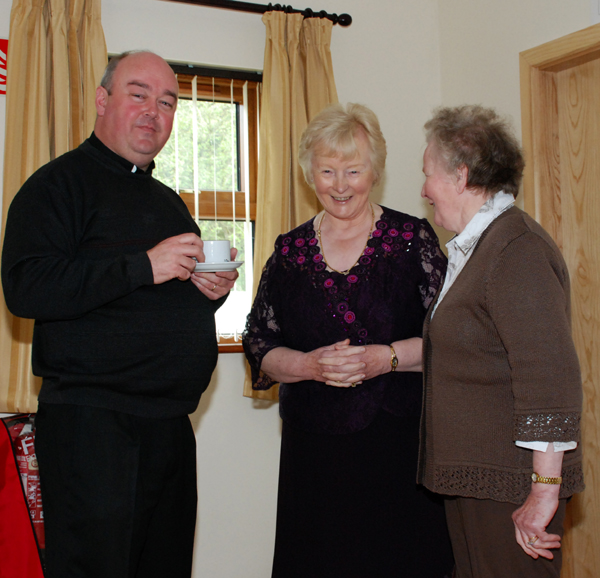 All smiles on the happy day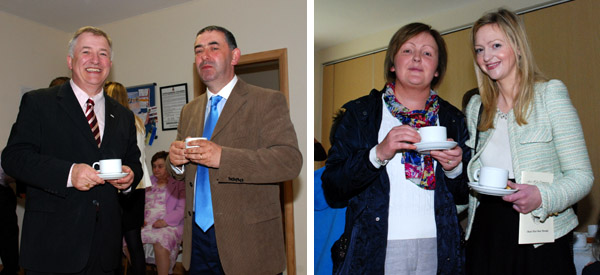 Relaxin with a cuppa in The Community Centre after the Ceremony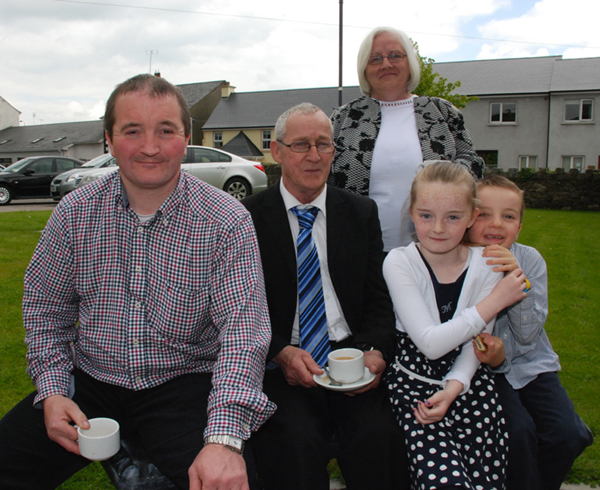 Some of the Galvin Clan from Thurles enjoying a cuppa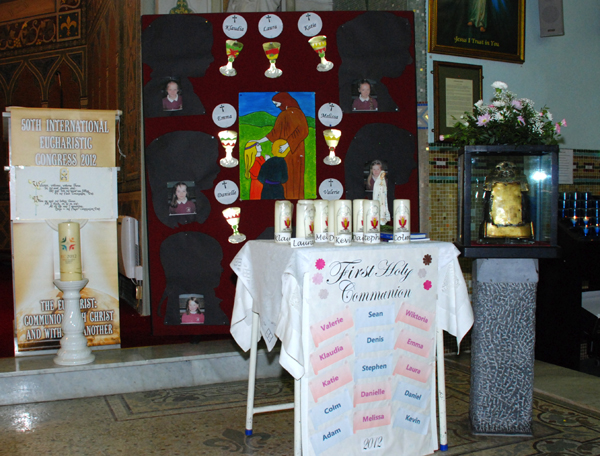 Communion class prayer space in our parish church


---
Charity Variety Night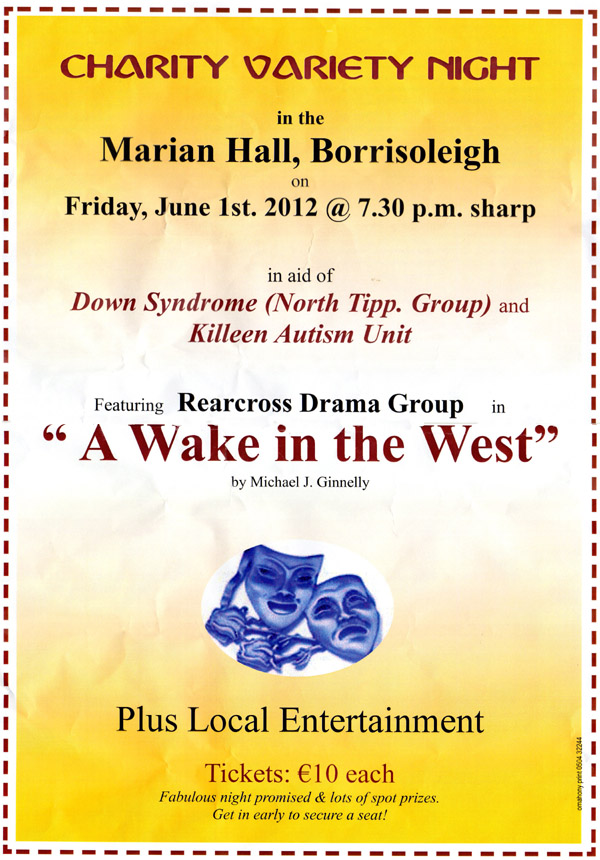 ---
Thank You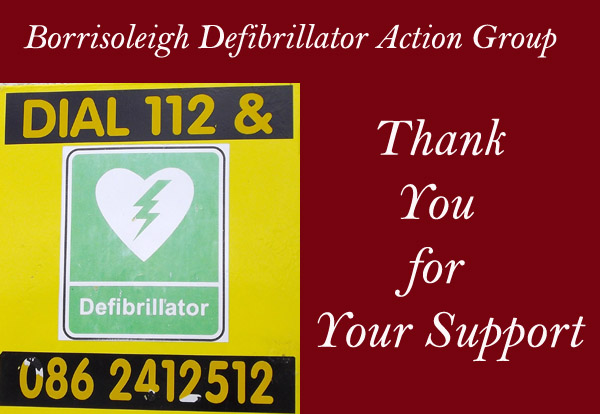 Borrisoleigh Life Savers Action Group wishes say a sincere 'Thank You' for the monies received at the Church gate collection last weekend. The monies raised will be used to maintain the Defibrillators in place around the community. Again thank you! Without your continued support this project could not continue.

---
Borris Ileigh Juvenile GAA Club





U12 Football
Commiserations to the U12 Footballers who lost Co Football Quarter Final to Clerihan in Semple stadium on Tuesday evening on a scoreline 1-06 to 1-02. The team got off to a good start with an early goal and were level at 1-02 each at the interval. In the second half a couple of goods points from the Clerihan gave them the advantage and despite making a very good effort Borris could not break down the Clerihan defence. This team put in some great performances over the course of the competition and now look forward to the Hurling.

U12 Hurling
Both teams are scheduled to play their first round games on Monday next with the group two team away to Burgess and the group three team at home against Silvermines. Details will be confirmed later in the week.

U14 Hurling
The group stages of the U14 hurling commences on Thursday with our opening game against Portroe.
Last weekend also we hosted South Liberties in U8 and U10 games again thanks to all who helped out and thanks to the South Liberties Club for the presentation.
Our U15 Hurling team have been invited to participate in a Munster Provincial super touch hurling Blitz in Fermoy on Saturday morning next.
On Saturday last the annual Inter Divisional Peadar Cummins tournamnet took place. The first round games saw South Tipperary defeat North Tipperary and Mid Tipperary defated West Tipperary. Mid Tipperary won the final with the North winning the shield. The County Chairman Joe Kennedy presented Captains Brian Mc Grath Loughmore Castleiney and David Kelly Ballina with the trophies. Club Chairman Michael Carey addressed those present and thanked the participating teams. A sincere thanks also to our followers who prepared and served refreshments to a large crowd. Thanks also to those who prepared the field and kept the score board on the day.
This year the Club will be hosting the Kellogg's Cúl camp from 2nd July to 6th July. Full details can be obtained and places booked at www.kelloggsculcamps.gaa.ie. Any queries please contact the Co-Ordinator Ruairi O'Connell on 087-6708265.


---
Cemetery Masses

Masses will be celebrated in our local graveyards in the final week of June.


Ileigh Cemetery Mass on Tuesday 26th June at 8pm.

St. Brigid's Cemetery Mass on Wednesday 27th June at 8pm

Glenkeen Cemetery Mass on Thursday 28th June at 8pm.
---
St. Cualan's Senior Citizens 21st Anniversary Celebration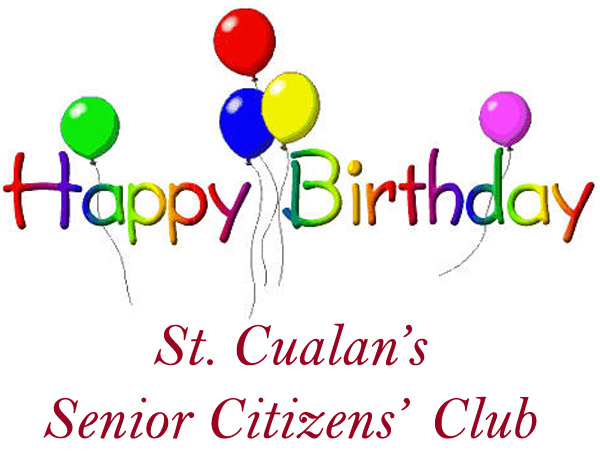 St. Cualan's Club are celebrating the 21st Anniversary of their foundation. Celebrations will be held in the Community Centre, Borrisoleigh on Sunday June 3rd. The Committee wishes to invite the people of our community to join us for a social gathering from 7pm to 9pm to mark this momentous occasion.

---
St. Patrick's Boys' N.S.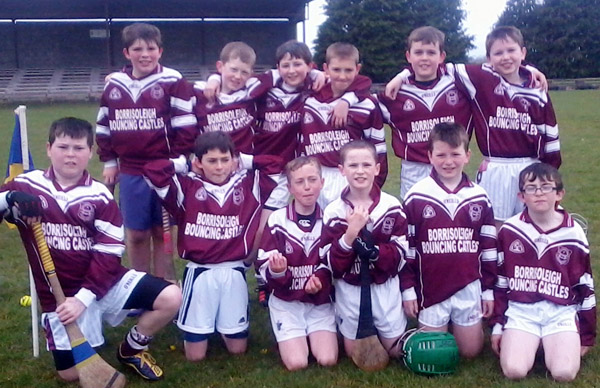 Delighted Borris boys on their way to a Co. Final!


The hurling calendar at St. Patrick's has been very full busy recently with boys taking part in a wide range of activities. Following a very closely contested In- School Skills Competition Kevin Maher, Dan Ryan, Raymond Mc Cormack and Cathal Hogan emerged as our representatives in the North Tipp Primary Schools' Skills Competition. They gave a marvellous display at Mc Donagh Park on Tuesday, 22nd to achieve a score of 1060 points, missing out on a place in the Co. Final by the narrowest of margins. Raymond continued to represent the school with distinction at Semple Stadium on Sunday when he was part of the Tipperary Primary Game team who defeated Limerick Well done Raymond.
In a very exciting day of hurling in Boherlahan recently, our U-11 Team B hurlers won their three games against Ardfinnan NS, New Inn BNS and Boherlahan NS to qualify for the Co. Final in Semple Stadium on 7/8th of June. Team A also represented us well in their Co. Semi-Final blitz in Toomevara, narrowly missing out on qualifying for the Co. Final. Well done to all concerned.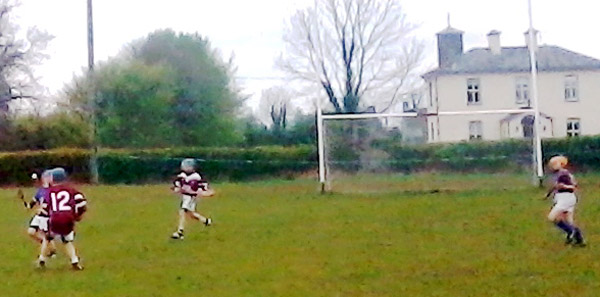 Action from the Boherlahan match




Borris boys defend well



Boherlahan on the attack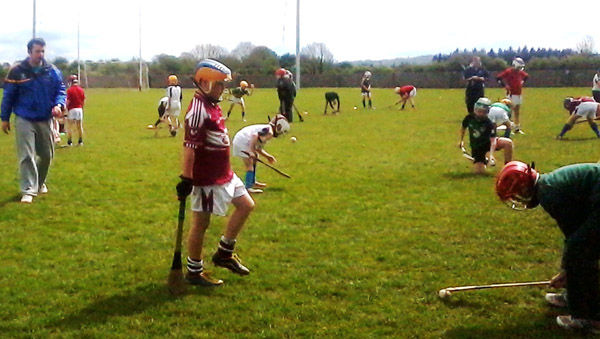 Every point counts!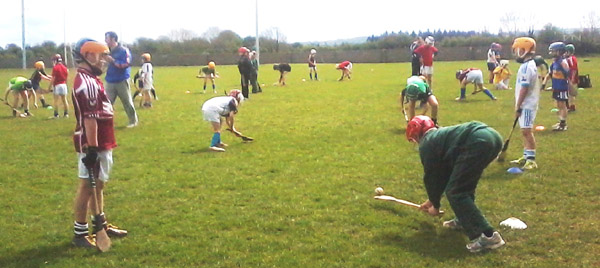 Jab-Lift Contest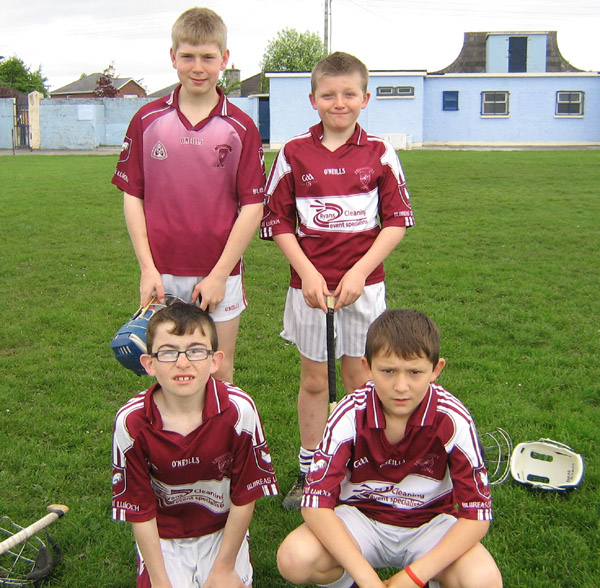 North Tipp Hurling Skills team 2012
Borris Boys and Bugs, Bees, Butterflies and Bats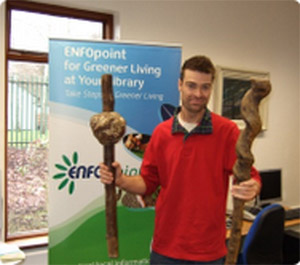 Aussie environmentalist visits St. Patrick's!


Dale Treadwell, a renowned environmentalist, ecologist and R.T.E. personality of 'Naturally Wild' and' The Den' fame came to our school to give a workshop as part of our SESE curriculum last week. He was very interesting and even brought his own pet insects with him. He demonstrated a food web and food chains to us. We looked at bugs and insects through the bug finders. He taught us a lot about bugs, bees, butterflies and bats. Everyone enjoyed the visit of this affable Aussie!!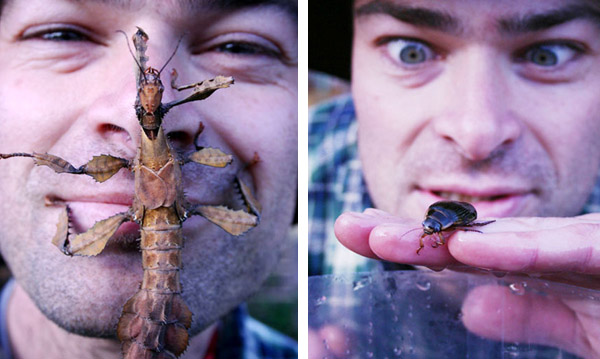 Dale up close and personal with a stick insect and a water beetle

---
Lourdes Church Gate Collection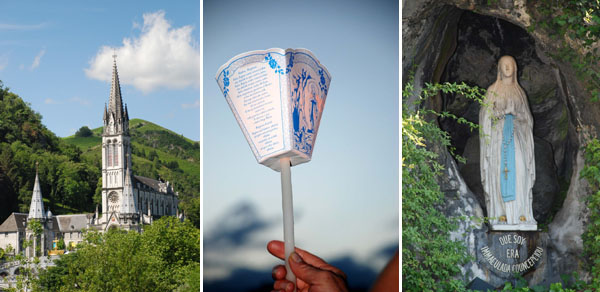 The Cashel and Emly Diocesan Pilgrimage to Lourdes takes place in June. The Borrisoleigh Lourdes Committee will be holding their annual Church gate collection on Saturday and Sunday (2nd and 3rd June) in Borrisoleigh and Ileigh. As this is our only means of meeting the costs involved in sending local deserving cases to Lourdes we very much depend on your generosity and we thank you for the support that you give to this worthy cause.
---

SCÓR AGM

Borrisoleigh Scór A.G.M. was held recently.New officers for the coming year were elected. These include Lucia Ryan as Chairperson, Philamena Walsh as Treasurer and
Mary Boyle-Bourke as P.R.O. No secretary was elected so the adjourned A.G.M. will be held in late August. The Chairperson thanked all outgoing officers and committee members for their hard work, enthusiasm and committment to Scór in the last year. Míle buíochas leo go léir.
---

It was a quite week on the camogie front this week with none of our teams playing any matches, however this weekend coming, once again the Borrisoleigh Camogie Club will be running the Linda O'Connor Memorial Tournament. The ladies will be defending their title. First match to commence at 3p.m. sharp on Sunday the 3rd June in Bishop Quinlan Park, Borrisoleigh. Teams confirmed for the day are Borrisoleigh, St Cronan's from Roscrea, St Brigids of Dalystown, Co Westmeath and Emeralds of Urlingford. There will be refreshments available in the park on the day. Once the tournament is over there will be a barbeque in Stapleton'spub followed with music by John Paul and Jimmy Ryan. It promises to be a great day of camogie followed by great food and entertainment. Best of luck girls.
Under 14 and 16 training in the park on Saturday at 12.
Under 12 training parents/guardians will be texted.
Under 10 training at 6 pm in the park on Thursday evening.
The under 6 and 8training continues on Tuesday evening at 6.30 pm to 7.30 pm, in the Park. Could all girls bring their helmets, hurleys and shin guards.


---
Borris-Ileigh GAA News


Senior Hurling
We play Kiladangan in our last match in the group.This is a must win match. It takes place in Dolla on Friday 1st. June at 8pm. Your support would be greatly appreciated. The best of luck to all concerned.

Junior A Hurling
At present we are unsure when this match will take place. It was down to be played on Saturday 2nd June ,but this may now be either Sunday 3rd or Monday 4th. This is the Semi-final so we appeal for your support on the day.Also the best of luck.

Minor B Hurling
Our first match is versus Templederry – date and time to be confirmed.
Tipp GAA Draw is now on the 8th. June, so anyone interested in joining this fantastic draw contact T F Stapleton on 086 3334826 or any committee member. You can pay yearly or monthly. There are great prizes to be won.
Merchandise is available every Saturday between 11am to 1pm in the pavilion or contact 087 9439531.
Congratulations to the Juvenile Club on the excellent running of the Peadar Cummins tournament last Saturday.
---
TRANSITION YEAR NEWS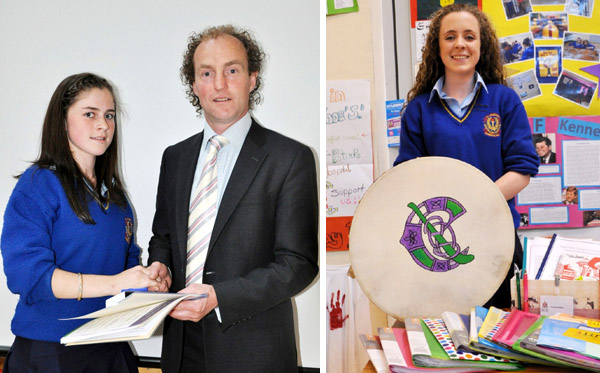 Cllr. John Hogan, presents Julieanne Bourke with her certificates for the year while Ciara Dunne displays her work
The TY class in St. Joseph's had an action packed year which culminated with their awards ceremony on Tuesday 22nd of May. During the year the students took on a variety of challenges. The first of these was the President's Bronze Gaisce award. The students found this a very rewarding experience as it encourages them to get involved in their community in addition to developing their own personal skills. The class also entered the Young Social Innovators competition. For their project they chose the area of mental health and the title of their project was "Give Your Head A Helping Hand". Fundraisers for Aware and awareness days held within the school helped promote the importance of having a positive mental attitude.
On May 16th the class visited the Garda College in Templemore for a talk on road safety. This day was organised by the Thurles Traffic Corps and had a profound effect on the students. They came away from the day with an insight into the devastation road traffic collisions have on everyone, not just the victims and their families but for the professionals who deal with the aftermath of such collisions.
Trips and outings during the year were many and varied; Castlecomar coal mines, Trinity College Dublin Observatory, the National History Museum, Nenagh Heritage centre, Leinster Driving School, UL activity centre to mention but a few. The students took part in the GAA coaching initiative; they are certified in basic First Aid and the Safe Food Pass. Physical activities made up a large part of the year; tag rugby, kickboxing, hiking and hill walking. They hope to end the year with a trip to Lahinch to the surfing school.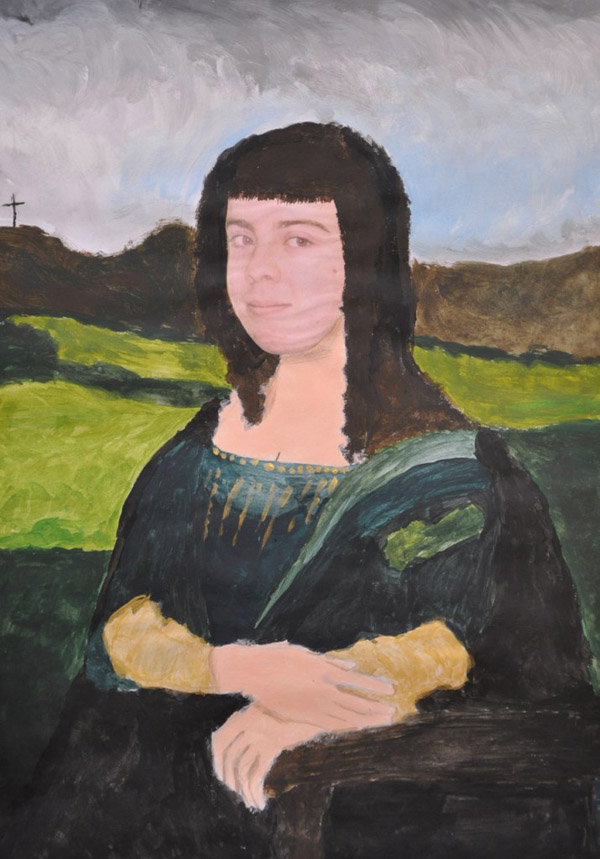 Martin Coffey self-imposed on the Mona Lisa
Display of the Transition Year work
---
4th Class Indoor Hurling Blitz in St Joseph's College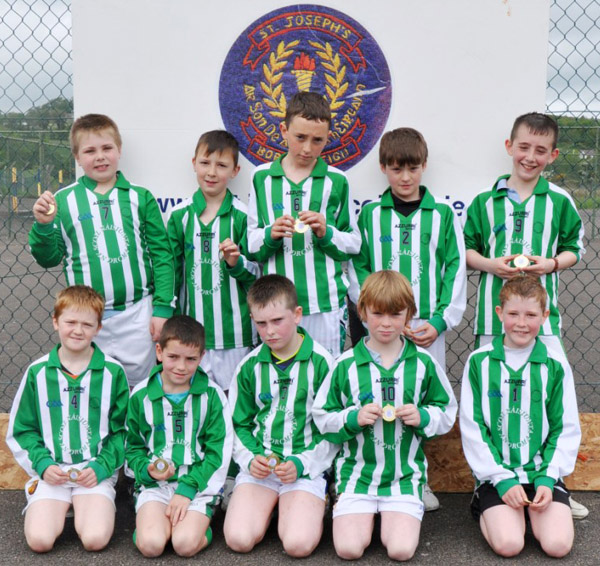 Winners at The Hurling Blitz at St. Joseph's College recently



This May we initiated a new concept in St Joseph's College. Mr Kevin McCarthy and Coach Eddie Costello devised a structure for a blitz to be held in the school for groups of 4th class students representing their local primary school. Transition students were instrumental in ensuring that this was a very efficiently run enjoyable experience. The main sports hall was central to proceedings as the teams were organised in a ground hurling 7 a side structure.
All students from primary schools were included in all games and the general feedback was very positive. "the best run event we have attended this year" quoted on school principal.
The atmosphere was greatly enhanced by the fine sunny day which allowed us to construct a mini arena on basketball court one. The inclusion of sound effects and commentary all added to a general level of excitement. The secondary school body played their part in cheering on teams during the morning and lunch breaks. A classic finale to the early group was decided in the most dramatic of penalty shootouts in an atmosphere that will leave an impression on the participants from Drom NS and the local Borrisoleigh School.
The finale of the main competition saw Upperchurch NS come out on top after some excellent games with schools from Barnane, Killea, Borrisoleigh, Drom, Templederry all providing whole hearted commitment. The school had organised medals for all participants and the highlight for many of the younger students was being allowed access to the canteen for refreshments and chill-out time.
The school would like to thank the teachers and parents from the local primary schools who made the day such a success. It is hoped to develop this competition on a yearly basis. The school has been very fortunate to have the presence of two senior Tipp hurlers David Collins and Gearoid Ryan (past pupils) who graciously gave of their time to present medals and pose for photographs.
We are indebted to Eddie Costello who has greatly aid the positive drive to continue the great hurling tradition of the school where he captained the school with such distinction.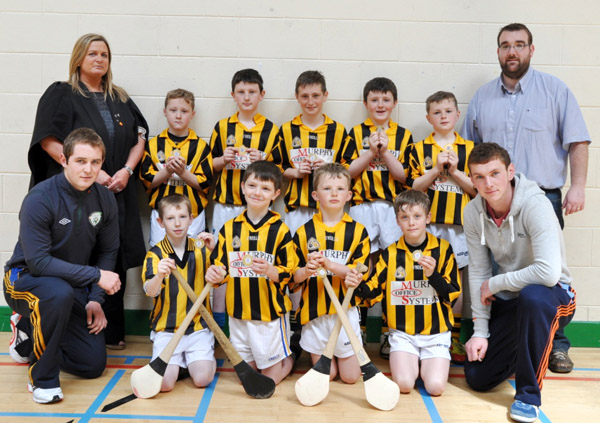 Medal winners of The Hurling Blitz at St. Joseph's College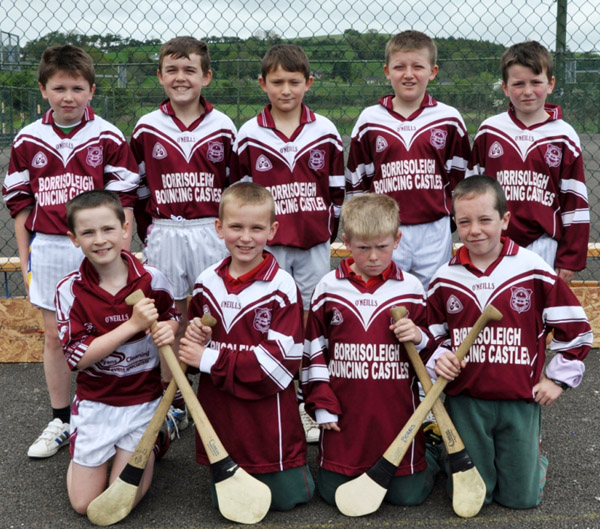 Borris Men who participated in The Hurling Blitz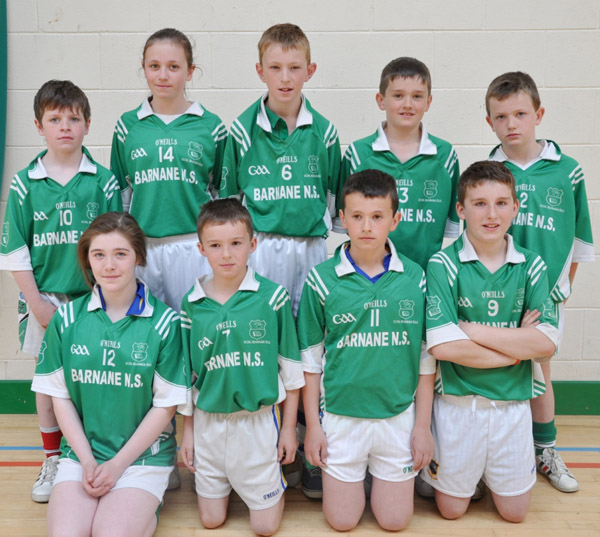 Barnane Pupils who proudly represented their school in The Hurling Blitz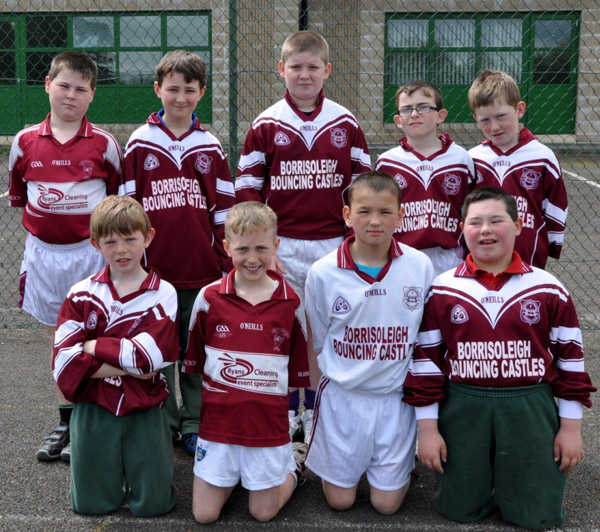 More Borris Men who played in The Hurling Blitz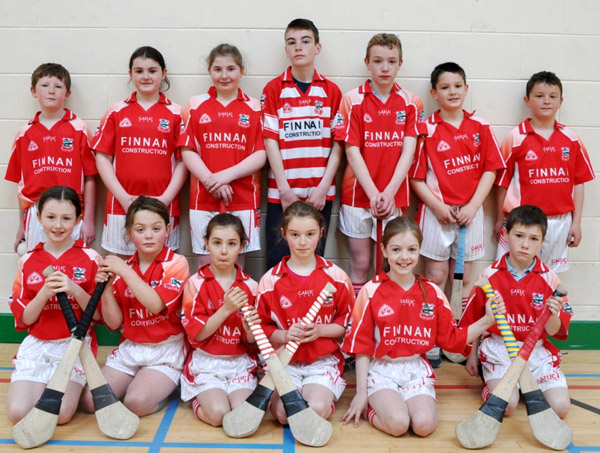 Killea pupils who were happy to represent their school in The Hurling Blitz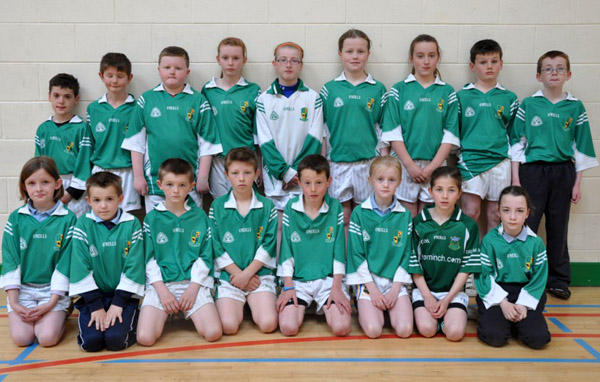 Inch hurlers who enjoyed their hurling experience at The Hurling Blitz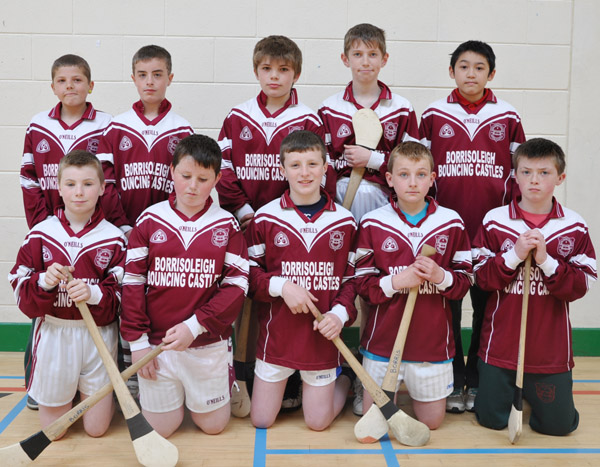 Borris lads who participated in The Hurling Blitz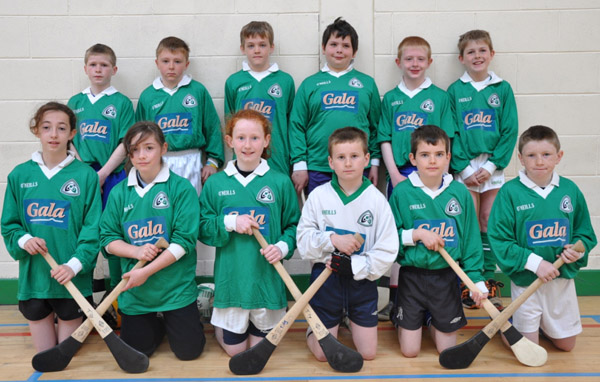 Templederry pupils photographed at The Hurling Blitz in St. Joseph's College recently
---
Tipperary Fayre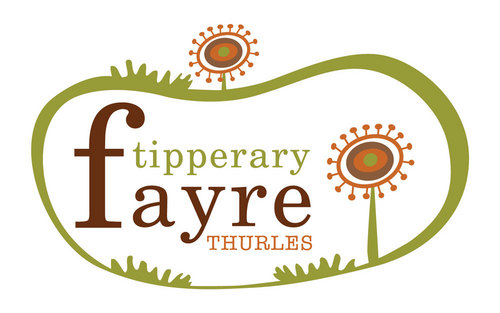 The Tipperary Fayre is coming to Thurles on Saturday the 2nd of June 2012 (June Bank holiday) from 11am-6pm at the Source Arts Centre, Thurles. It's going to be a great FREE family day out full of kids entertainment, food demos, music and much, much more. With over 40 food & craft stalls featuring the best of Tipperary, we're hoping that the people in the area support all these great local craftspeople and food producers. Tickets for the food demos available from The Source Box Office 0504 90204 (Catherine Fulvio is €10), the butchery and healthy lunchboxes demos are free but need to be booked).
---
Bus to Knock



A bus will leave the Square, Borrisoleigh for Knock Shrine on Saturday June 23rd at 8.15a.m.

For enquiries or booking contact Mary at 51241 or Mary at 51535.

Fare €20.00

All are welcome.
---
Advertising Section
To view this week's Advertising Section:
Click here
---
Marian Hall Lotto
29/05/2012
Numbers: 6, 18, 23, 25
No Jackpot Winner
1 Match 3 @ €150
John Stapleton, Pallas
Next Week's Lotto Jackpot
€6,350
---
Pic of the Past… down memory lane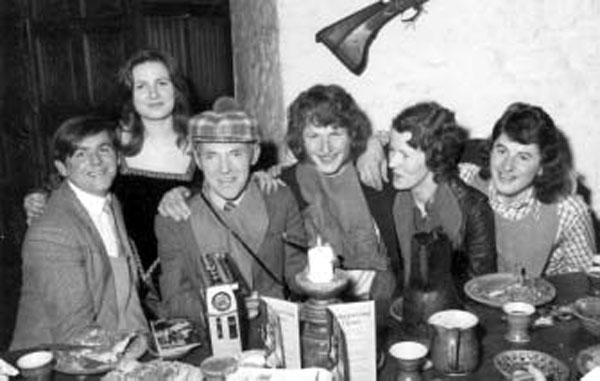 Bunratty Castle
Billy Ryan Murray, Bunratty singer, Paddy Prior, Fitzmaurice Ryan, Margaret Ryan and Paddy Ryan Murray
---
Your Website Needs You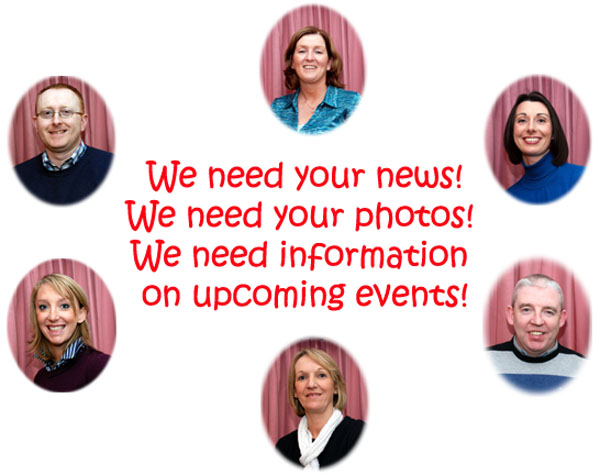 Committee: Enda Ryan, Noreen Fahy, Margaret Cowan, Michael Barry, Marie McGrath and Aileen Óg Groome

Many thanks to all those who contributed photographs and news items. Remember, we need you to continue to send us material so that we can keep our website current and interesting.

Send your email to:
info@borrisoleigh.ie
Also, if you like what you see and want to leave a comment, remember to use the Guestbook!
While we make every effort possible to ensure that the information contained in this Website is accurate and complete, we cannot accept any legal liability as a result of the inaccuracy or incompleteness of the information presented to users of this site