Due to the large volume of requests for local Commercial/Business Advertising on the website, we have decided to open a new section entitled Advertising/Diary of Events. All advertising and upcoming events will be included in this section, with a link each week from the Current News page. It will be updated every Wednesday and all items for inclusion should be emailed to
info@borrisoleigh.ie
by 8pm on Tuesday. We will continue to include advertising for charitable/non-profit making events in the Current News page.
To view this week's Advertising Section:
Click here
---

Annual Spring Clean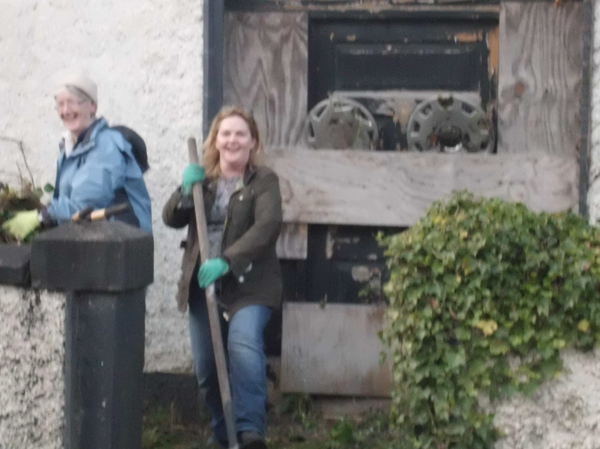 The Borrisoleigh Development Association would like to thank all those who turned out on Monday evening to help with the Annual Spring Clean three trailer roads of litter was gathered from around the town and its hinterland. Thanks is also due to the county council and An Taisce for the supply of equipment and free access to dispose of the litter collected. A lot of good work was achieved in a few hours. If people notice rubbish being dumped we would encourage you to ring Freephone 1800 250 350. We reproduced some information "Litter and the Law" which you may find helpful.
---
Senior Hurling: We had a good win over Roscrea last Saturday evening in Moneygall. This was a much improved performance from the previous match. We now need to concentrate on our next match versus Kilruane in two weeks time. Well done to all involved.
Junior C Hurling: We were comprehensively beaten by Ballinahinch in the first round. A lot of players were missing so we need all players to turn up for the next game.
Minor Football: This team defeated Silvermines last week and are now looking forward to the next game.
Membership is vitally important so we need all players who have not paid up to do so immediately. Again we appeal to people to contact their friends who are away from home that our lotto is online. Our lotto is very imortant in the running of the clubs finances.
The club extends its deepest sympathy to the Floyd family Newport on the passing away of their father recently. Ar dheis de go raibh a anam dilis.
---
Borris Ileigh Juvenile GAA Club
Congratulations to Kieran Maher who was a member of the North Tipperary U16 Garda Cup winning team recently. Well done to James Mc Cormack and Eoin Stapleton who represented the Club on the North Tipperary U15 team in the recent Rodger Ryan tournament also.
Our U12 group 2 team were comprehensively beaten by Silvermines last week end. We have a bye on this Tuesday night and are waiting the results of Tuesdays fixtures to see if we qualify for the knock out stages.
Well done to St Josephs Secondary School U15 hurling team who recently won the Munster U15 Corann Solo against St Declans Kilmacthomas after extra time. Congratulations also to the schools U17 team who won the Co Tipperary U17 Fitzgerald Shield also.
---
Camogie Notes




The under 14's fourth match of the championship scheduled for Tuesday 1st May at 7pm at home against Moycarkey was postponed as pitch was unplayable parents/guardians will be texted when match is re-arranged. Well done to Sarah Kinane who represents our club on the under 14 Tipperary team they won their first inter county blitz of the season recently in Limerick.
Junior team will be texted with details of the next league match against Thurles it will be arranged as soon as pitch is playable. Training will be 6.30 pm Friday evening.
The club will be holding the Linda O'Connor memorial tournament again this year. It will be held on the Sunday of the June bank holiday weekend the 3rd June 2012 in the park. We look forward to a big turnout. The junior team are the current holders of the Linda O'Connor shield and they will be defending their title very seriously as this tournament means a great deal to the club. Linda's father Vincent is currently president of our Club.
Under 14 and 16 training in the park on Saturday at 12. Well done to Clόda Scanlan who was part of the Tipperary under 16 team who reached a Munster semi-final which was played last Sunday in dreadful conditions against Cork who were the victors on the day.
Under 12 training Thursday evening at 6pm.
The under 6, 8 and 10 training continues on Tuesday evening at 6.30 pm to 7.30 pm, in the Park. Could all girls bring their helmets, hurleys and shin guards.
Can all members who haven't already done so return your membership forms and insurance fees thanks. Our next committee meeting will be Friday 4th May at 8pm in the park. It is important that all committee members attend.
---
Gortnabole Lamb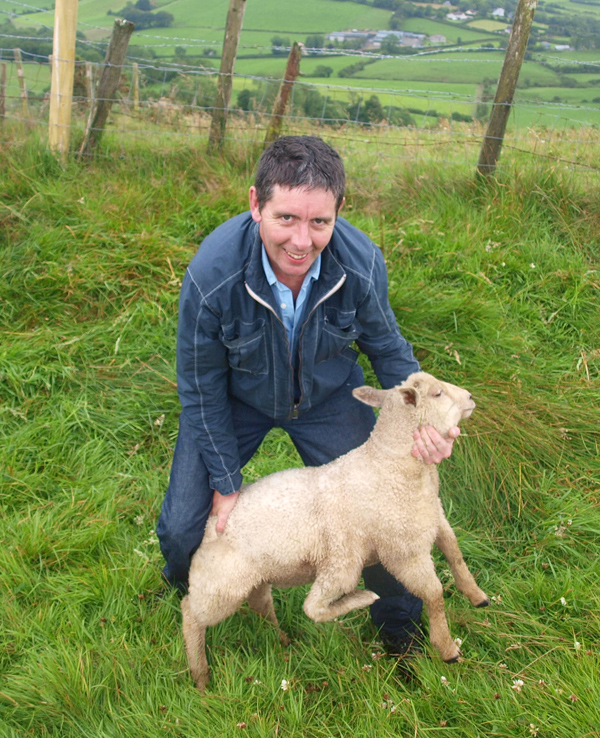 This is a picture of Adrian Nolan with the 5 legged lamb at Gortnabole, and was his birthday on the 27th of April.
---
Marian Hall Lotto
01/05/2012
Numbers: 5, 6, 10, 14
No Jackpot Winner
No Match 3
2 Name Draw @ €75
Ger Kent, Fortview, Borrisoleigh
Mary Ryan, Curreeny
Next Week's Lotto Jackpot
€5,750
---
Pic of the Past…..Down Memory Lane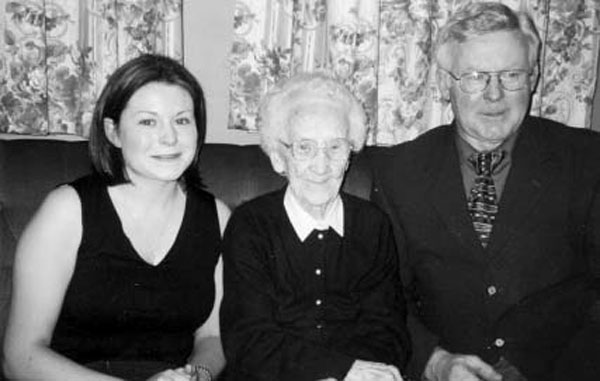 Lorraine, Peg and Tim McLoughney, all from Glentane
---
Your Website Needs You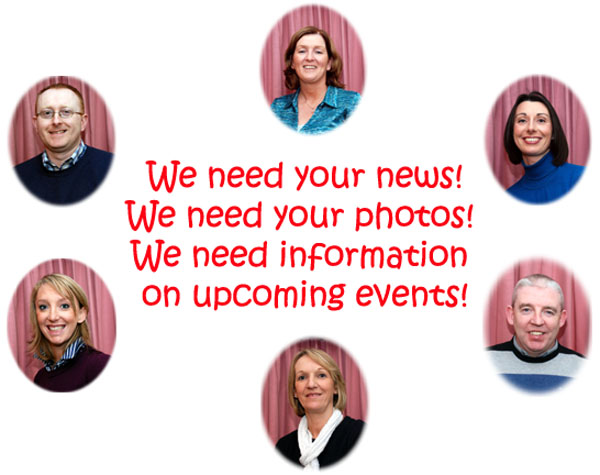 Committee: Enda Ryan, Noreen Fahy, Margaret Cowan, Michael Barry, Marie McGrath and Aileen Óg Groome
Many thanks to all those who contributed photographs and news items during 2011. Remember, we need you to continue to send us your news in 2012.

Send your email to: info@borrisoleigh.ie
Also, if you like what you see and want to leave a comment, remember to use the Guestbook!
While we make every effort possible to ensure that the information contained in this Website is accurate and complete, we cannot accept any legal liability as a result of the inaccuracy or incompleteness of the information presented to users of this site