Due to the large volume of requests for local Commercial/Business Advertising on the website, we have decided to open a new section entitled Advertising/Diary of Events. All advertising and upcoming events will be included in this section, with a link each week from the Current News page. It will be updated every Wednesday and all items for inclusion should be emailed to info@borrisoleigh.ie by 8pm on Tuesday. We will continue to include advertising for charitable/non-profit making events in the Current News page.
To view this week's Advertising Section: Click here
---
Want to save Money on your Energy Bills?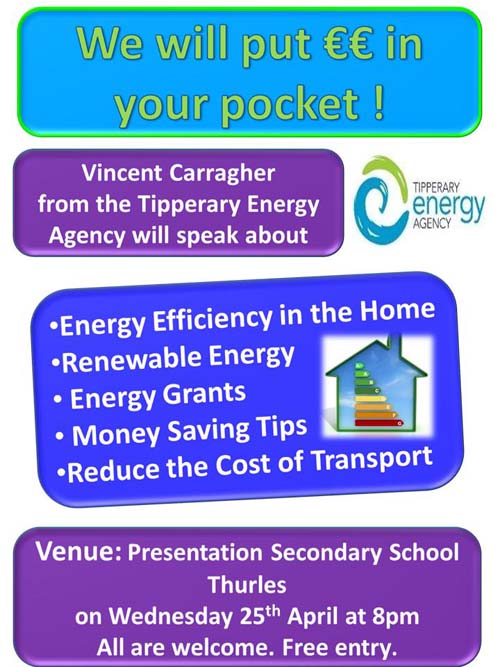 Vincent Carragher from the Tipperary Energy Agency will speak about Energy Efficiency in the Home, Renewable Energy, Energy Grants, Money Saving Tips and how to Reduce the Cost of Transport. Venue: Presentation Secondary School Thurles on Wednesday 25th April at 8pm.All are Welcome. Free Entry.
---

May He Rest in Peace

Joe Ryan RIP
The death occurred on Tuesday 17th April of Joe Ryan of Glenbreeda and late of Nenagh Rd. His Funeral Mass took place in the Sacred Heart Church Borrisoleigh on Friday 21st April with burial in Glenkeen Cemetery. We offer our deepest sympathies to his family and friends. May he rest in peace.



---

Church Gate Collection
Parents Association of St. Therese's National School will hold a Church Gate Collection at masses this weekend. Monies collected will go towards funding extra-curricular activities etc. for the pupils in the school. Your support would be very much appreciated.
---

May He Rest in Peace


The death occurred on Monday 16th April of Michael Treacy of Garranagreena Lwr. His Funeral Mass took place in the Sacred Heart Church Borrisoleigh on Thursday 20th April with burial in Glenkeen Cemetery. We offer our deepest sympathies to his family and friends. May he rest in peace.

---
Third Age – Senior Help Line

'Do you need someone to talk to? Senior Help Line is a confidential listening service for older people provided by trained older volunteers for the price of a local call anywhere in Ireland, LoCall 1850 440 444.
Senior Help Line is a national programme of Third Age which promotes the value of older people who volunteer in programmes throughout Ireland's communities.
'Senior Help Line is open every day and every evening, 365 days a year.
'Older people call for many reasons. They may feel lonely and want some company in their day, they may have financial, family or health worries. A small proportion may fear or be experiencing elder abuse, feel depressed and don't have the strength to carry on.
'Senior Help Line's trained older volunteers offer a friendly, listening and non-judgmental ear to all callers. So don't be alone with your problem. Lifting the phone lessens the loneliness. We will be waiting for your call. LoCall 1850 440 444'.
---
Public Information for Council Local Roads Programme for 2012
| | | | |
| --- | --- | --- | --- |
| L8075-9 | Rossnamulteeny ,Borrisoleigh | 70,000 Euros | Restoration Improvements |
| L2268 | Fantane School to Currabaha | 70,000 Euros | Restoration Improvements |
| L6170 | Cloghinch, Templederry | 50,000 Euros | Restoration Improvements |
| L2261 | Cloghinch to Currabaha | 97,217 Euros | Restoration Improvements |
| L6168 | Cooleen, Borrisoleigh | 65,000 Euros | Restoration Improvements |
| L6178/L6173 | Curraghkeale / Glenogue – Moankinane | 70,000 Euros | Restoration Improvements |
| L6179 | Garrangreine / Springfield, Borris | 65,000 Euros | Restoration Improvements |
The above is a revised Local Area Roads Programme for the Newport Electoral Area.
There is almost €500,000 for Road Restoration and Improvements in the Borrisoleigh Environs.
---

Borris Ileigh Juvenile GAA Club
U10 Munster GO Games Blitz.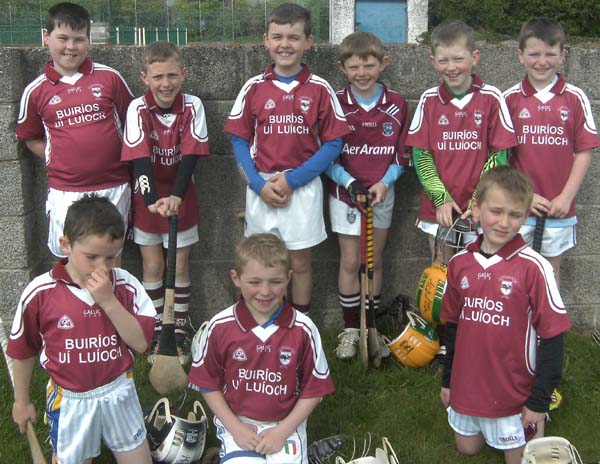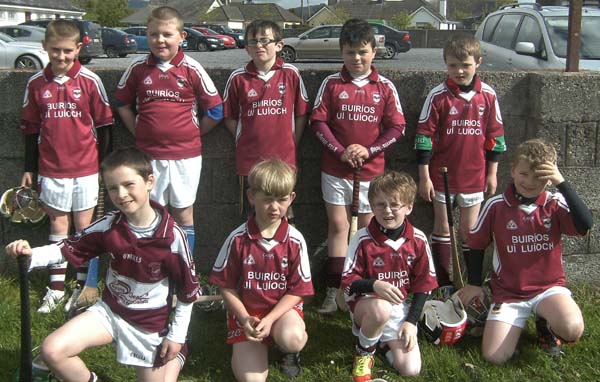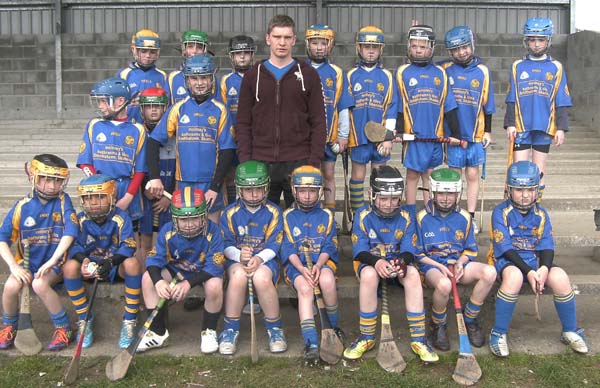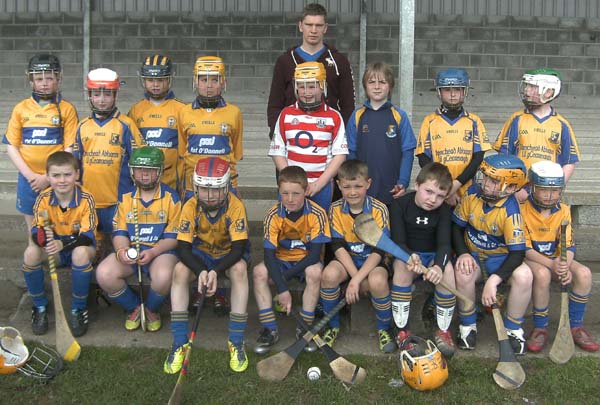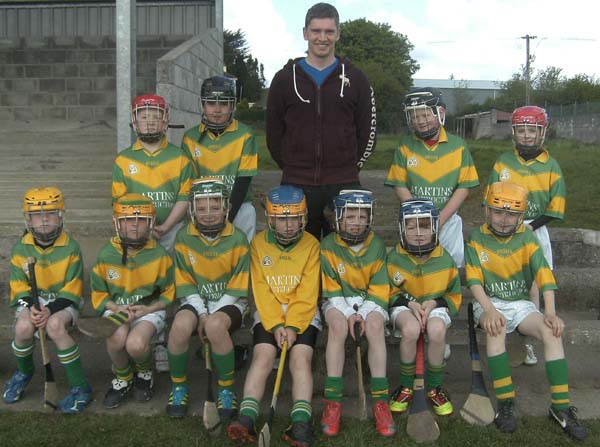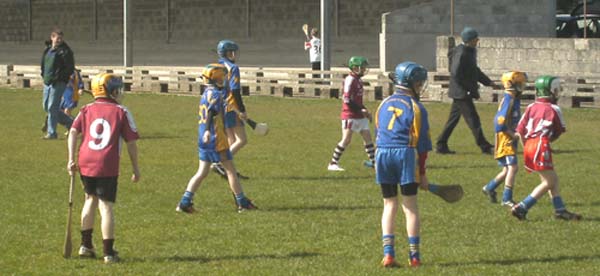 Last Saturday morning we hosted Newmarket on Fergus, Broadford , Sixmilebridge and Borris Ileigh in an U10 hurling blitz. An enjoyable mornings hurling was had by all with some great heart and determination shown by all participants. Thanks to Brendan Maher who attended on the morning and addressed the visiting players. Thanks also to the Club members who set up the playing fields and to those who organised and served refreshments to the visiting team afterwards. Congratulations to Jack Fitzgerald who represented the club in Semple Stadium last Sunday. Jack was selected by the Cul Camp Trainers at last years camp to participate and he done us proud. Well done Jack!.
Our U16 Football semi final is scheduled for Monday 30 April against the winners of Kildangan Gaels/ Templederry. Well done to the U14 footballers who recorded their second win of the league against Templederry last Wednesday evening.
U12 Football Our Group two team are continuing to make progress in the league and recorded their third successive win against Borrisokane last Friday evening. They play Silvermines next Friday night in the final group game. Our U12 Group three team put up a great performance last Friday night against Templederry but lost out narrowly. This was the final football game for this panel of players who worked hard throughout the campaign and put in some good performances.

---

St Therese's National School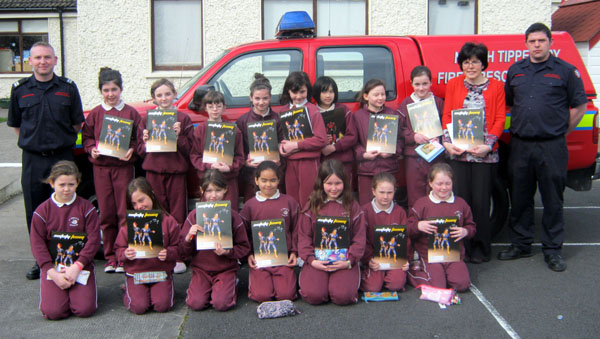 Third & Fourth Class receiving fire safety certificates from Fire Officers, Edward Scully and James Wixted, Templemore Fire Brigade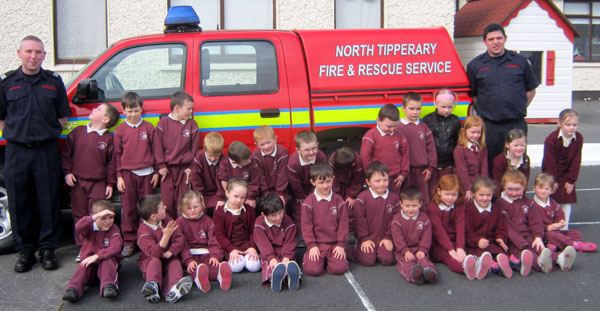 Junior & Senior Infant children after inspecting the fire engine



---
Borris-Ileigh GAA News
Senior Hurling
In the Co.Senior League last Friday, Sarsfields defeated us by nine points. This was a poor performance overall and we will need to improve immensely for our next match. We are down to play Roscrea next Saturday 28th. April in Moneygall at 7pm.
Junior A Hurling
We had a good win over Lorha last Sunday morning. Even though short a few players this was a good result. We now have two wins out of two, so keep up the good work.
Minor B Football
On Thursday the 26th. April we play Silvermines at 7pm. in Borrisoleigh. Junior C Hurling: The first fixture is on Sunday 29th.April in Borrisoleigh at 11.30am versus Ballinahinch. We need a good turn out of players for this match.
Sympathy
The club extends its sympathies to the family and relatives of Joe Ryan and Tom Costelloe who passed away recently.
Ar dheis de go raibh a anamacha dilis.

---
Borrisoleigh Camogie Club News

Our under 14's had their second championship game of the season on Friday the 20th April at home against Boherlahan. They had a poor result however the girls should be proud of their team effort with everyone playing to the best of their ability. They fought hard throughout the game never lost spirit and didn't give away frees, they were up against an older, stronger and more experienced team. In spite of this they managed to keep them almost scoreless in the second half. They had their third match of the championship against Ballingarry again the results didn't reflect the effort and team spirit that they displayed. They put on a good performance and gave away no frees. The under 14's will have their fourth match of the championship on Tuesday 1st May at 7pm at home against Moycarkey. Best of luck girls.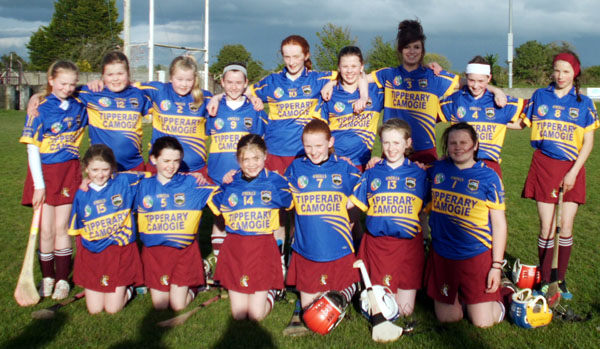 The under 14 team that played against Ballingarry. They are in Tipperary jerseys as Ballingarry have the same team colours as ourselves.



The third league match of the season was held in the Knockavilla against Knockavilla on Sunday the 22nd April, 2012 at 12.30 pm. Knockavilla had the wind in the first half they opened the scoring with a point however this was the only time they were to lead. The Borris ladies played well with many of them in new positions. Welcome back to Julie who had her first game of the season. Well done girls a great team effort from the goalie straight through to the forwards. Full time score 1-7 to 1-11 Borrisoleigh scorers Mary Bradshaw 1-0, Sinead Ryan 0-1, Noirin Stapleton 0-2, Nicole Walsh 0-8(6f) Their next league match will be at home against Thurles on Sunday the 7th May at 12 noon.
Junior training Friday evening at 6:30 pm and Sunday at 12 noon.
Under 14 and 16 training in the park on Friday at 7:30 p.m.
Under 12 training Thursday evening parents/guardians will be texted.
The under 6, 8 and 10 training continues on Tuesday evening at 6.30 pm to 7.30 pm, in the Park. Could all girls bring their helmets, hurleys and shin guards.
The under 10's may have a blitz at the weekend awaiting confirmation from the county board check www.borrisoleigh.ie on Wednesday night for more details, and regardless parents/guardians will be texted with details as soon as we get them.
Can all members who haven't already done so return your membership forms and insurance fees thanks.
---
An Taisce Spring Clean Up 2012

Borrisoleigh Community and Development Association
Yes it is that time of the year again time to get out of a bright evening and bring your neighbours out also. Head down to the square collect some bags and gloves and help clean up Borrisoleigh on Monday the 30th April a member of the Development Association will be in the square from 6.30 pm to 7.30 pm with bags etc . and details of where to leave bags when full. The Development Association have registered for the annual spring clean with An Taisce. They've organised some refuse bags, gloves, hi-vis vests, bibs and litter pickers for the occasion. Once the litter is bagged they will collect it and dispose of it properly. We get a decent turn out every year a lot of good work gets done and we would like to thank all those concerned for their hard work. We look forward to seeing as many people as possible out next Monday evening.
---
Pic of the Past…..Down Memory Lane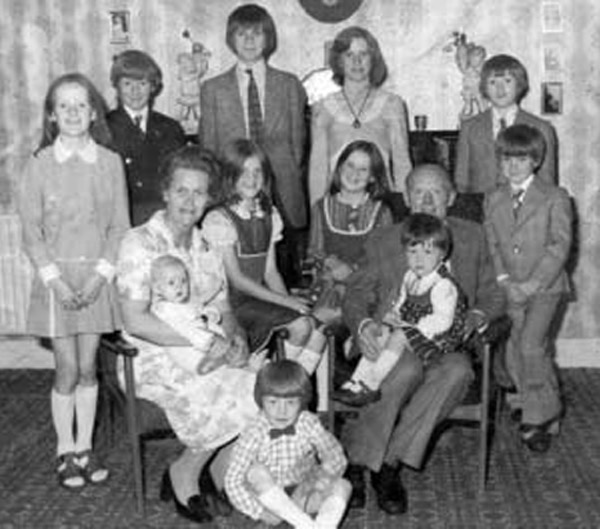 Stakelum Family, Main Street
Back: Claire, Richard, Pat, Ann, John and Conor
Seated: Angela (holding Robbie), Mary, Margaret, Conor (holding Angela) and
Tom (in front). Conor ran a hardware shop where O'Dwyer's Butcher's Shop is today.



---

Your Website Needs You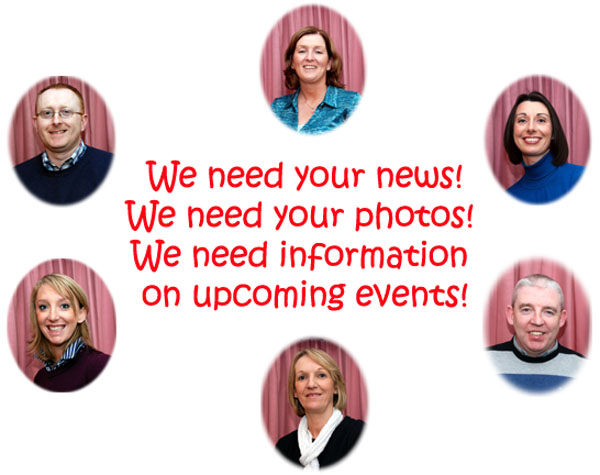 Committee: Enda Ryan, Noreen Fahy, Margaret Cowan, Michael Barry, Marie McGrath and Aileen Óg Groome

Many thanks to all those who contributed photographs and news items during 2011. Remember, we need you to continue to send us your news in 2012.
Send your email to: info@borrisoleigh.ie
Also, if you like what you see and want to leave a comment, remember to use the Guestbook!
While we make every effort possible to ensure that the information contained in this Website is accurate and complete, we cannot accept any legal liability as a result of the inaccuracy or incompleteness of the information presented to users of this site