Due to the large volume of requests for local Commercial/Business Advertising on the website, we have decided to open a new section entitled Advertising/Diary of Events. All advertising and upcoming events will be included in this section, with a link each week from the Current News page. It will be updated every Wednesday and all items for inclusion should be emailed to
info@borrisoleigh.ie
by 8pm on Tuesday. We will continue to include advertising for charitable/non-profit making events in the Current News page.
To view this week's Advertising Section: Click
here
---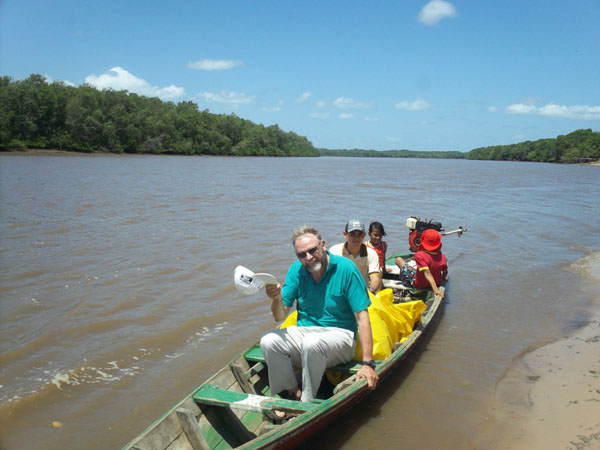 Olá to all of you in the Borrisoleigh Website team and Easter Greetings from a very warm Brasil !
Hope you are all well. I was transferred to a different parish at the end of January last, and this time they talked me into being Parish Priest again. I had escaped from that job for the past ten or fifteen years ! And now they caught me again.
Am just back after a fabulous Holy Week in the interior of the Parish. I was out on the island of the Canárias with a group of local lay missionaries visiting the homes and celebrating with the people. Its a very sandy island so I had to travel a bit by foot to get to the communities, a good bit by boat and I even got back to ride the horse a few times also…. and finally I even got back to using the Mule and car to get from one place to another…reminding me of the time when I used to take the Milk down to Currabaha and Templederry Creamery.
Had great Holy Week Liturgies with the local people who found it all very interesting that the new PP would leave the parish church on Holy Week to be with them on their Island. It was all a very enjoyable experience. The younger Brasilian confreres who live with me, visited other communities and looked after the parish church..
Look up Ilha das Canárias, Maranhao, Brasil in your computer and you´ll see one of the most beautiful places in the whole of Brasil which is only about two hours by boat frm my present Parish House of Araioses.
All the best to you all from Matt
For more photos
click here
---

Easter Sunday Cake Sale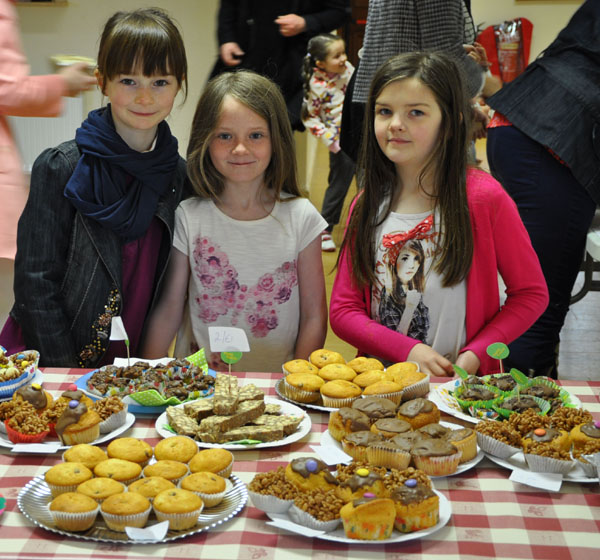 Parents Association of St. Therese's N.S. held a cake sale on Easter Sunday last in the community centre. We would like to thank everybody who donated cakes, buns etc for the sale and to all that purchased our goods. It was a great success and raised €756 for the school. So make a note in your diary Easter Sunday 2013 CAKE SALE. Thanks again.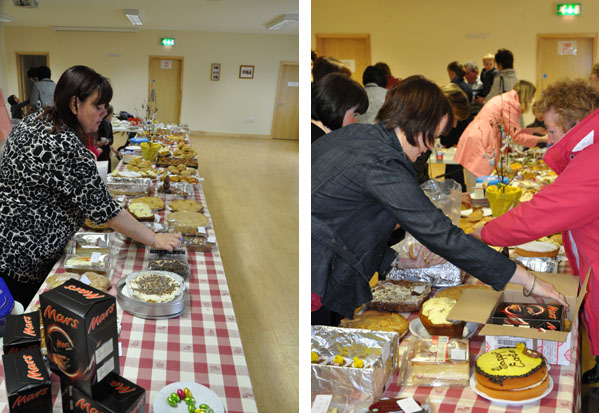 Some Parents helping out on the day.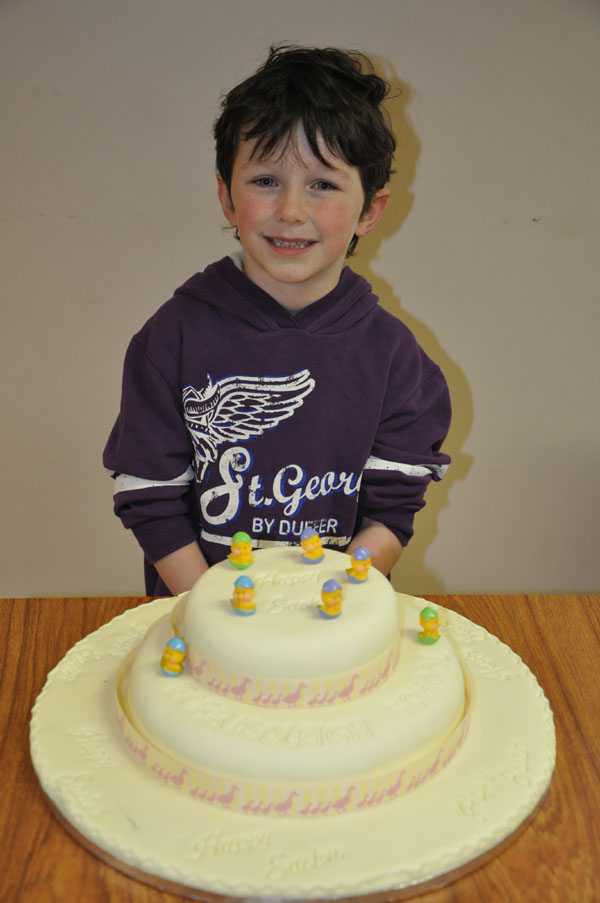 Congratulations to Will on winning the Easter Cake in a raffle at the Parents Association of St.Therese's N.S. cake sale. The event was such a great success it has been decided to make it an annual event. This beautiful cake was made and donated by Catherine Ryan of Main street (a past pupil of the school and aunt of Melissa in 2nd class). Many thanks to Catherine and enjoy to Will and family.
---
Borris-Ileigh GAA News
Senior Hurling: We had a good win over Moneygall last Sunday. The work rate by the team was vital in this match and also the passing movements were very good. Next Sunday we play Nenagh in Toomevara at 3pm. Your support would be appreciated.
Minor Football: Kiladangan defeated us by three points. This was a good display by all players.
Anyone who has not paid their membership yet, please do so immediately to our registrar or any committee member.
The club extends its sympathies to the family and relatives of Gerry Ryan, Glenanogue who passed away recently. Ar dheis de go raibh an anam dilis.
---

Borrisoleigh Camogie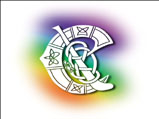 Our under 12's had their third blitz of the season on Saturday the 7th April. It was held in the Camogie Grounds the Ragg. The other teams who played were Thurles, Arravale Rovers, St. Mary's and Gortnahoe. Again they played all the teams and got on very well. Well done to the girls and their coaches.
The second league match of the season was held in the park on Tuesday 10th April at 6.30 pm. Drom was our opposition. It was a very tough game and unfortunately things didn't go our way three of our players had to be taken off injured. Our total of six points were the result of frees in the first half. There was only three points in the difference at half time but Drom pulled away from us in the second half. The final score was 0-6 to 3-9. We wish our injured players a speedy recovery.
The junior team will be travelling to London this weekend to compete in the London 7's senior competition at Tir Chonaill Park, Greenford. All the London senior teams will be competing along with LiverpoolUni,Ballinderreen of Galway, St Cronans and ourselves. The Getjar Senior Cup and the Coffey Senior Plate will be the silverware that we will be competing for on Saturday the 14th April. We wish all those travelling a safe journey and a successful trip.
Our under sixteen'schampionship match of the season against Roscrea has been postponed when match is re-arranged parents/guardian's will be texted.
Under fourteen's have their first championship match of the season away against Drom on Thursday 12th April at 7pm. Best of luck girls.
Juniors will be texted re training.
The under 6, 8 and 10training continues on Tuesday evening at 6.30 pm to 7.30 pm, in the Park. Could all girls bring their helmets, hurleys and shin guards.
Can all members who haven't already done so return your membership forms and insurance fees thanks.
---
Hello from Germany to Borrisoleigh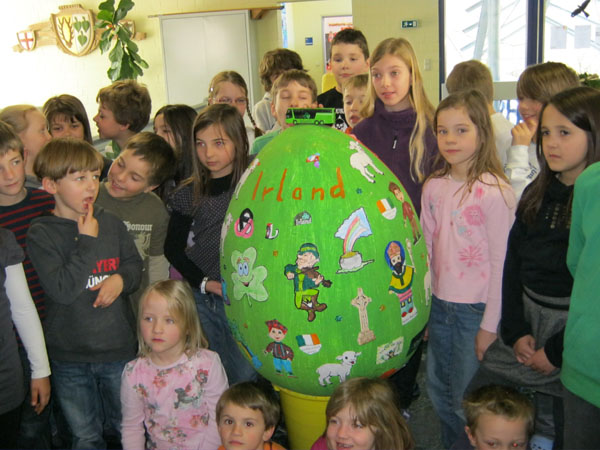 As we are the partner school of St. Theresas National Primary School for more than a year now, we wanted to wish everybody in Borrisoleigh a very Happy Easter Time. For a nearby Shopping Centre we had to create an Easter egg. As a topic we have chosen Ireland. Enclosed find a picture of the egg, which is now displayed in front of a Tommy Hilfiger Store. We hope you will like it.
Best wishes from sunny Germany
Staff and pupils of Grundschule Stahringen

---

Fit4Life Templemore are organising a Road Run Series for members on April 17th, 24th and May 1st @ 8pm. Entry for each night is €2 and entrants will predict their time, points will be given based how close the actual time is to the predicted time – over not under. These runs cater for all levels of fitness from walking to jogging to running and they will encourage everyone to go at their own pace. Prizes will be awarded for each run each night, the person will the lowest number of points wins. The route is – starting at the gate of the athletic track down the park lane, up Richmond taking the turn for the Thurles road, taking the first left and heading around by the Garda College and on up to the Church. Continue past the church and take the left turn heading down to the Centra shop and turning right here up towards the other Church and then taking a left here and head straight back to the track gate.
---
Marian Hall Lotto
10/04/2012
Numbers: 2, 3, 4, 26
No Jackpot Winner
3 Match 3 @ €50
John Walsh, Pallas Street
Eileen Hassett, Nenagh
Peg Moore, Templetuohy
Next Week's Lotto Jackpot
€5,300
---
Pic of the Past…..Down Memory Lane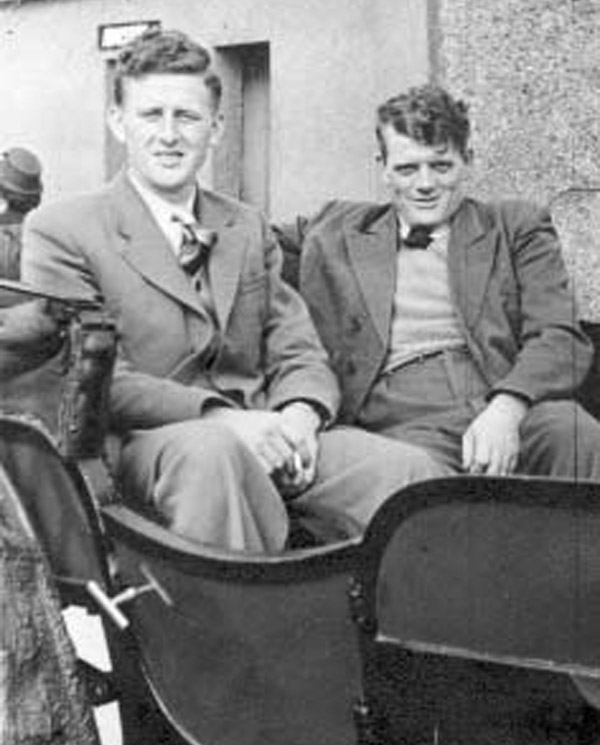 Ned Ryan, Rathcarden and Philly Ryan, Gortalough
Both won All-Ireland medals, Ned in 1950 and 1951,
Philly in 1937, 1945 and 1951.
---
Your Website Needs You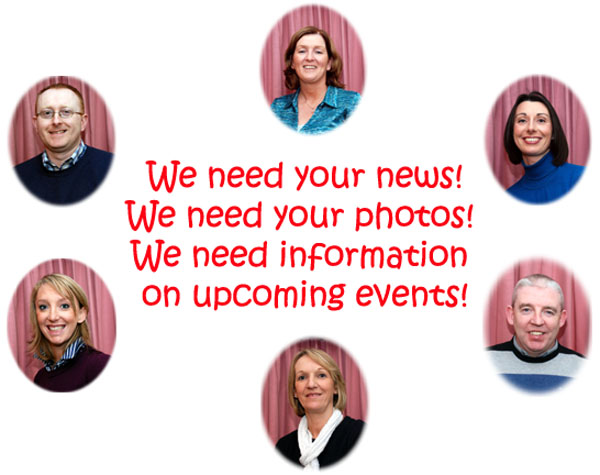 Committee: Enda Ryan, Noreen Fahy, Margaret Cowan, Michael Barry, Marie McGrath and Aileen Óg Groome



Many thanks to all those who contributed photographs and news items during 2011. Remember, we need you to continue to send us your news in 2012.

Send your email to: info@borrisoleigh.ie

Also, if you like what you see and want to leave a comment, remember to use the Guestbook!

While we make every effort possible to ensure that the information contained in this Website is accurate and complete, we cannot accept any legal liability as a result of the inaccuracy or incompleteness of the information presented to users of this site