Due to the large volume of requests for local Commercial/Business Advertising on the website, we have decided to open a new section entitled Advertising/Diary of Events. All advertising and upcoming events will be included in this section, with a link each week from the Current News page. It will be updated every Wednesday and all items for inclusion should be emailed to
info@borrisoleigh.ie
by 8pm on Tuesday. We will continue to include advertising for charitable/non-profit making events in the Current News page.
To view this week's Advertising Section:
Click here
---

Easter Ceremonies in Borrisoleigh & Ileigh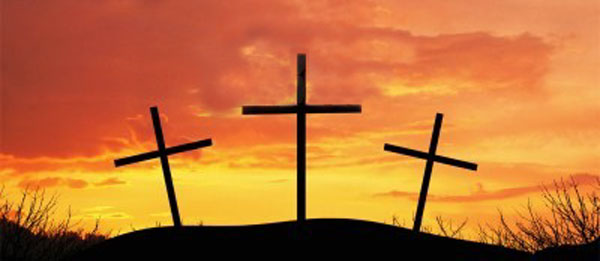 Father, into your hands I commend my spirit.

Sacred Heart Church, Borrisoleigh
Holy Thursday: Mass of The Lord's Supper – 8p.m.
Holy Thursday: "Watch with me" Holy Hour – 10p.m. to 11p.m.
Good Friday: Celebration of the Lord's Passion – 3p.m.
Good Friday: Stations of the Cross – 8p.m.
Holy Saturday: Easter Vigil Mass – 9p.m.


Ileigh Church
Good Friday: Stations of the Cross 7p.m.
---

Borrisoleigh Community Development Association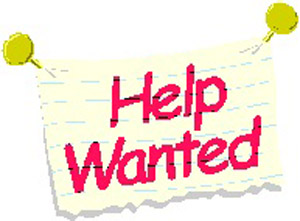 We will produce another Annual for 2012 and are getting organised a bit earlier this year. We are seeking interesting articles that relate to Borrisoleigh. They can be present day or relate to the past. It would be great if some photographs accompanied the articles, but we will accept articles without photos. We would also like to hear from people who have left the area, of their memories about Borrisoleigh, or from people who have moved into the area of their experiences in the locality. We would also welcome suggestions that may help us to improve the Annual. Again we would like to ask all the local clubs, organisations, schools etc. to keep us in mind and we will be in contact with you for an article on your activities from 2012 later in the year.
Importantly we would like to thank all those who submitted articles for the Annual at such short notice last year and all the local businesses who have kindly agreed to sell the annuals for us. Without your help the publication would not have been a success.
We look forward to producing our next annual and hope people both at home and away will enjoy it.

Please e-mail articles to borrisoleighannual@gmail.com
2011 Borrisoleigh Annual for Sale

Borrisoleigh Community Development Association still has some 2011 annuals for sale through the local shops or if you are away from the area we can post the annual to any place in the world for €10 (includes annual, packaging and postage). Please e-mail borrisoleighannual@gmail.com to request a copy.
---

Borris-Ileigh Juvenile GAA
Our annual table Quiz takes place on this Friday night in the Marian Hall after Easter ceremonies. Your support would be very much appreciated for this annual fundraiser.
Last weekend Na Piarsaigh, Cork U9 hurling team travelled to play our local team and an enjoyable mornings hurling was had by all. Thanks to everyone who helped out by providing and serving refreshments on the day. Thanks also to Paddy Stapleton who attended and addressed the players afterwards.
The underage football leagues continued last week and despite best efforts all round we were beaten in the U12, 14 and 16 fixtures. A further round of fixtures will take place this week.
---

St. Theresa's National School Cake Sale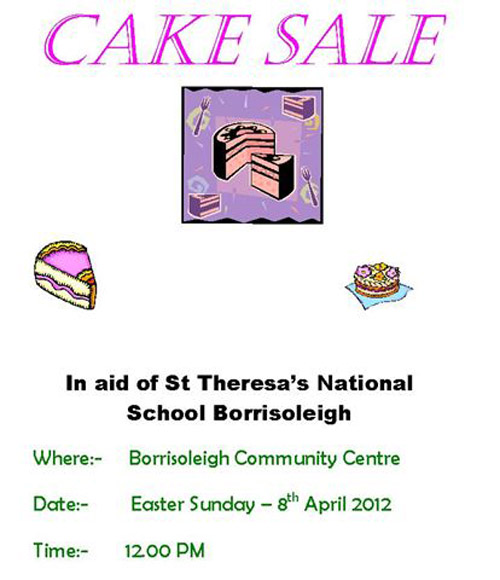 ---

Computer Classes – Borrisoleigh Community Centre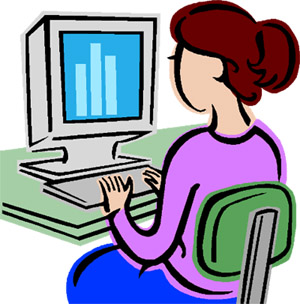 If anyone is interested in computer classes for next term i.e. September 2012, would you please contact the Community Centre Office at 0504 50643 Monday-Friday 9.30am – 1pm. To date there is no guarantee that we will be granted this course but we would be hopeful of classes provided we have the numbers required.
---

St. Patrick's BNS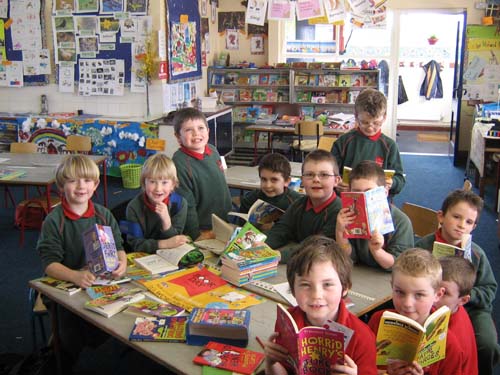 Celebrating World Book Day in the Junior Room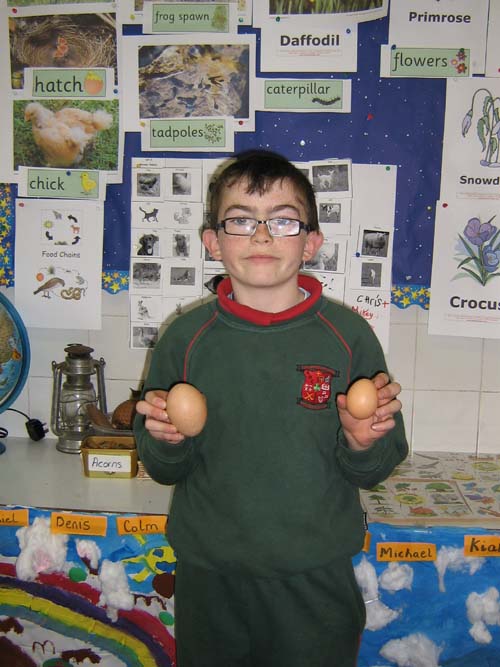 Easter 'Egg'-stra! Cathal discovered this extra large egg when he checked on his hens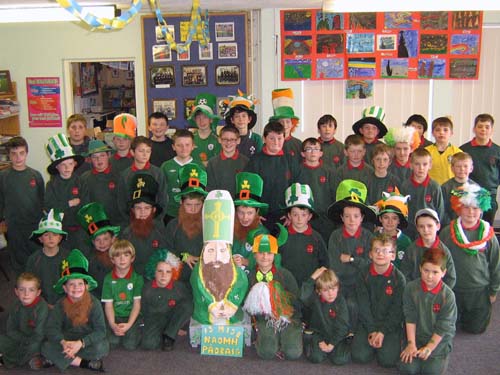 'Green Day' at St. Patrick's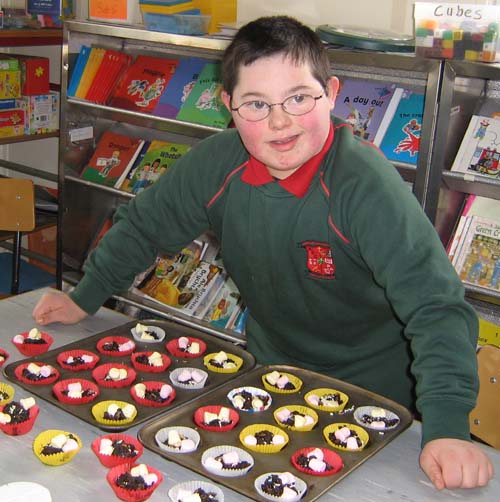 Fun to make and even more fun to share

Stop, look and listen-Ms Cummins leads the way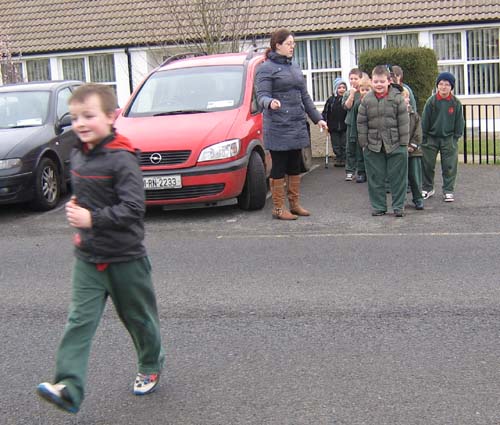 Practising our Safe Cross Code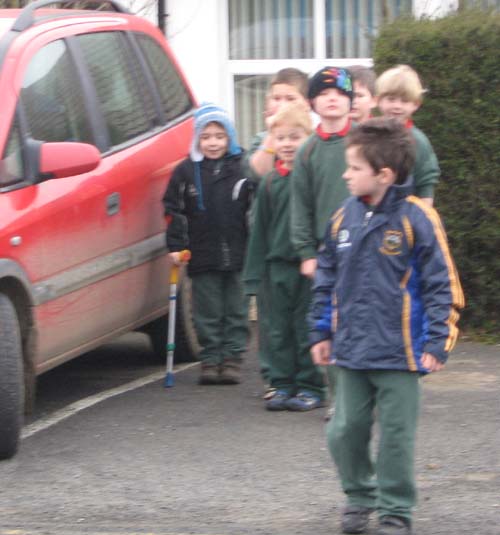 My turn soon….!.

The boys at St. Patrick's BNS have had a busy time recently with World Book Day, 'Green Day', Road Safety Week, Seachtain na Gaeilge and preparations for Easter. They can enjoy a well-deserved rest now that the holidays have arrived. Happy Easter everybody!
---

Borrisoleigh Camogie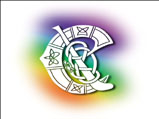 We had another busy weekend in camogie with both our under tens and junior teams commencing their competitive season.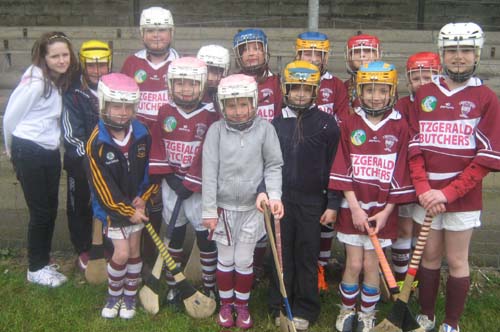 Our under 10's had their first blitz (Go Games) of the season on Saturday in Toomevara. Five teams were there on the day so the girls got four games and did very well in all their games. Well done girls you showed great skill and talent. A lot of our under 10 panel are also under 8.
The junior team had their first league game of the season on Sunday in the camogie field The Ragg against Fethard. They put on a fine display in all parts of the pitch. It took us two games to defeat Fethard in the championship last year but we managed it in one on Sunday. All of our ladies played well, frustrating the Fethard team from their forwards through to their goalie. Nicole Walsh opened the scoring with a point from a free, followed by a goal and a point from play. Mary Bradshaw then scored a goal from play. Fethard then got two points one from play the other a free. Nicole Walsh then got another point from play leaving the score at half time 2-3 to 0-2. The second half commenced with a goal from Nicole Walsh followed by a goal and two points from Fethard. Nicole Walsh then got another point from play followed by a point from play by Joanne Cowan who came on as a sub, Nicole Walsh finished up the scoring for Borrisoleigh with a point from a free. Fethard finished their scoring with a point from play which left the result at full time 3-6 to 1-5. Well done girls a great start to the competitive season. The next game of the league will see us play away to Drom on Monday the 9th April at 4 pm.
Under 14, 16 and 18 have training Saturday morning at 12 noon. Juniors have training Friday evening at 7 pm. Any changes will be notified by text.
The under 6, 8 and 10 continues on Tuesday evening at 6.30 pm to 7.30 pm, please note venue has changed to the Park. Could all girls bring their helmets, hurleys and shin guards.
Next weekend will be another busy one with our under 12's due to play their third blitz of the season on Saturday at 1.30 pm in the camogie grounds the Ragg. The other teams participating will be Thurles, Arravale Rovers, St. Mary's and Gortnahoe. Best of luck girls.
Can all members who haven't already done so return your membership forms and insurance fees thanks. We wish all our members and supporters a Happy Easter
---

Busy boys at St. Patrick's B.N.S.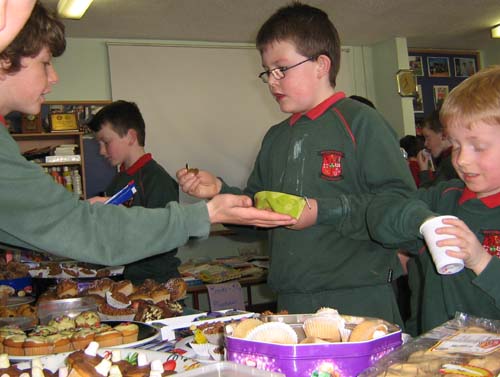 No shortage of business here!.
Snakes and Ladders are much better fun this way!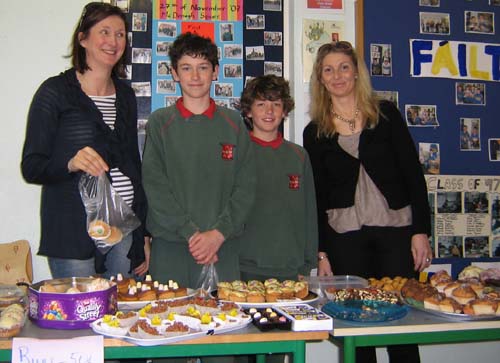 The Cake Stall


The lemonade stall and boys showing lots of interest in the raffle



The Toy Stall,what a fun way to practice our maths skills! and waiting for the raffle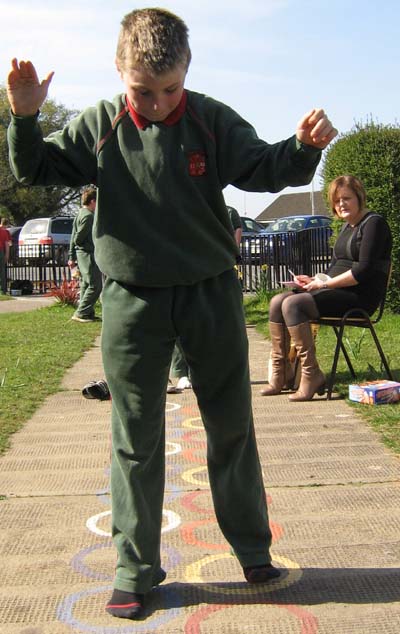 Ring Balance Game

---
Centra Sponsorship launch for the All Ireland Hurling Final
held at Croke Park on the 30th March 2012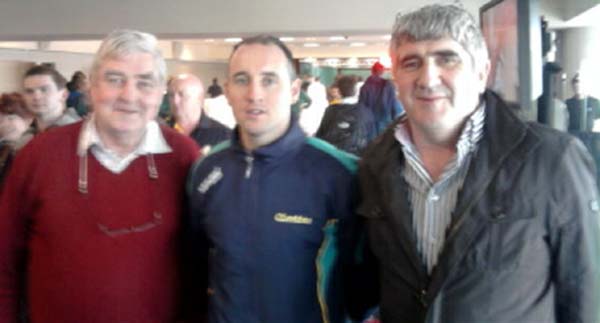 Albert Kelly, Owen Kelly & Sean Shanahan.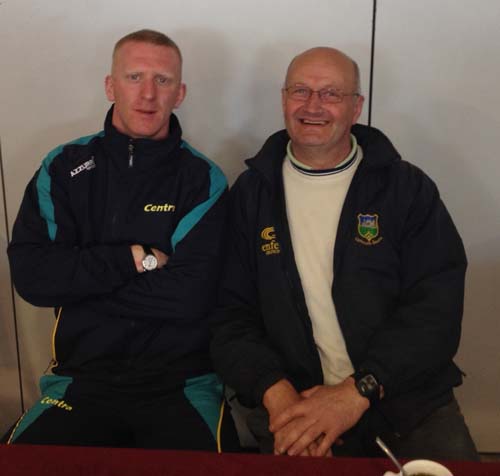 John Mullane & John Stapleton (the Saint)

---
Borris-Ileigh GAA News
Senior Hurling
: We play Moneygall on Sunday next 8th April. at 4.30pm in Nenagh.
Junior A Hurling: We had a good win over Nenagh last Saturday eveningeven though we were short a few regulars. All players gave a good account of themselves and hopefully this will continue into the next match.
Minor Football: We are down to play this coming Thursday the 5th. April. in Borris at 6.30pm.versus Ballinahinch Gaels.
Senior Scor: The Set Dancers and Novelty Act performed very well in the Munster Final last Saturday, unfortunately success was not with them on the
night. Well done to all the participants.
The Scór held their annual Céili last Friday night. A great nights entertainment was enjoyed by all. Thanks to all committee members who provided the catering and Tipperary Spring Water for providing a water cooler for the night. A special thanks to Tim Joe and Anne for their wonderfull music and to Michael Cooney and Philip Ryan for calling the sets.
We urge all players to pay their membership now. You can pay to our registrar John Bradshaw or any committee member.
The club extends its sympathies to the family and friends of Michael Corcoran who passed away recently. Ar dheis de go raibh an anam dilis.

---
Trath na gCeist 2012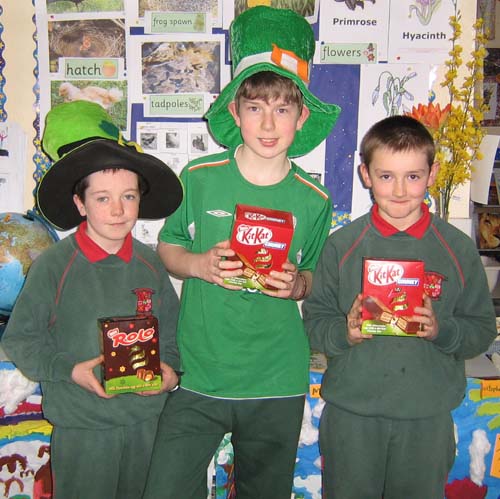 Trath na gCeist Winners 2012. Comhgairdeachas a bhuachaillí!.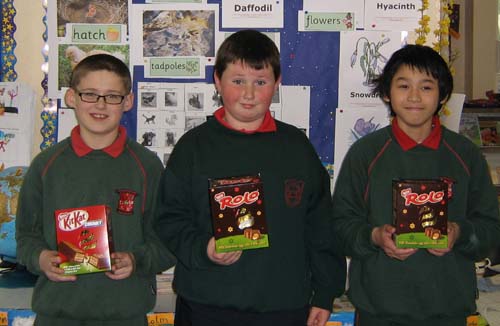 Tráth na gCeist Runners-Up 2012. Gach ceist as Gaeilge! Maith sibh a bhuachaillí!.
---

St. Cualan trip to St. Joseph's Monastery, Roscrea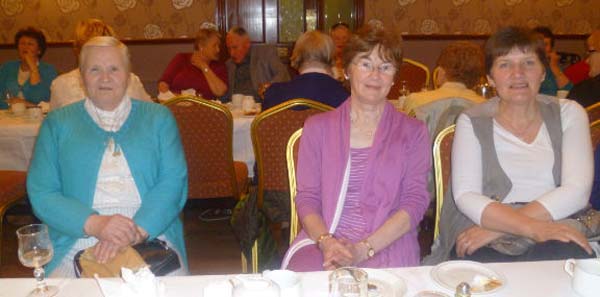 Biddy Young, Angela McSherry and Teresa Stapleton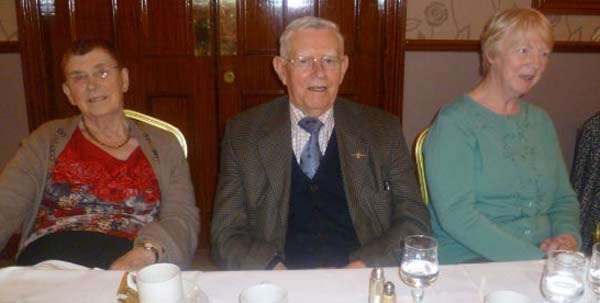 Mary Donoghue John & Chris Costello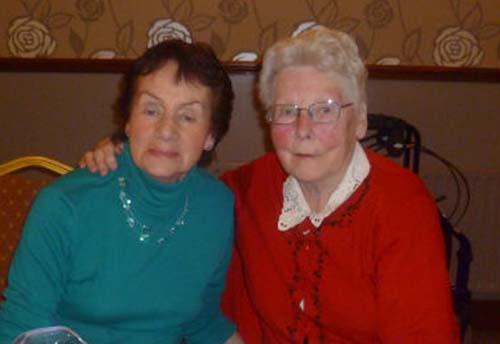 Noreen McGrath and Nora Butler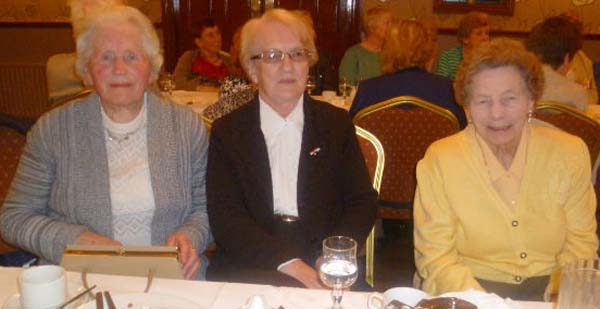 Peg McLoughney, Bridie Shanahan and Mary Clohessey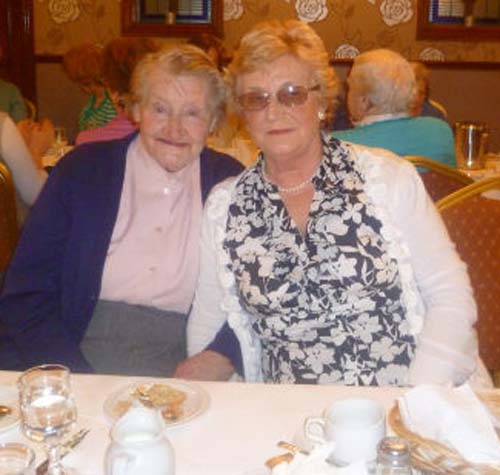 Sarah Costello and Mai Ryan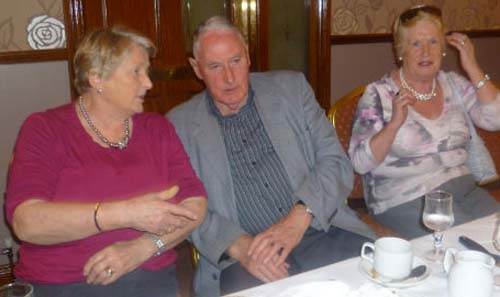 Margaret Kelly, John McGrath and Nora Delaney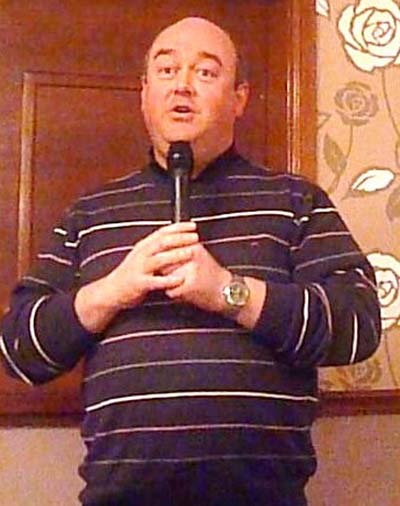 Fr. Tom Hearne entertaining with his medley of songs.

Mary wishes PJ a very happy birthday
It was a beautiful Spring afternoon on Thursday last when St. Cualans set out on their annual trip to St. Joseph's Monastery, Roscrea. This is an annual event where the group have the opportunity to receive the sacrament of Penance. We then returned to the Templemore Arms where we were served to a very tasty afternoon tea. Everyone was in great form and were quite willing to participate in the sing song. Our good friend P. J. Ryan was celebrating his birthday and was delighted to blow out the candles on his birthday cake. As you can see from our photos it was a very enjoyable day.

---

Easter Fun at Scoil Bhríde, Fantane



Under the guidance of Tracy Devaney the children ice and decorate buns with an Easter theme. These works of art were the pride and joy of each child as they carried them home.


Finishing off the buns while the children study their clues before the Easter egg hunt gets underway on the day of the holidays.
All Ireland Final' of the Schools' Credit Union Quiz


Well done to our quiz team who put in a great performance in the RDS. Congratulations to Ardfert Central N.S. who were winners on the day.
---

Céilí in the Marian Hall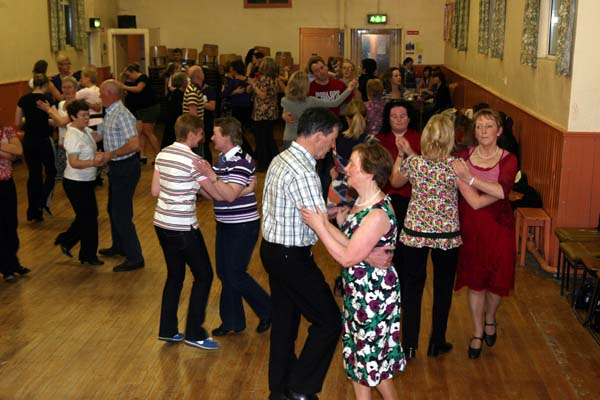 Annual Céilí in the Marian Hall Borrisoleigh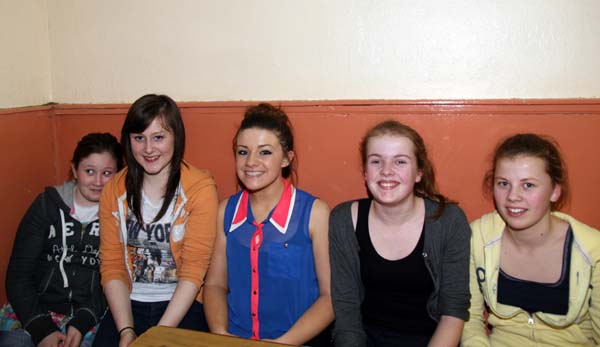 Smile! You're at the Céilí!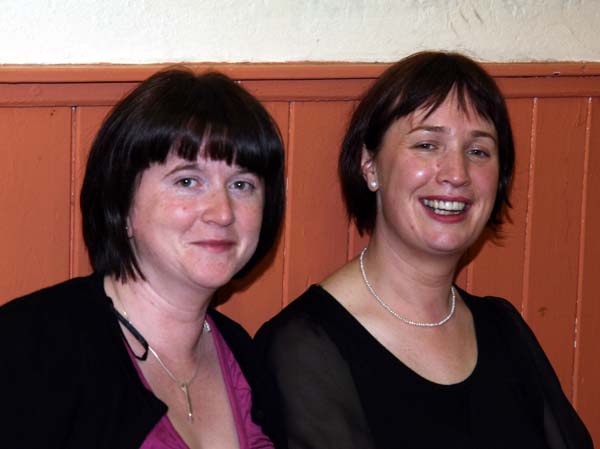 Claire and Tríona take a breather!

Borrisoleigh Scór Committee held their annual Céilí in the Marian on March 30th. A great night was had by all and people left smiling, tired and well fed!! Thanks to all who helped out to make this occasion such a success.
For more photographs please click here
---

Munster Scór Final
The Borrisoleigh Novelty Act group and Borrisoleigh Set gave an outstanding performance at the Munster Scór Final on Saturday last in Templemore. They did Club and County proud.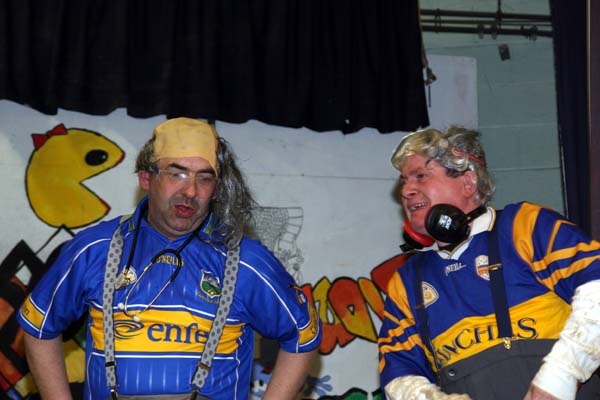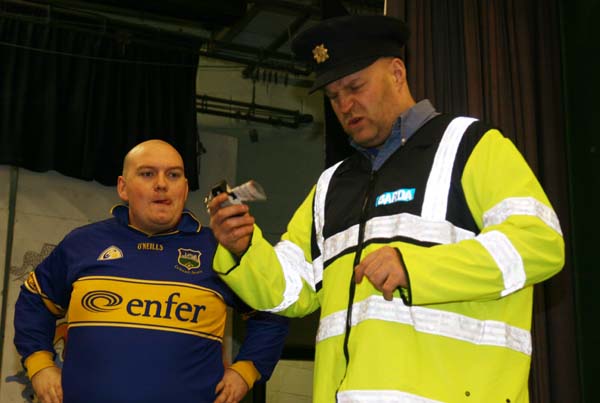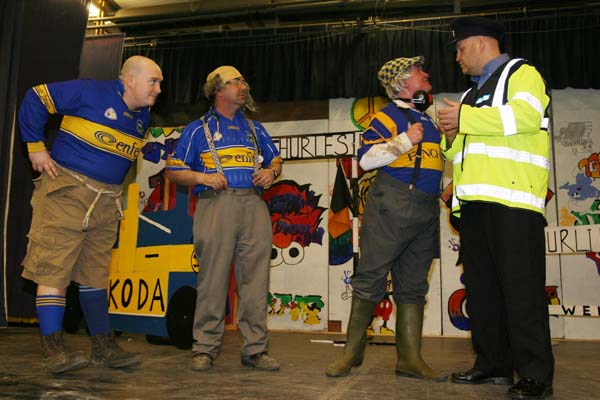 Some of the action from the Novelty Act!!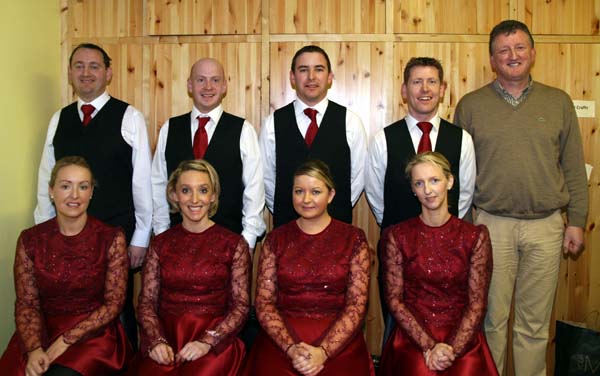 Borrisoleigh Set Dancers
---
Marian Hall Lotto
03/04/2012
Numbers: 12, 15, 24, 26
No Jackpot Winner
No Match 3
2 Name Draw @ €75
Emily Kelly, Knockbrack
Amy McLoughlin, Ballygraigue, Nenagh
Next Week's Lotto Jackpot
€5,150
---
Pic of the Past……..down memory lane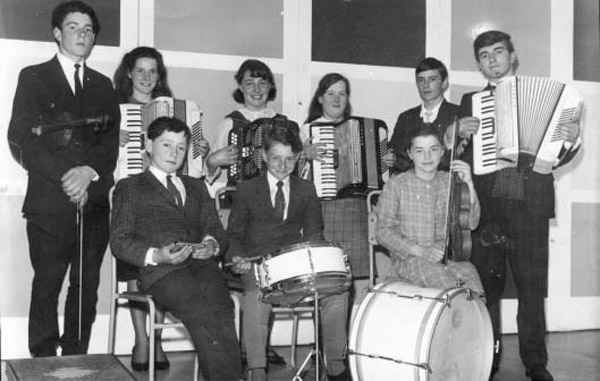 Céilí Band
Back: Francis Spillane, Kathleen Harty, Mary Spillane, Marie O'Driscoll, Noelie Maher and Tomás Maher
Front: Sean Kelly, Johnny Maher and Hannie Spillane
---
Your Website Needs You!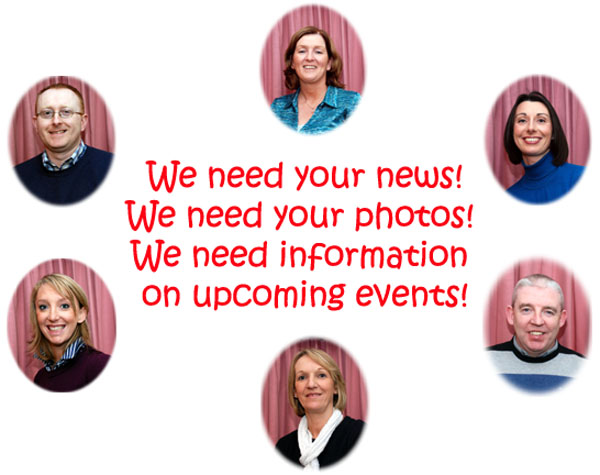 Committee: Enda Ryan, Noreen Fahy, Margaret Cowan, Michael Barry, Marie McGrath and Aileen Óg Groome
Many thanks to all those who contributed photographs and news items during 2011. Remember, we need you to continue to send us your news in 2012.
Send your email to: info@borrisoleigh.ie
Also, if you like what you see and want to leave a comment, remember to use the Guestbook!

While we make every effort possible to ensure that the information contained in this Website is accurate and complete, we cannot accept any legal liability as a result of the inaccuracy or incompleteness of the information presented to users of this site