Borrisoleigh Website Committee wish you a very Happy St. Patrick's Day!
---

Due to the large volume of requests for local Commercial/Business Advertising on the website, we have decided to open a new section entitled Advertising/Diary of Events. All advertising and upcoming events will be included in this section, with a link each week from the Current News page. It will be updated every Wednesday and all items for inclusion should be emailed to
info@borrisoleigh.ie
by 8pm on Tuesday. We will continue to include advertising for charitable/non-profit making events in the Current News page.
To view this week's Advertising Section:
Click here
---
St. Therese's National School
National Tree Week -Templemore Park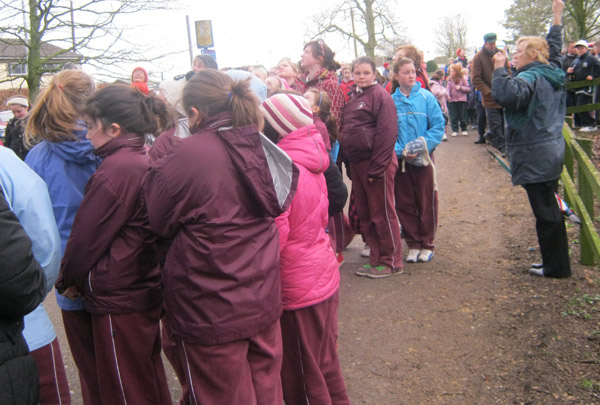 Eanna Ní Lamhna with pupils from St. Therese's N.S and ther schools enjoying Nature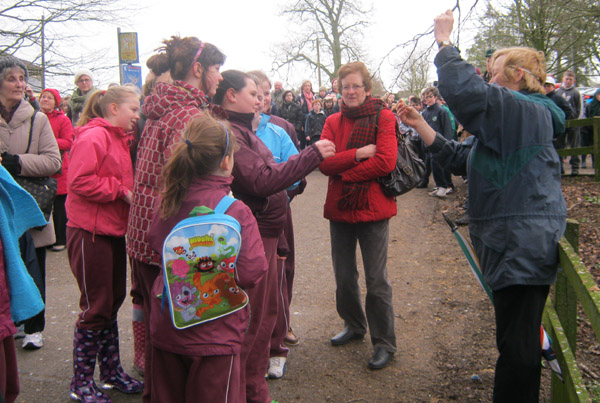 Eanna Ní Lamhna talking to Mrs Zita Shanahan and girls from Senior Classes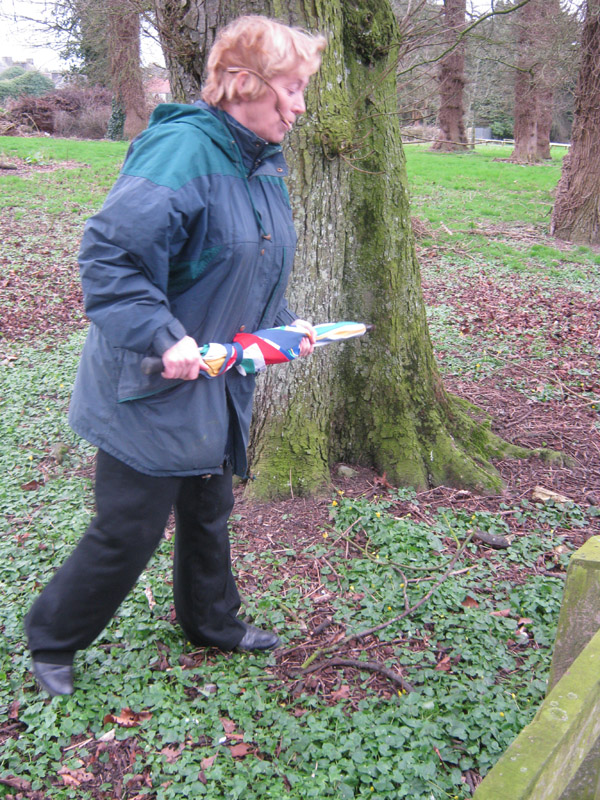 Eanna Ní Lamhna in Templemore Park

Pottering Away!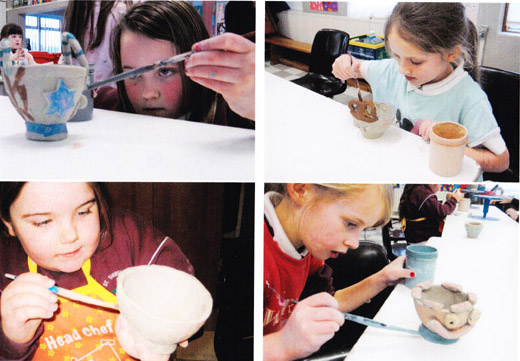 Laura, Danielle, Anna, and Jane putting the finishing touches to their masterpieces
The pupils of St. Therese's, with help from potter Thomas Wollen will have some of their work displayed in the Civic Offices Nenagh from March 8th until March 30th. The exhibition is open to the public. Nine schools from North Tipperary are involved. The display highlights the great work done by the County Council in promoting Arts appreciation in primary schools across the county.
---
Ileigh National School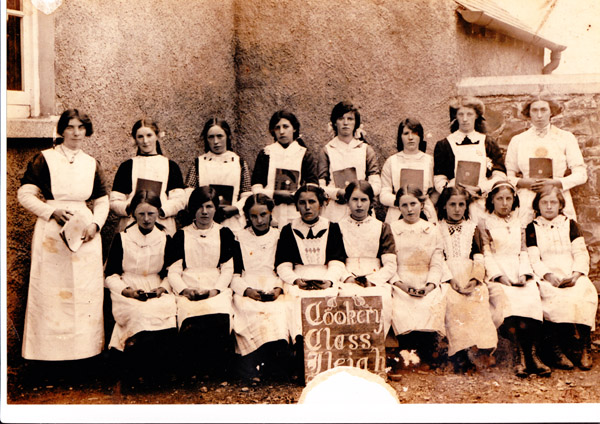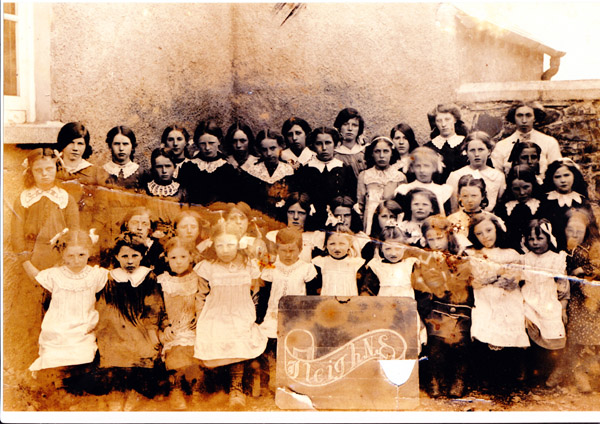 Can you identify any of these pupils from Ileigh School?
If so, please forward names to Mary Butler, St.Therese's N.S. Borrisoleigh at 0504 51473
---
Borrisoleigh Scór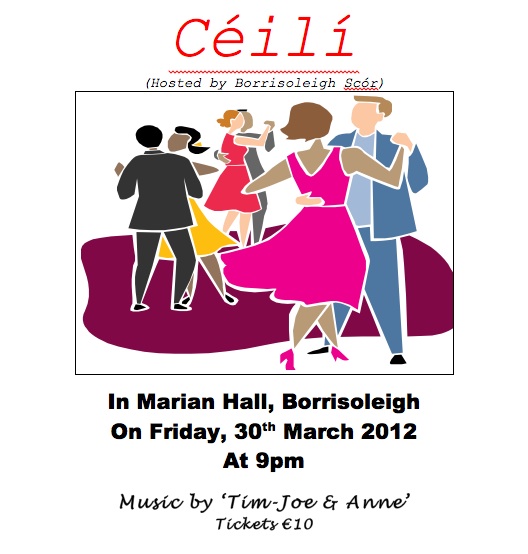 ---
Sean Nós Dancing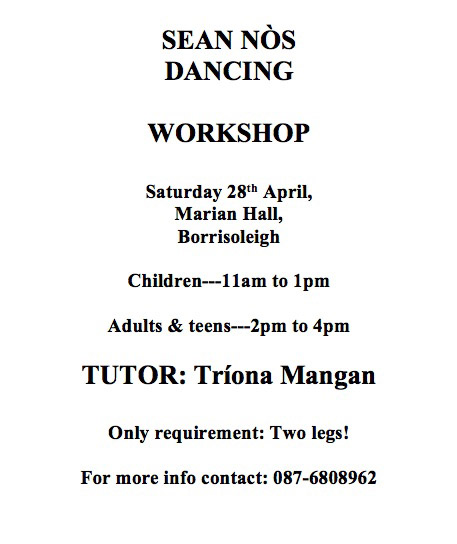 ---

Scoil Bhríde, Fantane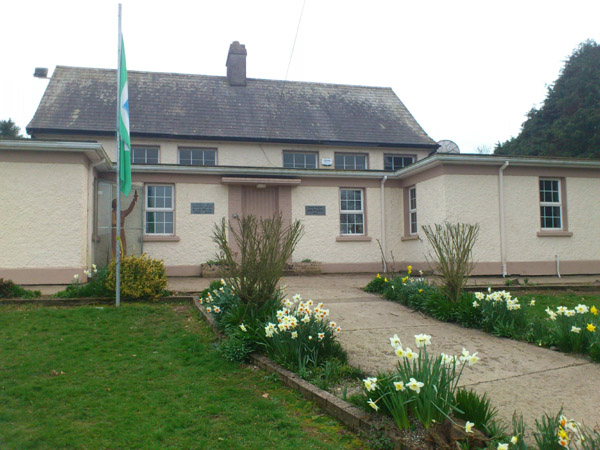 Enrolments for September 2012 will take place from Tuesday 20th March to Friday 23rd March between 2pm and 3pm. For further information please contact the school on (0504) 52220 or (087)1856564.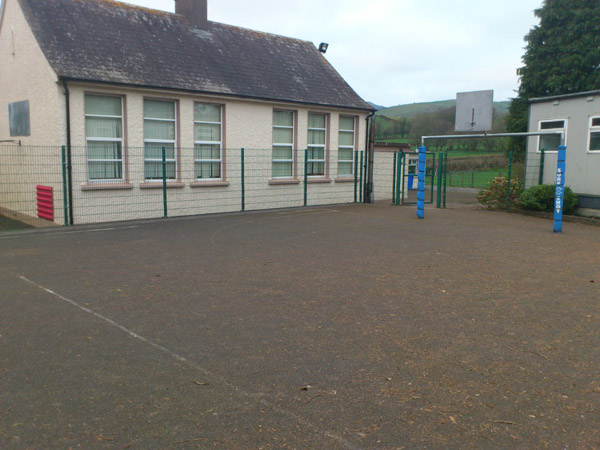 Scoil Bhríde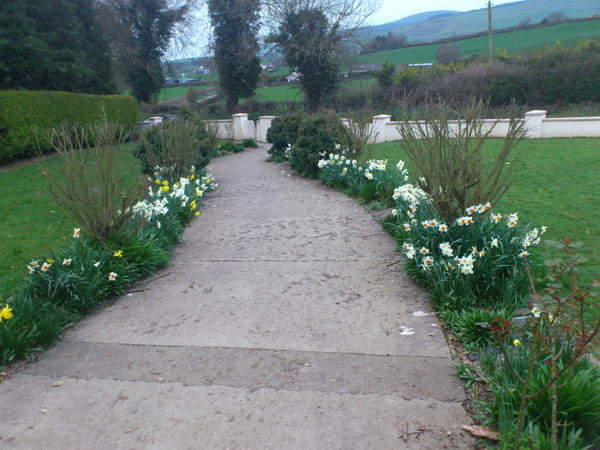 Daffodils in bloom at Scoil Bhríde!
---
Borris-Ileigh GAA News
Senior Hurling
Last week-end we played out a draw with Drom-Inch in the first round of the Co.League. This was a good performance by all our players. With all the training ,challenges and league games that bit of sharpness is beginning to appear throughout the team. Our next match is against Thurles Sarsfields in two weeks time. This will be confirmed later.
U21 Football
This game was cancelled last week and will be fixed for a later date.
Congratulations
Congratulations to Dan Mc Cormack on winning the Fitzgibbon Cup recently with UCC.
Membership
All players should pay their membership now before the 31st. March. You can pay to any committee member or our registrar John Bradshaw.
Fantasy Cheltenham
Thanks to all who sold tickets for fantasy cheltenham and all who purchased tickets.
1987 U21 County Final Winning Team Reunion
The U21 county final winning team of 1987 got together recently and enjoyed a great night in Finns. It was great to see all the old faces again.
Other News
The U21 football was down for this Friday night but this has been cancelled. Our Senior team have a challenge game versus Tipp U21 team this Friday night 16th and will play against Kilmallock on Monday 19th, also in a challenge.
---

Senior Scór News

Congratulations to our Set Dancers and Novelty Act who qualified for the Munster Final which will be held in Templemore on the 31st March at 8pm. The best of luck to all contestants. The Scór is holding its annual ceili on Friday 30th March at 9pm. Music by Tim-Joe and Anne. See advertising section for details.
---

Camogie Club Notes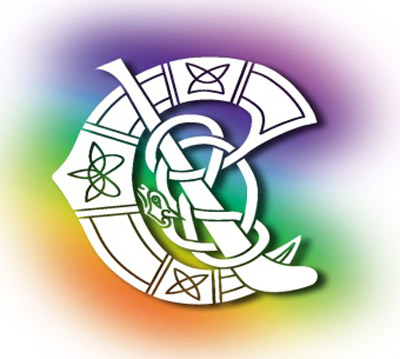 Well done to the under 12 panel who put on a fine performance, to match the fine day, in Roscrea on Saturday 10th March with some outstanding performances from the team. They had a win over Roscrea and a loss against Drom. Again well done to the girls and their coaches.
Our under 14, 16 and 18 are taking a break from training this bank holiday weekend. Junior team will be texted about training.
Indoor training for under 6, 8 and 10 continues on Tuesday evening at 6.30 pm in sports hall in St Joseph's College. Please bring your helmet, hurley, shin guards and €2.
Well done to the Borris-Ileigh novelty act and set dancers who got through the Munster area final and will now compete in the Munster Final of Senior Scor in Templemore on Saturday the 31st March. Tipperary teams were successful in 7 out of 8 competitions.
The camogie club wishes all our members and supporters a Happy St. Patrick's Day.

---

St. Joseph's College Fashion Show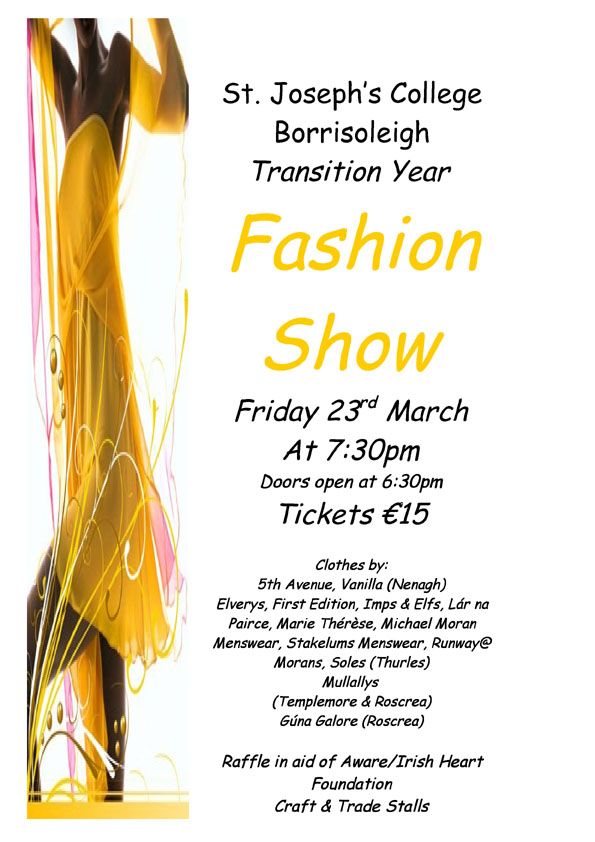 ---
Beannachtaí na Féile Pádraig!!

The boys of 5th and 6th created six group pictures to celebrate our patron saint, St. Patrick during 'Seachtain na Gaeilge'. They also painted individual pictures of our patron saint that can be seen displayed on our room windows. The boys also enjoyed an afternoon card game.

Killian keeping a close eye on the game! I think Ewan is happy with his cards! Stephen, Daniel and Chee Kit working on their group picture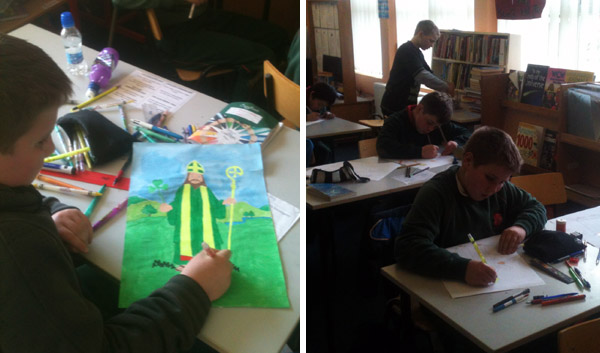 Stephen taking great care and producing a beautiful picture
Ag obair go dian!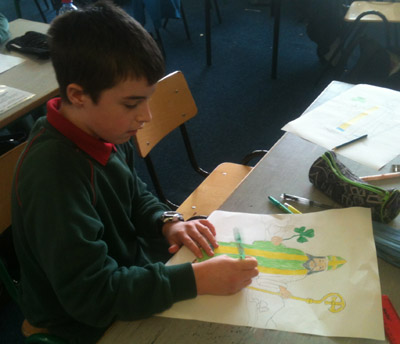 Jack doing a great job on his picture!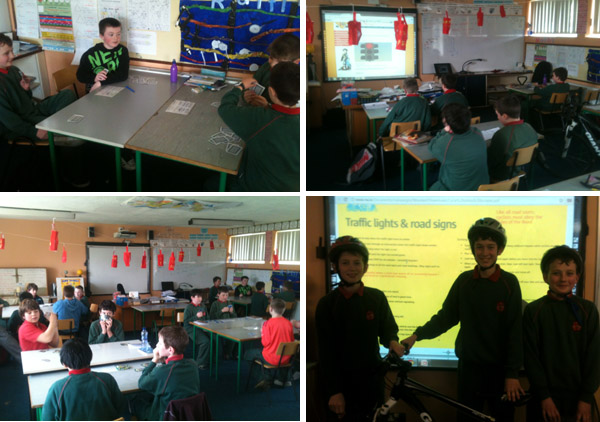 James, Hugh, Patrick and George enjoying a game of cards! (top left)
Learning about road signs (bottom right)
Bike Safety at St. Patricks B.N.S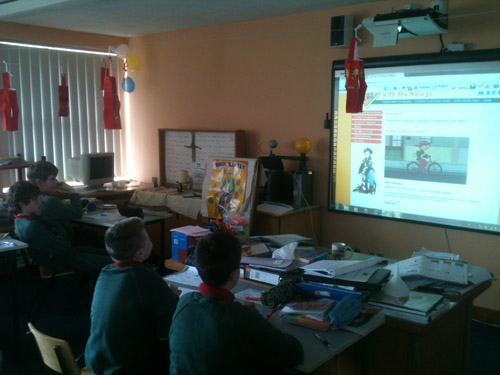 The boys watching an educational video about Bike Safety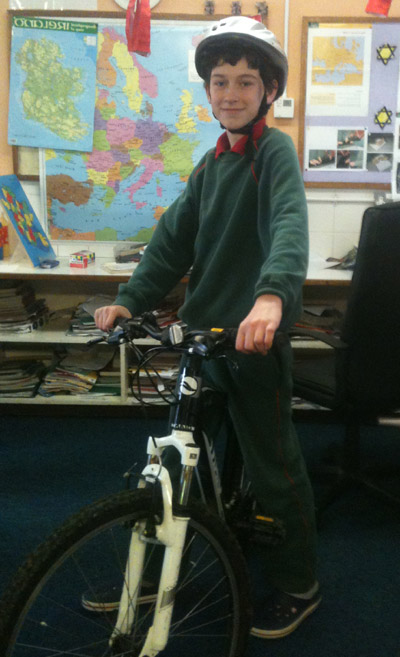 Nicky demonstrating the importance of wearing an approved helmet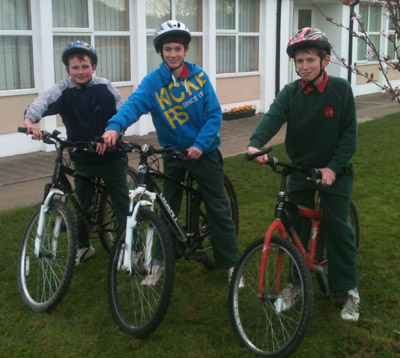 The 'Three Wise Men' with their helmets on, ready to head home!!

The boys of 5th and 6th class have been learning about Road Safety. With the fine weather we've been having, some of the boys have begun to cycle to school and so we looked at Bike Safety in particular. The boys looked at educational videos, studied road signs and learned the rules of the road. We went through a checklist of all the features a bike must have to be road worthy and also the importance of wearing a helmet at all times was highlighted.
---

Inch drama Group

present
Wake in The West

for another night
3 act comedy
by MJ Ginnelly
in Inch Hall,
Sunday 18th March
at 8.15pm sharp

All are welcome
---

From the Past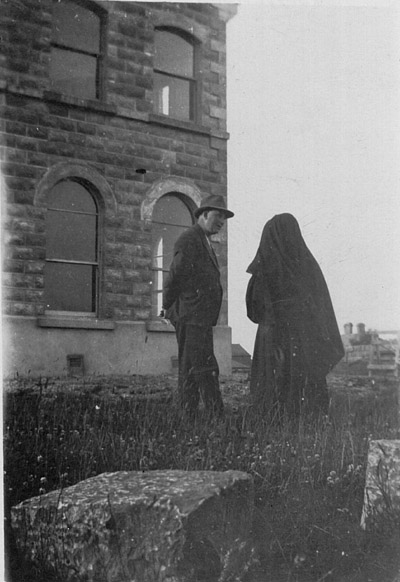 Late John Ryan Roche Upper St. in discussion with a nun. John was the foreman during the building of the convent in Pallas St. Borrisoleigh
---

Daffodil Day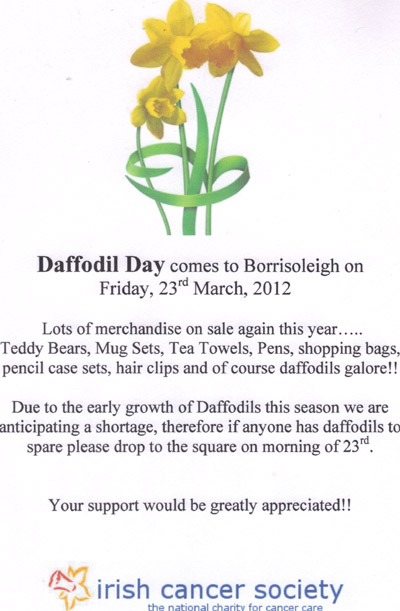 ---
Marian Hall Lotto
13/03/2012
Numbers: 3, 8, 11, 13
No Jackpot Winner
2 Match 3 @ €75
Seamus Kennedy, Lower Main Street
Helen Galvin, Thurles
Next Week's Lotto Jackpot
€4,700
---
Pic of the Past… down memory lane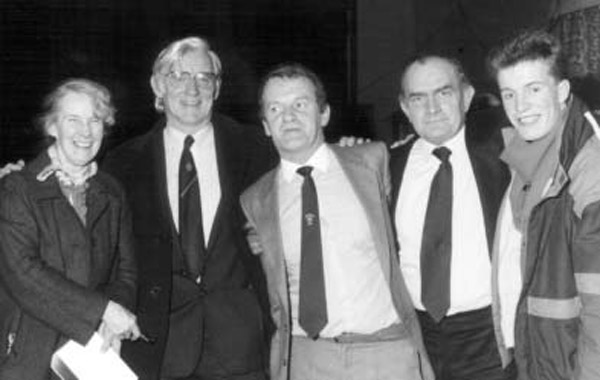 Dr. Joan Power Kenny, Raymond Smith, Lar Long, Paddy Delaney and Eddie Long
pictured at the launch of "A Century of GAA in Borrisoleigh" in 1986
---

Your Website Needs You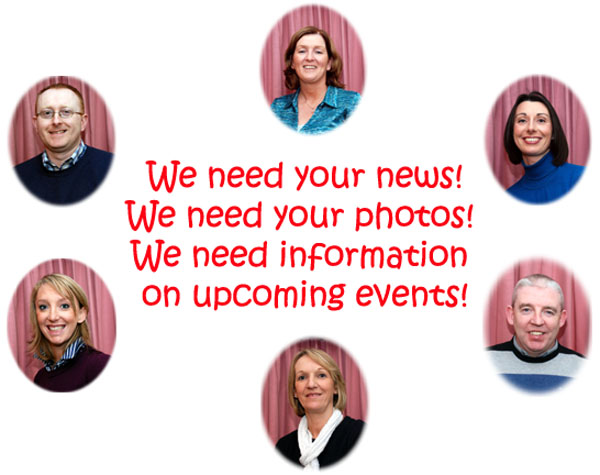 Committee: Enda Ryan, Noreen Fahy, Margaret Cowan, Michael Barry, Marie McGrath and Aileen Óg Groome
Many thanks to all those who contributed photographs and news items during 2011. Remember, we need you to continue to send us your news in 2012.

Send your email to: info@borrisoleigh.ie

Also, if you like what you see and want to leave a comment, remember to use the Guestbook!

While we make every effort possible to ensure that the information contained in this Website is accurate and complete, we cannot accept any legal liability as a result of the inaccuracy or incompleteness of the information presented to users of this site