Enrolment week at St. Therese's Girls N.S.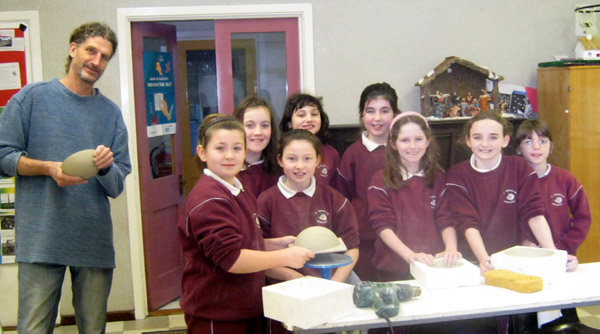 Thomas Wollen (potter) working with 4th class on the Harry Clarke project
Enrolment week at St. Therese's Girls N.S. will take place from Mon 30th January until Fri 3rd February from 2.15pm til 4pm.
You may also enrol your child on Monday night 30th Jan from 6pm til 7pm at the school. Parents may also ring the school for an enrolment form Tel: (0504) 51473.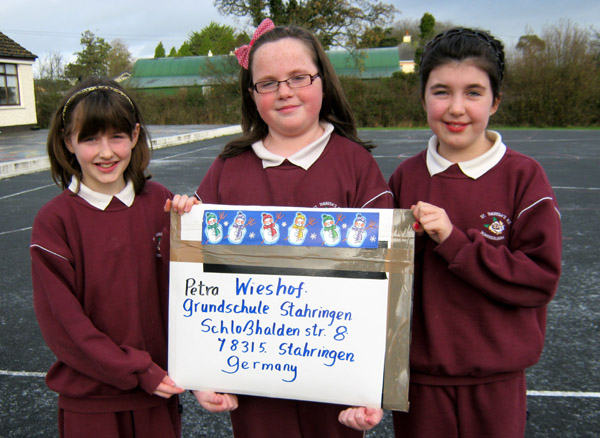 Ciara, Bríd and Maeve with penpal letters for Germany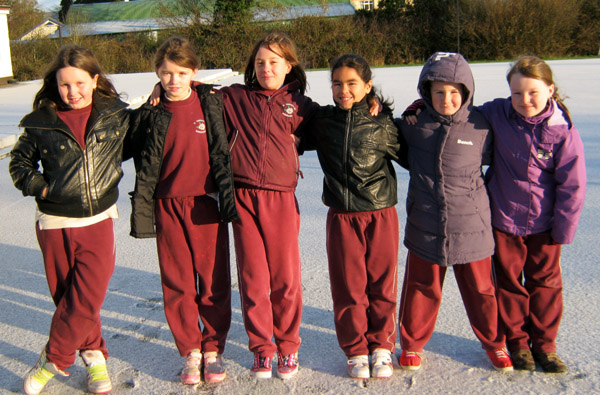 A Hint of Winter
Third class in the snow



---

The area final of Scór Na Bpáistí was held on Saturday night last. A great nights entertainment was enjoyed by all. Going forward to the North Final are the following:
Solo song: James Ryan,
Ballad group: Aedin Hogan, Leah Harkin, Cloda Ryan, Laura Slattery, Greta Atik.
Instrumental Music: Aedin Hogan, Leah Harkin, Cloda Ryan, Greta Atik, Liam Ryan.
Question Time: John Ryan, Liam Ryan, Raymond Mc Cormack.
Novelty Act: Maeve Stapleton, Shaneen Stapleton, Oisin Stapleton, Tadhg Stapleton,Leah Harkin, Laura Slattery, Aoife Ryan.
Set Dancing: Liana Kelly, Aiden Hogan, Ciara Doolan, Laoise McGrath, Tara Mockler, Amy O'Brien, Leah Harkin, Laura Kennedy
Best wishes to Órla Ryan in the Munster Final of Scór Ná Nóg on Sunday 29th at 2.30pm. in Cappaquin
Dancing classes continue on Monday evenings.
---
Cookery Classes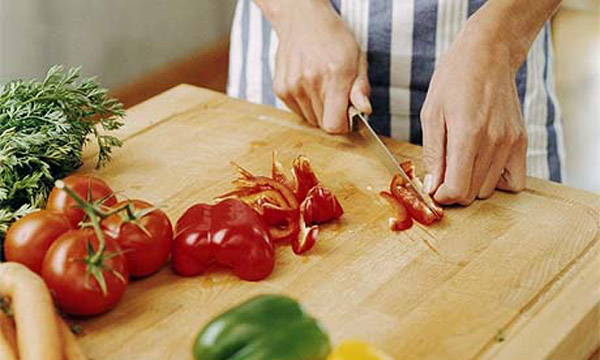 BORRISOLEIGH COMMUNITY CENTRE is pleased to announce that after a very successful run of cookery classes in November 2011, we are running another 4 classes on the following dates: 1st, 8th, 15th & 22nd February 2012 – classes will begin at 8.30pm. Looking forward to seeing everyone back and new faces also welcome!
These classes are run in conjunction with the North Tipperary VEC's Lifelong Learning Service. Community Centre Charge : €5.00 per class
---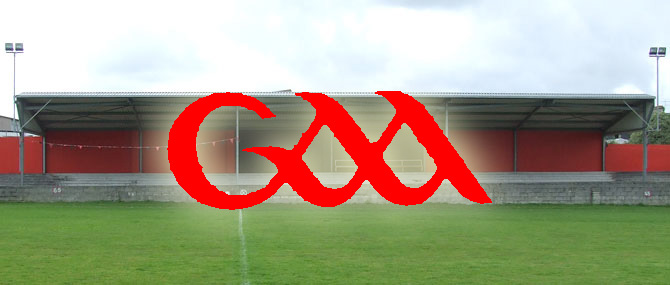 At the adjourned Convention last Saturday night Joe Harkin was appointed U21 Hurling manager. Martin Ryan was appointed onto the committee. We congratulate both and welcome them on board for the year 2012. Kettlebell training will be on again this Friday night the 27th January at 8pm. Anyone who needs to book the field please contact Gerry Treacy on 086 3958405.
The club expresess its sympathies to the family and relatives of all who passed away recently. Ar dheis Dé go raibh a nanamacha dhilis.
---

Due to the large volume of requests for local Commercial/Business Advertising on the website, we have decided to open a new section entitled Advertising/Diary of Events. All advertising and upcoming events will be included in this section, with a link each week from the Current News page. It will be updated every Wednesday and all items for inclusion should be emailed to info@borrisoleigh.ie by 8pm on Tuesday. We will continue to include advertising for charitable/non-profit making events in the Current News page.
To view this week's Advertising Section: Click Here

---
Pic of the Past…..down memory lane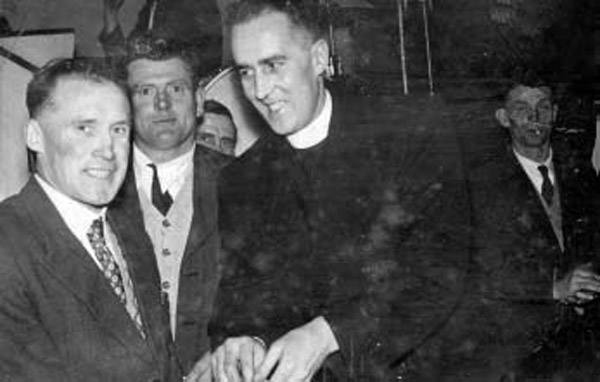 Mick Joe O'Dwyer, Philly Ryan, Gortalough, Rev. J.C. Ryan and Neddy Ryan, Gortalough pictured at a function in the late 1940s.
---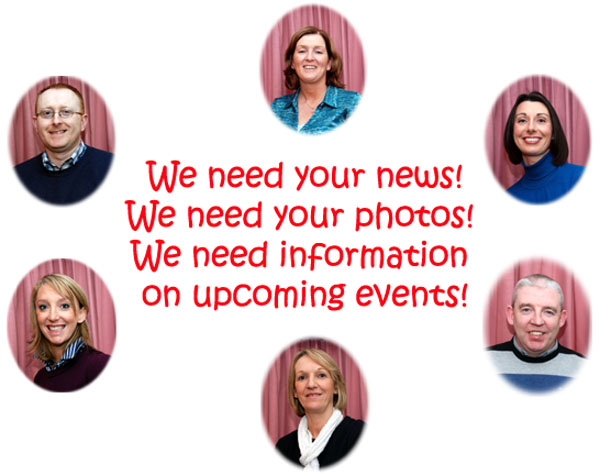 Committee: Enda Ryan, Noreen Fahy, Margaret Cowan, Michael Barry, Marie McGrath and Aileen Óg Groome
Many thanks to all those who contributed photographs and news items during 2011. Remember, we need you to continue to send us your news in 2012.
Send your email to:
info@borrisoleigh.ie
Also, if you like what you see and want to leave a comment, remember to use the Guestbook!
While we make every effort possible to ensure that the information contained in this Website is accurate and complete, we cannot accept any legal liability as a result of the inaccuracy or incompleteness of the information presented to users of this site