15 February 2017
15 Feb 2017
Town Park Fairy Trail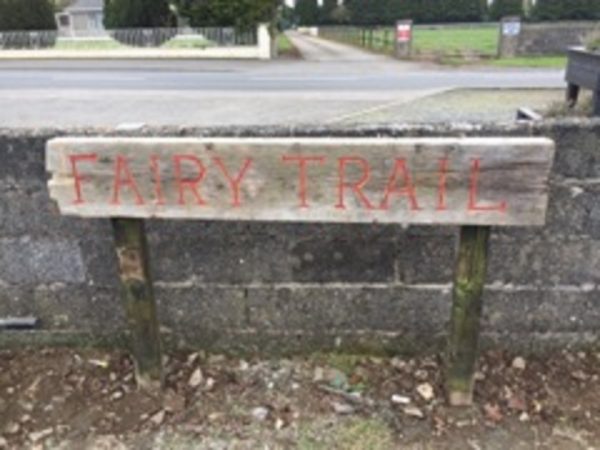 ---
Borrisoleigh Track Attack Notes
10 New Leaders in Track-Attack Series
Double points were on offer for anyone who grabbed themselves a PB in week 5 of the Track-Attack Twin Peaks Series. A result, there was very little chatting going on at the finish line as all participants emptied their tanks on the track in search of knocking off that few extra seconds from their previous best.
Once the times and points were calculated, the leadership in 10 of the 33 groups changed hands with 6 of that 10 gaining the pole position for the first time in the Series.
In group 1, John Vahey produced his Series best to regain the lead from the previous holder Noel Kennedy. All the training is certainly paying off for John as week after week his improvement rate is highly impressive.
One of the former greats of the Borrisoleigh athletic scene John Slattery is back on top of the pile in group 5 after a superb gun to tape performance which in turn put a twelve point difference between himself and Eithne Kennedy in second spot.
The battle for the group 10 title is ebbing and flowing each week between Margaret Meehan and Noreen Ryan. Last week saw Margaret shave 13 seconds from her previous best while Noreen narrowly missed out on recording a PB. This have seen Margaret leap back in front with a 14 point lead but no doubt this is far from over and we should be guaranteed a few more great battles in the 4 scoring weeks that remain.
Margaret's sister Carol Treacy has taken ownership of group 12 for at least a week as her impressive showing saw her take leadership of the group for the first time.  Seb Marchand is currently her closest challenger and no doubt he has plenty left in his tank to launch a title challenge in the next few weeks.
Group 16 sees the only joint leaders as Templederry's Maura Carey and Libby Slattery edged their way into the lead despite not recording a PB. It's a very tight group overall however and the three in the chasing pack are more than capable of edging their way to the summit.
Templederry participants have also taken charge of both groups 17 and 20 for the first time also. In 17, Cathal O'Brien has really been finding his form in recent weeks and his improving performances each have seen him climb to the fore in a very competitive group. In group 20, Celia Dwan produced an excellent performance that saw her top proceeding while holding off the very near challenges of Denise Gould, Martina Kennedy and Tia Devaney.
Phil Mason's best performance in the Series to date has also seen her make the move to the loftiest position in group 30. Aoife O'Meara and Vivian Downey are hot on her heals however so we could well be heading for a grandstand finish in a few weeks.
 Mary McLoughlin is also a first time leader as she takes control of group 32 following another impressive outing while in group 33, Clonakenny's Jim Costigan has taken a firm hold of the reins once again.
---
St. Joseph's College Notes
Open Day
St Joseph's College Borrisoleigh hosted another successful open day on Saturday 11th Feb for incoming first years. The fifth and sixth class students and their parents had an opportunity to view the classrooms and facilities, meet with some of our current students, teachers and principal and have any queries answered in a more informal setting than our main enrolment night which was held in October. We have had a great response to enrolments this year. Should any interested students/parents have missed the open day, please contact the school on 0504 51215 as there may be a limited number of places still available.
Sports in St Joseph's College
First Year hurling and camogie players are being coached by North Tipperary Games Development officer Paudie Malone each week of February. The final week will involve a challenge match against Thurles CBS.
The campaign for county titles begins in the next few weeks with the U15 Footballers and U17 Hurlers starting their campaigns. Best of luck to both squads.
SciFest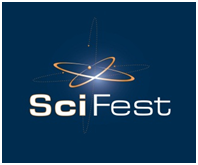 Tomorrow's innovators showcase their impressive scientific projects at SciFest@School @ St. Joseph's College Borrisoleigh
 St. Joseph's College, Borrisoleigh students will exhibit 40 innovative science projects at SciFest@School 2017
Over 85 students from 1st, 2nd, TY and 5Th years will exhibit 40 projects in SciFest@School @ St. Joseph's College Borrisoleigh on Wednesday 15th February between 10 and 12 30 pm.
 Projects on display include a link between cancer and 3G astro-turf pitches, the dangers of vaping vs smoking and also a novel idea to recycle the plastic parts of e-cigs to help reduce plastic pollution. There is a project that has designed and developed a placemat to help visually impaired people when they are trying to eat and another that is testing the hidden sugars in medications and multivitamins which means people are consuming more sugar unknowingly especially the very young and the very old. Another project also on sugar is looking at which stages of a fruits ripeness does it contain the most sugar.
 SciFest is a series of one day science fairs, funded primarily by Science Foundation Ireland's (SFI) Discover programme, Intel and Boston Scientific. It is also supported by a number of other companies and organisations.
SciFest@School is where a second-level school hosts their own in-house SciFest science fair. SciFest@School was introduced in 2011 and there has been strong demand from schools to participate – 57 schools participated in 2015/2016. SciFest@School is the first strand of the SciFest programme. Second-level students can also participate in SciFest@College in their local Institute of Technology or in DCU. Winners from these fairs go on to compete in a national final each November for the chance to represent Ireland at science fairs in the USA and the Netherlands.
---
DANCE CLASS FOR CHARITY
Reminder of our fundraiser event on Saturday night next in the Community Centre at 8.30pm.
John Connors has agreed to come and teach a few dances from the ballroom program of dances. He has assured us that no previous experience is necessary, whatever about protective footwear. For people who may have attended his previous previous classes back through the years, they can vouch for the fun and entertainment that these nights entail. For those who have not been, come along and see for yourself.
All proceeds raised by "Children Come First" go directly to our work in Moldova and Ukraine where there is great need resulting from recent conflicts in those regions.
We would really appreciate your support in this worthy cause.
---
Borris-Ileigh Juvenile GAA Club
Registration morning for the Juvenile Club will take place this Saturday from 12 to 2pm in the Town Park Pavilion. Juvenile membership is €25 per member. The  family rate is €50.
---
Borris-Camogie Club

Senior League Fixtures 2017
Group 1: Nenagh, Annacarthy, Borris-Ileigh, Drom
Sunday February 26th: Borris-Ileigh v Drom
Saturday March 4th: Annacarthy v Borris-Ileigh
 Sunday March 12th: Nenagh v Borris-Ileigh
 U16 League Fixtures 2017
Saturday March 25th: Borris-Ileigh v Kilruane
Monday April 10th: Silvermines v Borris-Ileigh
Clothes Collection
Fundraising clothes collection will take place in the spring, so if you are doing some clearing out, please put some clothes aside for this collection. Many thanks.
Registration
REGISTRATION mornings take place on Saturday February 25th, time to be announced. Membership as follows:
Senior players: €50
Juvenile players: €30
Committee, Managers, Coaches & Social Members: €20
Forms will be forwarded at training and schools shortly.
We are hoping to do a jumble sale in a few weeks of used hurleys, boots and helmets. If you have any equipment (in good condition) that has outgrown your child we would appreciate if you could donate these items. Donations accepted this Saturday morning between 10 and 11 at the registration morning. Many thanks.
---
Local Enterprise Week 2017
The nationally co-ordinated 'Local Enterprise Week' takes place around the country from 6-10 March.  Organised by the Local Enterprise Offices, these events are aimed at anyone thinking of starting a business, new start-ups and existing businesses.
Local Enterprise Office Tipperary is holding seminars, workshops, clinics, master classes and networking opportunities at 13 locations across the County. If you would like more information or wish to book a place at any of the events scheduled for Tipperary just click on the following links:
https://www.localenterprise.ie/Tipperary/Training-Events/Enterprise%20Week/   or
---
Scór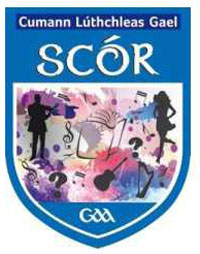 Congratulations to Joseph Boyle who took part in the All Ireland Final of Scór na nÓg in Belfast last Saturday.  Unfortunately Joseph was unsuccessful on the day but he did his family, club and county proud.
The area final of Scór na bPaistí will take place in the Marian Hall this Sunday at 2pm. Best of luck to all competitors.
The county final of senior Scór will take place in Newport on the 18th March.  If you are interested in taking part, entries must be given to Clare by the 1st March.  Clare can be contacted on 087 2820497.
---
Pic of the Past ………..down memory
---
Committee: Enda Ryan, Noreen Fahy, Marie McGrath and Derry O'Donnell
Many thanks to all those who contributed photographs and news items.
Remember, we need you to continue to send us material so that we can keep our website current and interesting.
Send your email to:info@borrisoleigh.ie
While we make every effort possible to ensure that the information contained in this Website is accurate and complete, we cannot accept any legal liability as a result of the inaccuracy or incompleteness of the information presented to users of this site.
Also, if you like what you see and want to leave a comment, remember to use the Guestbook