9 September 2020
09 Sep 2020
Borris-Ileigh Juvenile GAA Club
---
Parish News

PARISH NEWS
The public celebration of Sunday Masses recommenced on Saturday evening 5th September subject to the following guidelines as proposed by the Irish Bishops Conference, the H.S.E and Archbishop Kieran.
The Guidelines are as follows:
Please observe the social distancing guidelines (2m) on entering and leaving the Church.
Please sit in pew places that are clearly labelled.
People coming from different households must sit 2m apart in same pew ie. at either end of it.
People coming from the same household may sit together in the same pew.
Bear in mind the capacity of both churches is reduced to 50 people. This is because of the Govt. regulations.
On entering and leaving the church, please sanitise your hands.
Please observe and heed the Covid-19 notices inside and outside of churches.
For the reception of Holy Communion, please observe the 2m social distancing guideline. There will be floor markings to help and guide you.
Stewards will be in place, to guide you to your pews and will be there to direct you at Holy Communion time. . Please co-operate with them, Holy Communion will be distributed at the end of Mass.
There will be a one-way system in operation in both churches. Entry is by the main door and exit by the side doors
Please place your envelopes/offerings in the box which is situated in the main porch of Church.
Please observe the 2m Social distancing guidelines in Church grounds.
If you wish to attend Sunday Mass please bear the following in mind:
The capacity in each of the Churches has been reduced to 50 people.
The dispensation from Sunday and Holyday of Obligation is extended for the time being. You may attend a weekday Mass instead of Sunday Mass.
The Dept. of Health strongly recommends that people who are over 70, or have a condition which makes them medically vulnerable should stay at home as much as possible.
People who may have COVID-19 symptoms are advised to remain at home.
The wearing of face coverings is strongly recommended for everyone attending Sunday Masses except for those under 13 and those with a medical condition.
Altar boys and girls will re-commence serving Mass at a later date.
Readers will begin reading at Mass also at a later date.
The weekend Mass times are as follows:.
Saturday 7pm-Borrisoleigh
Sunday 9.30-Ileigh
Sunday 11am-Borrisoleigh.
Thought for the week: If you don't have time to pray and read scriptures, you are busier than God ever intended you to be.
---
Axa Community Bike Ride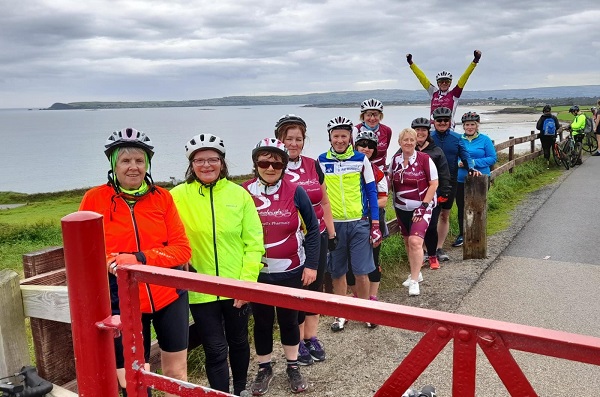 Last Saturday morning we headed to Dungarvan for a 60km. Cycle challenge. Thanks to all the cyclists who made this trip one of the best days I've ever had on my bike. We cycled from Dungarvan to Kilmeaden and back on the greenway and stopped into the Coachhouse cafe for lunch.Huge congratulations to all the cyclists who exceeded even their own expectations and cycled 64 kilometers. Thanks to John f Kennedy for photos and John Slattery for backup and once more congratulations to everyone and looking forward to our next trip. The cyclists who took part were Margie Ryan, Caroline and John F.Kennedy, Noreen Fahy, Vera Hogan, Nuala Ryan, Henry and Marie Holly, Mary Stapleton, Mary Smyth, Frances Keneally, John Slattery and Christy Reid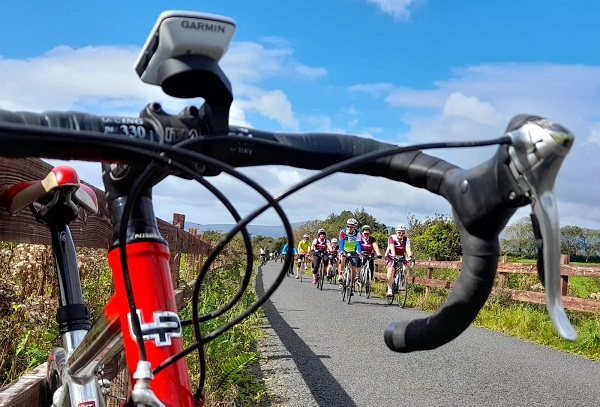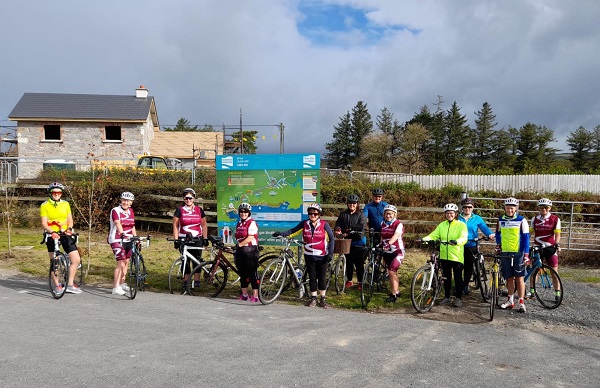 ---
Recipe of the Week
Apple and Blackberry Crumble
Ingredients
750g cooking apples, washed and peeled
250g blackberries, washed
1 tsp butter
Handful of sugar, to taste
1tbsp water or apple juice
100g plain flour
75g butter
50g rolled oats
100g demerara sugar
Method
Preheat a fan over to 200 deg celsius.

Wipe apples, cut into bite size chunks, remove core and place in a heavy bottomed pan. Add apple and blackberries to pan with butter, allow to cook down on a medium to high heat for 8ish mins while checking it regularly and stirring.

Add the water or apple juice. Taste for sweetness and add sugar to taste. This can largely depend on many things including how bitter the apple and blackberries are, the variety of apple, when they're harvested etc etc. Cook over a medium heat for a further 5ish mins until apples have softened around the outside.

Transfer apple and blackberries to an ovenproof dish. If the dish is not non-stick, grease with butter beforehand.

Blend flour and butter in a food processor until resembling breadcrumbs. If you do not have a food processor, don't worry, you can use the old rubbing in method to rub the butter into the flour.

Stir in the oats and the Demerara sugar until all the fruit is covered in a substantial layer of crumble. Place the dish in the oven for about 30 minutes, check half way through to ensure it is baking evenly.

Once golden brown on top, allow to cool slightly before serving. It can be served with cream, custard or ice cream depending on your preference. This is a fabulous recipe to try with the kids. Simple, tasty, healthy(ish) and totally delicious, I always thought as a child that half the fun was in the foraging for the berries. Enjoy! X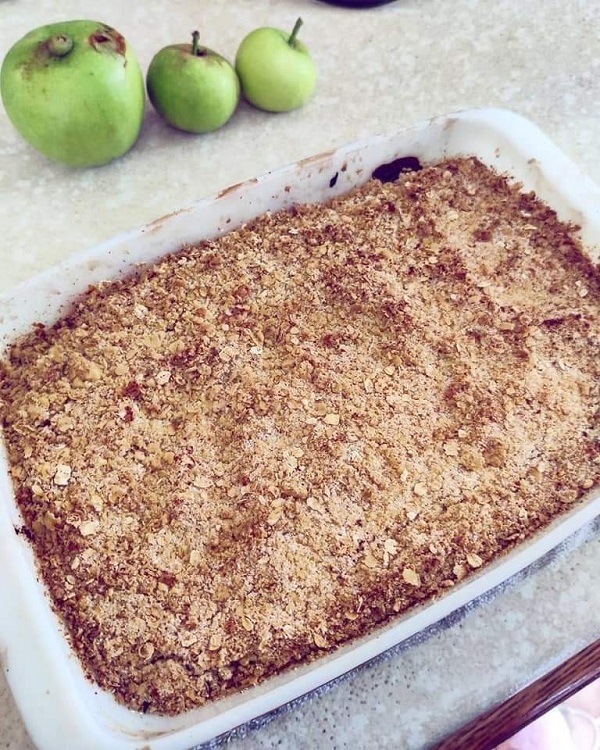 ---
Pic of the Past
---
Your Website Needs You
Committee: Enda Ryan, Noreen Fahy, Marie McGrath, Derry O'Donnell and Fiona Max
Many thanks to all those who contributed photographs and news items.
Remember, we need you to continue to send us material so that we can keep our website current and interesting.
Send your email to: info@borrisoleigh.ie
This website is supported by Borrisoleigh Community Development Association.
While we make every effort possible to ensure that the information contained in this Website is accurate and complete, we cannot accept any legal liability as a result of the inaccuracy or incompleteness of the information presented to users of this site. We also reserve the right to edit material for suitability to a website format.
Also, if you like what you see and want to leave a comment, remember to use the Guestbook.