9 November 2016
10 Nov 2016
Borrisoleigh Historical Society.
Our new season of lectures gets under way on Monday night, November 14th at 8.00pm in the Community Centre. We welcome back John Reynolds who will present to us on what has become commonly known as; "The Templemore miracles".
In August 1920 a series of extraordinary events took place in Templemore when the phenomenon of the 'Templemore miracles' or 'bleeding statues' took place. The war of independence effectively ceased as thousands of pilgrims visited the area each day. Cures and miracles were claimed and for several weeks it seemed that Templemore would become another Knock or Lourdes. The church and the IRA investigated the miracles, which stopped as quickly as they had begun, and the war resumed with a greater ferocity than before. This lecture will tell the true and extraordinary story of the 'Templemore miracles'.
John Reynolds is a serving Garda sergeant based at the Garda College in Templemore, where he set up the College museum in 2002. He has a PhD in history from the University of Limerick and is the author of '46 men dead, the Royal Irish Constabulary in Tipperary, 1919-21, published by Collins Press.
---
Missing Dog!!

This little dog went missing on Halloween night from Dromtarsna  and the owners are desperately looking for her but no joy so far.
Please contact by email chewydel@gmail.com or ring mobile number 087 9517979 if you have seen her.
---
 

Scór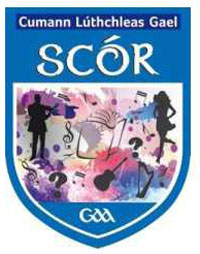 The North Final of Scór Na nÓg will take place in Birdhill on Friday 18th November.
---
Borris-Ileigh GAA Club Notes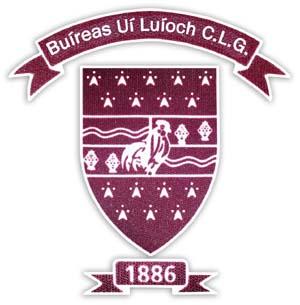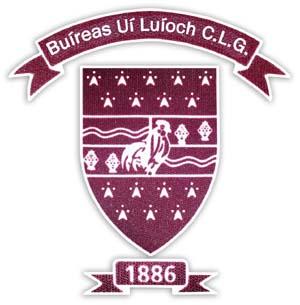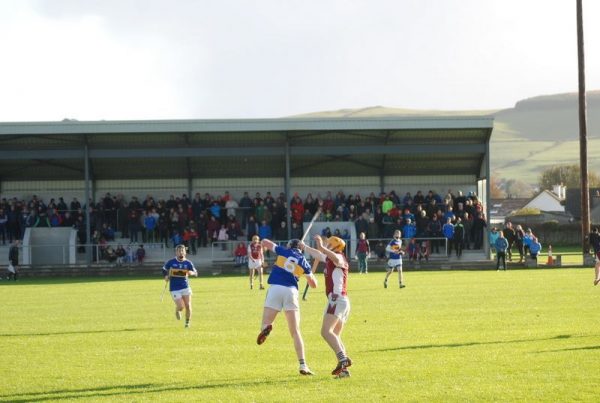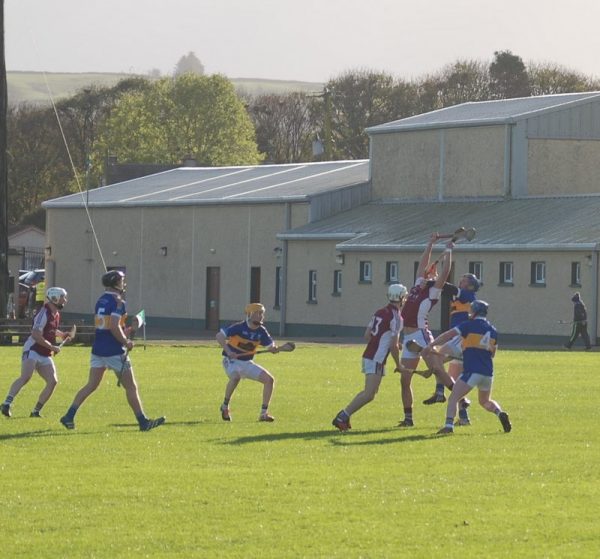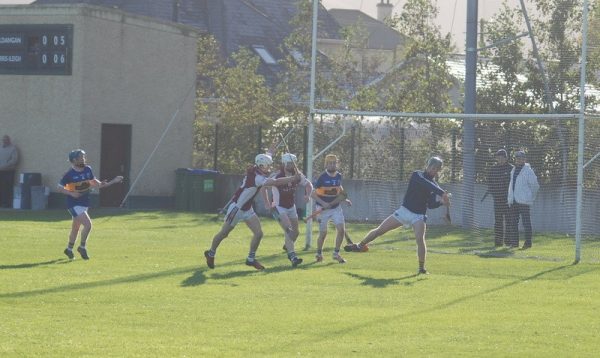 U21: Well done to our u21s who had a fantastic hard fought win over Kiladangen in the A North Quarter Final. The game was played in a cold a breezy Templederry and despite the harsh weather both teams served up a fine contest. Leading from early on, we were able to keep Kiladangen at bay throughout the hour and stretched the lead to win by 7 in the end. Next up is Toomevara who we will play in Templederry at half one on Sunday
Development: Great work has being taking place in the park in recent weeks on our sports complex. As you will have seen the blocklayers have been doing fantastic work and the project is starting to take shape
Of course all of this great work has to be paid for. A large number of people have signed up to our €250 per year (for three years) fundraiser. However we still require more people to sign up so we can complete and pay for the project in the time frame we have set out. We appeal to all those who have promised to pay into it to contact their promoter and make the payment. We will also be calling around to houses in Borris on wednesday night next to drop off leaflets about making payments.
If you are interested in signing up and havent heard from someone you can contact Mark Stapleton, Henry Groome, Don Ryan, Bobby Ryan, Martin Ryan, Diarmuid Kinnane, Frank Cooney or Johnny Maher
---
Mass of Remembrance
The annual Mass of Remembrance for all who died in the parish during the past year will be celebrated in the Sacred Heart Church on Friday, November 11th. at 7.00 pm.
If you would like a family member who died elsewhere to be remembered, please submit their names in advance to the sacristy.  Candles will be supplied and will be placed on the altar during the Mass.
CEMETERY ROSARY
The Rosary will be recited in the cemeteries of the parish on Sundays during November at 3.00 pm as follows:
Nov.6th : St. Bridget's;   Nov.13th : Glenkeen;   Nov.27th:  Ileigh.
---
 St. Cualans Social Club
The Christmas party for St. Cualans Social Club along with the Borrisoleigh Active Social Club will take place on Sun Dec 4th. We hope to start the day with Mass @ 2pm followed by a Christmas dinner with all the trimmings and music song and dance provided by Phil Maher and friends in the Community centre. Cost is €20 and everybody is welcome to join us. Names can be given to either Eileen Slattery or Lucia Ryan.
---
Christmas Shoebox Appeal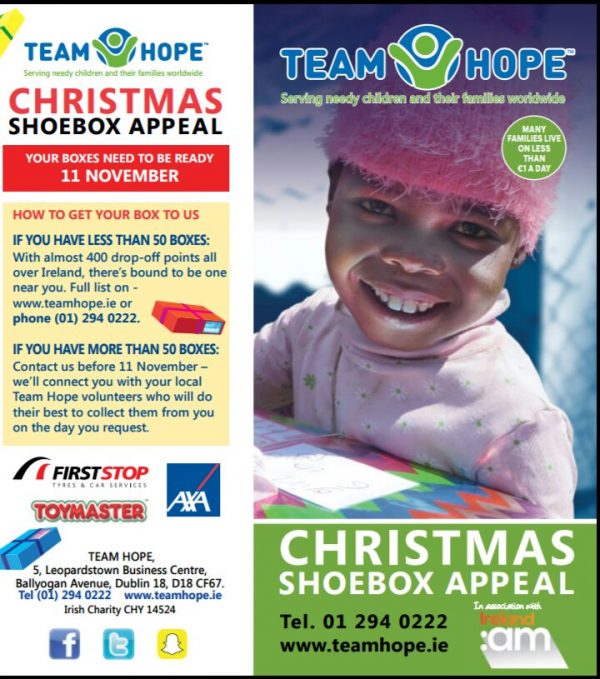 Its that time of year again when we start thinking about what will bring huge smiles to our children's faces on Christmas morning. But what if we couldn't fulfill their dreams on Christmas morning. This is the case for many parents in poor countries. SO, why not help them out. All you have to do is find a shoe box, wrap it in colourful paper & fill it with gifts. I've attached a list of suggestions for you. PLEASE help put a smile on children's little faces this Christmas. Leaflets can be got from & boxes dropped to Fiona at Fifi's Tots Preschool, Ileigh Road or call 087-2169150.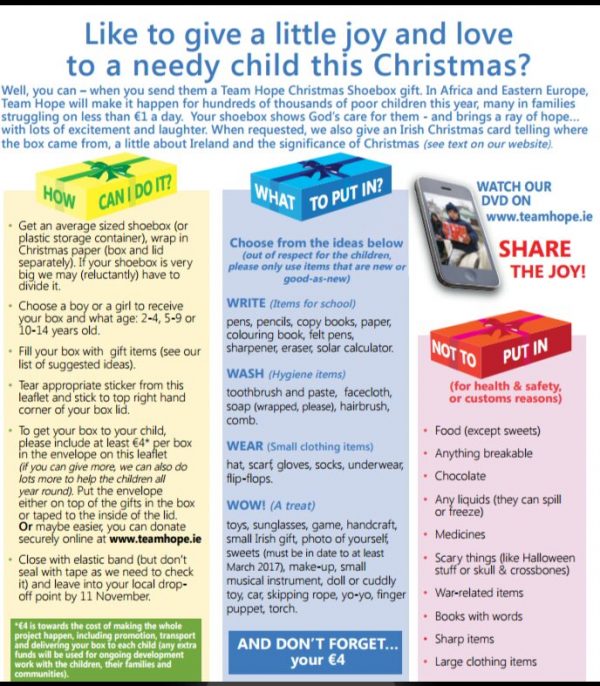 ---
Bush & Briar Evening Walk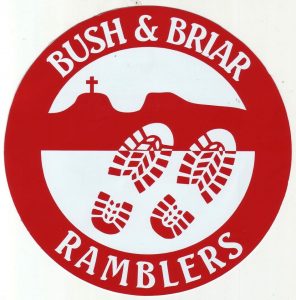 Bush & Briar are walking the Inch Loop every Tuesday evening at 7pm sharp until further notice.
All welcome to join us, walk takes approx 1 hour.
Boots, torch and hi-viz jacket essential.  Ground can be uneven in places.
Please contact Liam on 087-7622267 or Helen 087-6748147 for further details
---
Borrisoleigh Active Social Club
The Christmas party for Borrisoleigh Active Social Club along with St. Cualans Social Club will take place on Sun Dec 4th. We hope to start the day with Mass @ 2pm followed by a Christmas dinner with all the trimmings and music song and dance provided by Phil Maher and friends in the Community centre. Cost is €20 and everybody is welcome to join us. Names can be given to either Eileen Slattery or Lucia Ryan.
---
Borris-Ileigh Camogie Club Notes

The clubs AGM takes place on Saturday 12th November at 7.30pm in the pavillion in the town park. We are asking as many parents/members as possible to attend. The club is going really well as is evident with the progress made at underage this year. Also having added a second adult team and our seniors contesting the county final. We need more people to get involved to ensure the continued success of the club.Nominations for officers should be with Paula Ryan by Thursday of this week. Thank you and see you then!
---
Bothy Book Club

The Bothy Book Club takes place on the 1st Saturday of each month
---
Night of Colour and Style
The Templemore Lions Club are hosting a "Night of Colour and Style" with Lys Jeffares and Louise supported by a variety of local Exhibitors in aid of Local Charities.  The event is being held at the Templemore Arms Hotel on Thursday, 10th November, 2016 commencing at 7:30pm.  Tickets are €10.00 each and are available from any Lions Club member or on the night.  Numerous prizes on the night!!  Promises to be a most enjoyable event.
---
Pic of the Past ………..down memory lane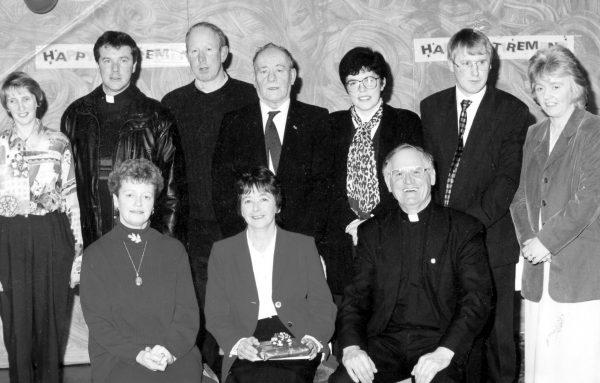 Back: Kathleen Ryan, Rev. Nicholas Irwin, Tom Ryan,Gerry Daly, Mary Butler, Michael Carey and Mary Bourke
Front: Susan Hoare, Principal, Maura Daly and Very Rev. Dan Joe Ryan P.P.Confirmation Day in Borrisoleigh – 1969
Retirement Function at St. Theresa's N.S. Maura Daly pictured here on the occasion of her retirement from St Theresa's N.S.Maura was also principal of Ileigh School for many years
---
Committee: Enda Ryan, Noreen Fahy, Margaret Cowan, Marie McGrath, Aileen Óg Groome and Derry O'Donnell
Many thanks to all those who contributed photographs and news items. Remember, we need you to continue to send us material so that we can keep our website current and interesting.
Send your email to:info@borrisoleigh.ie

While we make every effort possible to ensure that the information contained in this Website is accurate and complete, we cannot accept any legal liability as a result of the inaccuracy or incompleteness of the information presented to users of this site
Also, if you like what you see and want to leave a comment, remember to use the Guestbook