Lourdes Fund
Our Annual Church Gate Collection takes place at all the Masses on the weekend of 19th and 20th May. Your generosity is much appreciated. It helps to fund people to make the much needed visit to the grotto and fulfill this for sick people.
---
Borrisoleigh Active Social Club
Borrisoleigh Active Social Club had a member of the Citizens Information Centre Thurles at their meeting last Wed. This was very informative and interesting. Our next meeting will be on Wed June 6th and we will have a change of venue. We are finishing for the summer with a meal in the Chinese restaurant Borrisoleigh. More details to follow.
We have 2 members taking part in the Go For Life Sports Festival in The Anner Hotel Thurles on Mon 14th May.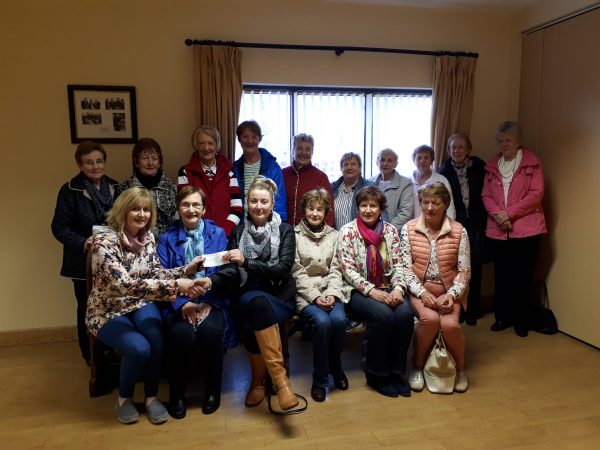 Members of the Borrisoleigh Active Social Club/St. Cualáns Social Club presenting a cheque to Sheila Fogarty of the Tomás Kelly Trust Fund with the proceeds of their recent Trad session. A Huge thanks to everyone that supported the night.
---
St Joseph's College
Tipperary Divisional Policing Unit Road Safety Seminar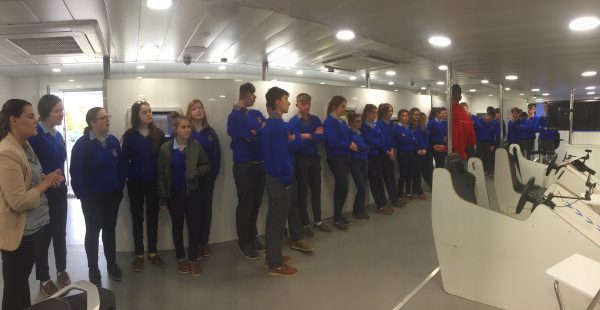 This was a hugely informative day for our TY students where the Gardaí spoke about road safety awareness and the key causes of road traffic collisions. The forensic collision investigation unit spoke of their work and the students experienced simulated road traffic episodes.
The highlight of the day was the student's opportunity to hear first hand from the survivor of a serious road traffic collision. Our students were commended for their participation and behaviour. It was a very worthwhile day. We hope our students take the sobering reality of the day with them as road users.
Ladies football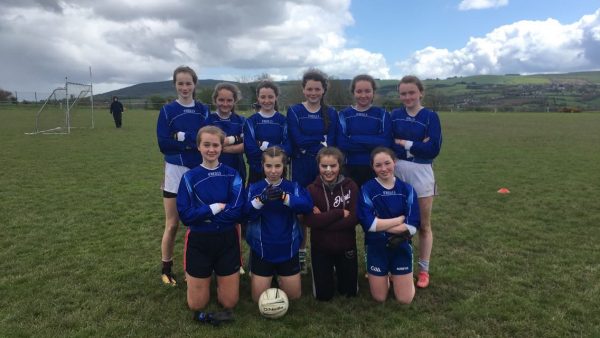 Congratulations to our second year football team who won their competition at the blitz in Mallow on the first of May.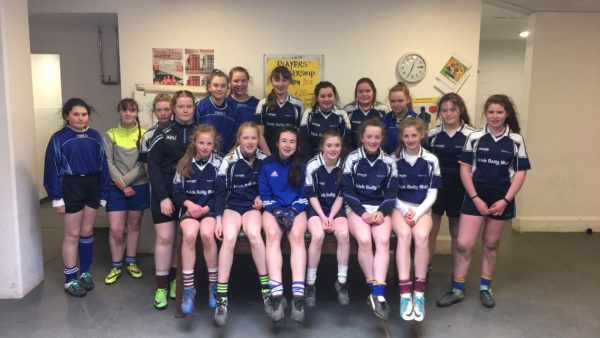 Our first years competed admirably also and were just narrowly defeated in their semi final
Congratulations to all our students who participated in the Regional Finals of SciFest in LIT Tipperary. All students presented their interesting projects passionately.
Well done to the award winners too.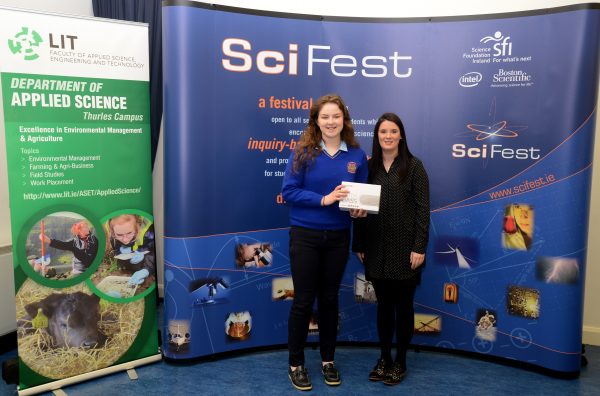 Best Question – Caitriona Ryan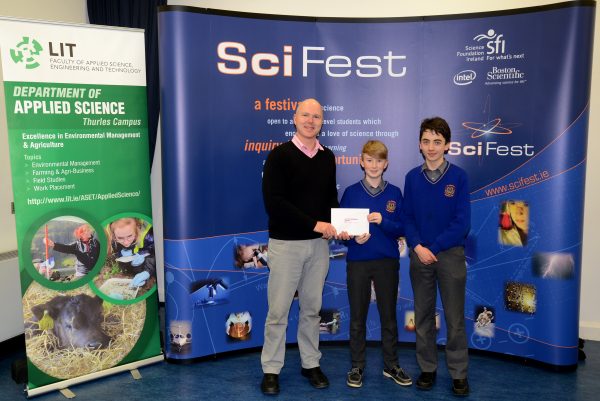 1st place Junior Life Sciences – William Quinlan and Stephen Hutchinson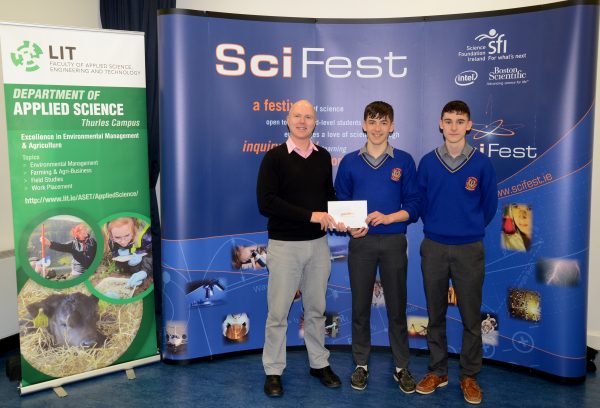 1st place Junior and Intermediate Physical Sciences – Luke Cooney and Sean Dunne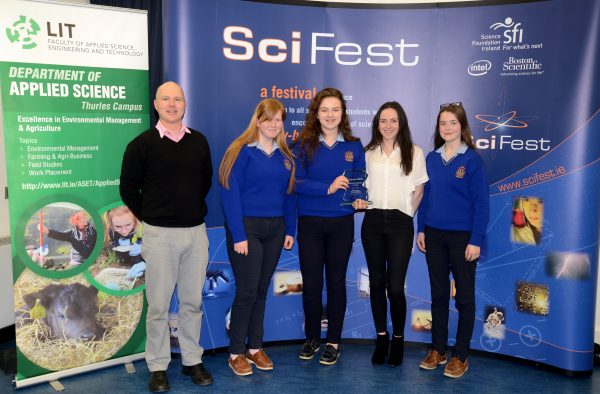 Boston Scientific Medical Devices Award – Laura Kennedy, Caitriona Ryan and Aoife Butler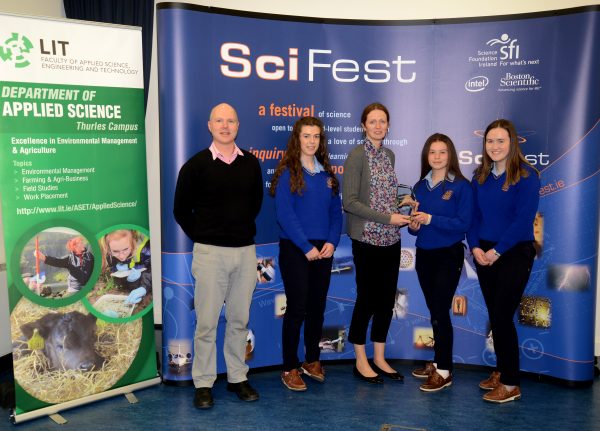 Overall Runner Up – Aisling Dwyer, Hazel Reynolds and Kiara Hearty
Projects Hear-Band and No Mower Accidents will now compete for a place in the National Finals.
---
Track-Attack Notes
The Presidential Run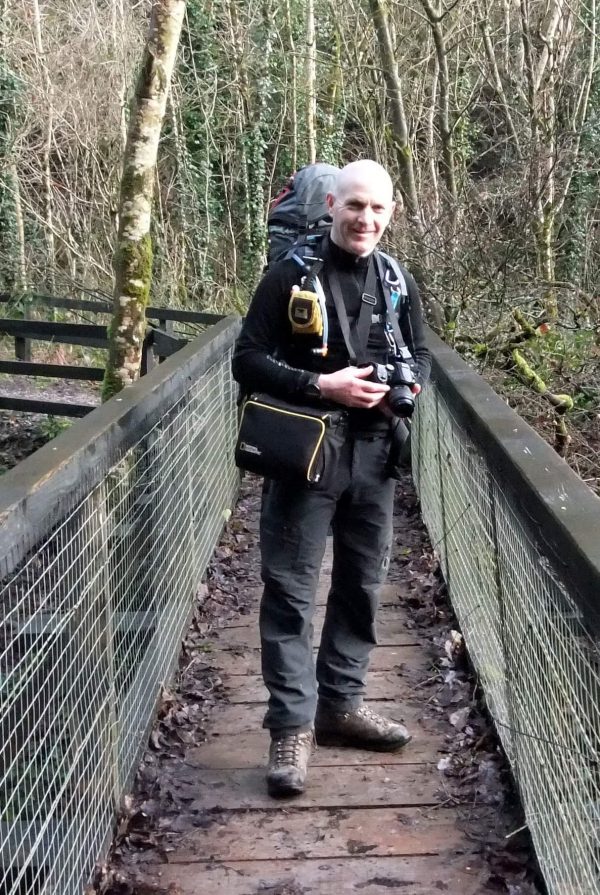 Track-Attack coach and former American President namesake John F Kennedy in Glenshelane Wood which is part of the route of the Presidential Run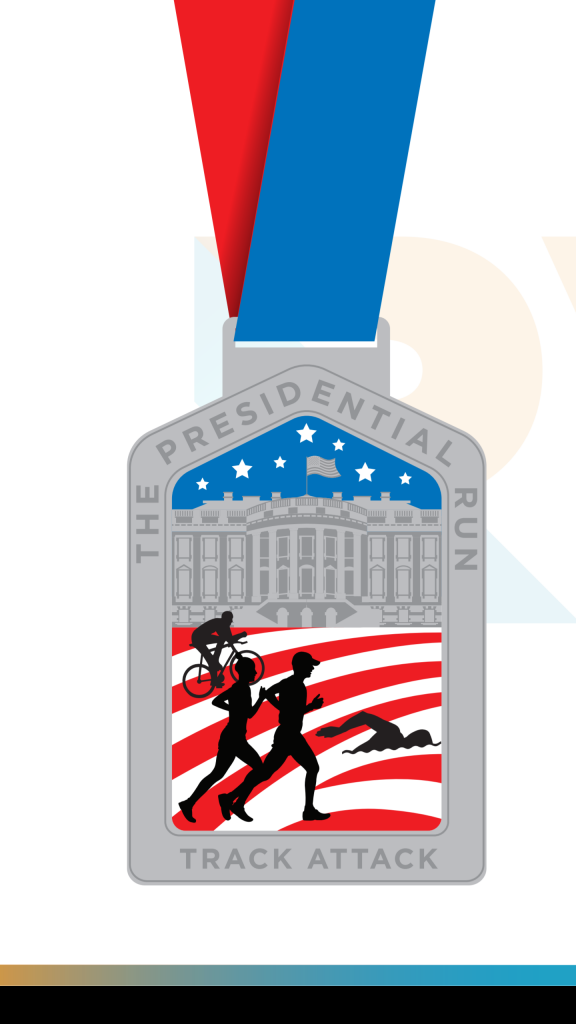 Presidential Run 2018 Logo
As Track-Attack grows from strength to strength, the club are about to take on their biggest challenge to date when on the 19th to the 21st of July next, their members will take on a 500km relay trek that will go through the ancestral homes of 3 American presidents namely Ronald Reagan (Ballyporeen), John F Kennedy (New Ross) and Barack Obama (Moneygall) while also taking in some of the most breath-taking scenery that the Emerald Isle has to offer.
Inclusion in our community is at the heart of Track-Attack and we are delighted to announce that this unique event will double up as a club fundraiser that will also attempt to raise much needed funds for both 'Le Cheile' ASD (Autistic Spectrum Disorder) unit in Scoil Naomh Cualan in Borrisoleigh and Teach Saoirse (Enable Ireland) in Nenagh which is a purpose built respite facility which provides services to children with a range of disabilities and needs from cerebral palsy to children on the autistic spectrum.
Part of this fundraiser will include a major Facebook advertising campaign with advertising space available at the cost of €100. If any business or individual would like to support this, please contact Declan Maher 087 1444977, Pat Keane 087 6380649, Christy Slattery 087 2250791 or Caroline Murray at 087 9588046.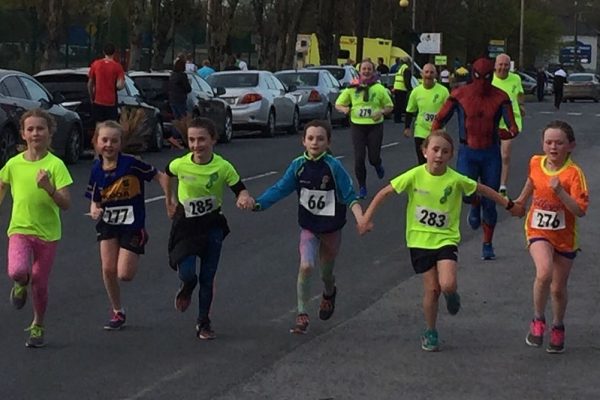 Young Track-Attackers Adah Minogue, Anna Meehan, Therese Groome, Ciara Maher, Aoibhinn Keane and Saoirse Ryan finishing the Dundrum 5km
The event will kick-start on Thursday 19th July at 8pm with the first of 17 legs. To keep with the Track-Attack ethos of encouraging people of all ages and abilities to participate in our events, the first leg will be a 3km run on the Borrisoleigh track that will include all our juvenile members. The leg will have a major twist that will be announced over the coming weeks but it will be something not to be missed!!
Following on from this, leg 2 will be a 5km walk that will bring from Borrisoleigh to the Ragg. Again this will ensure that everyone will have the opportunity to be part of the overall event. Legs 3 and 4 will see our participants run into the hours of darkness with both legs being of 35km in length with the final destination been our first ancestral home of Ballyporeen. Along the route we will be passing the tourist attractions such as Holycross Abbey, Rock of Cashel, Cahir Castle and the Mitchelstown Caves.
Our expected time of arrival in Ballyporeen is 5:30am on the Friday 20th and here we will switch sporting codes to cycling where participants will take to the saddle for 100km. On leaving the home of Reagan, we will head to places like Clonmel and Newcastle before taking in the magnificent scenery of The Vee. We then pass through the town of Lismore before finishing up at the monastery in Mount Melleray.
It's back on foot again for leg 6. A 35km journey that will go down through the idyllic Glenshelane Woods, into Cappoquin before heading for the coastal town of Dungarvan taking in places like Aglish, Ballinameela and Carriglea along the way.
Legs 7, 8 and 9 will be 20km in length and some of the scenery on these legs are a joy to behold. On leaving Dungarvan, we will head onto the Greenway with features such as the Durrow and Ballyvoyle Viaducts and tunnel, the old railway station in Kilmeaden before arriving in Bilberry in Waterford City. We will head up the quays of the city passing Reginald's Tower, up through Ardkeen and out to the fishing village of Passage East.
Arrival time in Passage is estimated at 8:30pm and here we will again change the sporting code to swimming. The task is to swim the 1km from Passage to Ballyhack!!
Once hitting dry land again, we will be 21km from our second ancestral home of New Ross. The participants of this leg will run as far as the changeover at the John F Kennedy centre on the quay beside the Dunbrody ship. To add to the event, we are also planning on a social event in the Wexford town so chalk it into your diary.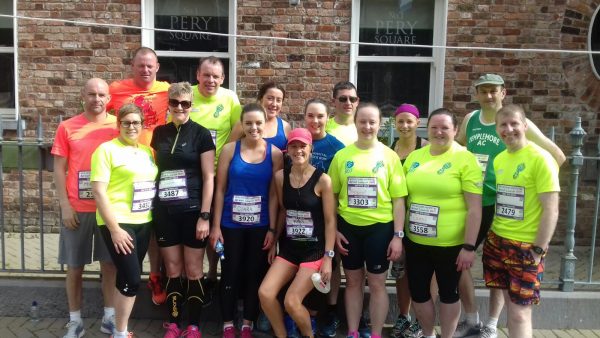 Track-Attackers at the Great Limerick Run
On leaving New Ross, the task gets all the more daunting. Next up are two 50km runs which will bring us back to Waterford City on the opposite side of the Suir River, onto Mooncoin, Carrick on Suir, Callan and arrive in Kilkenny City at the famous city castle. If things go to plan, we will arrive in the Marble city at approx. 10am on the Saturday morning.
Leg 14 will then see us travel from Kilkenny City to Durrow with a 30km run before we head back on the bicycles for the next 35km when we will arrive in Clonmore. The penultimate leg will see us run a 30km distance into our third ancestral home of Moneygall with the final changeover place being the Barack Obama Plaza.
The 17th leg will see us heading back to Borrisoleigh but going straight back would be the easy way to do things and as a habit, we don't do easy!!! The final journey will bring us up and over the Devils Bit before returning home to base.
It will be a mammoth task overall but one that Track-Attackers won't shy away from. Last year's "Trip around Tipp" generated great interest but this year will possibly surpass anything we've ever done in our 4 year history.
A promotional video for the event can be viewed on our new YouTube channel which can be found at Borrisoleigh Track Attack. Log into our Facebook page also to keep up-to-date with all our plans for the event over the coming weeks.
---
Borrisoleigh Festival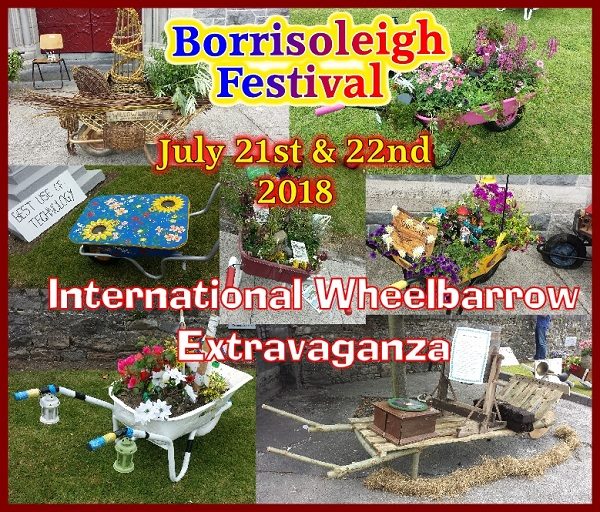 Borrisoleigh Festival is on 21st and 22nd July this year and the committee would like input as to what kind of entertainment they would like to see for children. If you have any suggestions you can contact any committee member or message the festival Facebook page.
Now is a good time to start thinking about your wheelbarrow design in time for the International Wheelbarrow Extravaganza!
---
Borris-Ileigh Camogie Club Notes

U16's played Nenagh on Sunday last in the championship semi-final.
Final score of Nenagh 4-07 to Borris-Ileigh 1-02. A very tough game against a strong Nenagh side. Although, we failed to score in the first half, we showed promise in the second with great scores from Katie Fitzgerald (1-01) and Dani Ryan(0-01).
Hard luck girls.
U14's play Toomevara next, fixture to be confirmed.
U12's played Fethard on Friday last with a great victory and score line of Borris-Ileigh 2-06, Fethard 2-02 and have now earned a place in the quarter finals.
Many thanks to the Borrisoleigh Drama Group on the recent donation to our club from the proceeds of their excellent production of "Wake in the West".
---
Scór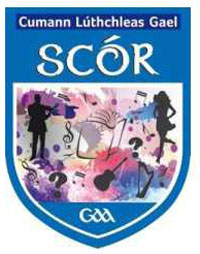 The AGM of Borrisoleigh Scór will take place in the Marian Hall on the 16th May at 9pm.
---
Borris-Ileigh GAA Club Notes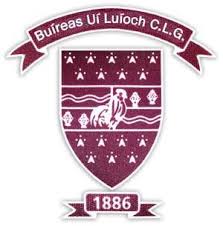 Borris-Ileigh GAA Golf Classic 2018:
The 2018 Borris-Ileigh GAA Annual Golf Classic will take place this year across the weekend of 11th and 12th of May in Rathdowney Golf Club. We encourage all from near and far to come along for a Round in what is guaranteed to be a great day out for all with food and refreshments provided for all on the day. Entry for a team of 4 is €140 and sponsorship of a tea box is €50. The Tea Times are open for bookings as of now, so to get your bookings in contact Martin Fahy (087) 2608780 for all of the details. Don't hesitate to spread the word, we look forward to seeing you all on the 11th and 12th of May.
Tipp County Board Draw 2018:
Membership for the 2018-19 County Board Draw is now available. With a prize fund of over €500,000 and a local draw each month, we encourage new and existing members to participate in this years draws as it gives each participant an opportunity to win a whole host of great prizes and provides a vital source of income to the club. For further information contact T.F. Stapleton (086-3334826).
---
Céile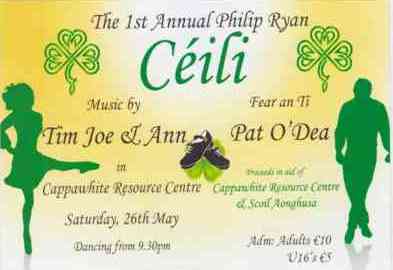 On Saturday 26' May a Ceilli will be held in Cappawhite in memory of Set Dancing teacher Philip Ryan. Philip spent many years teaching steps to young and old throughout Tipperary and we were very lucky to have had him here in Borrisoleigh for many years bringing huge success in Fleadh and Scor competitions. He also taught successfully in our neighbouring parishes of Upperchurch and Templederry where he made many friends and is fondly remembered, Philip passed away last year following a battle with cancer. His many friends wish to honour his memory and what better way than a night of dancing, Music will be provided by Tim, Joe and Ann O'Riordan from Cork and a great night is guaranteed. Proceeds from the night will go to the Cappawhite Resource Centre and Scoil Aonghusa Cashel where Philip worked before his untimely death.
Tickets are on sale and can be purchased from Betty Treacy (Borrisoleigh) 087 2558770 and Teresa Shanahan (Templederry) 087 7627219
---
Summer Care
---
Book Launch – Change of date!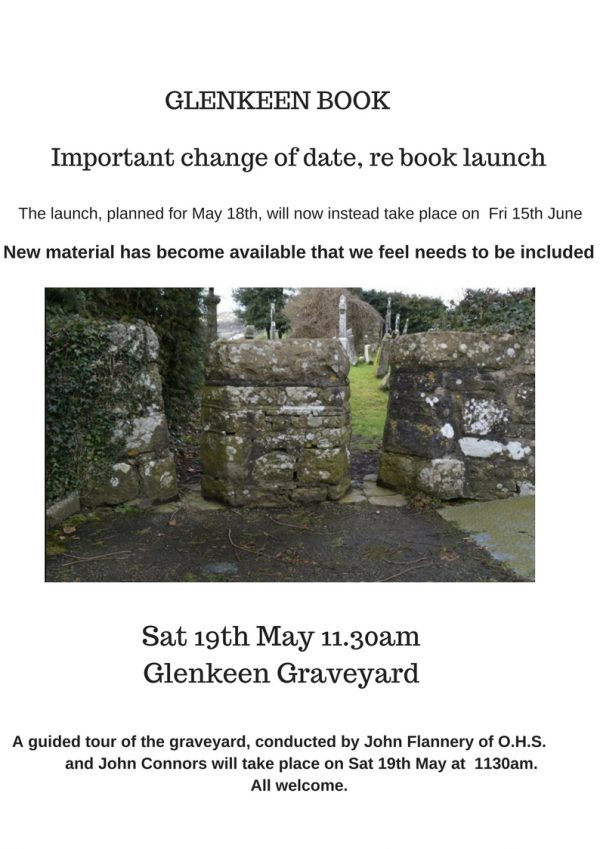 Please note: Email address should read glankeen@tipprevolution.ie
We are hopeful of a sizable crowd attending this event. In order not to cause inconvenience to residents and road users, we ask that as many people as possible park their vehicle on the lay by close to Ballyroan bridge and walk the short journey to the graveyard. Where necessary, transport will be provided.
---
Marian Hall Lotto Results
Lotto results: 8 9 10 19
No winner
No match 3
2 lucky dips:
Claudia Quinlan c/o Bingo
Agnes Nesbitt Upperchurch
Next weeks lotto: €7.250
---
Borrisoleigh Lourdes Fund
Our Annual Church Gate Collection takes place at all the Masses on the weekend of 19th and 20th May. Your generosity is much appreciated. It helps to fund people to make the much needed visit to the grotto and fulfill this for sick people.
---
Pic of the Past ………..down memory lane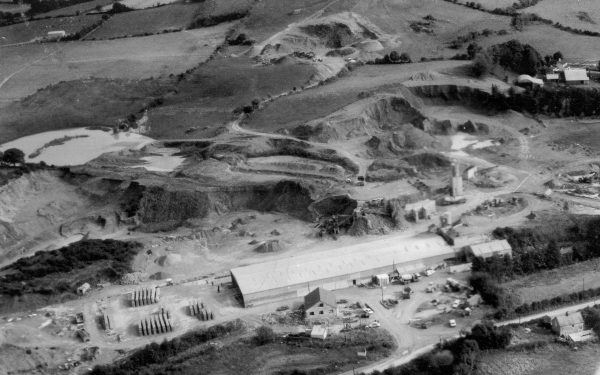 Aerial View of Kelly's of Fantane – 1982
---
Committee: Enda Ryan, Noreen Fahy, Marie McGrath, Derry O'Donnell and Fiona Max
Many thanks to all those who contributed photographs and news items
Remember, we need you to continue to send us material so that we can keep our website current and interesting.
While we make every effort possible to ensure that the information contained in this Website is accurate and complete, we cannot accept any legal liability as a result of the inaccuracy or incompleteness of the information presented to users of this site.
Also, if you like what you see and want to leave a comment, remember to use the Guestbook