8 November 2023
08 Nov 2023
Scór News
Tickets for the All Ireland Scór Sinsir Final in which Katie Shanahan is singing are now available to buy online. It is on at 3pm on Sat Nov 18th in The INEC in Killarney. Tickets are available to purchase on Ticketmaster. https://am.ticketmaster.com/gaa/buy.
---
St. Cualáns Social Club
St. Cualáns Social Club will hold their Annual Christmas party on Sun Dec 3rd in the Community Centre Borrisoleigh. Names can be given before Fri Nov 24th.
If anybody would like to help out in the running of the day it would be much appreciated. Also if there's anyone interested in donating a raffle prize again it would be appreciated. If any of the above is of interest to you please contact either Eileen Slattery 087 9849848 or Lucia Ryan 086 3961211.
---
Borrisoleigh Active Social Club
A number of our members went to Clonmel last Friday night to the Louise Morrissey concert. A great night was had by all.
The next trip being organised is the Christmas shopping to Ennis. This is happening on Sat Dec 9th. A bus will leave Borrisoleigh for Ennis and there will be a meal organised in the West County Hotel . Times to be confirmed. Bus and meal costs €40 which needs to by Fri Dec1st.
The Christmas party for our club is taking place on Thurs Dec 14th in Finns Bar Borrisoleigh. Great night assured.
If you are interested in any of the above please contact Eileen 087 9849848 or Lucia 086 3961211.
Pictured below are some Members of the Active Social Club with Molly O Connell and Philomena Begley who supported Louise Morrissey on her 35 year concert in Clonmel last week.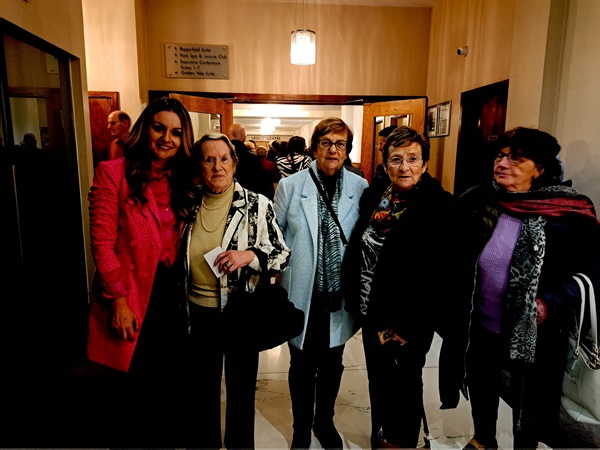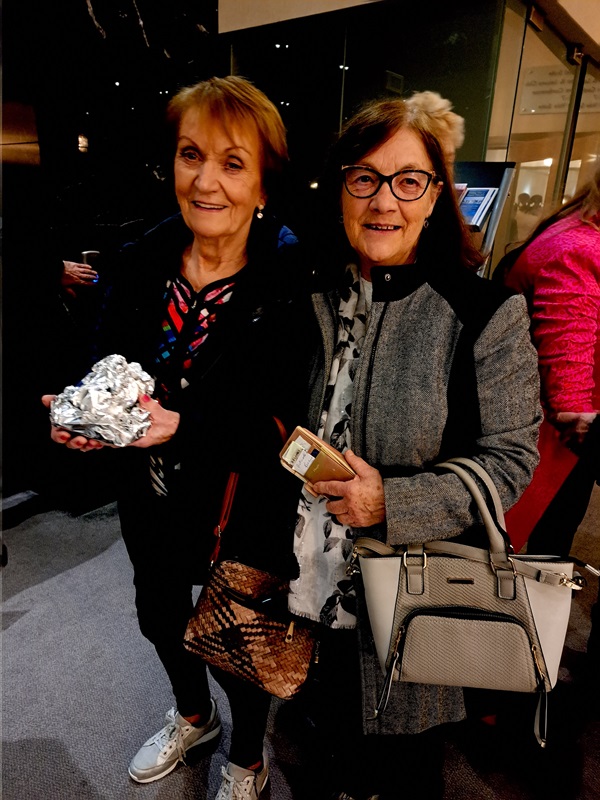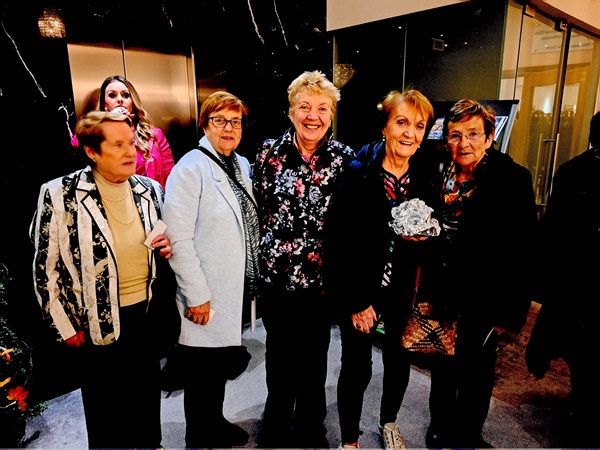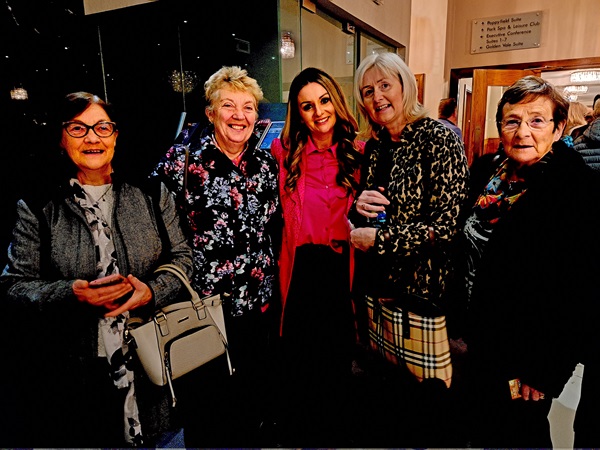 Parish News

Anniversaries:
Saturday 11th Nov @ 7pm:
Dick & Katie Tynan, Rathmoy
Jimmy & Mary Molumby, Lower Main St.
Sunday 12th Nov @ 11am:
Mai & Denis Young, Knocknaherna
Matt Muhall
Evening Course for Ministers of the Word:
There will be an evening course for the readers of our cluster of parishes, Templemore, Loughmore, Drom & Borrisoleigh.
This will be held in the Community Centre, Borrisoleigh @ 7.30pm on Wednesday 15th November.
The speakers will be Archbishop Kieran O'Reilly and Catherine McCormack.
I would encourage as many readers as possible to attend.
Thought of the week:
Where there is hope, there is faith, where there is faith, miracles happen.
---
Eucharistic Adoration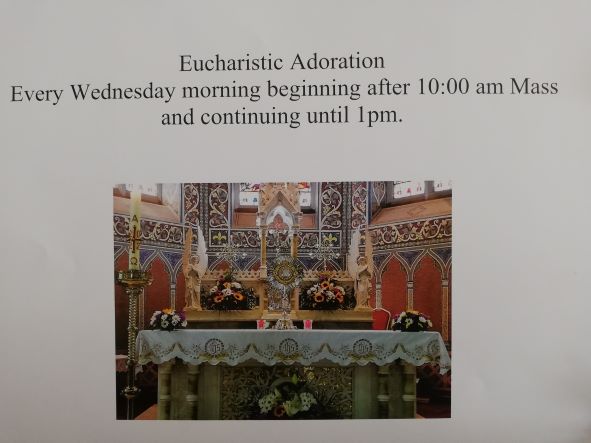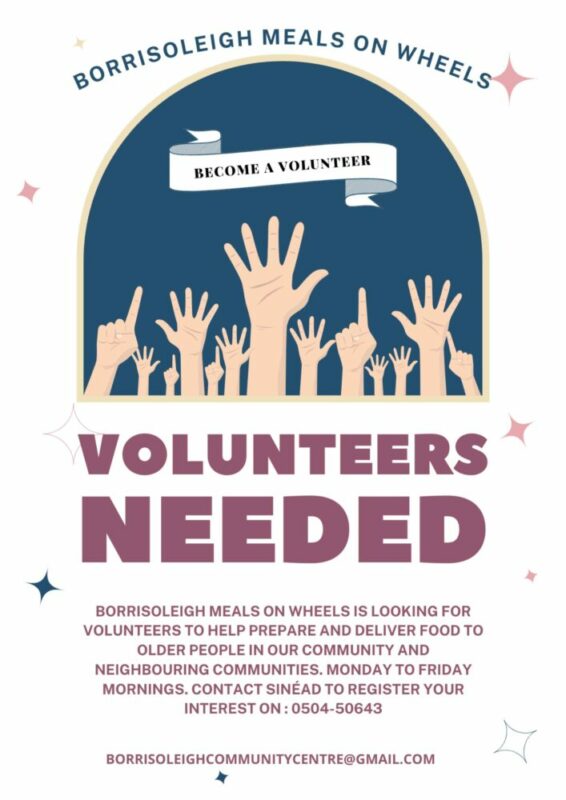 ---
Adult Learning Opportunity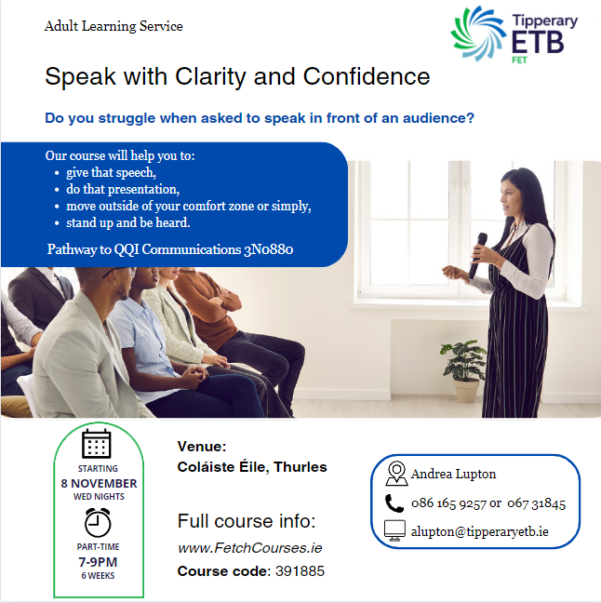 ---
Borrisoleigh Historical Society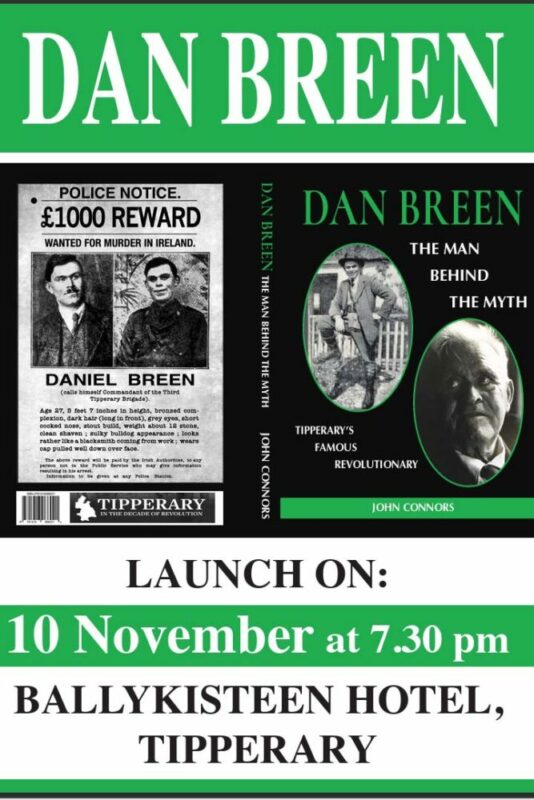 Ballykisteen Hotel, Limerick Junction, — 10 November at 7.30 pm. Biography of Tipperary famous revolutionary, Dan Breen. Foreword by historian and broadcaster, David McCullagh, Author of 'The War of Independence in Limerick', historian Thomas Toomey, will perform the official launch. A musical prelude by Cabragh Wetlands Choir, will begin the evening.
---
Knitting and Crochet Group
The Knitting and Crochet Group continues to meet on Wednesdays from 10.00am to 11.30am. New members always welcome.
---
Greyhound History
Thurles Greyhound stadium hosted their 75th anniversary celebration on Saturday 27th October 2023. This got me thinking about all the wonderful greyhound people and great greyhounds that came from Borrisoleigh over the years. There are so many funny stories and famous victories and lifelong friendships that were built through owning greyhounds and I would love to hear from anyone who has a photo, a story or a memory to share.
I'm interested in all stories and old photos connected to greyhounds not just the champions.
Hopefully I'll find out some interesting information put something together to be published on this Borrisoleigh website in a few weeks time.
Thanks very much.
Clare Hanley
If anyone wishes to contact me please ring/WhatsApp 0868410855
Or email
hanleygreyhounds@gmail.com
---
Pic of the Past
---
Your Website Needs You
Committee: Enda Ryan, Noreen Fahy, Marie McGrath, Derry O'Donnell
Many thanks to all those who contributed photographs and news items.
Remember, we need you to continue to send us material so that we can keep our website current and interesting.
Send your email to: info@borrisoleigh.ie
This website is supported by
Borrisoleigh Community Development Association.
While we make every effort possible to ensure that the information contained in this Website is accurate and complete, we cannot accept any legal liability as a result of the inaccuracy or incompleteness of the information presented to users of this site. We also reserve the right to edit material for suitability to a website format.
Also, if you like what you see and want to leave a comment, remember to use the Guestbook
---