8 February 2023
08 Feb 2023
Blood Donation Clinics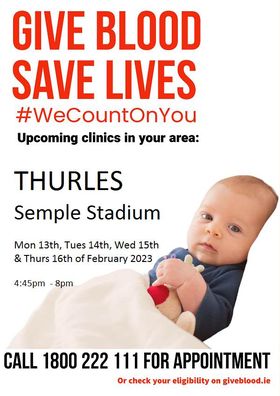 On any given day 200 patients receive transfusions in Irish hospitals, and the demand for blood, is constant. The Irish Blood Transfusion Service relies on its donors and are urging them to give a priceless gift, the gift of life.
---
Community Bike Ride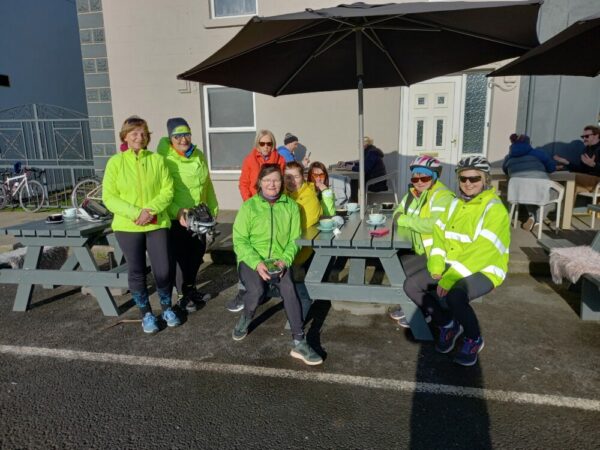 We had another lovely cycle to Templemore on Sunday where we enjoyed refreshments in One 19 Cafe and returned home very happy. Big thanks to John Slattery for his support and leadership on the day.
---
St Joseph's College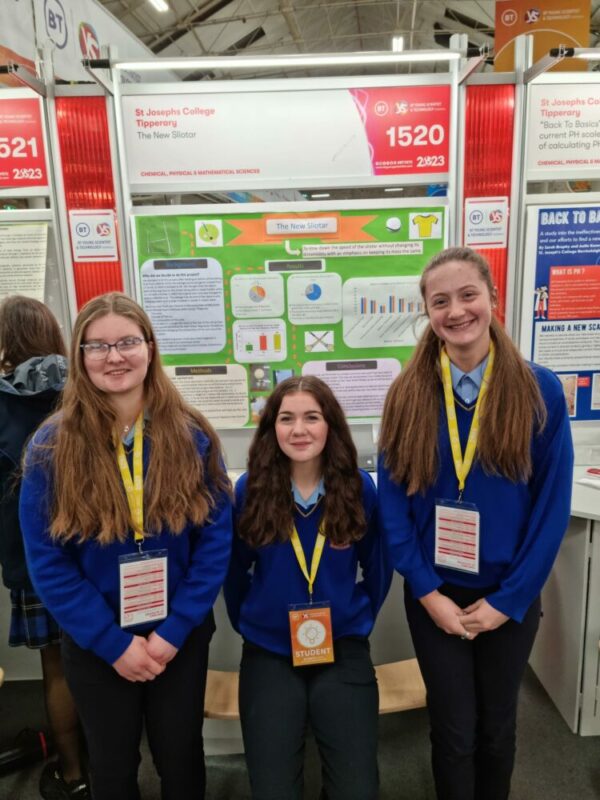 BT Young Scientist
Two groups represented St. Joseph's College, Borrisoleigh at the RDS for the annual BT Young Scientist and Technology exhibition.
Almost 60 years old, the young scientist exhibition is an excellent opportunity for students to take STEM outside the classroom. Students around the country apply to participate in the competition, then their science project entries are evaluated by judges. From the thousands of projects submitted only 550 are accepted to participate in the public exhibition. Two teams from Borrisoleigh's TY made the cut. These two teams being "The New Sliotar;" by Emer Moroney, Caoimhe Delaney and Chloe Whyte along with "Back to Basics;" by Sarah Brophy and Aoife Kennedy. The girls got to experience speaking with judges and fellow competitors. As the exhibition is open to the public, Borrisoleigh's TY year made the trip up to Dublin to see the teams and explore the entire exhibition.
Without a doubt, the BT Young Scientists gave plenty of inspiration when it came to career opportunities. Access to summer acceleration courses run by sponsors such as Stripe or getting to speak to some of the brightest scientists and technologists in Ireland certainly helped open up students to the vast world of STEM and the various career opportunities that can come from it.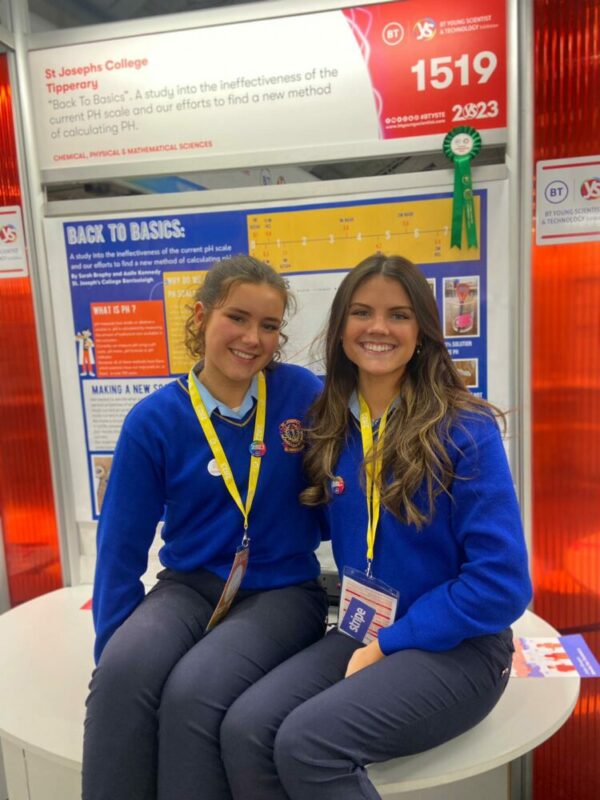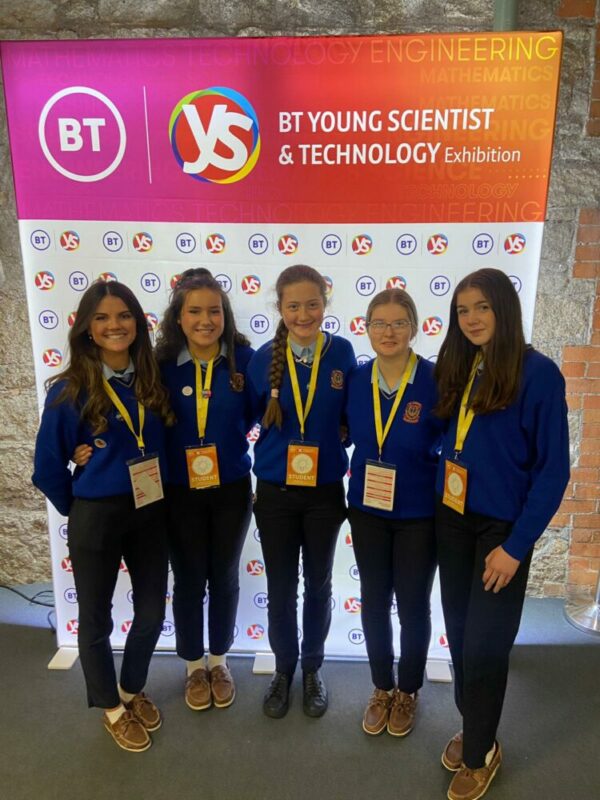 Video Gaming.
Caoimhe Delaney.
Last Thursday the transition year students enjoyed some Video Gaming with a difference when a gaming van arrived at the school. Inside there were five screens, allowing 16 students to play FIFA at a time. A Nintendo Switch was also on offer if you weren't interested in FIFA, and some students enjoyed a friendly or competitive game of cards while they were waiting. Overall, it was a fun activity, and everyone thoroughly enjoyed it.
Film Workshop
TY students took part in a film workshop with Burning House Productions. We learned how to use a camera and how using a microphone can increase the quality of the sound. The facilitator also showed us the importance of lighting when taking a shot. We had great fun creating our short film which was about a character who was bullied. We also made a short video on our phones which was both enjoyable and hilarious. Overall, we had a great day and we thoroughly enjoyed the workshop.
---
Scór na bPáistí
CHANGE OF DATE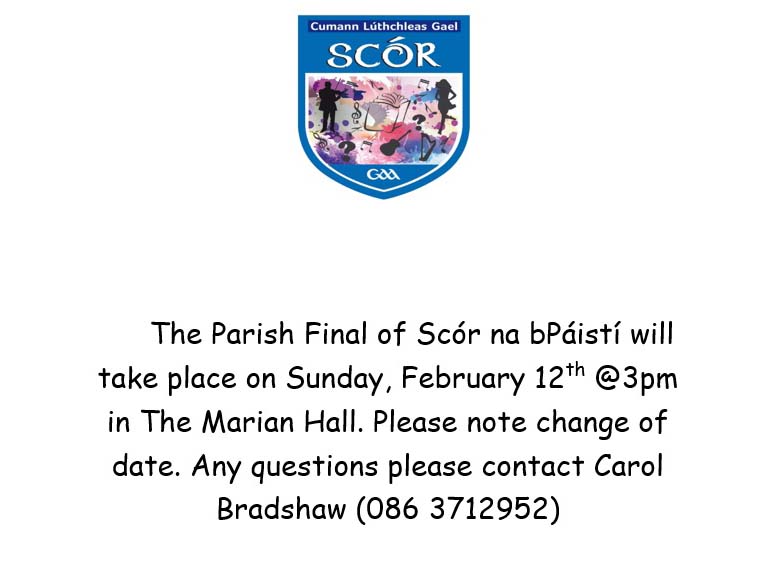 ---
Hairdressing Course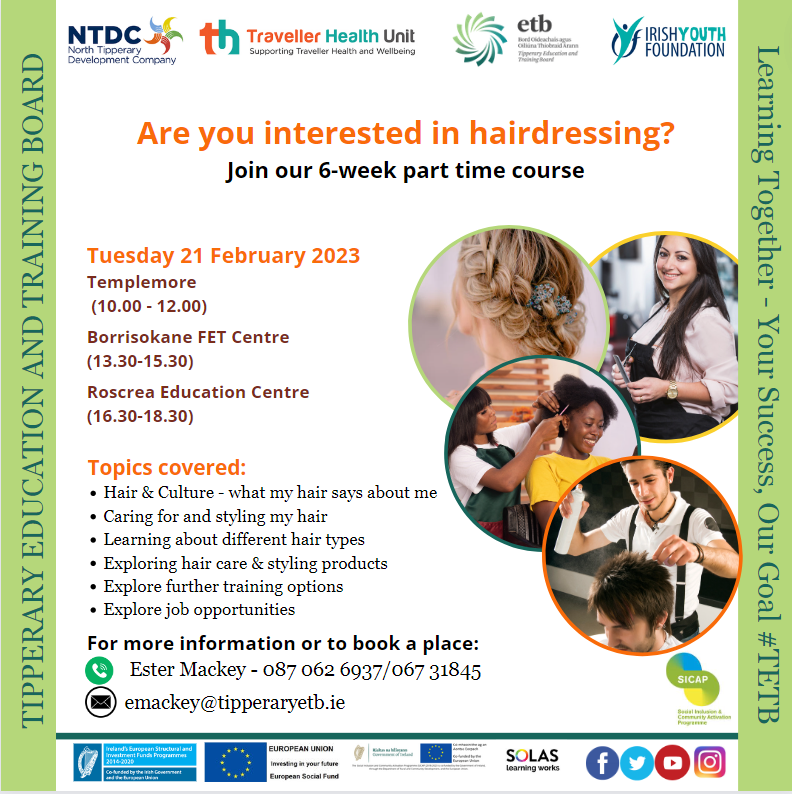 ---
Parish News
Offertory Collection last weekend : €705.00
Give Blood – Save lives. Blood Transfusion Clinic, Dome Semple Stadium, Thurles, Mon, Tues, Wed, Thurs 13th – 16th Feb 2023. 16.45 -20.00, Call 1800 222 111 for appointment.
There are just over 180 days until World Youth Day which takes place in Lisbon from August 1st – 6th. Why not become involved in a life changing pilgrimage and experience our Catholic faith with over a million other young people from around the world with Pope Francis. Places are limited and the deadline for application is February 15th. If interested please speak to your local Priest or pilgrim director Fr. Dominic Meehan 085 1111320.
On Sunday February 26th a Celebration of Life Service will take place at the Fethard Augustinian Abbey at 12 Noon. It is a community gesture of solidarity with all who have been touched directly or indirectly or in any way been affected by suicide. Suicide support services, first responders, students and other groups will come together for this simple service in support of the many members of the community who have suffered in any way for the tragedy of suicide.
All are welcome.
Eucharistic Adoration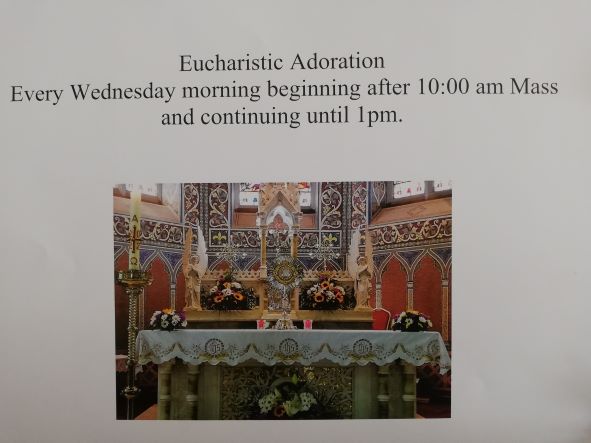 ---
Foróige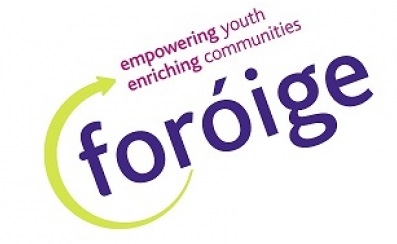 Borrisoleigh Foroige has recommenced for 2023 every Friday evening from 7.30pm at the Pavilion in the Park. We welcome all children aged 12 + and new members are most welcome.
To kick off the year, we will be visiting the University of Limerick adventure centre, doing a tour of the campus and going to the Crescent very soon.
New members and existing members can join/ rejoin here
---
Pic of the Past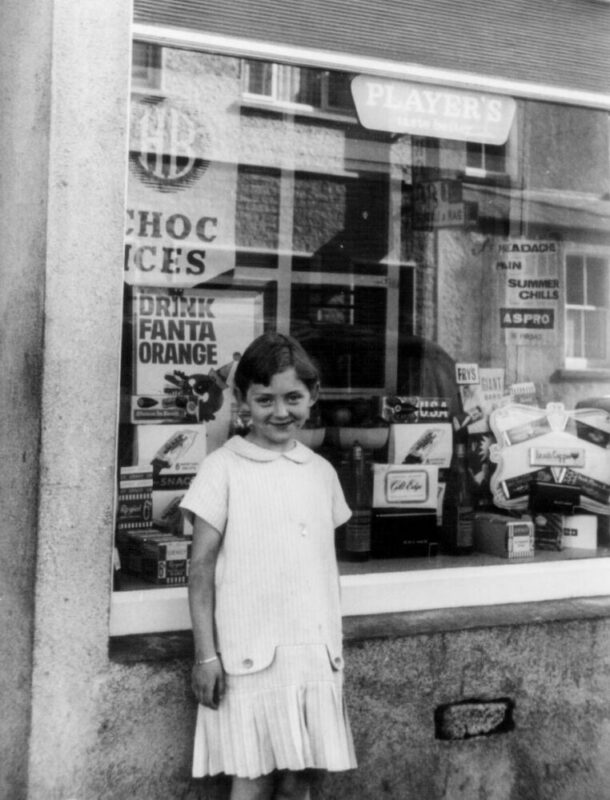 Marion Campion outside Whyte's Shop Main Street,
across the road from The Lantern Inn.
---
Your Website Needs You
Committee: Enda Ryan, Noreen Fahy, Marie McGrath, Derry O'Donnell
Many thanks to all those who contributed photographs and news items.
Remember, we need you to continue to send us material so that we can keep our website current and interesting.
Send your email to: info@borrisoleigh.ie
This website is supported by Borrisoleigh Community Development Association.
While we make every effort possible to ensure that the information contained in this Website is accurate and complete, we cannot accept any legal liability as a result of the inaccuracy or incompleteness of the information presented to users of this site. We also reserve the right to edit material for suitability to a website format.
Also, if you like what you see and want to leave a comment, remember to use the Guestbook