8 August 2018
08 Aug 2018
Barn Owl Talk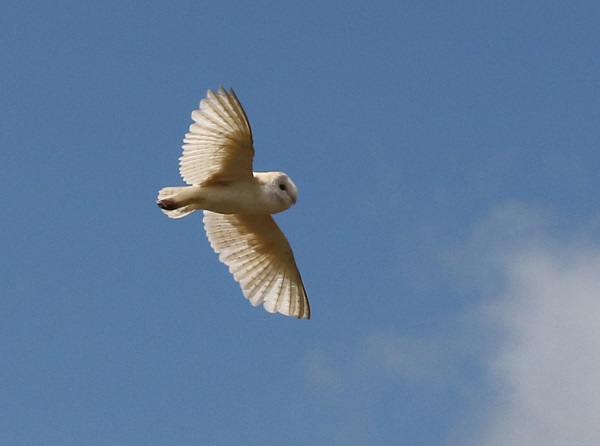 There will be a talk on Barn Owls, in association with Rathmoy Residents Association, held in the Community Centre on Thursday August 16th. Aine Lynch and Tom Gallagher will be giving the talk on the Barn Owls. Tom is a retired school teacher with extensive knowledge of Barn Owls in Tipperary. He first started a nest box scheme for Barn Owls in the 1980's and has been working on their behalf ever since. Aine is the wildlife ranger for Mid-Tipperary for the last ten years. She has been assisting John Lusby of Birdwatch Ireland on and off over the last 10 years on various aspects of his barn owl work.
The Barn Owl (Tyto alba) is a characteristic farmland bird which has undergone a documented decline in its geographical range in recent times. They are a Red-listed Bird of Conservation Concern In Ireland due to a decline of over 50% in their population during the past 25 years. They are also listed as a Species of European Conservation Concern (SPEC3) having an unfavourable conservation status in Europe.
The reasons for the Barn owls decline are not fully understood, but can most likely be attributed to the loss of suitable habitat due to various aspects of agricultural intensification and the increased use of harmful second generation anti-coagulant rodenticides. Other factors that have been implicated in their decline are the loss of suitable nest sites, an expansion of major road networks and the increased severity of winters.
Make sure and pencil it in to your diary as it is sure to be a fascinating talk about this beautiful bird.
---
Borris-Ileigh Juvenile GAA
U8: Borris-Ileigh v Upperchurch in Drombane Wednesday 8th August at 7pm.
U10: The U10s are busy with tournaments including the upcoming Mick Prior Tournament.
U12 North Finals
U12: Congratulations to both U12 teams who have both progressed to the North Tipp Finals which will be played in Dolla this Sunday 12th August. The Maroons play Nenagh or Toomevara at 5.30pm and the Whites play Lorrha-Dorrha at 6.30pm.
The next training session for the U12s is this Friday at 7pm.
U14: Well done to the U14 team who defeated Moneygall-Clonakenny on Tuesday last in their last championship group game. They now go on to play Toomevara in the Quarter Final next Wednesday 15th August.
U16: The next outing for the U16s is this Monday 13th August and is the last match in the Round Robin series.
---
Guided Tour of Glenkeen Graveyard
There will be a guided tour of Glenkeen Graveyard on Thursday August 23rd at 7pm as part of National Heritage Week.
The tour will be conducted by John Flannery O.H.S. and John Connors, TiDR.
The event is free and all are welcome.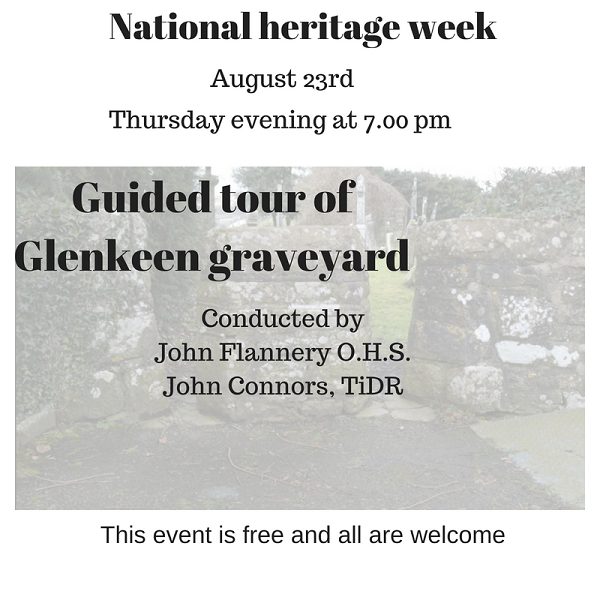 ---
Family Fun Day in Templederry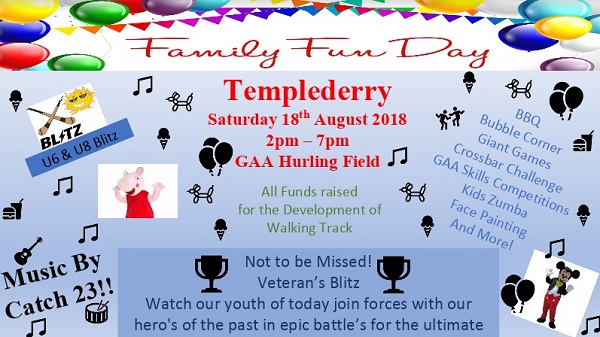 ---
Lough Derg One Day Retreat
Bus leaving from Borrisoleigh on Tuesday 4th September is stopping at Knock Shrine for Mass @ 12.30pm
Dinner B & B in Bundoran Retreat on Island on Wednesday 5th.
Meal on way home in Donamon Castle. Co Roscommon.
Total cost is €180. pps. €30 extra for single room. Deposit of €90. When booking.
Contact Fr Murphy 0863868877 or Bridget O'Dea 0866792754. Phone to confirm pick up location for bus.
---
Pic of the Past ………..down memory lane
---
Committee: Enda Ryan, Noreen Fahy, Marie McGrath, Derry O'Donnell and Fiona Max
Many thanks to all those who contributed photographs and news items
Remember, we need you to continue to send us material so that we can keep our website current and interesting.
While we make every effort possible to ensure that the information contained in this Website is accurate and complete, we cannot accept any legal liability as a result of the inaccuracy or incompleteness of the information presented to users of this site. We also reserve the right to edit material for suitability to a website format.

Also, if you like what you see and want to leave a comment, remember to use the Guestbook