6 February 2019
06 Feb 2019
Borrisoleigh Active Social Club
The AGM of the Borrisoleigh Active Social Club takes place in the Community Centre, tonight Wed Feb 6th at 8pm. New members are always welcome.
Pilates class for our members continues every Tues at 6.45pm in the Community Centre.
---
Scór na bPáistí
We had a very entertaining afternoon last Sunday with the parish final of Scór Na bPáistí.
Two from each category go forward to the Area Final in the Marian Hall in Borrisoleigh on Sunday 17th February at 2pm.
Those going forward are as follows: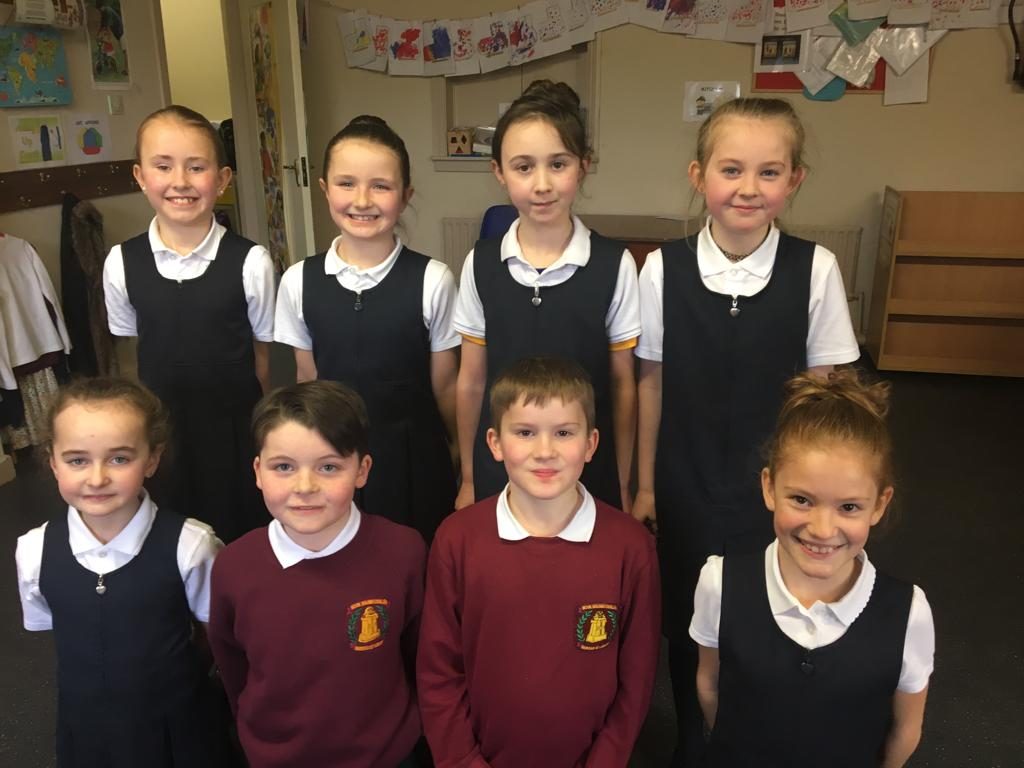 Figure Dancing – Anna Meehan, Chloe O' Brien, Caimin Kennedy, Amy Maher, Ella Groome, Aoibhinn Keane, Keelan Chute & Michelle Meehan
Solo Song – Eve Maher & Áine Cosgrave
Recitation – Emma Jane Ryan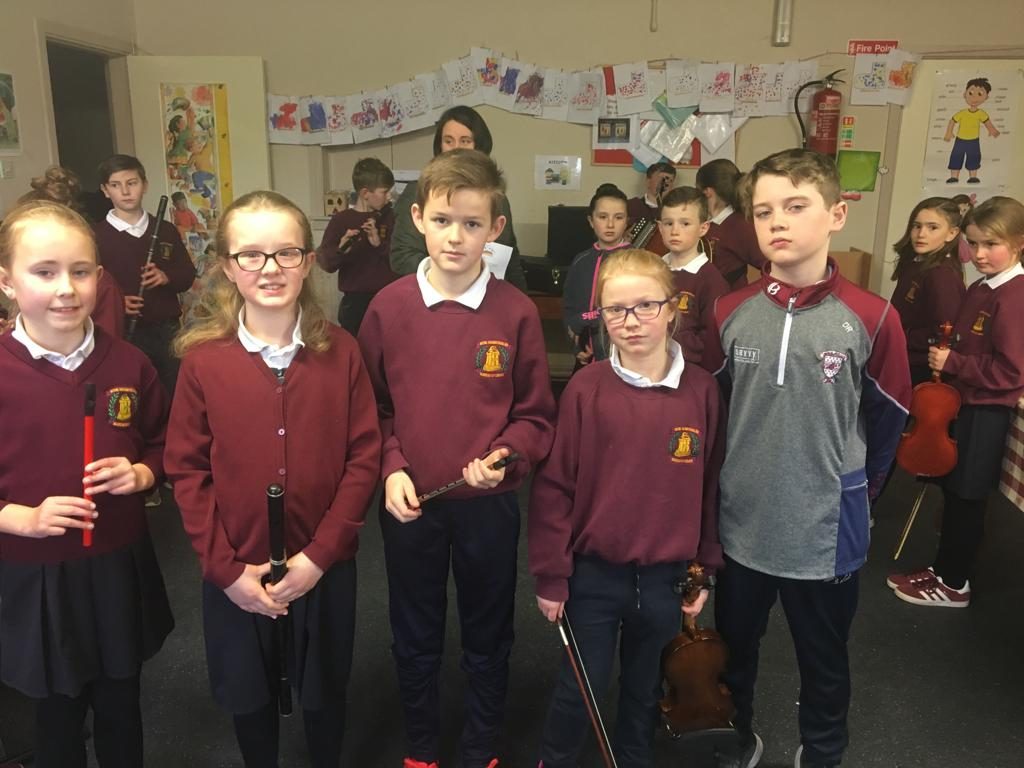 Instrumental Music
Maroon: Conor Kinnane, Blake Byrne, Aisling Boyle, Therese Groome & Tara Kennedy
White: Ava Stapleton, Amy Maher, Eve Maher, Cathal Kennedy, Christopher O' Donnell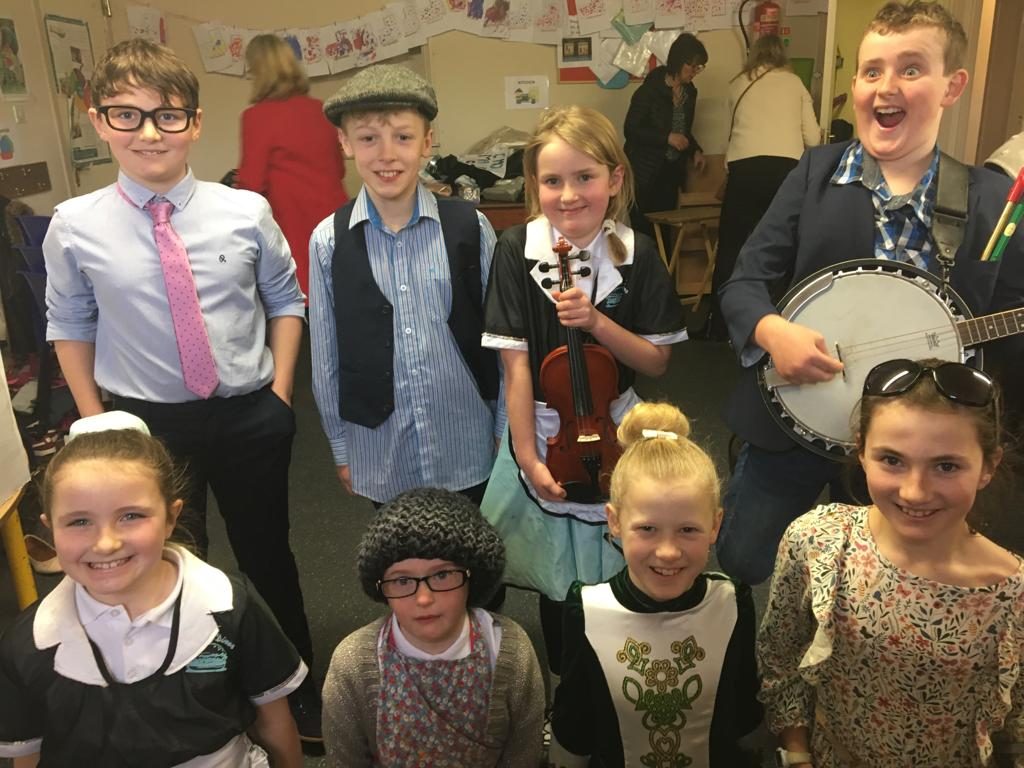 Question Time
Maroon: Conor Kinnane, Tara Kennedy, Michael Ryan & Aisling Boyle
White: Lisa Carr, Shane Ryan, Cathal Kennedy & Patrick Groome
Novelty Act: "Irelands Fittest Mammy" – Aisling Boyle, Tara Fitzgerald, Anna Fitzgerald, Will Cooney, Charlie Fitzgerald, Lisa Carr & Patrick Groome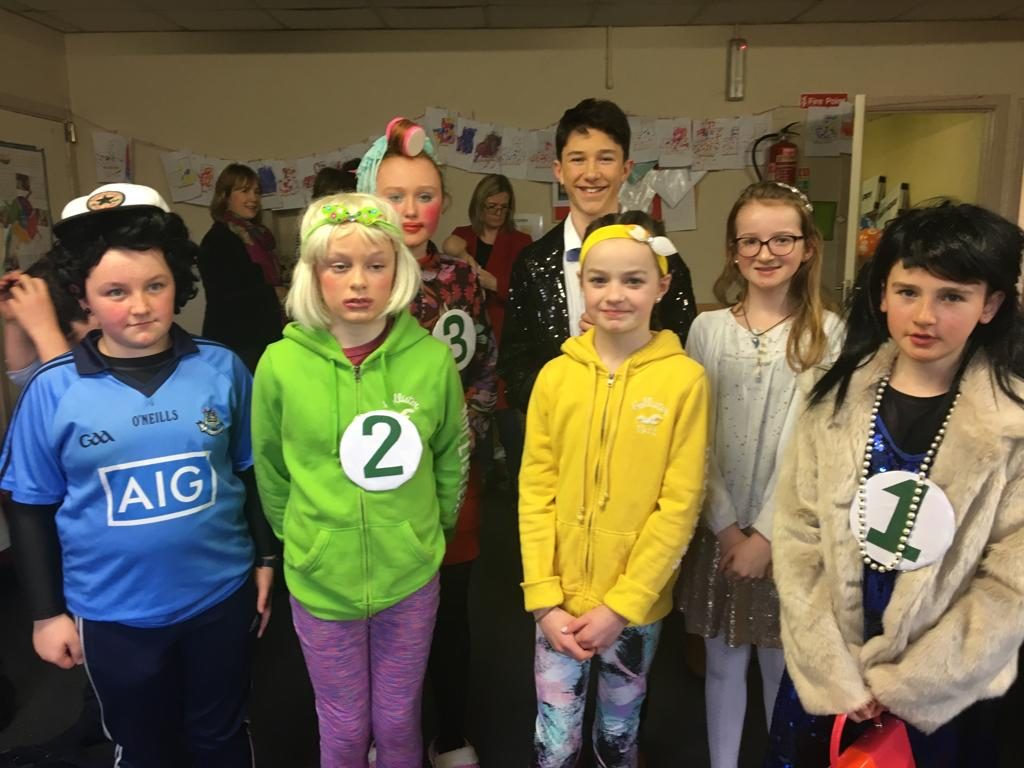 "The Big Birthday Bash" – Joanne Groome, Maria Groome, Grace Groome, Ella Groome, Jack Groome, Daniel Groome, Therese Groome & Eamon Groome
Ballad Group:
Maroon: Keelan Chute, Aoife Ryan, Nicole Colgan, Cara Young & Ella Slattery
White: Therese Groome, Amy Maher, Abby Young, Áine Cosgrave & Lucy Rabbitte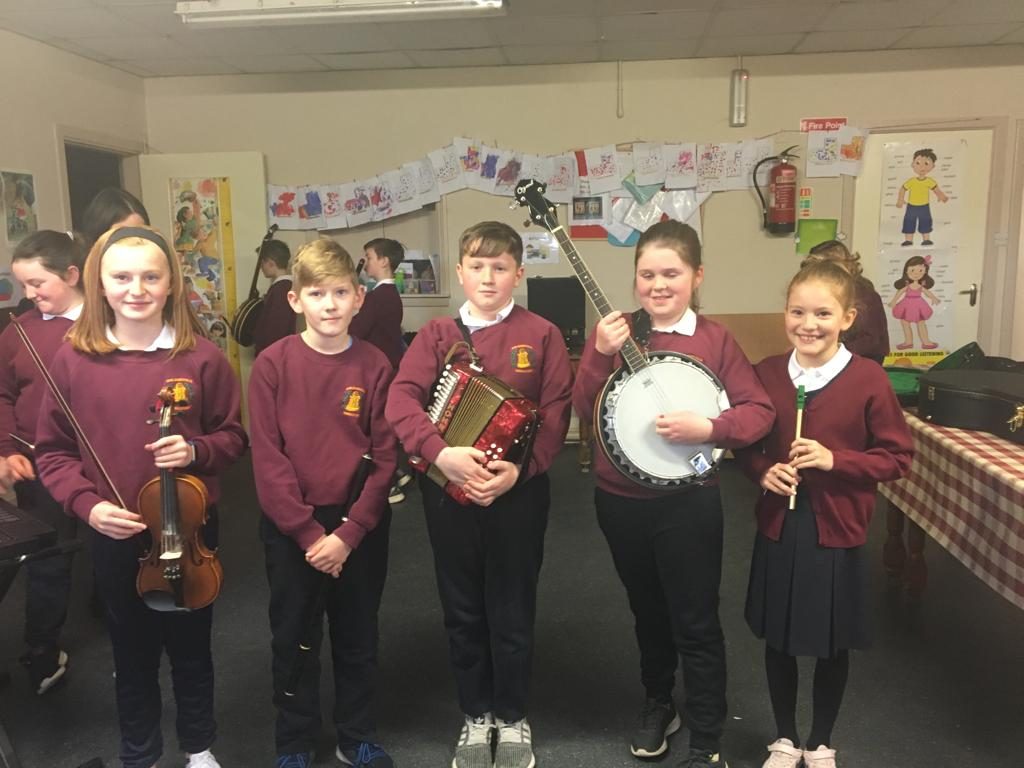 Set Dancing:
Maroon: Ella Slattery, Aoibhinn Keane, Amy Maher, Anna Meehan, Alesha Fanning, Therese Groome, Tara Fitzgerald & Ella Groom
White: Shane Ryan, Áine Cosgrave, David Rabbitte, Grace Groome, Michael Ryan, Lucy Rabbitte, Caimin Kennedy & Isabel Treacy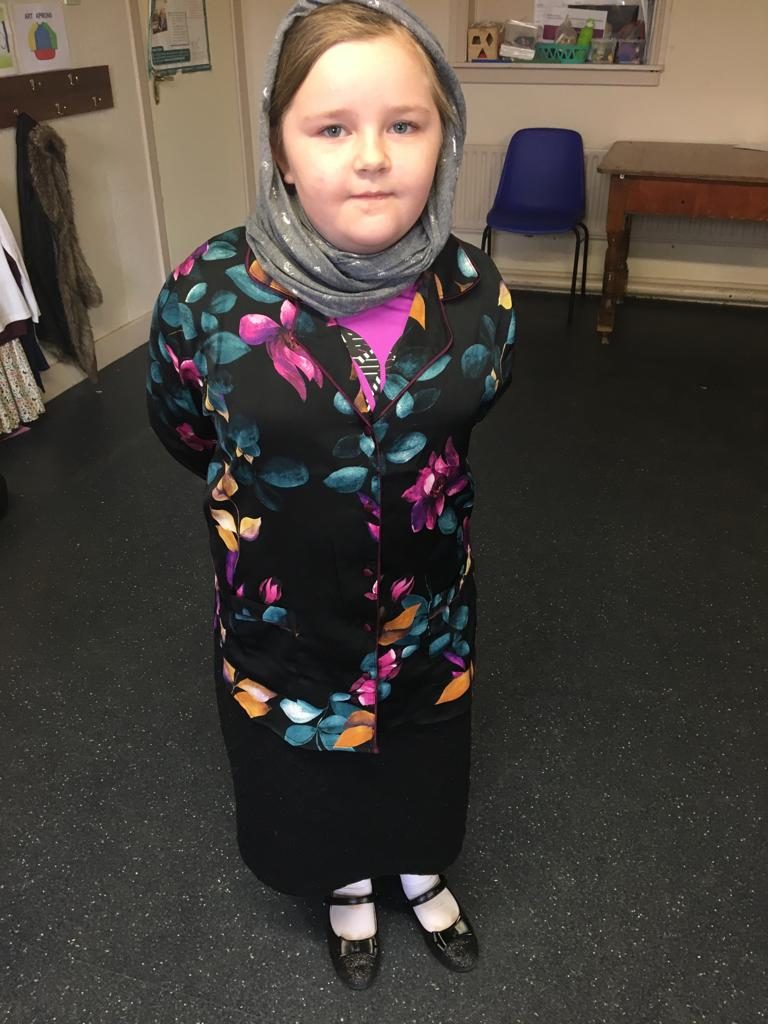 A big thank you to everybody who helped out at the parish Scór and to everybody who brought sandwiches & cakes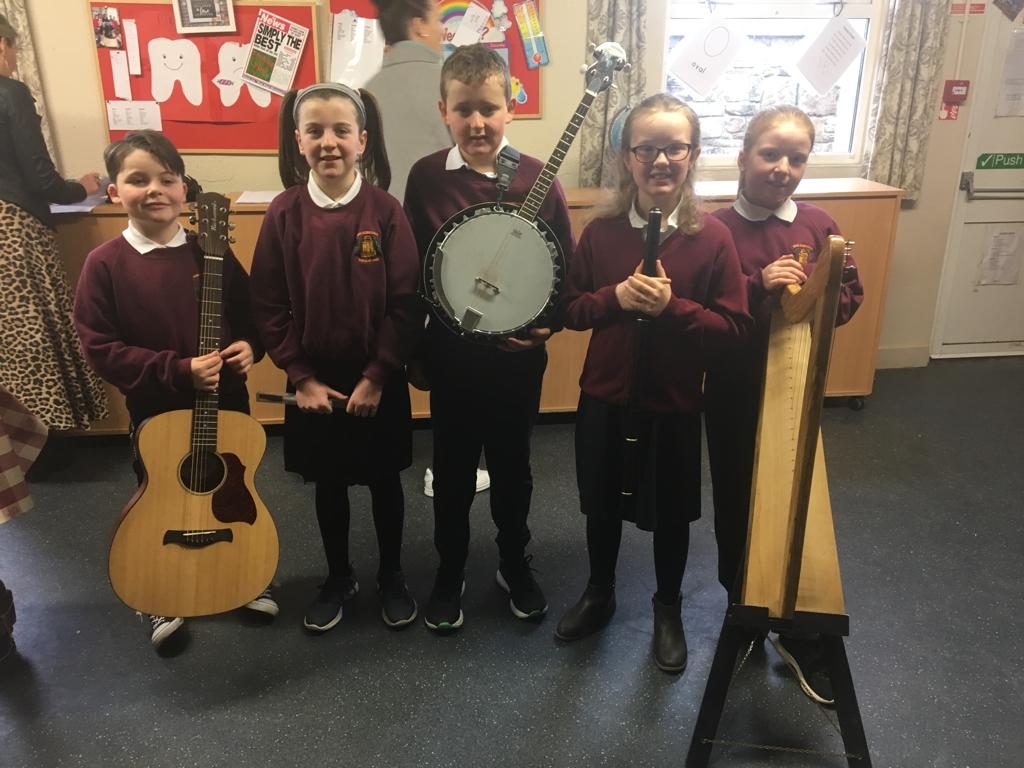 Date for you Diary:
The County Final of Scór Sinsir will take place on Saturday 23rd February in Newport
---
Fun Run – St Stephen's Day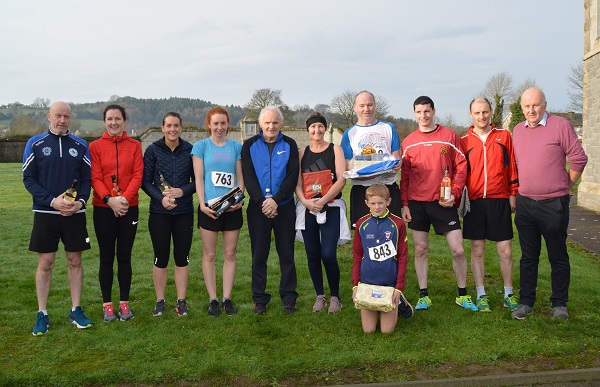 Larry Stapleton, Marie Slattery, Serena Moloney, Ciara Cummins, Paddy Dolan, Paula Stapleton, John Vahey, John Ahearne, Austin Ryan, John Walsh, kneeling Tom Delaney
St Stephens day has come and gone but memories have been made this year and history was created with a new winner in the men's race with John Vahey taking the honours to huge cheers. On a bright and cheerful day over 400 turned out for the walk, run and cycle with plenty of pram pushers on view. The overall event was what community sport and spirit is all about, with a great turn out from the senior hurlers, camogie girls, cycle club and track attack. The walkers and mothers with small children completed the occasion. The cyclists started at 10am led by PJ Delaney, who is our cycle organiser every year. The walk started at 11am with all roads leading to Rathmoy and back. The run was next at 11.05am, with a stampede up Pallas St and into the park for 3 laps and back to the centre.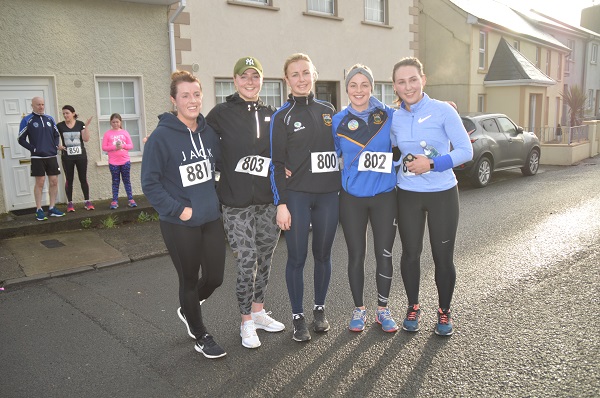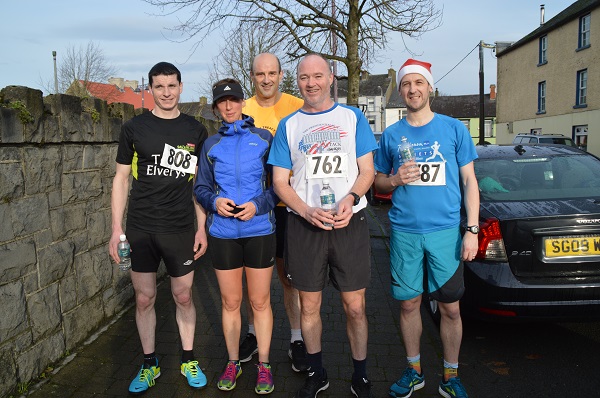 The ladies race was won by Ciara Cummins (Athnid,Thurles), whose family support the event every year, she was followed in by Serena Molony and Marie Slattery another 2 great supporters of the run. The men's title this year was up for grabs, with our unbeaten Michael Kiely out with the flu. Who would take this year's title? Well after 17 minutes and 37 seconds we had our answer, with John Vahey (Zenga) striding down the hill, with the opposition in his wake. What a race we will have next year with John Vahey and Michael Kiely going head to head. Larry Stapleton and John Ahearne came in second and third. A special mention must be made of our juvenile track attack runner, Tom Delaney who came in fifth. With Toms energy and stamina will he put it up the senior runners next year.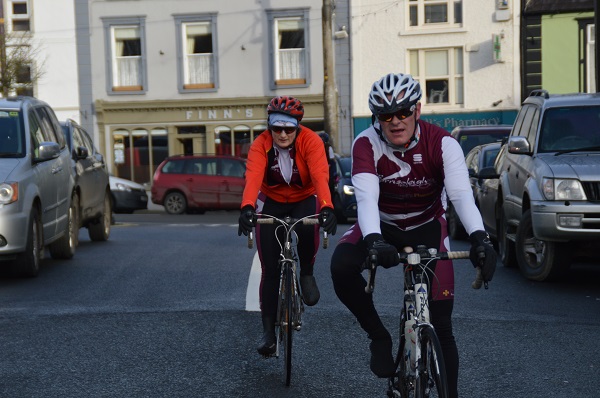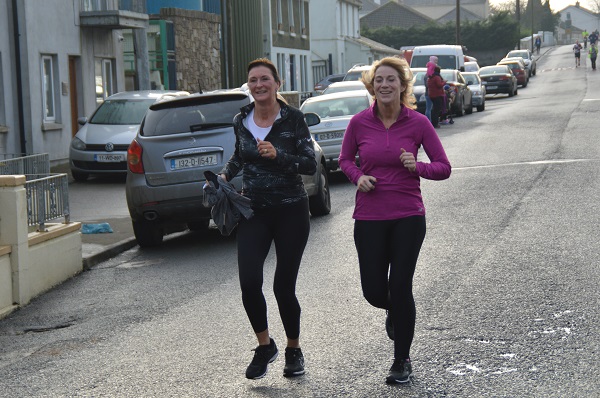 Over the years there have been some great battles between John Cummins and Conor Stakelum. Conor took the honours this year and gave John a wakeup call for next year. Sarah Cowan, home from England put in a great run and Mossy(Tom Ryan Farmer) shook Pallas Street as he came down the hill. Other prize winners were track attackers Paula Stapleton and Austin Ryan. With all the races over, everybody enjoyed refreshments and tea in the Community Centre under the watchful eye of our P.P FR. Hennessy. A special thanks to everyone who helped on the day and to race director Paddy Dolan, who wishes he was 30 years younger and challenging for honours.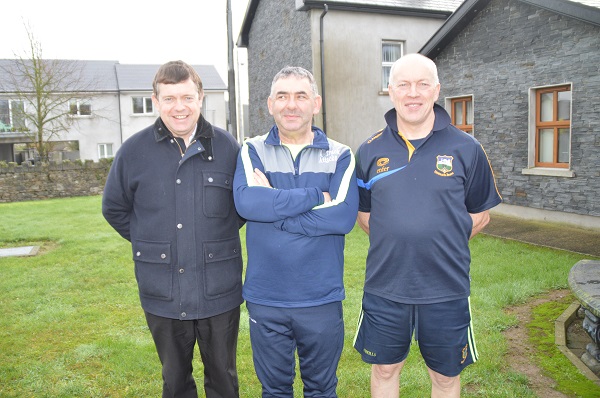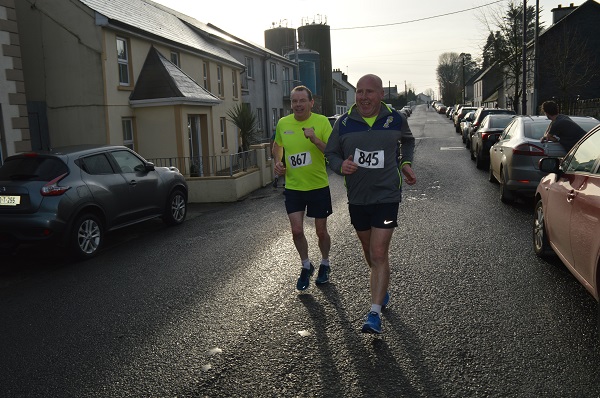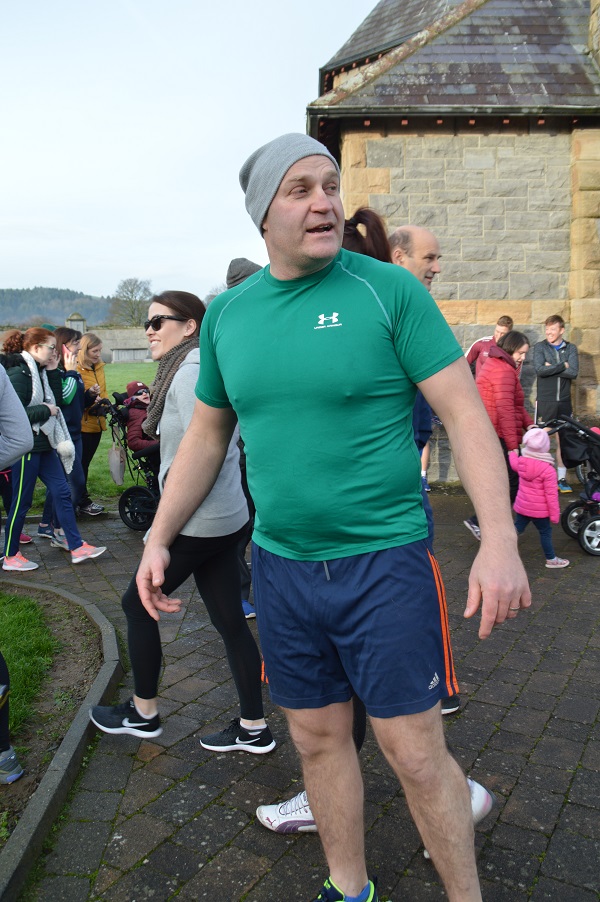 On behalf of the Community Centre, thanks to every one who turned up on the day and looking forward to seeing you all again on the 26/12/2019
---
Borrisoleigh Festival
Borrisoleigh Festival Committee will hold their AGM on February 12th @ 8pm in Marian Hall. New members always welcome.
---
St Joseph's College Notes
School Camogie Title for St Joseph's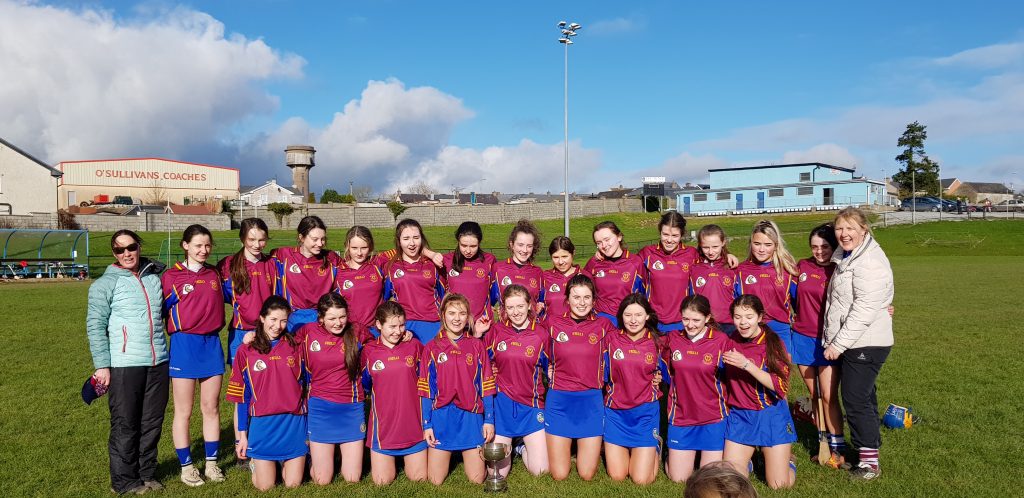 St. Josephs College Borrisoleigh had an emphatic win over Pres. Mitchelstown in the picturesque setting of Kildorrery in the Munster Intermediate camogie final. Borrisoleigh were first out of the traps with a well taken point from Katie Fitzgerald, followed by one each from Caoimhe Carey and Dannielle Ryan. Mitchelstown eventually settled and scored three points without reply. At this stage, fifteen minutes into the game it looked like it was going to be a very tight encounter but Borrisoleigh were dogged in their tackling with Miriam Murphy to the fore in defence, ably assisted by Anna Stapleton and Grainne McLoughlin particularly prominent. Mitchelstown faded dramatically in the last ten minutes of the half after goals from Caoimhe Carey and Miriam Murphy . Aoife Dwyer scored some fabulous points, bringing the half time score 2.8 to -3. The second half was very drawn out due to numerous injuries on the Mitchelsown team, they were beginning to miss their captain who had fractured her collar bone playing football the previous evening and morale was beginning to dip. Borrisoleigh remained composed and brought the first munster title to the school since the All Ireland Junior success ten years ago.
Team: Laura Young , Anna Stapleton, Hazel Reynolds, Grainne Mc Loughlin , Emma Galvin, Miriam Murphy(1-0), Sarah Seymour, Aisling Dywer, Ciara Maher(capt), Katie Fitzgerald(0-1), Aoife Dwyer(0-4), Danielle Ryan(0-2) , Aoife Ryan, Caoimhe Carey(2-3) , Ciara Doolan, Cliona O Connell , Mairead Maher ,Emma Doolan, Anna Grace, Cora Kenny, Jane Delaney, Maria Moroney, Louise McGrath Dunne
---
Scoil Naomh Cualán
Pic of the Past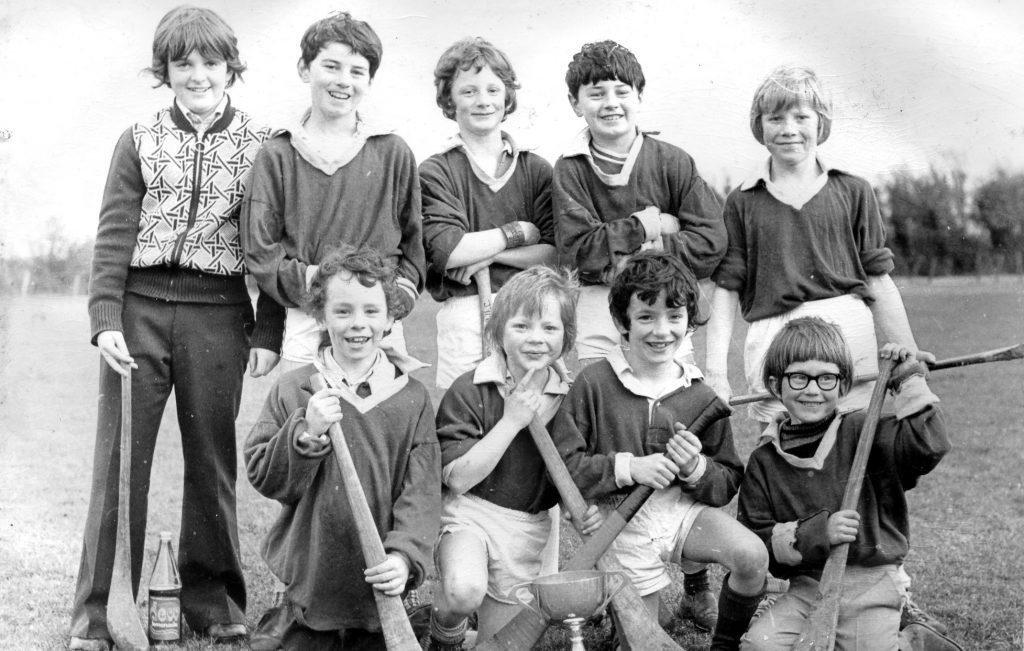 Back: Michael Kinane, Denis Ryan, Jimmy Stapleton, Ger Ryan and Aidan Ryan
Front: John Glasheen, John Ryan, Paul Boyle and Matty Stapleton
---
Committee: Enda Ryan, Noreen Fahy, Marie McGrath, Derry O'Donnell and Fiona Max
Many thanks to all those who contributed photographs and news items
Remember, we need you to continue to send us material so that we can keep our website current and interesting.
While we make every effort possible to ensure that the information contained in this Website is accurate and complete, we cannot accept any legal liability as a result of the inaccuracy or incompleteness of the information presented to users of this site. We also reserve the right to edit material for suitability to a website format.
Also, if you like what you see and want to leave a comment, remember to use the Guestbook