Borrisoleigh Track-Attack Notes
Prize Giving Photos from Safari Track Attack
Therese Triumphs for Team Willow
The Track-Attack Snakes and Ladders Series kickstarted in excellent fashion with 130 athletes swelling the track in Borrisoleigh as they competed over a choice of 4 different distances. Therese Groome was the star of the show as her highly impressive performance earned Team Willow the maximum 5 points on offer.
Helen Keane also hit the 5 point jackpot while team captain Harry Gould continues to show impressive improvement each week and added 2 points to his teams total after producing another Personal Best time. Noel Kennedy and Rena Ryan missed out on PB's on the night but still contributed to their teams winning start with an accumulation of 14 points.
Two teams sit in joint second spot after the opening round. Michael O'Brien secured the maximum 5 point haul for Team Larch. The teams total of 11 points was assisted by the performance of Sinead O'Meara as her performance over the 5km distance notched up 3 points.
Mikey Kennedy was captain fantastic for Team Chestnut. Knocking a minute from his PB is no easy thing to achieve and this superb performance resulted in a 5 point haul for his team. Siobhan Groome produced her best Track-Attack performance to date while securing 3 points for the team.
The full league table and points total of all 22 teams can be seen on our Borrisoleigh Track Attack Facebook page.
In the individual stakes, Templederry dominated the women's grade. The Kenyon trio of Betty Slattery, Helen Keane and Mary Cummins were joined by Milestone's Aoibheann Carr and Kathleen Ryan on 20 points each. In the men's grade, Michael O'Brien is joint leader with 20 points along with Kevin Delargy. Tom Shanahan is next in line with 12 points with Mike Gleeson staying within touching distance with 8 points.
In the boys grade, the quartet of Mikey Kennedy, Colin Callinan, Darragh Fitzpatrick and Dylan Fahy all hit the 20 point jackpot with leading team captain Harry Gould next in line with 8pts. In the girl's grade Ella Ryan, Gabrielle Hodgins and Therese Groome all produced excellent performances resulting in a 20 point haul for the trio. Lucy Ryan and Kate Minogue are next in line with 12 points each.
---
Borrisoleigh Historical Society
Our society has a number of exciting plans and initiatives in the pipeline that will take us into the summer and beyond. Arrangements are almost finalized for the holding of two, what should be hugely interesting lectures in the immediate future. Plans are at an advanced stage also for a number of field trips that will take place during, what we hope will be finer summer weather. When definite plans are in place and dates agreed upon, we will let you know. So, as the saying goes, ''watch this space''.
Plans by our society to mark and commemorate events of Easter 1916 are now almost complete. On Sunday the 24th of April we will be hosting a tree planting ceremony and erecting an inscribed plaque. Nearer to the time we will announce both the time and location.
Every year sees an ever increasing number of people in foreign lands of Irish descent trying to trace their roots. Letters to local provincial papers and requests to our own parish web site certainly show such to be the case.  Indeed, the, ''geanyology tourism'', phenonomen is not something to undervalue in terms of our overall tourist industry. Many records are now available online, making the task of tracing one's relatives much easier and less expensive.
At a recent meeting of our society, the idea was floated of collecting, copying and documenting mortuary and memory cards and compiling a data base of same. These cards contain quite an amount of information, namely; name and address, year of birth and date of death. Most important, most such cards have a photograph of the person. The plan is to copy the cards in the owner's presence and return them immediately. As this project requires some IT skills that would not come naturally to the vintage of the average member of our society, we appeal to anyone who can offer help in this regard or can in anyway contribute to this project. Contact 087 7912476.
---
Borrisoleigh Commemorates Easter 1916
A Variety Concert in aid of North Tipperary Hospice is taking place on Saturday 23rd April at 8pm in The Marion Hall.  This is a commemoration of Easter 1916 and a celebration of the people of Borrisoleigh.  If you / your club / organisation would like to be part of this momentous occasion please let us know.  If you can contribute by singing, dancing, recitation, playing a musical instrument or reading a line from the 1916 Proclamation we want to hear from you.  All ages, nationalities and abilities welcome.
THIS IS YOUR TIME TO BE PART OF THE 1916 COMMEMORATION
Contact :  Noreen   086   6017824 or Martina 087 9155203
---
The Bothy Opening Hours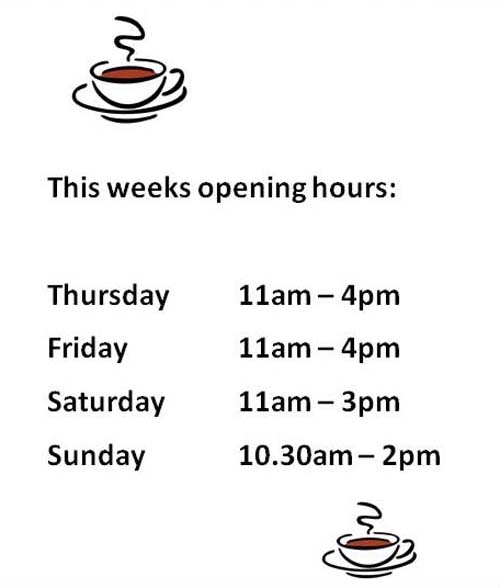 ---
Borris-Ileigh Camogie Notes

CLOTHES COLLECTION
Many thanks to all who generously contributed to the collection last weekend. We appreciate your support.
SENIORS
Semi-Final for the League has been postponed. More details to follow.
JUNIOR B League
GROUP : BOHERLAHAN, CLONOULTY, BALLINGARRY, MOYLE RVRS, BORRIS-ILEIGH.
Next match away v Boherlahan planned for Sunday April 17th at 12 noon.
U16 and U14 matches set for this week have had to be postponed as pitches are currently unplayable.
U12's scheduled to play Drom on Friday.
---
Borris-Ileigh GAA Club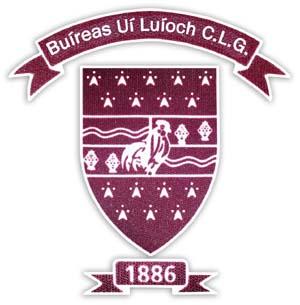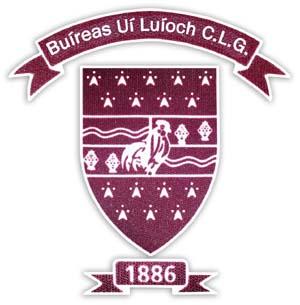 Membership: Membership and insurance is now being taken for 2016. For adult players the rate is €50 and for student players the rate is €30. The cost for non playing members is also €30. Membership and insurance can be paid to Registrar John Bradshaw or any club
Senior Championship: All roads will lead to Templemore this Sunday when Borris will play Thurles Sarsfields in the first round of the county championship. This is a very important game and we would love to have as much support there as possible.
Junior League: Round 2 of the North Junior League takes place this Friday evening at 6pm where Borris will take on Nenagh in Nenagh.
Golf Classic: We are happy to announce that the club will be hosting its annual Golf Classic on Friday 13th and Saturday 14th of May. Over the past 3 years we have had huge success with it and it has been an event that has been thoroughly enjoyed by all. The timesheet is now open. If you wish to book a spot please contact Martin on 087 2608780.
---
Borris-Ileigh Juvenile Club
U16 A Football: We were defeated by Lorrha Rovers Gaels on Monday evening. Our team battled hard throughout but  on the evening Lorrha Rovers had that bit of extra strength to get them over the line. Keep up the good work in the training ground.
Next fixture V Nenagh Eire Og in Nenagh on 11/04. Please note this date may change. Players will be notified.
U14 Hurling: It was planned to get the team together this week to start training but due to the playing fields  being unavailable plans had to be postponed. Players will be notified by text of training date.
U12 B Football: The game V Templederry  Kenyons has being rescheduled for Friday 8th @ 7pm.
U10 & U8 Hurling: Were due to train on Sat last. Due to the weather  training had to be cancelled. It is hoped that training will take place this Wednesday @ 7pm and on Sat 9th. Training on Sat to be confirmed weather depending.
Peader Cummins Tournament was cancelled last Sat due to the weather.  Sat 16th is the rescheduled date for the tournament.  Your support on this day would be greatly appreciated.
---
Embrace Farm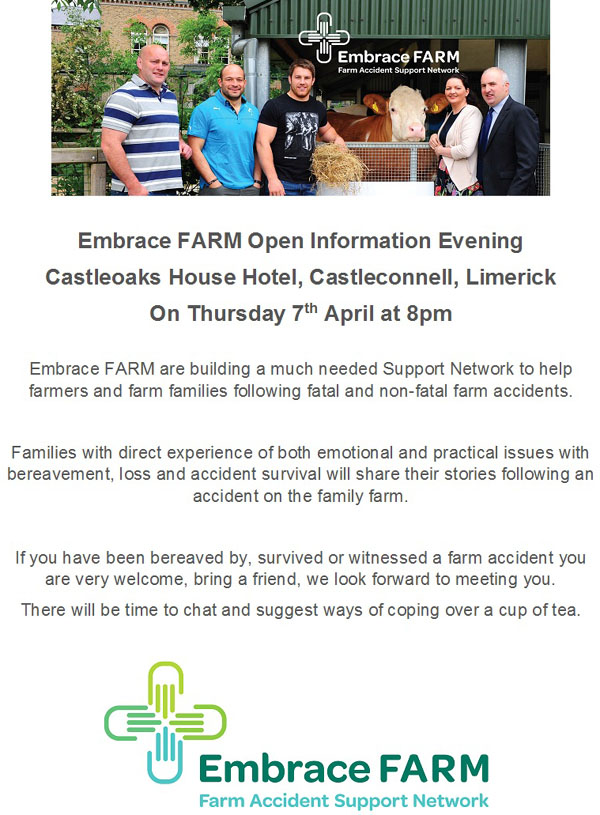 ---
Computer Classes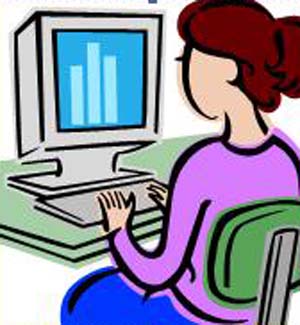 Beginners computer classes is starting up in early April in Borrisoleigh Community Centre through ETB (education & training board).
If anyone is interested in this classes please contact the community centre office at 0504 50643 Monday-Friday 9am – 1pm.
---
 Borrisoleigh Community Development Association AGM
Thurs 14th April 2016 at 8.00pm
in the Parish Centre
New & Old members welcome
---
Pic of the Past…………down memory lane
---
Committee: Enda Ryan, Noreen Fahy, Margaret Cowan, Marie McGrath, Aileen Óg Groome and Derry O'Donnell

Many thanks to all those who contributed photographs and news items. Remember, we need you to continue to send us material so that we can keep our website current and interesting.
Send your email to: info@borrisoleigh.ie

While we make every effort possible to ensure that the information contained in this Website is accurate and complete, we cannot accept any legal liability as a result of the inaccuracy or incompleteness of the information presented to users of this site
Also, if you like what you see and want to leave a comment, remember to use the Guestbook