Website Update!
Over the next few weeks we will be updating the information sections of the website. If you are involved in any of the clubs, groups, schools or businesses and would like to amend or change your information or contact details please email the updated information to info@borrisoleigh.ie
---
Appeal for News
This is an appeal to those of you who are involved in various activities (limited as they might be in the current circumstances), not to forget to send us an email with a few lines and maybe a photo or two publicising what you are doing. The regular users of this site (particularly those not on social media) would like to see them and it will help paint a fuller picture of what is taking place in and around Borrisoleigh. We rely on you, the local community, to send us your news.
Thanks,
Borrisoleigh Website Committee
---
Track-Attack Club Notes
The South American Trek:
Our new virtual series, The South American Trek which is sponsored by Declan Maher Financial Services is underway and over the next 12 weeks, the participants of the series will virtually make their way around the South American continent.
The participants have been divided into two teams which are called The Samba Strollers and The Pampas Pacers. On Monday last, they started off in Brasilia and they head for their first virtual stop off in Asunción in Paraguay.
Participants are reminded to send in their stats every Monday night by 9pm. The teams are posted on our Facebook page.
Luke Reaches Barnardos Target: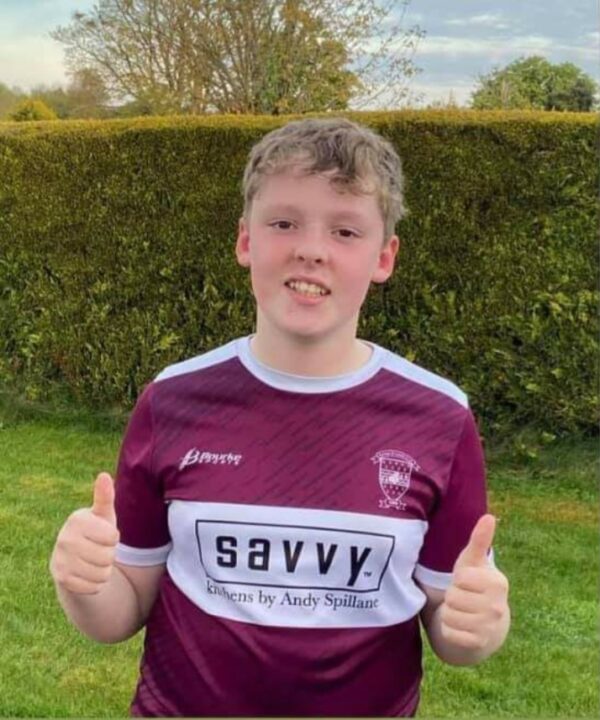 A huge congrats to one of our young Track-Attackers Luke Ryan on completing his April Challenge of running 30 miles while also raising an impressive amount of funds for the Barnardos Children's charity.
Great Limerick Run:
Running event may still be in lock down but it's not stopping thousands of runners countrywide from competing in the many virtual events that are been organised.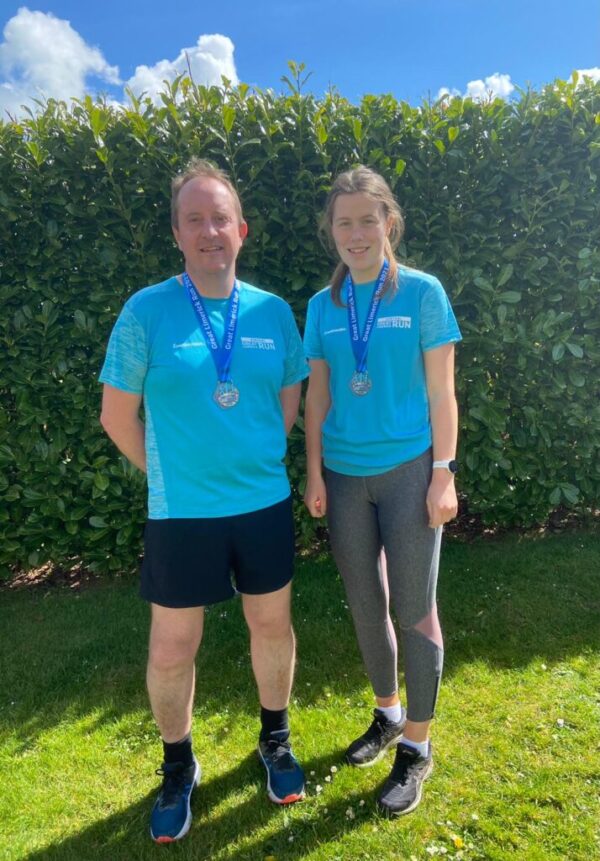 Fergal & Aisling Prout
Last weekend saw many of our Track-Attackers compete in the Great Limerick Run and congrats to all of them that finished their respective distances.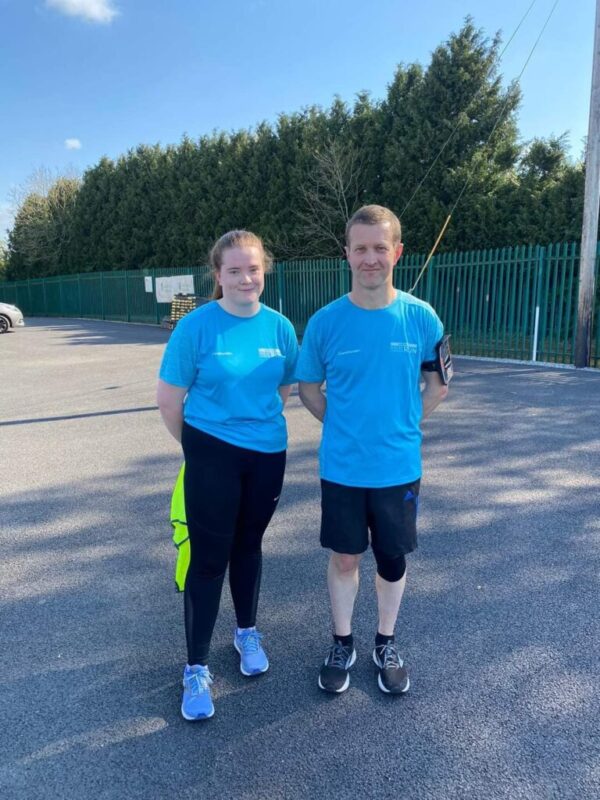 Natasha & Noel Kennedy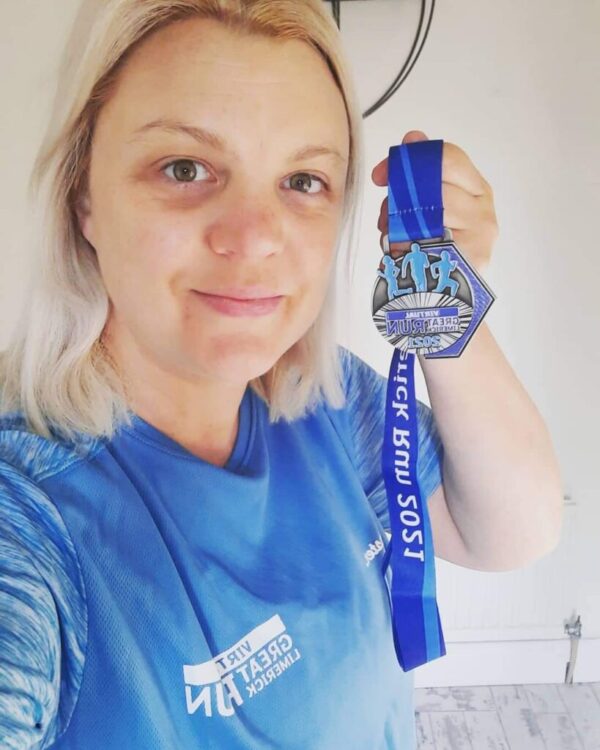 Aisling Kennedy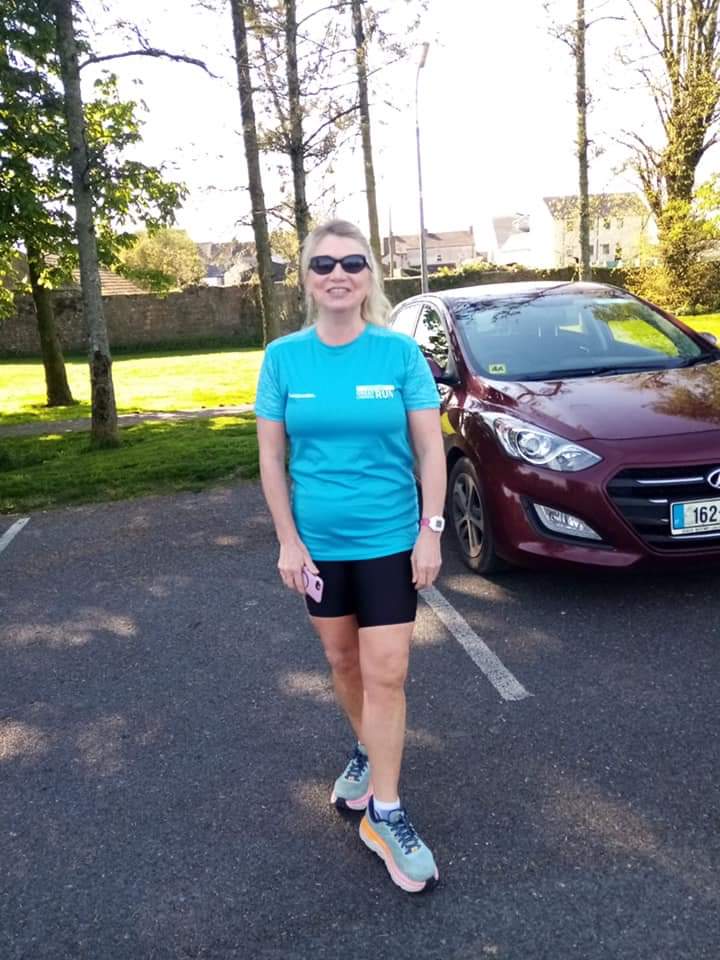 Caroline Breen
---
Borris-Ileigh Camogie Club Notes
Sports Stadium Tour:
On Saturday last, Tipperary Senior hurling manager Liam Sheedy virtually launched our club fundraiser which is entitled the Sports Stadium Tour. Our event is a virtual 3000km trek that will start in Borrisoleigh, travel to the 32 County GAA grounds as well as Ruislip in London before finishing up back in Borrisoleigh.
Our plan is to recruit 600 people to do a 5km where you can run, jog, walk, cycle or crawl it!! Take a photo on completion and send it to Pat at 0876380649 or Kate at 0870901618 and donate to our GoFundMe event page. All the above details can be seen on our club social media pages.
So dust off the cobwebs and lace up the shoes, get out, get active and complete a 5km.
Under 6's Back Tonight:
Our Under 6 players will be delighted to hear that they are back in action a week earlier than planned and they return to the field tonight (Wednesday) at 7pm under the tutelage of Maria Cowan and Aoife Max.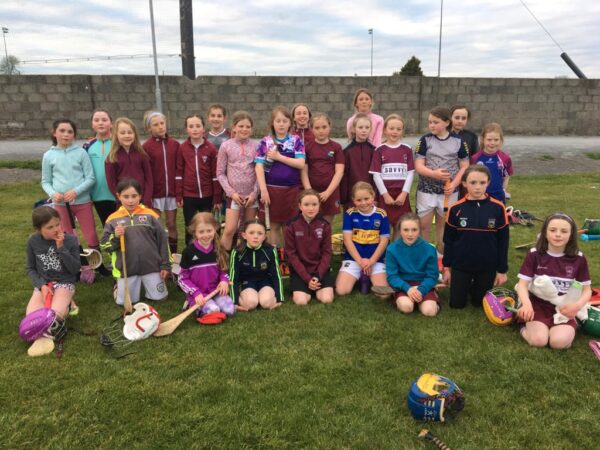 It's fantastic to see all the girls back in action again and the levels of giddiness and excitement was brilliant to see at last week's sessions.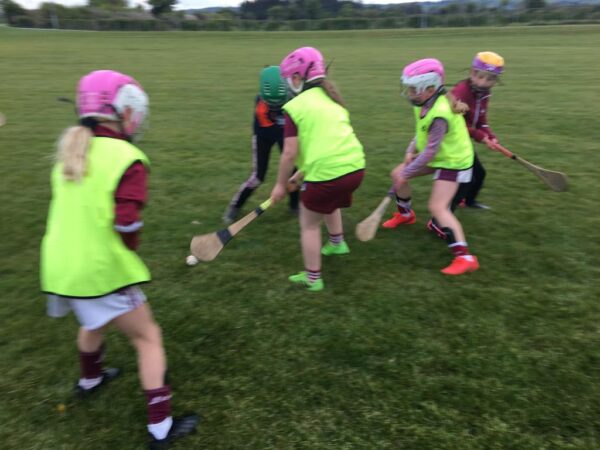 A huge thanks to all our coaches and volunteers on making the smooth return to play possible.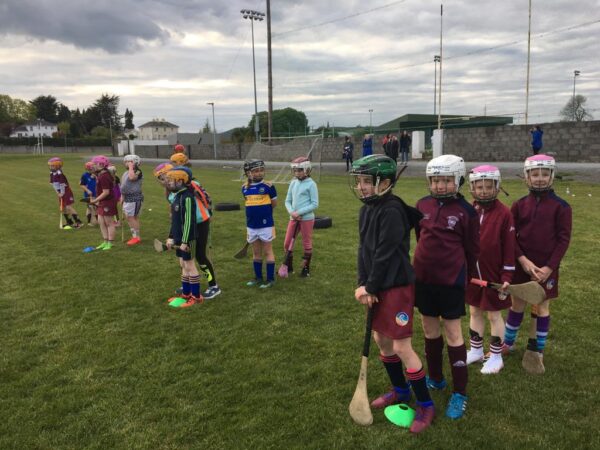 Everyone is reminded that the pitch schedule is to be strictly adhered to at all times. If for some reason that extra pitch space is needed for any team, please check on the availability of the field with Mark Stapleton before any training session is organised.
---
Active Retirement Club
Active Retirement Ireland Covid-19 Quilt of Hope Project.
Now that we have some light at the end of the tunnel, and the majority of members are vaccinated, we would like you to participate in a project (Quilt of Hope) during the month of May. It is hoped that each ARA will make a quilt; it can be made from one metre squares or any division of that. It can be crochet, knit, sewn or make from material.
The Theme of the Project
A. Togetherness
B. Faith
C. Kindness
D. Remembrance.
If you are interested and need more information contact Lucia on 086 3961211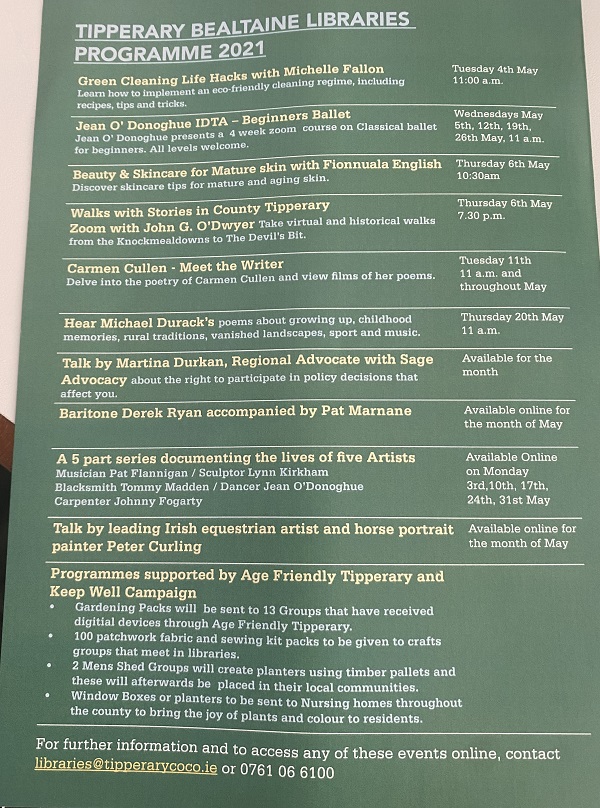 For more information visit https://www.tipperarylibraries.ie/events/category/bealtaine-2021/list/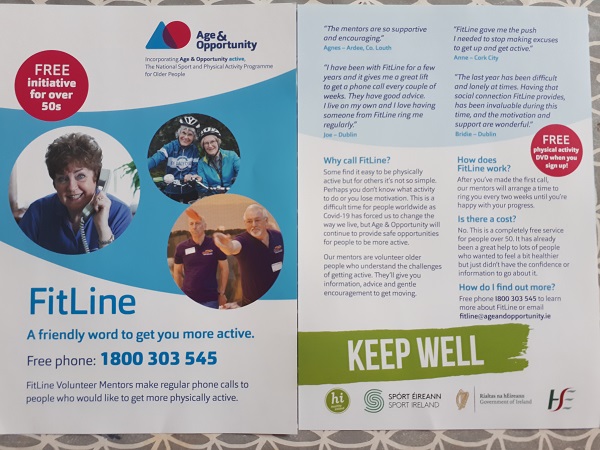 For more information visit https://ageandopportunity.ie/
---
Caring with Confidence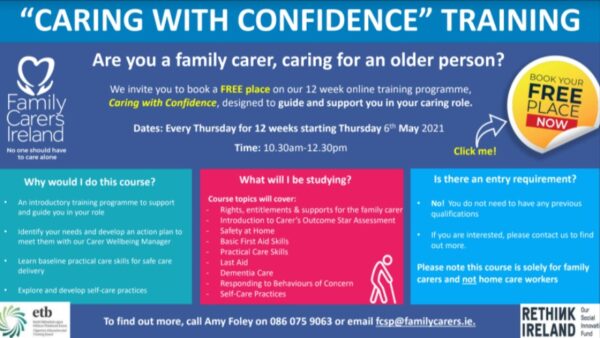 ---
Historical Society
Famine in Borrisoleigh.
What a traveling correspondent attached to the Freeman's Journal saw and reported from Borrisoleigh, made for more than grim reading. Describing the town as "a poor and wretched-looking place", he noted that the usual distress that he witnessed everywhere on his travels, also prevailed here. A meeting was apparently held a few days previous to his arrival, to do something for the poor but sadly, nothing had been done.
"While waiting for the car, I was accosted by a pale, sickly looking man, in whose face, "hunger" was written. He was begging for some coppers to feed his wife and four starving children. I went to the hut where lived the man with his family and -, there they were, the four children, the oldest just eight years, standing around a tub full of turnips and devouring them with almost savage voracity. I took my leave, unable no longer to dwell upon the scene.
The only comment I will make is this, – I never, before my present tour, felt not to speak of human beings, using anything uncharitable. Until I saw the children eating. The man told me he would have died of hunger long since but for the goodness of the local priest".
The meeting referred to above took place in the local Temperance Hall on the 10th of October 1846. Oblivious the starvation and destitution on the street outside, the Earl of Portarlington who owned 7783 acres of land in the vicinity along with the majority of properties in the village, was wined and dined at a banquet provided in his honour. His presence in Borrisoleigh was the result of the pressure that John Malone, Sub Inspector of the police placed on the Lord Lieutenant, that the absentee landlord would take seriously, his responsibilities.

Henry Dawson–Damer, the 3rd Earl, who came to Borrisoleigh in 1846
Portarlington left town, his conscience clear, having donated £100 to the local relief fund.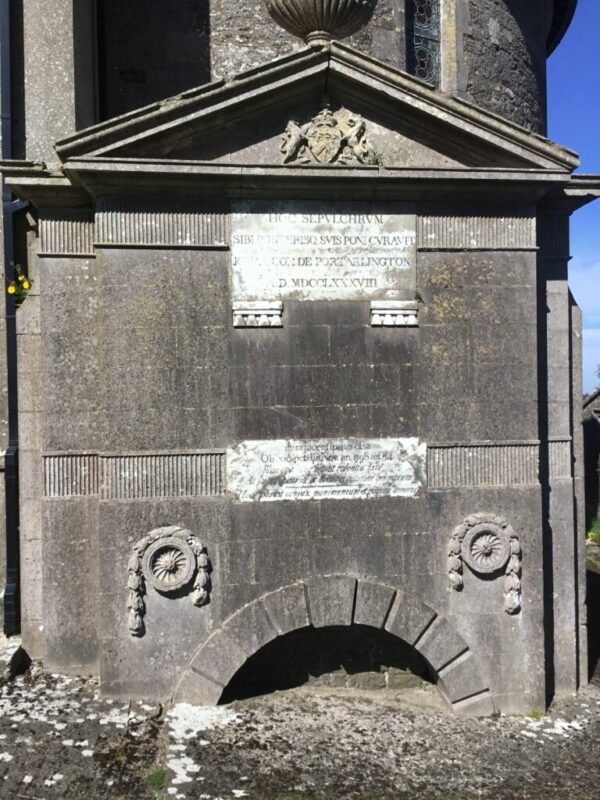 Vault of the Dawson–Damer family, the Earls of Portarlington, in Coolbanagher Church, Emo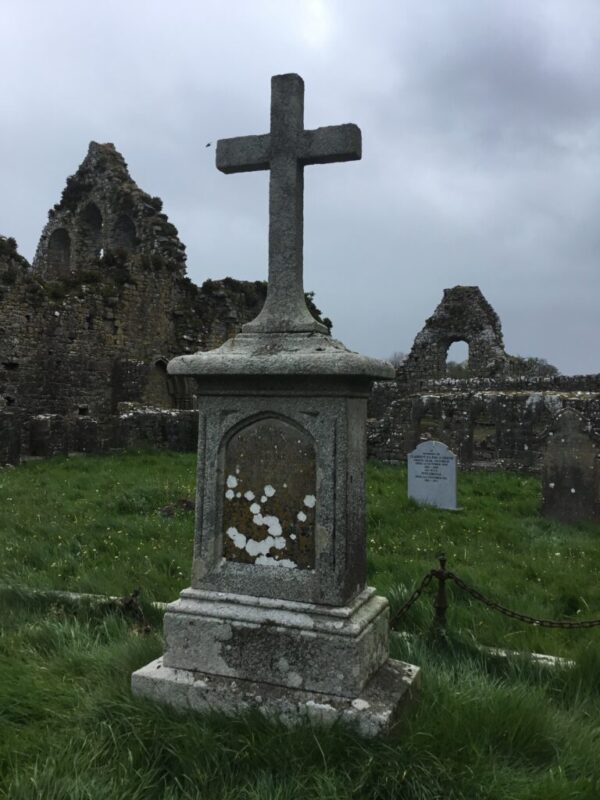 The Grean of Clonliffe and Cappamurragh burial plot at Athassal Abbey.
The Greans owned extensive tracts of land in Borrisoleigh also, during the famine.
---
Borrisoleigh Cycling Team
AXA COMMUNITY BIKE RIDES
With good weather and longer days arriving, the opportunity to get out cycling is more appealing than the cold and dark evenings of winter.
With that in mind, why not, check out the AXA Community Bike Rides web page and register for some of their Solo Bike Rides.
Signing up to AXA Community Bike Rides is a good incentive and a motivation to get out on your bicycle.
The website has some very useful information and training tips to help both the beginner and experienced cyclist.
For the present, there are only Solo cycles available but when conditions allow, we will be back with AXA Community Bike Rides in groups.
So until then keep to the guidelines, Take care and Stay Safe.
SPORTS WATER BOTTLES
Borrisoleigh Cycling Team has bespoke Sports Drinking Bottles for sale, suitable for all sports, not just cycling.
They are durable and very visible in the maroon and white of Borrisoleigh.
Available in:
O'Connell's Pharmacy
Hurley's …….. GALA
Shanahan's … CENTRA
They cost €5 each and would be a nice addition to anyone's sports kit.
Limited numbers available and when they are gone, they are gone. So don't miss out.
---
Pic of the Past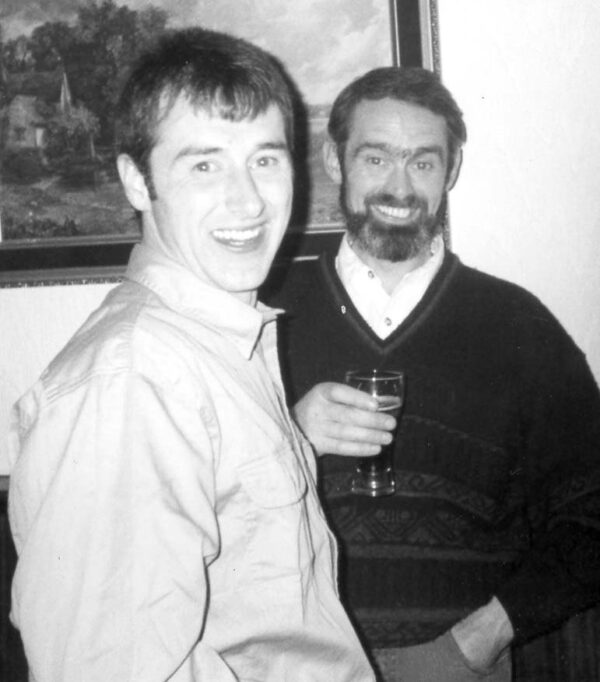 Danny Murray, Gurteeny with his
brother-in-law Joe Buckley, Rathmoy
---
Your Website Needs You
Committee: Enda Ryan, Noreen Fahy, Marie McGrath, Derry O'Donnell
Many thanks to all those who contributed photographs and news items.
Remember, we need you to continue to send us material so that we can keep our website current and interesting.
Send your email to: info@borrisoleigh.ie
This website is supported by Borrisoleigh Community Development Association.
While we make every effort possible to ensure that the information contained in this Website is accurate and complete, we cannot accept any legal liability as a result of the inaccuracy or incompleteness of the information presented to users of this site. We also reserve the right to edit material for suitability to a website format.
Also, if you like what you see and want to leave a comment, remember to use the Guestbook.