5 August 2020
05 Aug 2020
Scoil Naomh Cualán 6th class of 2020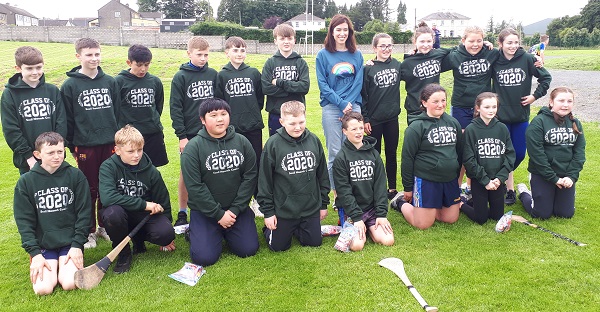 The boys and girls of 6th class 2020 met up for an afternoon recently. They had a game of soccer and a catchup with their teacher Ms. Glendon. After this each of them were presented with a hoodie with all their names on it. Many thanks to Mr Small and the parents association of Scoil Naomh Cualán who very kindly made this happen. We would like to wish all the boys and girls the very best as they take on the next chapter in their education. Also we'd also like to wish Ms. Glendon the very best of luck in her new post in Barnane school.
---
Borrisoleigh Cycling Team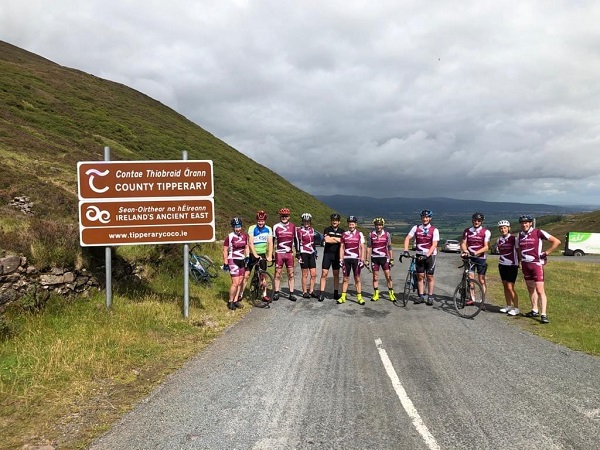 Borrisoleigh cycling team on 3 days of cycling tour last weekend. We cycled 300 kms approx and 4000 mtrs of climbing on the way.The weather was good and the craic and banter was even better.Big thanks to all the cyclists who made this a trip to remember and already looking forward to our next trip.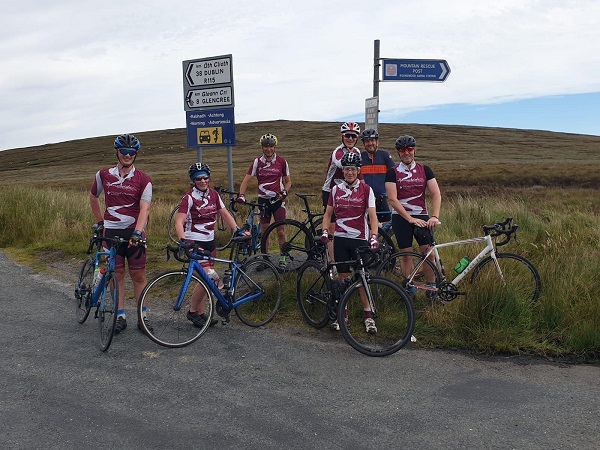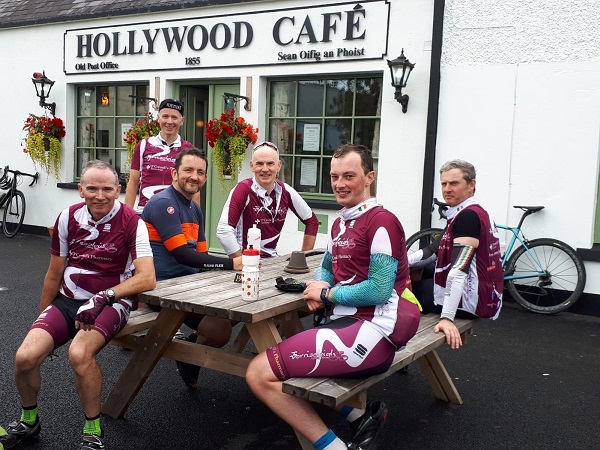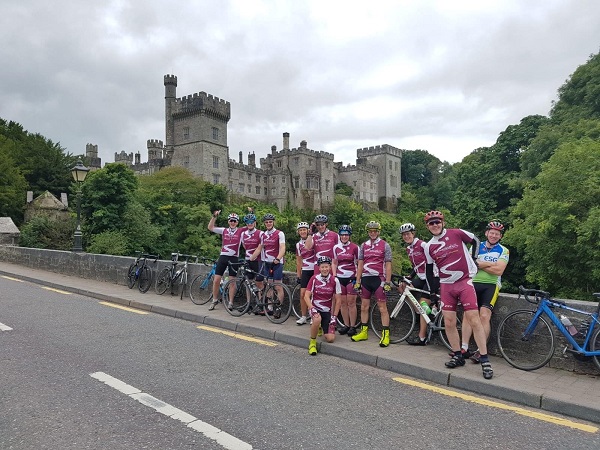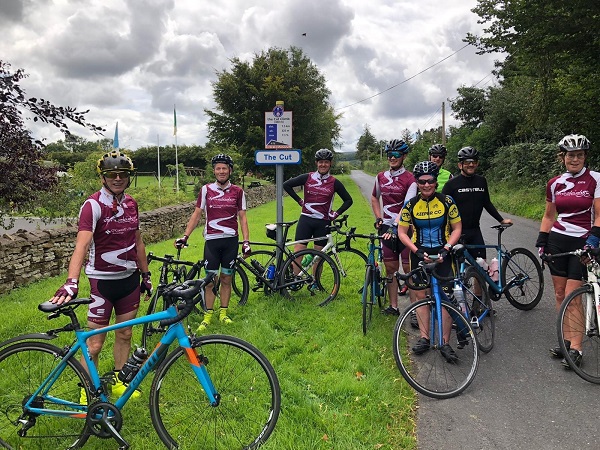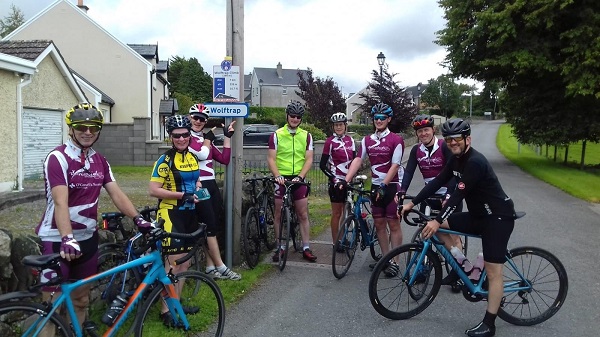 ---
Parish News

Mass Times: From Friday 31st July Mass will be celebrated on Friday evenings at 7pm. This will be instead of the 10 am morning Mass
Daily Mass schedule is as follows: Monday, Tuesday, Wednesday, Thursday and Saturday Masses are at 10 am. Friday Mass is at 7pm. Sunday Masses will resume at a later date
Collections: Thanks to all who have contributed to our collections. Your contributions are very much appreciated. Those who have not already done so please drop your envelopes to the Parochial House or into the Parish Office on Monday, Thursday or Friday morning
The Youth 2000 Summer E-Festival of 2020 will take place between 14th & 16th August 2020. The organisers of this event will adhere to Church & Government regulations regarding Covid 19. Youth 2000's objective is to provide young people with a real retreat not just an educational conference. They strive to lead each young person to a genuine encounter with the living God. Registration free at www.youth2000.ie
Thought for the Week: "A day wasted on others is not wasted on one's self"-Charles Dickens
---
Recipe of the Week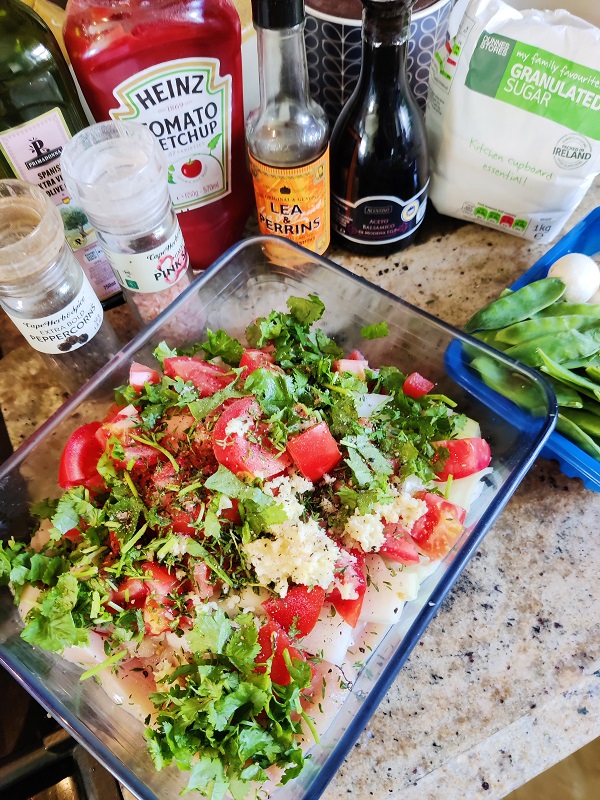 Le Gra Sunshine Chicken
Ingredients
2 large tomatoes, chopped

3 onions, chopped

6 garlic cloves, crushed

6 chicken breasts, sliced

2 tbsp of thyme leaves (dried or fresh)

2 tbsp coriander, chopped

Juice of one lemon

0.5 cup of balsamic vinegar

0.5 cup of Worcestershire sauce

Salt and Pepper

200g mushrooms

3 tbsp Olive Oil

4 tbsp sugar

1.5 cup of water

0.5 cup ketchup

2 handfuls of mangetout

2 handfuls of spinach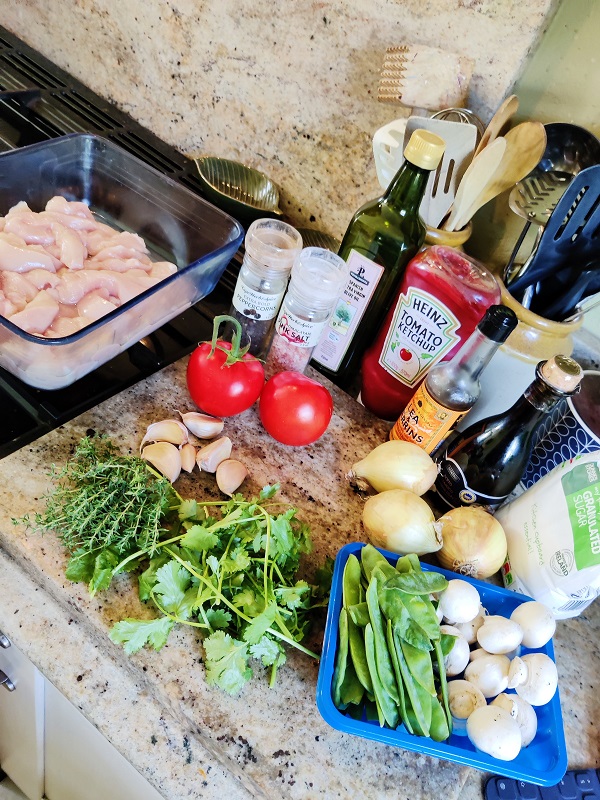 Method
Place chicken, tomatoes, onions, garlic, thyme leaves, coriander, balsamic vinegar, Worcestershire sauce, salt, pepper and lemon juice in a large bowl or Pyrex dish. Cover with lid and place in the fridge for at least one hour or over night.

Heat a large pan or skillet on a medium heat on the hob/stove top. Add the oil and allow to heat through.

Add the sugar to the pan and continue to stir until dissolved fully. Sugar should start to caramelise and turn brown. At this point remove chicken from marinade with a slotted spoon and add to the pot. Turn heat up to high and brown chicken on all sides, making sure not to let it burn. Be extremely careful with the hot sugar and oil, it can give a very nasty burn to the skin.

Once the chicken is browned add the mushrooms and continue to stir fry for 3-5 mins. Now add the remaining marinade and ingredients from the Pyrex dish.

Allow to bubble on a medium heat for about 5 mins. Next add the water and ketchup, turn heat to high and bring to the boil. Once boiling, reduce heat to simmer and place lid on pot for 20 minutes.

Continue to stir regularly during this time. When 20 mins with lid on has elapsed, remove lid and increase heat very slightly and allow to gently bubble with lid off for a further 20 mins or until sauce has reduced and forms a sticky consistency. If getting too dry, add some more boiling water.

Now add the spinach and mangetout to the pot and allow to bubble for a further 5 mins.

You are now ready to serve. I usually do so with boiled brown rice or it would also be delicious with crusty bread.

Enjoy! X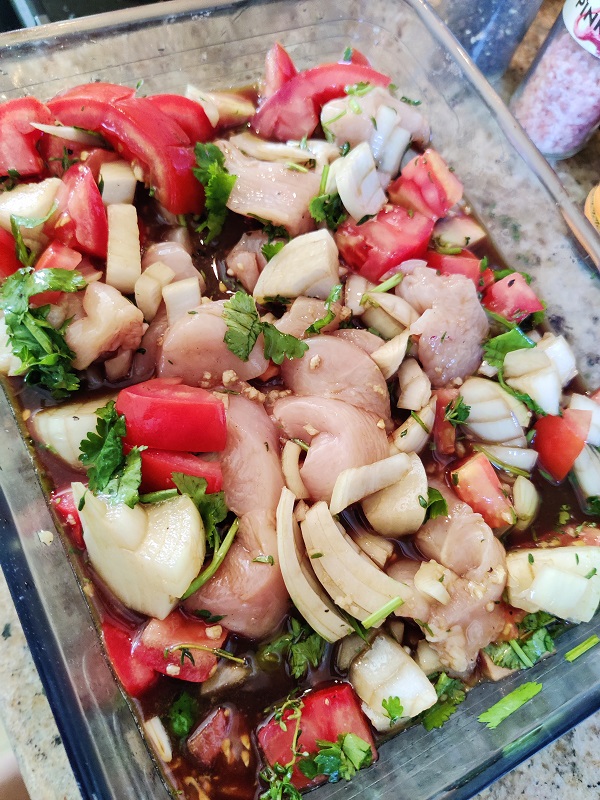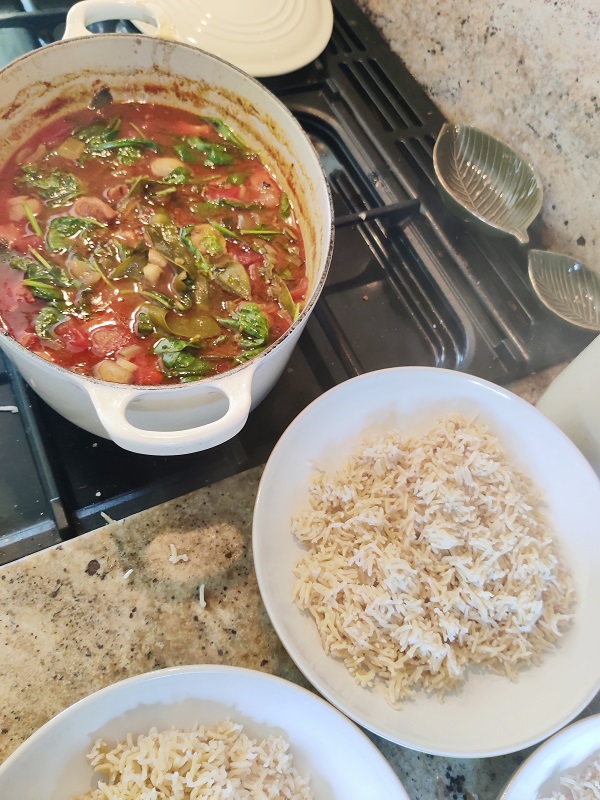 ---
Pic of the Past
---
Your Website Needs You
Committee: Enda Ryan, Noreen Fahy, Marie McGrath, Derry O'Donnell and Fiona Max
Many thanks to all those who contributed photographs and news items.
Remember, we need you to continue to send us material so that we can keep our website current and interesting.
Send your email to: info@borrisoleigh.ie
This website is supported by Borrisoleigh Community Development Association.
While we make every effort possible to ensure that the information contained in this Website is accurate and complete, we cannot accept any legal liability as a result of the inaccuracy or incompleteness of the information presented to users of this site. We also reserve the right to edit material for suitability to a website format.
Also, if you like what you see and want to leave a comment, remember to use the Guestbook.