Split the Pot

---
Parish News
Anniversary Masses next weekend: We pray for all whose anniversaries occur and for whom the following Masses will be offered.
Saturday March 3rd @ 7pm Mass: Phil Bourke, Fishmoyne
Sunday March 8th at 9.30 Mass: Mary & Seamus Ryan, Coolawn, Borrisoleigh.
Sunday March 8th @ 11 am Mass: Deceased members of the Shanahan Family Grangelough. members of the Treacy Family Fantane. And also for John O'Dea who was interred recently.
Suir Haven (Clongour Road, Thurles) will hold its monthly bereavement meeting on Tuesday the 3rdof March at 11 am. These meetings offer support for people who are bereaved and finding it difficult to cope with the loss of a loved one and offer empathy, compassion, and friendship.
Archdiocese of Cashel and Emly Pilgrimage to Lourdes 2020 50th Annual Pilgrimage: 13-18 June-5nights- Fully Inclusive Price €745. Booking Forms available now for the Pilgrim Section from Joe Walsh Tours 143 Lower Baggot Street Dublin 2. Tel (01) 2410 811 ((01) 2410810. Pilgrimage Director: Rev Jimmy Donnelly, Parochial House Church St. Doon Co. Limerick Tel: 061380165
Application Forms available for Assisted/Sick Section, Enquiries to: Rev. Joe Tynan, Parochial House, Kilteely Co. Limerick Tel: 061384213
Youth Section Director: Rev Pat Coffey Parochial House Golden, Cashel. Co. Tipperary. Tel: 06272146.
PATRICK FEENEY IN CONCERT: Sunday March 8th 2020 in SS Joseph & Brigid Church, Bóthar na Naomh, Thurles as part of his Gospel Concert Tour. Tickets now available in the Parish Office, Cathedral Street, Thurles (0504 22229) & Bookworm, Liberty Square, Thurles (0504 22257). Ticket Donation: €25. Proceeds to the Cathedral Reroofing Project
Lenten Scripture Sharing: will take place in the McCauley Community Centre on Monday mornings March 9th, 16th, 23rd, and 30th and April 6th at 11 a.m. and Ballycahill Community Hall, Tuesday mornings, March 10th, 24th,31st and April 7th at 11 m.
Thought for the week: "Keep your face to the sunshine and you can never see the shadow" –Helen Keller.
---
Food Waste Recycling Pilot Project 2020
Residents of Borrisoleigh are currently participating in a Food Waste Recycling Project.
Householders in the town have received an information pack which includes a small kitchen kaddy bin to collect food waste in the kitchen.
Food waste includes plate scrapings, left-over food, vegetable and fruit peelings, tea leaves, coffee grounds, bread, pasta, meat, fish and dairy products.
A starter pack of 50 paper bags to keep the kitchen kaddy clean has also been provided for householders.
Householders are reminded that the kitchen kaddy is for internal use and when full the contents should be placed in your Brown Food Waste Bin for collection by your waste collector.
Pauline McDonogh
Prevention Officer/Southern Region Waste Management Office/Limerick
T: 061 556844 M: 0872755538
@preventwaste @MyWasteIreland
---
Borrisoleigh Historical Society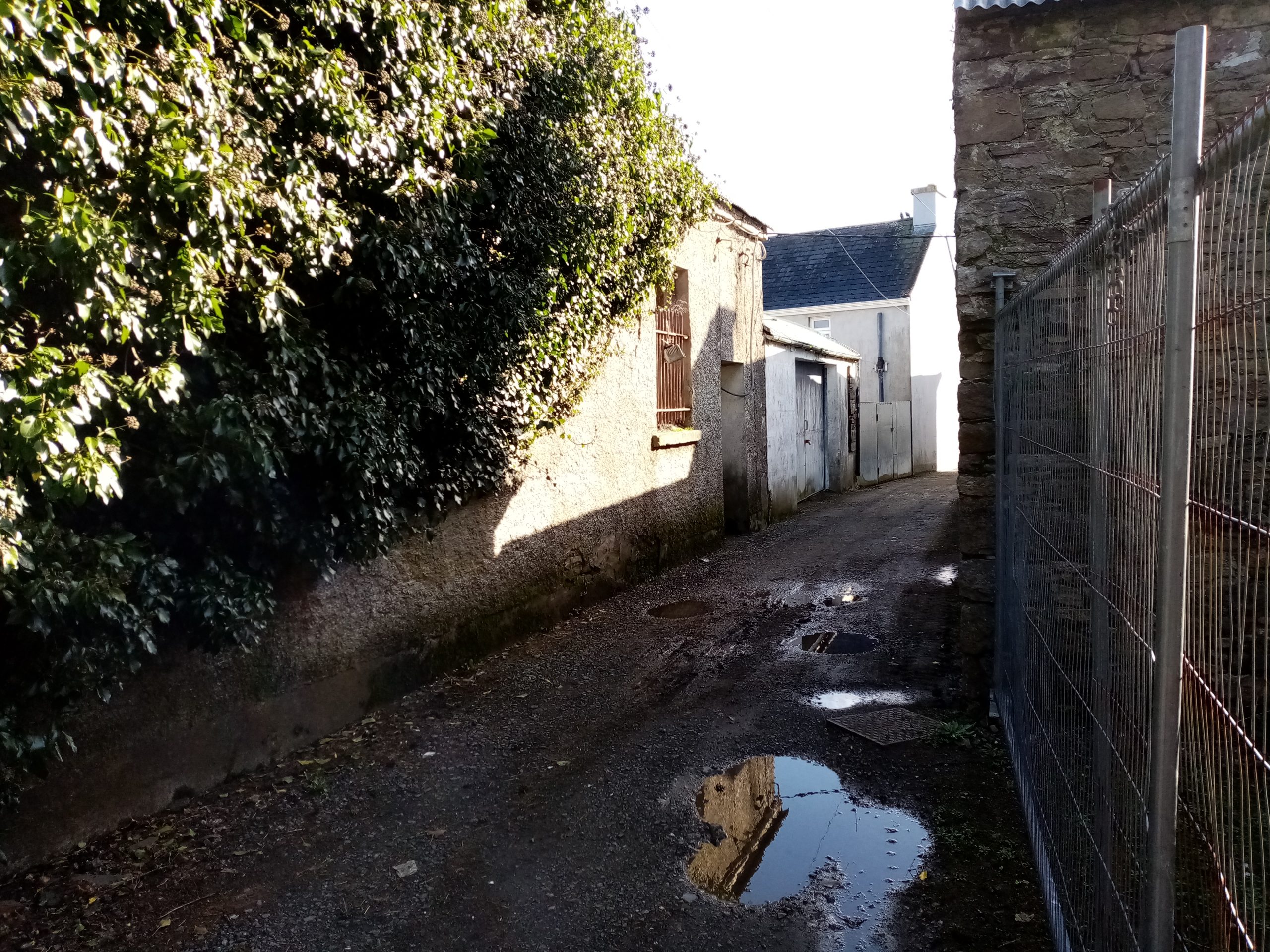 A view of the Band Room hall, off Chapel Street
Earliest mention of the building tells of it being a male school. With the arrival of the Sisters of Mercy, the female school in Upper Street was designated as the new male school. Various newspaper accounts show that the building was then used for the rehearsing and staging of dramatic performances and as a meeting and practise place for the parish's Fife and Drum Band. [The later LDF Fife and Drum band of the mid forties, met in the Courthouse]. Down through the years the building was used as a venue for the local dramatic group, – a dance hall [the famous Mick Delahunty player there on numerous occasions], a Youngman's Club, complete with a billiard table and a black and white television.
In the early '70's, the Band Room Hall briefly saw use for the last time. Under the able stewardship of Jim O'Dwyer of St Bridget's Villas, an enthusiastic group of local teenagers got together and formed a Youth Club. Two one act plays, "Spreading the News", – and "The Belle of Boulavouge" were rehearsed in the hall and performed in the Marian Hall as a fundraiser towards the renovation of the Chapel Street venue. However, a certain section of the population, gravely concerned as to the moral wellbeing of the youth of Borrisoleigh, quietly but quickly intervened, bringing the short lived Youth Club to a close. In the almost fifty years since then, the once famous Band Room Hall has not opened its doors.
The poem below, taken from John Connors' recent book; "Beneath Headstones, – Beyond Headlines", tell about a dance held in the Band Room Hall in either 1901 or 1902. The thrust and content might go in some way to show that a generation of seventy years previous were not any way much different than the generations that followed.
THE TAILOR'S BALL
Last Sunday night without much light, up the lane I started strayed,
But when I came to the old schoolroom door I, an observation made.
Which made me feel a bit inclined, to join the jovial throng
And as I listened for a while I heard a pretty song.
It was sung by Biddy Martin from the hills of Mountkinane,
And another comic was supplied by Murray from Barnane,
I got a bit excited to join, – and tried to get inside
And to gain admission from Joe Tom, I often vainly tried.
Of course if I had sixpence I could easily get inside,
But after Sunday's boozing, my pockets they were dried,
And trying to get in some way, I was working like a nailer
When I heard two fellows on the floor and they singing "The Poor Tailor".
All the tailors on the floor were ready to go tearing
And Brolan from The Rag, got a fit of swearing.
Willie Carroll took it nice and cool he seemed not to care
While John Young was in the corner, with his colleen fair.
Josie Ryan was on the booze and enjoyed it to perfection
And then I strolled inside the door and viewed every section.
Tom Dunne being tall I saw him first and he situated well
Below him were Young and Sweeney and their movements I would tell
Of course they had their linnets and you need not ever fear it
The country girls will go mad, if they ever hear it.
Tom Hogan was keeping order and to do it he didn't lag
Poor Matt Delaney was in a corner and he sleeping on a bag
Eddie Finn was with his linnet and he graffed her lips like wine
I'm not really sure about her name but I think it was Miss Ryan
I saw another good one, near to the front wall
It was Sharkey and his linnet and they underneath a shawl
Then Jack Burns played some music and Bill Bourke stood on the floor
And a bout, the like of it, I never saw before
Then Young got out the fiddle and they began to dance a set
And some girls who were coming in, remarked the night was wet.
(When all at once I heard water, surging round my feet)
The dancing stopped all at once to see where the drops came from
But the floor was being sprinkled by our working man, – Joe Tom
When the lamps were lighted once again, I saw a notice on the wall
That was read by everyone inside, normal, great and small
I went to see what 'twas about and all it meant was this
That a child of Mary lost her medal as she gave her boy a kiss.
I could see a few vexed faces as I viewed the jovial throng
Some girls they were fairly landed when they heard the tailor's song
Timmy Brien was in a fix, he was going to call
When Sweeney our new teacher, sang "Phil the Fluter's Ball"
Then after that they all dispersed and as they shut the door
I looked at my ticker and 'twas twenty past four
And fifteen minutes after I was fixed inside in bed
And when I awoke next morning, I was nearly dead
I took a stroll through Borris, trying for a hailer
And the first man that I got it from, – was by trade – a tailor.
---
Rathmoy Residents Association
Planting of trees/flowers: as you may have noticed we have planted 750 beech plants along the main Thurles road, we would like to thank Tipperary County Council for their contribution to this project. We are also developing a large wildflower garden in the same area to better the habitat for birds, bees and insects which are under huge threat. We are doing our little bit to help the whole ecosystem.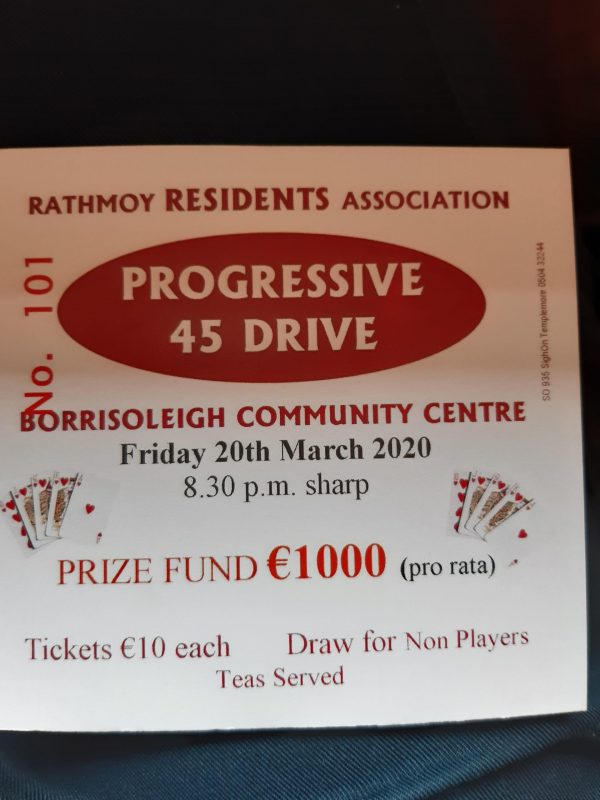 45 drive: Our annual 45 drive game will take place on Friday 20th March @ 8.30pm. Tickets are available from committee members. Your support will be very much appreciated.
---
Borrisoleigh Festival


The dates for this year's Borrisoleigh Festival are 11th and 12th July. Put it in your diary!
We recently held our AGM.
The following officers were elected or re-elected.
Chairperson Marie Shanahan, Vice Chairperson Declan Curtis, Secretary Fiona Max, Treasurer Kathleen Scanlon, PRO Derry O'Donnell.
---
Borrisoleigh Community Development Association
The Borrisoleigh Community Development Association (BCDA) will hold their AGM on Thursday April 2nd at 8.30pm in community centre. New members are always welcome.
---
Scór na bPáistí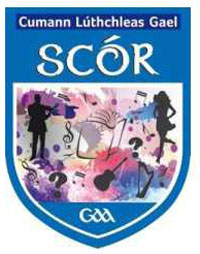 Templederry was the venue for the area final of Scór na bPáistí on Sunday 1st March . A super day's entertainment was provided by all participant's.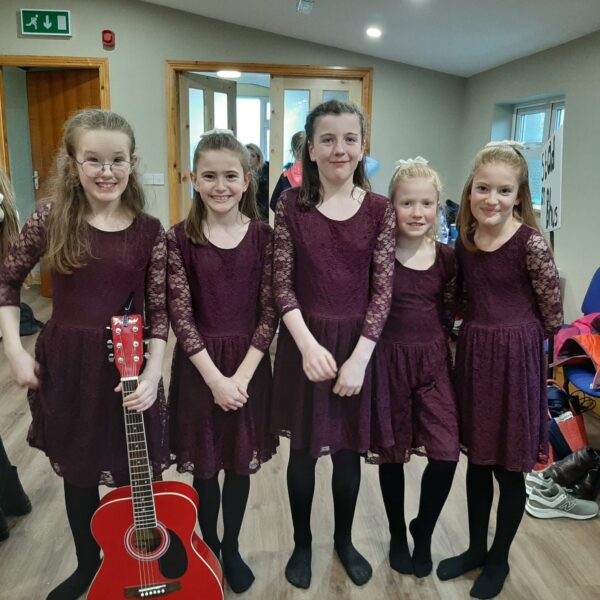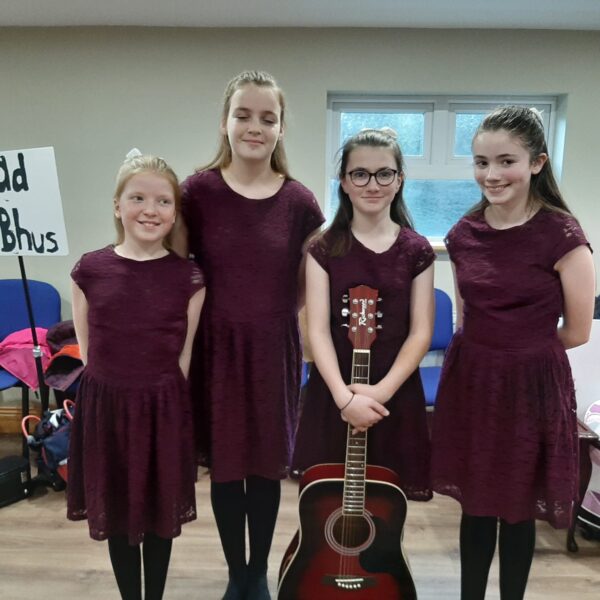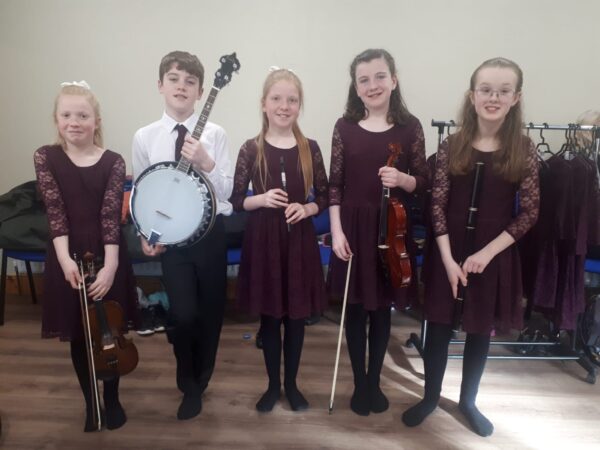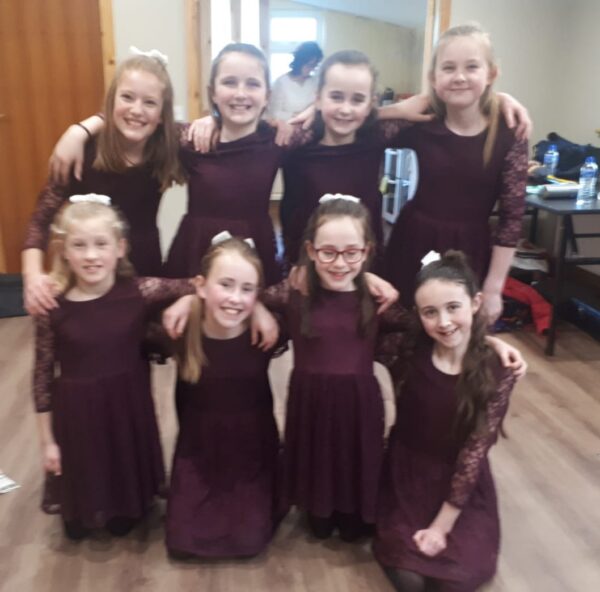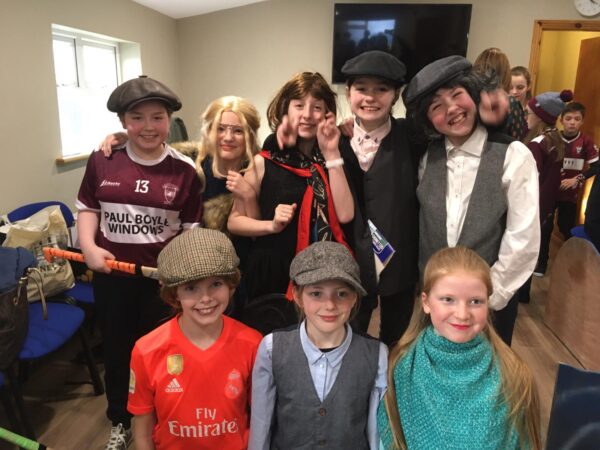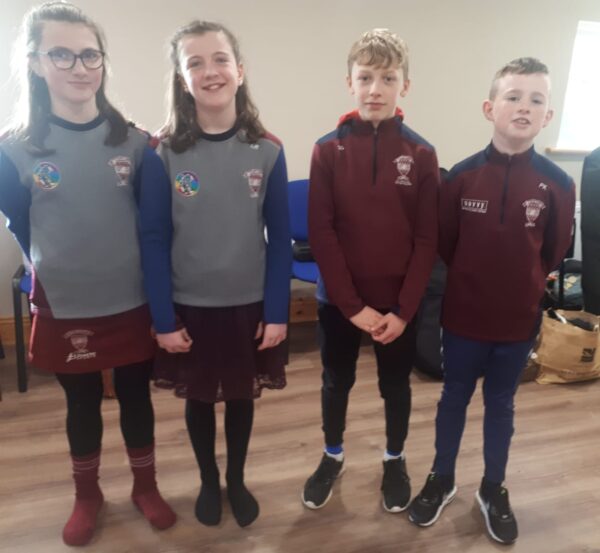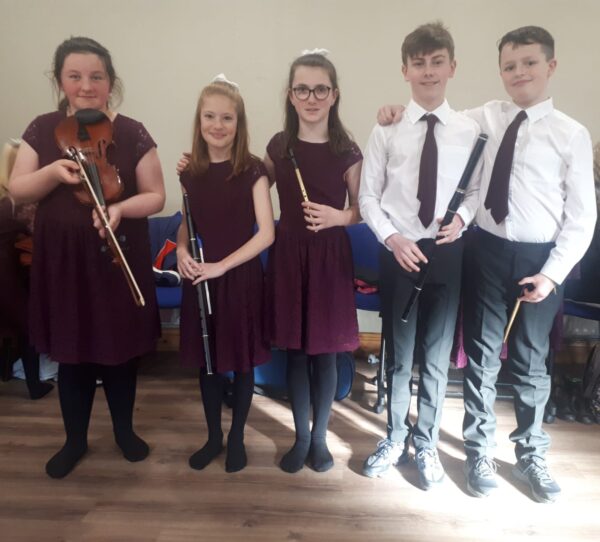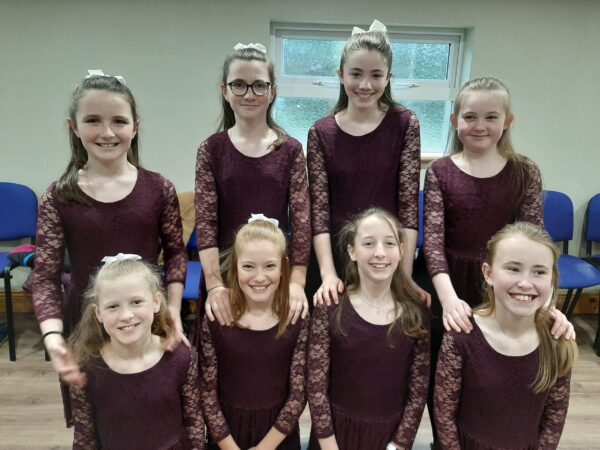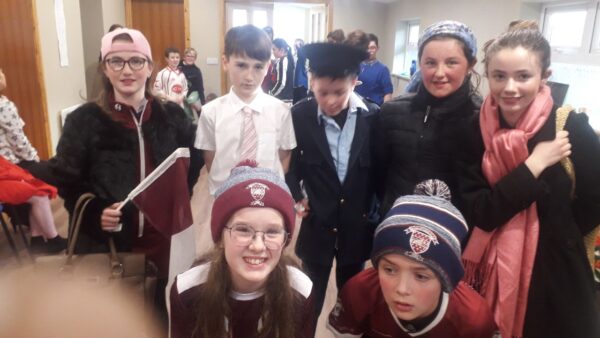 The following groups qualified to take part in the North A final which will take place on Sunday 22nd March in Portroe.
Figure Dancing – Amy Maher, Maria Groome, Aoibhinn Keane, Ella Groome, Sinead Cowan, Michelle Meehan, Anna Meehan & Chloe O' Brien
Solo Song – Amy Maher
Recitation – Tara Fitzgerald
Sean Nós – Áine Cosgrave
Question Time – Maroon – Jack Groome, Conor Kinnane, Aisling Boyle & Michael Ryan
Novelty Act – A fish tale of past and present Abi Kelly, Cara Young, Grace Stapleton, Tara Fitzgerald, Holly Preston, Farrah Treacy, Amy Maher & Ava Marie Rabbitte
Ballad Group – Maroon – Therese Groome, Aoife Ryan, Cara Young & Ella Slattery & White – Tara Maher, Abbey Young, Amy Maher, Lucy Rabbitte & Áine Cosgrave
Set Dancing – Maroon – Therese Groom, Amy Maher, Aoibhinn Keane, Anna Meehan, Ella Groome, Maria Groome, Ava Marie Rabbitte & Ella Slattery & White – Niamh Ryan, Caoimhe Keane, Grace Groome, Lucy Rabbitte, Moira Meehan, Isobel Treacy, Tara Fitzgerald & Áine Cosgrave
The following groups qualified to take part in the North B final which will take place in Borrisoleigh on Friday 13th March;
Recitation – Joanne Groome
Instrumental Music – Maroon – Blake Byrne, Aisling Boyle, Therese Groome, Amy Maher & Conor Kinnane & White – Cara Young, Áine Cosgrave, Abbey Young, David Rabbitte & Lucy Rabbitte
Question Time – White – Daniel Groome, Lucy Rabbitte, Therese Groome & Paul Kinnane
Novelty Act – The Fairytale – Shane Ryan, Áine Cosgrave, Michael Ryan, Ella Slattery, Therese Groome, Aisling Boyle & Charlie Fitzgerald
---
Borrisoleigh Active Social Club notes
Borrisoleigh Active Social Club will hold their March meeting this evening Wed March 4th at 8pm in the Community Centre Borrisoleigh.
There will be a representative from the Alzheimer's Society of Ireland present to give a talk and also to receive a cheque presentation from our recent coffee morning.
Chair Pilates class continues every Tues at 7pm in the Community Centre.
---
Borrisoleigh Historical Society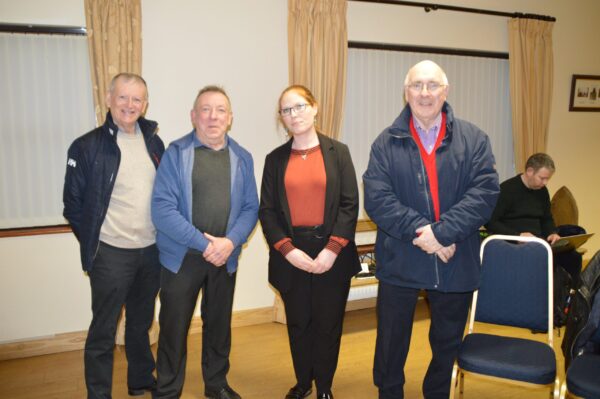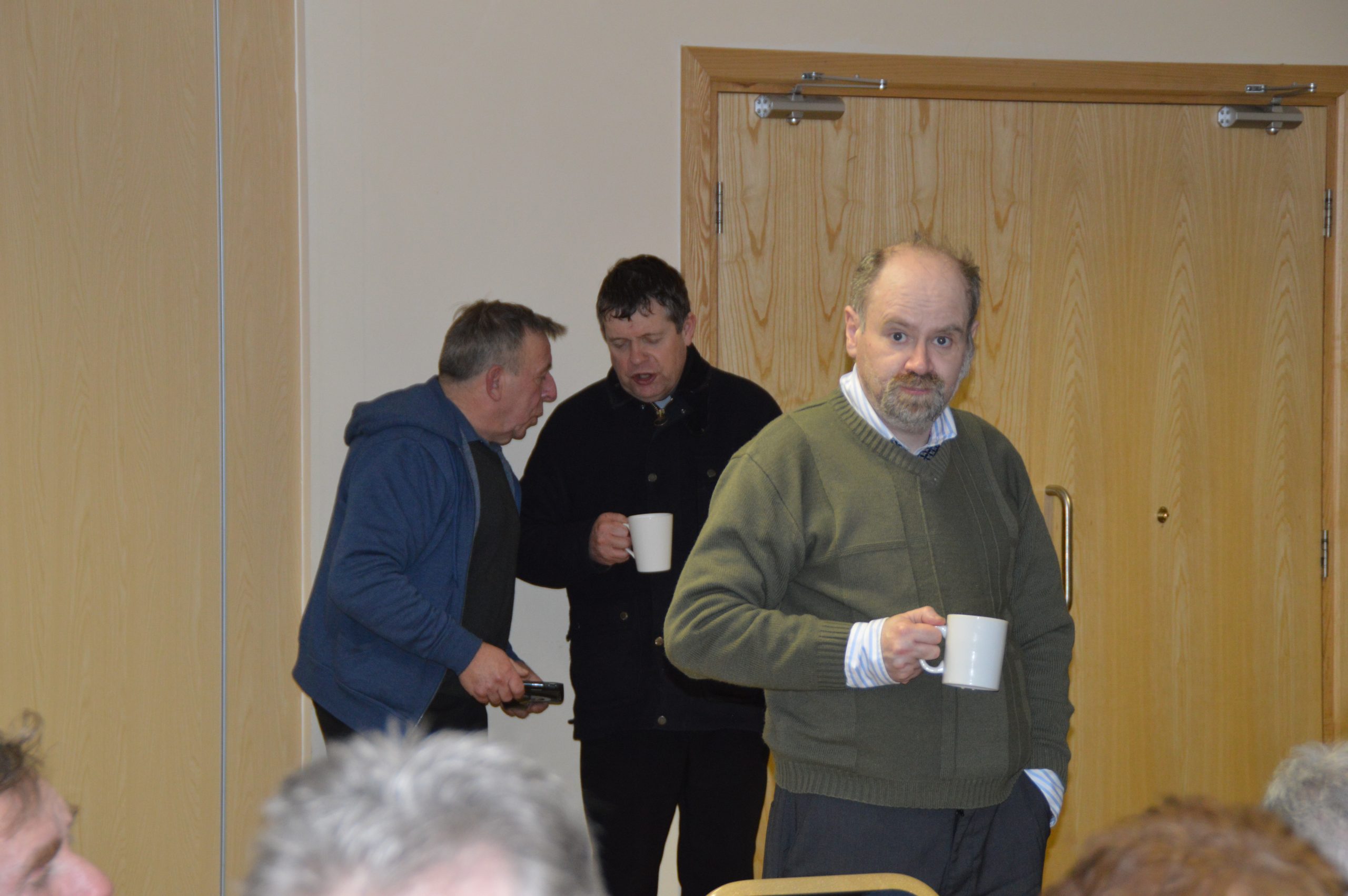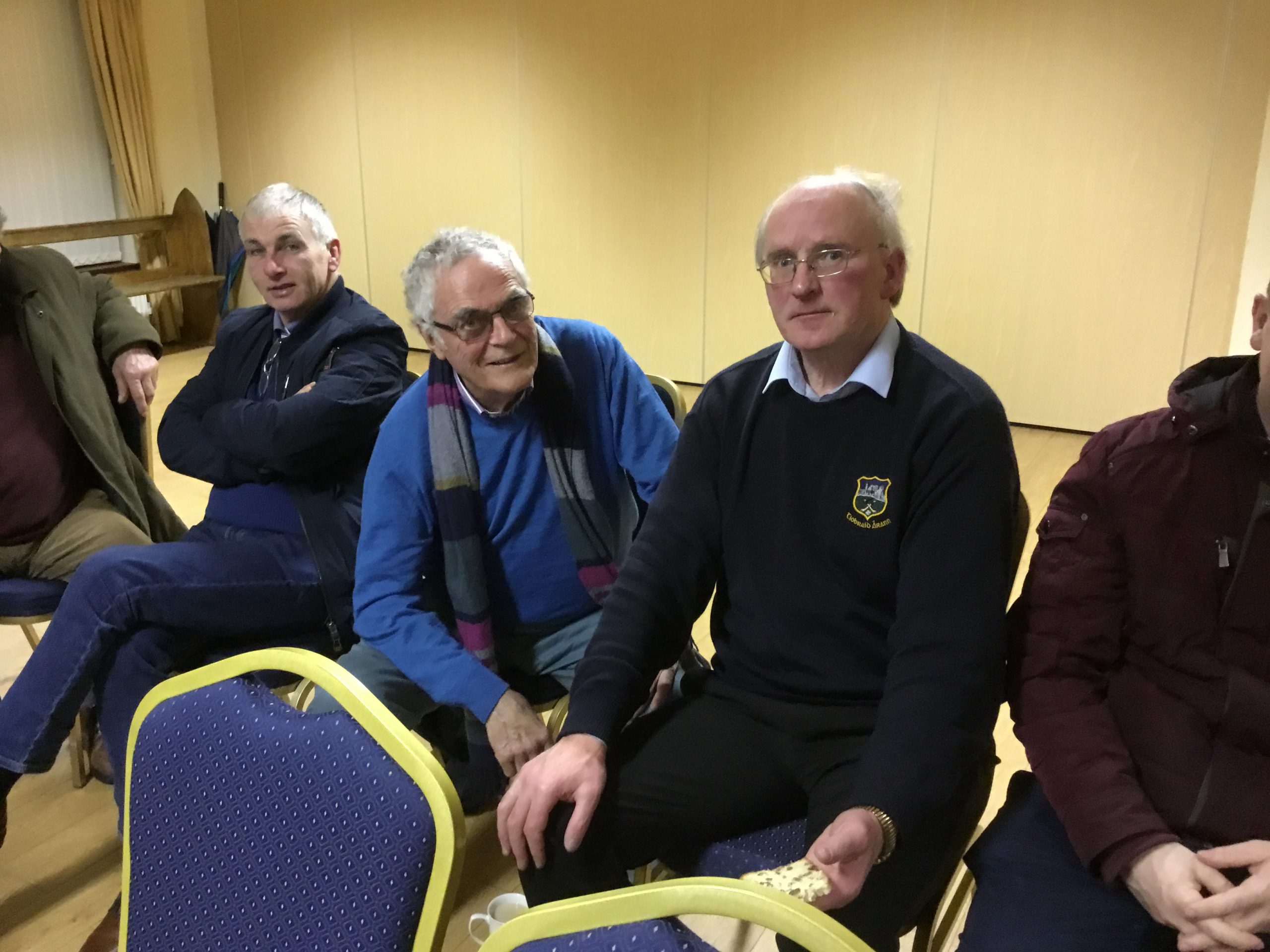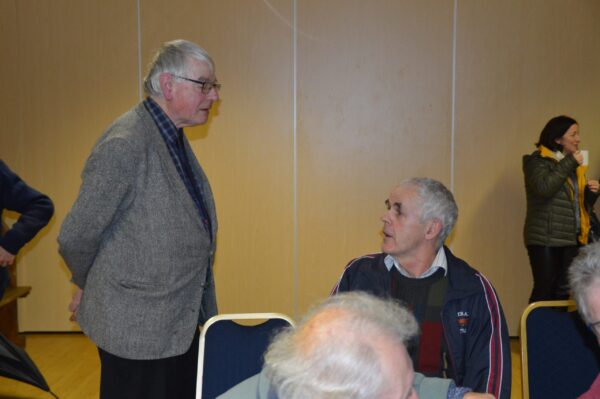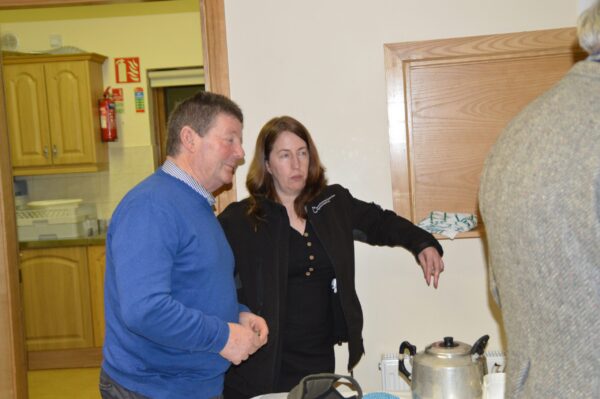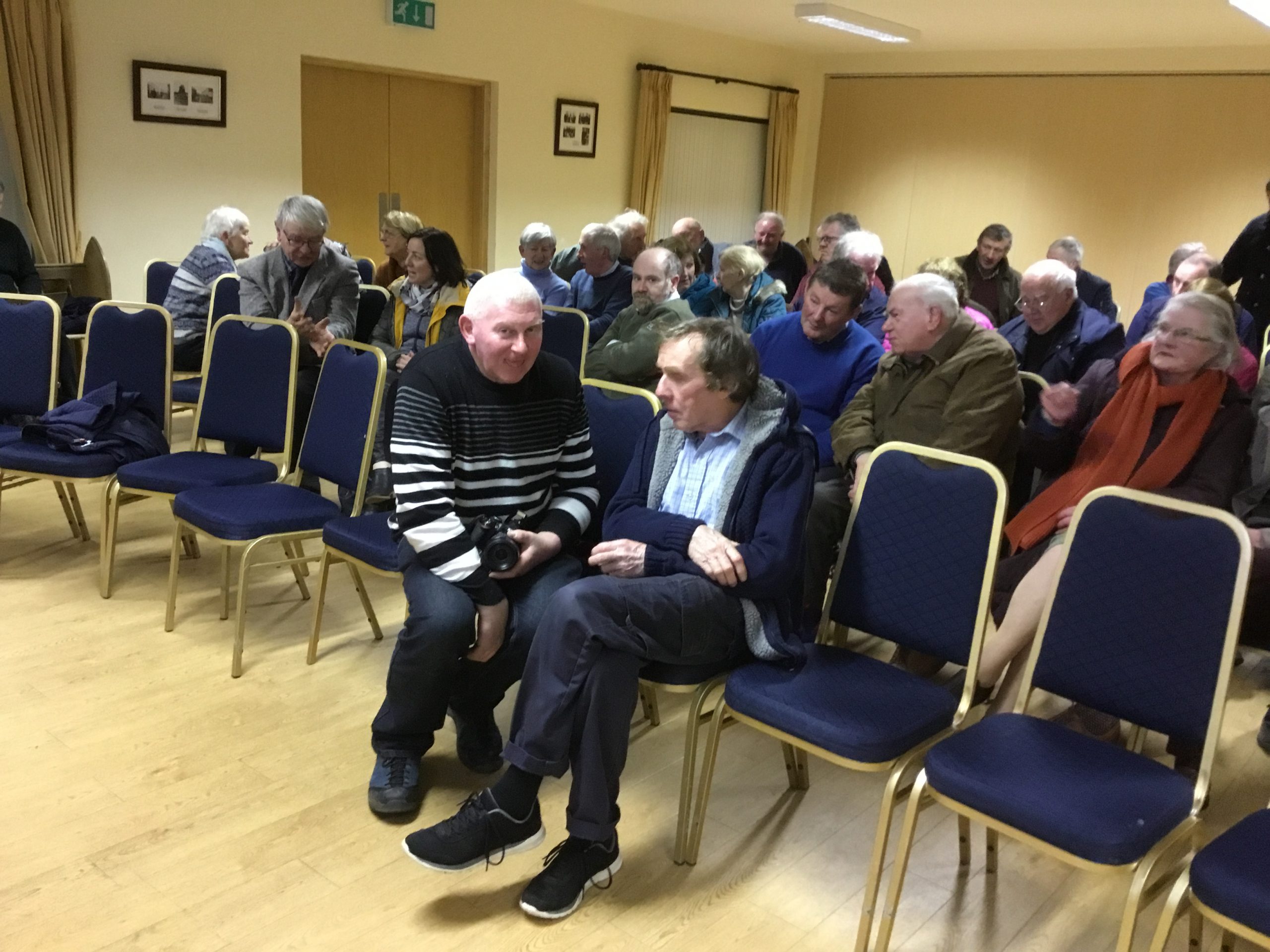 A fine crowd turned up the Community Centre last Friday night to hear Laois historian, Regina McGinley's lecture on "Kevin O'Higgins and the Boundary Commission. A very informative talk was followed by a lively discussion from the audience. Our next talk, "The Trial and Execution of the Cormack Brothers", will be given by John Flannery of Ormond Historical Society on the 27th March at 8.00 pm in the Community Centre.
---
Local Enterprise Week 2020 2nd – 6th March
Are you interested in setting up your own business or are you already in business and looking at ways to increase sales of your product or service? Are you concerned over the impact of Brexit?
Local Enterprise Week runs from March 2nd to 6th across Co. Tipperary, and Local Enterprise Office Tipperary has organised a programme of events across the county that will appeal to Tipperary entrepreneurs, whatever stage your business is at.To see upcoming events and training visit www.localenterprise.ie
#MakingItHappen
---
Pic of the Past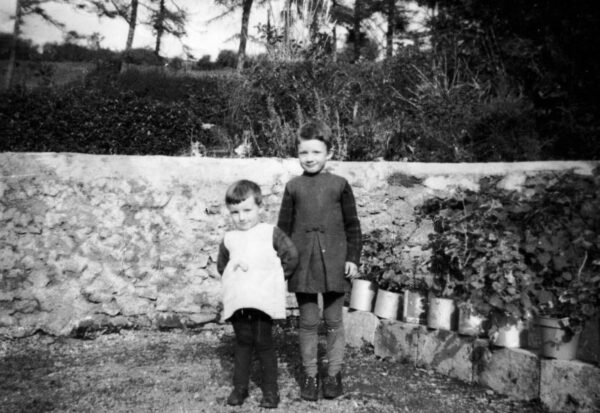 Fahey Sisters
Kathleen Scanlon and Marion McLoughney
---
Your Website Needs You
Committee: Enda Ryan, Noreen Fahy, Marie McGrath, Derry O'Donnell and Fiona Max
Many thanks to all those who contributed photographs and news items
Remember, we need you to continue to send us material so that we can keep our website current and interesting.
Send your email to: info@borrisoleigh.ie
This website is supported by Borrisoleigh Community Development Association
While we make every effort possible to ensure that the information contained in this Website is accurate and complete, we cannot accept any legal liability as a result of the inaccuracy or incompleteness of the information presented to users of this site. We also reserve the right to edit material for suitability to a website format.
Also, if you like what you see and want to leave a comment, remember to use the Guestbook