St. Joseph's College Notes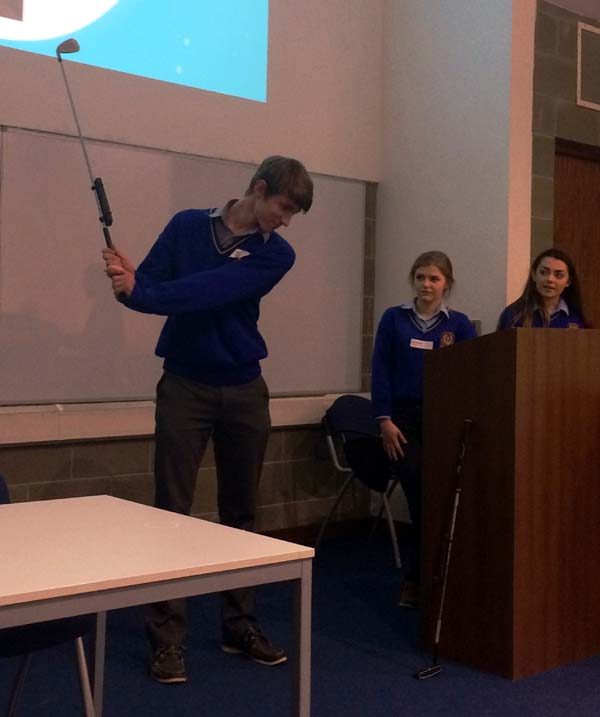 St Joseph's students present their Scifest project at UL
On Friday last Christine Delaney, Kate Madden and Seamus Ryan of St Joseph's College, Borrisoleigh gave a presentation to the faculty of the Physical Education and Sport Sciences (PESS) department in University of Limerick.
We, along with 5 other groups from around the country presented our project from SciFest " When in doubt, Swing it out".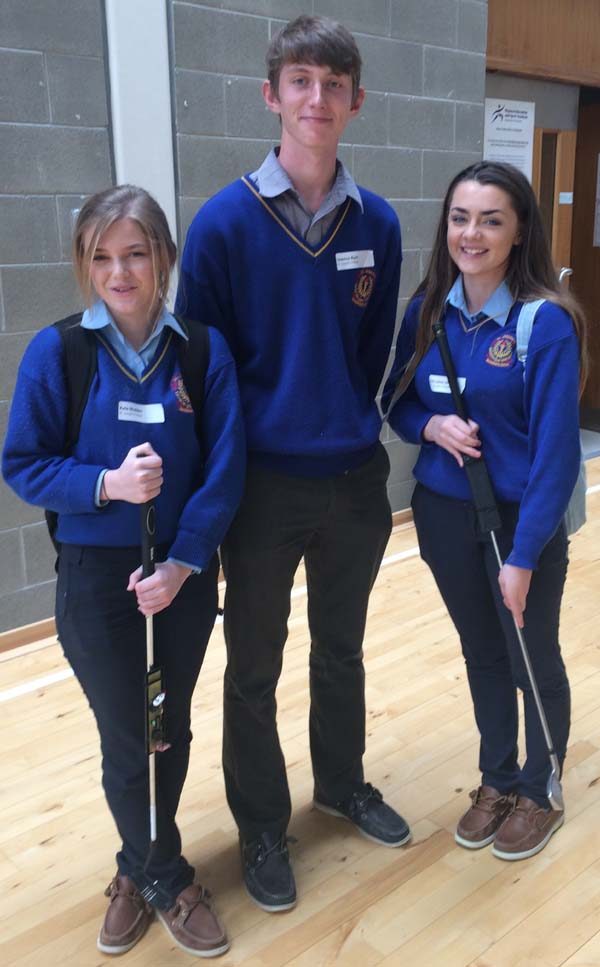 We had a great day. In the morning we chose to attend a workshop on sport bio mechanics and later a workshop on sports psychology which we found very interesting.
After lunch, we heard talks from 4 different professionals in Ireland who all work at a high level in the sporting field but have science as their degree. They use their science background to help athletes improve all aspects of their lives which results in an increase in performance and recovery.
Thanks to Elaine and Rhoda from UL who invited us and organised a great day.
---
Borrisoleigh Festival 1st & 2nd July 2017


International Wheelbarrow Extravaganza at Borrisoleigh Festival
The inaugural International Wheelbarrow Extravaganza will feature at this years Borrisoleigh Festival which takes place on July 1st and 2nd. The competition is open to everyone to submit their modified wheelbarrows to be in with a chance to win some great prizes. Your imagination is the only limiting factor in this unique competition!
There are five categories in which you could have a chance to win:- Best Homemade Wheelbarrow, Best Floral Display, Best Use of Recycled Materials, Best Use of Technology and Best Artistic Creation.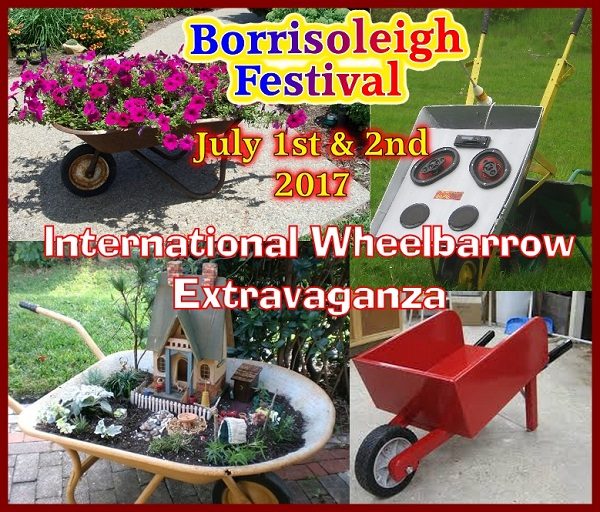 The wheelbarrows must meet the eligibility criteria of having one single wheel at the front and two supporting legs and two handles at the rear and be capable of being moved by one person.
There is fantastic scope for individuals, community groups and businesses to come up with their own unique designs, decorations and modifications. Whether you want to make a wheelbarrow from old pallets, show off your prize begonias, decorate in your club colours or add solar panels and gadget charging stations to your wheelbarrow, the choice is up to you and the fame and glory is yours for the taking!
The wheelbarrows will be on display to the general public on Sunday 2nd July when the judging will also take place.
There will of course be plenty for everyone at the festival with Line Dancing, Kiddies Disco, Bouncy Castles, Guided Mountain Walks, Food Fair and live music in The Square to name but a few. There are stalls available for the Food Fair on Sunday 2nd July. If you are interested in selling your produce contact Fiona on
087-2169150
. Likewise any businesses wishing to sponsor any of the events and have your banner displayed alongside please phone the number above.
Reception for New Lord Mayor
This Bank Holiday Monday 5th June there will be a reception for the inauguration of the new Lord Mayor, Paddy Dolan in Coffeys Bar at 7pm. The 2017 Festival will also be officially launched on the night.
Many thanks to the outgoing mayoress Patrice Cooney who has served her term with great enthusiasm and was always available when called upon to assist at various events over the past number of years.
 Trip to Col de Montgenevre
Christy Reid on a cycling tour in the French/Italian Alps bumped into Nicholas Roche at the top of the Col de Montgenevre. 
---
Saints All-Stars is back again in 2017!
The date is the August Bank Holiday Monday – 7th August.
We are again running for the week – 10am – 2pm.
For booking this year I will arrange to come down to the park for some juvenile training sessions where people can register.
Of course if you will not be at the training you can get in touch by phone.
The club will send a text out about when what sessions I will be at.
Regards,
Paddy Stapleton
0863328697
---
 St. Theresa's N.S. Notes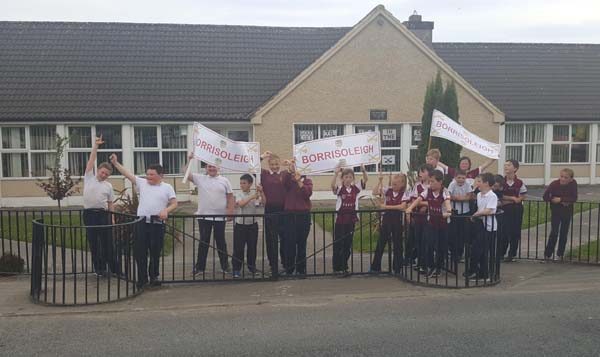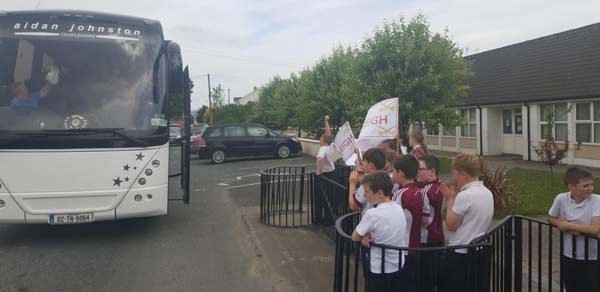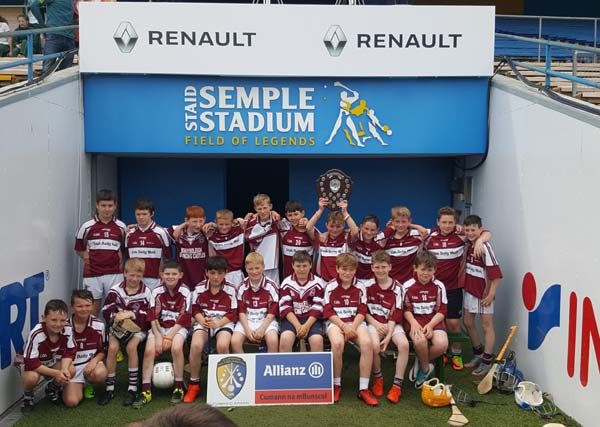 Great enjoyment at Cuman na munscoil.  Both u13 girls and boys competed against Ballylooby N.S. and Tipperary C.B.S. respectively on Friday 26th May 2017
---
Borris-Ileigh GAA Club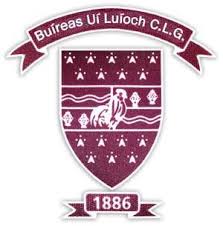 Senior:
Our seniors played out an extremely entertaining draw against 2013 County Champions Loughmore-Castleiney last Sunday evening in Semple Stadium. There was little or nothing between the teams from start to finish as they went in 0-09 points apiece at the halftime. A late second half goal from Conor Kenny earned us a hard fought draw finishing 1-16 to 1-16. This means we must now be victorious over Upperchurch-Drombane in our final group game to progress. Starting Team: Jack Bourke, Ciaran Cowan, Thomas Fahy, Matthew Stapleton, Paddy Stapleton, Brendan Maher (0-08 (0-08f)), Liam Ryan (0-02), Jack Hogan, Sean McCormack (0-01), Conor Kenny (1-02), Jerry Kelly, Dan McCormack (0-01), Keith Ryan, Niall Kenny, Kieran Maher (0-01). Sub Used: Tomas Ryan, Vincent Stapleton, Maurice Ryan.
Upcoming Fixtures:
Our Senior's have been drawn to play Toomevara in the quarter finals of the North Senior Hurling Championship. This game has fixed for Sunday the 11th of June. All support greatly appreciated.
County Board Draw:
Membership for the 2017-18 County Board Draw is now available. With a prize fund of over €500,000 and a local draw each month, we encourage new and existing members to participate in this years draws as it gives each participant an opportunity to win a whole host of great prizes and provides a vital source of income to the club. For further information contact T.F. Stapleton (086-3334826)
Lotto:
Our Jackpot is now up to €15,800 for the coming week. Tickets are available at all local shops and pubs.
This week's €50 lucky dip winners:
Liam Corcoran, Chalkhill.
Rory O'Dwyer, Currabaha.
PJ Tynan, Online.
Fiona Gough, c/o Sean Kenny.
If you wish to play online you can do so here: https://www.locallotto.ie/localhome.asp?LL_ID=549
---
Tipperary War of Independence Tours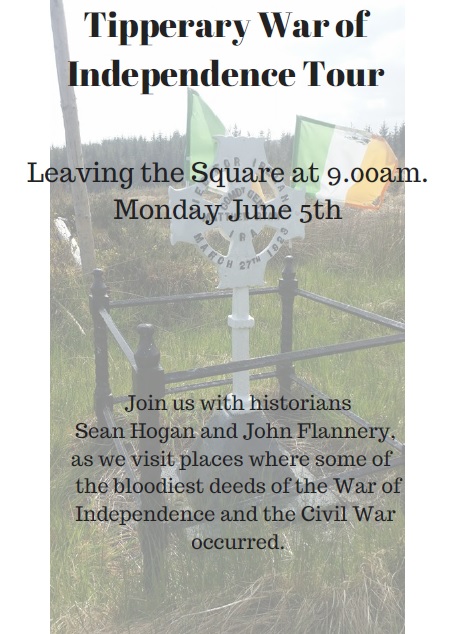 ---
Borris-Ileigh Camogie Club Notes

U12's were narrowly defeated on Monday night by a very strong Arravale Rovers side. The girls gave it there all, but unfortunately were defeated Borris 1-01 Arravale 1-06. Scores from: Ava Bevans 0-01 & Aoife Fitzgerald 1-00. Next game v Templemore in Clonmore on Friday June 2nd.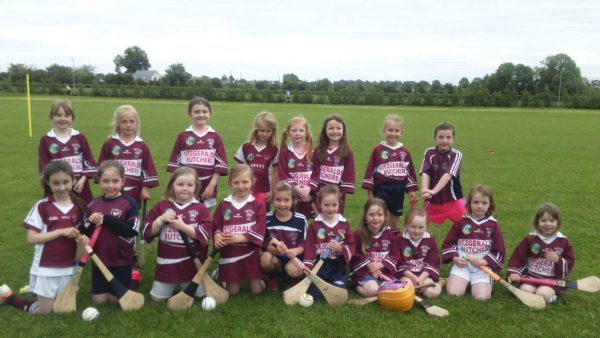 Our U6's & U8's took to the pitch's also on Monday, to play an enthusiastic Holycross side. It was a great evening for the girls and for some the first time wearing the Borris jersey. May it continue for many years to come.
---
QQI Level 5 Safety & Health in the Workplace course
QQI Level 5 Safety & Health in the Workplace course which is starting on 17th June in Thurles.
Dates: 17th, 24th June, 1st, 8th & 15th July 2017
Venue: Thurles Chamber Enterprise Centre, LIT Campus, Thurles
Time: 9.30am – 4.30pm (delivered 1 day a week over 5 weeks)
**SPECIAL INTRODUCTORY OFFER €350**
(PRICE INCLUDES ALL BOOKS, MATERIALS AND QQI CERTIFICATION)
Please contact Liz on (0504) 49155 for further details or email me: info@2upskill.com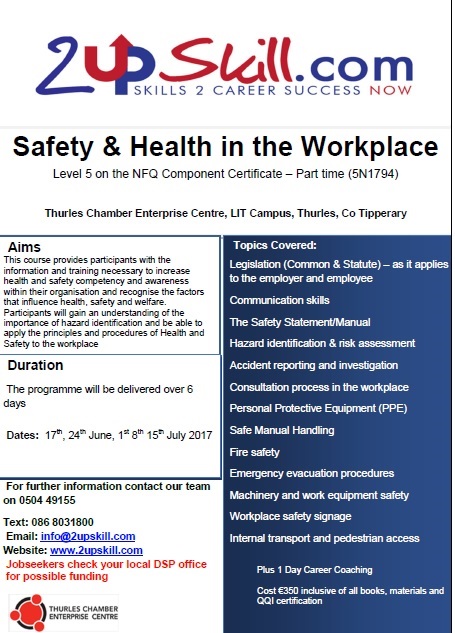 ---
Pic of the Past ………..down memory lane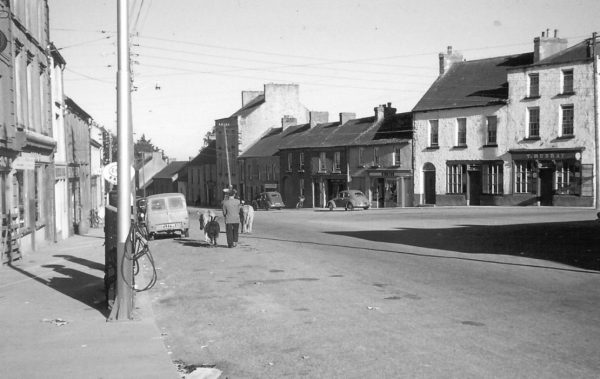 A Quiet Day in Main Street 1960s Note: T. Murray where the Clodagh Bar is today
---
Committee: Enda Ryan, Noreen Fahy, Marie McGrath and Derry O'Donnell
Many thanks to all those who contributed photographs and news items. Remember, we need you to continue to send us material so that we can keep our website current and interesting.Send your email to:info@borrisoleigh.ie
While we make every effort possible to ensure that the information contained in this Website is accurate and complete, we cannot accept any legal liability as a result of the inaccuracy or incompleteness of the information presented to users of this site.
Also, if you like what you see and want to leave a comment, remember to use the Guestbook