30 September 2020
30 Sep 2020
Axa Community Bike Ride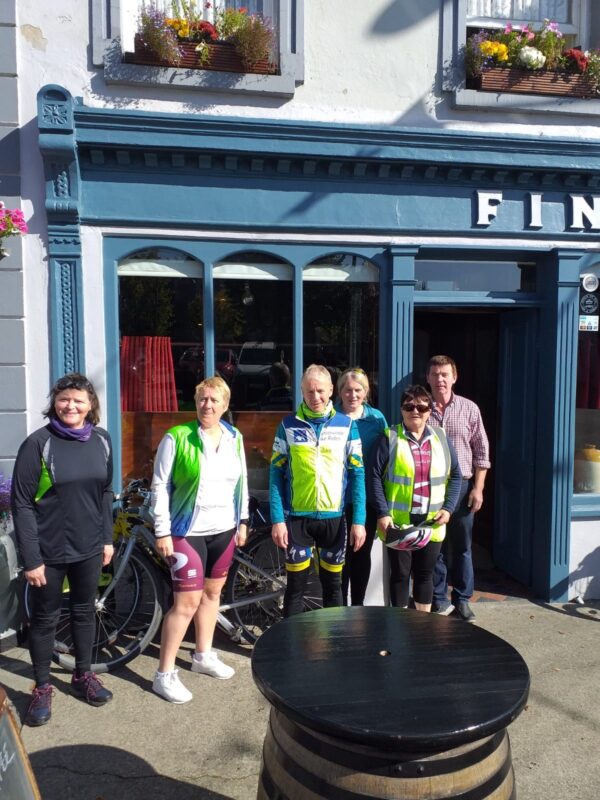 The weather was perfect for our cycle on Saturday morning and a lovely way to finish bike week with a 25kms spin around the Templemore area and back to Finns Bar where we enjoyed lovely coffee and muffins.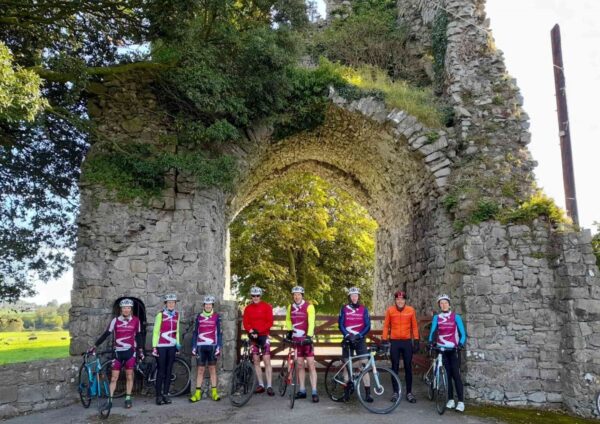 It could not get any better than this lovely cycle to Cashel and home via Golden in beautiful sunshine.
Thanks to all the cyclists and John F Kennedy for the photo of us at the old gates to Golden.
---
"Not All Who Wander Are Lost"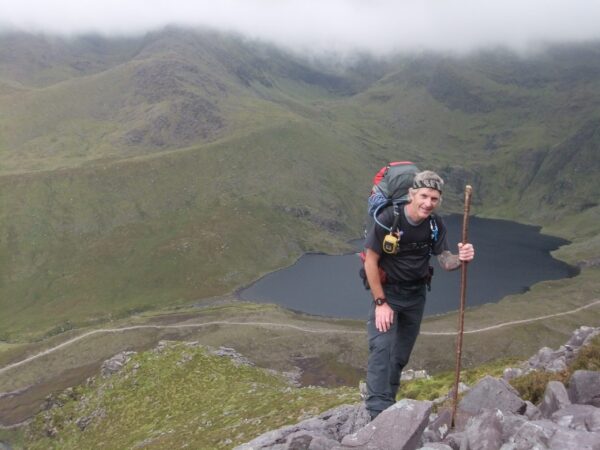 On a recent "Staycation" daytrip, local mountaineer, John F. Kennedy, took a wander down to Kerry and climbed the 2 highest mountains in Ireland, ( As you do when your a mountaineer).
First up was Beenkeragh (2nd highest peak), where he explored a new and difficult route, using favourable weather in the early part of the day to reach the summit safely. From there onwards, most of the day was spent in misty cloudy conditions with navigation skills coming to the fore and missing out on the spectacular views that are available up there on a clear day.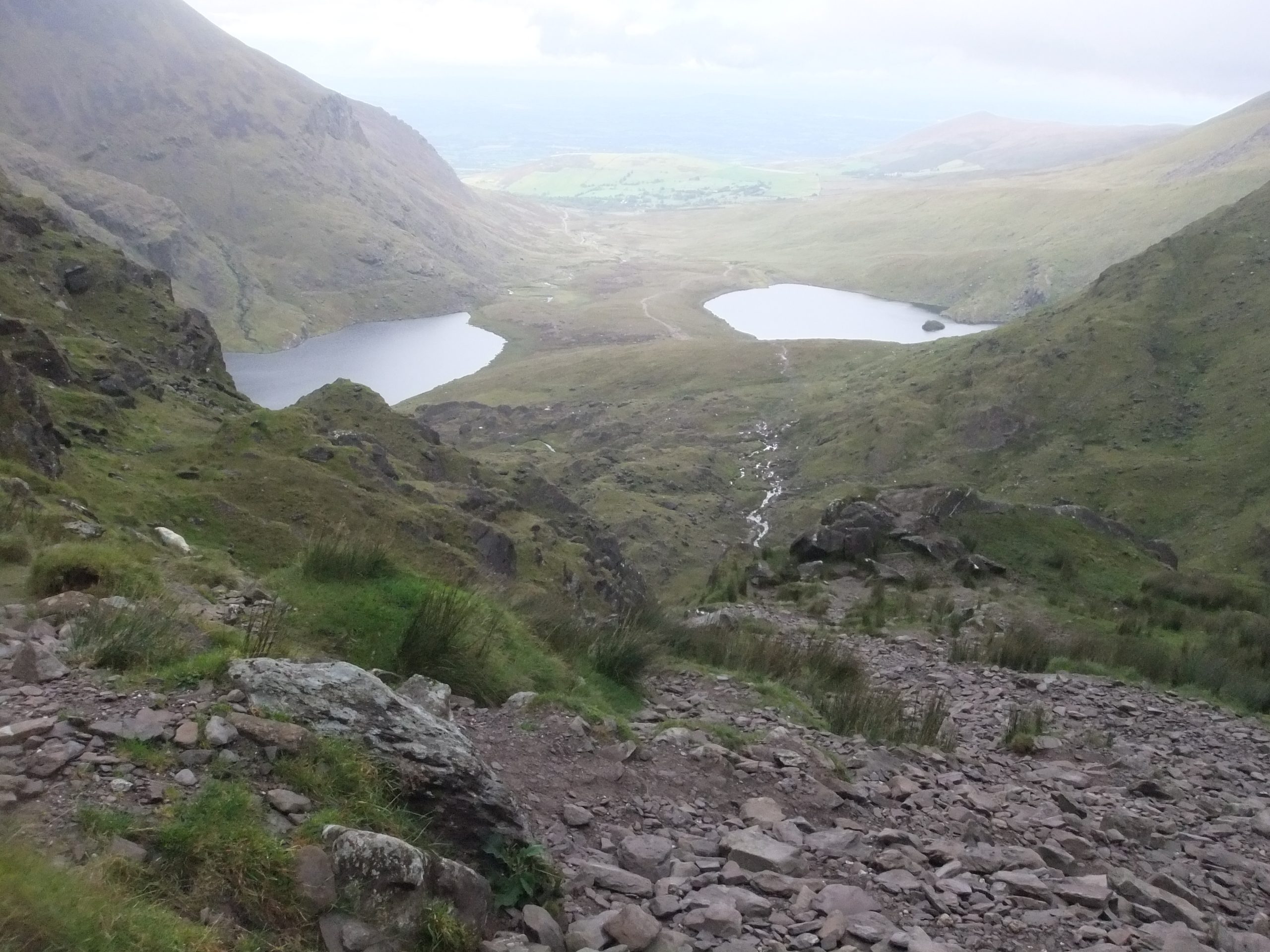 He then made his way down and across the infamous Beenkeragh Ridge ( Don't look down) before heading up to the summit of Carrauntoohil ( Ireland's highest peak) to enjoy a well earned lunch before facing into the long hike off and out of the mountains to the carpark.
The Mountains of Kerry are beautiful and no matter what route you take or how often you do it, reaching the summit of Carrauntoohil is always special and worth the effort.
It should be on everyone's, to do bucket list, at least once in their lifetime.
Carrauntoohil — 1039m
Beenkeragh — 1010m
---
Parish News

Anniversaries: Thursday Oct 1st at 10am Mass: Bill Prior, Nenagh Rd
Saturday 3rd October 7pm Mass Danny Ryan Chapel St.
Sunday October 4th 11am Mass Michael & Josephine Ryan, 12 Chapel St.
You are also asked to remember in your prayers Ritchie Ryan (Bishop) late of Mount George and Thurles who was interred recently. May he Rest in Peace.
Congratulations: To Bishop Martin Hayes on his ordination to episcopate last Sunday week. We wish him every blessing, happiness and good health as he begins his new ministry as Bishop of Kilmore.
Dispensation:The dispensation from Sunday and Holyday of obligation Mass is extended for the time being and remember that only 50 people can attend Sunday Mass . You are encouraged to come to a weekday Mass at 10am Mon-Thurs or the Friday evening Mass at 7pm.
Bequests: On behalf of the people of the parish of Borrisoleigh and Ileigh, I wish to acknowledge the not inconsiderable bequests left to the Parish on behalf of the late William and Elizabeth Cooke, Fortwilliam and the late Patrick Ryan, Knockanevin. Their gifts to the Parish are very much appreciated. All three were very generous to the parish during their lifetime. The statue of St. Anthony of Padua in Borrisoleigh Church is dedicated to their memories. – Gerard Hennessy.
Clergy Collection: The October Clergy Collection will be taken up at all Masses next weekend October 3rd and 4th This collection goes to support the clergy-active and retired in the Archdiocese.
Thought for the Week: Its not what you have in life, but who you have in life matters.
---
Pic of the Past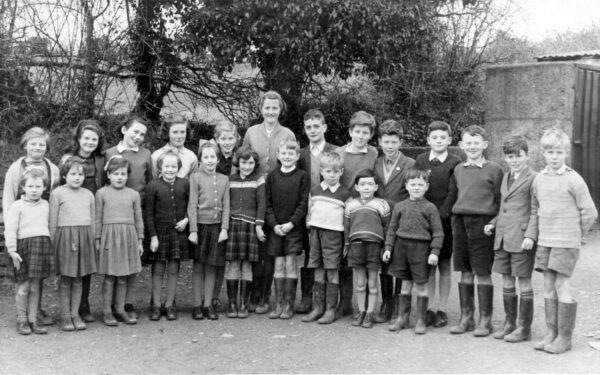 Coolderry National School – 1966
Back: Margaret Younge, Teresa Coonan, Bridget Brett, Sadie Younge, Rita Stapleton, Mary McGrath, James Bourke,
John Stapleton, Willie Joe Buckley, Timmy Woodlock, Michael Brett, Tom Lanigan and Timmy Stapleton
Front: Patricia Younge, Mary Younge, Rosie Younge, Mary Murphy, Kathleen Murphy, Geraldine Lanigan,
Michael McGrath, Gerry Stapleton, Seamus O'Dowd and Michael Ryan
---
Your Website Needs You
Committee: Enda Ryan, Noreen Fahy, Marie McGrath, Derry O'Donnell and Fiona Max
Many thanks to all those who contributed photographs and news items.
Remember, we need you to continue to send us material so that we can keep our website current and interesting.
Send your email to: info@borrisoleigh.ie
This website is supported by Borrisoleigh Community Development Association.
While we make every effort possible to ensure that the information contained in this Website is accurate and complete, we cannot accept any legal liability as a result of the inaccuracy or incompleteness of the information presented to users of this site. We also reserve the right to edit material for suitability to a website format.
Also, if you like what you see and want to leave a comment, remember to use the Guestbook.