Borrisoleigh Festival


The Borrisoleigh Festival returns again this year, bigger and better than ever before! The festival takes place this weekend and is being run in tandem with The Arty Rooster Arts Festival which runs for the entire week from 1st July. The growing International Wheelbarrow Extravaganza promises some wonderful creations! The competition is open to everyone to submit their modified wheelbarrows to be in with a chance to win some great prizes. Your imagination is the only limiting factor in this unique competition!
The Arty Rooster features shopfront exhibitions, workshops, demonstrations, talks and performances including an oil painting demonstration by artist Jim Donnelly on Saturday morning and a short play written by Ciarnad Ryan. The play is based on events which took place during the War of Independence and will be performed on Wednesday, Thursday and Friday in the function room in Finn's Bar. Follow 'The Arty Rooster' on Facebook for full schedule updates.
The annual walk with the Bush and Briar Ramblers takes place on Saturday the 6th walking part of the Beara Breifne Way from Greenane to Latteragh. Registration is at 8.30am in the Community Centre.
Award winning photographer Tom Doherty will be hosting a photo walk giving tips on how to take great photos on a walk around Borrisoleigh starting at 11am in The Square. This should prove useful to anyone planning on entering the festival Instagram Competition. Be sure to use the hashtag #BorrisFest19 when posting festival photos on Instagram to be in with a chance to win some great prizes. After the Official Opening with Lord Mayor Paddy Dolan and special guest on Saturday there will be a Jiving Competition and Social Dancing with Phil Maher's Band. Ebony will finish off the night from 10pm to 12 midnight.
A fire performer will be thrilling spectators throughout Saturday night with a number of performances from 8pm and Hot Chocolate and Wraps will be available from 'The Hungry Horse'.
Sunday 7th July has a packed schedule from 2pm with the Wheelbarrow Extravaganza, live music, kids entertainment and lot more. The individual wheelbarrow categories are: Best Environmental; Best Miniature Garden; and Most Imaginative.
Entries open on Sunday 7th July 2.00 – 4.30 p.m. No entry fee. This year there is a new 'Commercial' Category. Local businesses can showcase their business in a wheelbarrow in the centre of Borrisoleigh for the duration of the Festival. €10 advance entry fee. Wheelbarrows can be displayed from 1st July – 7th July. There will be a public vote for the best overall wheelbarrow on Sunday afternoon. Votes cost a euro each. So take another glance at that old wheelbarrow in the corner of the garden, and imagine what an amazing spectacle it would make with a little bit of ingenuity and TLC. And don't forget to use #BorrisFest19 when uploading your photos to Instagram!
At 2.30pm in the Community Centre there is a Make Up Demonstration with MUA Kayley Moylan, admission is €8. Kids entertainment features Bouncy Castles, Disco Dome, Gladiators, Gaming Van and Hawkeye Powershot Competition. There will be a BBQ in The Square also on Sunday evening and a Hobby horse competition from 6.30pm to 7.30pm.
Live music starts at 2pm on Sunday with DJ Matt Ryan and a host of wonderful performers throughout the day. Starting with Paudi Bourke at 4pm, Dufrane 4.30pm, The Mangled Badgers 6pm and finishing with Silver Dollar from 8pm til late.
All in all it promises to be a terrific festival with something for everyone and all ages. Pick up a copy of the festival booklet in any local shops for full schedule of events and follow Borrisoleigh Festival on Facebook, Twitter and Instagram for regular updates.
---
Borrisoleigh Active Social Club
Fancy a trip to the beach? Borrisoleigh Active Social Club and St. Cualáns Social Club are taking a bus to Lahinch on Wed July 17. Cost for bus is €5. Anyone interested in going please give your name to Lucia Ryan 0863961211 or Eileen Slattery 0879849848 on or before July 10th.
Our members have been invited to Finn's Bar, Borrisoleigh this Wed July 3rd at 9pm to see The Borrisoleigh Drama Group perform the play BROTHERS. Entry is €4 for our members. Everyone's support would be appreciated.
We'd like to wish the Borrisoleigh Festival every success this weekend. Hopefully the sun will shine and everybody will enjoy the fun, music and entertainment.
---
Parish News
Due to the Borrisoleigh Festival which takes place next weekend the evening Mass next Saturday evening (July 6th) will be celebrated at 7pm instead of 8pm. Please note change of time. Evening Mass on Saturday 13th July will be at the usual time of 8pm.
Clergy Collection will be taken up at all Masses next weekend 6/7 July.
Anniversary Masses Sat 6th July @ 7 p.m. Paddy, Mary and John Stapleton, Upper Pallas.
Sunday 7th July @ 11 a.m. Michael O'Donnell, Fairyfort ,Curraghgraigue. 1st Anniversary.
Pray for Margaret Hodgins, Glenbreeda who was interred during the week.
Suir Haven Cancer Support Centre will have its monthly bereavement support morning on Tuesday 2nd July from 11 am to 12 midday at Clongour Road, Thurles. Newcomers are always welcome.
St. Patrick's Annual Cemetery Mass on Friday July 12th in St. Patrick's Cemetery, Thurles at 7.30pm. Our opportunity to pray for our deceased family members and friends. Bottles of holy water will be available after the Mass. Outdoor candles can be purchased on the night. You might like to bring a stool or chair for your own comfort.
"Blessed are those who have died in the Lord, let them rest from their labours".
(Rev.14:13)
---
Opening of Pre-School

---
Borris-Ileigh GAA – Club Notes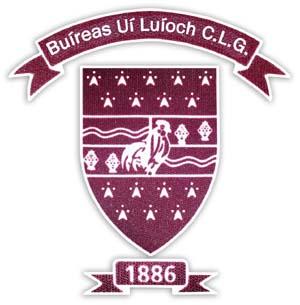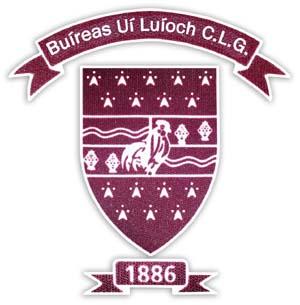 North Junior 'A' Hurling Championship:
Well done to our Junior 'A's who bounced back from defeat in Round 2 to record a comprehensive victory over Kilruane MacDonaghs in Round 3 of the North Junior 'A' Hurling Championship in Templederry last Friday evening.
After a narrow loss against Roscrea last time out a response was needed and the lads duly obliged. We starting like a house on fire with full forward Matthew Stapleton causing pandemonium in the Kilruane defence scoring no less then 1-04 in the opening ten minutes, the goal coming inside the first thirty seconds of the game. The lads were relentless and continued to tag on scores, two Micheal Carey frees along with a fine score from Shane McCormack put us eleven clear. A Kilruane goal on stroke of half time provided a small glimmer of hope for the MacDonagh men but that lasted all of thirty seconds as a second Matthew Stapleton ultimately ended the game as a contest as the lads went in 2-14 to 1-04 ahead at the break.
It was simply a case of seeing out the game in the second half, Carey's flawless free taking along with another couple of Matthew Stapleton points kept the scoreboard ticking over nicely. Two fine scores from both Kieran Maher and corner forward Eoin Stapleton completed a full set of scores for each of our forwards. A point followed by a well finished goal form Micheal Carey was enough to see us line for a highly impressive 3-21 to 1-07 victory. A great response by the lads, we now face Knockshegowna this weekend in Round 4. No further fixture details are available at time of print. All fixture updates will be posted across all over our social media accounts.
Juvenile Results:
North U14 'A' Hurling Championship:
Borris-Ileigh 8-06 Nenagh Eire Og 4-10
North U12 'A' Hurling Championship:
Borris-Ileigh 3-08 Nenagh Eire Og 3-10
North U12 'D' Hurling Championship:
Borris-Ileigh 1-02 Ballinahinch 3-04
---
Pic of the Past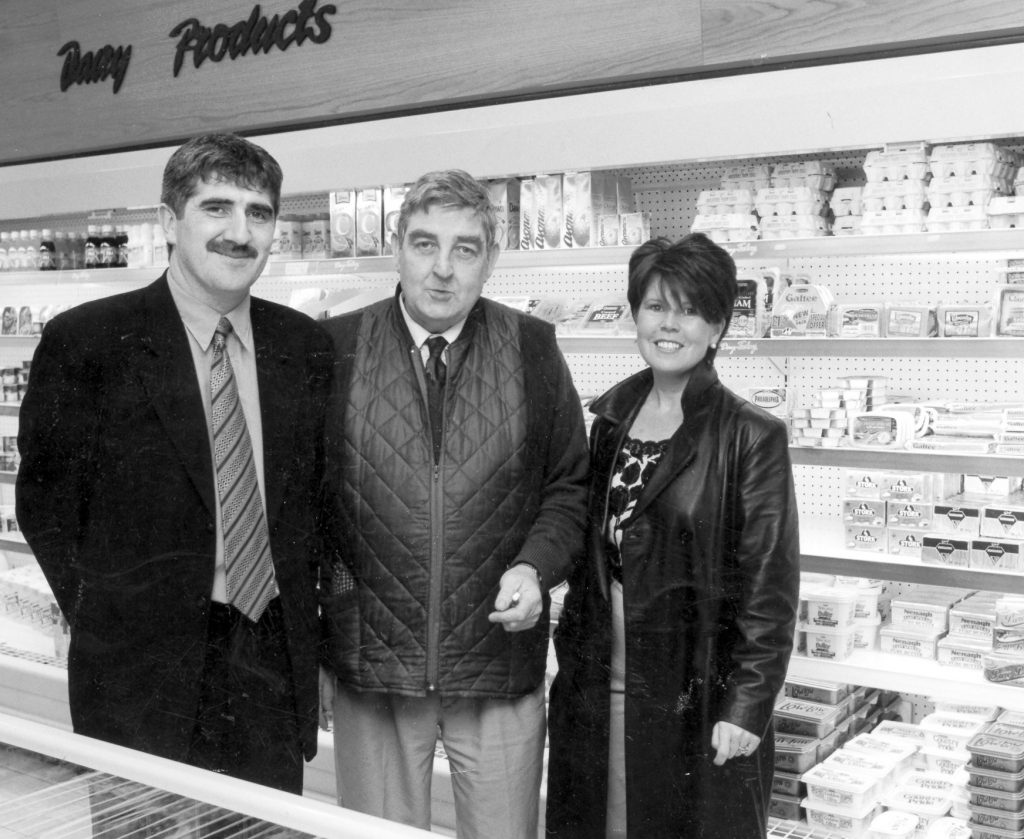 Shanahans Foodmarket
Pictured here at the opening of Shanahans on 15th of October 1999
are Sean Shanahan, Albert Kelly and Marie Shanahan.
---
Committee: Enda Ryan, Noreen Fahy, Marie McGrath, Derry O'Donnell and Fiona Max
Many thanks to all those who contributed photographs and news items
Remember, we need you to continue to send us material so that we can keep our website current and interesting.
While we make every effort possible to ensure that the information contained in this Website is accurate and complete, we cannot accept any legal liability as a result of the inaccuracy or incompleteness of the information presented to users of this site. We also reserve the right to edit material for suitability to a website format.
Also, if you like what you see and want to leave a comment, remember to use the Guestbook