Borrisoleigh Community Development Association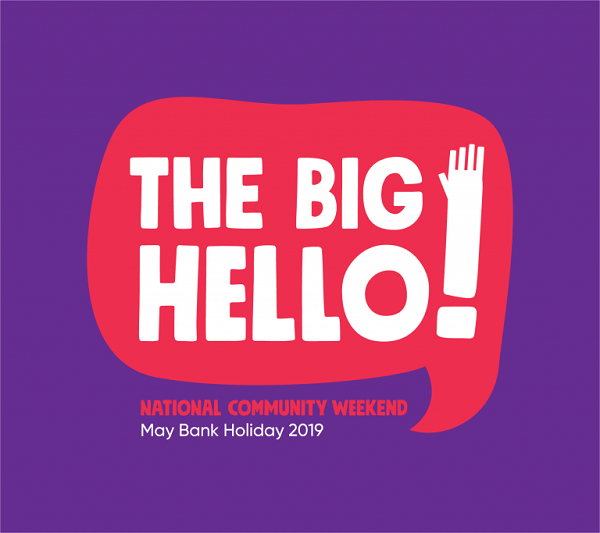 Borrisoleigh Community Development Association (BCDA) would like to invite you to 'The Big Hello' on Saturday May 4th at 4pm in the Community Centre.
The Big Hello!, Ireland's National Community Weekend, is going to be a weekend of community celebration. The event is a celebration of the great spirit of community that exists across the country, and is an effort to help people who share communities to come together, get to know each other, and deepen the sense of community in their area.
BCDA are hosting this free event in Borrisoleigh and all are welcome to attend. In particular we would like to see representatives from committees and volunteers of the various clubs and organisations in the Parish attend. So much work is done by committee members and volunteers throughout the year who volunteer their time and we would like to reward your efforts with a chance to enjoy some refreshments and meet your friends and neighbours in a relaxed and friendly environment. Keep an eye on this website for further details.
Rathmoy Golden Mile Tree Trail
Preceeding the event in the Community Centre, Rathmoy Residents Association in association with BCDA are officially launching the Rathmoy Golden Mile Tree Trail. This event starts at 2pm. In conjunction with CM Signs of Thurles, signs have been erected along the Golden Mile with information and history of trees along the walk.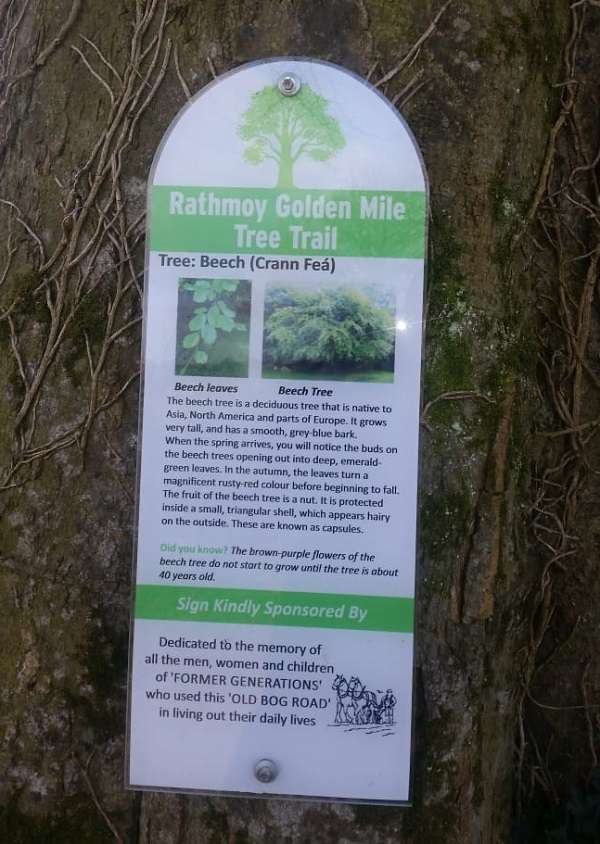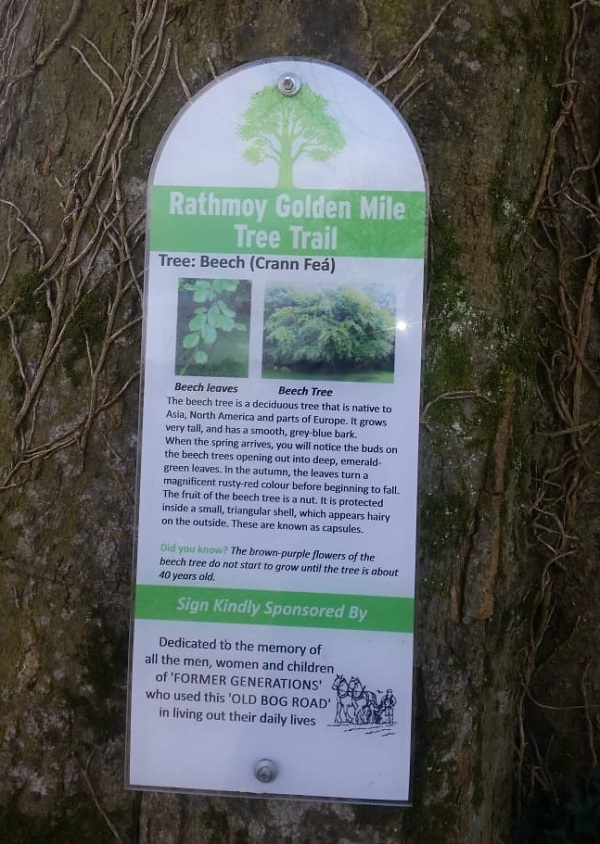 Dr. Aine Lynch of the
National Parks and Wildlife Service
and Tom Gallagher from Cabragh Wetlands, will be in attendance and will speak a little about the biodiversity of trees etc. as the walkers move along. There will also be a Seanchaí and historian to guide us through some of the very interesting stories of Rathmoy. Tales such as 'Moll the Shilling', 'The White Witch' and plenty more will entertain and inform all who attend. Attendees are asked to park in the Town Park and take the 3 minute walk down towards Rathmoy to take part.
At the end of the walk approximately 3.30pm there will be quick quiz to test your knowledge of what you have learned! Afterwards everyone is invited back to join in with 'The Big Hello' event in the Community Centre.
So put it in your diaries, Saturday 4th May, and make sure to attend 'The Big Hello' and join us in celebrating the wonderful community spirit that is alive and well in Borrisoleigh. You can attend either of the events or both, the choice, like the community, is yours!
Split The Pot Coming to Borrisoleigh
Borrisoleigh Community Development Association will be starting a fun fundraiser in the near future called 'Split The Pot'. Stay tuned for more details!
---
PPN Tipperary


Tipperary PPN invite all members to attend our next full member event Participation, Representation and Good Governance (Plenary) on Thursday 4th April in Loughmore community parish hall from 5:30pm to 9pm.
Given the timing of local elections, the theme of our next plenary is participation, representation and governance for your community.
The PPN envisages that this plenary will be an opportunity for their members to gain a better understanding of what the role of the strategic policy committees (SPCs) are:
The polices SPCs have implemented in the past
How PPN members can contribute effectively on policy formation using the mechanism of the SPC.
Having PPN representation on an SPC enables the concerns and experiences of the community to be incorporated at an early stage of policy development, leading to more positive outcomes.
There will also be a presentation on governance for community groups.
Please inform us if you have any special requirements by contacting us on 0504 61014 or ppntipperary@gmail.com
---
Book Launch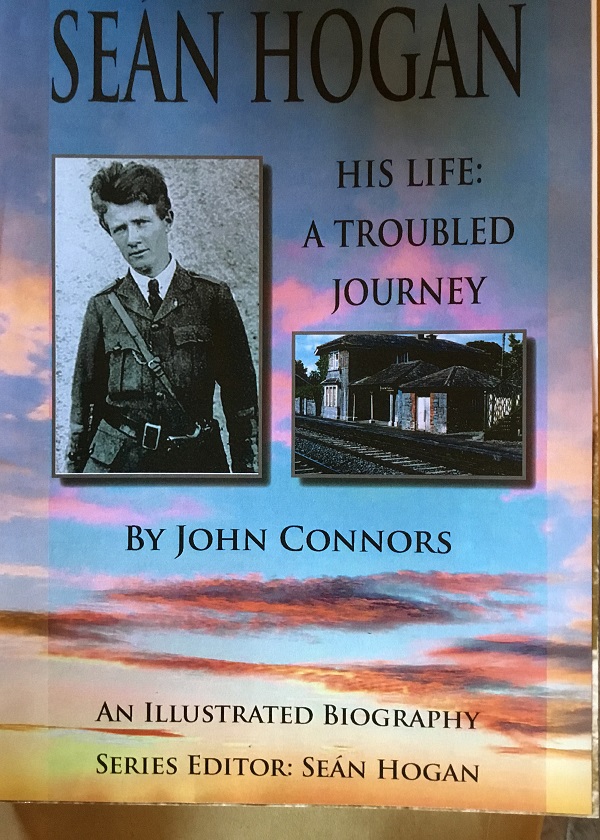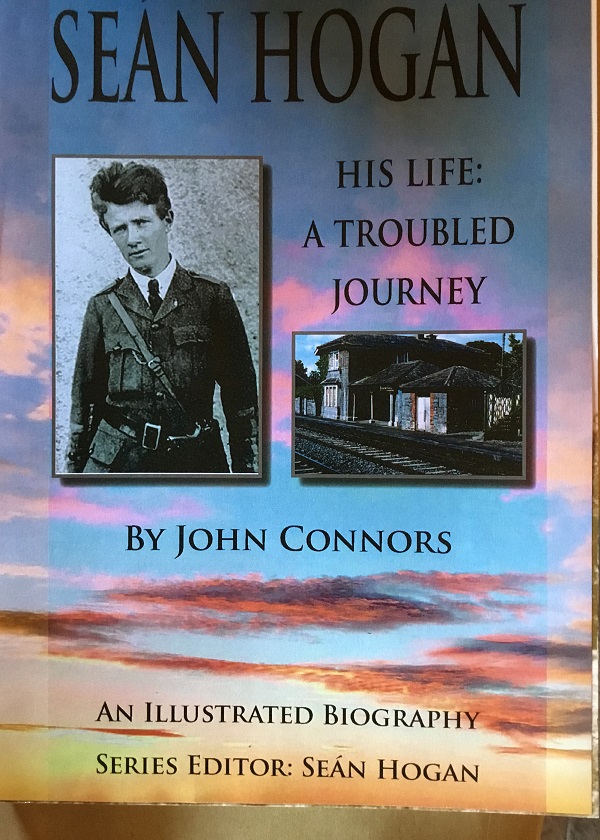 A book on the life of Sean Hogan, of Soloheadbeg and Knocklong fame, will be launched in the Excel in Tipperary Town on 11th April next, at 8.00 pm. This book charts the life of the young volunteer, his exploits during the War of Independence and Civil War and also tells about his life, post-conflict.
While recognising the undoubted heroism and courage, this work gives equal prominence to the loss and sacrifice, along with the wider impact on the family. This story can be equally applied to many of the combatants of that troublesome time.
The author, local man, John Connors, along with researching the various records and archives, was given free access to the Hogan family papers and has also conducted interviews with many people who had known him during his years in Athboy, Celbridge and Dublin.
The book, containing material not seen previously in the public domain and generously illustrated with some rare photographs, will be launched by, another Seán Hogan, historian and author of the widely acclaimed, "Black and Tans in North Tipperary".
---
Borrisoleigh Active Social Club
The April meeting of Borrisoleigh Active Social Club takes place in the Community Centre Borrisoleigh tonight Wed April 3rd at 8pm.
Anyone still interested in going to the Manor Stone and Garden Centre in Ballacolla on May 1st and hasn't booked in please do so by Fri April 12th.
The trip to the Dáil is on Wed June 19th. Again anyone still interested in going please book in by May 20th. For any further information on these trips contact Lucia 0863961211.
Plans for the trip to Galway in September will be discussed at our meeting tonight. Anyone interested in going but hasn't booked in please give your name to Lucia 0863961211. If there is anyone from our neighbouring parishes wishing to come on any of our trips please contact us.
Deirdre Moore Chiropodist will be in the Community Centre Borrisoleigh on Friday April 12 from 9am. To make an appointment contact Deirdre on 0894478511.
Pilates class for our members continues every Tues at 6.45pm in the Community Centre Borrisoleigh. Everybody is welcome.
---
Craft Course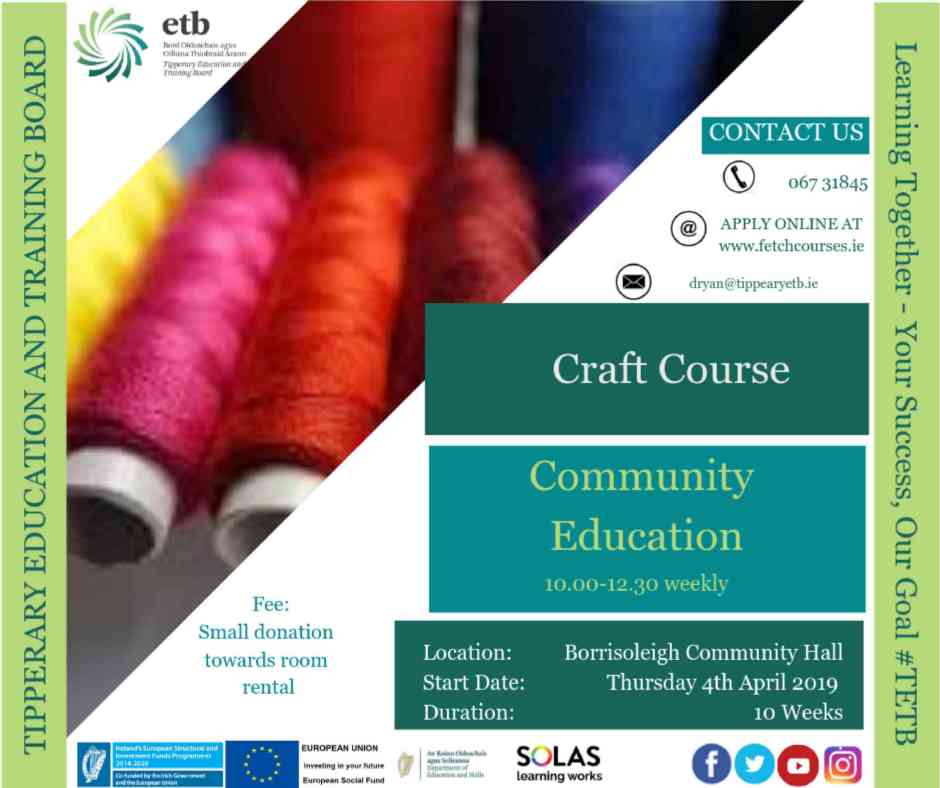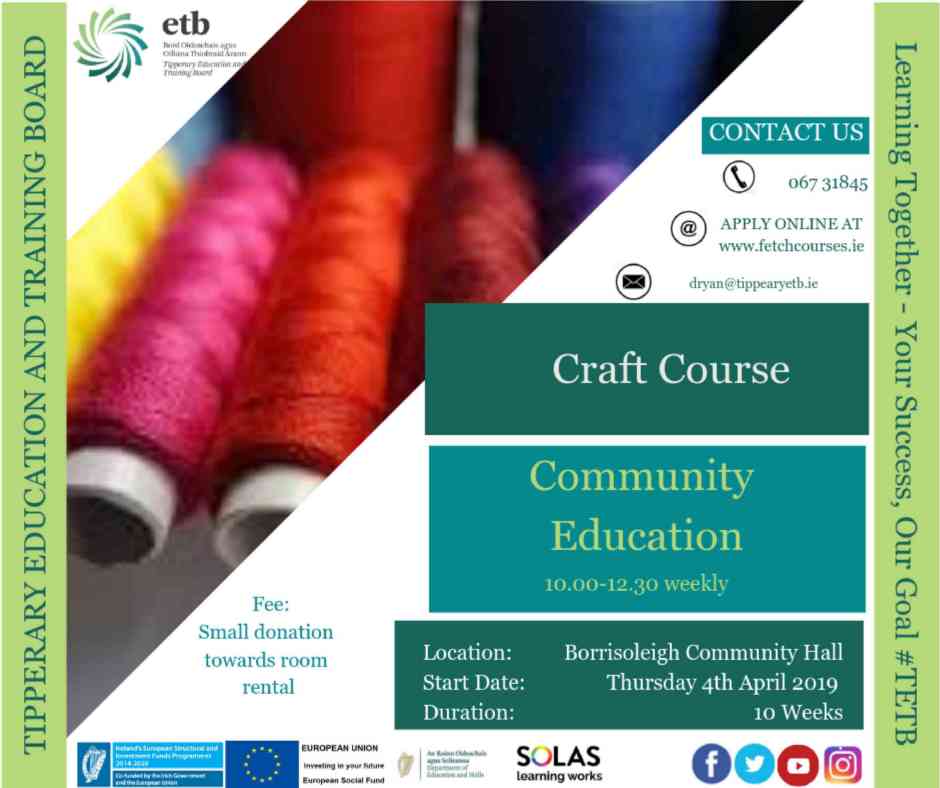 ---
Pilgrimage to Poland
Fr. Martin Murphy PP Drom and Inch is leading a pilgrimage to Poland from 26th May to the 31st May 2019; visiting Krakow, shrine of Divine Mercy, Salt Mines, Wadowice and the home of St John Paul 11, Auschwicz & Birkenau, Czestochowa and Jasna Gora. The cost is: 959 euro and 220 euro for single supplement. There are a few places available.
For further details please contact Fr Murphy at 086 3868877 or Bridget O'Dea at 086 6792754.
---
Scór na bPáistí Notes
Halla na Féile Cashel was the venue for last Sunday's Scór na bPáistí County Final 2019 where Borrisoleigh had 5 acts competing.
There was great excitement in the hall when Borrisoleigh were announced as winners of the Novelty Act competition with their act " The Big Birthday Bash". This group was made up of the Groome cousins Eamon, Therese, Daniel, Jack, Ella, Grace, Maria and Joanne.
Eve Maher, was runner up in a very competitive Solo Song competition.
Our question time of Aisling Boyle, Conor Kinnane, Tara Kennedy and Michael Ryan finished in second place just 2 points behind the winners JK Bracken's.
There was also a second place finish for our set dancing team of Ella Slattery, Aoibhinn Keane, Tara Fitzgerald, Eve Maher, Alesha Fanning, Therese Groome, Anna Meehan and Amy Maher who were ably by Phil on the accordion.
Well done to our figure dancing team of Amy Maher, Caimin Kennedy, Eve Maher, Aoibhinn Keane, Keelan Chute, Michelle Meehan, Chloe O' Brien & Anna Meehan who competed on the day.
A special thanks to the mentors Paula, Evelyn, Carol & Julie for all their time and effort in preparing the acts for the last number of months.
---
Borris-Ileigh GAA Notes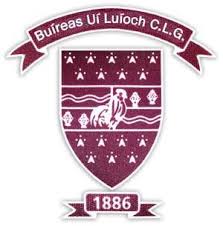 Tipperary Water County Senior Championship:
Our eagerly awaited opening game of the 2019 Tipperary Water County Senior Hurling Championship is finally upon us. We will take on County Champions Clonoulty Rossmore this Sunday the 7th of April in Holycross at 2pm. The game will be followed by the meeting of Templederry Kenyons and Carrick Swans in Group 1 of Seamus O'Riain Cup at 3.30pm. Best of luck to both players and management in what will be great test for our lads. All support greatly appreciated.
North Junior 'A' Hulring League:
Well done to our Junior 'A's who had a convincing victory over neighbors Templederry Kenyons in Round 2 of the North Junior 'A' Hurling in the Park last Saturday afternoon.
We started off the game well taking the lead inside the first 40 seconds with a finely struck Micheal Carey getting us on the board. Templederry responded in emphatic fashion with full forward Dylan Carey hitting 1-01 inside a minute to give the Kenyon men a three point lead after five minutes. That we be as good as it for them though as we were soon level thanks to a scores from midfield pairing Liam Ryan and Nicky Cooney, the latter slotting over four points from on the day the in a fine performance. We were then gifted a fortuitous goal after Micheal Carey's long ball into the square caused a mix up in the Templderry full back line allowing the ball to go straight into the net, he then followed that up with two free's to put us in a commanding 1-06 to 1-01 half way through the half.
Further points from Matthew Stapleton, Ryan Murphy and Carey again increased our stranglehold on the game. In what was our most impressive spell in the game we managed to out score our opponents 0-09 to 0-01. This period of dominance included some excellent points from David O'Connor, Ryan Murphy and fantastic Liam Ryan effort from the far sideline. Two more Carey frees rounded off an great first half display as we went in with 13 point lead at the break, 1-15 to 1-02.
As expected Templederry were the quickest out of the traps in the second half, getting the first two scores to reduce the back to 11, but a second Micheal Carey goal after a fine run from Matthew Stapleton through heart of the opposition defence effectively ended the game as a contest. A second Templederry goal would do little to stem the tide as additional scores from full forward Matthew Stapleton, substitute Patrick O'Connell, a long range Jody Harkin free and a well taken score by the immense Johnny McGrath at wing back sealed the win as we ran out 2-22 to 2-08 winners.
North Minor Hurling League:
Our Minor hurlers will play their first competitive game of 2019 when they take on Nenagh Eire Og in Round 1 of Group 1 of the North Minor Hurling League. This game will take place this Thursday the 4th of April in the Park at 7.45pm. Best of luck to both players and management.
Borris-Ileigh GAA Club Golf Classic 2019:
The 2019 Borris-Ileigh GAA Annual Golf Classic will take place this year across the weekend of 3rd and 4th of May in Rathdowney Golf Club. We encourage all from near and far to come along for a Round in what is guaranteed to be a great day out for all with food and refreshments provided for all on the day. Entry for a team of 4 is €140 and sponsorship of a tee box is €50. The Tea Times are open for bookings as of now, so to get your bookings in contact Martin Fahy (087) 2608780 for all of the details. Don't hesitate to spread the word, we look forward to seeing you all on the 3rd and 4th of May.
---
Environmental Expo
There is an Environmental Expo being held in Holycross Community Hall on Sunday 7th April from 12 to 5.30pm. Admission is free.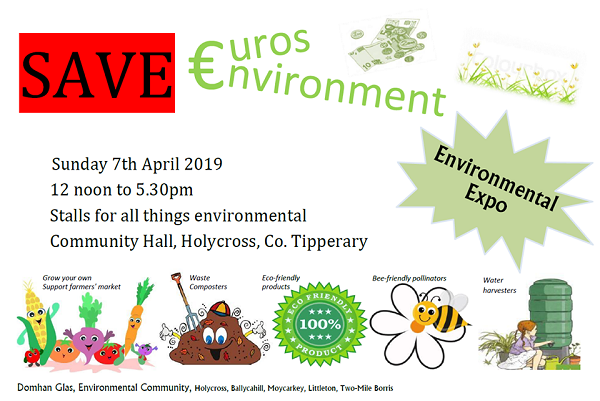 ---
Knitting Group
Knitting group every Wednesday in the Community Centre from 10.00am to 11.30am. For details contact 086 3098982. New members always welcome.
---
Country Music Event in Templemore
Templemore Ladies Football Club are hosting a super Country Music Event on Tuesday April 9th to raise much needed funds. Trudi Lalor will be joined by a host of stars including Johnny Carroll, Keelan, Paddy O Brien, Caitlin & PJ Murrihy. This event will take place in Our Ladys School Hall Templemore starting at 8pm. Tickets at €20 are available at O'Connells Centra & Greys Templemore.
---
Pic of the Past
---
Committee: Enda Ryan, Noreen Fahy, Marie McGrath, Derry O'Donnell and Fiona Max
Many thanks to all those who contributed photographs and news items
Remember, we need you to continue to send us material so that we can keep our website current and interesting.
While we make every effort possible to ensure that the information contained in this Website is accurate and complete, we cannot accept any legal liability as a result of the inaccuracy or incompleteness of the information presented to users of this site. We also reserve the right to edit material for suitability to a website format.
Also, if you like what you see and want to leave a comment, remember to use the Guestbook