29 November 2017
29 Nov 2017
Christmas Lights in Borrisoleigh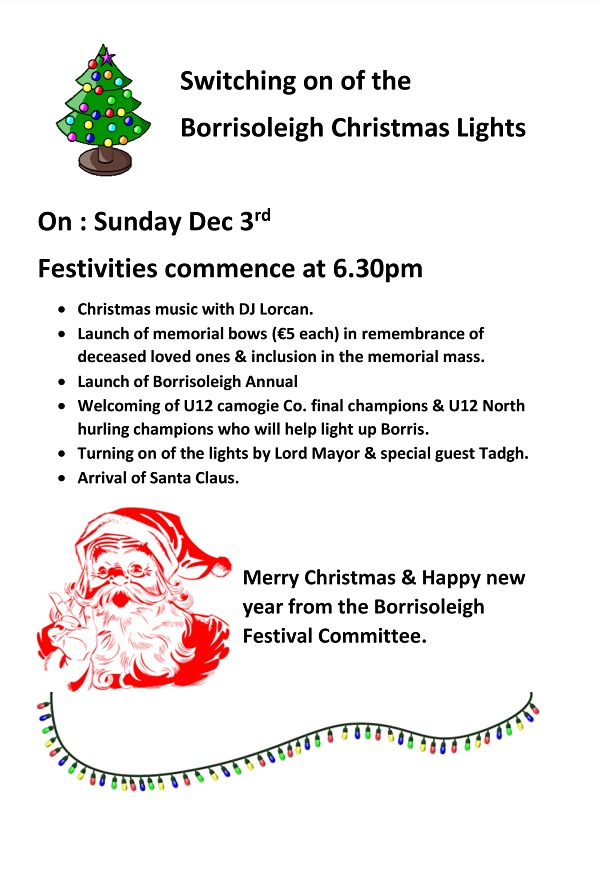 Borrisoleigh Festival Committee are putting up the Christmas tree on Saturday Dec 2nd. Please have your car removed from the square by 7am on Saturday morning as trailers & machinery will need access. Christmas lights will be turned on on Dec 3rd this year. Festivities will commence at 6.30pm
---
Borrisoleigh Annual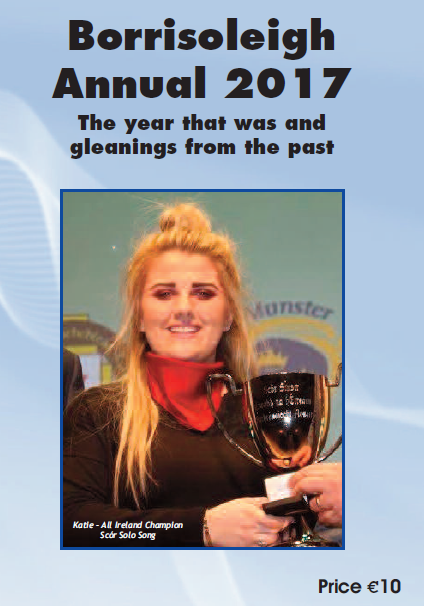 Borrsioleigh Community and Development Association is delighted to be able to announce that our Annual will once again be launched and available to buy at the turning on of the Christmas lights in the square on the 3rd December from 6.30 pm onwards.
We would also like to sincerely thank all the individuals and groups who submitted articles and/or photos for this years annual, the local shops for selling the annuals and those who purchase it every year. We hope you all enjoy this year's publication.
---
Marian Hall Bingo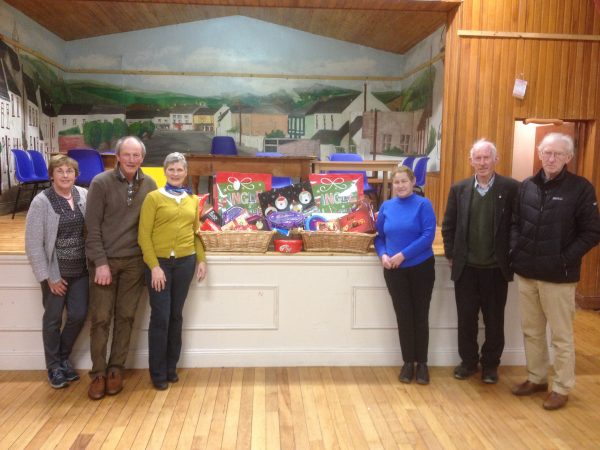 During the month of December, there will be four hampers and lots of spot prizes each night, along with the usual bingo prize money. All are welcome Tuesday nights at 8.30pm.
---
Borris-Ileigh GAA Club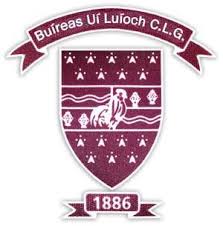 AGM
Our Club AGM which is due be held on Sunday, 3rd December. It will now take place at the earlier time 5.30pm in the Pavilion in the Town Park. This is to facilitate the turning on of the Christmas Lights in the Square in Borrisoleigh later than evening.
We would encourage all to attend where possible, especially newcomers. After such a fantastic year for the Club we hope to carry through that momentum into 2018 and take another step forward in the right direction. If you yourself or anyone you know that may be interested in getting involved in any way to please do not hesitate come along get involved, we are always looking for new faces and new ideas within the Club. Your input and efforts are greatly appreciated. Also the Club Secretaries Report for the 2017 Season will be available from both Hurley's and Walsh's shop over the course of this week.
Thank you.
Dinner Dance
We are delighted to announce that on Saturday the 13th of January the club will be hosting a Dinner Dance in the Anner Hotel in Thurles in honour of such a fantastic year gone by for our club both on and off the field.
Things will kick off at 7.30pm on the night beginning with a four course meal along with our guest speakers Waterford Hurling Legend John Mullane along with Comedian and Impersonator Tierney Talks (https://www.facebook.com/tierneytalks/) followed by music by Ebony and DJ Lorcan afterwards to round off what is sure to be a great nights entertainment for all.
Tickets are €35 each and there are only a limited number allowed so if you wish to attend on the night tickets can be got from all of our adult hurlers or from Diarmuid Kinnane (087 825 8306). We look forward to seeing you there.
---
Borris-Ileigh Juvenile GAA Club
The Juvenile Club will hold it's end of year presentation night on Saturday 9th December.
The U12 North Tipp hurling champions will be honoured at the turning on of the Christmas lights on this Sunday 3rd December. Festivities commence at 6.30pm.
---
St. Cualán's Social Club
St. Cualans Social Club will be holding their Christmas party this Sun Dec 3rd. The day will start with mass at 2pm in the Community Centre Borrisoleigh followed by Christmas dinner. Music and entertainment provided by Phil Maher and friends.
Anyone interested in going and hasn't yet given their name can do so by contacting Lucia 086 3961211 or any committee member.
We are hoping that Santa Claus might even get a chance to make a visit.
Many thanks to everybody who supported our church gate collection last weekend.
---
Borrisoleigh Active Social Club
Anyone still interested in going to the Christmas party this Sunday Dec 3rd should give their names to either Lucia 0863961211 or Eileen 0879849848 before this Friday.
The afternoon will start with mass at 2pm in the Community Centre followed by Christmas dinner and entertainment provided by Phil Maher and friends.
If anyone would like to contribute a spot prize for the party it would be much appreciated.
The evening will finish up with the turning on of the Christmas tree lights in the Square.
---
Borrisoleigh Track Attack Notes
Series Semi-Finals
The Track-Attack All Ireland Series which is sponsored by Declan Maher Financial Services is now at the semi-finals stage and Teams Laois, Sligo, Limerick and Waterford are the outfits that have come through their respective groups to earn their place in the knockout stages.
The first semi will see Team Laois battle it out with Team Sligo. A veteran of the athletics scene John Slattery have been one of the driving forces in Team Laois and has been one of the performers that have improved their time every night throughout the round robin section. Marie Tierney and Triona Fitzgerald have also been in outstanding form with major improvements recorded since their first outing. They will be ably abetted by a quartet of young-guns namely Ava Marie Rabbitte, Saoirse Ryan, Ella Meehan and Dunkirren's Paddy McCormack. Carol Hassett and Celia Dwan will also be hoping for a PB on the night and drive team Laois to the final.
Team Sligo will be a tough nut to crack as their team includes a lot of athletes who have consistently recorded impressive performances all the way though to this stage. Mary Lavery and George Grogan have been excellent throughout, Daniel Madden and Helena Kennedy Doyle are hitting top form while Fergal Prout, Sharon Harkin, Niamh Ryan and Adrian Ryan could well be the quartet of scorers on the night. The jewel in their crown could well be the youthful David Rabbitte who have been recording excellent times in recent weeks.
It's a family affair in the Team Limerick versus Team Waterford semi. Denis Ryan is on the Limerick team while his wife Trish is on the opposing Deise outfit. Joanne Grogan will be up against her son Darragh also. Limerick have a youthful look to their team and Ella Groome, Olivia Looby, Jack Meehan and Eddie Ryan will all be gunning for glory. Backing up the youthful quartet will be Anne McCormack, Mary McLoughlin and Eddie Scully.
Claire Butler has been outstanding for Team Waterford while the performance of Paula Stapleton last week was instrumental in seeing her team through to the last four. Micheal O'Hagan is another in excellent form while Templederry's Donie Kennedy is capable of clipping a major chunk from his Series PB. Pauline Forde, Liam Leamy and John Joe Maher are fully capable of driving the Deise to the final encounter…..
Lecture on Bishop Joseph Shanahan
The Apostle of Nigeria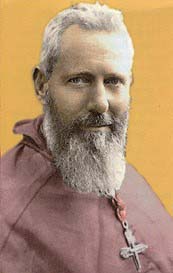 He was born near famous Glenkeen in Borrisoleigh in 1871 and raised in Templederry, where he completed his primary education at Gurtnagoona national school. Joseph Shanahan studied for the priesthood in Paris, where his uncle was a Brother in the Congregation of The Holy Ghost Fathers. Returning to Ireland just prior to the turn of the century, he taught for a period at Rockwell College before his ordination in Blackrock College in 1900.
The lecture, given by John Flannery of Ormond Historical Society, as well as giving the background, will focus on much of Joseph Shanahan's life as a missioner in Africa. It will tell of his founding of the Sisters of the Holy Rosary to help him in his work in southern Nigeria, the work he done in transforming that area in the fields of hospitals and education and his primary motivation, spreading of Christianity in that part of Africa.
As with anyone of high ideals and high motivation, his life was not without its share of controversaries. His legacy today is permanent across Nigeria in the form of schools, hospitals and Christian communities and to this day his memory is venerated and celebrated.
To hear the story of Bishop Joseph Shanahan, Apostle of Nigeria, come to Borrisoleigh Community Centre, Wednesday 29th Nov at 8.00pm. Admission €5.00.
---
Lip Sync Battles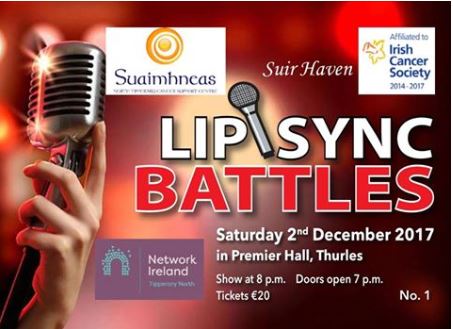 Come along and enjoy a great night to kick start the Xmas celebrations.If anyone would like a ticket or to sponsor the event contact 087/6522976 or 086/4030458. Music afterwards by SESKIN LANE
---
Parent, Toddler and Baby Group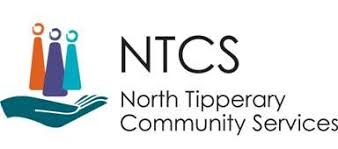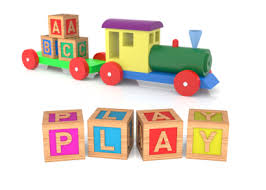 Parent, Toddler and Baby Group are back every Wednesday Morning from 9.30am to 11am in the Community Centre, Borrisoleigh.
Further information Please ring Bridget at 087 2780029
---
St. Stephen's Day 5km Run and Walk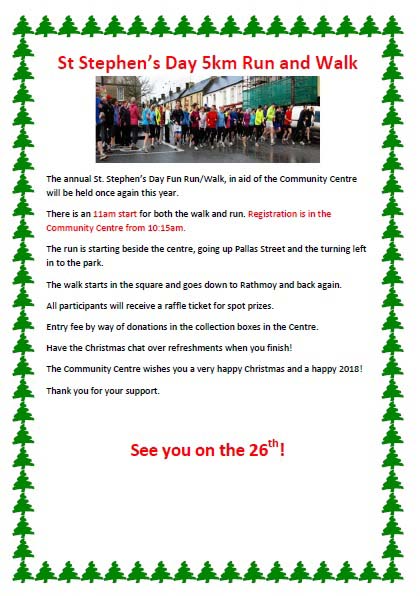 ---
Borrisoleigh Community Centre
Wanted: High-chairs
Borrisoleigh Community Centre is asking for donations of High-chairs that are in good condition.
We've been asked on a number of occasions at functions if we had chairs for babies and its a service we would love to provide to people with young families. Any chairs would be gratefully received.
---
St. Brigid's Conference, St.Vincent de Paul, Borrisoleigh
Our annual church gate collection takes place this weekend,
Saturday Dec 2nd and Sunday Dec 3rd.
All contributions received are used within the local community.
Contact details: St. Brigid's Conference, St. Vincent de Paul,
c/o The Community Centre, Pallas Street,
Borrisoleigh. (Tel. 0868951926)
---
Scoil Naomh Cualán
Preparations are in full swing for our Christmas Concerts as we all eagerly anticipate two marvellous nights of fun and entertainment courtesy of our talented children. Due to the high demand for tickets we have been obliged to change our arrangements for the concerts. All classes will now perform on each of the two nights which means that patrons will enjoy the full line up of 'Snowman at Sunset by Junior and Senior Infants, 'Baboushka' by First and Second Classes and 'Aladdin' by Third, Fourth, Fifth and Sixth Classes on each of the two nights, Wednesday and Thursday, December 13th and 14th.
Tickets are currently available to families through the school but will be available to the general public from Monday, December 11th onwards on a first come, first served basis. We hope to have a limited number of tickets available at the door on Wednesday and Thursday nights but, as demand is very high, we advise patrons to contact the school from Monday onwards should you wish to be sure of a place. We are very grateful for the support of so many and guarantee two great nights in the Marian Hall on December 13th and 14th.
Nollaig Shona do chách.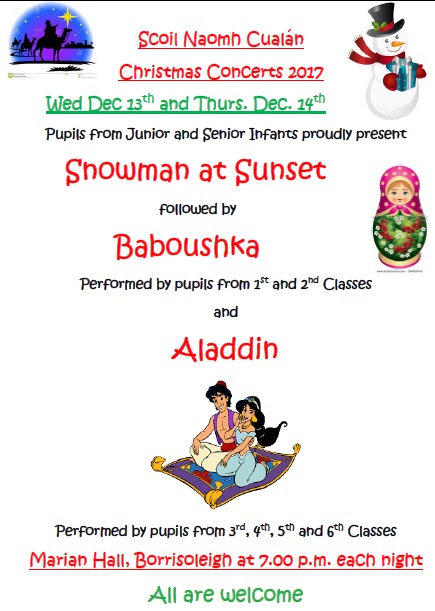 ---
ETB Courses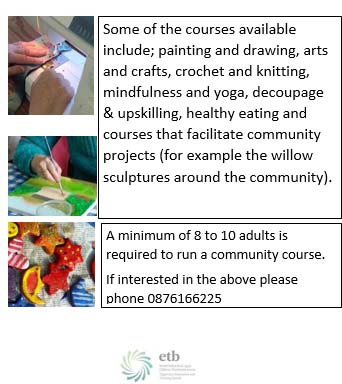 ---
Old Photos
The following photos from 1950/60s were sent in by regular reader Patrick Meades living in Essex in UK. The first one with the lads and the cart returning from the creamery, was taken at Mountkinnane where Patrick's mother was born.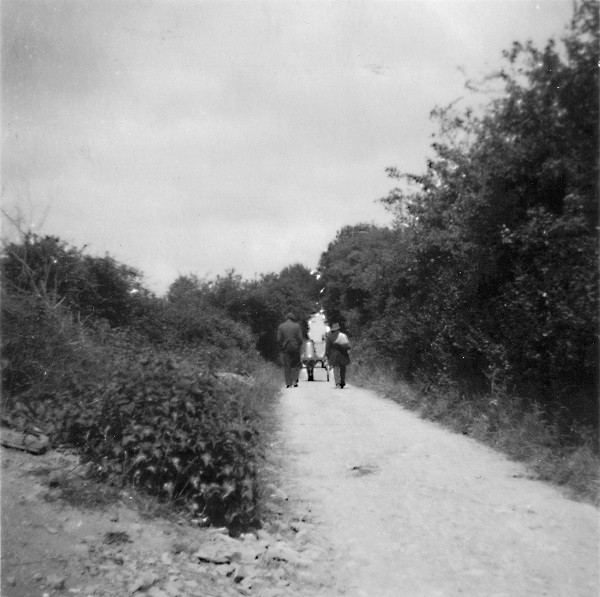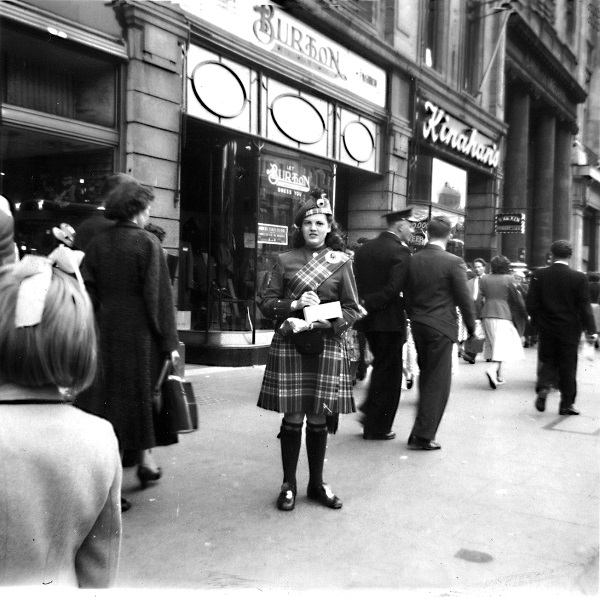 ---
Pic of the Past ………..down memory lane
---
Committee: Enda Ryan, Noreen Fahy, Marie McGrath and Derry O'Donnell
Many thanks to all those who contributed photographs and news items
Remember, we need you to continue to send us material so that we can keep our website current and interesting.
While we make every effort possible to ensure that the information contained in this Website is accurate and complete, we cannot accept any legal liability as a result of the inaccuracy or incompleteness of the information presented to users of this site.
Also, if you like what you see and want to leave a comment, remember to use the Guestbook