Borrisoleigh Track Attack Notes
Borrisoleigh 5km
As the road-running boom continues to flourish on a nationwide scale, we hope to see the roads surrounding the village of Borrisoleigh awash with athletes of all standards on Thursday 14th of July when Track-Attack plays host to the third annual Borrisoleigh 5km road race and walk.
The course, which takes in the Golden Mile of Rathmoy offers all comers the chance to have a serious shot at their Personal Best time. We have put together an attractive race package that will cater for all standards with no stone been left unturned to guarantee that all participants will enjoy this sporting experience.
This year's event will be chip timed by Niall O'Sullivan of Premier Timing Systems.  The entry fee is €10 per athlete with under 18's at €5. There is a change of venue for this year's taking of entries with this been moved to the Parish Centre (behind the church). The post-race presentation will also be held here. Parking will be available at the GAA grounds.  
The winning man and woman on the night will each receive a cash prize of €200. They will also receive a bonus of €100 if they can break the existing course records. These were set last year by Clonmel's Kevin Maunsell when he zipped around in a time of 15:28 while the recent winner of the Women's mini-marathon in Dublin, Siobhan O'Doherty of the Borrisokane club finished in an impressive time of 17:07.
Second man and woman on the night will receive €100 each while the third to cross the line in each code will receive €50 each. We will also have a prize for every 25th place athlete. Overage categories have been added to the event with a prize for the first man and woman in each of the over 40, 50 and 60 grades.
This year's local categories are for Track-Attack members of which there are 250. We have prizes for the first 3 men and women and with the current form of many of our members, it is going to be a close call to see who will be climbing the podium. We will also have prizes for the first 3 boys and girls in our underage grades.
At the post-race presentation, participants will be served with tea and refreshments while they will also be treated to ice-cream to reward their efforts!!
Track-Attack would like to welcome and encourage all comers to make their way to Borrisoleigh on the night. It doesn't matter if you run, jog or walk, all are welcome. Entries will be taken from 6:15pm onwards with the start siren bellowing at 8pm from outside St. Joseph's School.
Irish Athletics legend Jerry Kiernan promoting Borrisoleigh 5km
Track-Attack on Tour
The Track-Attack on Tour Series will next Monday night see us head to the village of Kilcommon and it would be great to see a good crowd head there. To date the Series has proved hugely popular as Track-Attackers take to roads that they haven't previously ran on.
Last week in Templederry, many attacked and impressively negotiated the hills around Loughane and returned back to the village in good shape!! Michael Murray was first to return in a time of 30:07 followed by Tom Shanahan in 30:26. Next to return fresh from his hugely impressive run in the Shannon Airport 5km was John F. Kennedy where it's reported that he managed to avoid contact with all modes of moving traffic!!!!!  
Aoibheann Carr was first to return home over the shorter course which was around the Templederry Ring in a time of 19:10 while Donal Ryan successfully held off the challenge of his wife Noreen to finish in times of 19:25 and 19:27 respectfully. Special mention to  young guns Matthew Barry and Sean Og Hayes who both ran very impressively on the night.
 Trevor's Challenge Draw
On Friday night next in Finn's Bar Borrisoleigh, Track-Attack will hold the draw for the lines sold in support of Trevor Groome's 24 hour Mizen to Malin Challenge. This will take place at 9:30pm. We would ask any outstanding cards to be returned to Declan Maher, Mark Stapleton or Pat Keane before the night.  
On the night, Track-Attack will also acknowledge Trevor's outstanding achievement and we would welcome everyone to come along on the night.
---
Borris-Ileigh Camogie Club Notes

Our Junior team played in the Maura Hackett Munster 7 a side competition in Puckane last Saturday. They reached the Shield semi final playing Tara from London, Na Piarsaigh's, Limerick and Clonea. This was good game practise for this team ahead of the Championship in August. Many thanks to all at  Kildangan Camogie Club.
U13 Summer League is due to commence as follows:
All games 7.30 p.m start.
29/06 Weds (home) vs. Portroe
06/07 Weds vs. Rockwell Rovers
11/07 Mon vs Clonoulty
Further details by text.
U12s are through to a County Final which will be played shortly. This team have gone from strength to strength and we wish them the very best of luck.  Like our Borris-Ileigh Camogie Facebook page for further updates.
There a number of blitz's coming up shortly, 2 games per blitz as follows:
Sat July 2nd at home vs Drom & Thurles,
Sat July 9th in Drom and Sat July 16th  in Thurles. Good luck girls.
U10's continue to train hard and will compete in County blitz days as follows:
July 23rd, Aug 20th and Sept 10th at the Camogie Grounds, The Ragg.
Unfortunately due to weather conditions last Saturday the County blitz day did not go ahead, however U10's will play Drom in a challenge this Wednesday, Best of luck girls.
Next U8's blitzes scheduled as follows:
July 16th, August 13th & September 3rd, also at the Camogie Grounds.
---
Borrisoleigh Active Social Club
On this Friday July 1st we are heading towards Newbridge/Kildare area. We will be leaving the Square Borrisoleigh at 9am and going to the National Stud for a guided tour. Then we'll visit the Japanese Gardens. After that we'll head to Newbridge Silverware/Museum and if anyone wants to do a bit of shopping we will go to the Whitewater shopping centre in Newbridge. We should be back in Borrisoleigh by about 7pm.
Cost is €25 for members and €30 for non members. There are only a few seats left on the bus if anyone still wants to come .
We would appreciate it if monies can be given to Eileen, Dolores or Lucia by Wed evening or alternatively  we will be at the community centre on Wed between 7.30 & 8 pm if it suits anyone to pay then or drop it into Shanahans Centra.
---
Volunteers Wanted
Are you interested in having your village looking well  ?
Have you some time to spare  ?
Voluntary  help needed to  look after flower beds in the area
Meeting place every Tuesday at 10 am in the Park
Please bring own tools.
---
Saints All Stars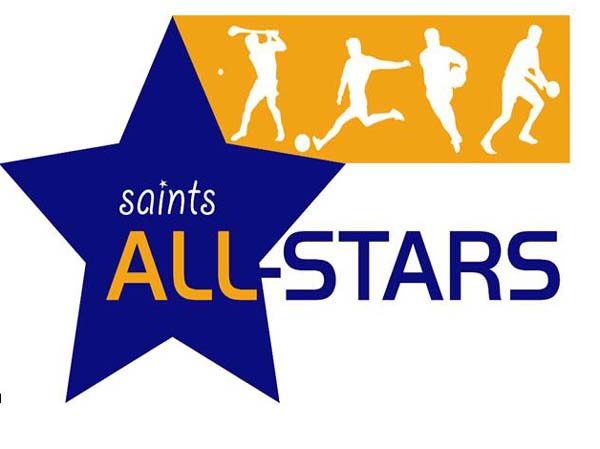 Saints All Stars is back on Bank Holiday Monday, 1st of August.
10.00am – 2pm Monday to Friday.
The camp will have new coaches and games as well as some
old favourites.
There will be new gifts as well as county hurlers to meet.
To book just text/call me with the childs name and age on
086-3328697
---
Borris-Ileigh GAA Notes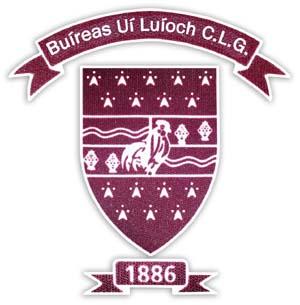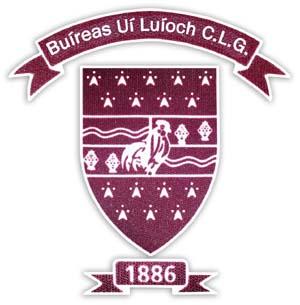 Senior: As it stands we have no fixture for our game against Kilruane. We will be waiting to the result of the Munster final to see what weekends will be available for games. Training continues at the allotted times.
Junior: Hard luck to our junior team who were defeated by Kildangen on Sunday evening in Dolla. We produced a solid first half performance but faded in the second half to lose by 10 points. We have 4 games remaining in the competition and will play Kilruane on the weekend of the 10th.
Minor: Our minor hurlers get their championship underway on July 14th against Kildangen. A venue or time have not been released yet for this game.
Tickets: The club is now taking orders for tickets for the Munster final between Tipperary and Limerick. Prices are as follows, Covered Stand-€35, Uncovered Stand €30, Juvenille(both stands) €5, Terrace(Clare End) €25. Please be considerate when ordering as there could be a big demand and we may not get everything we want. All orders are to be with Gerry Treacy no later than Friday July 1st by 12pm. No exceptions will be made as the earlier the order is made the better quality of tickets we will receive and there will only be one order placed.
---
Pic of the Past ………..down memory lane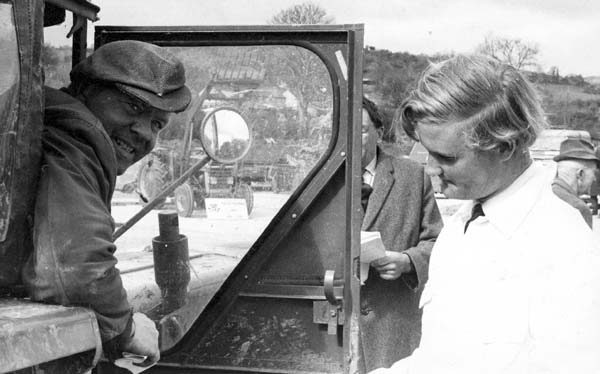 Agricultural Show-Jimmy Ryan, Knockbrack on tractor
---
Committee: Enda Ryan, Noreen Fahy, Margaret Cowan, Marie McGrath, Aileen Óg Groome and Derry O'Donnell

Many thanks to all those who contributed photographs and news items. Remember, we need you to continue to send us material so that we can keep our website current and interesting.
Send your email to: info@borrisoleigh.ie

While we make every effort possible to ensure that the information contained in this Website is accurate and complete, we cannot accept any legal liability as a result of the inaccuracy or incompleteness of the information presented to users of this site
Also, if you like what you see and want to leave a comment, remember to use the Guestbook