27 October 2021
26 Oct 2021
Parish News

Our Annual Mass:
Our annual mass for all those in our Parish who died during the past year will be celebrated on Friday 5th November at 7 p.m.. Any parishioner whose family member died during the past year and who was living outside of the parish and who would like them to be included in our mass, please leave their names with Frances or Sinead in the Parish Centre as soon as possible.
Anniversary Masses:
7 pm Sat 3rd Oct Peggy Ryan (Sally) and Michael Annie Ryan, Gurteeney.
11 am Sun 31st Oct Jack Ryan, Currabaha. (Month's Mind).
Monday November 1st -Feast of All Saints-Holyday of Obligation.
Masses are as follows:
Vigil Mass-Sunday October 31st @ 7 pm.
Monday Nov 1st @ 11 am.
Tuesday Nov 2nd Commemoration of the faithful departed (All Souls Day)
Masses are as follows; 10 am and 7 pm.
Cemetery Prayers:
The Rosary will be recited on each Sunday in the Parish
Cemeteries on the following dates.
St. Bridgid's Cemetery, Borrisoleigh-3 pm Sunday November 7th .
Glenkeen Cemetery– 3 pm Sunday 14th November.
Please note that in the event of our senior hurlers qualifying for the County
Final due to be held on Sunday Nov 14th. The Rosary prayers in Glenkeen
Cemetery will be put back to Sunday November 28th at 3pm.
Ileigh Cemetery: Sunday 21st November at 3 pm.
Eucharistic Adoration:
There is Eucharistic Adoration every Wednesday in
Borrisoleigh Church beginning after the 10am Mass. People are encouraged to
come and pray to Christ in the Blessed Sacrament. It can be for 5,10,15 minutes
or longer. Come and give thanks to Jesus for all the blessings received. Also, if
you have worries you can place them in the hands of Jesus and he will listen to
you and help you.
Reopening our Churches:
From Friday October 22nd our churches can reopen
to full capacity. As we approach winter when the risk of contracting colds and
flu is much greater, and prevalence of covid-19 in the community is great. It is
important that the following guidelines are adhered to:
Face Masks to be worn by all over 13yrs
Please sanitise your hands on entering and leaving the Church
The reception of Holy Communion will be at the end of Mass and then
the people will leave by the side doors.
Thought for the week:
I thought of you today, but that is nothing new, I
thought about you yesterday, and the days before that too, I Think of you in
silence, I often speak your name, All I have is your picture in a frame, Your
memory is a keepsake, from which I never part. God has you in his arms, I have
you in my heart.
---
Scoil Naomh Cualán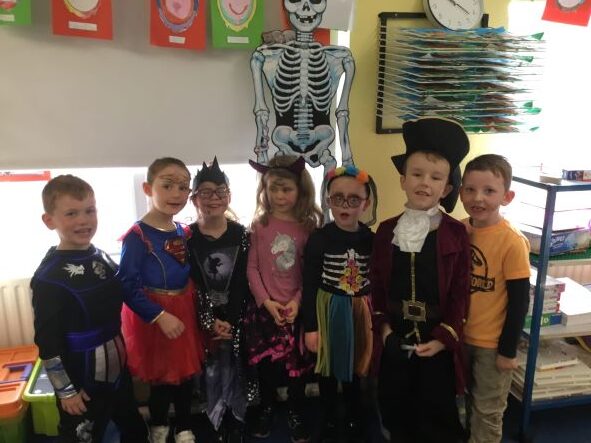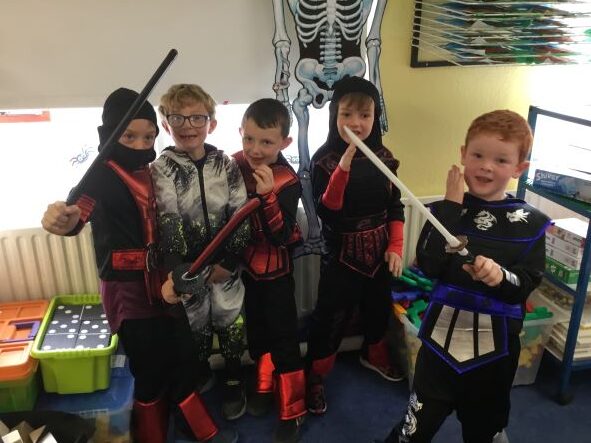 Scoil Naomh Cualán was very scary last Friday. Every class was filled with witches, knights, vampires etc. It was lovely to see all the children dressed up in their Halloween costumes. Lots of different activities took place in each classroom. Some children were pumpkin carving while others were making chocolate apples. We would like to wish everyone a safe and happy Halloween.
---
BILD LTD CE Scheme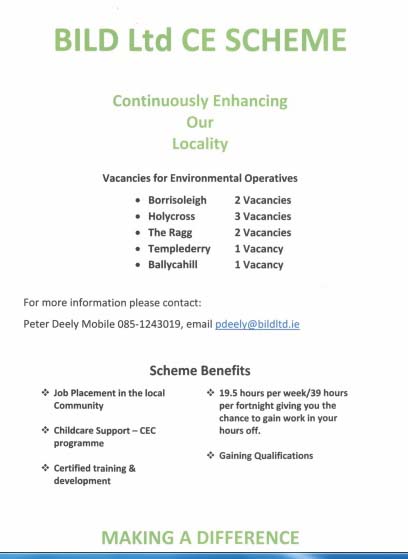 ---
HOLY WELLS OF COUNTY TIPPERARY
Tipperary County Council, with heritage consultant Derek Ryan, are conducting a survey of Holy Wells in County Tipperary. In phase I, we will create a searchable database and interactive website of Holy Wells in the County and record:
folklore and record cultural traditions associated with holy wells
identify the location of any 'missing' holy wells in County Tipperary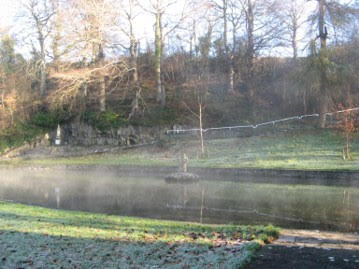 We hope this survey will raise awareness of Holy Wells in County Tipperary and their archaeological heritage & cultural significance.
With this baseline set, we aim to investigate a number of Holy Wells around the County with a field study.
We are asking you, the public, for any information you may have about your local Holy Well or a Holy Well that you have knowledge or interest in?
Do you know if the well is dedicated to a particular saint?
What is the name of the well known locally?
Was there a pattern day set for this well?
Were there associated customs such as rounds, particular prayers, depositions?
Did the well have curative powers attributed to them and for what illnesses?
Are there stories of specific people that were cured by a well?
Other folklore or history associated with the well? Wells moving location etc.
Do you have any photos of the well that you would like to share?
If you know of any holy wells in your area, please join this community project by emailing your information, stories and photos to the project TipperaryHolyWells@tipperarycoco.ie Or submitting through the project portal here https://consultations.tipperarycoco.ie/consultations/tipperary-holy-well-survey
This survey is an action of the Tipperary Heritage Plan 2017-2022 and funded by Tipperary County Council and The Heritage Council.
---
Christmas Shoebox Appeal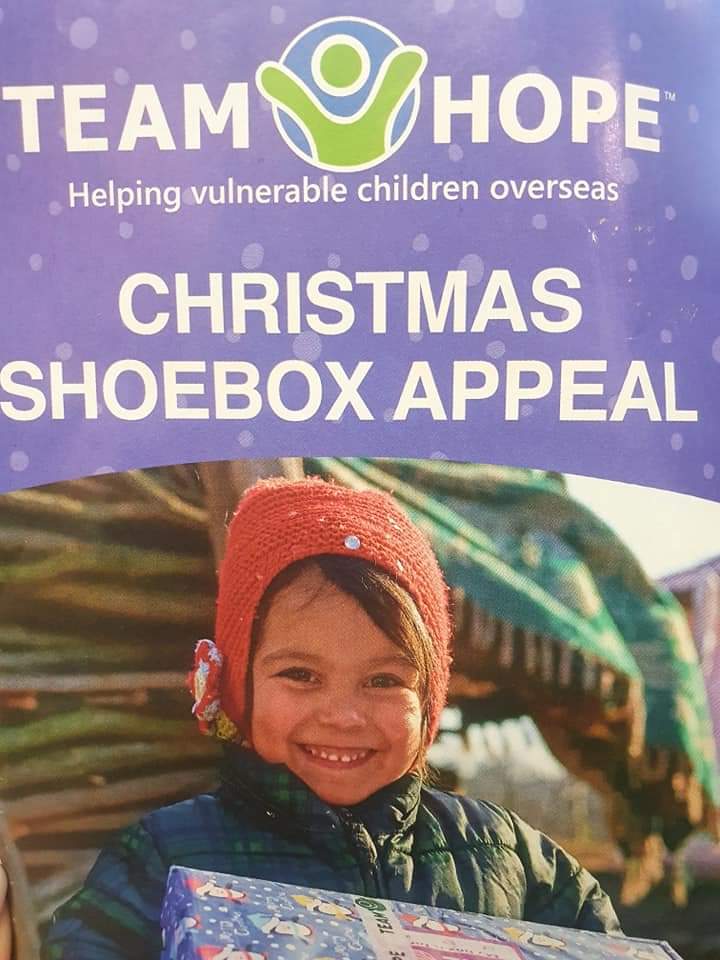 Leaflets for the Christmas shoe box appeal have been given to schools this week. Please support if you can. Anyone looking for leaflets or to drop off boxes can contact Fiona Max on 087 216 9150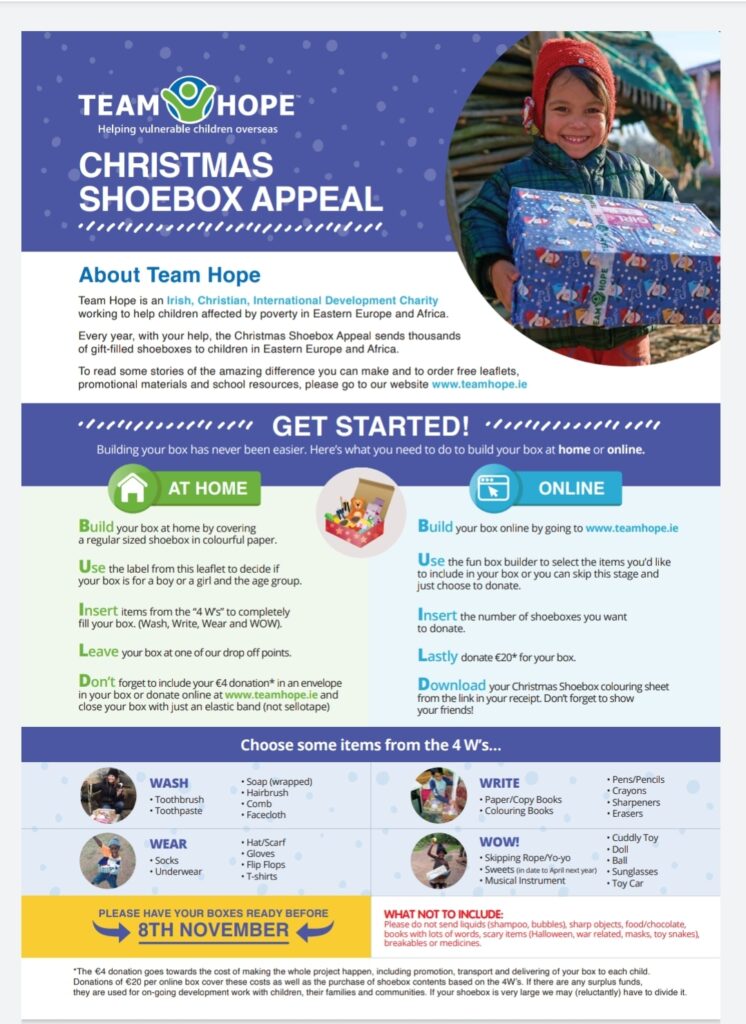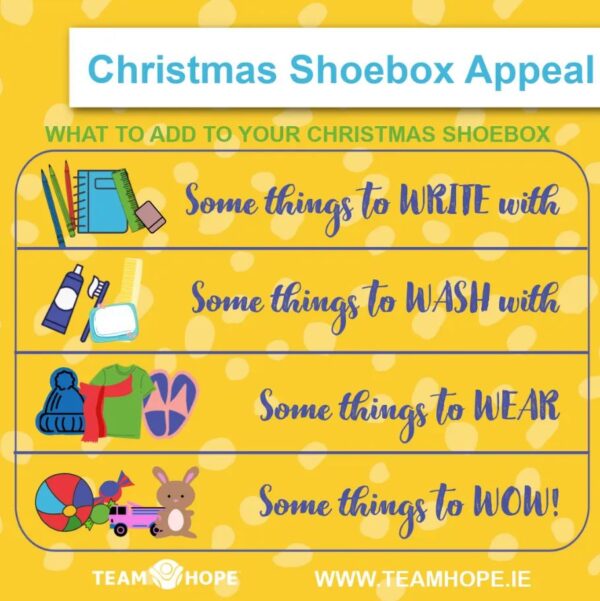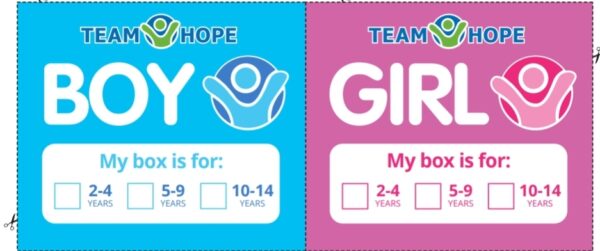 ---
Art Classes

---
Borris-Ileigh GAA Club Notes

Sports Complex Usage Notice
As we head into the winter months, activity in the sports complex will no doubt increase. I know both juvenile clubs are currently planning certain activities for all groups which is fantastic news. We have also started Badminton on Wednesday nights and there are various groups playing indoor soccer.
We also have a ball alley where Racketball and Hurl ball can be enjoyed by all. This can be booked by club members by using our online booking system. If anybody needs access please email
borrisgaamembership@gmail.com
and we will send you a link. Anybody that wishes to become a member can do so by joining our lotto 3 for €5 initiative or by also emailing above address requesting further info.
Please note that when using ball alley blue racketball must be used for all games NO SLIOTARS. Eye protection must be worn and this is not negotiable .
All adults using ball alley must be a club members.
Note to parents of all juveniles (U17 down)
Juveniles are not permitted to enter building unsupervised. Club members can book ball alley for the kids and come down and supervise. In the instance that the front door of building is open there will be a club rep on site and juveniles are permitted to use alley. Better to use booking system to ensure your time is booked.
Finally the only way to enter the building is by a fob. Anybody that gives a juvenile their fob to access building will result in fob being cancelled.
Again any issues please email above address.
Thank you for your cooperation.
Borris-Ileigh GAA Committee
Club Newsletter
ADULT
Senior:
Our Seniors will continue their journey through this years FBD Insurance County Senior Hurling Championship when they take on Loughmore-Castleiney in the County Semi Final.
The game takes place this Sunday the 31st of October in Semple Stadium, throw in is at 2pm.
We want to wish both the players and management the very best of luck as we aim to contest our 3rd County Final in 5 years. They have shown true grit and determination in spades to make the final four in this year's championship and we couldn't be prouder of their efforts.
Your amazing support in our Quarter Final victory over Mullinahone was a huge factor in getting us over the line in extra time, we've no doubt ye'll all be there once more on Sunday to shout on the lads. If you missed the game, full match report can be found here
Tickets are available through the following link
For anyone who can't make the game is also being streamed live through the Tipperary GAA Streaming Service. Follow this link for more info

Fingers crossed we will have a big day out to look forward to November.
Borris Abú!
Our U15 hurlers will compete in the 'B' Feile competition tomorrow, Thursday the 28th of March.
Naas (Kildare) The Harps (Laois)
Bredagh(Down) Cashel King Cormacs
They will play both their group games and their Semi Final in The Park.
Game 1 against The Harps will take place at 10.30am, while Game 2 against Cashel King Cormacs will take place at 11.15am.
The Semi Final throw in will depend on the results of the group games.
3rd Place teams will compete in the Plate Semi Final which will take place at 1pm.
2nd Place teams will compete in the Shield Semi Final which will take place at 1pm.
Group Winners will compete in the Cup Semi Final which will take place at 2pm.
We would like to wish both players and mentors the very best of luck in what is sure to be a great days hurling and enjoyment for all.
JIMMY FINN BOOK PATRONS
There is still time to become a patron before the upcoming release of "Jimmy Finn – A Tipperary Legend". The closing time for becoming a Patron is the end of October.
Patronage of the book costs €50 and entitles you to a signed hardback copy of the book, an acknowledgment in the book itself and an invite to the Launch Night which will take place in early December.
All details of how to become a Patron are detailed in the attached letter below. Thank you for your continued support.
Clonmore
Templemore
My name is Martin Bourke, Clonmore, Templemore and for the past two years I have been working on the biography of former Borris-Ileigh and Tipperary hurler Jimmy Finn, and I aim to have it published by late November/early December, to coincide with his 90th birthday, which occurs on November 16th.
Jimmy had an illustrious hurling career which commenced in 1948 playing minor hurling with Tipperary and which came to a premature end in 1959 after he sustained an eye injury playing with his club against Roscrea in the North Tipperary championship. During this short time he won an All Ireland minor hurling medal in 1949, three All Ireland senior hurling medals in 1950, 1951 and 1958, and captained the team to victory in 1951 at the age of nineteen. He played for Munster on numerous occasions, winning four Railway Cup medals, played three times for Ireland against Combined Universities/The Rest, and he also won six National hurling league medals and played in two more finals. He won three county senior hurling championships with his club in 1949,1950 and 1953, and was awarded numerous Awards at Local, Provincial and National level, his greatest being his selection on the Team of the Century in 1984, a fitting tribute to his ability as a top class hurler. In early March this year he received the belated Tipperary Association Dublin Hall of Fame award for 2019.
In addition to his hurling success the book will also focus on the many other aspects of his fulfilled life, school, farming, cattle dealing, horses/greyhounds, community life in Borrisoleigh, life growing up in the Ireland of the 40/50/60's, etc etc. I estimate the book will be a sizeable production of over 350 pages, with a big number of photographs.
In order to help defray the substantial publishing costs (circa €12,000) I am asking people to become 'Patrons' of the Book 'Jimmy Finn A Tipperary Legend' (front & back cover attached) at a cost of €50. Each Patron will be acknowledged in the book, receive a hardback copy of it and an invitation to Launch Night. I am extremely grateful to the officers of the Borris-Ileigh club who have kindly agreed to administer the Patron scheme on my behalf. The Patron scheme will remain open up until the end of October.
If you wish to become a Patron you can do so by contacting Mark Stapleton (086 814 3486) or Philip Fahey (087 291 6361) or any Member of the Borris-Ileigh GAA Club Committee.
You can also do it through a Bank Transfer to the following account.
IBAN: IE70 BOFI 9044 5611 3217 66
Your generosity is greatly appreciated. It's a true honour to have the opportunity to document the life and times of one of Borris-Ileigh GAA's most famous sons.
Thanking you
Martin Bourke
---
Pic of the Past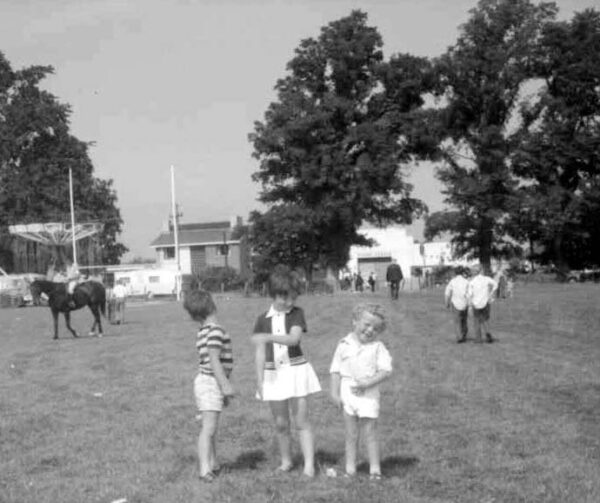 Borrisoleigh Festival 1970s
George Ryan, Bridget Ryan and Tim Fogarty
Note: tall trees at the front of the park which were
knocked in the 1980s
---
Your Website Needs You
Committee: Enda Ryan, Noreen Fahy, Marie McGrath, Derry O'Donnell
Many thanks to all those who contributed photographs and news items.
Remember, we need you to continue to send us material so that we can keep our website current and interesting.
Send your email to: info@borrisoleigh.ie
This website is supported by Borrisoleigh Community Development Association.
While we make every effort possible to ensure that the information contained in this Website is accurate and complete, we cannot accept any legal liability as a result of the inaccuracy or incompleteness of the information presented to users of this site. We also reserve the right to edit material for suitability to a website format.
Also, if you like what you see and want to leave a comment, remember to use the Guestbook