27 November 2019
27 Nov 2019
Munster Senior Club Hurling Champions 2019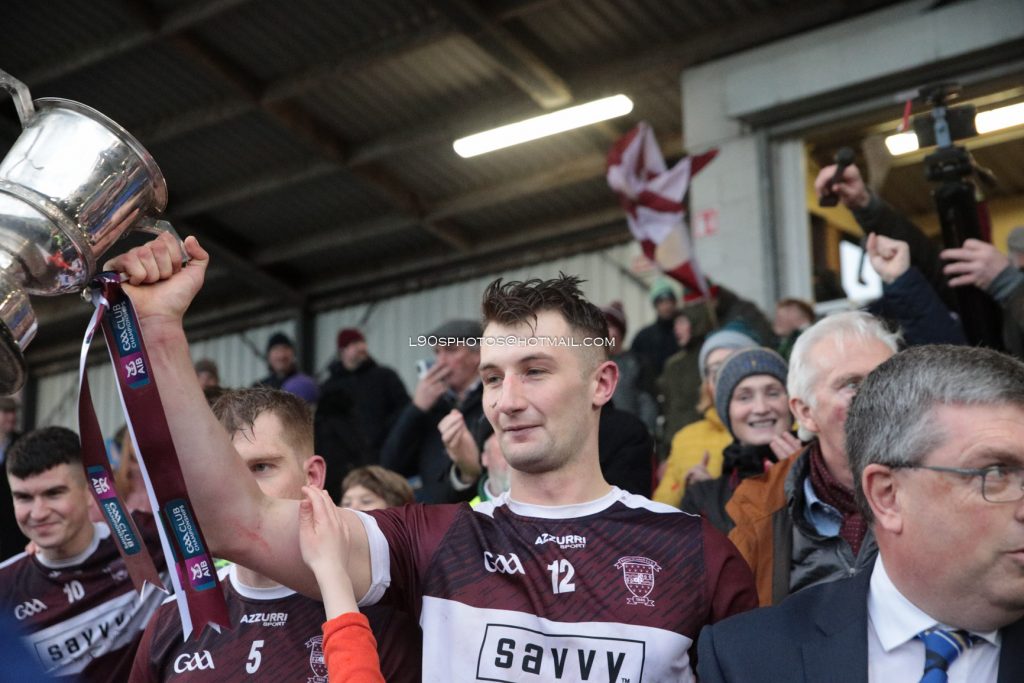 Congratulations to our hurlers and their back room team on their extraordinary performance in the final of the AIB Munster Senior Club Hurling Championship at Páirc Uí Rinn in Cork on Sunday last.
Final score Borris-Ileigh 1-12 Ballygunner (Waterford) 1-11
Borris-Ileigh will now take on Galway champions St Thomas in the All-Ireland club semi-finals on the week-ending January 4/5 2020.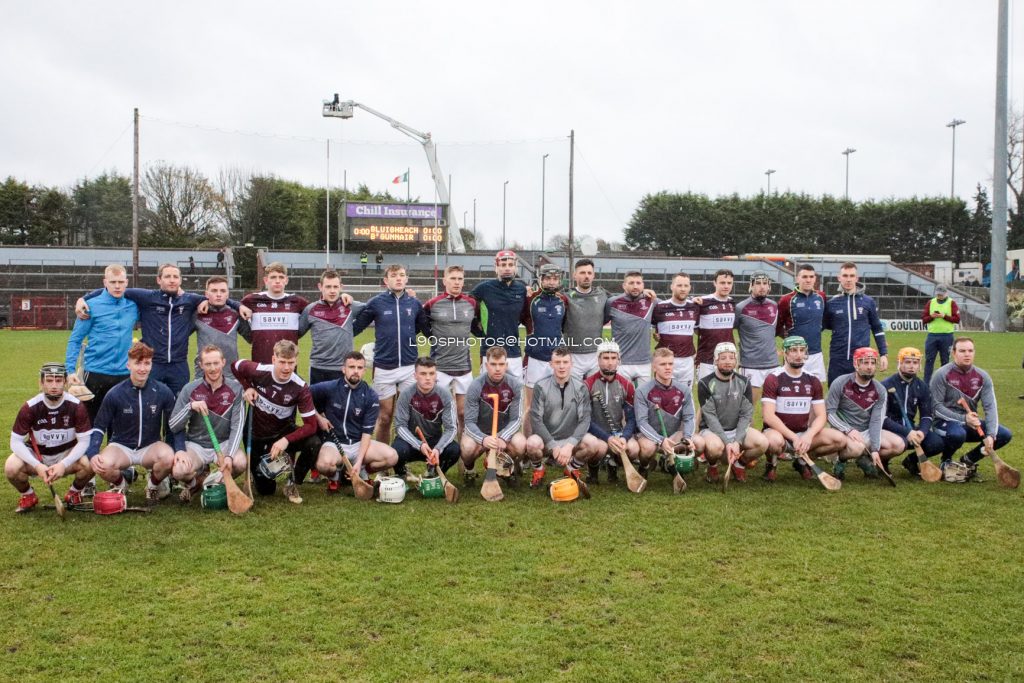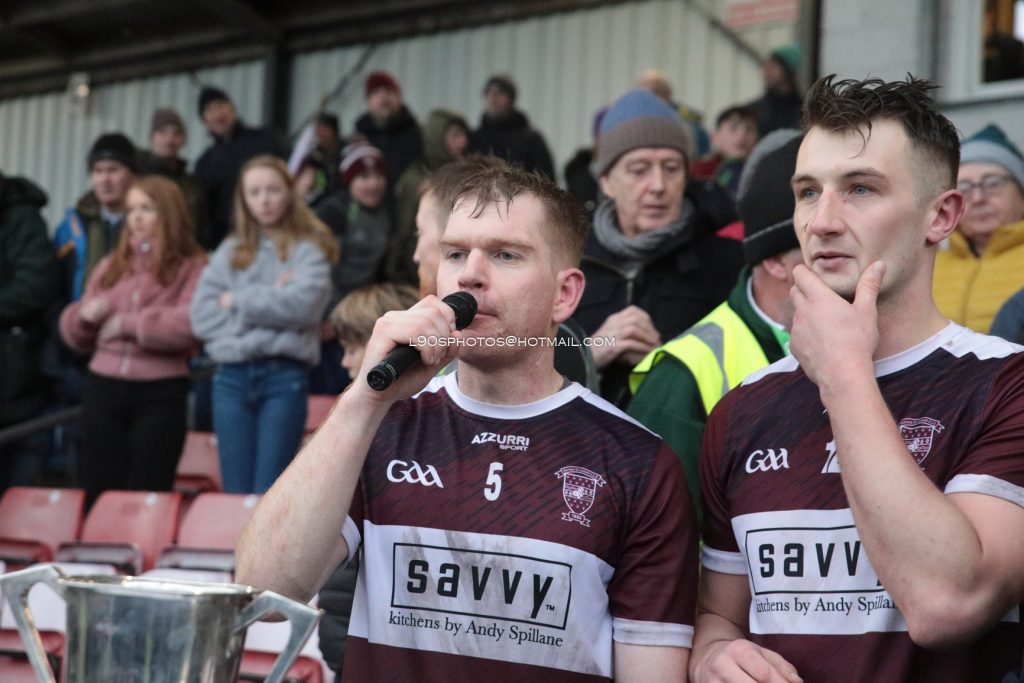 For more photographs courtesy of Liam Ryan please click here
---
Split The Pot
Borrisoleigh Community Development Association will be launching Split The Pot this Sunday 1st December at the turning on of the Christmas lights in the Square where proceedings begin at around 6.30pm. The first draw will take place on Tuesday 10th December when some lucky winner will get to share the pot. Envelopes will be available in a number of business premises in Borrisoleigh. To enter simply put €2 in an envelope provided, ensure you write your name and phone number on the envelope. Each week the total pot will be split with whose ever envelope is pulled from the pot. Wouldn't that be a nice little bonus in the run up to Christmas!
---
Congratulations!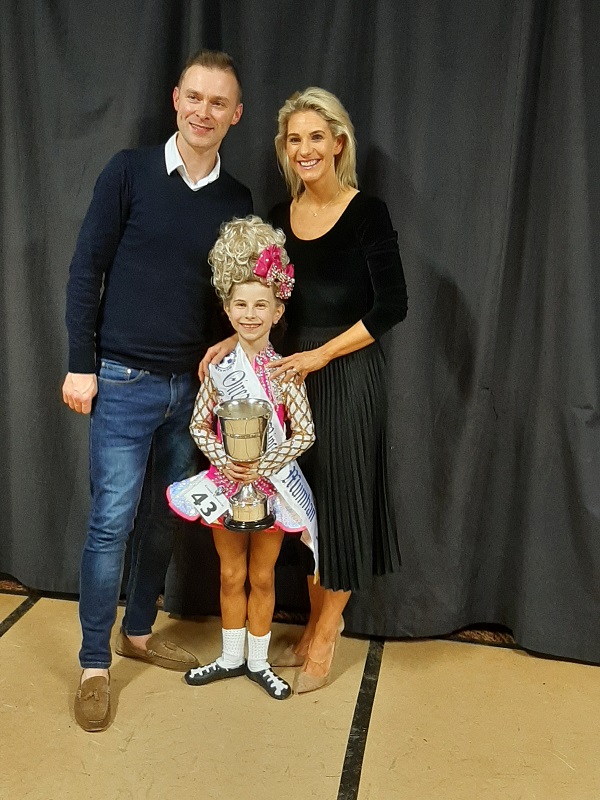 Congratulations to Zara Byrne on achieving 2nd place in the Munster Irish dancing Championship in Killarney and as a result has qualified for Worlds in Dublin next year, 2020.
---
Chiropody ServiceChiropody Service will continue in the Parish Centre on Friday 29th of November 2019. Please ring Deirdre at 089 4478511 for bookings.
---
AXA Community Bike Ride
We had two lovely cycles again last weekend.We took Sunday off so as to travel to Cork to see the Senior Hurlers winning the Munster Club Championship. Huge congratulations to all involved and best of luck in January in the All Ireland Semi-Final. We are back to normal times next weekend with the Challenging Cycle on Saturday at 10 am and the Easy Going Cycle on Sunday at 10 am. All starting at Shanahan's Centra.
---
St. Joseph's College Cycle
In conjunction with the Tractor Run on December 29th we are having two cycles which will leave the Town Park at 10am. The longer cycle will go to Thurles, Two Mile Borris, Johnstown, Templetouhy, Templemore and home to refreshments in St. Joseph's College. The second cycle will go to The Ragg, Templemore and home to Borrisoleigh for refreshments. Refreshments supplied by the Parents Council and they will have a donation bucket in the park before cycle. I will put up a reminder nearer to the Cycle so please support this and also enjoy a lovely social cycle at the same time.
---
St. Joseph's College Fundraiser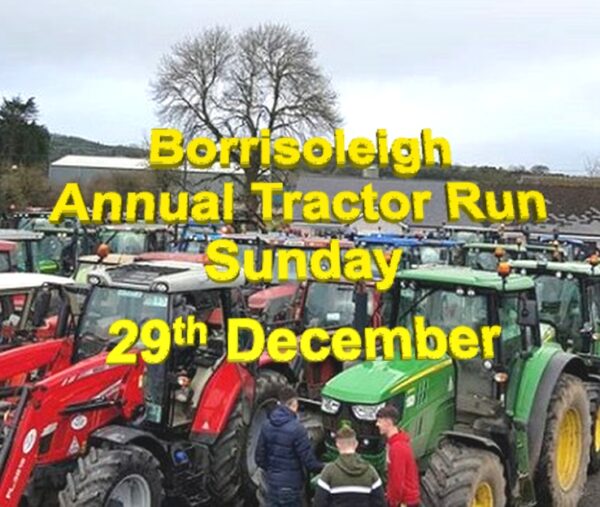 This year's Borrisoleigh Annual Tractor Run in aid of St Joseph's College takes place on Sunday 29th December. Registration starts at 12pm. Grab a coffee and chat with your friends. Depart at 1 pm for a 1 hour run. Return to the school afterwards and enjoy a hot meal with scrumptious food kindly sponsored by Joey O'Dwyer's Butchers Borrisoleigh. Soup sandwiches, buns etc. also donated by the Parents Council. There will be a raffle and the winners will be announced at the school after the Tractor Run.
This year there will be a new Tractor Run for kids. Children can bring their own tractors, bicycles, anything with wheels!
---
Borrisoleigh Active Social Club
Borrisoleigh Active Social Club Christmas party on Sunday December 1st at 2pm in the Community Centre Borrisoleigh. The day will start with Mass followed by Christmas dinner and an evening of entertainment by Phil Maher and friends. Anyone still interested in going and hasn't given their name can do so by this Thursday November 28th to any of the following: Eileen 087 9849848 or Recie 0871072443.
A very BIG thank you to everyone who supported our Coffee Morning for Alzheimer's Society of Ireland last Friday. A cheque will be presented to them in due course.
The Christmas shopping trip to Cork is on December 10th. Bus will leave the Square Borrisoleigh at 10am. Bus costs €5. Very limited number of seats available.
The Christmas Panto Aladdin is in Limerick on December 28th. Names still being taken for tickets until this Friday November 29th.
We are organising a weekend to Gorey March 20th to March 22nd. It's a concert/dance weekend. Some of the artists included are Cliona Hagan and her band, Celtic Brother's, Declan Nerney, Louise Morrissey and Derek Ryan. Anyone interested in going contact Lucia 0863861211 for more details.
Congratulations to our Senior Hurling Team on winning the Munster Club Final last Sunday.
---
St. Cualán's Social Club
St. Cualáns Social Club Christmas party takes place this Sunday December 1st. The day will start with Mass at 2pm in the Community Centre Borrisoleigh. This will be followed by Christmas dinner and an evening of entertainment by Phil Maher and friends. There will be a few "Special Guests " on the day. If you are interested in going please give your name to Eileen 0879849848 or Lucia 0863961211 before Thursday November 28th. If anyone is interested in helping out or wants to donate a raffle prize please contact any of the names above .
Many thanks to everybody who supported our recent Church Gate collection.
Chiropodist Deirdre Moore will be in the Community Centre Borrisoleigh on this Friday November 29th. For appointments please contact Deirdre 089 4478511.
---
Book Launch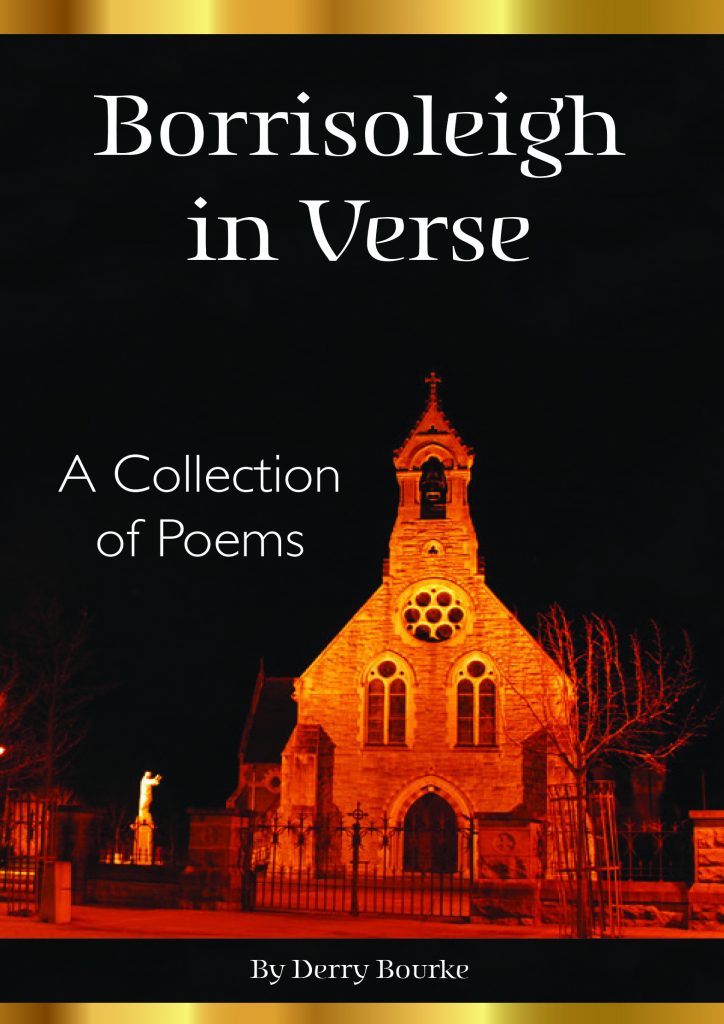 On Sunday 8th December at 4.00 pm in the Community Centre – John Connors and Derry Bourke will launch their recently published works. Derry Bourke has compiled a concise booklet of his poems, relating to events of the parish in recent times and thought and musings personal to the author himself.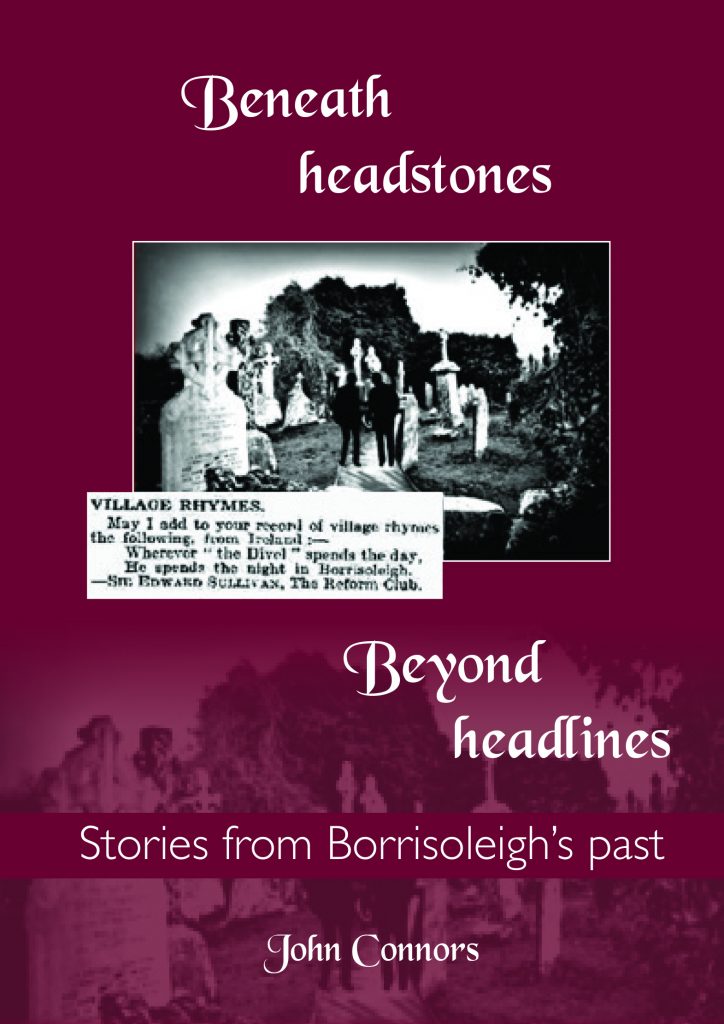 John Connors' book contains an anthology of stories relative to Borrisoleigh. These are mostly taken from the newspaper archives and from the National Archives of Ireland and cover events such as the Famine, the great land agitation of 1902, mass evictions, some events of 1918/22, etc, – 48 short stories in all.
These books retail at €18.00 and €6.00 euro respectively and would make for an ideal Christmas present for Borrisoleigh people who are away from home.
---
Borrisoleigh Scór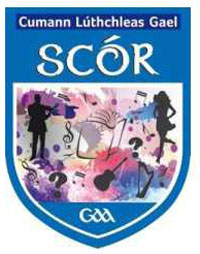 Best wishes to our participants who will take part in the County Final of Scór na nÓg in Holycross, this Sunday 1st December.
We will be represented in the question time by Harry Groome, Will Cooney, Razuk Atik & Eoghan O'Hagan.
Our novelty act group of Niamh Ryan, Harry Groome, Nicole Colgan, Will Cooney, Kayln Treacy, Conor Kinnane, Emily Treacy & Daniel Groome will perform MIchaél's All Ireland Final Day.
---
Parish News

Anniversary Masses next weekend: We pray for all whose anniversaries occur and for whom the following Masses will be offered.
Saturday November 30th November at 7pm Mass: Martin & Margaret Ryan, The Glebe, and Jim Ryan Gortalough. Connie & Biddy Stapleton, Main Street. Tom & Maura Ryan, Pallas
Sunday 1st December 11am Mass: Billy & Betty Cooke, Fortwilliam, Haulie & Mai Kennedy, St. Bridgid's Villas and Billy Stapleton, Knockanevin.
'RAISE THE ROOF' – CATHEDRAL RE-ROOFING PROJECT:
THURLES CATHEDRAL CHOIR GALA CONCERT: Thurles Cathedral Choir accompanied by Clonmel Orchestra in concert next Sunday December 1st in the Cathedral of the Assumption, Thurles at 7.30 p.m. Enjoy an evening of seasonal music and song. Admission free. Donation optional towards the Cathedral Re-roofing Project.
Invitation: You are cordially invited to Tipperary Age Friendly Expo, 2019 on Thursday 5th December 2019 at 11am to 3 pm in Sarsfield GAA Centre, Thurles Townparks, Thurles. Refreshments on arrival.
11 am to 12.45 pm Information stands, Advice on Entitlements, Tipperary Libraries and Historical Studies.
12.45pm to 1.40pm Light Lunch
1.40 pm Brief Overview of Tipperary Age Friendly and Membership of Tipperary Older Peoples Council.
2pm Social Dancing and Networking
3.00 pm Tipperary PPN Plenary event.
RSVP to agefriendly@tipperarycoco.ie or call Paul Devane 0761066207 Niamh Conway 0761066206, Annette Hesketh 0761066216 or Fiona Crotty 076106223(all local numbers) leave your name on the message on or before Monday 2nd of December 2019.
Religious Education Secretary: The Archdiocese of Cashel & Emly invites applications from suitably qualified persons for the position of Religious Education Secretary. The purpose of this role is to assist the archdiocese in the establishment of a Faith Development Service for primary schools and supporting parish based Sacramental preparation.
This is a 2-year Fixed-Term Contract. A detailed job description is available on www.cashel-emly.ie. Closing date for applications: Friday, 6th December.
Seinn:
Thursday, 5th December @ 7.30pm in the Cathedral, Thurles. Come and enjoy the joyful liturgical singing of our young people from secondary schools of our diocese Admission free and donations to Cashel & Emly Youth Ministry are welcome.
Advent Scripture Reflections Leaflets: are available in sacristy to those who would like to gather in groups to prepare for Christmas by prayerfully reflection upon the 1st Readings from the prophet Issiah. This initiative prepared by the Diocesan Biblical Apostolate is also an invitation to call upon guidance of the Holy Spirit as we move to finalise priorities for our diocese arising from the Listening Process. The 'Listening to God's Word in Isaiah during Advent' will commence on Monday in Sue Ryder Centre, Holycross. All surrounding parishes are welcome. See www.cashel-emly.ie for more details.
Congratulations: And well done to our Senior Hurling Team, Management and backroom teams on winning the Munster Championship last Sunday. A great achievement.
Thought for the week: Leadership is not about being in charge, Leadership is about taking care of those in your charge.
---
Borrisoleigh Historical Society
A Talk on Bishop Thomas Quinlan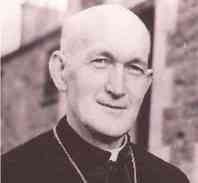 On Friday 29th November next, at 8.00 pm, in the Community Centre Borrisoleigh, a talk will be given on the life of Bishop Thomas Quinlan. Thomas Quinlan was born in Pallas, Borrisoleigh and as a young man he joined the Columban Order of missionary priests. Posted first to China, in 1934 he joined the Order's mission in Korea. His time in Korea coincided with a most troublesome period in the history of that country, surviving Japanese occupation, house arrest, the Second World War and the Korean War with its infamous death march.
Upperchurch man, Eugene Shortt has extensively studied on the life of Thomas Quinlan and has compiled a detailed lecture on the life of the Pallas missionary.This talk gives a fuller and rounder picture of the man who , although chiefly associated with that Death March, was involved in and led, many more initiatives and accomplishments on the Korean peninsula.
Talk begins at 8.00 pm. Admission is €5 and all welcome.
---
'From Landlords to Genetics'
Dovea Heritage is extending the special offer on the new book, 'From Landlords to Genetics' the historical and modern story of the Trant Estate at Dovea, Thurles, compiled and edited by George Cunningham with major contributions from Tipperary scholars such as Willie Hayes, Frances Maxwell, Monsignor Dooley, Noreen Higgins McHugh, Tim Bowe and Mary Murphy. It is a remarkable book on aspects of Tipperary heritage and will sell out soon.
For the moment, this big A4 fully illustrated publication of over 380 pages and 600 illustrations remains on sale at DIY Centenary Stores, Bookworm Thurles and Dovea itself for only €25. A great Christmas present.
---
Pic of the Past……..
---
Committee: Enda Ryan, Noreen Fahy, Marie McGrath, Derry O'Donnell and Fiona Max
Many thanks to all those who contributed photographs and news items
Remember, we need you to continue to send us material so that we can keep our website current and interesting.
While we make every effort possible to ensure that the information contained in this Website is accurate and complete, we cannot accept any legal liability as a result of the inaccuracy or incompleteness of the information presented to users of this site. We also reserve the right to edit material for suitability to a website format.
Also, if you like what you see and want to leave a comment, remember to use the Guestbook