27 March 2019
27 Mar 2019
Daffodil Day 2019

€6,120 Donated!
A huge thank you to everyone who came out to support us on Friday 22nd March.
Very special thanks to all the volunteers who gave up their time.
Thanks to all those who provided much needed refreshments to the volunteers throughout the day.
---
Borrisoleigh Community Development Association
High Plains Tradition, a bluegrass band, will play in Finns Alehouse, in conjunction with Borrisoleigh Community Development Association, on Tuesday April 2nd from 8pm SHARP….. Cost €10.
Proceeds go to maintaining the appearance of Borris & the work already done. Your support would be greatly appreciated.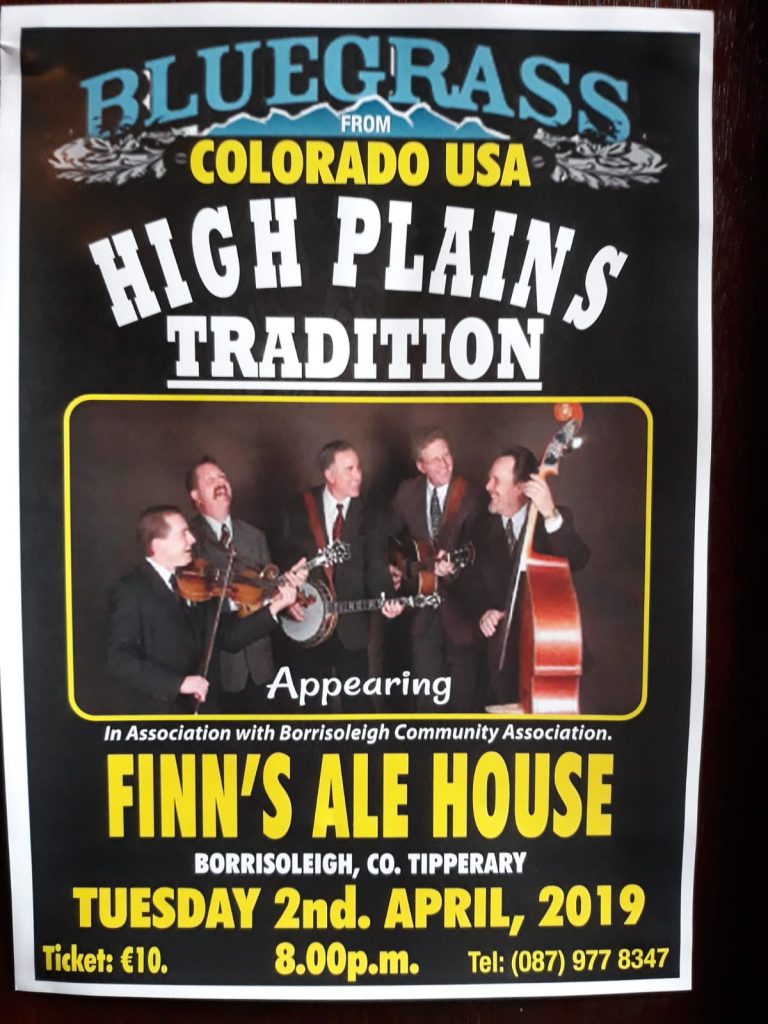 ---
St. Joseph's College Notes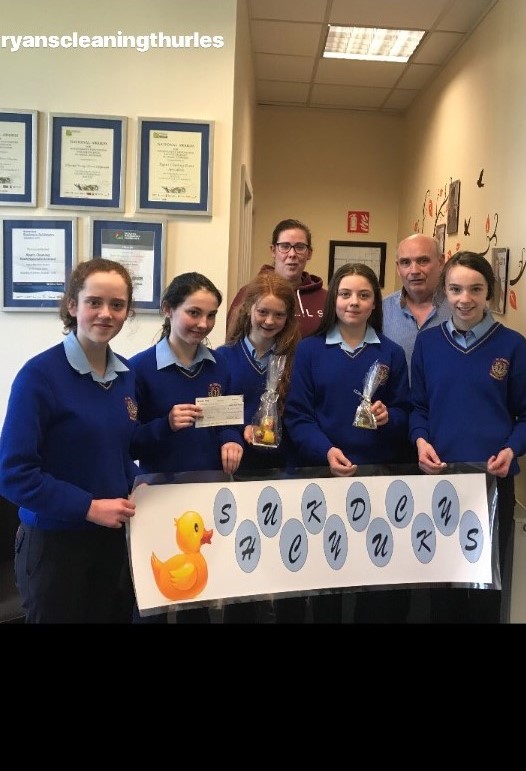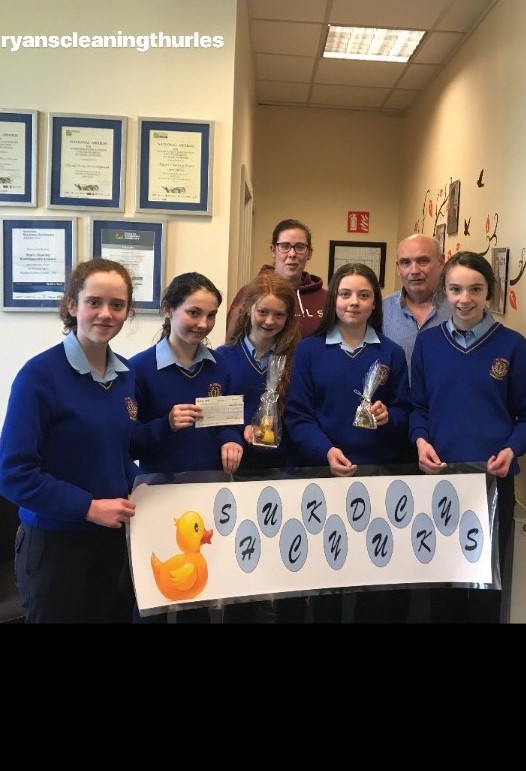 Cara Fogarty, Kate Ryan, Chloe Carroll,,Aisling Ryan, Phoebe Sage, Pat Ryan, Aoife Fitzgearld
Group of first year students from St Joseph's college Borrisoleigh. Taking part in the county final of the Student Enterprise programme on the 28th of march. We want to say thanks to Ryan's Cleaning for their generous sponsorship.
---
Sr. Aine Historical Society
---
Borrisoleigh Active Social Club
The April meeting of Borrisoleigh Active Social Club takes place in the Community Centre Borrisoleigh on Wed April 3rd at 8pm.
Pilates class for our members continues every Tues at 6.45pm in the Community Centre.
We are arranging an afternoon to The Manor Stone and Garden Centre in Ballacolla on May 1st.
We are heading to the Dáil on June 19th.
We are also arranging a trip to Galway in September for 3 nights.
If you are interested in going to any of the above please give your name to Lucia 086 3961211.
---
Craft Course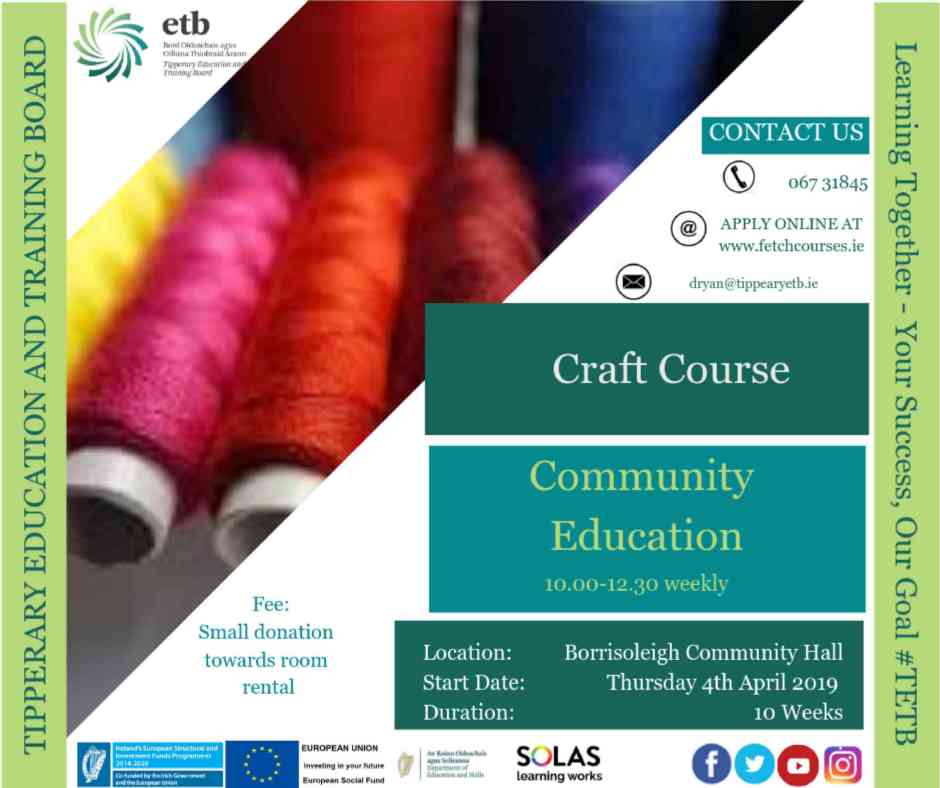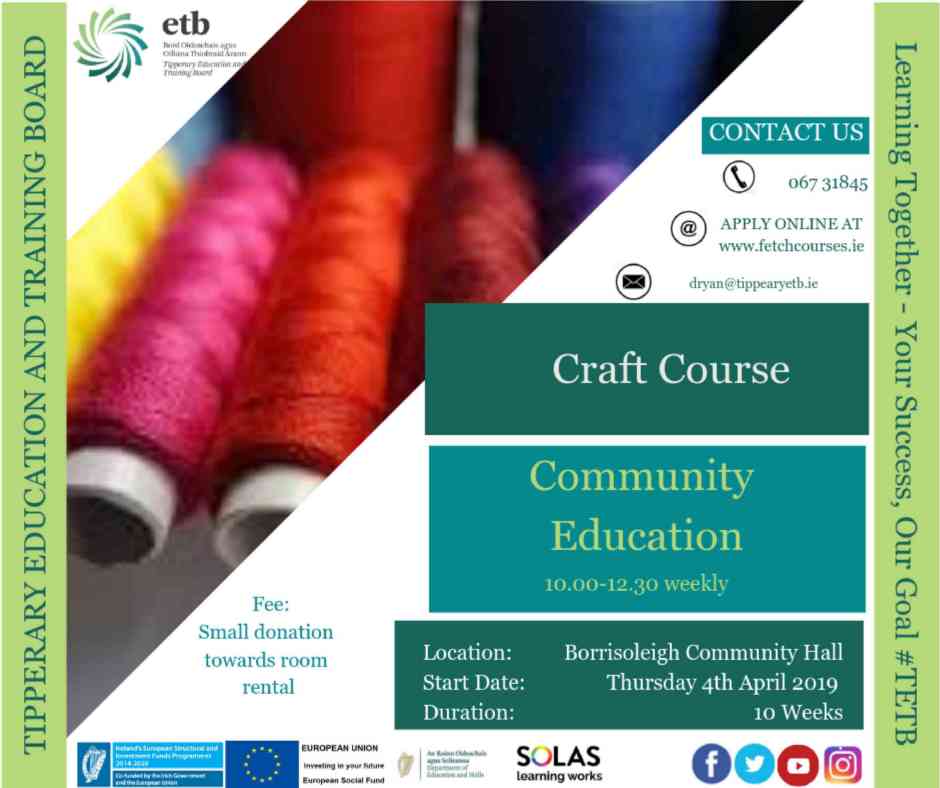 ---
Pilgrimage to Poland
Fr. Martin Murphy PP Drom and Inch is leading a pilgrimage to Poland from 26th May to the 31st May 2019; visiting Krakow, shrine of Divine Mercy, Salt Mines, Wadowice and the home of St John Paul 11, Auschwicz & Birkenau, Czestochowa and Jasna Gora. The cost is: 959 euro and 220 euro for single supplement. There are a few places available.
For further details please contact Fr Murphy at 086 3868877 or Bridget O'Dea at 086 6792754.
---
Scór na bPáistí Notes
All roads lead to Halla na Féile, Cashel on Sunday next 31st March where the County Final of Scór na bPáistí will take place, Borrisoleigh will be represented in 5 competitions on the day.
Figure dancing – Amy Maher, Caimin Kennedy, Aoibhinn Keane, Ella Groome, Michelle Meehan, Keelan Chute, Anna Meehan and Chloe O' Brien
Solo Song – Eve Maher
Question Time – Tara Kennedy, Connor Kinnane, Aisling Boyle & Michael Ryan
Novelty Act – Eamon Groome, Therese Groome, Jack Groome, Daniel Groome, Ella Groome, Grace Groome, Maria Groome & Joanne Groome
Set Dancing – Aoibhinn Keane, Ella Slattery, Ella Groome, Tara Fitzgerald, Therese Groome, Alesha Fanning, Amy Maher & Ann Meehan
Best of Luck to all our participants. Borris Abú!
---
Borris-Ileigh GAA Notes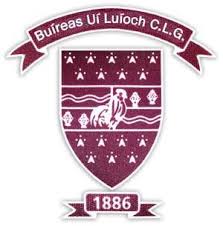 "Tipperary Water" County Senior Hurling League:
Our Seniors picked up their first win of their 2019 County Senior Hurling League Campaign producing a fantastic all round performance as they convincingly defeated Seamus O'Riain Cup Champions Moycarkey Borris in Littleton last Sunday morning.
We started the game at one miles an hundred miles an hour and with the aid of a strong breeze they raced into a 1-04 to no score inside the opening five minutes. The damage inflicted by two fines scores from JD Devaney and Jerry Kelly, an expertly finished Niall Kenny goal along two well struck Kevin Maher frees. Our early dominance continued throughout the rest of the half with further scores from Conor Kenny, Jack Hogan at midfield and the returning Dan McCormack who would round off the first half with a fantastic four points from play. A Kevin Maher free with less than a minute left to play brought us to the interval leading 1-11 to 0-05.
As expected Moycarkey came out fighting at the start of the second half getting four of the first five points of the second half to reduce the gap back to five after the opening ten. But another five minute flurry of scores from our lads including two well struck placed balls from Kevin Maher, a Niall Kenny point from play and a well worked goal finished off by Kevin Maher once more effectively put the result beyond doubt halfway through the the half. The scoreboard reading 2-15 to 0-10.
We finished the game in fine fashion with the addition of further scores in the final quarter including two goals from substitute David O'Connor, firstly getting his hurley to a long range free flicking the ball to Moycarkey net followed by a bullet of a penalty three minutes later. Three well taken scores from Shane Kenny, Dan McCormack and center forward Jerry Kelly rounded off a fine afternoon for the club as we ran out 4-19 to 0-13 victors. Great overall performance, well done to both players and management. Hopefully we can carry this form into our opening Championship game against County Champions Clonoulty Rossmore in four weeks times.
North Junior Hurling League:
Our Junior's got their 2019 North Junior 'A' League Hurling Campaign underway last Saturday where they played out an exhilarating draw with Kilruane MacDonaghs in Cloughjordan. In what was a whirlwind game from first whistle to last Kilruane sent over the first two scores from play inside the first two minutes giving themselves a foothold in the game. We had an instant response from full forward Matthew Stapleton who fired the first of the games seven goals to the back of the Kilruane net to put us ahead by the smallest of margins. We then stretched our lead out to four thanks to a fine long range effort from veteran Vinny Stapleton followed by an opportunist goal from the impressive Oran Bergin at corner forward, pulling on ball on the edge of the square after a poor batted clearance from the Kilruane keeper.
The fine free taking of Michéal Carey along with further scores from Patrick O'Connell and Matthew Stapleton put us in a commanding position on the scoreboard as we lead 2-06 to 0-07 after twenty two minutes. But true to the nature of the game the momentum swung in the oppositions favour once more as they hit us with two quick fire goals within the space of a minute, the first coming from a long range free which found its way to the net followed by a well worked direct ball finished to the net by high scoring forward Mark O'Neill. Once again we had an answer and bagged our third goal of the first half when Michéal Carey got on the end of some fine play the forwards to rattle the Kilruane net once more. A second long range effort from center forward Vinny Stapleton rounded off a breathtaking first half. The scoreboard reading 3-08 to 2-08 at the break.
The second half continued in similar fashion, another Carey free followed by a Matthew Stapletons second point from play extended our lead out to five before the pendulum swung once more towards Kilruane as they came roaring back into game scoring 1-03 without reply to amazingly lead by one after eleven minutes. An inspirational Oran Bergin point from a very tight angle succeeded by another Matthew Stapleton score pushed our noses ahead before the a fourth MacDonaghs goal pegged us back once more as we trailed 4-11 to 3-12 with ten left to play. However the lads dug deep and found the vital scores when needed, three points from Michéal Carey including two frees along with a fifth Matthew Stapleton point was enough to earn a hard fought draw after an epic encounter.
We now take on Templederry Kenyons in Round 2 in the Park next Saturday the 30th of March at 4pm. All support greatly appreciated.
Tipperary GAA Draw Presentation:
The presentation to Breda Kent who won the top prize in the March Tipperary GAA Draw of €15,000 will take place this Wednesday night in Finns Bar at 9.30pm sharp. All are welcome to attend. We would like to congratulate Breda once more on her fantastic win, a great honour for our club.
---
Knitting Group
Knitting group every Wednesday in the Community Centre from 10.00am to 11.30am. For details contact 086 3098982. New members always welcome.
---
Borrisoleigh Active Social Club
A few events for the calendar: May 1st we hope to head to Manor Stone and Garden Centre in Ballacolla. June 12th or 19th we are heading to the Dáil.
Sept 1st we are arranging a 3 night break in the 4 Star Clayton Hotel Galway. Luxury coach & tour guide from Borrisoleigh, 3 nights Dinner and B & B. 4 days touring including Cong Guided Tour & Quietman Cottage. 3 nights of Entertainment all for €359pps. If you are interested in any of the above or need more information please contact Lucia 086 3961221
---
Historical Society
Death at Garrengrena
On 21st of March 1921 a thirteen year old boy on his way to Garrengrena school, stopped to give a helping hand to Martin Burke who was filling water. The sixteen year old Burke, a son of Andrew Burke of Ross Cottage, was drawing water from a surface well near the bridge and filling a barrel that was placed on an ass' cart on the roadside.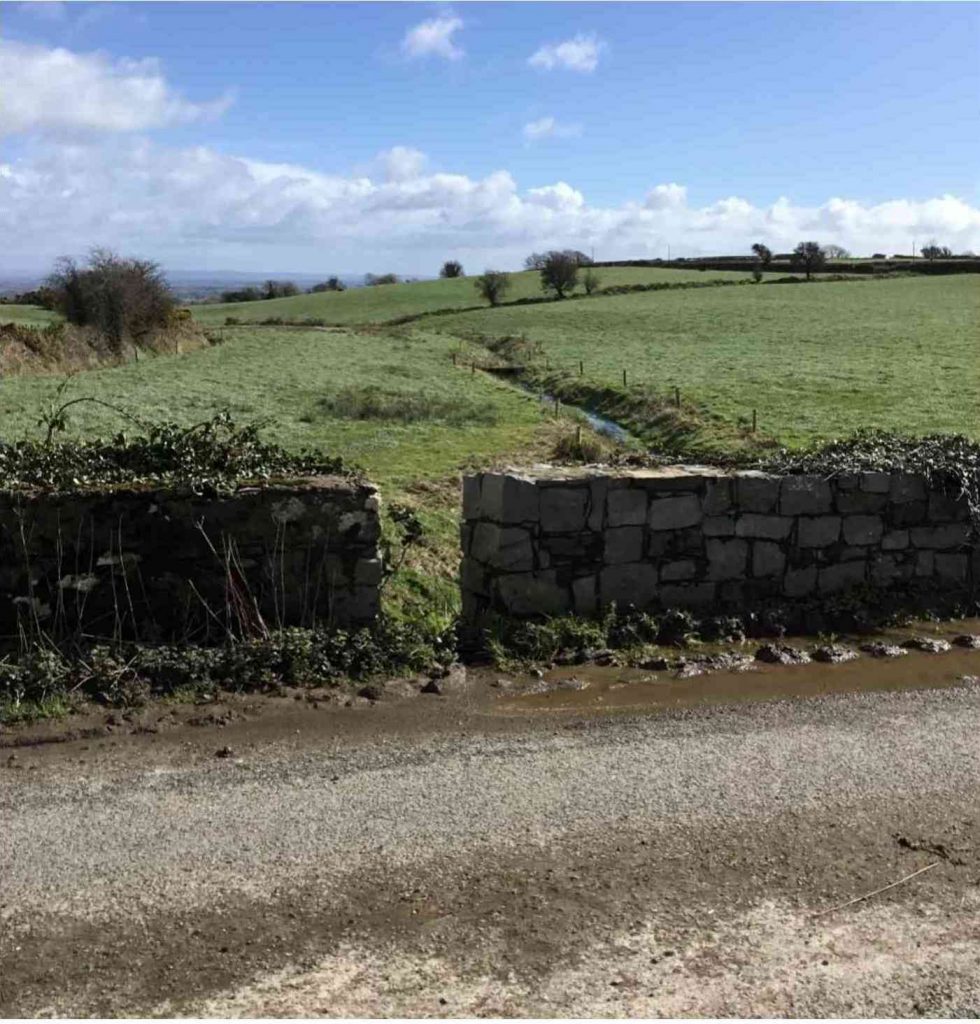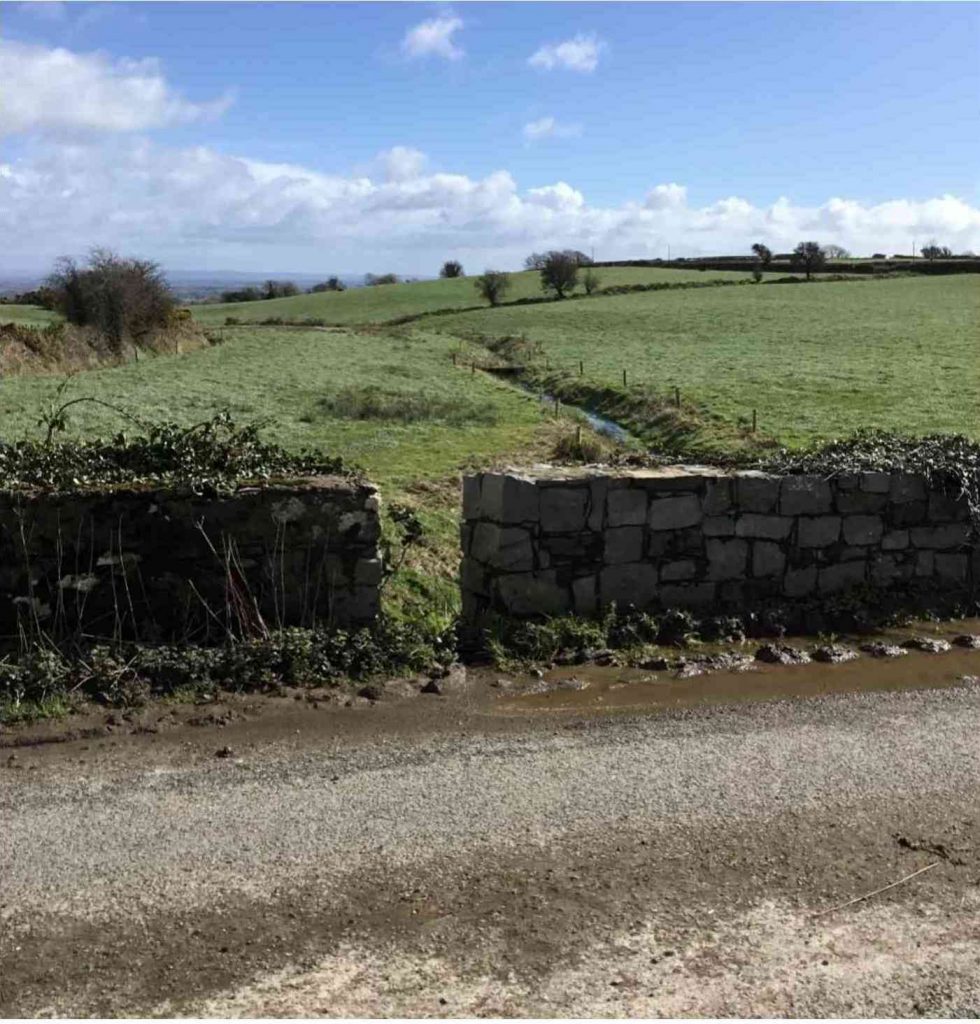 As the young boys were working, a Crossley Tender of Auxiliaries, traveling from Toomevara to Borrisoleigh happened to pass by.
As Coroner's inquests had at this stage been dispensed with under the Restoration of Order in Ireland Act, it was left to a Court of Military enquiry to determine the truth as to what happened.
The man in charge of the Auxiliary section was Lieutenant H.J. Splatt, from the Marylebone district of London. He testified that from a distance of 350 to 400 yards, he observed the youths leaning on the parapet of the bridge and called on them to come forward. When they did not do so, he said that he fired two or three revolver shots in the air. When, according to Splatt, the boys continued to run.
"I then turned the Lewis gun on them and fired. I then went along with the tender and found the dead body of a youth".
The driver of the tender, Sergeant David Hossack, gave a written deposition to the Court of Inquiry that briefly stated;
"I collaborate the above".
Daniel Ryan, the young schoolboy then testified before the inquiry.
"On 21-3-21, I was on my way to school when I stopped to help Martin Burke fill his water cart. We were coming away from the well when I heard some shots and Martin Burke fell at my side and I saw that he had been hit in the head".
Andrew Burke the boy's father and also the R.I.C. Sergeant in Borrisoleigh, Thomas G. Teape also testified but the evidence of neither could shed any clarity on what actually occurred at Garrengreana on that day.
The Court returned a verdict of "death due to haemorrhage and shock as a result of bullet wounds received". A rider was also added stating; "that no blame could be apportioned to Lieutenant H.J. Splatt".
Martin Burke was buried on the 23rd of March in the family plot in Ileigh churchyard.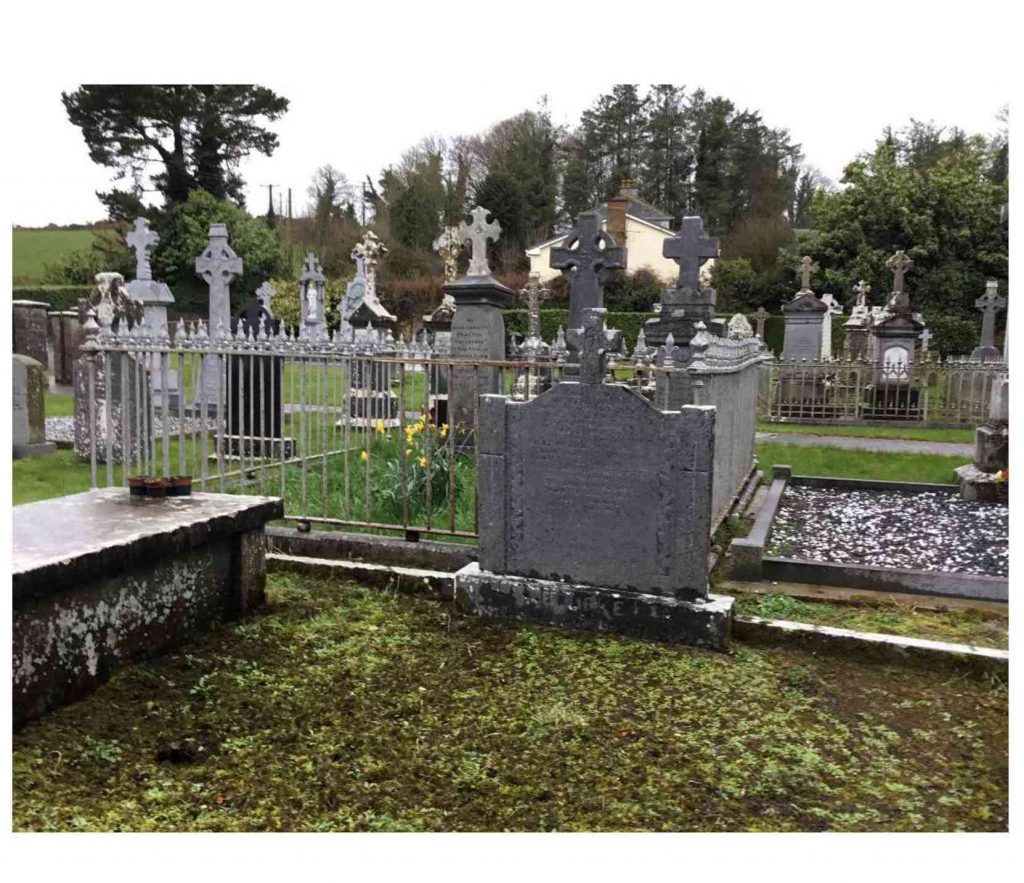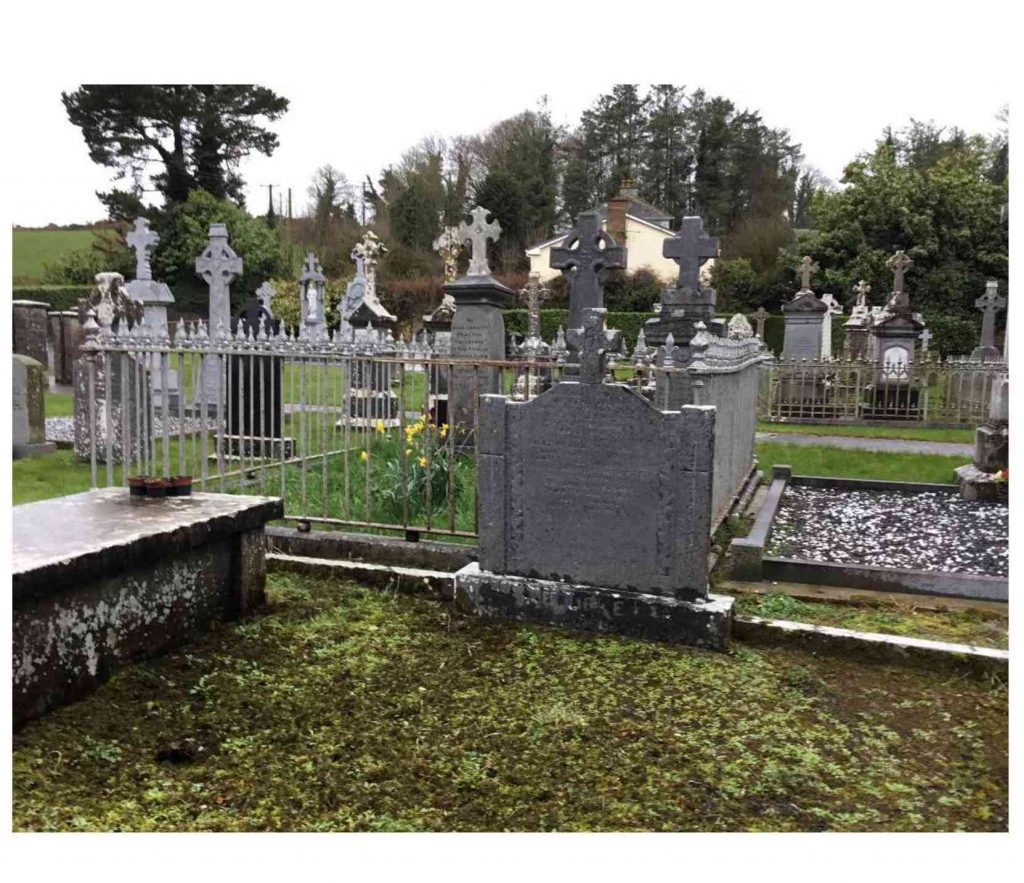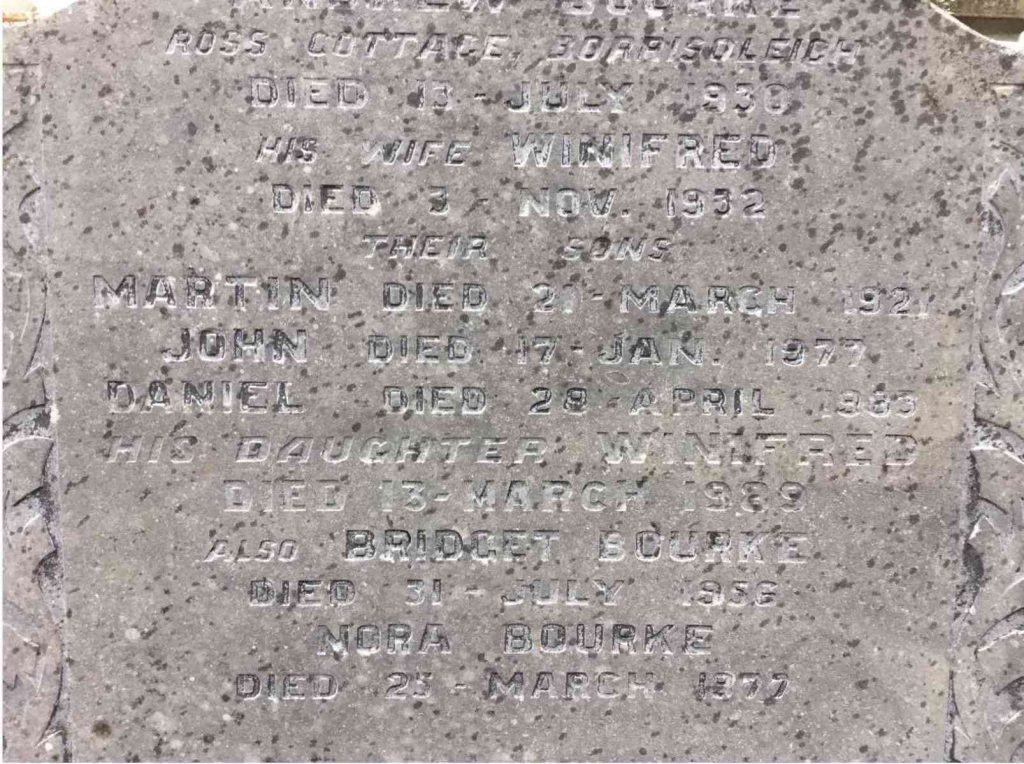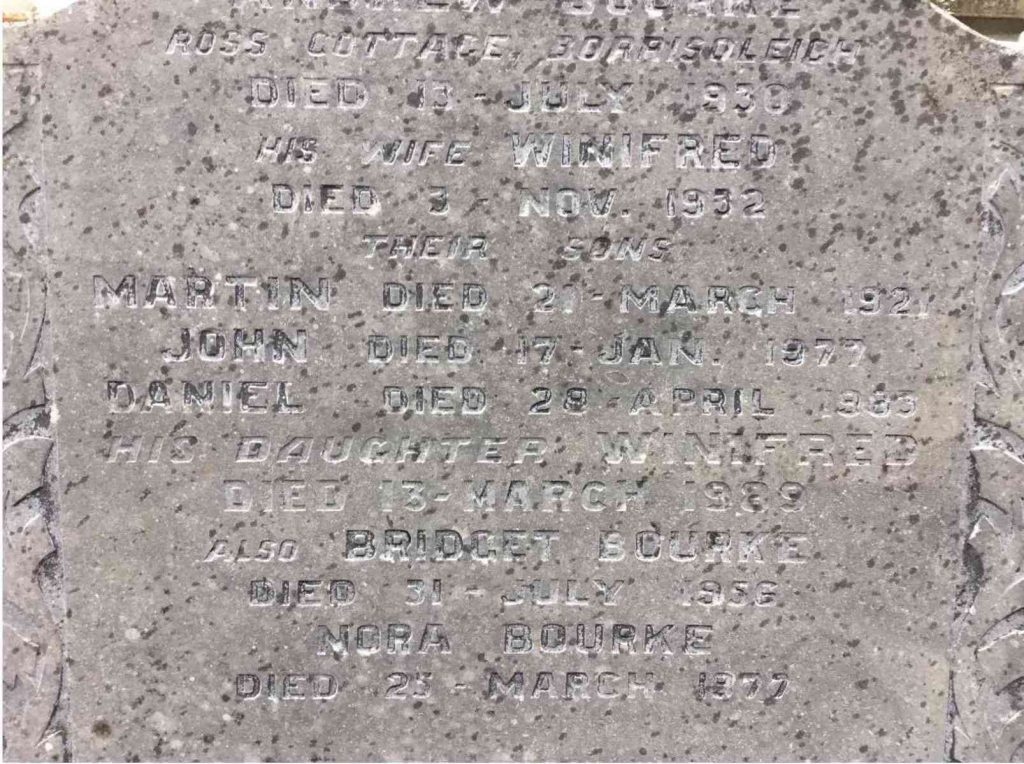 The courts findings were forwarded to the office of the Under Secretary in Dublin Castle. A reply was issued saying that the "killing was unnecessary", as an order given from a distance of up to 400 yards was scarcely going to be heard.
But in climate, where the currency of human life had become almost worthless, no scansion was imposed on the man who took a life for little more than self amusement.
---
---
Committee: Enda Ryan, Noreen Fahy, Marie McGrath, Derry O'Donnell and Fiona Max
Many thanks to all those who contributed photographs and news items
Remember, we need you to continue to send us material so that we can keep our website current and interesting.
While we make every effort possible to ensure that the information contained in this Website is accurate and complete, we cannot accept any legal liability as a result of the inaccuracy or incompleteness of the information presented to users of this site. We also reserve the right to edit material for suitability to a website format.
Also, if you like what you see and want to leave a comment, remember to use the Guestbook