Tipperary Education & Training Board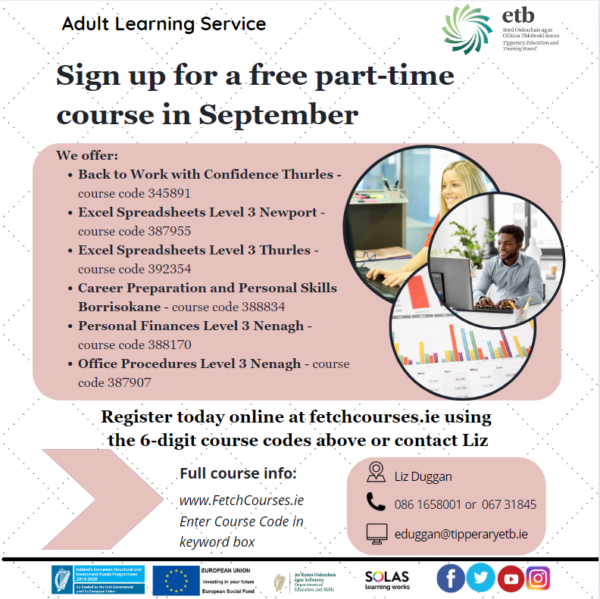 ---
Parish News

1. The Priests from the Diocese of Down & Connor in Northern Ireland, will perform in the Cathedral of the Assumption, Thurles on Friday 29th Sept 2023. Their superb concert in September 2019 was an outstanding success. We look forward to another notable night in aid of the Cathedral Reroofing Project. TICKETS NOW AVAILABLE in the Parish Office, Thurles (0504 22229), Bookworm, Liberty Square, Thurles (0504 22257), Holycross Parish Office (0504 43124) and Cashel Parish Office (062 62200). Ticket Donation: €35.
2.
Mary's Meals Annual Walk –
The 11th Annual Step by Step to Feed the Next Child Walk will leave seven locations around Ireland on August 7th and converge on Knock Shrine on August 15th. Walks passing through Kilkenny, Laois, Offaly, Tipperary, Limerick, Clare, Cork before proceeding to Knock. If you would like to get involved, we'd love your support! Accommodation, drivers and general help required. Please contact Fr Eamonn Kelly at 087 – 9077985 or check out
www.marysmeals.ie
.
3. Diocesan Pilgrimage to Knock takes place on Sunday August 6th, beginning with the celebration of the Sacrament of the Sick at 2.30pm followed by concelebrated Mass at 3pm. Principal Celebrant: Archbishop Kieran O'Reilly. At 4pm approx Eucharistic Procession and concluding with Benediction.
4. The Parish Office will be opened from 2.30pm – 5.30pm on Monday's and Tuesday's ONLY. We welcome our new Parish Secretary Tracey Russell from Thurles. Tracey also works as Parish Secretary in Templemore.
5. Irish Blood Transfusion Service – The Dome, Semple Stadium. Monday 31st July 2023 16:50 – 20:10pm & Tuesday 1st August 2023 16:50 – 20:10pm. New and existing blood donors welcome. Please call 1800 222 111 for appointment.
Anniversary Masses:
Saturday 29th July at 7pm – Borrisoleigh
Teresa Groome & her son Harry.
Michael Tierney & deceased members of the Tierney & Burke family.
---
Eucharistic Adoration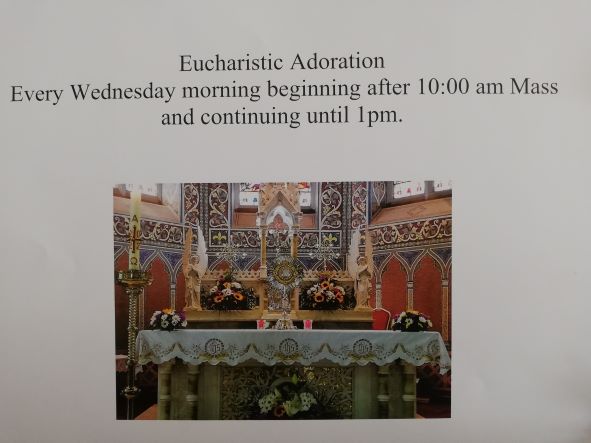 ---
Chair Yoga and Meditation
There is active retirement Chair Yoga and Meditation in the Community Centre, Borrisoleigh at 11am on Thursday mornings. They are run in 4 week blocks, the latest started on Thursday 14th of July. To book ring Nora Shanahan on 087-1473457.
---
Rockshield Programme
The Rockshield Programme recently launched its First Edition on Emotional Wellbeing. This is a step by step guide on how to manage your wellbeing, which we all know is vitally important. Books are available for sale. Contact Joe Ryan, Moakland, Upperchurch on 087 4549564.
---
Templemore AC Quiz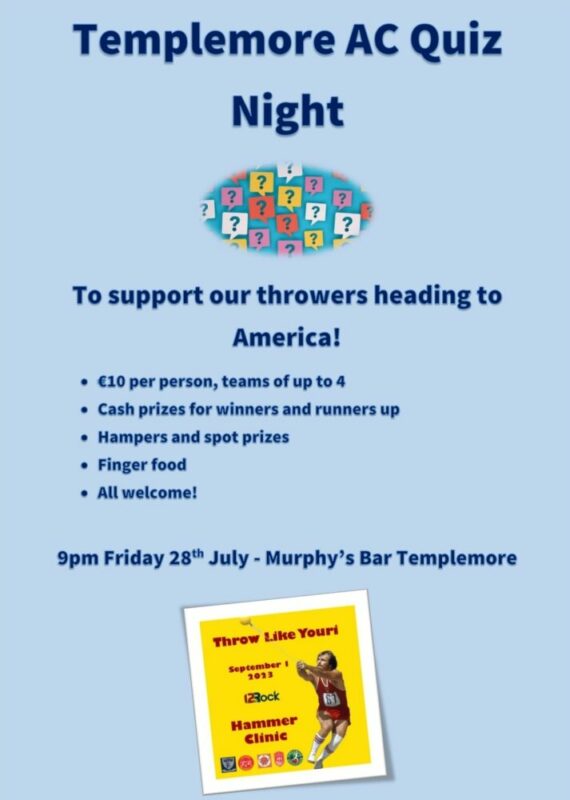 ---
Pic of the Past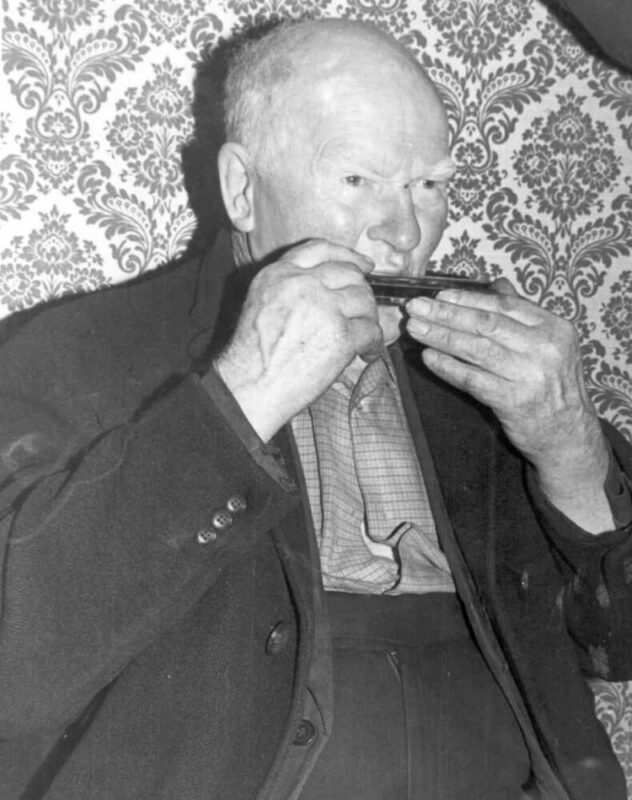 On the Mouth Organ
Jack Russell, Summerhill
---
Your Website Needs You
Committee: Enda Ryan, Noreen Fahy, Marie McGrath, Derry O'Donnell
Many thanks to all those who contributed photographs and news items.
Remember, we need you to continue to send us material so that we can keep our website current and interesting.
Send your email to: info@borrisoleigh.ie
This website is supported by
Borrisoleigh Community Development Association.
While we make every effort possible to ensure that the information contained in this Website is accurate and complete, we cannot accept any legal liability as a result of the inaccuracy or incompleteness of the information presented to users of this site. We also reserve the right to edit material for suitability to a website format.
Also, if you like what you see and want to leave a comment, remember to use the Guestbook
---