Parish News
Anniversary Masses: Please pray for Larry & Bridget Devitt, Killamoyne, Harry & Teresa Groome, Main Street and Jerry O'Dwyer, Coolawn. whose anniversaries occurred around this time. Also for Margaret Hodgins, Glenbreeda whose month's mind mass was celebrated last week end.
Next Saturday 27th @ 8 pm Anniversary Mass is for Caroline Ryan, Mountgeorge.
Next Sunday 28th @ 9.30 am Ileigh Anniversary Mass is for Simon Ryan, Ballydaff.
Cashel & Emly Diocesan Pilgrimage: to Knock our Lady's Shrine Co. Mayo on Sunday 4th August 2019. Coach departs from Hogan's Liberty Square, Thurles at 8 a.m. and from Town Hall, Templemore at 8.30 a.m.
For Details and Booking Contact Bridget: 0504 21096 Jim 085 8278014.
Cemetery Masses
Templeree: Wednesday 31st July 7.30pm
---
Diocesan Pilgrimage to Knock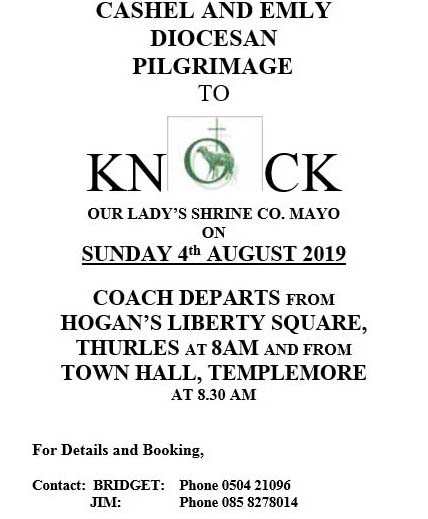 ---
LEGO Play Day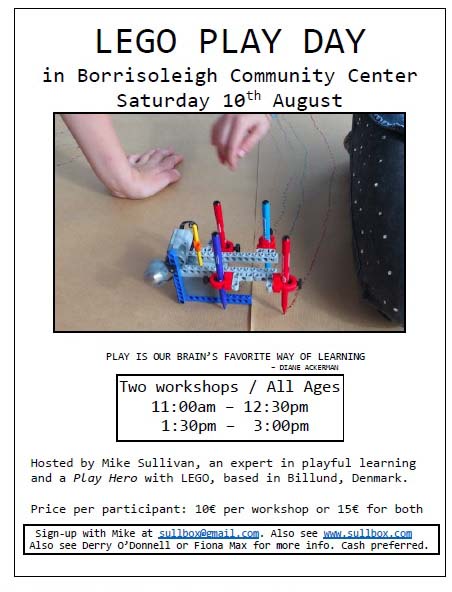 ---
Track Attack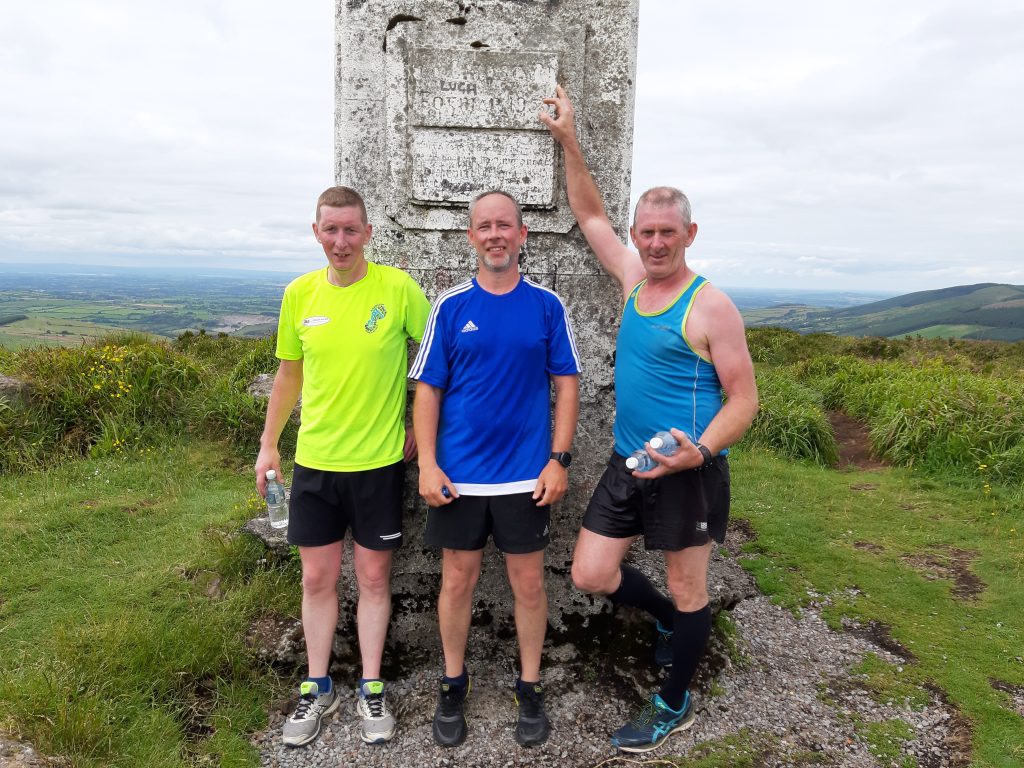 Track-Attackers Tom Keane, Pat Minogue and Denis Cummins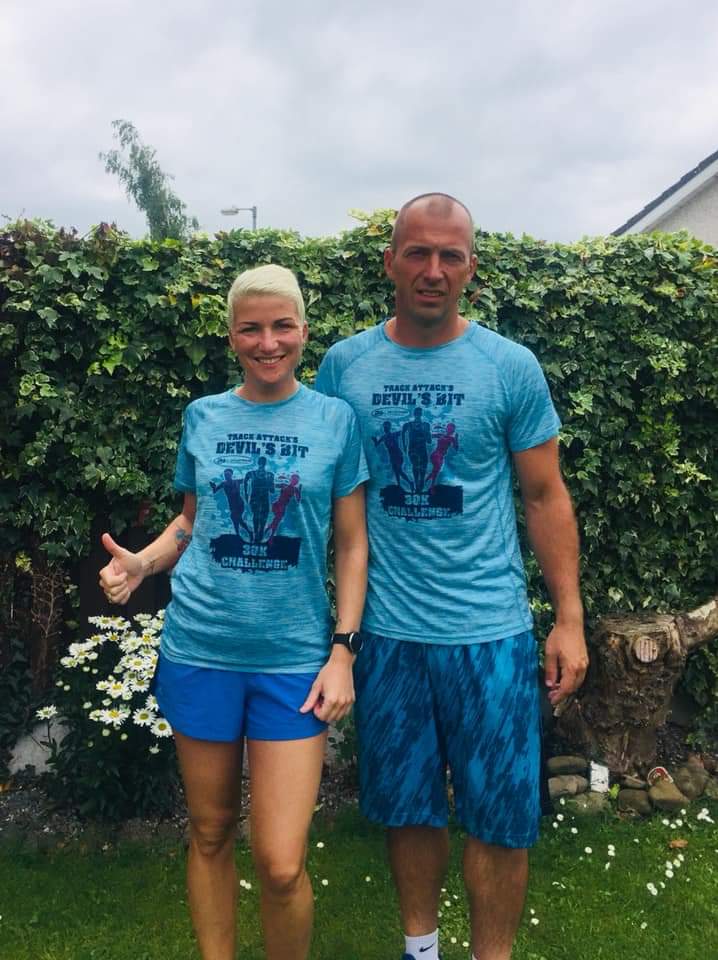 Track-Attackers Baiba & Armands Vilande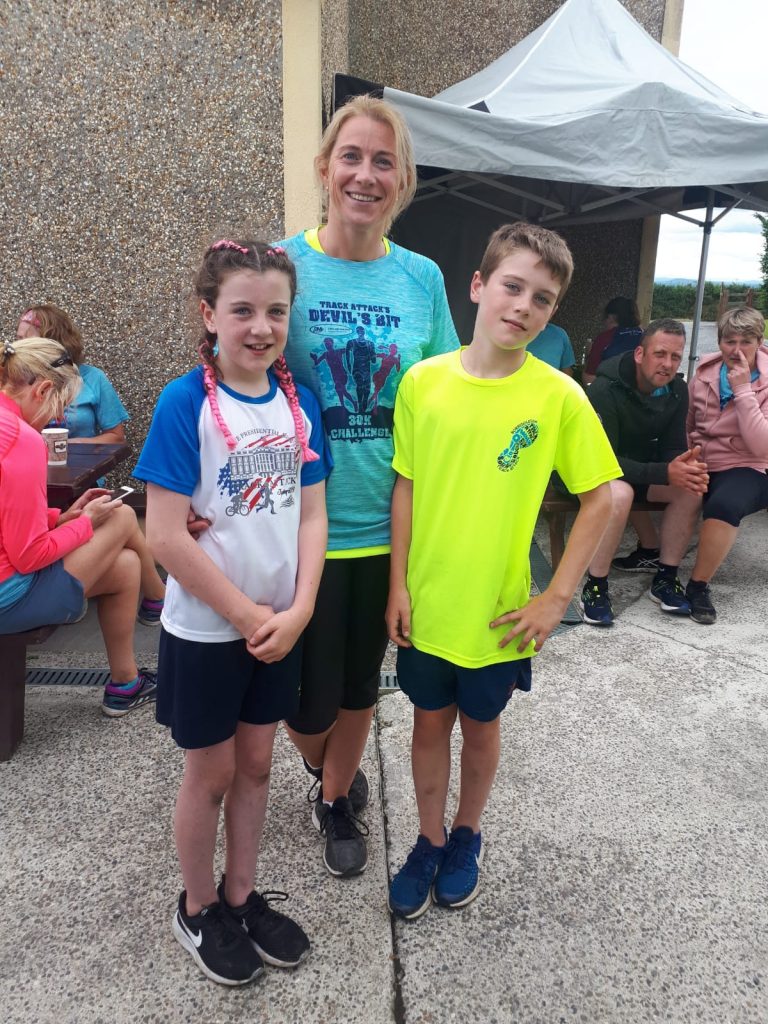 Track-Attackers Lucy, Christine and David Rabbitte
Road Race in Borrisoleigh
The rescheduled Borrisoleigh 5km will be held tonight (Wednesday) with a start time of 8pm. The event will be preceded by a 2km Fairy Trail walk at 7pm and all are welcome to participate.
Organised by the local Track-Attack Club who on the day will be celebrating its fifth birthday, the race caters for all standard of participants on a fast course that is made for an attempt at a Personal Best time. An attractive array of prizes are up for grabs while a unique aspect of the race is the offering of a bonus €100 to the top 3 men and women if they can break the current course record which are set at 14:22 for the men and 16:42 for the women.
The top 3 men and women will receive €200 €100 and €75 respectively. The top man and woman in each of the following age-groups Over 40, Over 50, Over 60 and Under 18 will receive hand crafted Irish slate trophies while every 25th finisher will receive a Borrisoleigh 5km mug.
The race will be chip times by Premier Timing Systems. The entry fee is €10 for adults and €5 for under 18's. Entries will be taken in the Parish Centre (behind the church) from 6:45pm onwards. The post-race presentation and refreshments will be served in the Parish Centre also.
Pack your runners and head for Borrisoleigh and participate in what will be a great night of running and walking…
---
Pic of the Past
Saving the Hay in Knockdonee
Declan, Nuala, Orlagh, Edel and Denise Ryan
---
Committee: Enda Ryan, Noreen Fahy, Marie McGrath, Derry O'Donnell and Fiona Max
Many thanks to all those who contributed photographs and news items
Remember, we need you to continue to send us material so that we can keep our website current and interesting.
While we make every effort possible to ensure that the information contained in this Website is accurate and complete, we cannot accept any legal liability as a result of the inaccuracy or incompleteness of the information presented to users of this site. We also reserve the right to edit material for suitability to a website format.
Also, if you like what you see and want to leave a comment, remember to use the Guestbook