24 August 2016
24 Aug 2016
Flag Bearer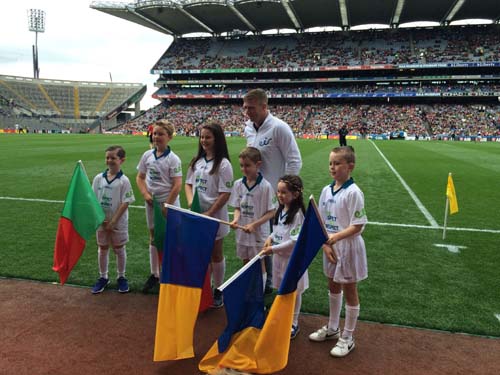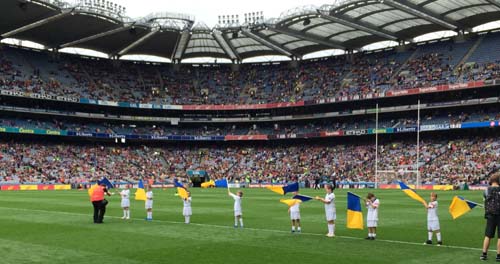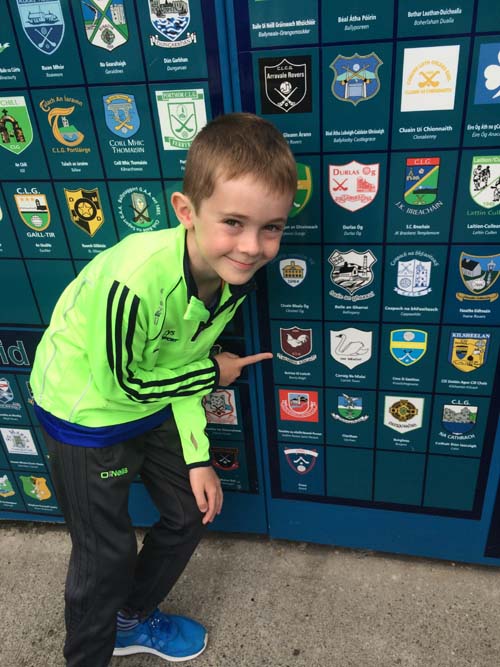 Darragh from Castlecourt, Borrisoleigh was a flag bearer at the Tipperary V Mayo football semi final in Croke Park on Sunday 21st August.
Well done Darragh!!!
---
St. Joseph's College Notes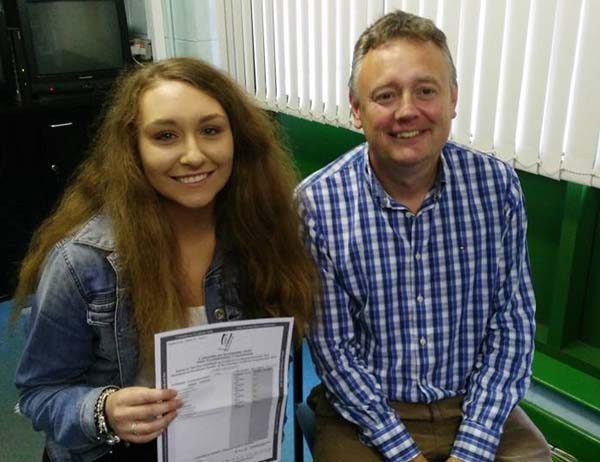 Laura Kennedy was our top repeat student (560 points) and is from Templemore. She is featured with Principal, Kevin McCarthy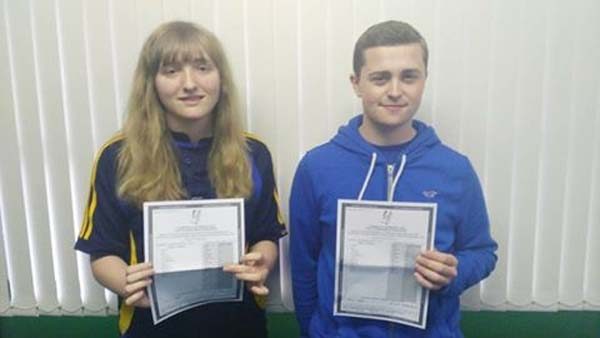 'Clough power' features Melissa Mooney and Liam Daly Dooley, top 2 students
---
Fr. Matt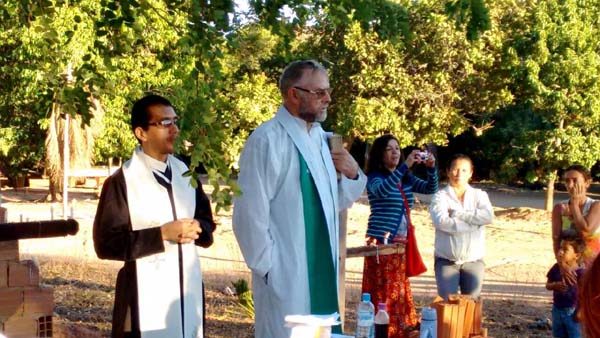 Fr. John Myers from Kerry and myself together with a few other Brasilian confreres, spent a few weeks recently on one of our Missionary journeys to some of  the more  backward areas here in our region where the people still struggle to make out a reasonable existence for themselves. There's loads of families here, despite the growth of the Brasilian economy in recent years, who still live a very humble and simple life, having no running water, no electricity, no medical attention and a very precarious school system. They generally have food for themselves because they plant the rice,beans and mandioca for their own consumption.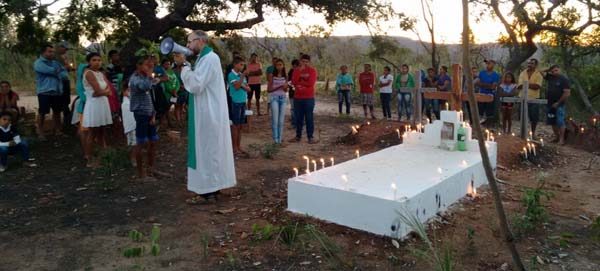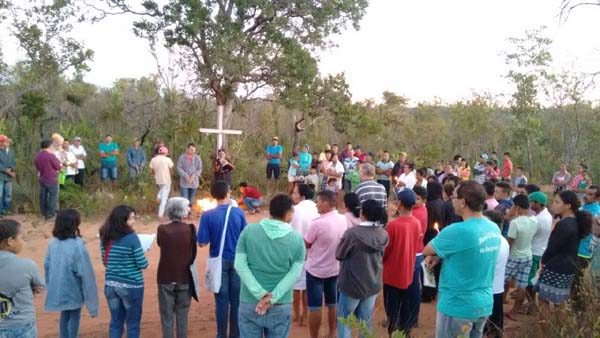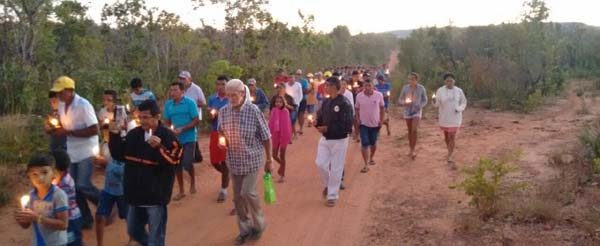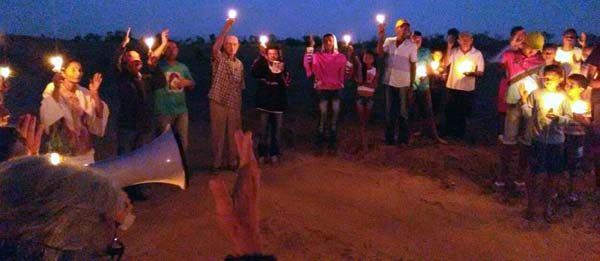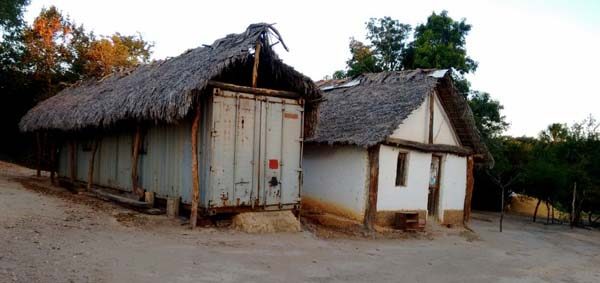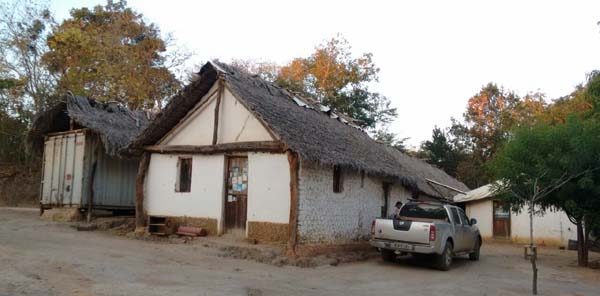 The Brasil that you have seen transmitted on television over the last fortnight during the Olímpico Games in Rio, is a very long cry from the Brasil that we are familiar with here in the  Norte and Nordeste.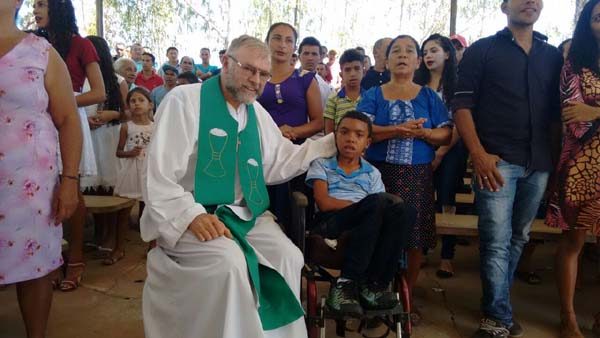 The government's mega agricultural projects, like MATOPIBA,  are forcing thousands of small farmers off their lands to plant Soja  and Corn,Eucaliptos trees etc. for exportation.  These  huge projects are bringing  with them untold damage  to the environment and especially to the small land holders in our area. In the state where I live, Maranhão, its planned to have incorporated into the MATOPIBA Project over 23 million hectares of good land within the next ten years. Its hard for the poor to hold out against these projects even  when  ridiculously small sums of money are offered for their little holdings.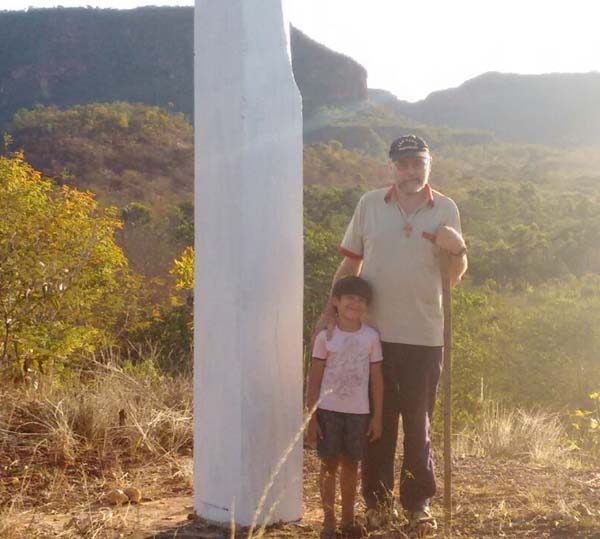 One aspect of our work here is to support the local worker organizations and to alert the people not to sell their  lands, and to resist those who come to ruin their lives, with false promises of employment and development etc. These big projects are backed by bigger companies who neither respect the people who have been living  here for hundreds of years, nor the local culture. The implantation of projects like MATOPIBA is a concrete expression of the savage capitalism, that's so vehemently condemed by our Pope Francisco, in his pronouncements and writings.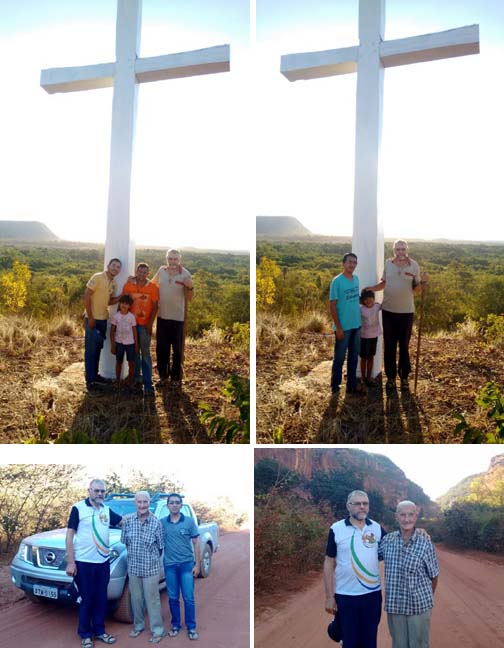 Unfortunately people sometimes take very small payment for what they own, go to live in the shanty towns in the big cities and within a short period, they are left with nothing, even at times reduced to living in the streets because they are unable to pay house rents.
You can imagine how these poor people can be easily lured into the world of crime, robbery prostitution  drugs etc. We see it as part of our  work,  try to avoid such  situations  arising ………. unfortunately we are not always successful !
So I hope one or two of these fotos can be useful for publication in the Borrisoleigh Website, and I hope also that something of what I've written can give  a little insight into the social aspect of our missionary work here in this part of Brasil.
Abraços  Padre Matias
---
House Clearance Sale 
Complete House Clearance Sale Saturday 27th August. Complete contents of house. Moving Sale. Kitchen furniture and appliances, bedroom furniture, living room furniture etc. Everything must go. Phone 086-3201557 Mary Carroll, Curraghgraigue, Borrisoleigh.
---
Borris-Ileigh Camogie Club Notes

SENIORS are training hard and are due to start Championship 2016 on Friday
September 2nd v Clonoulty (away). Remaining fixture in the group:
Fri Sept 9th v Annacarty (home).
JUNIOR B Championship commences on Saturday Aug 27th at 12 noon v Knockshegowna (home). Remaining fixture in this group:
Fri Sept 9th v Burgess (away).
MINORS
Remaining fixtures as follows:
v Burgess (home) – tbc
U14's lost out to Templemore this week.
Final Score Borris-Ileigh 3-00 Templemore 4-05. Hard luck girls. Remaining fixture: v Thurles tbc
U12's had another great win and beat Moneygall last Wednesday at home.
Final Score: Borris-Ileigh 10-07 Moneygall 1-02. Scores from: Dani Ryan 1-05, Katie Fitzgerald 3-01, Rhona Lyons 1-00, Emma Galvin 0-01, Anna Harkin 3-00 & Ava Beavens 2-00. Well done girls.
Unfortunately, we were beaten on Friday by Newport. Final score: Newport 3-04 Borris-Ileigh 1-04. Scores from Katie Fitzgerald 0-04 & Chloe Carroll 1-00.
Remaining fixture: Fri Aug 26th v Burgess (home) at 7p.m
Next U8's blitz scheduled as follows:
September 3rd, also at the Camogie Grounds.
"Like" Borris-Ileigh camogie page on Facebook for further updates.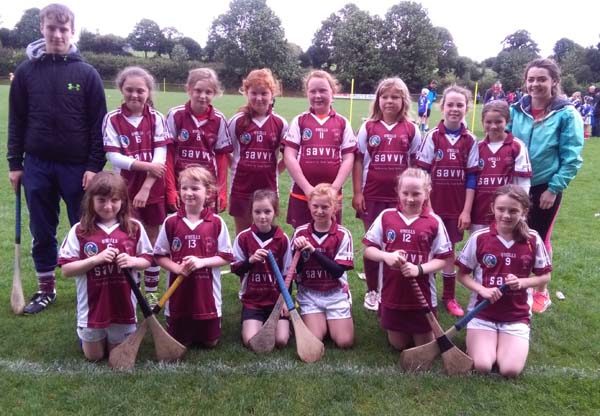 U10's participated in County blitz day last Saturday. A great morning was had by all.
Remaining U10 County blitz day as follows:
Sept 10th at the Camogie Grounds, The Ragg.
---
Borrisoleigh Playground Development
Charity Cycle in aid of Borrisoleigh Playground Development Sunday 18th September.
40K cycle commencing at McDonagh Square at 11am
For sponsorship cards contact Patrice on 086-3664456 or Evelyn on 086-1206538
---
Circuit Wars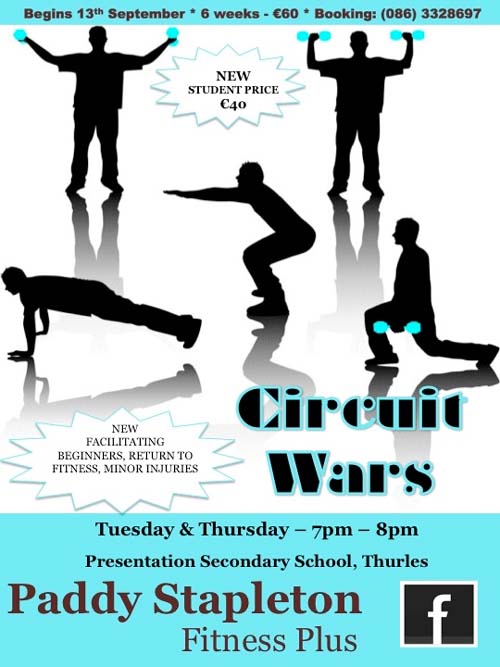 ---
Beginners/Improvers Computer Classes

Beginners/Improvers computer classes is starting up September 9th in Borrisoleigh Community Centre.
If anyone is interested in this classes please contact the community centre office at 0504 50643, Monday-Friday 9am – 1pm.
---
Borrisoleigh Scór Adjourned Meeting
The adjourned AGM of Scór will be held on Wednesday 31st August in the Marion Hall @ 8.30pm.
New members are always welcome!
---
Borris-Ileigh Juvenile Club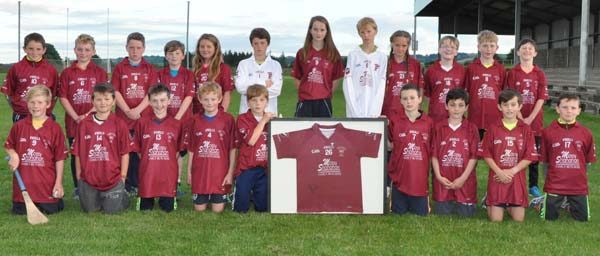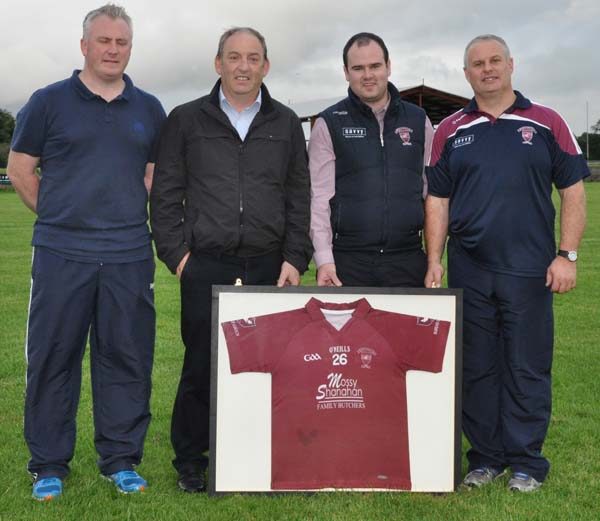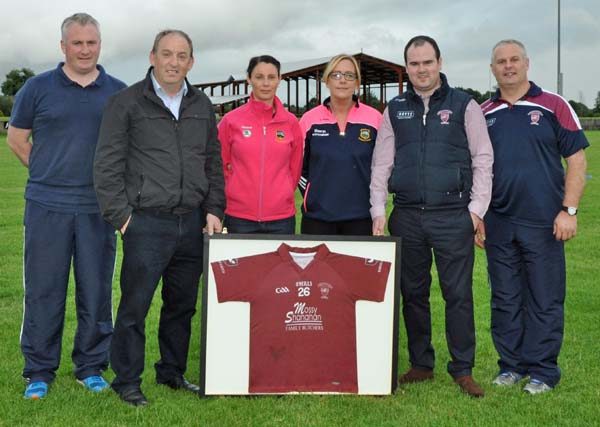 Mossy Shanahan sponsored a new set of jerseys to the U12 Panel and the club would like to thank Mossy for his sponsorship.
U6
Training continues on a Saturday morning. Text message will be sent out to confirm time.
U8
Particiapted in a blitz in Dr Morris Park last Saturday. Both teams accounted for themselves well and put in terrific performances.
U10
Participated in the Paddy Carey Hurling Tournamet in The Ragg on Saturday. Although they were beaten by Moycarkey- Borris in the semi-final they beat Boherlahan- Dualla in the Plate Final. Well done to all involved.
U12
Both U12 Teams reached the Noth Semi finals in their groups. Both Teams put in great performances but unfortunately  both teams met a very strong opposition in Sivermines  in the A group and in the B group Newport. Well done to all the players on both teams for the great work they put in during the year.
U13 League will commence shortly. Details will be sent out by text to confirm training date.
U16
Had a great victory over Roscrea recently but in the final round of the Championship last Monday 22nd we came up against a strong Lorrha/Shannon Rovers combination. The team have qualified for a quarter final place. Best of luck to all involved.
---
Borris-Ileigh G.A.A. Notes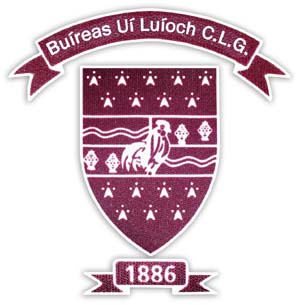 Junior: Well done to our juniors who had a great 1-12 to 1-8 victory over Burgess on a wet Saturday evening in Moneygall. The win puts of back in contention of qualifying from the group. We play Knockshegowna on Saturday evening again in Moneygall at 6.45pm.
Minor: Having qualified for the north quarter final we are provisionally down to play on Wednesday September 7th. We will inform of a confirmed date as soon as we have it.
All Ireland: We ask people to put up any flags or buntings they have and to show your support for all the lads involved with Tipperary.
The club is now taking requests for entry to the draw for an All Ireland hurling final ticket. As demand is sure to be big and only limited amount of tickets the club will receive each club member will be entitled to put their name in for ONE ticket only.
Closing date to have your name with Gerry Treacy is this Friday, 26th August, at 9pm. Absolutely no exceptions will be made after this time. Stand tickets are €80 and terrace is €40. Please specify if you want a stand or a terrace ticket.
Judging from two years ago quality of tickets will not be good so we are not expecting anything different this time around.
Senior: We are provisionally down to play our last 16 game on the weekend of 24th of September.
Underage Tournaments: Best of luck to our 3 players Ray McCormack, Kevin Maher and James Devaney who line out for the Tipperary u16 and u15 teams in their annual tournaments this weekend.
---
GAA World Games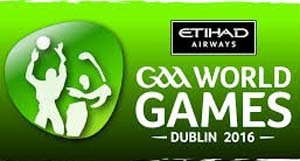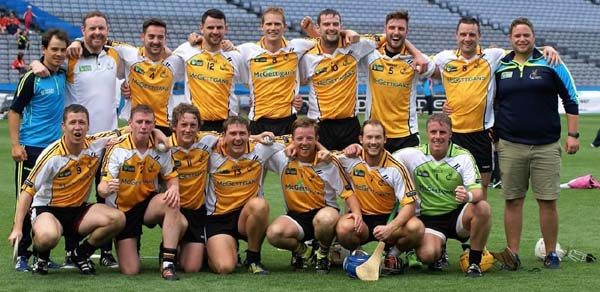 Jody Harkin captained the Middle East Hurling team to victory in a final against Australasia at Croke Park on August 12th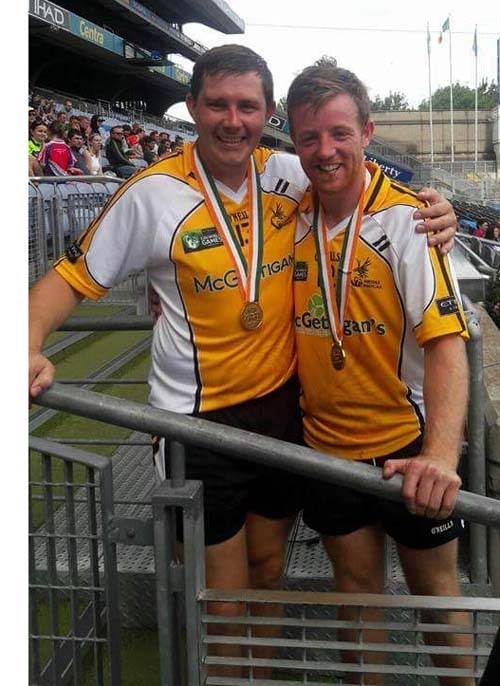 The GAA World Games is a competition that recognises the global expansion of Gaelic games across the world. Jody along with his team mates travelled home to represent the Middle East in the games held from the 7th to 14th August in UCD culminating in an exciting final played in Croke Park. He was presented with the Harry Boland cup on the steps of the Hogan stand from President of the GAA Aogán Ó Fearghaíl .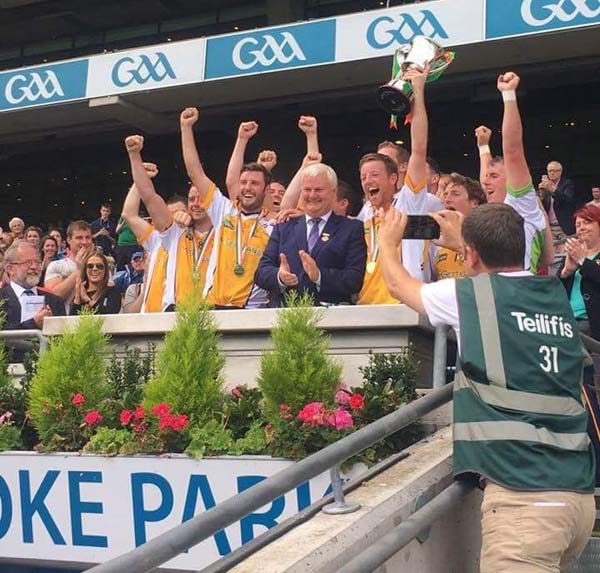 More than 1,200 Gaelic footballers, hurlers and camogie players from 11 regions around the globe came home to Ireland for the 2016 Etihad Airways GAA World Games in Dublin. Teams from as far away as Australia, South Africa, and Argentina were present, as well as teams from China, Canada, the Middle East, New York, North America, Asia, Europe, and Britain.
---
Pic of the Past ………..down memory lane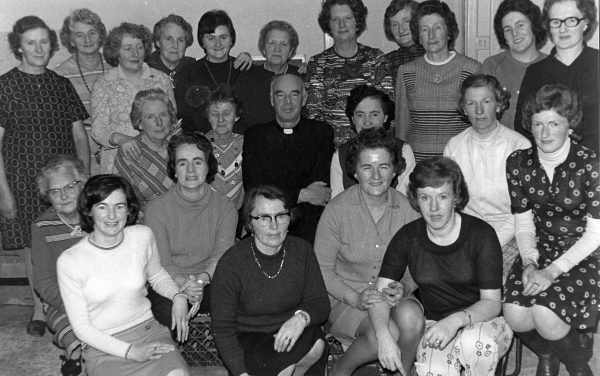 Senior Citizen's Party in the 1970s
Back: Katie Tynan, Moira Kavanagh, Lal Ryan, Mary Ryan, Annette Collins, Josie Brady, Maureen O' Dwyer, Sarah Costello, Mai Maher, Eileen Boyle and Bridie Shanahan
Middle: Mary Ryan, Eileen Ryan, Rathcarden, Rev. Tom Kennedy, Maura Ryan, Pallas, Mary Walsh and Margaret Buckley
Front: Maureen Ryan, Angela McSherry, Noreen McGrath, Sarah Shanahan, Anna Gilmartin and Mary Carroll
---
Committee: Enda Ryan, Noreen Fahy, Margaret Cowan, Marie McGrath, Aileen Óg Groome and Derry O'Donnell
Many thanks to all those who contributed photographs and news items. Remember, we need you to continue to send us material so that we can keep our website current and interesting.
Send your email to: info@borrisoleigh.ie

While we make every effort possible to ensure that the information contained in this Website is accurate and complete, we cannot accept any legal liability as a result of the inaccuracy or incompleteness of the information presented to users of this site
Also, if you like what you see and want to leave a comment, remember to use the Guestbook