23 November 2016
23 Nov 2016
Local Community Enterprise
The Local Community Enterprise have a vacancy for a secretary/book keeper, must be eligible for Community Employment Scheme. If interested please contact the Community Centre between 9am and 1pm Monday to Friday
---
Bush & Briar Evening Walk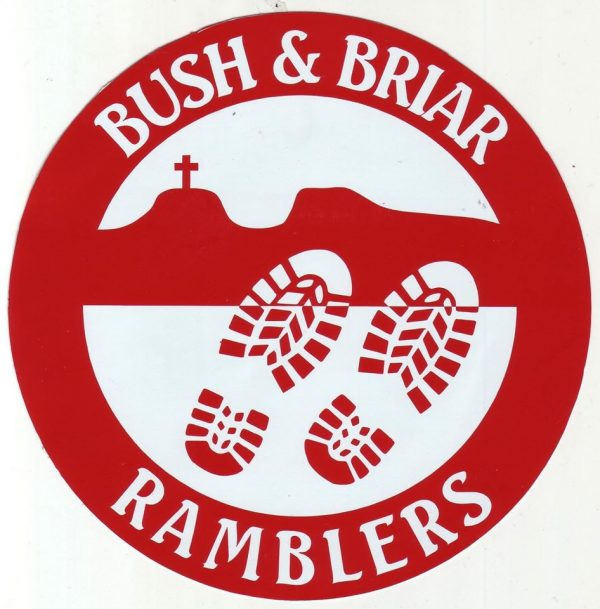 Bush & Briar are walking the Inch Loop every Tuesday evening at 7pm sharp until further notice.
All welcome to join us, walk takes approx 1 hour.
Boots, torch and hi-viz jacket essential.  Ground can be uneven in places.
Please contact Liam on 087-7622267 or Helen 087-6748147 for further details.
---
St. Cualan's Social Club
St Cualans Social Club along with the Borrisoleigh Active Social Club will hold their Christmas party in the Community Centre Borrisoleigh on Sunday December 4th. The day will start with Mass at 2pm and will be followed by Christmas Dinner with all the trimmings. A great evening of entertainment will follow with Phil & Johnny Maher providing the music and song and a host of other local talent. Who knows Santa might find time to give us a quick visit. If you'd like to join us we would appreciate names by December 1st so we know how many to cater for. Names can be given to Eileen Slattery 087 9849848 or Lucia Ryan 086 3961211.
If anybody would like to help out on the day it would be very much appreciated or if anybody would like to provide any entertainment please contact any of the above. Everyone welcome.
---
Borrisoleigh Track Attack Notes
Jack-Attack for Porto
Will Cooney's Porto team continued their fine form in group one of the Track-Attack Champions League Series with an impressive victory over the Atletico Madrid team which in turn qualified them for the knockout quarter final stages of the Series.
For the second week running, it was the performance of Jack Galvin that caught the eye as he continue to chop huge slices of time from his personal performances. Captain Will, Alan Kelly, Celia Dwan and Rachel Keane were also in impressive form for the victors.
Porto now face Nathan Hogg's Celtic team in the final head to head in the round robin Series to see who will be placed in the group winners bowl in the quarter final draw. Celtic hold a 3 point advantage but a win for Will's warriors will see them claim the top spot on score difference.
Victories for PSG and Bayern Munich teams who are captained by Ava Marie Rabbitte and Kara Young respectfully see them lead the way in group 2 with each now sitting with a total of 9 points. Joan Cummins have been in excellent form in recent weeks and last Monday night was no different as she finished as Bayern's top scorer. Denis Kelly, Paddy Kennedy and Seamus Devaney were the teams other impressive performer on the night.
Noreen Ryan and Tara Kennedy were the trump cards for the PSG team and they will be hoping to continue their excellent form in the final round robin game when the aforementioned 2 teams meet and the victors will be guaranteed a knockout spot. Ella Ryan's Monaco could well yet be the party poppers in this group as a victory in their final encounter against Leicester City could well see them pip the losers of the Bayern/PSG match on score difference.
Harry Gould's Juventus team is the first qualifier in Group 3 following their excellent win over Matilda Geraghty's Tottenham team. Abbey Young and David Skehan were their top performers on the night with both achieving the maximum points haul for their team. The performances of Sharon Harkin and Richie Tynan also contributed handsomely to their team's victory.
The second qualifying spot in group 3 is very much up for grabs with Tottenham and Benfica both sitting on 9 points and facing into a head to head in the final round robin game. Kate Minogue's Benfica team have got themselves into contention following their victory over Real Madrid with top class performances from Kevin McCormack, George Ryan and Karen Kinane greatly helping their cause.
After recording losses in each of their opening 4 matches, Ben O'Donnell's Barcelona are perfectly position to pull off the great escape after now recording back to back victories, the latest coming against Lar Stapleton's Arsenal team last Monday night.
Jeanette McInerney recovered well from her injury to record her best time to date while John Kinane, Maura Carey and Maura O'Doherty also recorded PB's to put their team in a great position heading into the final round of games. They now need to defeat Eoin Boyle's Man City in their last game while they will also need Napoli to take care of Arsenal's best efforts.
Napoli who are captained by Chloe Carroll are in the last 8 following their victory over Man City team. For the winners, Gerry Treacy and Libby Slattery were their ace performers while Trish Ryan and William Corcoran also recorded impressive PB's.
Four teams namely Celtic, Porto, Juventus and Napoli are already qualified for the Champions League quarter finals. Borussia Dortmund, Atletico Madrid, Leicester City and Real Madrid are in the quarter finals of the Europa League while the final positions of the other 8 teams will depend on the outcome of their last round robin match.
---
St. Joseph's College, Borrisoleigh
First Year Music Trip
Last Thursday, 10 November, all our first years enjoyed a day out together in Cork city. The idea was to get to know each other better and enjoy a fun day as well as having a cultural experience. Having perused the culinary delights of the, by now famous English Market and engaged in a little retail therapy, we made our way to the beautiful Cork City Hall. The theme of the concert we attended was " The Colours of Music" which was presented brilliantly by Evelyn Grant, well known presenter on Lyric FM, music educator and conductor with the Cork City Pops Orchestra. Many composers and musicians, including Pharrell Williams actually "see" their music in various colours. However the term colour in music usually refers to the timbre or tone of an instrument or group of instruments. As all first years are getting a "taster" of Music this year, it was a great opportunity for them to hear and see the instruments being played live. A highlight of the concert was Keith Hanley, Voice of Ireland 2013 winner singing with the orchestra. Another interesting aspect was D.J. and music producer D.J. Dashka who introduced the audience to his music making. It was a day to be remembered!
Junior Hurlers
On the 17th of November our Junior hurlers faced Comeragh College in the Munster Semi final. This game had a local feel to it as Comeragh were trained by Borrisoleigh native Dan McCormack. Played in wet and wild conditions in Golden scores were going to be hard to come by and hard work was the order of the day.
Borris started well and settled with an Alvis Danko point followed by a goal from the full forward. The players around the middle third were winning their battles and getting quick ball into Danko and corner forward Mikey Delaney who seemed to have the beating of their men every time.
However, the physically bigger Comeragh players started to win the hard ball and suddenly the Borris players knew they were in a game. The last ten minutes of the first half were full of activity as Kevin Maher got a lucky goal from distance but up at the other end Comeragh had a penalty got narrowly over the bar and from their next attack they had the ball in the net only for it to be disallowed. Half time score was 2-4 to 5 points in favour of Borris.
Comeragh roared into the second half and had the lead down to two points before Borris knew what was happening. Next was the turning point of the game, a second penalty was awarded to Comeragh and they used a different player to hit it but this time Pauric Stapleton made a save and from the clearance Borris got the next score. This four point turnaround was the building blocks from the victory along with some switches to key players which gave Borris a different dynamic to finish the game out. Final score:
St. Josephs College:        2:11
Comeragh College:          1-7
Team:Pauric Stapleton, Harry Young, James Kelly, Cian Stapleton, Seamus Ryan, Dan Ryan, Sean Dunne, Adam Ryan, Kevin Maher, Michael Ryan, Cathal Ryan, Barry McCarthy, Harry Stapleton, Alvis Danko, Mikey Delaney. Subs, Liam Ryan, Fintan Holland, Mark Kinane, Jack Fitzgerald, Cathal Hogan and Daniel Fahey
Senior Hurlers
St. Joseph's College, Borrisoleigh 4-16
Colaiste an Chraoibhin, Fermoy 1-11
Our senior hurlers recorded another impressive victory in their Munster championship campaign last Tuesday ,Nov 15th with a 14 point victory over a tough Fermoy challenge.
St. Joseph's set the tempo for a high scoring game with a blistering start to the game with points from Kevin Maher and Nicky Cooney followed soon after by 1-1 from Robert Delaney and an excellent Kevin Maher point. At the other end of the pitch, Fermoy were slow to start but soon found their range hitting five points in a row broken only by Matt Ryan recording the final score of the half to leave the score 1-7 to 0-5.
With such a small gap  between the teams a solid start to the second half was essential and Alvis Danko stepped up to the mark hitting over the first score and working well with Richard O Donoghue and Nicky Cooney to set up Conor Looby for the first of his two goals. Some substitutions at this stage freshened up the team but the backline of Oran Bergin, Patrick O Connell, Aaron Reid and Cathail Ryan stood solid and reduced Fermoy's scoring rate dramatically.
Indeed ,it was talismanic full back Seamus O Farrell who sealed victory in many people's eyes with a monstrous score from inside his own half to put us ten points up.
A goalkeeping change released Tim Mc Cutcheon to the forward line and he reveled in his new role hitting a rapid 1-2. Jamie Corcoran's hard work throughout was rewarded with a score too whilst Robert Delaney knocked over the final score of the game to seal a semi final place in a few weeks time .
A note too to our substitutes, Niall Slattery, John Ryan, Harry Younge and Pauric Stapleton who all came on to make a telling contribution. Michael Lavery, Cathail Ryan and Seamus Ryan are set to return for the next day . The overall panel is looking very strong which will give manager Ray Mc Loughney some selection dilemmas ahead of the challenge posed by Colaiste na Trocaire, Rathkeale in a few weeks time .
1 Tim Mc Cutcheon 1-2
2 Oran Bergin
3 Seamus OFarrell 0-1
4 Antony Ryan 0-1
5 Patrick O Connell
6 Aaron Reid
7 Cathail Ryan
8 Matt Ryan
9 Richard O Donoghue (Captain)
10 Jamie Corcoran
11 Bob Delaney 1-5
12 Kevin Maher 0-2
13 Nicky Cooney 0-2
14 Conor Looby 2-0
15 Alvis Danko 0-2
Subs: John Ryan 1-2 ; Harry Younge, Niall Slattery, Pauric Stapleton
Next game vs Colaiste na Trocaire, Rathkeale
Volleyball
Volleyball
On Wednesday last, St. Joseph's College Borrisoleigh hosted the All Ireland Senior Boys Quarter-Finals for our group. The first team we played was Glenstal Abbey. The team got off to a very good start and showed little nerves in their opening set. Guilio Sparacio, who had a great game acted as the pivot of the team, setting up numerous balls. Oran Bergin followed suit and fed high ball to his team mates. Aaron Rabbitte always looked comfortable around the court and returned some great ball. St Joseph's took the first set and the second set despite a good comeback from Glenstal.
Next up was Carlow VEC. This proved to be a much tighter match. St. Joseph's were trailing 3 -13 in the first set before they refocused. Nicky Cooney was leaping in the air at every opportunity to smash ball down with devestating effect as was Patrick O'Connell (co-capt) who scored some great points. Solid work from Aaron Reid who was reliable under the ball and held service for a long period which brought us right back into the game. Tim McCutcheon played his part well at the net to return all balls. St Joseph's took the first set and a very tight second set ensued. The score was tied all the way and it was up to John Ryan (co-capt) to step up with two cracking points that Carlow had no reply for.  St. Joseph's eventually edgedout a good Carlow side, 26-24.
Next up the boys play Colaiste an Eachreidh of Galway and Sutton Park School of Dublin in the All-Ireland Semi-Finals. We wish them all the best of luck!
Team: Aaron Reid, Guilio Sparacio, Patrick O'Connell (cc), John Ryan (cc), Nicky Cooney, Oran Bergin, Aaron Rabbitte,  Tim McCutcheon, Daire Kavanagh.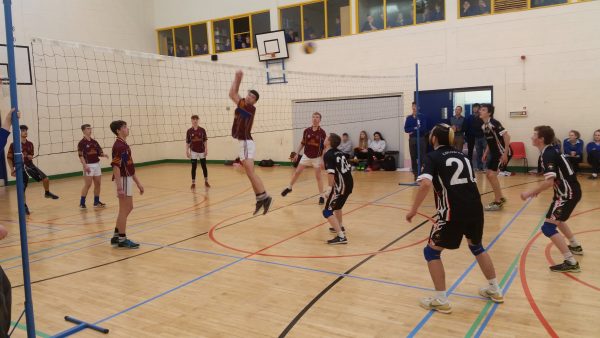 ---
Scór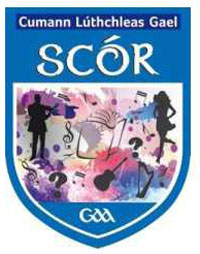 The north final of Scór na nÓg was held in Bridhill hall last Friday night.  Borrisoleigh had great success.  We entered four competitions, and out of the four competitions we won three.  Congratulations to Joseph Boyle who won solo song, Leiriu group who won with their act 'Annie Moore' and to the set dancers who won and performed two figures of the plain set.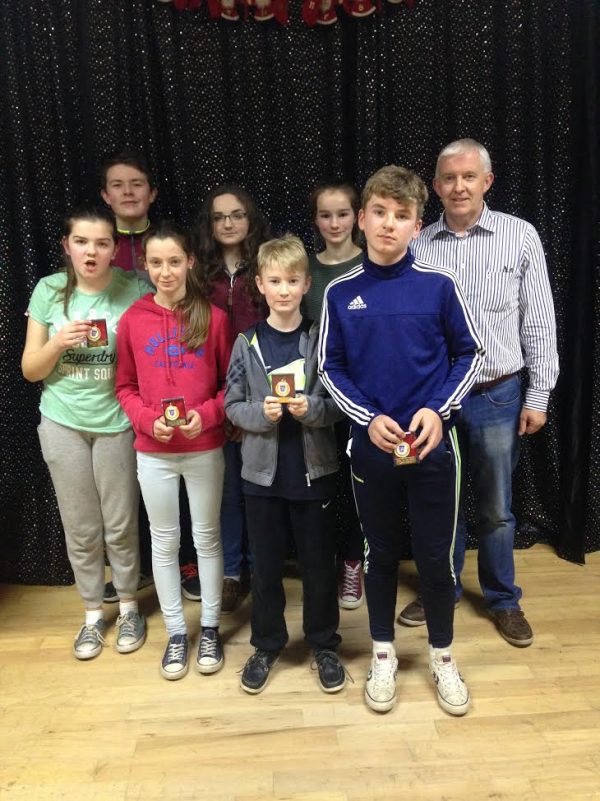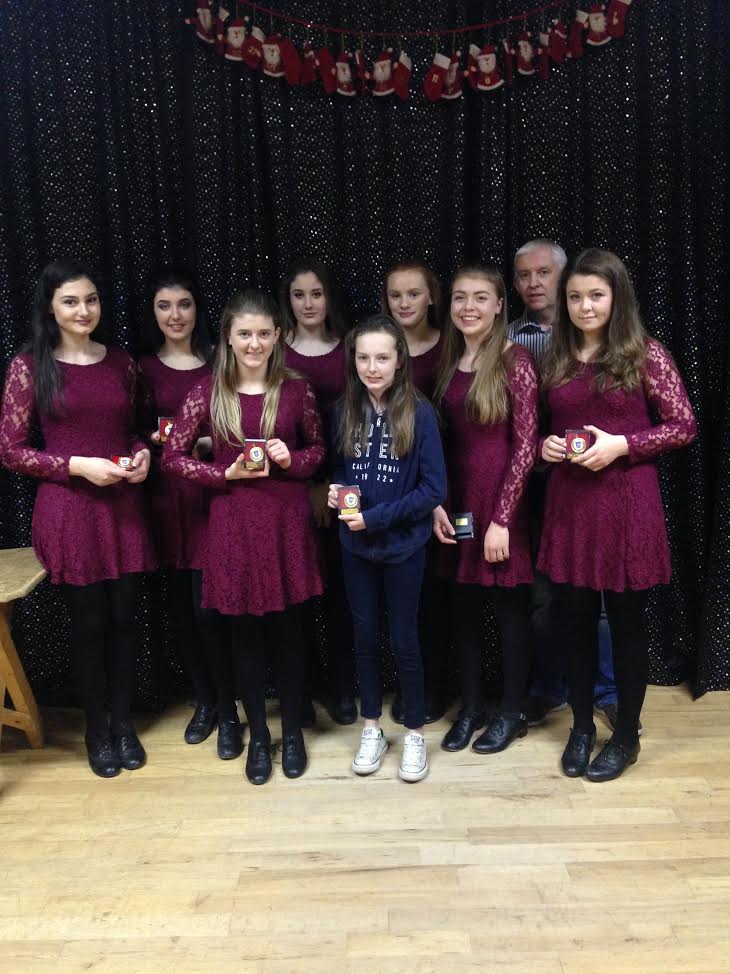 All roads will lead to Cashel on the 2nd of December where the county final will take place.  Best of luck to all the Borrisoleigh participants.  All support would be greatly appreciated.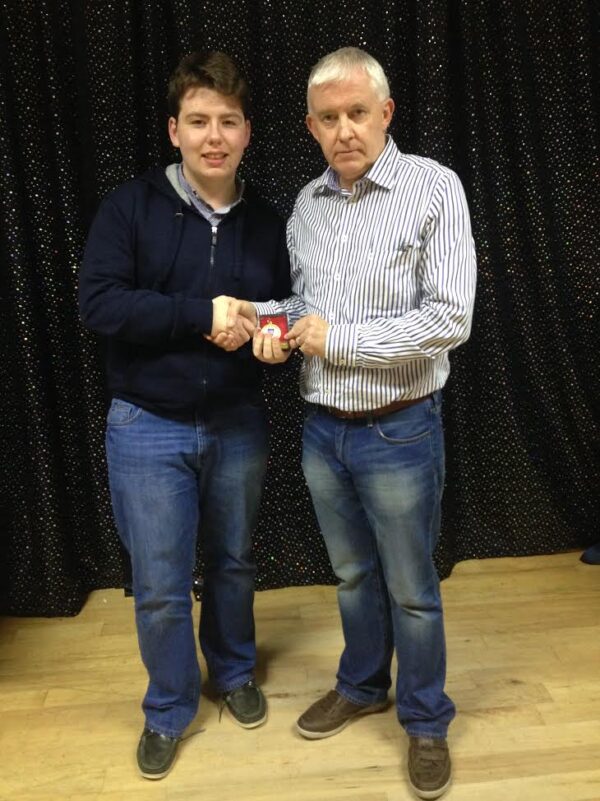 ---
Borris-Ileigh GAA Club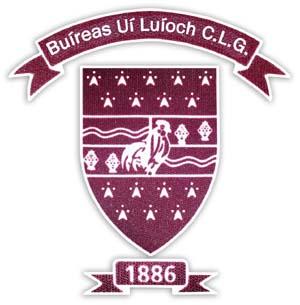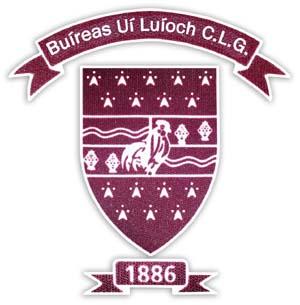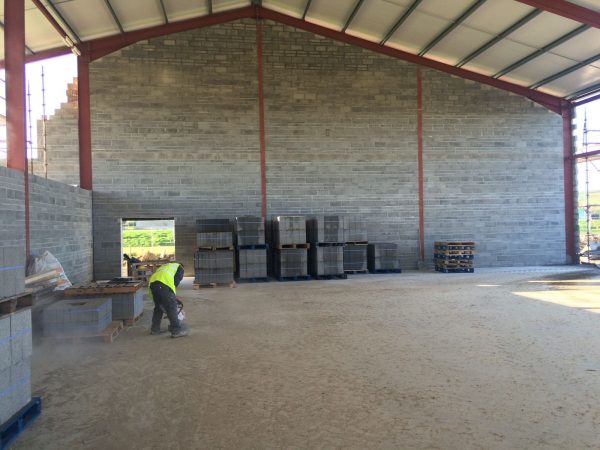 Development: As you will have seen passing through the town, the blocks are flying up on the sports complex. Fantastic work has taken place and it is hoped that the building will be sealed in the next few weeks.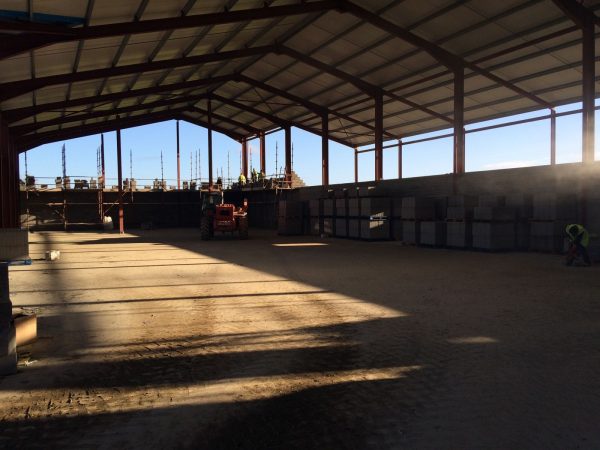 Of course all of this great work has to be paid for. A large number of people have signed up to our €250 per year (for three years) fundraiser. However we still require more people to sign up so we can complete and pay for the project in the time frame we have set out.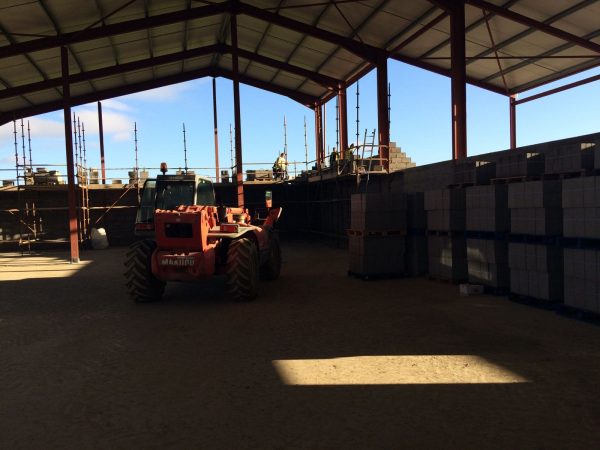 We appeal to all those who have promised to pay into it to contact their promoter and make the payment. We will also be calling around to houses in Borris on Wednesday nights next to drop off leaflets about making payments.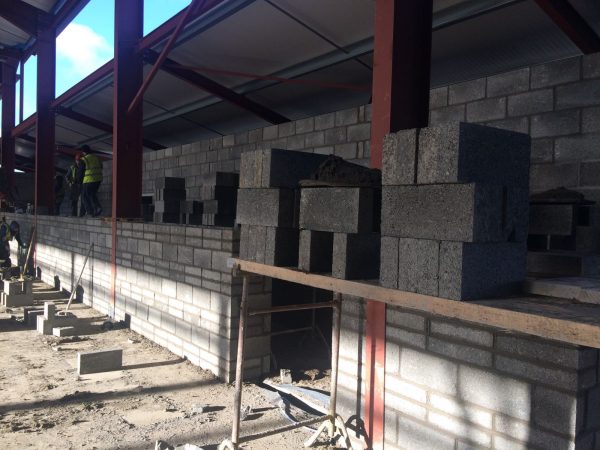 If you are interested in signing up and haven't heard from someone you can contact Mark Stapleton, Henry Groome, Don Ryan, Bobby Ryan, Martin Ryan, Diarmuid Kinnane, Frank Cooney or Johnny Maher.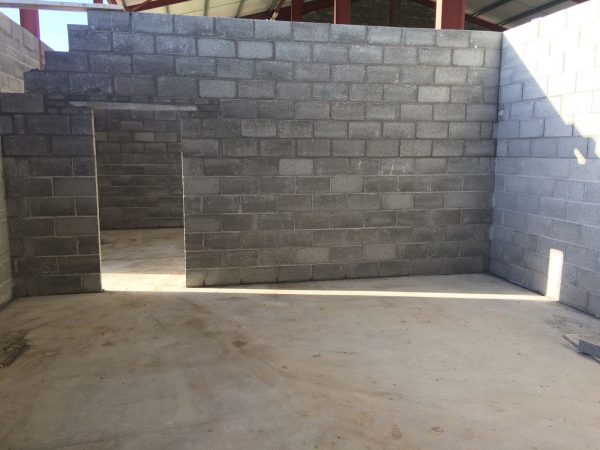 When the project is completed all those who contributed to the cause will be acknowledged in the complex for their generous contribution.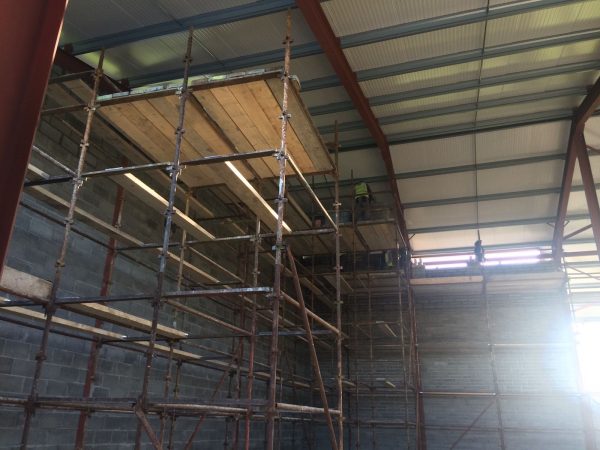 U21: Our u21 game v Toomevara will take place this Sunday in the north semi final. The game throws in at 2pm in Templederry. We hope there will a big turnout to support the lads
AGM: In the coming weeks nominations will be sought for officers of the club for the forthcoming AGM. If you are interested in getting involved at some level please contact Gerry Treacy. We will also be looking for people to get involved with underage teams so if you think you would be able to help out please get in contact
Retirement: The club would like to wish Paddy Stapleton all the best following his retirement from inter county hurling. Paddy made his championship debut in 2008. He retires with a highly impressive haul of a National League Title, 6 Munster titles and 2 All Irelands. He was a tough, uncompromising and committed hurler and was a highly regarded member of a very talented bunch of hurlers.
Date for the diary: On December 10th we will be hosting a night at the dogs in Thurles Greyhound Stadium. This will be a great night out and fun for all. Tickets are now on sale.
---
Pic of the Past ………..down memory lane
---
Committee: Enda Ryan, Noreen Fahy, Margaret Cowan, Marie McGrath, Aileen Óg Groome and Derry O'Donnell
Many thanks to all those who contributed photographs and news items. Remember, we need you to continue to send us material so that we can keep our website current and interesting.
Send your email to:info@borrisoleigh.ie

While we make every effort possible to ensure that the information contained in this Website is accurate and complete, we cannot accept any legal liability as a result of the inaccuracy or incompleteness of the information presented to users of this site
Also, if you like what you see and want to leave a comment, remember to use the Guestbook
---