22 November 2017
22 Nov 2017
Marian Hall Bingo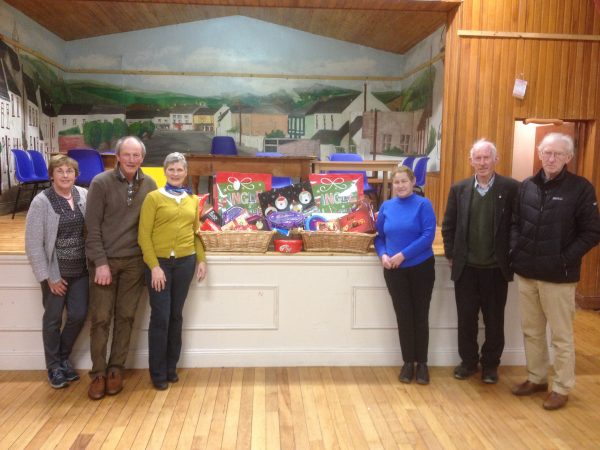 During the month of December, there will be four hampers and lots of spot prizes each night, along with the usual bingo prize money. All are welcome Tuesday nights at 8.30pm.
---
St. Joseph's College Notes
Soccer Notes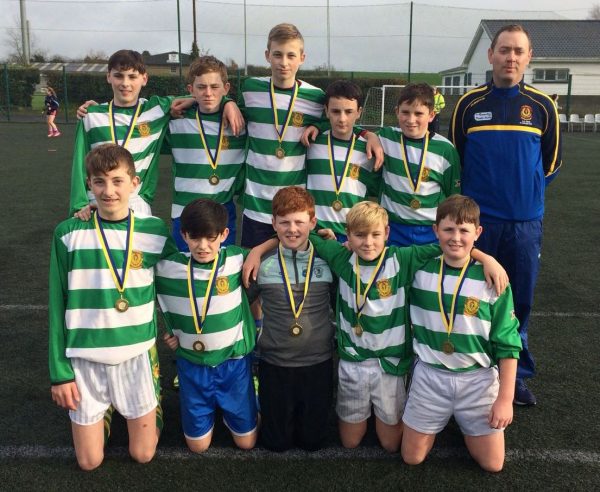 St Joseph's College first year boys turned their attention to soccer, winning firstly the Mid Tipperary Futsal Championship (5 a side soccer on Astroturf) and took on the cream of the South and North schools to emerge victorious as Tipperary Futsal Champions 2017. This talented group of boys will represent Tipperary in the Munster finals next week in Waterford IT. Best of luck to them. Congrats go to the girls Futsal team who won their Mid Tipp title too.
Twenty four hours later, the boys were out in their first competitive 11 a side soccer match, a group game at home to Patrician College, Fethard. Thanks must go to Clodiagh Rangers for hosting this match. St Joseph's College took an early lead thanks to Tom McCutcheon, but poor concentration led to Patrician College scoring soon after, leaving the spectators expecting an end to end match. Neither team disappointed, with Tom McCutcheon scoring again for St Joseph's College but within a minute, Patrician College were level again. A double substitution for St Joseph's College, led to the introduction of man of the match, Colin Walsh. His link play, tough tackling and directing crossing from the right flank, led to two goals for St Joseph's College, within five minutes of his introduction. St Joseph's College went on to score two more before the break with the ever willing runner Gavin Ryan, scoring a brace, Tom McCutcheon completed his hat trick and Ted Evans scored from close range.
Into the second half with tough underground conditions, neither team had time on the ball. St Joseph's College subs Michael Cox and Eoin Lavery, caused Fethard endless problems with their runs and movement. This led to Gavin Ryan, a thorn in the Fethard defence throughout, to skip in for his third and for St Joseph's College, the final goal of the morning.
With the goal of the day, the three points were achieved, and the boys' thoughts switched back to the Munster Finals in the Futsal with hopes to achieve a first for St Joseph's College on the soccer front.
---
Borrisoleigh Choir
The Borrisoleigh choir will have a choir practice on Wednesday, November 22nd in the Church from 8 to 9 pm. We are beginning practice for Christmas. We would love to see new members of any age and all our present members too.
---
Christmas Lights in Borrisoleigh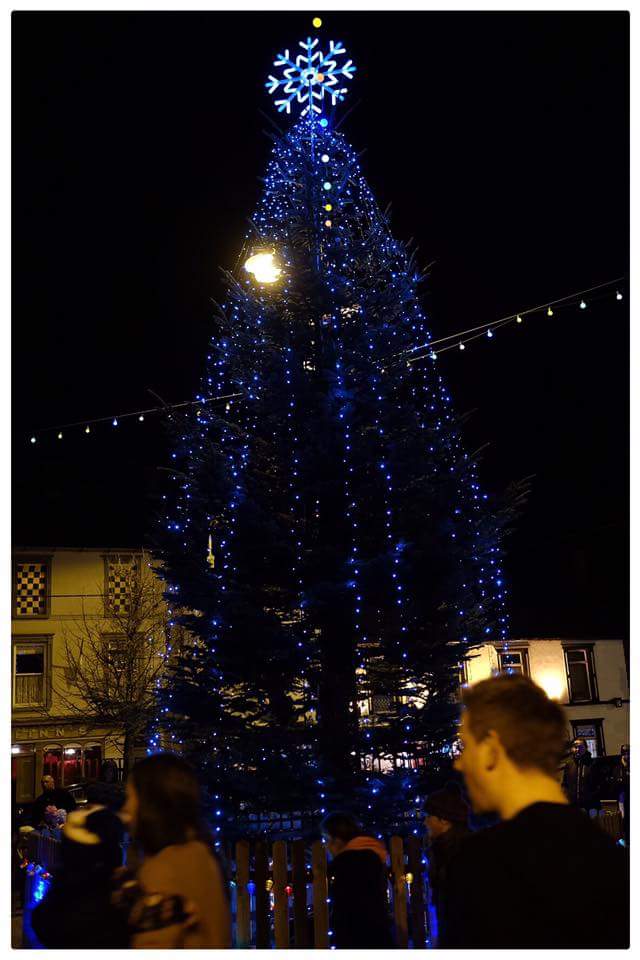 Borrisoleigh festival committee are putting up the Christmas tree on Saturday 25th. Please have your car removed from the square by 8am on Saturday morning as trailers & machinery will need access. Christmas lights will be turned on on Dec 3rd this year. Festivities will commence at 6.30pm
---
United States Air Force
Declan White son of Christena O'Dwyer and Russ White grandson of Bridget O'Dwyer of Currabaha recently joined the United States AirForce. His Father MSGT Russ White served for 25 years and grandfather Tug served for 4 years! He is currently stationed at Lackland AFB Texas.
---
St. Cualán's Social Club
St. Cualan's Social Club/Borrisoleigh Active Social Club are having their Christmas party on Sunday December 3rd.
The day will start with Mass at 2pm in the community Centre followed by Christmas Dinner and entertainment provided the Phil Maher and a host of local talent.
We also hope that Santa Claus will be able to give a call to say Hello to everyone. If anybody would like to contribute a spot prize for the party we would be delighted. Anyone interested in going please give your name to either Eileen 087 9849848 or Lucia 086 3961211 before Friday Dec 1st.
St. Cualan's Social Club church gate collection will take place at all masses this weekend Nov 25 & 26. Your support would be greatly appreciated.
---
Borrisoleigh Track Attack Notes
Brilliant Achievement by Marathon Runners
The Borrisoleigh Marathon Runners hosted a presentation night in the Community Centre last night where monies totalling €8,250, collected on foot of their efforts in the SSE Airtricity Dublin City Marathon were presented to the three choosen charities namely North Tipp Hospice and the Sean Gleeson and Billy Goulding recovery funds.
The marathon group would like to thank sincerely each and every person who supported our fundraising efforts. Donations received exceeded our highest expectations.
We would also like to thank Track Attack, Borris-Ileigh GAA Club, Borrisoleigh Town Park and Borrisoleigh Community Centre who supported and facilitated us in different ways over the past few months.
Maria Mc Grath, Angela Shanahan and Catherine Gleeson spoke on the night and were very appreciative for and overwhelmed by the generous donations.
---
Lecture on Bishop Joseph Shanahan
The Apostle of Nigeria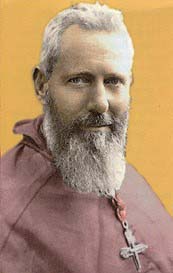 He was born near famous Glenkeen in Borrisoleigh in 1871 and raised in Templederry, where he completed his primary education at Gurtnagoona national school. Joseph Shanahan studied for the priesthood in Paris, where his uncle was a Brother in the Congregation of The Holy Ghost Fathers. Returning to Ireland just prior to the turn of the century, he taught for a period at Rockwell College before his ordination in Blackrock College in 1900.
The lecture, given by John Flannery of Ormond Historical Society, as well as giving the background, will focus on much of Joseph Shanahan's life as a missioner in Africa. It will tell of his founding of the Sisters of the Holy Rosary to help him in his work in southern Nigeria, the work he done in transforming that area in the fields of hospitals and education and his primary motivation, spreading of Christianity in that part of Africa.
As with anyone of high ideals and high motivation, his life was not without its share of controversaries. His legacy today is permanent across Nigeria in the form of schools, hospitals and Christian communities and to this day his memory is venerated and celebrated.
To hear the story of Bishop Joseph Shanahan, Apostle of Nigeria, come to Borrisoleigh Community Centre, Wednesday 29th Nov at 8.00pm. Admission €5.00.
---
Lip Sync Battles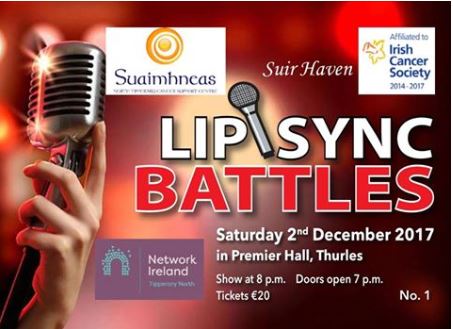 Come along and enjoy a great night to kick start the Xmas celebrations.If anyone would like a ticket or to sponsor the event contact 087/6522976 or 086/4030458. Music afterwards by SESKIN LANE
---
Parent, Toddler and Baby Group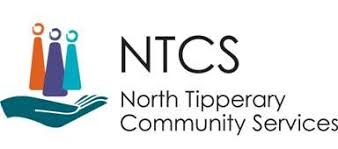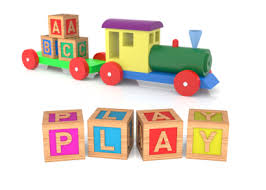 Parent, Toddler and Baby Group are back every Wednesday Morning from 9.30am to 11am in the Community Centre, Borrisoleigh.
Further information Please ring Bridget at 087 2780029
---
St. Stephen's Day 5km Run and Walk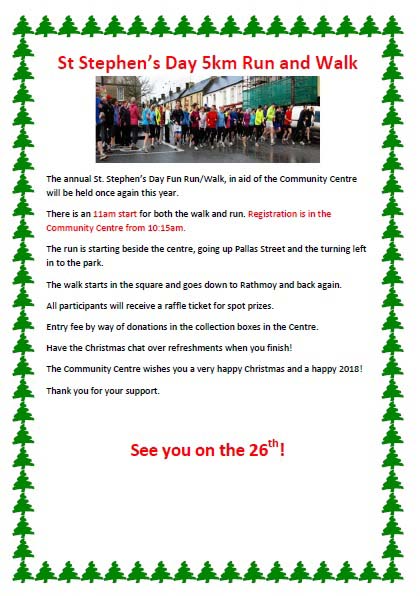 ---
Borrisoleigh Community Centre
Wanted: High-chairs
Borrisoleigh Community Centre is asking for donations of High-chairs that are in good condition.
We've been asked on a number of occasions at functions if we had chairs for babies and its a service we would love to provide to people with young families. Any chairs would be gratefully received.
---
Borris-Ileigh Camogie Club

AGM
Our A.G.M. took place recently with a great attendance and lots of new faces to be seen. The following officers and managers have been elected for 2018:
Chairperson: Mike Galvin,
Vice Chairperson: Colm Healy,
Secretary: Darragh Ryan,
Assistant Secretary and Registrar: Paula Ryan,
Treasurer: Triona Fitzgerald.
Child Welfare Officer: TBC
PRO: Catherine Delaney.
The club would sincerely like to thank outgoing Vice-Chairperson Carmel Harkin and Child Welfare Officer Denise Hogge for all their work on the committee.
Managers:
Senior: TBC
Junior: TBC
Minor: Ruairi O'Connell.
U16: Francis Doolan.
U14: Mike Galvin.
U12: Brendan Fanning, Liam Stapleton.
U10: Kevin O'Brien, Patricia Ryan.
U8 & U6: Marion Hodgins & Colm Healy.
---
Graduation
---
Wood Carving Course
Some photos of wood carving classes before, during and the finished product.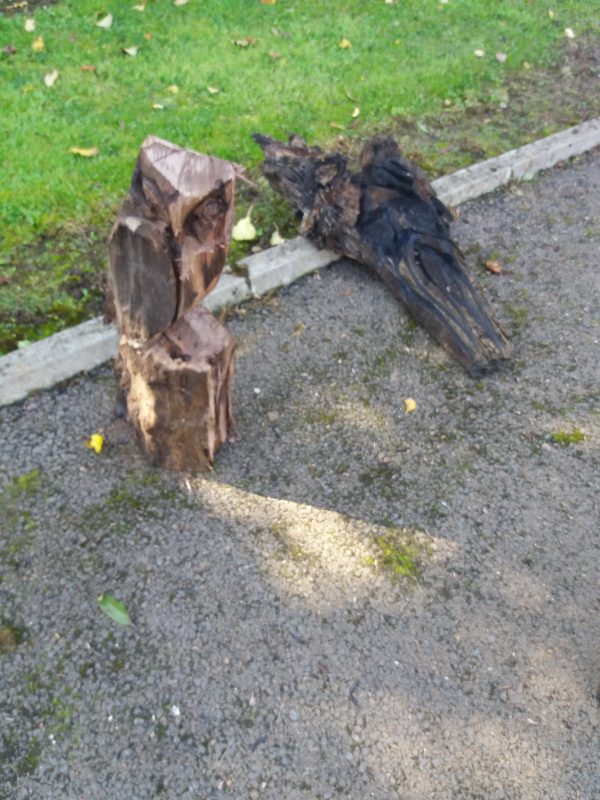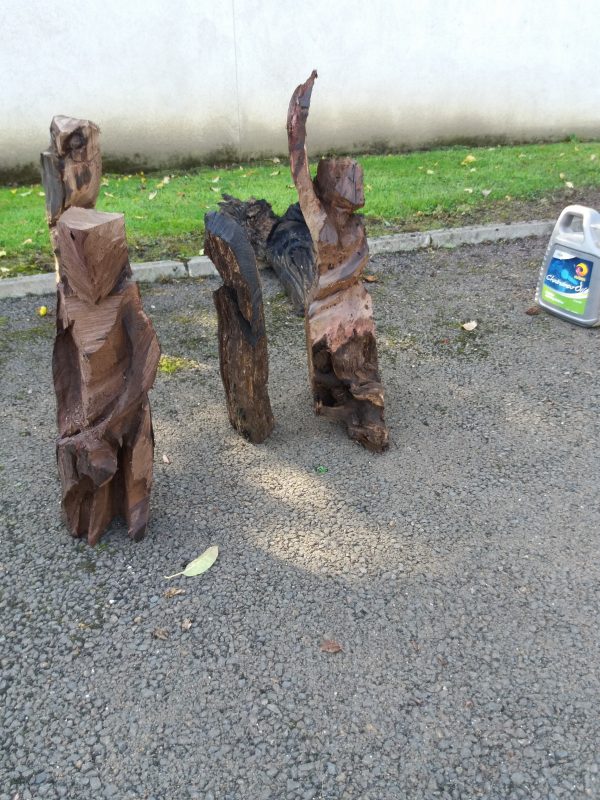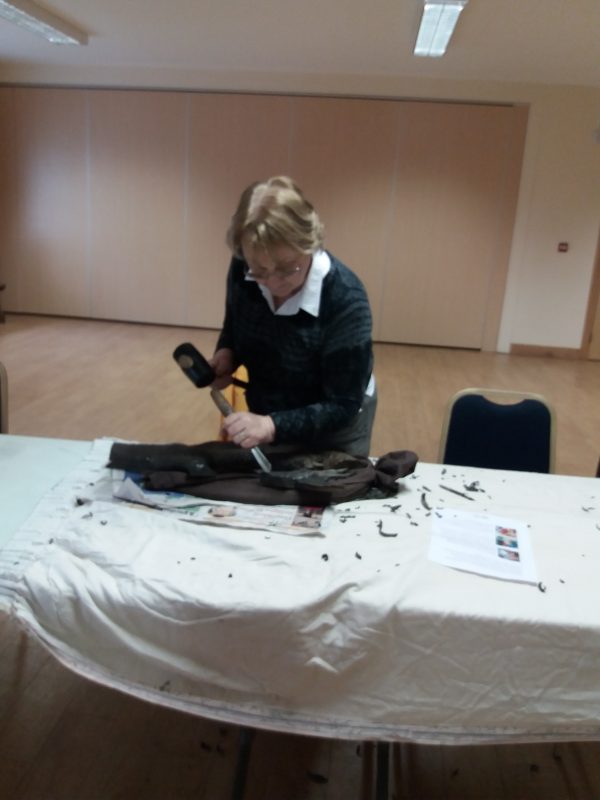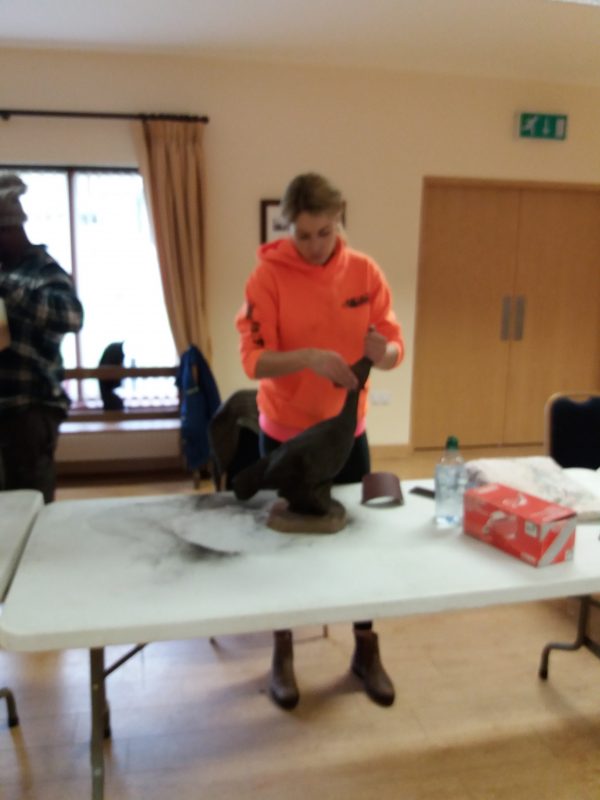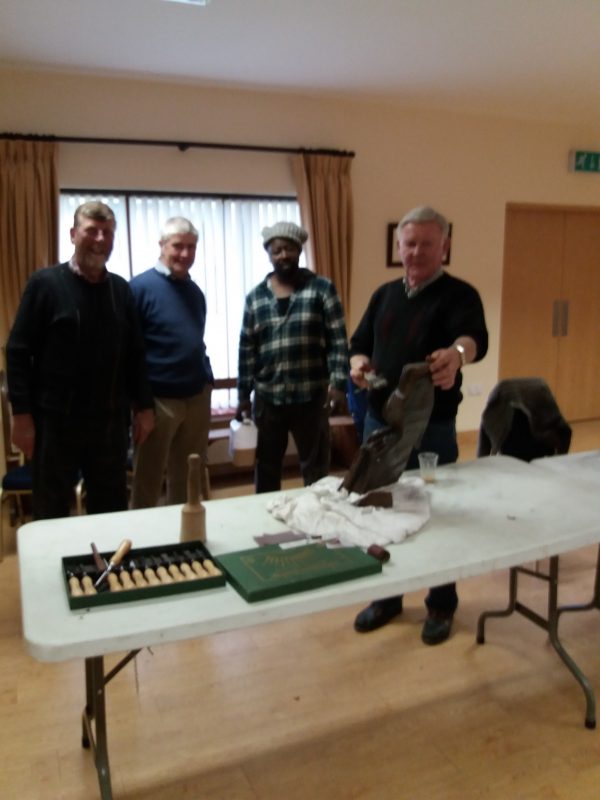 ---
ETB Courses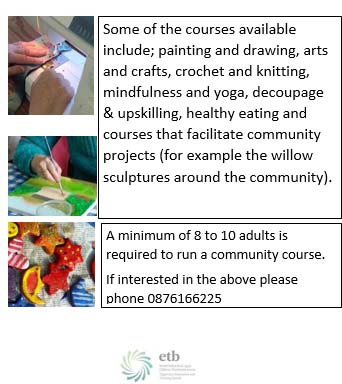 ---
Scór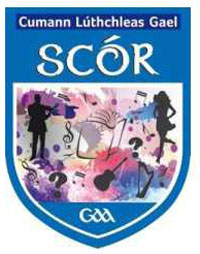 The North Final of Scór Na nÓg was held in Borrisoleigh on Friday the 17th of November. A big congrats to our Set Dancers and Léiriú on getting through to the County Final to be held in Cashel on Sunday 3rd December.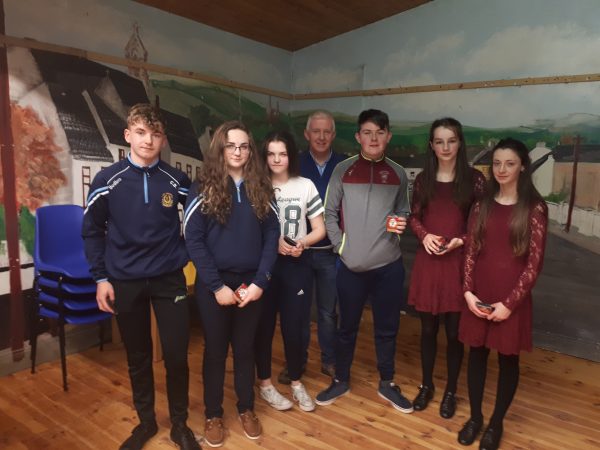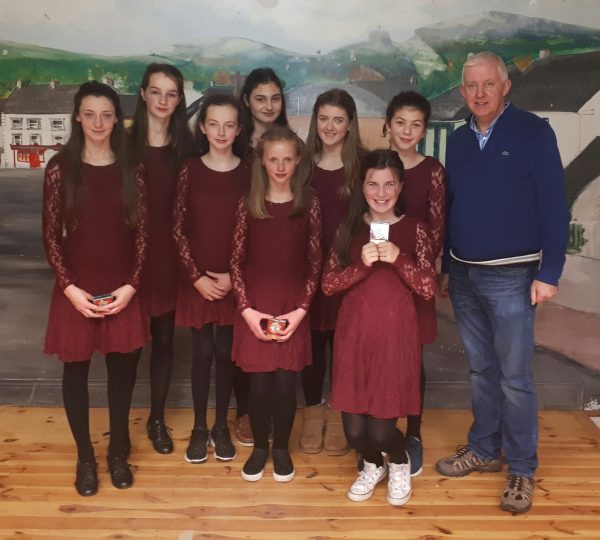 ---
Pic of the Past ………..down memory lane
---
Committee: Enda Ryan, Noreen Fahy, Marie McGrath and Derry O'Donnell
Many thanks to all those who contributed photographs and news items
Remember, we need you to continue to send us material so that we can keep our website current and interesting.
While we make every effort possible to ensure that the information contained in this Website is accurate and complete, we cannot accept any legal liability as a result of the inaccuracy or incompleteness of the information presented to users of this site.
Also, if you like what you see and want to leave a comment, remember to use the Guestbook