Track Attack
Superhuman Effort from Trevor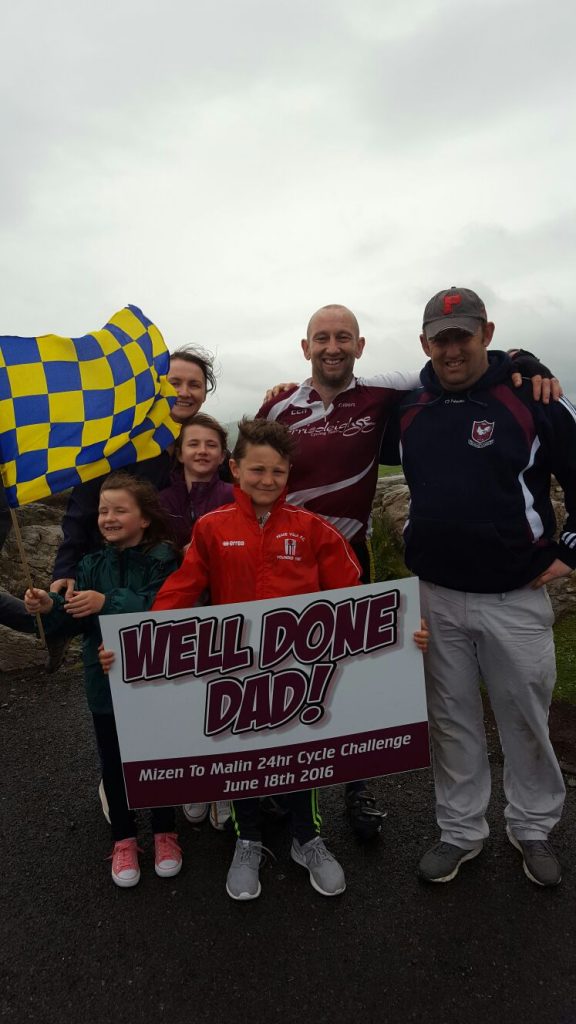 Trevor with Evelyn, Ella, Therese, Eamon and Jamie at Malin Head
On Saturday afternoon last, Trevor Groome along with Barry Meehan, Davy Cullen and Pat Healy set out from Mizen Head in Co Cork with a view to cycling to Malin Head in Co Donegal in a 24 hour challenge. It's a trek that many would fail to complete in a car due to the fatigue of driving but the quartet of competitor involved here are no ordinary athletes, they are a rare breed.
The weather that greeted them on their journey was mist and rain for long spells but when one's mind is tuned in to completing such a daunting task, such elements would not act as a deterrent in any way. When talking to Trevor during the week, he predicted that if all went well and to plan, the quartet would hit the Nenagh bypass at 11:30pm on Saturday night. They hit that stretch of road at 11 o'clock so the finishing time target was very much within their grasp. While we were in the comforts of our beds throughout the night, the boys just drove on with an unrelenting pace of 32km per hour and as the passing kilometres were been ticked off, the finish line was getting closer while the clock kept on spouting positive readings.
The updates kept coming and when the quartet took flight for the last leg of the journey after refuelling in Muff in Co. Donegal, it was then obvious that the 24 hour target time was going to be shattered. When crossing the finish line at Malin Head, the clock read just shy of 21 hours. If you were to eliminate the food breaks en-route, the total time in the saddle was 18 hours and 56 minutes. The quartet's efforts could be described as superhuman, unbelievable and astonishing. All four deserve a huge nod of respect from anyone with any slight knowledge and interest in any code of sport. Their sense of achievement when crossing the finish line must have been surreal and surely not surpassed in their future sporting endeavours.
All involved in Track-Attack would like to congratulate Trevor and his colleagues for their outstanding achievement. We would like to sincerely thank Trevor for offering to do the event in aid of our club. Everyone involved in the venture from the cyclist to their respective cycling clubs and the backroom team that included 2 vehicles travelling with them at all times deserve tremendous credit for their efforts. A huge well done to you all. Since the journey has been completed, the only question been asked around Borrisoleigh since is "What will Trevor do next?". Only time will tell but something tell me that the "madness" isn't quite finished yet!!!!!!!!
Borrisoleigh 5Km
The 3rd annual Borrisoleigh 5km is only 3 weeks away and it promises to be the best yet. We have a very attractive event put together with an excellent array and quality of prizes on offer. We will have a full update on all event happening next week but in the meantime, stick Thursday 14th July in your diary and make your way to Borrisoleigh for an 8pm start.
Track-Attack on Tour
Our Track-Attack on Tour Series continues next Monday night with a trip to the Ragg. With an 8pm start, we will meet at Younges Pub at 7:45pm. All are welcome.
---
 Borrisoleigh Community Games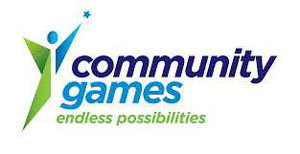 Tipperary Athletics Championships 2016
Templemore Track
Sunday 26th June @ 10.30am
---
Volunteers Wanted
Are you interested in having your village looking well  ?
Have you some time to spare  ?
Voluntary  help needed to  look after flower beds in the area
Meeting place every Tuesday at 10 am in the Park
Please bring own tools.
---
ECDL (European Computer Driving Licence) Course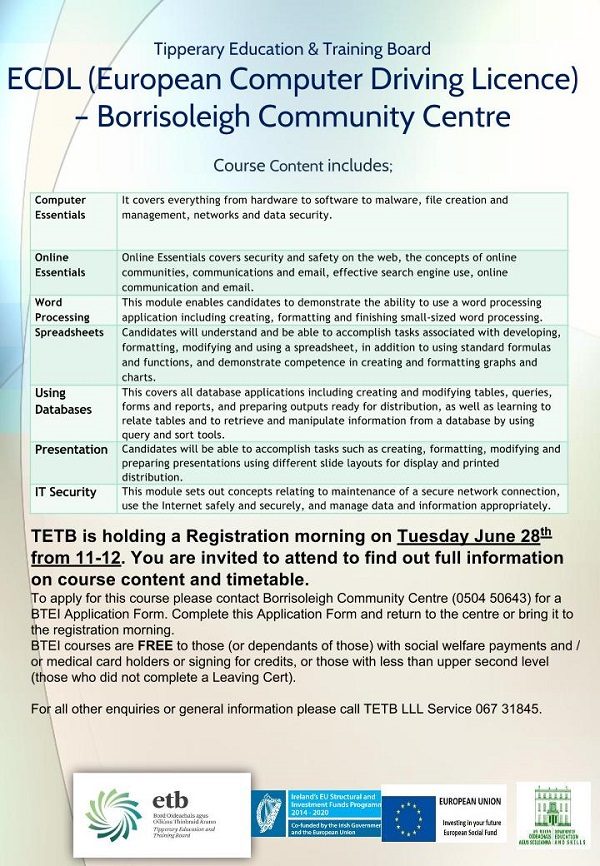 ---
Borrisoleigh Active Social Club
We are having a day trip on July 1st to the Kildare/Newbridge area. Places we are planning to visit are The National Stud, The Japanese Gardens, Newbridge Silverware and Museum. As there is a lot of interest in this trip we would appreciate it if anyone who intends travelling would let us know by Friday 24th June. Contact Lucia 0863961211, Dolores 0863815020 or Eileen 0879849848.
---
A.M Bootcamp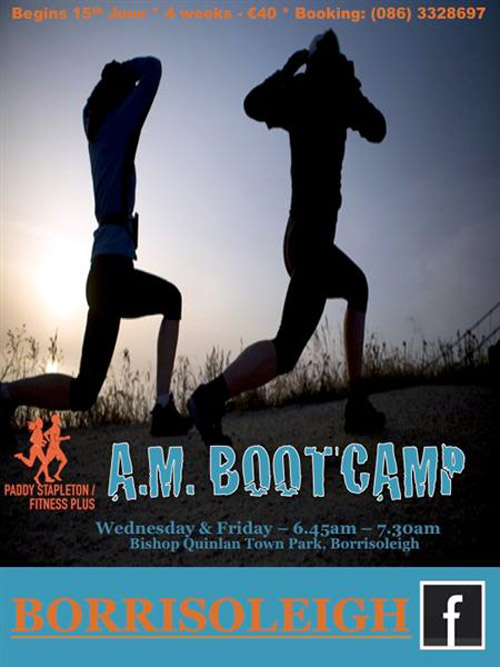 ---
Saints All Stars
Saints All Stars is back on Bank Holiday Monday, 1st of August.
10.00am – 2pm Monday to Friday.
The camp will have new coaches and games as well as some
old favourites.
There will be new gifts as well as county hurlers to meet.
To book just text/call me with the childs name and age on
086-3328697
---
Bus to Knock 2016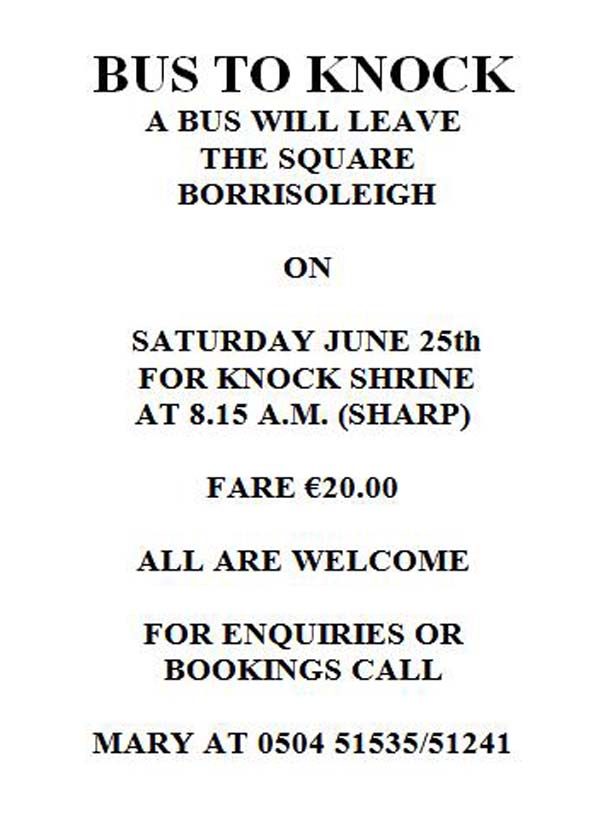 ---
Rural Electrification Scheme
This year marks the 70th Anniversary of the commencement of the ESB's Rural Electrification Scheme. We would like to gather as many first hand accounts of this project as we can. It was an enterprise that brought Ireland out of darkness and liberated a rural population from much of the drudgery that existed prior to its arrival
In November of 1946 the first pole in ESB's Rural Electrification Scheme was erected in a field in Kilsallaghan, near Oldtown, County Dublin. It would take over two months before the connections were in place for throwing the first switch. That date was 15th January 1947, a cold, windy evening with patches of snow lying in the fields. The body of the small village hall was packed with local people, while up on the stage sat a group of leading citizens, the parish priest and senior ESB offcials. The occasion was the switching on for the  first time of electricity under the new Rural
Electrification Scheme. There was, however, a snag of which the audience was unaware. Severe winter storms had caused a last-minute fault in the supply line and even now, as the speeches commenced, a line crew was working frantically in the pitch darkness over a mile away to put things right.
At the back of the stage was mounted a large switch, which, when operated, should illuminate the hall and village with the new light. The hands of the clock now showed eight, the scheduled time for the "switch on". As the Engineer-in-Charge, W.F. Roe, commenced his speech he kept one eye on a
small table at the side. There sat a gramophone turntable, connected to the still inanimate supply line. Anxiety sharpened as talk time was running out. Suddenly and unobtrusively the turntable started to rotate; the pick-up dropped onto the record, and legend has it that a very relieved Bill Roe concluded his speech to the strains of "Cockles and Mussels, Alive, Alive -O!"
A blessing was invoked. The switch was thrown. The hall burst into light and Oldtown passed into the history books as the  first village in Ireland to be electrified under the Rural Electrification Scheme.
'Then there was light' will be a unique collection of stories by people recalling their memories  and experiences of the Rural Electrification scheme which was rolled out in the late 1940's across Ireland.
We want to gather as many  first hand accounts of this revolutionary project as possible before it is too late. We plan to do so by appealing for memories of the time. All recollections will be recorded for future historical and social research at the ESB's archives and a selection of them will be published in book form to coincide with the 70th anniversary of the event.
The stories will provide a valuable snapshot of the time Ireland left the dark ages by allowing power and light into the midst of even the most remote communities.
The stories for the collection  will provide a frank insight into the suspicions, worries and welcome the ESB's light brigade faced as they began work on one of the most important undertakings in recent Irish history. The stories will encapsulate and preserve the approach of a previous
generation as it came to terms with the prospect of a rapidly changing rural landscape.
The book collection will be edited by PJ Cunningham and Dr Joe Kearney.
We would love an opportunity to discuss our appeal for contributors via your societies and would be delighted to call and discuss the project if you would like.
Joe Kearney 087 2633041 and PJ Cunningham 086 8217631
---
Borris-Ileigh GAA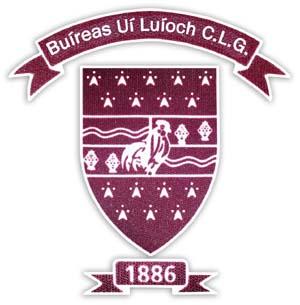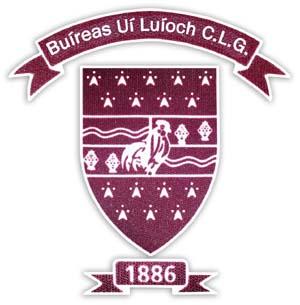 Senior: Due to Tipperary's win on Sunday our game against Kilruane has now been postponed. It is though the game will not be played for at least a month.
Junior: Our Junior A team are in action this weekend in round 2 of the junior championship. We will play Kildangan in Nenagh at 7.30 though throw in time may change in the coming days
Inter County: Congratulations to all the Tipp team on their fine win over Limerick on Sunday. Tickets for the Munster Final will be on sale shortly and all members will be notified as soon as possible.
---
Scoil Naomh Cualán
Thursday 26th of May proved to be another historic day for Scoil Naomh Cualán.
The U11 boys and U13 girls brought two more county titles to our school. Every single player gave their all and represented their school and parish with distinction. We are very proud of them all. Comhghairdeas!
On the day, there was a Tipperary Cumann na mBunscol PRO writing match reports and you can read below about the exploits of our young boys and girls.
Under 11 Roinn B Hurling: Borrisoleigh 5-11 Two Mile Borris 3-13.
Another superb contest between two giants of the school game had us on the edge of our seats from start to finish. Borrisoleigh got off to the perfect start with a goal from the mercurial Padraig McCormack. Indeed young Padraig McCormack gave a display that will live long in the memory and contributed many different types of spectacular scores for Borrisoleigh. Four Stephen Walsh frees kept Two Mile Borris in touch for a short period before further minor and major scores sent Borrisoleigh into what appeared to be an unassailable lead. To their eternal credit Liam McCullagh's charges came out fighting in the second half and little by little, managed to claw their way back into this contest. Goals from Jack Hayes and Ryan Leahy ensured a nervous finish for the boys from Borrisoleigh. Padraig McCormack helped ease these worries with a few closing frees to secure another title for Michael Small's team. This was arguably one of the games of the finals. Well done to both schools.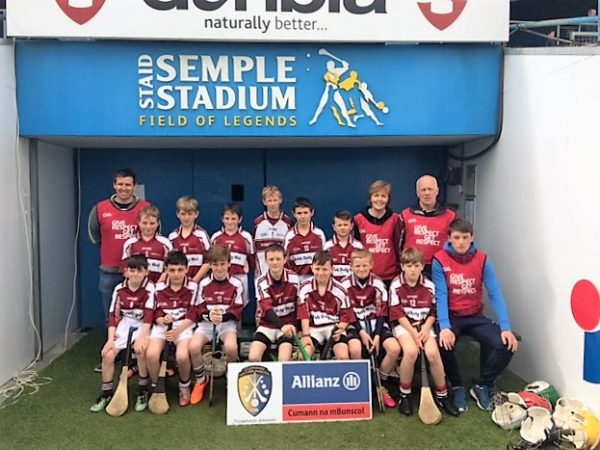 Referee: Padraig Skeffington
Scoil Naomh Cualán, Borrisoleigh Under 11 Hurling Roinn B: 1. Harry Groome, 2. Sean Young, 3. Razuk Atik, 4. Tom Delaney, 5. Padraig Mc Cormack, 6. Patrick Brett, 7. Michael Kennedy, 8. Cian Murphy, 9. Darragh Chute, 10. Eamon Groome, 11. Cathal Rabbitte, 12. Archie Devaney, 13. Lochlainn Hodgins. Principal: Mrs Kay Ryan. Coaches: Michael Small, Jack Hogan, Michael Ryan.
Under 13 Roinn D Camogie: Borrisoleigh 9-02 Moycarkey 3-02
Borrisoleigh added to their U11 B hurling success with victory in this pulsating U13 D camogie contest. Borrisoleigh's Jane Delaney scored one of the goals of the finals when bursting the Moycarkey net with a strong finish early in the game. Further goals from Emma Doolan and Danielle Ryan left Borrisoleigh in a commanding lead. A goal from a free by Emma O'Sullivan had the Moycarkey supporters in fine voice. She followed this up with a fine point on the stroke of half time. Another superb goal from Borrisoleigh's Emma Doolan early in the second half gave Borrisoleigh great confidence and they finished the contest much stronger than a very brave and committed Moycarkey side.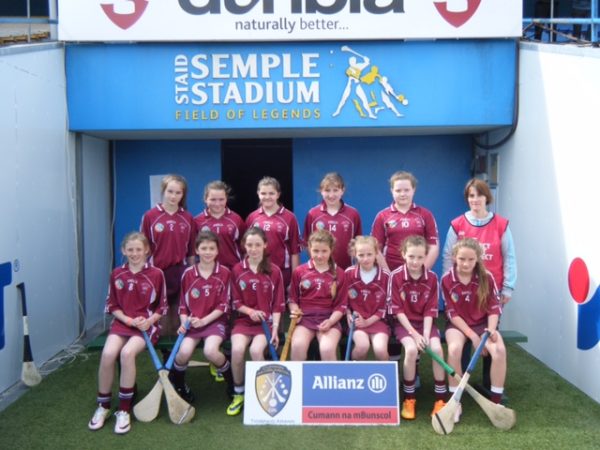 Referee: John Bob Ryan
Scoil Naomh Cualán, Borrisoleigh Under 13 Camogie Roinn D: 1. Laura Young, 2. Katie Fitzgerald, 3. Emma Galvin, 4. Danielle Ryan, 5. Emma Kelly, 6. Emma Doolan, 7. Jane Delaney, 8. Anna Mc Grath, 9. Anna Harkin, 10. Natasha Kennedy, 11. Chantal Feighery, 12. Melissa Ryan, 13. Valerie Treacy, 14. Rhona Lyons, 15. Hope Bergin, 16. Emer O Donnell, 17. Klaudia Dragula. Principal: Mrs Kay Ryan. Coaches: Michael Small, Jack Hogan, Michael Ryan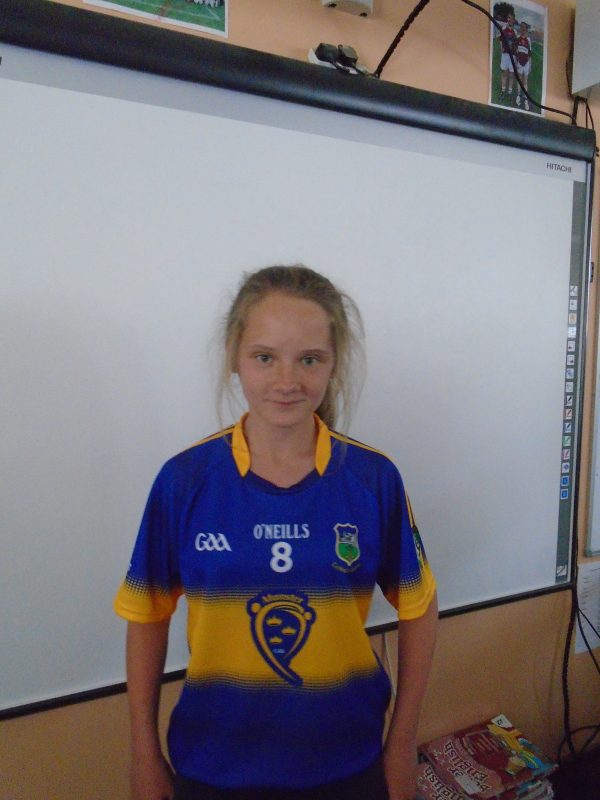 Scoil Naomh Cualán was very proud to have Danielle Ryan representing our school in the Primary Game match during the half time of the Tipperary v Limerick Munster Semi-Final last Sunday. She had an excellent game and did us all proud! Well done Danielle!
---
Pic of the Past ………..down memory lane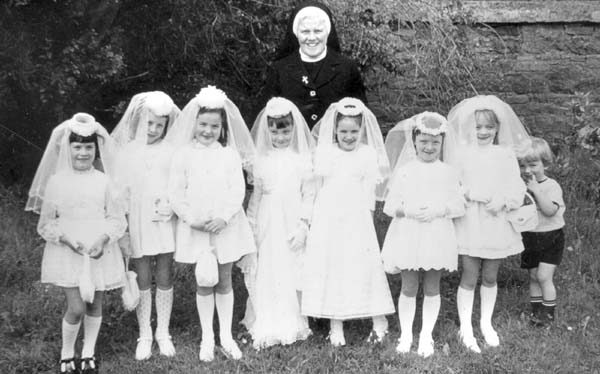 Communion Day 1976
Back: Sr. Michael
Front: Lorraine Glasheen, Deirdre Maher, Sheila Kenny, Frances Whyte, Gina Kenny, Tara O' Neill, Madeline Lanigan-Ryan and Noel Lanigan-Ryan
---
Committee: Enda Ryan, Noreen Fahy, Margaret Cowan, Marie McGrath, Aileen Óg Groome and Derry O'Donnell

Many thanks to all those who contributed photographs and news items. Remember, we need you to continue to send us material so that we can keep our website current and interesting.
Send your email to: info@borrisoleigh.ie

While we make every effort possible to ensure that the information contained in this Website is accurate and complete, we cannot accept any legal liability as a result of the inaccuracy or incompleteness of the information presented to users of this site
Also, if you like what you see and want to leave a comment, remember to use the Guestbook