21 October 2020
21 Oct 2020
St Joseph's College
Mental Health Week
The Transition Year Students at St Joseph's College kept active for Mental Health Week 2020 as they took part in a number of activities.
The week started a Calisthenics class on Monday morning.
On Wednesday morning we were grounded and flexible after a yoga class. The poses looked easy when we were watching the instructor, but as soon as we tried them ourselves it was no easy task. We were extremely excited to have this class as it was something we hadn't done before, and we managed a warrior and downward dog pose before the end of the class. The end was extremely calming when we got to completely relax with our eyes closed, listening to calm music.
On Thursday we had Zoom Zumba, with other secondary schools joining a Zoom call, with a Zumba teacher. The Zumba was a new experience for everyone in the class and we had a good laugh.
The week was packed with activates to promote positive mental health. It is important not to focus just on studying and try maintain a balance between sport and homework. While it is hard to balance, it is needed to have a healthy mind.
Bake Off
Transition Year classes in St Joseph's College took part in a Bake Off competition as part of Active Aging Week, for the residents of Padro Pio Nursing Home in Holycross.
The chosen theme was technology, and a vanilla and chocolate cake was baked. It was then iced and decorated in the shape of an old and modern phone before it set off on its journey to the nursing home. Some students made and edited a video of the event.
The transition years enjoyed the bake off, and hopefully the residents enjoyed a taste of our technology!
---
Scoil Naomh Cualán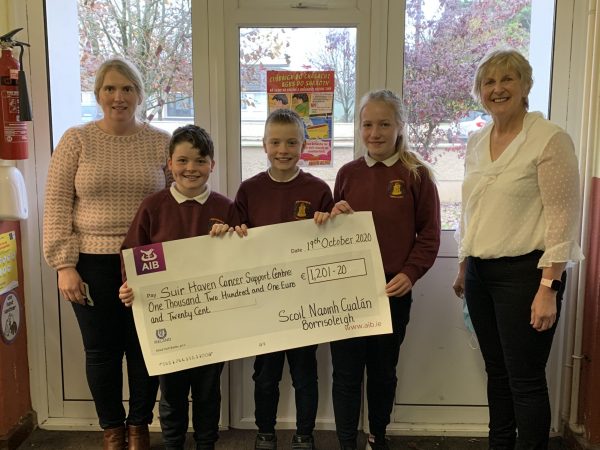 Anna Ryan from Suir Haven called to the school on Monday to collect the cheque from the proceeds of our very successful charity breakfast. She thanked the school for the donation as due to current circumstances they are finding it very difficult to raise much needed funds. Anna explained to the children that the money raised would go towards counselling and therapy for cancer patients and their families. A big thank you to the children, parents, staff and sponsors of the event.
---
Parish News

Parish News
R.I.P. We are asked to remember in our prayers Margaret (Peg) McLoughney, The Orchard, and formerly Templederry who was interred recently.
Masses during the Week: Monday-Saturday @ 10am and 11am on Sunday. Masses will be on line only until further notice.. On line address twitch.tv/borrisoleighandileigh
Mission Sunday: I would ask you to give as generously as you can to the Mission Sunday Collection. Please leave your Mission Sunday envelope into the Parish Office or Parochial House.
Thought for the week: When you get tired learn to rest not quit.
---
AXA Community Bike Ride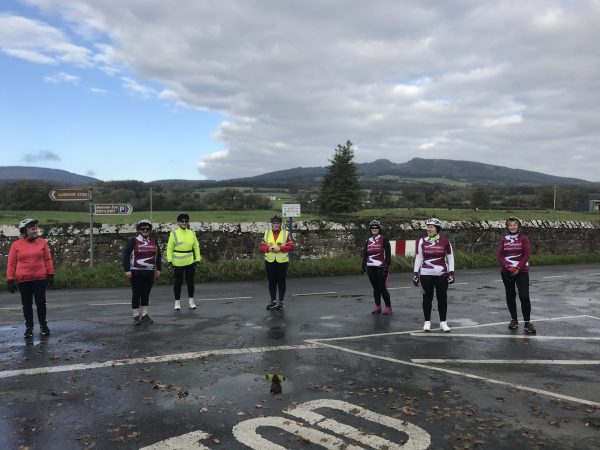 We had a great cycle last Saturday morning and the weather conditions were perfect again. Thanks to everyone for great morning and beautiful views of the Devils Bit as we made our way towards Barnane we got great support and welcome from the locals who were enjoying their own exercise.
---
St Cualán's Social Club
It was with great sadness that we learnt of the death of Margaret (Peg) McLoughney last week. Peg very recently celebrated her 100th birthday.
She attended the St Cualáns Social Club Christmas party for many years. Peg always enjoyed the entertainment provided let it be singing by her nephew Johnny Maher, dancing by her great-grand nieces along with the fun and games of the day. Santa always remembered her too.
To all her family, friends and neighbours we offer our deepest sympathy. Rest in peace Peg.
---
Templederry for Alannah Fundraiser
---
Pic of the Past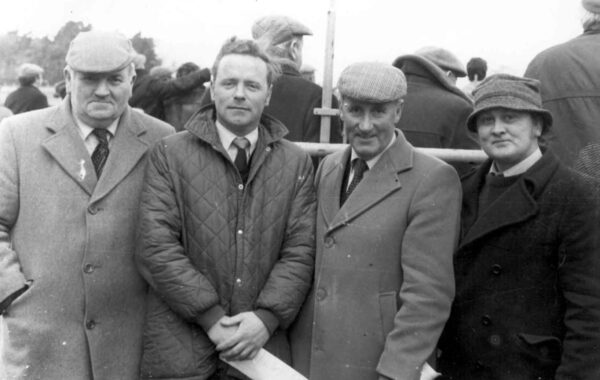 Enjoying the Coursing
Jim Costello, Joe Brennan, John McGrath and Murty Ryan
---
Your Website Needs You
Committee: Enda Ryan, Noreen Fahy, Marie McGrath, Derry O'Donnell
Many thanks to all those who contributed photographs and news items.
Remember, we need you to continue to send us material so that we can keep our website current and interesting.
Send your email to: info@borrisoleigh.ie
This website is supported by Borrisoleigh Community Development Association.
While we make every effort possible to ensure that the information contained in this Website is accurate and complete, we cannot accept any legal liability as a result of the inaccuracy or incompleteness of the information presented to users of this site. We also reserve the right to edit material for suitability to a website format.
Also, if you like what you see and want to leave a comment, remember to use the Guestbook.