21 November 2018
21 Nov 2018
Borrisoleigh Festival
Our shop local flyers are now available in our local businesses. Take one home, have a look at all the special offers & entertainment available to you this Christmas in Borrisoleigh. Then…. fill in the slip on the back & return it to any participating business to be in with a chance to win a voucher. Winners will be announced on Sunday Dec 2nd at turning on of the lights
We are hoping to erect the Christmas tree on the Square this Saturday morning November 24th. Please refrain from parking on the square Friday night / Saturday morning. We will be lighting the tree on Sunday December 2nd. Festivities will commence at 6.30pm.
---
Borrisoleigh Community Development Association AGM
Borrisoleigh Community Development Association will hold their AGM on Tuesday December 4th at 7.30pm in The Parish Centre. New members welcome.
---
Historical Society
Borrisoleigh remembers its World War dead.
A simple ceremony was held on Sunday last in famed Glenkeen graveyard, to remember those from our parish who fought and those who died in the course of World War 1. A laurel wreath was laid at the grave of Pvt John Quinnane of the Australian Army, by John and Marie Hackett from Summerhill. John's uncle, Martin Hackett, was killed in action in France, while serving with the Munster Fusiliers on 21st August 1916. Private John Kent, 14th February 1916 and Private Frederick Denney, 28th March 1918, both killed in the region of Ypres and Corporal Lewis Ryan of the American army, were the other fatal casualties.
Along with John Quinnane, who died while on furlough from the front and Sergeant Patrick Bennett, invalided from Mons having fallen victim to tuberculosis, both who are buried in Glenkeen, also was remembered, Private Patrick Dwan from Thurles. Patrick Dwan's name is recorded on the family headstone. He was killed in action in France on 18th March 1918.
Also recalled were the many from the parish who served in that bloody conflict and returned home damaged in mind and spirit, with a special thought for those among them who lie within the graveyard in unmarked graves.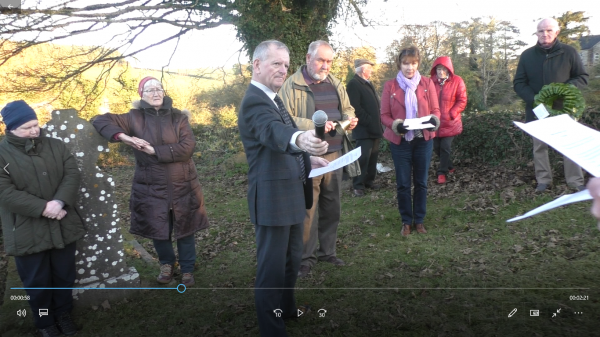 ---
St. Cualans Social Club
The church gate collection for St. Cualáns Social Club will be held at all masses in the parish this weekend. Your support would be appreciated.
St. Cualáns Social Club will hold their Christmas party on Sun Dec 2nd starting at 2pm with Mass in the Community Centre Borrisoleigh. This will be followed by Christmas dinner and an evening of entertainment by Phil Maher and friends.
If anybody would like to donate a spot prize that would be appreciated. Names need to be given to Eileen Slattery 0879849848 or Lucia Ryan 0863961211 before Thursday Nov 29th.
---
Arts & Craft classes
Community Arts and Crafts class has come to and end for this year. Great enjoyment had by all. Many thanks to TETB for funding of same and Melissa Ryan class tutor.
We are delighted with our individual projects and the community project that will be a lovely addition to the park.
Hopefully course will run again in January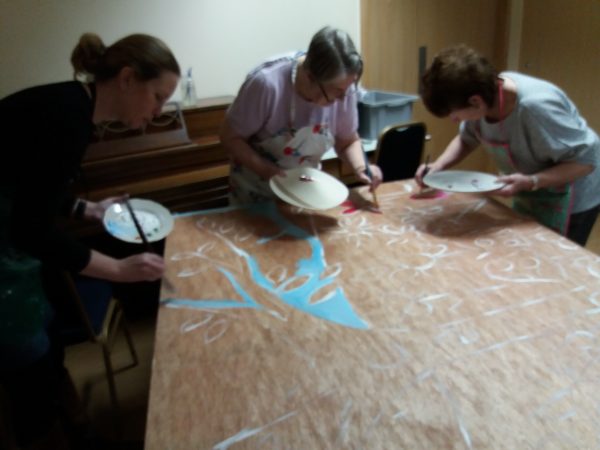 ---
Borrisoleigh Active Social Club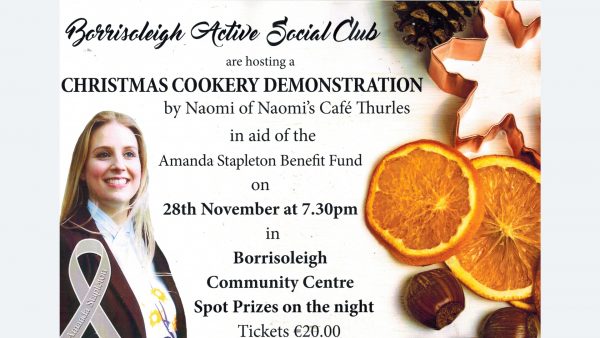 Borrisoleigh Active Social Club are hosting a Christmas Cookery Demo with Naomi from Naomi's Cafe Thurles on Wednesday November 28th at 7.30pm in the Community Centre Borrisoleigh. Proceeds from the night will be presented to the Amanda Stapleton Benefit Fund. Tickets are €20 and can be got from any of our members or on the door.
Our Christmas shopping trip is happening on Saturday December 8th. We will be heading to Johnstown Garden Centre and Kildare Village. If you are interested in going please give in your name before December 3rd.
Pilates Class for our members continues every Tuesday at 6.45pm in the Community Centre Borrisoleigh.
The Christmas party is on Sunday December 2nd. We will have Mass and Christmas dinner followed by an evening of entertainment in the Community Centre Borrisoleigh. Names need to be given by November 27th to any committee member.
---
---
Borris-Ileigh Juvenile GAA Club
Car Air Fresheners
New Borris-Ileigh Car Air Fresheners are on sale. €3 each or 2 for €5. The cost of the air fresheners have been sponsored by Andy Spillane Savvy Kitchens with all the proceeds going to the Juvenile Club. If you would like to purchase some you can text/ring Henry on 086-0672743 or Bernice on 083-8578309. Your support would be appreciated to help us raise funds for our club. Many thank from Borris-Ileigh Juvenile GAA Club.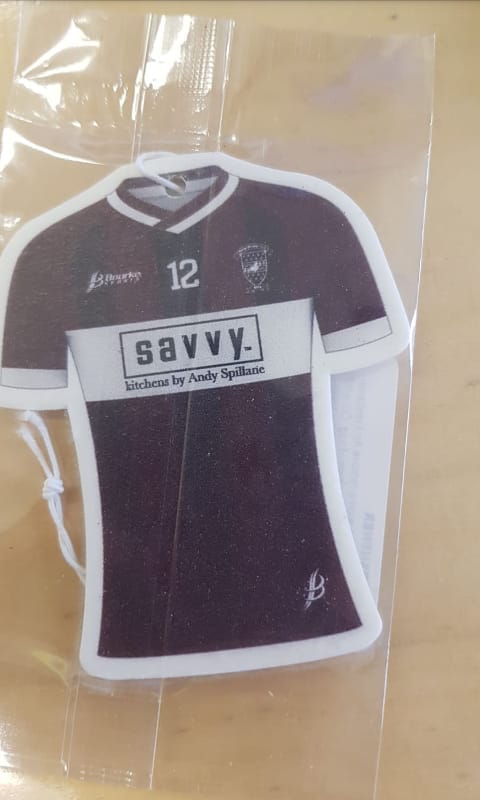 ---
French Lessons
Native French speaker available to help improve your French. Prepare for written and oral exams. Currently on student exchange trip to St. Joseph's College, Borrisoleigh until Christmas. Book now for exam success! Phone or text Emma 083-0670914
---
Pic of the Past ………..down memory lane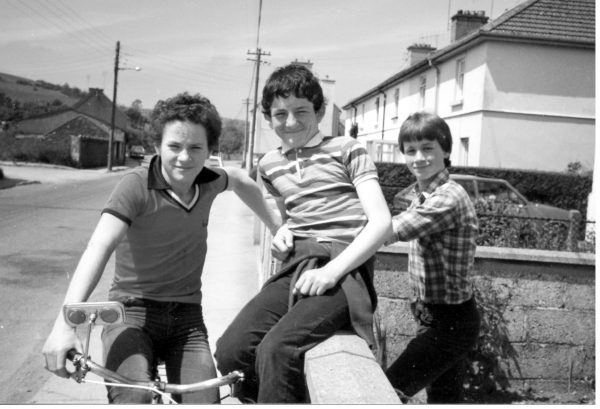 Joe Kennedy, Michael Hogan and Christy Reid pictured at St. Brigid's Villas
---
Committee: Enda Ryan, Noreen Fahy, Marie McGrath, Derry O'Donnell and Fiona Max
Many thanks to all those who contributed photographs and news items
Remember, we need you to continue to send us material so that we can keep our website current and interesting.
While we make every effort possible to ensure that the information contained in this Website is accurate and complete, we cannot accept any legal liability as a result of the inaccuracy or incompleteness of the information presented to users of this site. We also reserve the right to edit material for suitability to a website format.
Also, if you like what you see and want to leave a comment, remember to use the Guestbook