St. Stephen's Day Fun Run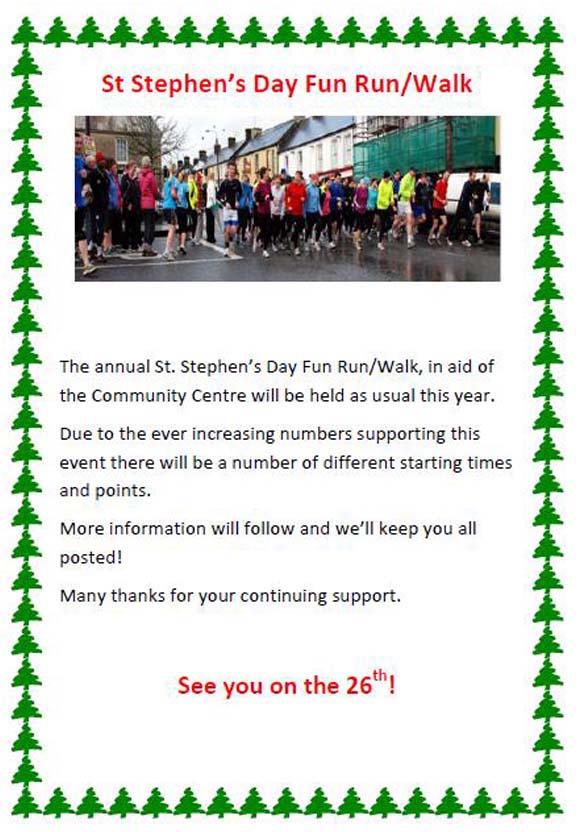 ---
 Santa post box in The Bothy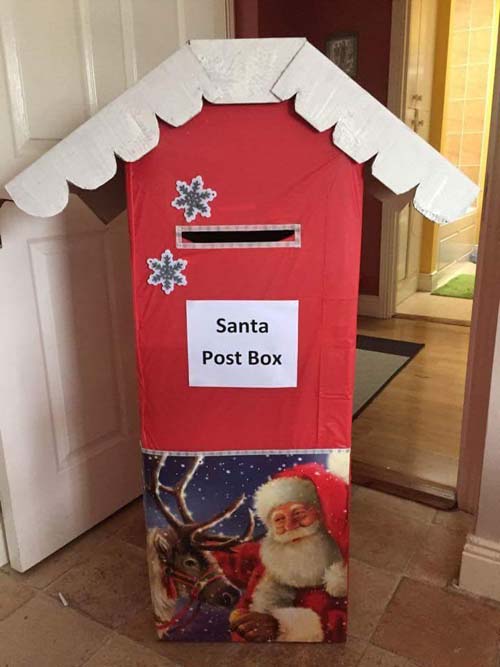 There was a special delivery to The Bothy! There is now a Santa post box in The Bothy. Any child who posts their letter here will get a personalized reply from Santa within ten days. Replies can be collected from the Bothy.
---
  Borrisoleigh 'Lights Up' 
This year the Christmas Tree lights in The Square will be switched on at 7pm on Sunday 6th December. There will be entertainment beforehand with Fire Spinners while the DJ plays some tunes to get the atmosphere going and Carol singers to add some festive cheer. We also expect a visit from a jolly man from the North Pole!
This year sees a new initiative to promote shopping local. Borrisoleigh Community Development Association in association with Borrisoleigh Festival Committee are producing a flyer showcasing offers available during the Christmas period from retailers located within Borrisoleigh. A draw will also take place for prizes of vouchers that can be used in any of the participating retailers.

Remember to support local businesses this Christmas! Money spent locally stays locally!
---
St. Joseph's College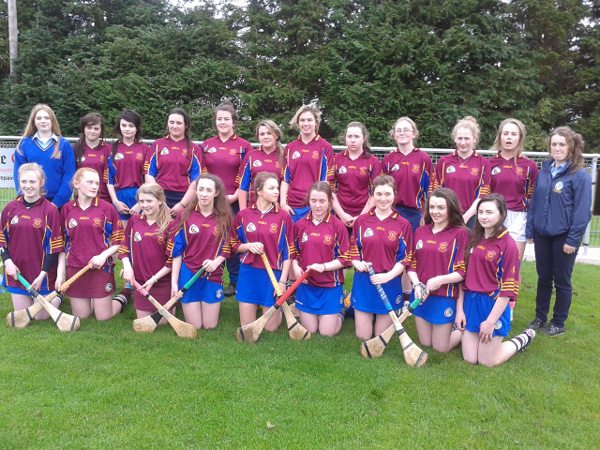 Camogie Semi-Final Win against Buttevant
Our senior camogie players battled it out against Buttevant on Tuesday the 24th of November and secured a win. They will now play the winners of Killaloe and Kilenaule in the Munster Intermediate Final.
Christmas Concert Rehearsals
Rehearsals are now underway for our annual Christmas Concert that will take place on Tuesday the 15th of December. Essentially a variety show, it will feature sketches, dance acts, traditional music groups and pop acts. It's sure to be a most entertaining show.
---
 Track Attack Notes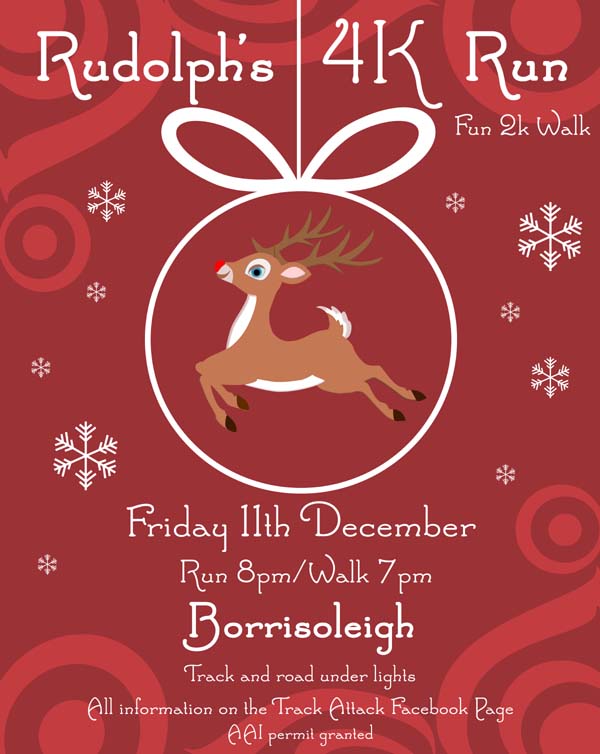 Rudolph's 4km Run
Rudolph's 4km Run will be held in Borrisoleigh on Friday night 11th of December and it promises to be a unique event run under lights with the course taking in both the road and track that surrounds the GAA fields. The run which starts at 8pm will be preceded by a 2km fun walk with entries been taken in the Community Centre (behind the church) from 6:30pm onwards.
The event is sanctioned by Athletics Ireland and it will be chip timed by Niall O'Sullivan of Premier Timing Systems. Entry fee for the run on the night is €10 for adults and €5 for under 18's. There is a €5 entry fee for adults entering the walk while under 18's are free.
The top performers in the run will be rewarded with cash prizes with the top man and woman receiving €100 for crossing the finish line in pole position, second will receive €50 with third receiving €25. There will be spot prizes galore on the night also.
An added attraction on the night will be the chance for someone to win their Christmas Dinner thanks to the kind sponsorship from Joey O'Dwyer Butchers Borrisoleigh. All participants who finish the walk and run will be entered into a draw to win the Christmas trimmings including a turkey, ham, potatoes, vegetables etc. Track-Attack would like to thank Joey and family for their very kind sponsorship for what should prove to be a very popular aspect of the night.
The Rudolph Run is been made possible thanks to the kind sponsorship from business people from the Borrisoleigh and surrounding areas. We would like to thank our list of sponsors who are as follows: Declan Maher Financial Services Ltd, Templederry Childcare (Aine Costello), Latteragh Crafts (Christy Slattery), Shortt's Drapery (Templemore), Borris-Ileigh GAA Club, Con Kennedy Plastering Contractor, Tom McInerney Plant Hire, Pat Keane Painter & Decorator, Cross Fabrication (Paudie Meehan), Healy Lawnmowers (Thurles), Ailbe Cummins Block layer & Stone Mason, Matt Carr Sports Physio Supplies, John Maher Haulage, Fahy & Ryan, Tipp Tattler (Derry O'Donnell), Edel's Hair Salon, Abbey Court, Nenagh, Ryan's Garage Borrisoleigh, Ger Ryan & Family Fantane.
Templemore's Christmas Cracker
Sunday morning next sees the Templemore Athletic Club host their Christmas Cracker 5km road race. The start time is 10:30am and we would encourage all our Track-Attackers to make the trip to our near neighbours and lend your support to their event.
Battle for Planet Track-Attack Series Titles
With just 2 weeks remaining in the Planet Track-Attack Series, we should be entertained with some great battles as participants launch their last efforts to climb to the top of their respective league ladders. It's going to be near on impossible to wrestle away some of the titles from their current champions in waiting but with a total of 16 titles on offer, many could and should go right to the wire. In the 6km distance, Mick O'Meara and Siobhan Carr are near certainties to claim the Mars and Saturn titles respectfully. Andy Quinlan laid down another marker in round 8 to reconfirm his authority within the Mercury group but he still faces a tough challenge from Liam McCullagh to get himself across the final finish line.
The Venus group looks like a straight shoot-out between Denis O'Connell and Martin Maher. Denis holds the trump cards as present but Martin could well have that ace tucked away and will be ready to pounce if the opportunity arises. The Earth group seems to be another straight shoot-out between 2 of the form athletes in recent weeks. JJ Kinane is in pole position but Noel Kennedy's form suggests that he is timing his final drive to perfection. Eamon McGrath is now the long-time leader of the Jupiter group but again he needs to keep an eye on Trish Ryan who is within touching distance of a final overtaking.
Over the 4km distance, it looks like we have 4 champions in the waiting namely Nicky Cooney, Eamon Groome, Christine Rabbitte and Noreen Ryan. In the Uranus group, Oran Bergin is closing in on the title but will be made fight all the way by young-gun Ben O'Donnell. The Space group could go right to the wire with both Betty Slattery and Phil Mason battling to get their name etched on the title.
In the 2.7km distance, Luke Mockler is the nailed on champion of the Galaxy group and it will be richly deserved if he stays ahead of his nearest competitors as he's been brilliantly consistent right throughout the Series. Joey O'Dwyer should lay claim to the Sun title in 2 weeks' time while in the Moon and Stars groups, we could well have to wait for the final calculations to determine the 2 winners. Elaine Ryan and Karen Nash will battle it out for the Moon group while Mary McLoughlin and Eimear O'Donnell are the pace setters in the Stars group. There could be one last twist in this group however as a dark horse is emerging from the pack in the form of Leo Collins and he could well be timing his challenge to near on perfection. Over the 4km distance, it looks like we have 4 champions in the waiting namely Nicky Cooney, Eamon Groome, Christine Rabbitte and Noreen Ryan. In the Uranus group, Oran Bergin is closing in on the title but will be made fight all the way by young-gun Ben O'Donnell. The Space group could go right to the wire with both Betty Slattery and Phil Mason battling to get their name etched on the title.


---
  St Cualan's Christmas Party 
St.Cualans in association with Borrisoleigh Active Social Club are hosting the annual Christmas party on Sunday 6th December. Mass will be celebrated at 2.00pm followed by dinner, music, dancing and song in the community centre. If you would like to join in the festivities and get in the Christmas spirit please give your name to Lucia or Eileen.Phone 086 3961211/ 087 9849848
---
 Borrisoleigh Historical Society 
Borrisoleigh Historical Society
Monday night, 7th December 2015
Lecture by Seán Hogan on
"Seamus Burke – Tipperary TD, 1918 – 1938"
Seán Hogan, the author of best-selling book "The Black and Tans in North Tipperary" will be the guest speaker at Borrisoleigh Historical Society's next lecture on Monday night, 7th December 2015.
His subject will be the life of a neglected figure from recent Tipperary history, a man with deep Borrisoleigh connections. Seamus Burke (1893 – 1967) was a TD for Tipperary from 1918 to 1938. The elements of privilege, tragedy, loss, achievement, celebrity and controversy will be found in Hogan's telling of the story of Burke's life.
Burke's parents were from Borrisoleigh and the family gained a considerable fortune in America, enabling them to live among a social elite. But his early life was blighted by the death from scarlatina of his two elder brothers. He was educated by the Jesuits in both Fordham College, New York and Clongowes Wood, and qualified as a barrister in 1916.
Burke's story encompasses a critical period in Irish politics, in which he was a significant player of the national scene. In December 1918, at the age of 25, he was returned as Sinn Féin TD for mid-Tipperary. One of his roles during the turbulent years of the War of Independence was raising funds in America for the underground Irish Republic. However, he was the only Tipperary TD to support the Treaty in 1922 and, during the Civil War which followed, his home at Rockforest House was burned after Borrisoleigh men Russell, Burke and Shea were executed in Roscrea in January 1923.
Burke headed the polls in Tipperary in subsequent elections and became Minister for Local Government and Public Health in W.T. Cosgrave's Government of 1923 – 27. His was a very significant contribution to the development of the new state during difficult years. Although largely absent in the standard texts of the period, Burke's was a contribution of the same order as his well-known Ministerial colleague and school friend from Clongowes, Kevin O'Higgins, who was assassinated in 1927.
Burke's marriage in 1929 to Zenaide Bashkiroff, a woman from the top echelons of the displaced Russian aristocracy, adds to the intrigue of this man. During the 1930s, he was active in debates about the merits of fascism and communism in Europe. He was a trenchant critic of De Valera and eventually lost his seat in 1938. He retired from politics after narrowly failing to take the last seat in the 1943 election. He later moved to England where he died in 1967. He is buried in Glankeen.
In his meticulous style as a Tipperary historian, Hogan has researched extensively on Burke's life. He is a public servant in the Department of Environment, which is the successor in title to the one in which Burke laboured to create for the new state in the very challenging 1920s, and impacts in many ways on the lives of Irish citizens. This well-illustrated lecture promises to be another memorable event for Borrisoleigh Historical Society.
---
 Borris-Ileigh GAA Club Notes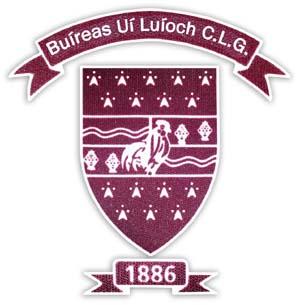 New Development: As many of you have probably seen by now, a new development has begun to take place in the town park. This is quite a large scale development and hopefully will leave the parish with one some of the best, if not the best, facilities in the county. We hope to have this development up and running in the next few years and looking forward to people enjoying these marvellous facilities.
As stated, our plan is to have state of the art facilities for the people of Borrisoleigh. This will consist of the following; the building of a state of the art multi purpose sports complex that will house our sports hall, ball alley, gym, 4 dressing rooms, meeting rooms, external floodlit hurling wall, kitchen and toilet facilities and also a viewing area out on the pitches. We will also complete the floodlighting of the now extended walking track, the building of a third playing pitch, the re-development of the tennis courts and the re-development of the soccer pitch.
As you can imagine this will not come cheap, and we hope that with the support of the parish, we can complete this development within the next few years. We are proposing a fundraising scheme where we can claim back tax on a charitable donation. We are proposing that people give a donation that equates to €4.80 per week for 3 years by standing order which we hope will finish paying for the development. We hope as many people as possible will become involved in this scheme and help us give the people first class sports and recreational facilities in the parish.
U 21 Hurling: With Clonakenny now knocked out of the intermediate championship weekends have been freed up for which to play the U21 championship. Borrisoleigh have already qualified for the North Semi Final and it is believed that this game will take place on the on the weekend of the 19th of December
AGM: The time of year has come around again for our AGM. We will hold it on Sunday 13th of December in the pavilion. Any nominations for any of the positions are to be with Gerry Treacy no later than December 1st.
---
Borris-Ileigh Juvenile GAA Medal Presentation Night
Borris-Ileigh Juvenile GAA Club are holding their annual medal presentation night this Friday, the 4th of December at 7.30pm in the Community Centre. 2015 was a very successful year for the club and it promises to be a very enjoyable night.
All our juvenile grades from U6 to U16 are invited with their parents and families, there will be special guests on the night including Brendan Maher with the Munster trophy.
Finger food and refreshments will be also served.
Please show your support for our up and coming stars!
---
Scoil Naomh Cualán Christmas Concerts 2015 
The boys and girls of the senior school have been working really hard over the last number of weeks rehearsing for our upcoming musical, 'Cinderella Rockerfella'.
The show is coming together beautifully and it's a show you definitely don't want to miss!
Please look at our recent activities on Scoil Naomh Cualán website
---
 St.Vinent de Paul 
St. Brigid's Conference
St.Vinent de Paul
Borrisoleigh
St. Vincent de Paul Society will hold their annual collection this weekend Saturday 5th and Sunday 6th December.
The society would like to thank you for your generosity in the past and look forward to your continued support.
All contributions received are distributed in the local community.
---
Pic of the Past……….down memory lane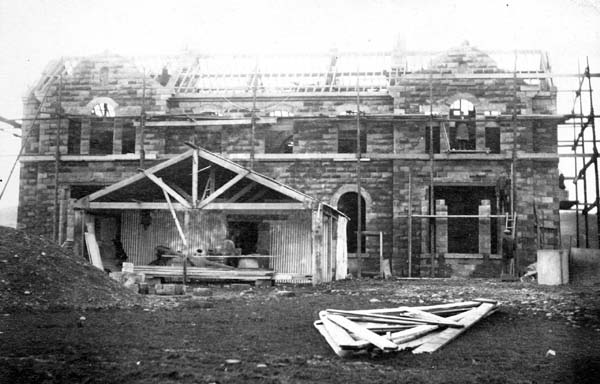 The Convent of Mercy, Pallas Street under construction in the 1930s.
It was built on the site of a former Fairgreen.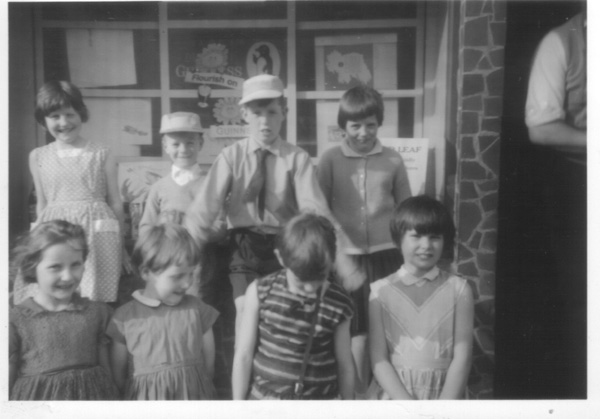 The year this photo was taken is unknown as are the names of the children in the photo.
Perhaps you can help identify them?

---
 Your Website Needs You!
Committee: Enda Ryan, Noreen Fahy, Margaret Cowan, Marie McGrath, Aileen Óg Groome and Derry O'Donnell

Many thanks to all those who contributed photographs and news items. Remember, we need you to continue to send us material so that we can keep our website current and interesting.
Send your email to: info@borrisoleigh.ie

Also, if you like what you see and want to leave a comment, remember to use the Guestbook!
If you are leaving a comment asking people to help with family research etc. please include your email address within the comment itself

While we make every effort possible to ensure that the information contained in this Website is accurate and complete, we cannot accept any legal liability as a result of the inaccuracy or incompleteness of the information presented to users of this site

---